About Insight Publications
Insight News
Insight School Sponsorships
Insight Writing Competition 2023
Jobs at Insight Publications
2023 Catalogue
New & Upcoming Titles
Australian Curriculum Years 7 to 10
Daily Practice Series
English for NSW Years 7 & 9
Guide to Writing
Insight Issues
EAL Resources
English Resources
English Language Resources
Literature Resources
Text Guides for 2023 Text List
All Text Guides
Comparison for 2023 Text List
All Comparison Guides
2023 Sample Essays
Comparison Sample Essays
EAL Sample Essays
All Sample Essays
Individual Articles
A Midsummer Night's Dream
Hamlet 2nd edition
Julius Caesar 2nd edition
King Lear 2nd edition
Macbeth 2nd edition
Othello 2nd edition
Romeo & Juliet Complete Play 2nd edition
Romeo & Juliet Abridged Play 2nd edition
The Merchant of Venice 2nd edition
English Handbook 2nd Edition
Film Analysis Handbook
Literature Handbook
EAL Listening Practice Student Collections
Exam Guides
Insight Practice Exams – Print Only
VCE Year 12 2023 Trial Exams
HSC Year 12 2023 Trial Exams
Curriculum Grids
EAL Listening Practice Collections
Digital Login
Frequently Asked Questions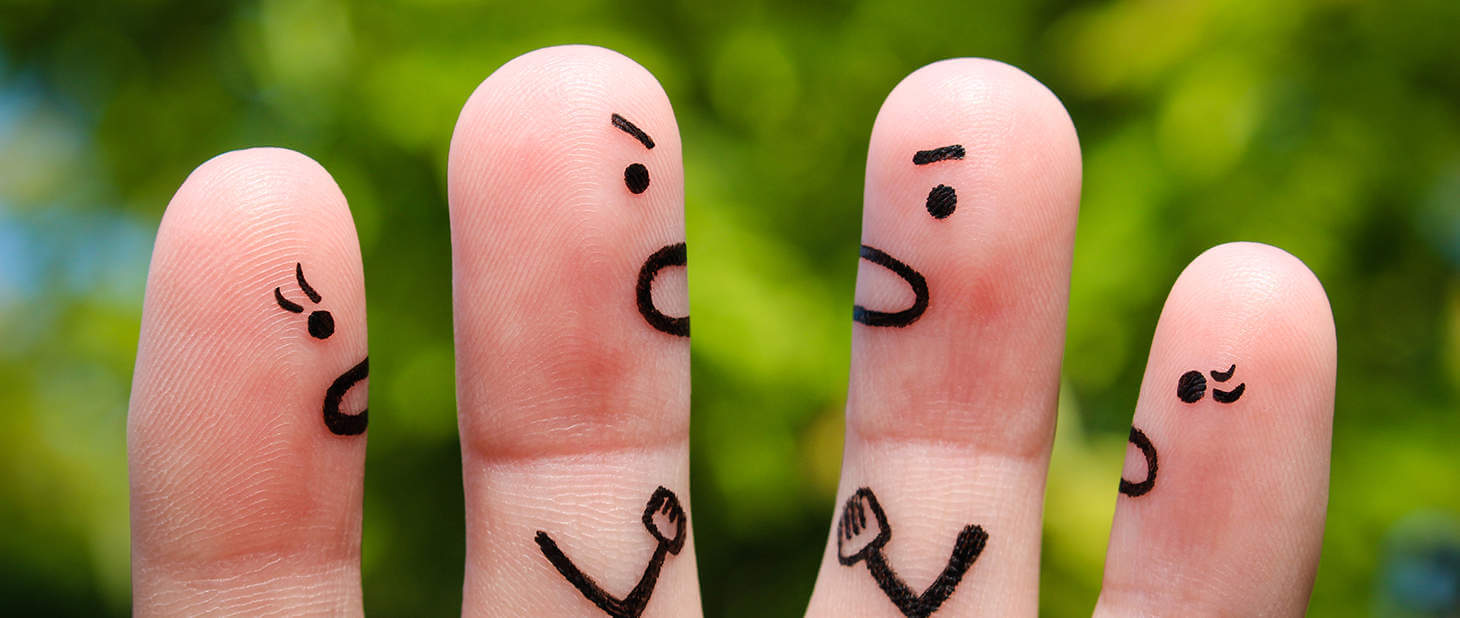 Understanding the task: the analysis of argument and persuasive language
English teacher and Insight writer Anja Drummond outlines what you need to consider when analysing argument and persuasive language.
The ability to analyse the ways in which argument and language are used to persuade others to agree with a point of view is integral to VCE English. In the SAC for Unit 3, Area of Study 2 you will analyse two or three texts on a current issue, while Section C of the end-of-year exam will ask you to analyse a scenario that you won't have seen previously.
The following tips will help to ensure you understand the demands of both these tasks.
1. Read and annotate
Use your reading time to read the text or texts at least twice. The first time you read, try to establish the writer's contention: what are they saying? On your second reading, think about how the texts are positioning you to agree with the writer. In the SAC, annotate the written and visual texts as you read; in the exam you will need to wait until writing time begins.
Tip: Note your own responses. Reflecting on your own reactions to the language can be a useful way to work out how the writer is being persuasive. For example, if you think 'Oh, that's terrible, I feel sorry for that person', write this down and underline the words in the text that make you feel this way.
2. Identify the form and features of the text(s)
Media texts vary in form and may be print (e.g. newspapers) or non-print (e.g. radio, television, online, speech). This means that you need to be familiar with a range of text types including blogs, opinion pieces, letters, interview transcripts and cartoons. Different texts employ different features to suit the intended audience and purpose. For example, online texts will often invite readers to 'click here' or 'join now' – consider how the writer uses these features to achieve their purpose.
In both the SAC and the exam you will probably be looking at print texts, but it is possible that these could be transcripts of speeches or presentations. In other words, the audience will have been listening to the text in its original form. Keep this in mind as you are analysing the language and thinking about its possible effects on the audience.
3. Consider purpose, audience and context
The texts you are asked to analyse will have at least one purpose and intended audience. For example, the purpose might be to present an idea to a community, or to persuade people to sign a petition. These texts will typically have a single, clear purpose and audience. However, some texts have multiple purposes and/or audiences, and to recognise this you need to think about the context.
For example, in Section C of the 2017 English exam the response from Louise (a parent) was directed at the principal, but the public forum in which it was published meant that the school community was also an audience for this piece. Similarly, in the 2015 exam the primary purpose of the event was to acknowledge the work of volunteers, but a secondary purpose was for the sponsors ( bigsplash ) to promote their company.
4. Identify the contention and supporting arguments
What is the central idea that the writer wants their audience to accept? What does the writer want the audience to feel, believe, think or do? By answering these questions, you will have established the writer's contention.
Don't assume that the first sentence of the text is the contention. Sometimes the contention is implicit rather than explicit, and can only be understood after you have read the whole text.
Once you have decided what the main contention is, look at the arguments used to persuade the audience to agree. The writer might present reasons or evidence that support their point of view, or they might refute opposing arguments. For example, a contention that greyhound racing should be banned could be supported with the argument that greyhounds are treated inhumanely within the industry and with the evidence for this.
Also consider the logical development of argument within a piece: how are the supporting arguments organised in order to manipulate the audience?
5. Examine how persuasive language is used to express the argument
Language and argument are not separate entities; they work together. You need to explore the ways in which persuasive language is used to express an argument and to position the audience to agree.
Do not fall into the trap of listing a series of techniques without examining the reasoning behind each technique. To avoid this trap, ask:
Who is saying it?
Why are they saying it?
How are they saying it?
Tip: Verbs are your friends. Effective verbs form the foundation of a strong analysis. Expand your vocabulary beyond 'argues' and 'shows' to include more powerful verbs such as 'posits', 'incites' and 'elucidates'. This will make your writing more engaging and help to ensure you are not simply offering a recount. Build up a list of verbs to use in your practice analysis pieces.
6. Respond to visuals
Sometimes the visual material will be open to various interpretations. There is no single correct interpretation of an image; just ensure your interpretation is consistent and relevant to the ideas in the written text. Also think carefully about the placement of the visual: is it designed to support a specific argument being made at that point in the text?
A common mistake is to simply describe the image. Remember that, just like the language and structure of the text, the visual elements are used to position the audience to think, feel or behave in a certain way. Analyse the image in exactly the same way.
7. Compare the texts
In the SAC you will be presented with more than one text, and part of the task is to compare how the texts use language and argument to present different points of view on an issue. In the exam there is often a secondary text that responds to the primary text. In this case, explore what the connection is between the texts, noting where there is consensus or disagreement about particular points and any contrasts in their language use.
8. And finally …
You may find that the approach to this task taught by your English teacher differs from what other students are being told. Don't stress! There are many valid ways to approach your analysis and as long as it addresses the criteria (as unpacked above), you are on your way to success.
Need help tackling Area of Study 2: Analysing Argument? Insight's Argument & Persuasive Language by Melanie Napthine provides comprehensive coverage of Area of Study 2. A textbook and workbook, it covers the analysis of argument and persuasive language in a wide variety of media texts using a systematic, step-by-step approach.
Argument & Persuasive Language is produced by Insight Publications , an independent Australian educational publisher .
(Photo credit: Victoria 1/Shutterstock)
Understanding the task – the creative text response
Improving your essay writing, great to have you back.
Captcha *
Need to create an account?
Your personal data will be used to support your experience throughout this website, to manage access to your account, and for other purposes described in our privacy policy .
Language Analysis: The Perfect Essay Structure
Thursday 12th, May 2016
Lauren White
Language Analysis. It's a third of the exam, and it's one of the hardest parts of the VCE English course to master. Many schools complete their Language Analysis SAC early in the year, which means you'll have months between your school assessment and the end-of-year task. Unfortunately, if you don't keep up your skills in the meantime, it's all too easy to fall behind and end up heading into October like "wait… what's a language analysis and how do I do one!?"
(Sneaky plug for our L.A. Club if you're looking for some valuable practice & feedback!)
What's worse is that the kind of material you're dealing with in your SACs probably won't be very similar to what's on the exam. AND the advice you get from your teachers may not align with what the assessors expect of you.
So how can you write an objectively safe, ridiculously impressive, kick-ass 10/10 piece at the end of the year?
Well, let's first look at what the task involves. (NOTE: we're mainly going to be focussing on Language Analysis in the exam as opposed to your SAC. Check with your teacher if you're looking for an idea essay structure for your in-school assessment. This guide is to help you prepare for the big end-of-year task!)
What's the point of a Language Analysis?
Luckily, there's a pretty big clue on the Section C page of the exam. And by 'clue,' I mean VCAA have straight up told you what they're looking for.
How is language used to persuade the audience?
That is what your whole piece should be geared towards. Not how many techniques you can find. Not how many quotes you can cram into your paragraphs. Not how many synonyms for the word 'contends' you can use. So long as your essays are addressing that core question, everything else is secondary.
However, there are different sub-criteria you're expected to address, and those aren't stated quite so clearly.
For one, you are required to unpack the persuasive devices and the language features in the material. You need to strike a balance between the different types of material you're given. You need to talk about the way these techniques affect the audience and why the author would want them to think/feel/believe something. And you should also endeavour to discuss tone (or tonal shifts), connections between written and visual material, and the connotations of words and phrases.
For more on the different requirements in Language Analysis, scroll down to the end of this article for a complete checklist!
Introductions
Any introduction you write is going to be pretty important. In Language Analysis, your intro isn't technically worth any marks, but it is your chance to make a good first impression on your assessor! If your introduction is a rambly mess and takes three quarters of a page to express a whole bunch of useless information, then the person marking your work isn't going to be too thrilled with you. Or, if you've misunderstood the author's contention from the outset, you're going to find it harder to recover later.
Compare this with an intro that's clear, concise, and not bogged down by any unnecessary repetition. Obviously this neat intro is going to be a much better starting point.
Good Language Analysis introductions will usually be pretty straightforward. The most important thing is that you outline the contention of the main written piece(s).
Generally, you should also touch on the background information and the 'spark' that prompted this author to respond to an issue, though this is more optional and shouldn't take more than a sentence or two. From there, you can outline the main contention, as well as the arguments of any accompanying written or visual material.
Note that if you get multiple written pieces, you don't have to go through every single contention. So if you were given, say, three comments along with a blog post, explaining the contentions of each of those comments wouldn't be necessary. In those circumstances, it's enough to just go through the contention of the main piece and then mention that 'this piece was also accompanied by a variety of comments spanning different views from members of the public.' Then, when you have to analyse these comments in your body paragraphs, you can just give a quick run-down of those contentions where necessary.
Consider the following introduction for the 2015 VCAA exam:
SAMPLE LANGUAGE ANALYSIS INTRODUCTION
At the 2015 ceremony for the recognition of Australian volunteer organisations, the CEO of bigsplash, Stephanie Bennett, gave a speech celebrating the altruism of volunteers and extolling the good they do for their communities, and society as a whole. The speech which was later televised addressed the groups of volunteers who were present and praised them for their selfless acts of generosity. 'bigsplash' also bestowed an award upon a group called 'Tradespeople Without Borders,' and their spokesperson Mathew Nguyen was invited to give an acceptance speech. In it, he contended that volunteering should be thought of as its own reward, and that although the praise was welcome, it shouldn't be an expected part of the volunteering process. Both of these speeches were also accompanied by various visual aids.
Notice that this intro has focused more so on the contentions of the two written pieces and has only really addressed the visuals in that final sentence? That's because, for this exam, the written content was way more dominant. It wouldn't've hurt to briefly summarise what the visuals were, but in the interests of keeping the intro short and sweet, we can just leave them till later.
Body Paragraphs
Now onto the important parts of your Language Analysis essay – body paragraphs! This is where the vast majority of your marks are decided, and no matter how delightful your intros and conclusions are, the body paragraphs are your biggest priorities. Solid language analysis abilities are the strength of any Section C piece, so it's crucial that you know how to conduct detailed and efficient analysis.
There are many different ways to analyse the material, and it will depend on the kind of content you get given in the exam. But the way you format your analysis is also a pretty significant factor.
The most common strategy is to structure things chronologically (meaning you just start analysing the beginning of the material and go on till you get to the end and run out of stuff to say). The advantage here is that this method is pretty straightforward, and won't require a whole lot of planning. You can essentially just read through the material once or twice and begin analysing straight away. But the disadvantage is that there's a chance your essay could become really imbalanced. If the author's arguments are all over the place, and you end up repeating yourself and jumping around unnecessarily, you could potentially lose marks for lacking cohesiveness.
Other methods involve structuring by techniques, which is even riskier since it's highly unlikely that you'll be able to find a neat way to divide the material up into three or four paragraphs based on the language devices they employ. And if you just turn your 'essay' into a collection of disconnected paragraphs focussing on a heap of different techniques, you'll definitely struggle to earn credit for your overall structuring of the material.
What I would recommend instead is that you structure your essay by arguments (or, more accurately, sub-arguments ).
How do you do that?
Well, if an author is trying to convince you that their contention was right, then they'd also be trying to convince you of various other supporting points.
For instance, if I were trying to persuade you to move to New Zealand, then it would make sense that I'd also want you to believe that:
– New Zealand is more livable than Australia.
– New Zealand has a strong economy and job prospects.
– New Zealand people are nicer and better looking.
…and so on. Whereas, if I were trying to persuade you NOT to move to New Zealand, then I'd be claiming that
– New Zealand is way less livable than Australia.
– New Zealand's economy is dead and no one can find employment.
– New Zealand people are all cruel and ugly.
From this, we can conclude that the sub-arguments are supporting the overall contention. Because if I were instead trying to argue that you SHOULD move to New Zealand, but I was saying that their economy was dead and that everyone who lived there was hideous, that wouldn't help strengthen my argument.
So if you were to conduct a Language Analysis based on my argument, you might break things down into:
Paragraph 1: the livability of New Zealand
Paragraph 2: the strength of the New Zealand economy, and the potential job prospects
Paragraph 3: the appeal of New Zealand people
Then, in each of these paragraphs, you would discuss how language is used to persuade readers of these sub-arguments. And at the end of each paragraph, you can link these sub-arguments to the overall contention of the author. So you'd begin by outlining what the sub-argument is, and what the author is suggesting. Then, you'd analyse evidence from the material to demonstrate this. Finally, you can explain why this sub-argument is supporting the author's broader intention.
This will neatly get around the problem of needing to jump around the articles (since you're grouping by ideas/arguments rather than going through it all line by line,) and it will usually make for a much clearer and more even dissection of the material. It's reasonably quick, it's easy to master, and it's probably the most sophisticated way to format your analysis, so I'd definitely recommend this as your first resort.
That is, unless you get a comparative piece…
OMG COMPARATIVE LANGUAGE ANALYSIS WTF!?
Yep. Comparative tasks are not only very possible (as the 2011, 2014, and 2015 exams show,) but it's also quite likely that you'll have to deal with them this year. There's no telling what VCAA will throw at you though. Maybe it'll just be a single written piece with a couple of visuals (à la 2008-2013), maybe it'll be one main piece with a comment or response (like in 2014 and 2015), or maybe it'll be some kind of horrifically difficult task with half a dozen different written pieces (*cough 2011 cough*). Likewise, we don't know whether there'll be an opinion piece, a speech, a blog post, or something we haven't seen before. Everything's a mystery until 9:00am October 26th when about 50,000 kids turn to Section C.
But the fact that you don't know precisely what kind of material is going to come up doesn't mean it's impossible to prepare yourself.
After all, you don't know which exact numbers are going to be on your Maths exams ahead of time, do you?
Whilst you may not be able to predict what the exam material will look like, there are a couple of things we can safely assume.
1. There'll be two pages worth of content to analyse.
2. There will DEFINITELY be both written and visual material.
3. Supplementary visual material (e.g. a slideshow presentation or an embedded visual) usually has the same contention as the piece it accompanies.
4. The material will be based on the same subject matter, even if the contentions of written pieces differ.
But guess what? Our sub-argument approach from above still works for comparative material!
All you have to do is find sub-arguments that are present in different written pieces. Let's take that New Zealand example from above, and assume that you were given two pieces on the exam. The first one argues that you should move to New Zealand for those reasons we outlined. But the second piece suggests that you shouldn't move.
Your essay will consist of three paragraphs (if you've found three key ideas you believe to be important) and each one will focus on the same sub-arguments as before:
Paragraph 1: the livability of New Zealand.
Paragraph 2: the strength of the New Zealand economy, and the potential job prospects.
Paragraph 3: the appeal of New Zealand people.
But this time, you will spend time on both pieces within the same paragraph.
For instance, in your first paragraph, you would discuss how the first author depicts New Zealand as a wonderful island paradise. Then (using a linking phrase like 'by contrast' or 'on the other hand,') you'll bring up the second author and discuss how they instead draw attention to how New Zealand is a nightmarish hellscape full of blood and gore and death, and no one would ever want to live there!
*Disclaimer: I have never been to New Zealand.
Point being: your body paragraph contrasts the authors' approaches, thereby ensuring you don't have to do a clunky 'comparison' paragraph at the end.
Note that you DON'T have to mention every single article in every single paragraph of your Language Analysis piece. If you were given something like the 2015 exam, you might have:
Paragraph 1: the main speech + the first visual.
Paragraph 2: the main speech + the secondary speech.
Paragraph 3: the secondary speech + the second visual.
There's no one correct structure; it's all dependent on what YOU think is important.
By way of example, here's a body paragraph for the 2015 exam that looks at the main speech, and the secondary one, looking at the way the two speakers position the award:
SAMPLE LANGUAGE ANALYSIS BODY PARAGRAPH
Bennett likewise lauds the role of the Volunteers Award as an important and necessary gesture of recognition. From the outset, she proclaims that it is her "great privilege" to present the ceremony, which aggrandises the award by implying that it is an honour to present, let alone to receive. She also clearly elucidates bigsplash's intentions by directly stating that their "corporate ethos" has prompted them to try and "address [the] lack of acknowledgement" granted to volunteers. Hence, she engenders the audience's respect for the organisation in order to solidify the award as being the product of a benevolent institution. This can also be seen in her use of definitive and pithy language in calling for the audience to "never forget or overlook" volunteers since "bigsplash certainly does not." By contrasting words like "forget" and "overlook" and their connotations of neglect and disregard with the comparatively kind and fair ethos of 'bigsplash,' Bennett positions the award as something that corrects this injustice. And since she explicitly characterises the award as being "from bigsplash," she is therefore highlighting the company's social conscience and goodwill. Contrarily, although Nguyen in his acceptance speech does recognise the importance of the award, he instead sees it as an incidental part of volunteering rather than an integral force to redress the balance of acknowledgement. His colloquial opening of "thanks heaps" and "cheers" stands in contrast to Bennett's formality, and instead creates a sense of casual humility as opposed to ceremonious grandeur. Nguyen also declares that the "pleasure" achieved through "seeing things improve for people" is in fact "better than [the] award" with the comparative word "better" eliciting a comparison in the audience's minds in which volunteering is more beneficial and rewarding than receiving a formal commendation. Thus, Nguyen's speech infers that volunteers should derive fulfilment by observing the positive consequences of their actions, and that bigsplash's award is a welcome, but ultimately inessential part of their intentions.
See how that transition sentence made the connection between these two pieces nice and clear? This is all the comparison you need! So don't waste a whole paragraph going back and forth between different parts of the material. Just find a point of similarity or difference between them, and do a quick and simple transition within one of your body paragraphs.
Conclusions
Finally, there's the conclusion of your Language Analysis essay. Much like the intro, it is a structural requirement meaning you should write one if you don't want to lose marks. However, there's not a lot at stake here. Provided you can wrap things up nicely and make a good final impression, you should be fine.
If possible, try and say something about how language has been used overall, or comment on a major appeal or big technique that the author uses. Otherwise, just build your way back out to the overall contentions, and make a brief statement or two about how the author wants the audience to respond. Don't do any new analysis, and try not to just list various devices you've found. Instead, focus on the broad intentions of the author, and the way they are positioning the audience.
Here's a sample conclusion based on the 2015 exam that deals with both written pieces:
SAMPLE LANGUAGE ANALYSIS CONCLUSION
By implying that volunteering should be done without expecting gratitude, Nguyen's speech encourages the audience to consider acts of charity as being more rewarding than commendation. By contrast, Bennett suggests that bigsplash and their award is a potent symbol of the need to recognise and reward those who contribute to the community. Thus, whilst both speakers concur that volunteering is an admirable and selfless act, Bennett seeks to elicit the audience's approval for bigsplash's generosity towards the volunteers whose work goes unnoticed, while Nguyen instead encourages the audience to view volunteering as a philanthropic act that doesn't necessarily require acknowledgement to be worthwhile.
Language Analysis Checklist
Length and coverage.
• Is the piece an appropriate length given the task material? • Does the spread of the analysis reflect the spread of the material? • Is the analysis balanced across the written and/or visual pieces with an appropriate amount of explanation for each? • Does the piece appear to have covered the most important facets or 'gist' of the material? • Does the piece take into consideration any relevant background information or structural features (e.g. it being a blog, speech, magazine interview, etc.)? • Has the piece avoided summarising the material, or evaluating it by casting judgement on the effectiveness of the persuasion or providing their opinion on the issue?
• Does the piece adopt a structure that is suitable to the task? • Are the paragraphs (if multiple) roughly even and balanced in terms of what they're covering? • Does the piece begin and conclude in an appropriate way?
• Is the contention articulated in this piece accurate, and well-explained? • Has this piece expressed a comprehensive understanding of the overarching argument and sub-arguments? • Does the analysis in this piece help support the contention that has been identified?
Quality of Analysis
• Does this piece justify itself in terms of how language is used to persuade? • Does it use a method of analysis that maximises efficiency? • Does this piece examine persuasive language and explain how it is persuasive? • Are there a few examples of close connotative analysis, and has this piece taken the appropriate opportunities to explore this language? • Does this piece have sufficient explanations as to how the audience are made to think, feel, or believe? • Is the piece accurate in its assessment of the audience's response and the author's intention? • Do the points raised in this analysis culminate in a discussion of why the author has made certain choices in order to get their argument across?
Topic Sentences
• Does the piece have effective topic sentences that make the initial focus clear? • Are the topic sentences precise and well-worded? • Has the student avoided jumping into close analysis too soon? • Do the topic sentences outline a concept specific to the material as opposed to a very general concern relating to the issue instead of the material?
• Have the quotes been well-integrated, and do they fit the grammar of the sentences they're in? • Has the student modified quotes with [square brackets] and ellipsis […] where appropriate? • Are the quotes the right length, and has the student selected the most relevant language to include as opposed to inserting a whole chunk of the piece in their own work? • Do the quotes support the analysis being conducted? • Does the piece use a sufficiently varied amount of evidence and avoid using the same language multiple times, where possible?
• Has the piece made succinct and obvious connections between different points of analysis? • Does the piece have a sense of flow in the way it transitions both within and between paragraphs?
Techniques and Metalanguage
• Has this piece correctly identified a variety of important rhetorical and persuasive devices? • Are these devices linked to an appropriate quote or example to demonstrate their application? • Does this piece use the correct metalanguage when commenting on language, tone, and argument?
• Does the analysis comment on any overarching tones in the material? • Does the analysis comment on any distinctive tonal shifts in the material? • Is this discussion on tone supported by quotes/evidence?
Visual Analysis
• Does the piece choose an appropriate moment to comment on the visual? • Has the piece correctly identified the contention of the visual, or, at least, has the piece conducted sufficient justification for its interpretation of the visual? • Does the piece use metalanguage to describe the visual features and explain how and why they persuade? • Has the piece made effective connections between the written and visual material (where applicable)?
Comparative Analysis
• Is the wording and syntax of this piece clear and concise? • Are the sentences an appropriate length with the right amount of information packaged into each one? • Does the piece flow effectively from one piece of analysis to the next, successfully avoiding the trap of feeling like a string of unconnected bits and pieces based on annotations? • Does the expression and grammar do justice to the quality of the analysis?
If you have any Language Analysis questions, feel free to drop them below. Alternatively, our English Q and A thread is always at your service!
You must be logged in to leave a comment
No comments yet…
How to study in high school - the 'dos' and 'don'ts'
Finished Year 12 exams? Now what?
Spare 5 minutes? Here are 7 quick study strategies
How to get more out of your textbook
Using Course Search to find your ideal degree
Your Year 12 study questions answered!
Sponsored by the Victorian Government - Department of Education
Early childhood education: a career that makes a difference
Early childhood education is seeing growth like no other profession – creating thousands of jobs available over the decade. With financial support to study at university and Free TAFE courses available, there's never been a better time to become a kinder teacher or educator.
VCE Study Tips
English Language
Private Tutoring
Only one more step to getting your FREE text response mini-guide!
Simply fill in the form below, and the download will start straight away
English & EAL
The Ultimate Guide To VCE Language Analysis
May 9, 2019
Want insider tips? Sign up here!
Go ahead and tilt your mobile the right way (portrait). the kool kids don't use landscape..., updated 11/12/2020., what is language analysis, what are you expected to cover (language analysis criteria).
School Assessed Coursework (SAC), Exams, and Allocated Marks
How To Prepare for Your Language Analysis SAC and Exam
How to write a language analysis.
Language Analysis (also known as Analysing Argument, Argument Analysis, and an array of other names) is comparatively the most different of the three parts of the VCE English study design. The other two parts of English, Text Response and Comparative, focus on analysing texts (like novels and films) where students are then expected to produce an extended piece of writing reflecting on those texts' ideas, themes and messages.
Language Analysis, officially known as 'Analysing Argument' in the study design, is the 2nd Area of Study (AoS 2) - meaning that majority of students will tackle the Language Analysis SAC in Term 2. Unlike Text Response and Comparative, in Language Analysis you will be asked to read 'cold material' (meaning that you won't have seen the piece before, i.e. not had the chance to study it prior to your SAC and exam). This 'cold material' will be 1-3 articles and/or images (we'll just refer to all articles/images as 'texts' for simplicity) written for the media, whether it be an opinion piece for a newspaper, or an illustration for a political campaign.
You are expected to read the article, analyse the persuasive techniques used by the author, and express this in an essay. Let's get into it!
What are teachers and examiners expecting to see in your essays? Below are the VCE criteria for Language Analysis essays.
Note: Some schools may express the following points differently, however, they should all boil down to the same points - what is necessary in a Language Analysis essay.
1. Understanding of the argument(s) presented and point(s) of view expressed
The first most important step is to understand the contention and arguments presented in the text because you'll base your entire analysis on your assumption. This can be tricky if you're unfamiliar with the contentious topic, or if the writer expresses their ideas in complex ways. In the worst case scenario, you'll misinterpret what the author is arguing and this will subsequently mean that your analysis will be incorrect. Never fear! There are many tactics to try and ascertain the 'right' contention - we'll go into detail later.
2. Analysis of ways in which language and visual features are used to present an argument and to persuade
This is where 'language techniques' come into play. You're expected identify the language used by the writer of the text and how that's intended to persuade the audience to share their point of view. There are too many language techniques to count, but you're probably already familiar with inclusive language, rhetorical questions and statistics. For most students, this is the trickiest part of Language Analysis. To read more on how to overcome this part of the criteria, get educated with Why Your Language Analysis Doesn't Score As Well As It Should . My golden SIMPLICITY and SPECIFICITY strategy (discussed further under 'ebook' later in this guide) shows you how to analyse any language technique with confidence and accuracy.
3. Control and effectiveness of language use, as appropriate to the task
When examiners read essays, they are expected to get through about 12-15 essays in an hour! This results in approximately 5 minutes to read, get their head around and grade your essay - not much time at all! It is so vital that you don't give the examiner an opportunity to take away marks because they have to reread certain parts of your essay due to poor expression and grammar.
School Assessed Coursework (SAC), Exams and Allocated Marks
Reading and Creating is assessed in Unit 1 (Year 11) and Unit 3 (Year 12). The number of allocated marks are:
Unit 1 - dependant on school
Unit 3 English – 40 marks
Unit 3 EAL – 30 marks (plus 10 marks for short-answer responses and note form summaries)
Exactly when Language Analysis is assessed within each unit is dependent on each school; some schools at the start of the Unit, others at the end. The time allocated to your SAC is also school-based. Often schools use one or more periods combined, depending on how long each of your periods last. Teachers can ask you to write anywhere from 800 to 1000 words for your essay (keep in mind that it's about quality, not quantity!)
In your exam, you get a whopping total of 3 hours to write 3 essays (Text Response, Comparative, and Language Analysis). The general guide is 60 minutes on Language Analysis, however, it is up to you exactly how much time you decide to dedicate to this section of the exam. Your Language Analysis essay will be graded out of 10 by two different examiners. Your two unique marks from these examiners will be combined, with 20 as the highest possible mark.
Preparation is a vital component in how you perform in your SACs and exam so it's always a good idea to find out what is your best way to approach assessments. This is just to get you thinking about the different study methods you can try before a SAC. Here are my top strategies (ones I actually used in VCE) for Language Analysis preparation that can be done any time of year (including holidays - see How To Recharge Your Motivation Over the School Holidays for more tips):
Get your hands on some sample texts
If your teacher hasn't given you any to practice with, try the VCAA English exam page . You've got exams dating back to 2001, so there are no shortages of practice papers!
Know your terminology (persuasive techniques and tones)
Make sure you brush up on the definitions of persuasive techniques. It's not going to be a tick if you use metaphor instead of simile, or if you use alliteration instead of assonance. These mistakes do happen! Don't fall into this trap.
Here are 10 easy Language Analysis techniques you should definitely know:
Inclusive language
Rhetorical questions
Credentials and expert opinion
Alliteration
Exaggeration
Generalisation
Also ensure you're familiar with tones. It may be easy to identify the writer is 'angry', but is there a better way of expressing that? Perhaps 'irritated' is a better term or 'vexed', 'passionate', 'furious', 'disgruntled', 'outraged', 'irate' and the list goes on….Stuck? Have a look at our 195 tones for Language Analysis .
Images (including cartoons, illustrations, and graphs) are something you also need to get your head around. Understanding how an image persuades its audience can be challenging, so test yourself and see if you know to look for these 10 things in cartoons .
Read and watch Lisa's Study Guides' resources
Doing this study all by yourself can be rather daunting, so we've got your back. We specialise in supporting VCE English by creating helpful videos, study guides and ebooks. Here are some just to get your started:
YouTube Videos
We create general Language Analysis advice videos where I answer your questions in a QnA format:
We also create article-specific videos where I select a past VCAA exam and analyse it in real-time:
Check out our entire YouTube channel (and don't forget to subscribe for regular new videos!).
Study Guides
Our awesome team of English high-achievers have analysed popular Language Analysis articles (most based off past VCAA exams). Here's a compilation of all the ones we've covered so far:
Medi-Info Card - VCAA Exam 2001 (we're going wayyy back!)
Truancy - VCAA Exam 2002 (hey, weren't you born around this time?)
Keyed In Sample Analysis- VCAA Exam 2009
Taking Stock Sample Analysis – VCAA Exam 2010
Lawton, The Home Of The Giant Watermelon - VCAA Exam 2016
A Better, Faster Shopping Experience - VCAA Exam 2019
‍ Biodiversity Speech Analysis – VCAA Sample Exam 2020
Drones - VCAA Exam 2020
And if that isn't enough, I'd highly recommend my How To Write A Killer Language Analysis ebook.
In this ebook, I teach you my unique SIMPLICITY and SPECIFICITY strategy.
Many people overcomplicate Language Analysis, and as a result, they think it's much harder than it should be. I was one of those people.
To be fair, when I was in VCE, I was getting straight As in my Language Analysis (and that was awesome!). However, I wanted to achieve more. I wanted to break the A+ barrier that I just couldn't seem to breach. I tried using more advanced language techniques, tried to make my analyses more complex, but they all failed.
It was only when I figured out the SIMPLICITY and SPECIFICITY strategy that I finally saw my marks hit the A+ range - I was ecstatic! Find out more by accessing a sample of my ebook via the Shop page , or at the bottom of this blog.
‍ Practice Your Analysis
Analysing can get messy when you will have dozens of annotations sprawled across the text. Start testing out strategies that work for you. For example, try using idea-based-colouring. This means that if the article discusses injustice – for all techniques you identify dealing with injustice, highlight it yellow. For freedom, highlight them green. This will have you annotating and grouping ideas in one go, saving time and confusion.
Another approach is to use technique-based-colouring, where you highlight same or similar techniques in the one colour.
Above is an example of idea-based-colouring from my Lawton, The Home Of The Giant Watermelon - VCAA Exam 2016 video. If you haven't watched this video series, don't worry if it doesn't make sense to you for now. The point here is how the colours help me to quickly locate ideas when I'm writing my essay.
Write Plans
Once you've done some analysis and revision , it's time to write plans! Plans will help ensure you stick to your essay topic, and have a clear outline of what your essay will cover. This clarity is crucial to success in a Language Analysis essay.
Doing plans is also an extremely time-efficient way to approach SACs. Rather than slaving away hours upon hours over writing essays, writing plans can will save you the burnout, and get you feeling confident faster.
Write Essays
Yes, sad but it's a fact. Writers only get better by actually writing . Even if you just tackle a couple of essays then at least you will have started to develop a thinking process that will help you to set out arguments logically, utilise important quotes and time yourself against the clock. It will help you write faster as well – something that is a major problem for many students. With that said, let's get into how to write a Language Analysis next.
Since we've established that Language Analysis is quite different from Text Response and Comparative, it's not surprising that the essay has its own set of best practices and rules.
Essay Structure
Depending on how many texts you're given in your SAC or exam (it can be up to 3 texts), you should have an idea of how you plan to execute your essay accordingly - whether that be through a block structure, bridge structure or integrated structure. To learn more about essay structures, check out Christine's (English study score 49) advice in How To Structure A Language Analysis For Two Or More Texts .
Introduction
In an introduction, you're expected to have the following:
Kristin (English study score 50) writes about this 'CDFASTCAT' acronym in her post, How To Write An A+ Language Analysis Introduction .
Here's an example from Gabrielle (English study score 42), in her post Exploring an A+ Language Analysis Essay Comparing Two Articles :
In recent years, the issue regarding the treatment and management of asylum seekers has become a topic of interest for many Australian citizens, with the debate focusing centrally on the ethics of their indefinite detention, and the reliability of this initiative as a working solution. Many articles intending to weigh-in on the debate depict the Australian Government's favoured solution in various tones, with two pieces, written by news source, The Guardian, by authors Ben Doherty and Helen Davidson, and activist Kon Karapanagiotidis, respectively, asserting that the initiative is the wrong approach to a growing problem. In their piece, 'Australia's offshore detention regime is a brutal and obscene piece of self destruction', the former of the authors speaks with an accusatory tone to their audience of regular readers of the popular news publication site and debates the practicality of the 'arbitra[y]' detention of these asylum seekers, as well as calls into question the humanity of the act and assesses whether it is an effective use of Australia's wealth, intending to persuade readers to be similarly critical of the initiative. Likewise, the author of the open letter, 'Stand in solidarity with people seeking asylum this holiday season', writes to supporters of his resource centre in a tone of conviction, asserting that asylum seekers deserve the safety of asylum within Australia, that detaining or barring them from entering the country is inhumane and the root of much suffering, and that overall, it is morally wrong, and thus should be ceased immediately. Both articles contend that Australia's current solution to the growing issue is incorrect, with Doherty and Davidson specifically believing that there is a better solution that must be sought, and Karapanagiotidis believing that detention as a whole is inhumane and should not be further employed by the government.
Try to keep your introduction to the point. There's no need to prolong an introduction just to make a set number of sentences. It's always better to be concise and succinct, and move into your main body paragraphs where the juicy contents of your essay resides.
Body Paragraph
Most of you will be familiar with TEEL . TEEL can stand for:
Topic sentence
Linking sentence
In Language Analysis, it seems that schools teach their students different acronyms, whether it be TEE :
or WWHW as Joanna (English study score 47) explores in her post Analysing Argument - What, When, How, Why Method :
And if your teacher or school teaches you something slightly different to the aforementioned acronyms - that's okay too. At the end of the day, the foundations in what's expected are the same. Below is an integrated structure example:
While both articles make very different arguments on the same topic, in one particular case they give voice to the same issue, namely, the inhumanity of detaining refugees, in which both articles become advocates for the abolition of offshore detention. Authors for The Guardian write that it is 'needlessly cruel', 'harsh', and a 'brutal regime', using emotive language to give weight to their argument and invoke a sense of discomfort within their readers, particularly towards the government's chosen solution. They call on the opinions of a number of other sources who have 'repeatedly criticised', the operation, such as the United Nations, Amnesty International and Human Rights Watch, among other similar experts on the matter. The authors depict Asylum Seekers as individuals who are 'arbitrarily punished offshore', and who 'have been accused of no crime', and are therefore, by the judgement of the authors, being treated immorally. In agreement, Karapanagiotidis writes of the abuse endured by asylum seekers in detention, including their separation from loved ones, their arbitrary incarceration, and stating that he, himself, 'cannot begin to imagine the personal toll detention has had on [them]', implying further damage has been done and inviting his audience to similarly place themselves into the figurative shoes of an asylum seeker. The author writes that the offshore detention of asylum seekers causes 'pain', and 'suffering', as well as the 'depriv[ation] of [their] hope', using emotive language to invoke sympathy and understanding within his readers. Karapanagiotidis hands the blame for such 'suffering inflicted', on the Australian government, a similar tactic which The Guardian employed throughout their piece. Overall, both articles use a range of language devices and expert sources to agree that the act of detention is inhumane, and the root of much suffering.
As you're writing essays, you'll probably find that you're using the word 'persuades' very often. To mix it up, have a 'Persuade' Synonym Word Bank with you whenever you're studying so that you can build up your vocabulary bank and avoid the dreaded, 'I just keep repeating the same word over and over again!'
Conclusions should be short and sweet.
The two articles, in their discussion of Australia's offshore detention initiative, bring light to several key points. Authors for The Guardian use various appeals, emotive phrases and evidence of reported monetary statistics to sway the reader to share their opinion, as well as arguments regarding the lack of reliability the initiative provides in its ability to deter boats, the sheer cost of the program, and the morality of the issue. Similarly, Karapanagiotidis, the author of the open letter, uses a humanising image, appeals to the values of the readers, and employs phrases with pre-existing connotations known to the audience, to assert main contentions: that asylum seekers deserve asylum, that barring them from settling in the country is the root of much suffering, and that their indefinite detention is not only inhumane, but morally wrong.
If you'd like to see a list of sentence starters to help you broaden your vocabulary for your Analysing Argument essay, check out this blog .
That's it for the Ultimate Guide to Writing a Language Analysis. Good luck!
Get our FREE VCE English Text Response mini-guide
Now quite sure how to nail your text response essays? Then download our free mini-guide, where we break down the art of writing the perfect text-response essay into three comprehensive steps. Click below to get your own copy today!
Access a FREE sample of our How To Write A Killer Language Analysis study guide
Learn LSG's unique SIMPLICITY and SPECIFICITY strategy which has helped hundreds of students achieve A+
Includes annotated sample A+ essays (including responses to past VCAA exams)
Learn how to analyse single articles and visuals , and comparative analysis (analysing 2 or 3 articles/visuals together)
Different types of essay structures broken down so you understand what to do and what not to do with confidence
For a detailed guide on Language Analysis, what you're expected to cover, how to prepare for your SAC and Exam and more, check out our Ultimate Guide to VCE Language Analysis .
[Modified Video Transcription]
Analyse the VCAA 2020 Article With Me 
I'm so excited to be doing the VCAA 2020 English Exam with you. I have done these Analysing Argument pieces before on YouTube, but this is the first time that I'm doing one live. I wanted to do one live with you guys because I wanted to interact with you, for you to be able to ask me questions and for you to see how my brain works in a live setting. When it comes to analysing - and you know I've got an edited version for you - you don't see me thinking through and understanding what's happening in the article itself. So, I think it will be really handy for you to see my thought processes because sometimes, yeah, you can see somebody's analysis, but if you don't quite understand HOW they arrived at that analysis, then it's not that helpful for you. It's like reading an essay that's already been done by an A+ student and you go, yeah, okay, I kind of get that, but how did they get there? How did they find that language technique to begin with? How did they find that argument? So that's what I want to work with you guys today.
You can download VCAA 2020 English past exam HERE , which is what we're going through today. If you've already read it before, even if you've done it before, I'm confident I'll still be able to give you some new, interesting perspectives and to pick out some new language techniques for you guys. So, go ahead and make sure you download that and print it out. I think printing things out is usually a better option than trying to annotate online, unless you've got an iPad or equivalent. The exam is absolutely free - it's the last few pages of the exam, starting at page 11.
Let's just get into it. I don't think I have any other housekeeping pointers except that throughout this live stream, I'm going to direct you to where you can actually go and get the A+ completed essay I've got for this article. While we're going to be analysing this together now, I think it's handy for you to be able to see an A+ completed version of everything that we've talked about. Then you can take it from the very beginning (the analysis), then the annotations and then you can finally see the written-up version. Being able to take you through that entire process from start to finish is going to be so wholesome, so fabulous.
Pay Attention to the Background Information
Whenever you look at section C, which is Analysing Argument also called Language Analysis (I'm going to interchange these two terms), you really need to ensure that you read the background information. I know it's super obvious, but background information is there for a reason, do not skip over it! 
They didn't just give you an entire extra page just for the sake of it. Usually, the background information is a really great place for you to understand conceptually what is going on in this article. If we didn't have this background and therefore context to the article, there's a chance that you might accidentally come up with the wrong contention. You might misinterpret the arguments as something else. The background information is really just there for backup. It's a great place for you to ensure that what you're understanding from the article is actually correct because usually the background information is filled with facts and these facts will help shape your understanding of the article.
Let's Read the Background Information Together
'The shire of Byways in regional Victoria depends on both farmers and tourists for its prosperity. The local community is concerned about the increased recreational use of drones by many of the tourists visiting the area. The following is the transcript of a speech'
Ah! Interesting - 'transcript of a speech' is something that makes me go already yep, I need to make sure I note this because as soon as I recognise that it's a speech, it means that my audience, I don't call them readers, I call them listeners . 
Simple things, small things will help differentiate you from other students. Someone else might not pick up that this is a speech and they'll just say readers the entire time. And no, you're not really going to get marks deducted for it, but there's an element of finesse I suppose. If you just notice that small nuance and you're able to present that in your essay, it makes the examiner or assessor more confident that you know what you're doing.
'by young farmer Warwick Bandle at a public meeting'
Interesting, 'public meeting'.
'called by the Byways Shire Council to discuss the community's concerns.'
It's interesting because I'm already getting this community vibe from this background information. The fact that it's regional Victoria, the fact that it's actually a very specific council, the fact that he's at a public meeting. People have taken time out of their day to go to the council meeting. Who goes to the council meeting? People who care. This is just something that I'm kind of noting for myself as I go into my analysis because then I'll be able to develop my analysis in a particular way. 
'Bandle provided two images to be projected on a screen to accompany his speech.' 
Okay, cool, all this does is tell me that I just need to be wary that there are two images and that I, as a student, need to talk about them .
Analysing Paragraph One
He says, 'Good evening, everyone', already indicative of a speech, I'm just going to write that down. Remember that it's a speech!
'Drones and their inexperienced users are proving to be a costly problem for us farmers. Drones are not toys. What happens when a drone flies out of range? What happens when the battery runs out? A drone being flown out of control, or crashing out of the sky, can be lethal.' 
Wow. Okay, this is what I think when I read an article, I genuinely think about my own personal response. I mean, I am actually the audience of this article. No, I'm not there at the council listening to him live, but I'm still a person who's absorbing what he's saying. I trust my instinct and my gut feeling, and that kind of leads me to develop my own unique interpretations. The reason why I said 'Wow' is because he uses the word 'lethal'. To me, it's a little bit of an exaggeration. I mean I'm sure drones have killed people before, but I guess it's like an I'm serious about this, we're not joking around and he's making it seem like this is a serious problem and that we need to address it seriously. So in that sense, I guess we could talk a little bit about tone. What tone do you think he's using?
Viewers from our live stream suggested:
Nice! I like all of these. I don't think there's anything wrong with them. When it comes to English, it's a matter of your own interpretation. As long as you can back it up, then you've got yourself straight. You can go and find my 195 Tones PDF , which you can download for free. You can use that whenever you analyse an article, it has a bunch of tones listed there for you so that you never run out of tones! 
He's already set this tone for the remainder of the article. I'm interested in what he's going to say next. Otherwise, I think the fact that he's serious or alarmist is reaffirmed by what he's saying. He says, 'drones are not toys'. Okay. This is not a game, we're not playing around, we're not fooling around. And I suppose that's important for him to establish because drones are kind of seen as toys, at least for me anyway. When drones first came out, it was kind of like a toy aeroplane that you drive around with your remote control. So, I think he's dispelling that idea or that conception or perception of drones immediately so that we can be on board with whatever he's saying next.
LSG's Specificity and Simplicity Strategy
I just wanted to point out, this is pretty obvious, but rhetorical questions. There's not necessarily much I would say at this point in time with rhetorical questions, and that's because of my SPECIFICITY and SIMPLICITY strategy . If you don't know much about that - I haven't talked much about it on my YouTube channel - it's a strategy that I developed for myself in Year 12 when I couldn't figure out why I wasn't getting full marks in English and yeah, okay, I was a nerd, I was already getting 17 or 18 out of 20, but you know, the high achiever in me was kind of like, why am I not getting 19 out of 20? Why am I not getting 20 out of 20? Why am I losing these one or two marks?
I realised later on that it's because I wasn't being SPECIFIC enough with my analysis. So, when it comes to some of the comments (referring to comments from live stream) you guys have written, one of you wrote down 'emotive language'. If you're one of my students, you know that you don't use emotive language. Emotive language is way too broad. It's way too general to really mean anything. Instead of saying emotive language, why don't you say exactly what emotion they're appealing to. You're then taking that general vagueness of whatever emotive language means and replacing it with something very specific, and therefore, it's going to be more meaningful for you to write about, but also for your assessor to understand what you're going on about.
So in case you don't know, I have study guides (it is called Lisa's Study Guides after all). In How To Write A Killer Language Analysis I actually go through this golden strategy of SIMPLICITY and SPECIFICITY . This is what helped me get an A+ in my Analysing Argument and in my end of year exam. If you're interested, then I'd highly recommend that you go and check out the study guide. It's a world of value I promise.
More Analysis of Paragraph One
We're still only on the introduction, which is crazy, there's just so much to say when it comes to this stuff. 
'Just imagine the damage that can be done by a falling drone. Imagine, then, these drone users, realising that they have lost their drone, searching, crashing through crops, or leaving gates open and letting livestock out. And finally, when they don't find the drone, it's just left to rust away in the field until harvest time, when it's swept up, damaging the harvester.'
I guess there's this idea of 'imagine'. He's building upon that alarmist attitude, which I'll pull from what you guys are saying, and by asking us to 'imagine' the worst-case scenario, it's making us feel more and more concerned, right? Just by reading this, I go ew, I don't want these drone users to be losing their drones in my farm space, in my land . 
One other point for you to think about is, I was talking before about how I am part of the audience too, right? But the next step from that, for a more advanced analysis, is to think about who is HE talking to? If we go back to the prior page, he's at a public meeting to address the community's concerns. You could say that part of the audience would be farmers, people who care about their livestock, people who care about the invasion of privacy and people stepping on their property. Remember this as you analyse, because it's going to make your analysis way more specific, and bonus tip, assessors, teachers, examiners - they love it when you can be specific with who the audience is. It shows that you're capable and you get it.
Even just in this first paragraph, we've managed to talk about quite a bit.
Let's Look at Your Questions:
I think my target audience is probably farmers. I say probably just because I want to keep reading to understand exactly who he's talking about, these are just my assumptions, just from reading the first part of the article.
In terms of how you can incorporate tone into a body paragraph, you can do it as simple as actually just talking about the tone or you can integrate it with another language technique. Remember just before we were talking about rhetorical questions and how the repetitive use of 'imagine' kind of builds upon that sense of concern in the audience? You could link that back to his tone and say, 'By building up this concern, he's using his serious tone in order to persuade the audience to...' .
Analysing the Photograph
You absolutely need to talk about it. We've got this photograph of this girl who seems to be a bit of a dark shadow and because she's a dark shadow I'd say that it's like she is an anonymous person. The sense is that this could be anyone and by making the person anonymous, like a blank face, it's easier for us to hate on them because it kind of takes the humanity away. If you don't know who it is, they're just drone invaders. They're people who don't respect our land. That's one point that I would talk about. 
Then you've got that really focused point of view of the drone itself. It makes sense because the drone is the topic of this conversation, so it's the focal point you could say, and it reconfirms or reaffirms that idea of it just crashing out of the sky, crashing through crops or being left to rust away. Remember, imagine that we're in the council meeting, he's put this image up for us and he's saying this. I think about it as how does having the photograph there on a presenter with him talking about it, how does that change how I respond? I think about how I feel and what I think, which is something that we talked about in one of my previous videos, called How to write a Language Analysis (Analysing Argument) - we talk about the TEE rule. In my opinion, when I have that photograph right there in front of me, it definitely makes me angrier. It's more confronting because it's in your face and it definitely riles me up more. So, you could include that in your analysis as well. 
Pay Attention to the Structure of Articles/Arguments
The way that he has structured his argument, in the sense that he's structured where he positions his photograph (which is basically right after his introduction), makes me feel more inclined to agree with him. Whereas, if it was just him saying it (without an image as proof), then I'd actually have to just take his word for it. But, here's proof people are doing this!
A viewer says 'she's dressed for the city and outside of, not part of the community' - I love it, well done!
Another viewer says 'the camera angle gives the allusion that she's dominant' - interesting.
I think to extrapolate what you're saying, that dominance, as somebody who's part of the local community, I don't want that. I don't want somebody else to be dominating over my crib, my place! So it's kind of making me really deterred and making me want to steer clear. It makes me want these people to steer clear of my space.
A viewer says 'the lack of crop suggests that drones have destroyed the normal way of farming' - yeah, absolutely! Not only is there rubbish in their plot of land, but if anything, the drone has added to the destruction.
She's dominant, therefore she's a threat.
A viewer says 'she believes that the black and white makes it gloomy and sad' - a hundred percent. This is actually a really good point. Sometimes you can get so absorbed in the analysis that you only think about what's there in front of you, but a great way to create contrast and to understand what's there when it's so obvious is by considering what things would be like if it were otherwise. Basically, what I'm saying is, think about why it is black and white. Why is it not in colour? If it was in colour, how would that change your perception of what's happening here? Thinking about what's NOT there helps you understand what IS there.
You can talk about how it's good versus evil.
I wanted to just share with you guys because I won't be able to go through all of this today, but I did mention before that I do want to show you the A+ sample essay. It's in my How To Write A Killer Language Analysis study guide in Chapter 16, Section 10. We've actually recently updated it with the 2020, 2019 & 2017 past English Exams, so it's all A+ essays for you. Plus we have several A+ essays for single articles, double articles and triple articles with images as well. 
We've talked a little bit about the photograph, which by the way, we could keep finding more and more, but I think it gets to a certain point where you kind of have to figure out what's valuable for you to talk about and what's not so much. Once you get good enough at Analysing Argument, you should have an excess of language techniques to choose from and then it's just a matter of deciding which ones are going to give you that advantage and which ones are going to help you stand out from the rest of the cohort.
Analysing Paragraph Two
'It's time our council started to defend the farmers rather than the tourists'
That's juicy - 'our council'
What I'm thinking about here is, he's saying 'our council', but he's using inclusive language - 'our'. There's this sense of ownership, this is our space, this is our community.
'Defend farmers rather than the tourists'
Now he's creating a dichotomy between farmers and tourists. I love the word dichotomy; essentially, it just means a true opposition - farmers versus tourists. The way that I remember the word is di as a prefix usually means divide or division, to split things in half. So it's creating this dichotomy of us versus them. And the way that I build upon this - I'm just thinking ahead with an essay - is I'd probably connect it to this girl; there's this sense of 'us' and 'them'. 'Them' is a threat. 'Them' is an outsider. 'Them' is all the things that we mentioned before, but 'us', he hasn't said too much about 'us' yet. So maybe he's going to build upon that here. 
'The farmers are the backbone of this community'. 
Okay. He is building upon it. This paragraph seems like it's more about the farmers and building the 'us'
'farmers are the backbone of this community, many of us having lived in this area for generations.'
This has been our space forever and look at these intruders coming in now. How rude!
'While we understand the importance to our town of visitors supporting businesses and, indeed, have welcomed the holiday-makers, when they start causing havoc while searching for their wayward drones it's time to say, 'Enough!''
'when they' - there's that dichotomy again - 'start causing havoc'. 
Another word that kind of adds to that sense of them being a threat, them being intruders while searching for their wayward drones is 'it's time to say, 'Enough!''.
Build Your Vocabulary
I actually don't know what wayward means, so if this happens, and this stuff happens all the time, what I do is actually look it up in the dictionary and understand it because I know that if I don't know what this word means, it probably means that the majority of other people also don't know what this word means. It, therefore, gives me a potential advantage, because if I'm able to analyse it, there's something that not as many people would have analysed. 
So, wayward means difficult to control or predict because of willful or perverse behaviour.
In my own interpretation, I guess it's unpredictable. If I build upon this idea more, I guess there's a sense of loss of control and this builds upon that idea that farmers are losing control of their plot of land and their privacy. You can kind of see this is how my mind works and I just try to sync everything back up to the contention and to what he's saying essentially. That's actually quite a bit that we went through in that little bit there.
I'm just going to have a look at your comments now.
A viewer says 'dichotomy simplifies a debate for an audience to make it seem a neutral position is not possible and consequently one must pick a side.' Thank you, that's actually really helpful.
Analysing Paragraph Three
'Don't get me wrong! I'm not just another technophobe' 
Oh, quickly. I just want to go back while we understand the importance of our town, of visitors supporting businesses, I think there's this acknowledging the opposition, acknowledging that there are benefits in having visitors. He's not completely tunnel-visioned. He is being fairer, or at least that's how he's portraying himself, and that makes me at least more inclined to side with him because I'm seeing that he's a little bit more rational and he's not just saying, oh, screw them . It's not just his way or the highway, there is some give or take, so that kind of makes him more credible in a sense.
The reason why I thought about that just then is because this next part, 'Don't get me wrong! I'm not just another technophobe', builds to this idea as well. I'm just going to say acknowledging the opposition . There, you can finesse that by replacing the word opposition with something else. That's fine. 
'I'm not just another technophobe'
He's kind of anticipating people's reactions to what he's saying and he's going no, no, no, I'm not like that. It's all good, not just another person complaining about technology.
As a young farmer'
I just find that hilarious. He's young guys, okay?! He's not some old person, I guess that's the stereotype, that old people don't fare well with technology, which I don't think is true by the way. I think everyone's getting on board with technology these days. But, he's kind of reaffirming, I'm young guys, I'm a cool guy, I'm not anti-tech at all. He literally says it 'I'm introducing new tech'. I'm on board with that, you know, 'we're using drones'. 
Shifts in Tone
Now he's kind of talking about the benefits of drones, the time and the money they save. 
'There is absolutely no way we want to ban drones.'
I think this is a really interesting way he's structuring his argument. He's kind of started off going, drones, they're so bad for you . Then he's showing this picture, which is kind of like drones, they suck. And then in this paragraph here, he differentiates farmers from outsiders, and then he kind of takes a turn and goes, no, I love drones, don't get me wrong. I think there's this analysis there for you and I'd actually love for you guys to write down in the comments section what you think is going on? Why is he structuring his argument like this?
A viewer says 'there's a shift in tone' Absolutely! Love it. Great pickup.
Here's a tip for you guys. A shift in tone usually means that there's a new argument coming. They usually tie in together pretty well, so if you see a shift in tone, you can kind of hedge the bet that it's a new argument. This is particularly helpful if it's an article that's really hard. Usually for SACs, teachers will choose articles from newspapers and we all know that newspaper articles are way tougher than VCAA articles. If you don't know, it's true. 
Another viewer says 'it may be the start of rebuttal' Interesting.
A viewer asks 'will these annotations be provided for our personal use at the end?' - I'm only actually uploading the annotations into my study guide . So, they will be accessible there. Otherwise, it's just access through the live stream video (linked at top of page), which will be posted up afterwards as well.
A viewer says 'By stating he's young and uses drones, it showcases his argument isn't based on personal bias towards young people or drones, but is a legitimate problem.' - Hmm. With your analysis, I'm not a hundred percent sure what you're saying. I think it could be a little bit clearer. Give that a go. Just try rewriting it, see if you can make it even more concise.
Let's Recap What We've Analysed So Far
So we've managed to annotate the background information, paragraph one, the photograph, paragraph two and paragraph three. We still have one more paragraph left and this next page with the image.
Unfortunately, I have to wrap it up there, but if you want to see me annotate and analyse the rest of this article, head over to Part 2 on Youtube where I finish this off.
Have a go at analysing the rest of the article yourself though!
Don't forget that I've got my How To Write A Killer Language Analysis study guide. If you want to head over there you can access/download the annotations + a complete A+ essay based on this article.
For a detailed guide on Language Analysis including how to prepare for your SAC and exam, check out our Ultimate Guide to VCE Language Analysis .
[Video 1 Transcription]
Hey, guys. You can see that I am holding a stylus, which means we're doing something different today. Today's the first time that I'm going to be analyzing an article. Because I know that a lot of you are actually studying analyzing argument or basically language analysis, where you get an article, usually it's called material, and you have to analyze what persuasive techniques the author is using. Now, this is actually my favorite part of the English course. So I don't know why it took me so long to do this, but I'm actually really excited to start this sort of segment. If you do enjoy what you've watched at the end of this video then give me that like. Because I'll really appreciate it because I'll know if you guys actually do like it or not, and I'll make more of these if so. Basically, the way I'm doing this is very much like how I teach my students inside my tutoring sessions with them. I'm going to be going through the article with you and highlighting language techniques we see and then interpreting them. So, trying to understand why it's persuasive or trying to understand why authors try to use these persuasive techniques to persuade people to agree with their argument. Now, obviously, it's not going to be exactly like a tutoring session because I didn't want this video to be too long. So, I'm going to go through it a little bit of haste, but hopefully still with enough detail for you to be able to take away and be able to do more of it on your own. I'm going to be looking down because I have a stylus on me, which I borrowed from my lovely nephew, Alex. Thank you, Alex. And actually uses this computer for school. Lols. I have attached the PDF to this article in the description box below. Now, this is a very old article from VCAA, back in the year 2000. Now, the reason why I chose such an old article was because: one, it's still really relevant despite its age. The things that we're doing today, in today's study design, is still very much so similar to what they did back in the day. The second thing was, I didn't want to do an article that I felt a lot of you had already done. I wanted to be able to offer you something new and bring something new to the table, basically. So before we get started, what I want you to do is download this article in the description box below. Make sure you have a read of the article, and then try to analyze it on your own before we actually get started. This way you can compare the things that you've found versus the things that I found, and I think you might be very surprised to see that we'll probably have different interpretations. The focus of today's video is really just to identify language techniques and to try to understand why they've been used. There are other elements of the criteria that need to be covered and they will be in due time. But that's just something that I wanted to focus on first because I want to make sure that you guys have got the fundamentals down pat. As always, reading background information is critical for your understanding of the issue. As you can see here, we've got a report of Ms. Smith, principal of Anyton Secondary College, to the annual general meeting of the school council. So it's clear from her report that she is very concerned this year at the rising level of absenteeism among the middle school students. Also, it says, "How can students learn if they're not in class?" In the end, she writes: "So I urge the school council to devise a policy that will enable us to put an end to this epidemic of truancy. We need to take a firm line to ensure all our students are in school." Okay.  So now that we've read the background information and we understand the context of the situation, let's now move into the first article. So the first article has been written by a parent, Tom Frost. So automatically, we can see that he is a parent, which goes to show that there are some credentials there. So credentials, basically, is what's the title of the person who's writing the article. The fact that he is a parent goes to show that he is someone who is actually invested in the education of students, so we as readers may be more inclined to believe him or trust him because he obviously has a child at that school, and so he wants the best for that child. So, let's hear what he has to say. "I'd like to speak against the proposal of the principal, Ms. Smith, to come down on truancy like a ton of bricks." Okay. So, automatically, we can see that he has labeled truancy and Ms. Smith's proposal like a ton of bricks. Now, if we think about a ton of bricks, to me, a ton of bricks is an idiom. An idiom is like a saying. So it's related to the idea that something is a burden, and so he's making truancy seem like a burden, so something that's not a good thing. So, from the get-go, he makes Ms. Smith's proposal of a policy on truancy something that has negative connotations. Next, he says, "Let's not get too carried away with this truancy issue." The fact that he uses let's is inclusive language. This should be quite easy for you guys to pick up. Whoops. If only I knew how to spell language. Okay, fine. I'll spell it properly. So, why do we actually use inclusive language? Inclusive language usually involves words like let's, we, our. And these create the sense that there is a collective responsibility that we hold. So, potentially as readers, we could even be parents ourselves who feel like we need to get involved in the issue in order to actually have an impact on what's happening here. The fact that he doesn't just say, "Ah, I'm not going to get carried away with this truancy issue," and he says, "Let's not get carried away," automatically includes you on his team and so may make you more inclined to support his idea. To add onto the sense that there is quite a bit of credibility, he says, "I've got three kids here." So, I believe that that compounds his credentials; his authority in this matter. So, as a parent, he should know what's good and what's not so good for his children, unlike the principal who is just an authoritative figure. He then goes on to say, "I'm not sure they need to be chained to their desks all day." This is a great one. This is a metaphor. This metaphor of the children being chained to their desks all day, it doesn't sound great, does it? To be chained to something implies that you've been imprisoned or that maybe it's even likened to slavery. So if we're thinking of kids as being imprisoned and enslaved, obviously, this is something that we definitely don't want, and so he really pushes us from supporting Ms. Smith's policy and feeling sympathetic to these students. Seven days a week itself also compounds on this metaphor. I would say that by saying it's seven days a week, he really leaves no room for there to be argument. To me, this is exaggeration. Why? Because students are only at school five times a week, so to say seven days is already an exaggeration. But he does this in order to really stress this idea that this policy is definitely a no-go. None of us would want our children... We're not parents, but let's just say, if we're in the position of a parent reading this article, none of us would want our children to be chained to desks seven days a week, would we? He goes on to say, "Is it so bad to wag school?" Here we have a rhetorical question. Sorry. I switched from a thicker pen with exaggeration back to the normal one because I think it's a little bit too thick. Rhetorical questions are generally put there in order to get you thinking. And rhetorical questions tend to have an obvious answer that you should be agreeing to. So, when he says, "Is it so bad to wag school?" it's not the same as openly asking, "What do you think about wagging school?" where you're then open to the opportunity to support it or not to support it. Whereas, the way that he phrases it, "Is it so bad to wag school?" is already urging you to say, "Ah, of course not." So, at the same time, he belittles this issue. He dismisses the issue of wagging school and turns it into something that is just to be thrown away; something that shouldn't really be a concern of parents. So, at the same time there, I'm going to say that there's belittling there. He then goes on to say, "After all, most of us have wagged school without coming to grief or causing trouble, haven't we?" That's generalization, right there. Whoops. Why can't I write on this side? Generalization is done when we want to make it sound like something is super common. By saying "Most of us," he collectively involves everyone to make it seem as though everyone has wagged school before, so really, what's the issue? Next, he says, "In our house." Okay. This, I believe, really draws upon family values. By now including his home, he is saying that this is an issue that just goes beyond just kids wagging school or kids not being at school. It's a family value. "The fact that they don't go to school is something that they call mental health days." He puts a positive spin on the negatively connotated truancy, and because a lot of people are advocates for mindfulness, meditation, and looking after ourselves, this is something that may encourage readers to agree with the author. Okay, continuing on. "Seems to me there are good reasons why kids play truant." Play is a really interesting word choice. By using the word play, it definitely dumbs down the issue and makes it seem something super lighthearted. Because when kids play, of course, it's just fun. It's joyful. And so, he's making this issue of truancy, basically, a game. So again, it's like it's not a serious issue and it underplays the principal's point of view. If we skip ahead a little bit, he even says, "I can see from your nods." So here, again, it's like the collective response. He's already indicating, through his speech, that everyone pretty much agrees with him and so should you. Then there's rubbish. Rubbish has negative connotations. You get reminded of words like waste, garbage, and nonsense, which undermines the idea of independent and flexible learning, as though it's something that actually isn't really that helpful. He then continues to say, "Kids decide to find out about life firsthand." What he's saying here is that kids actually need to experience things themselves. Let's move into our final paragraph. He says now, that "School started out as places to educate kids and then became kind of a childcare for big kids." The imagery there... I would say imagery, you don't have to use imagery. You could say negative connotations. You could say metaphor. You could label it whatever you want. For me, I get this picture of a childcare with really old kids that are like teenagers running around in the cradles, kids in cots, playing with little games, and it's just nonsensical. In addition to this, by saying that school is like a childcare, he suggests that school isn't really a place that has children's best interests at heart; now they're part of the remand system. Remand is legal jargon. I actually didn't even know what this word meant, so I had to look it up. But if you use jargon, you're using words from a certain field that most people won't be familiar with. So lawyers, obviously, will be really familiar with terms like being on being on bail, custody, defense, prosecution. Words like that, that say, for me, as an everyday person who might only know a little bit about the law, because I've watched quite a few legal dramas on TV, that's when it becomes jargon; when it's vocabulary that's beyond just the everyday person. So, here you could say that it's legal jargon and that he is now creating the picture of a school, not as a place for education, but a place where people are in custody. So, they're in custody of the school, which sounds terrible, doesn't it? He goes on to keep using inclusive language. So, that is some repetition that is used throughout his piece. To sum up, he says, "You hear all these things about drop-in centers, buddies, big sister programs, peer support, and other schemes. Why can't we try some of these than hounding students endlessly?" Rhetorical question. It's interesting that he has now offered alternative solutions. This is something that may encourage other people to agree with him because he's not just slamming down the principal's suggestion, but he's offering his own solution to the problem. Which implies that he has carefully thought this through, and he has thought about other ways they can improve on absenteeism. Moreover, you could even say that maybe the principal hasn't been doing her job because if she had been trying drop-in centers, buddies, big sister program, maybe she wouldn't be at this point where she's trying to enforce the truancy policy. That's just where I'm going to leave it today. I didn't want this video to stretch out too long for you guys, so I didn't go into as much detail as I could have. But that's to say that there are plenty more language techniques for you guys to pick up. It's your job now to have a read of it again and see if you guys can find anything else. I'm going to respond to every single one of you who has analyzed something and left it in the comment section below. I also wanted you guys to know that I have an online course called How to Achieve A+ in Language Analysis. If you're somebody who struggles with language analysis and you've found this video helpful, or you've liked my teaching style, then I encourage you to check it out. I've just updated some of the videos for 2018 so that it's up to date, and I share with you all the secrets that I discovered when I achieved A+ in my own language analysis SACs and in the exam when I was in year 12. I'll put it down in the description box just down below. And next week, we're going into part two of this article, where we're going to analyze Rosemary Collins' letter, so I'll see you guys then. Bye!
[Video 2 Transcription]
Hey guys, welcome to part two of the article that we'll be analyzing today on the topic of truancy. If you haven't watched my previous video where I analyze the first article in this language analysis, then I'll just put it in the card up above. But if you have, then you're ready to join me on this next part. Last week, we looked into Tom Frost's speech, whereas this week we're going to be looking at Rosemary Collins. I will be looking down here, so don't mind me, and I'll be annotating live for you guys as we do this. So just to reinforce on what I said last week, I can't possibly go through every single language technique here with you, especially because I don't want this video to be too long. So I'll just be choosing the ones that stand out to me, and I'll be sharing with you the language technique that it's called or how I would call it, and why I think the author might use that in an attempt to persuade the audience. So let's begin here with Rosemary Collins. So Rosemary herself is... I thought I can expand it. That's cool. All right. So Rosemary herself is a parent. We know that because of this down here. So she automatically uses her credentials from the get-go. So as somebody who uses their credentials, we may be more inclined as the audience to agree with what she's saying because, one, she's a parent, so she has a child at the school, and so therefore has their best interests at heart. Now, unlike the first article, what we can see here is an image. It's a key and on it says, "Key Educational Consultants," and it has the address. I think this image is really interesting because keys are usually indicative of safety, of the answer, or something that is trustworthy. So it definitely shines a positive light on Rosemary Collins, who is some sort of Key Educational Consultant. So not only is she a parent, but she seems to hold quite a high position when it comes to something involving education. She is a consultant herself, so maybe that means that she shares her advice with other people and people actually pay her for this, so therefore maybe we're more inclined to support her point of view. Additionally, we could also identify a pun here. Further credibility. The final thing I would say here is that there as a pun. So with key, it's not only the physical key, but it's the key as though it's the answer. So as you can see just from the one image, we've been able to find at least three different language techniques. So don't be afraid to go into this much details, teachers actually love this. So we've already established that she's writing as a parent and we've talked about that. Now she goes on to talk about how she's a consultant, so I feel like we've touched on that, so I won't go into that again. But then she goes on to talk about how it is a complex issue and that it will not be solved by a punitive model of discipline, one which is both ineffective and... Woops my camera turned off. Sorry, lost the battery. So let's make this super quick. By saying punitive model of discipline, punitive itself means punishment, so here essentially she's saying that it's a form of punishment, which actually reminds me of Frost's comment earlier, that students would be chained to their desks. So you call that negative connotations, if you would like to. One of my favorite ones. One of my favorite language techniques to use. Okay, the word alienating is interesting as well. School should be a place that's welcoming, it should be inclusive, comforting, but not alienating, going against everything that school should represent. So the portrayal of this discipline model is a negative one. So if we jump ahead into the next body paragraph, I'm just going to group a few things together. She uses research and statistics, particularly in Victoria as well. So we know from early on that she is a researcher, so that's credible within itself, because she is someone who's experienced in the field and someone who has done her research and she's knowledgeable. She uses statistics, and statistics itself is seemingly factual, it's something that we can't refute and, therefore, we may be more inclined to agree with her based on those facts. Moreover, she includes the fact that they're in Victoria, so this means that it's relevant and applicable to us as readers because pretty much all the students who'll be doing this article will be from Victoria. Because it affects us directly, we might be more inclined to therefore agree with what she's saying. She also mentioned that students who do not attend school regularly are disengaged socially and educationally. So what this does is it absolves students of the blame, as though it's not their fault. There is a reason why they don't show up at school. And so the concern and the focus should really be on that, rather than just punishing them even more and therefore alienating them even further. This might connect with parents who especially don't want their children to be unfairly blamed. In her last sentence, she says that students absent from school due to an impediment are equally deserving of attention according to their needs. So again, this is reinforcing the fact that it's not the student's fault, but we need to work harder at lifting them up, so that they do receive equal attention. And it's implied that this hasn't been happening. She says our school. In our last video, we talked about inclusive language and how that encourages people to agree. She talks now about a holistic approach to absenteeism. So like Frost, she offers her own solution to the matter, rather than just slamming down the principle's policy. Now we're looking at something that is about the entire community. So if we go ahead with a holistic approach, it's as though everyone wins and as readers, we might be more inclined to agree with this because we always want the best for everyone's interests. She elaborates by talking about alternative curriculum options, positive community service experiences. So by offering her own solution, she now is encouraging readers to agree with what she's saying. And she ties it in with four other students going to show that it's not just a one-size-fits-all. Every student is different and so, therefore, the way that we go about helping them should be different as well. Oh my gosh. I'm so sorry. I just realized that I forgot to annotate the articles. I'll do that in a second and attach the PDF to this annotated version for you in the comment section below. The last thing I would want to talk about is how she mentions, "I would be happy to be part of a working group." So she's not just talking, but she's actually going to walk the talk. Therefore, we should trust her judgment because even she is a willing participant of her own solutions. So if that's the case, then we're more inclined to agree with her. Lastly, she concludes with her credentials. So of course that ends up on that high note to ensure that we do trust for her and to show that she is somebody who is deserving of our trust. So that ends off my analysis of this particular article. If you wanted more information or you like the way that I teach language analysis, then you might be interested in my online course, How to achieve A+ plus in Language Analysis. It's had over 300 students participate and an overall rating of 4.5 stars, so I'm really happy to say that I believe this course has been doing really well at helping those who struggle in language analysis. So if you're somebody who struggles from the basics of not knowing how to identify a language technique to somebody who is unsure of how to explain how it persuades or somebody else who struggles with analyzing the argument and seeing how the argument comes together and develops, then I would strongly encourage you to go ahead and check it out. Otherwise, there are plenty of language techniques that I haven't covered just yet. And I'm sure that you guys have interpreted some of the language techniques I've found here differently. I'd absolutely love to hear what you guys have to say. Leave it in the comment section below, and let's all work together to do well in language analysis over this next term. Can't wait to see you guys next week. Bye!
[Video 3 Transcription]
Hey guys. So what am I talking about? So recently, I released a new segment where I talk about analyzing argument and I analyzed an actual article with you. I haven't done it before, but from what I can see, you guys are actually really enjoying it. I want to remind you guys that I am doing a analyzing argument livestream next Friday, the 27th after school at 5:00 PM. So if you have any questions for me I encourage you to start asking away. I'll put the link to the livestream below for you guys so you can hit that link and then go and set up a reminder for yourself. There's also a chat section there for you to actually start answering your questions. So do that because you know, I need questions to start off with, to answer. If you get in early, then I'll probably start off with yours. So heck yeah, let's answer this. Asa has asked me, "Hey, Lisa. This video was super helpful, but I was wondering if next time you could include a section where you translate annotations and put it into a paragraph. I know in order to get a high mark you shouldn't be focusing too much on the techniques, but rather in a more holistic way. It'd be pretty cool to see which ones out of the bunch you annotate you choose to include in your analysis. Thank you." I eventually wanted to get up to this point and talk more about structuring an essay and how to organize it in a body paragraph. But I was trying to figure out what to do for this video. Then I thought, "You know what, why not just do it now?" Obviously, with analyzing argument or language analysis, however you want to call it, it's a big section in the exam and there's a lot to cover. So I'm not going to go into too much detail about how I actually structure the essay for language analysis, because I think that is most suited to an entire video in itself. But I thought I would at least just create one paragraph for you guys just to give you a little bit of an idea of how I would go about it so you can walk away from this video with a little bit of extra knowledge to help you with your language analysis. So basically, in the paragraph that I've created, you'll see that I don't use every single language technique that I have found, and that's the whole point. You want to be at that skillset where you can find so many language techniques, but you're so good that you know that you can't analyze absolutely everything, so you go and choose the gems out of the lot. So choose the ones that you think will help you set yourself apart from other students. For example, I always try to encourage my students not to necessarily always talk about stats or rhetorical questions or inclusive language, because those ones are super obvious. They're the ones that everyone can find. So of course, you don't just strategize your essay and choose techniques that you think no one else is going to write about. Because, what if that rhetorical question is actually a really strong one where you could elaborate and say something really insightful about it, right? So it's all a balancing game. Let's just get into the paragraph and give you guys a look. What I do is I base paragraph according to ideas. Now, every single author who creates an article has a main contention, but what we're after now are the smaller ideas that the author makes in order to support that overall contention. One idea that I have chosen to talk about is the idea of what school has become, or the current school culture. In my paragraph, I have included a few language techniques that I believe fit into this overall idea. So Frost highlights the current and unpleasant school culture in an effort to rile support from other parents. You can see here that this is the idea that I'm focused on. His use of the metaphor, chained to their desk all day, suggests how children are being imprisoned by their schooling. Especially since it's seven days a week. This may deter parents from supporting the principal's absenteeism policy, as they feel as though their children are spending more than enough time at school. You can see here that I've included one language technique, and it's the metaphor. The main reason why I've included this metaphor is because the idea that children are chained to their desk all day really reflects the school culture and attitude of Frost's child school. Next I say, Frost compounds this idea of trapped children through highlighting that school is now a childcare for big kids, rather than a place to educate kids. The childcare works to portray the school, and by extension the principal, as incompetent at their job of raising an independent next generation. As a result, disgruntled parents may resist the idea of a truancy policy as it becomes apparent that more times at school is unlikely to equal better outcomes for the child. I've inputted a second language technique here, and I've really focused on the idea itself though. I'm emphasizing the fact that this school, as it is right now, is just not a good place to be. You can see that I'm being consistent with this idea, because I start off the sentence with, "Frost compounds this idea," showing the link with my own sentences. Then I move on. Moreover, Frost's declaration that school is now a remand system may further encourage parents to support his case, as it is implied that children are being held custody by the school. His passion may strike a chord with other parents who feel alienated by the seemingly impenetrable school culture, with which they find it difficult to contribute or influence. So I finished off this paragraph with a third and final language technique. As you can see here, what I am focused on more as a writer of this essay is the idea of school culture. With that, I try to find language techniques that work with it. I don't do it the other way around, where I base it off a language technique and try to cram, I don't know, just ideas into a language technique or try to make it work that way, because it's going to be a lot tougher for you. Focus on the ideas and see which techniques fit into it. Now, I found more techniques I think than the three, that could have fit into this body paragraph, but I felt like these three pointers were probably the strongest ones and the ones where I felt like I could really show off my analytical skills. So I talked about a metaphor. I talked about how the place is a childcare. The betrayal of the school, lack of childcare and the idea of trapped children or imprisoned children, I worked off this idea. Then I worked off this idea even further by talking about a remand system, which is legal jargon for custody. It's like these children are just being condemned to this school, which is something that no parents would want. And so, I really emphasized that. So yeah, that's pretty much it. I hope that answers your question, Asa. I only used three language techniques, but it's not about the quantity. It is about the quality of the work that you're portraying. Sorry, I keep looking down because I've written my stuff here for you guys, but you'll notice that these language techniques don't come one after another in the article, they're kind of all over the place. This is really important to enable you to be able to go and find different techniques from different areas of the article, rather than just confining yourself to, "Oh, this author has written this one paragraph. Let me try to find all these techniques in this one paragraph and transport that into one paragraph in my essay." You know? To sum up, main messages are, focus your paragraphs on an idea. It's not about quantity, it's about quality of your language techniques. Try to find the ones that are going to show off your skill. And fourth, you don't need to find language techniques in a chronological order. You can pick them out wherever you please. That's it. If you find this interesting or if you're not being taught this at school or you feel like the advice that I'm giving you is actually really helpful, then I'd encourage you to go and check out my study guide that I created with two other girls who achieved a study school of 50. So we have an entire section there about analyzing argument, from analyzing itself, language techniques, essay structure, writing up the essay, then showing you high essay responses with annotations to ensure that you know what you're doing. So I've got you covered, all right? Don't stress. So I will see you guys next week for the livestream. It will be on Friday the 27th at 5:00 PM. So as usual, I'm your Friday girl. I'm always here on Fridays and you guys can ask me any of your questions related to analyzing argument then. Speak to you guys then. Bye!
If you'd like a comprehensive explanation of everything you need to know to ace your SAC or exam, check out our How To Write A Killer Language Analysis ebook.
Whether Language Analysis (or Analysing Argument) is your favourite section of the English course or you just wish you could read an article without analysing the effect of a generalisation, here are some quick and simply tips to ensure you can maximise your marks in Section C! For a detailed guide on Language Analysis including how to prepare for your SAC and exam, check out our Ultimate Guide to VCE Language Analysis .
Improve your metalanguage
What is Metalanguage?
Words that describe language!
For example:
The words  infer
The words  insinuate
The words  suggest
Create a word bank full of different words you can interchange throughout your analysis to eliminate any repetition!
If you'd like to see a list of sentence starters to help you broaden your vocabulary for Analysing Argument, check out this blog .
Do not reiterate what the writer is saying
Remember you are analysing the language the writer uses, not arguing the contention of the writer!
Therefore avoid words such as: states, highlights, uses, utilises, shows etc.
What not to do:  The writer states that creating a community garden will make people "healthier and happier"
What to do:  The words "healthier and happier" suggest that creating a community garden will improve the lifestyles of citizens.
Analyse the language not the technique
By now we are probably aware that puns are "often humorous" and "gain the reader's attention". However instead of using these generalised textbook effects, analyse the words WITHIN the pun and see how these words may affect readers.
What not to do:  The pun "A new cycle" in the headline is humorous and therefore captures the attention of the reader.
What to do:  The pun "A new cycle" draws a direct link between cycling and advancement in society urging readers to view cycling in a positive light.
Always ask yourself: why?
Why is the writer using particular language? Why may the reader react with concern?
Make sure the answers to these questions are in your analysis!
What not to do:  Consequently readers may feel concerned.
What to do:  Readers may feel concerned due to the increase in fast food consumption.
If you'd like to see exactly how to achieve this within your essays, check out our How To Write A Killer Language Analysis ebook for a step-by-step explanation of how to clearly and effectively answer 'why' and nail Analysing Argument!
Don't forget the visual
As silly as it may sound, it is quite easy to forget to analyse the visual when you're under pressure. The visual can either complement the article or oppose the views of the writer.
Mention what the visual:
And how readers may react to the visual ‍
Keep your introduction and conclusions as brief as possible
Most of your marks will come from your analysis so there is no need to spend copious amounts of time perfecting your introductions and conclusions. Keep them short and concise!
Pick and choose what to analyse
It is simply impossible to analyse every single technique the writer uses in their article. Therefore pick the words/phrases that you find most persuasive. You will not be marked down for what you do not analyse!
Often, with Language Analysis (also known as Argument Analysis or Analysing Argument), it can be hard to find unique things to analyse and set yourself apart from your competitors. Techniques like rhetorical questions, inclusive language and the appeal to family values are regurgitated by thousands of students every year come exam season. As you'd imagine, examiners get tired of hearing the same ol' thing essay after essay. 
So, I challenge you to surprise them! And today's video will help you do just that. 
The TEE rule is a very popular technique that we describe in our top-rated eBook, How To Write A Killer Language Analysis . And for a good reason, too! It guides your analysis to ensure that you're talking about techniques, how they affect readers and using evidence to back yourself up. If you've never heard of the TEE rule, no worries at all! Check out our HTWAKLA eBook for an in-depth look into how the technique can help you get to that A+ level.
Today's video is all about analysing the structure of Language Analysis articles so you can WOW examiners and score in that upper level. 
Now, what does this exactly mean and, more importantly, look like?
When it comes to pieces of writing, when we talk about structure, we're talking about how the information is organised. 
What does the writer talk about first? What do they talk about last? How long are the paragraphs? How many paragraphs are there? While these questions might seem a little pointless to some, they can actually inspire some pretty unique and spot-on analysis in VCE Language Analysis.
OK Lisa, I get it, but how can I do this in my essays? Great question. 
Let's have a look at some examples of this, courtesy of one of LSG's amazing tutors, Andrea. She's written up an incredible blog all about these advanced techniques, and it includes much more than what we have time to talk about today. So, as always, I'll leave the link to her blog in the description and in the card up above – I highly recommend that after watching this video, you head on over and check it out. ‍
Analysing recurring themes and ideas in VCE Language Analysis
Analysing recurring ideas and themes throughout a piece is a fantastic way to show the examiner that you've understood the piece as a whole and that you can step back and notice similarities between smaller sections. 
Let's take a closer look at Section C of the 2014 VCAA English exam . The author emphasises the theme of Kolumbus-21 and its significance on space travel , which is an example of a recurring idea of theme.
Paragraph 1: 'Space exploration has been on my mind this week after visiting an exhibition presented by an international group known as Kolombus-21.' 
Paragraph 9: 'Kolombus-21 talks a lot about international cooperation. This hasn't always been a feature of space exploration, but now that we have an international space station supported by 15 nations, the era of collaboration seems to be well established.'
Paragraph 11: 'Perhaps with big dreamers like Kolumbus-21 behind it, it might even turn out that way.'
We can use an array of vocabulary to describe exactly how ideas and themes recur throughout a piece. For example, if something is mentioned repeatedly throughout a piece, we could call it a c yclical, recurring or circular idea. If an idea is built chronologically , piece by piece, we could call it hierarchical, chronological, sequential or even linear .  
In this example, notice how from the beginning to the end of the piece, the author mentions the connection between Kolombus-21 , space exploration and international cooperatio n several times. Let's see what we get...
By returning to the original theme of Kolumbus-21 as a key driver of support for space travel, which indicates the cyclical structure of her opinion piece, Yergon links space travel with international cooperation.
It's also a good idea to reiterate the overall structure of the piece in the conclusion, as it allows you to link the structure with the author's contention.
Analysing the ordering of the contention, arguments and rebuttals in VCE Language Analysis
Certain elements of the article can have a different effect on the reader depending on where the author places them. When we're talking about desired effects on readers, we want to assume that the writer has done everything a certain way for a reason , so when the rebuttal is placed first, for example, we can look into this further for possible explanations.
When the rebuttal is placed first , it can set up the audience to more readily accept the writer's following opinions, as opposing viewpoints have already been criticised early o n.
You can see this in the 2013 VCAA exam, where the author argues against opposing views early on in their article. In it, the author references the opposition directly as they say 'some people who objected to the proposed garden seem to think that the idea comes from a radical group of environmentalists', and rebut this point by proposing that 'there's nothing extreme about us'.
Or, if the rebuttal is placed towards the end of the article , it could serve to cement that the writer's viewpoint is correct by explaining why opposing viewpoints are wrong . Also, it can give a sense of finality to the piece – assuring the audience that all bases have been covered by the writer.
 What if there's no rebuttal ? Well, this could imply that the author's opinion, and theirs alone, is correct and to be supported.
Let's briefly discuss the background of the article before we dive into the analysis…
So, the background information tells us that "Biodiversity is the term used to describe life on Earth — the variety of living things, the places they inhibit and the interactions between them."
The article at hand is a transcript of a speech given by Professor Chris Lee at the International Biodiversity Conference 2010.
The purpose of this conference is to review the progress made towards achieving the target and to look beyond 2010.
Now, let's analyse the opening of the speech. Take a second to read through Lee's speech opener...
Firstly, we can analyse the way in which Lee addresses his audience. Rather than using a phrase like "Hi everyone" or a similar greeting, he actually refers to his audience as his "fellow delegates" which allows him to speak in a particularly candid and honest manner. He wants to be transparent about the reality of the situation with his peers, rather than trying to impress an audience or something similar.
Overall, this anecdote appeals to the emotions of the audience and plays on an apparent devotion/commitment presumably made to the environment by the delegates of a Biodiversity conference. Lee uniquely seeks to persuade his audience by using the information he knows about them – their past commitments.
More specifically, we can dive into the pejorative mood of the adjectives he uses to describe the second scene, which is one of destruction, especially compare to the images he presents first. The "lush jungle" with a variety of "interesting flora and fauna" on the banks of a "clear river" appears particularly idyllic in juxtaposition with the images of the "scorched earth", "gooey mudslide", "sepia tinge" and "barren sticks hopelessly groping for life."
In the last sentence, the repetition of the word "gone" reminds Lee's "fellow delegates" of what will be lost if action on biodiversity is not taken.
Now, we know that in any given Language Analysis article, there are so many things to analyse, which I've demonstrated with all of the things we managed to focus on in that single paragraph.
Often, students will be able to identify lots of techniques and as such, lots of elements to analyse, but they struggle to choose between these techniques when it comes to writing their responses.
I'd highly recommend that you download a free sample of my eBook, How To Write A Killer Language Analysis which talks about techniques you can use to pick what to write about in your essays. We won't have enough time to talk about those techniques today, so we've written them down for you in the eBook.
Now that we've looked at how Lee has started his speech, let's skip forward to a later section of the article. Take a second to read through the section.
One of the first things that may jump out at you is this repetition of inclusive language; "we are", "we have". However, this is way too obvious! For an upper level response, we want to steer clear of the cliche techniques and analyse ones that have more value and show off our own perspective of the article.
Utilising the statements, "everyone in the lecture theatre knows this" and "clearly, it is our lack of unity", Lee includes the audience and holds all of the delegates accountable through declaring the reasons for failure as simple matters of fact.
Here, Lee trivializes the actions of the organisation in creating "glossy brochures" with "wonderful words" as marketing tools to create the impression that meaningful action is being taken. Lee exposes such actions as deceitful and calls for "real action", seeking to persuade his audience into putting their effort into actual gains in the biodiversity fight.
Want to know more? I'd highly recommend checking out LSG's FREE Ultimate Guide to VCE Language Analysis for more great tips, resources and advice.
And that's it! I hope this has been helpful in showing how to analyse a speech as a Language Analysis prompt.
Be sure to check out the free sample of my eBook below for more!
Writing an Analysing Argument (or Language Analysis) essay can be difficult, and sometimes selecting language that won't sound repetitive is the tricky part. If you're looking for ways to overcome that hurdle and make your writing sound more formal, then this is the blog for you. 
In these tables are simple sentence starters you can use to formalise and clarify your ideas in a non-repetitive way. This blog takes into account the most important elements of a Language Analysis, such as analysing visuals and connecting a technique back to the author's intention (that is, what they want the audience to think/feel/do). 
Within these tables, I've included a sentence example for each phrase. The examples are in response to a fictional article by Samantha Pearson, What's wrong with using online lingo in everyday life?. The article is about Gen Z's use of online lingo and argues that the concern surrounding its potential implications is unfounded. If you'd like to see the entire original article and an A+ essay written in response (along with a number of other sample articles and high-scoring essays), you'll find all of this and more in How To Write A Killer Language Analysis .
If you'd like to see a detailed guide on Language Analysis, including what you're expected to cover, how to prepare for your SAC and Exam and more, check out our Ultimate Guide to VCE Language Analysis .
We all love hacks. Life hacks, game hacks, Netflix hacks (wait, what) ? They're all fabulous. Even better is when we can use English study hacks - because who doesn't want to make English just that much simpler?
Watched the video above already? Awesome! Keep reading for extra life hacks:
Extra hack #11 - don't just write essays..
There is a massive difference between writing an essay for the sake of writing an essay, as opposed to actively learning when applying your skills. If you feel yourself slipping into the dreaded 'reusing the same evidence for every essay', or you've somehow ended up doing 5 essay prompts based on the same character – STOP RIGHT THERE. Be proactive. You have to keep switching things up. This means constantly trying new prompts that are more challenging than the last and always trying to find new evidence you can use. Yes, there will always be our go-to pieces of evidence we like to use, like our favourite quote or symbol, but change it up often so that you don't become complacent.
‍Extra hack #12 – Unique interpretations
The purpose of develop a unique interpretation of a text or film is so that you can demonstrate originality in your thinking and bring something new to the table that teachers have never come across before. After all, if you're marking 30 essays in a row, you'd get pretty bored reading the same arguments again and again, wouldn't you? Try to view the text from different lenses – feminist, Marxist, post-colonial perspective – and these will offer you new ways of interpreting the story.
Extra hack #13 – FOCUS
Some books can be very long (and no, we're not talking about don't need to go into detail with every single passage. Instead, have a selection of passages throughout the book that you know really well. It's much better having an in-depth understanding of fewer passages, but produce a sound essay than to have a superficial overview of the book and struggle to write much at all!
English is not easy, but it doesn't need to be hard either. Adopt only a few of these hacks and see your improvement in English – they really do work! Keep it up!
The scariest part of the EAL exam, while might not be the most daunting task, is probably getting your head wrapped around an unfamiliar language analysis task under time condition. Jargons and difficult terms might be used, and some articles tend to not be so straightforward making this task more challenging for EAL students. This blog post aims to alleviate this fear for all EAL students as much as possible and better your performance in the end-of-year exams. After reading this, I'd highly recommend our Ultimate Guide To Language Analysis as you study for your next SAC or exam.
Reading Comprehension
To understand and analyse an article well, you will need to know the writer's contention well, identifying whether they are for or against an idea. Most language analysis articles are written on an issue, which is why it is important to spot what the issue is and the writer's stance. Most of the time, the writer's contention is found at the beginning of the article, in the title, though there are times it is found at the end of the article. Sometimes, skimming through an article might be sufficient for you to find its main point.
Spotting and understanding arguments, on the other hand, might be much more difficult as they can be found anywhere within the articles and the number of arguments contained varies from articles to articles.
The good news is, there is no right or wrong answer in English so there is no need to be too worried about whether what you are writing is 'precise' or not. In order to look for arguments and 'chunk the reading passage' in the most efficient way, you should be paying attention to the ways the writer tries to structure the article (e.g. paragraphs, headings and subheadings if there are any, etc). More than often arguments can be found at the beginning of paragraphs (writers might also use that good old T opic- E vidence- E xample- L inking structure in drafting their piece) and sometimes two consecutive paragraphs focus on one singular argument.
Also, arguments should be specific and support the writer's contention. For instance, if the contention is 'technology ameliorates Americans' standards of living', the arguments might be something along the lines of 'it is beneficial as it improves efficiency in workplace environment' or 'it allows people to communicate easily'. Trying to make an educated guess on what the arguments might look like will definitely help if you already know the contention of the article.
Language barriers might be an issue if the writer uses technical terms related to an unfamiliar area (e.g. an article about "pneumonoultramicroscopicsilicovolcanokoniosis", a lung disease caused by a certain type of dust, might pop up – highly unlikely but thank me later if it does come up). This is why dictionaries are there to help us and they are a must-have coming into EAL exams and SACs. You are allowed to bring bilingual dictionaries as well, so make sure you have a good set of dictionaries that you can bring into SACs and exams. Regardless of how fluent you are, there is still a possibility that they use one if not more than one unfamiliar term in your language analysis articles.
However, it is not always difficult to guess the meaning of the word without using the dictionary (time restraints!!) by looking at the sentence as a whole. The location of the words within a sentence might allow you to make a reasonable guess of what type of words it is or what it might mean. If it is the subject or object of the sentence, it is either a pronoun, a noun or a name. If the word is after a subject, it is likely to be a verb which describes an action! To familiarise yourself with sentence structure further, read my guide on The Keys To English Fluency and Proficiency .
Answering Reading Comprehension Questions
Section C, Question 1 requires students to write short answers, in note form or sentences, which altogether will make up of 50% of the marks in Section C. I am not sure about you but for a lot of students, getting good marks for Question 1 is much easier than getting good marks for Question 2, which requires you to write a full language analysis essay. This is why it is important that you are able to maximise your marks in this question because they are purported to be easier marks to get! Some of the questions will ask the students for factual information but more difficult questions will require to think about that is contained in the text and make an interpretation based on your understanding.
1. Question words
To know what sort of answer you are expected to give before looking for details from the article, you need to be familiar with question words.
WHO - A particular person or group of people impacted by an incident or involved in a situation
WHAT - This really depends. It might require you to give out information about something or to identify reasons for the writer's opinions (which is good it might make it easier for you to find the writer's arguments)
WHEN - The timeframe within which an issue or event occurred (date, day, etc)
WHERE - The location of an event
WHY - The reasons for something
HOW - How a problem can be resolved
2. Direction words
Unfortunately, not all questions in this section have "question words" and examiners usually give out questions that are broader using "direction words" or "task words", making this section more challenging for students. EAL is not the only subject that requires students to know their direction words well so it is definitely worthwhile learning these words to improve your performance. These are the most common direction words used in Section C (see below!). ‍
Giving information about something or to identify the writer's opinions
This requires you to give out information in your own words and elaborate
Students will be required to find what is asked from the article and write them down in the briefest form possible
Usually in note forms – to answer this you need to identify what is asked and briefly noting them down
Retelling something in a succinct and concise ways in your own words, it should only be enough to highlight key ideas
Finding evidence from the text to justify a statement or opinions
3. Marks allocation
Another super helpful tip is to pay extra attention to the marks allocation of the questions. It usually gives you a fairly accurate indication of how much you should write. The general rule of thumb would be that the number of marks tell students how many sentences or points they should be making.
Identify the reasons why the writer loves travelling (2 marks)
Students should be writing down 2 reasons why the writer loves travelling ‍
The editor strongly opposes the use of plastic bag. Support this statement (3 marks) ‍
In this case, it is probably best to find 3 pieces of evidence from the article that justify the statement stated to make sure you do not lose any marks by not writing enough.
4. Sample Questions And Response
My own response and annotation of Question 1 and Section C of the 2017 EAL exam is below. I really hope it would give you guys a better idea of what is expected from EAL students.
Time Management Tips
Look at the comprehension questions during reading time.
I usually used my reading time skimming through the article, looking at the questions and flip back and forth the booklet to look for answers for the questions at the back. The reason why this was the first thing I did was because they often contain clues of what the arguments might me. Questions such as "give three reasons why the editor thought technology is beneficial" will help you immediately identify some key ideas and arguments in the article.
Look for key features instead of analysing and finding techniques straight away
I also used the reading time to find the contention, determine what type of article it was and the source, etc. The following acronym might help you! I often tried identifying all of the features below as it also helped me plan my introduction within reading time.
C ontention
For a detailed guide on How to Write an A+ Language Analysis Introduction, check out our advice here .
Set out a detailed time management plan for your essay the night before the SAC or exams (or earlier if possible) ‍
Be strict with yourself, know your writing speed and know how long it takes you to write a paragraph.
Stick with one introduction's structure/ format ‍
If you are used to writing an introduction that, for instance, starts off by introducing the issue, title of the piece, author, and then the contention, tone, audience then stick with it, or memorise it if you do not have the best writing speed or just do not work well under time pressure.
Whether or not (issue) is an issue that garners much attention in recent media. In response to this, (author) writes a (form) titled "(title)" to express his disapprobation/endorsement of (issue) to (audience). By adopting a (tone word 1) and (tone word 2), (author) asserts/ articulates/ contends that (contention) . With the use of an accompanying visual, the writer enhances the notion that (contention) .
Not be way too thorough with annotation ‍
When it comes to performing well under time condition, perfectionism might hinder you from best maximising your marks! Everyone learns differently and has different approaches to this task but it is probably better if we do not spend way too much time annotating the article. While it is important to scan through the article and identify important persuasive techniques, sometimes it is more than sufficient to just circle or highlight the technique instead of colour-coding it, writing down what its effects on the audience, labelling techniques. Don't get me wrong, these aforementioned steps are important, but there is no point writing that information down twice because you will be repeating those steps as you write your essay anyway! I'd recommend trying out different annotation techniques and see what works for you, but for me minimalism served me well.
Create your own glossary of words ‍
Sometimes, it takes too much time just sitting down staring at the paper deciding what words you should be using. We've all been there, worrying if you have repeated "highlight" or "position" way too many time. Memorising a mini glossary might solve this issue and save us writing time. I have included a sample glossary for you to fill in, hopefully it helps you as much as it did me! It might be a good starting point for you.
Convincing the audience to… persuade, position, propel, compel, galvanise, etc
Highlight the idea that… underscore, enhance, fortify, bolster, etc
Evoke (an emotional response)... elicit, garners, etc
The writer uses … employs, utilises, etc
The writer criticises … critiques, lambastes, chastises, condemns, denounces, etc
‍ At the end of the day, regardless of how many tips you have learned from this blog, it would not be enough to significantly improve your marks unless you practice frequently. Knowing how long it takes you to write the introduction, or each paragraph will better enable you to finish the essay within the time set and allow you to spend a bit of spare time proofreading your essay. If you are aiming for A+'s, writing every week is probably the best piece of advice I can give because without enough practice, your performance under pressure cannot match up to your usual performance.
Tracks and Into The Wild are studied as part of VCE English's Comparative. For one of most popular posts on Comparative (also known as Reading and Comparing), check out our Ultimate Guide to VCE Comparative.
INTRODUCTIONS
Into the Wild (2007) is a non-linear survival film directed by Sean Penn, which is based on Jon Krauker's 1996 novel of the same name. It recollects the final few months of the life of Christopher McCandless as he departs from society in both an act of resistance as well as a means of self-discovery. A bright young college student in the 1990s, McCandless abandons his family and affluent lifestyle to embark on a frontier-style journey into the Alaskan wilderness. Troubled by a dysfunctional family and disenchanted with the materialistic excesses of 1980s America, McCandless seeks a radical engagement with nature, in the style of his literary heroes Henry David Thoreau and Jack London. After 113 days in the wilderness, he suffers from starvation and dies. The true story of McCandless' journey renders the film an important depiction of self-reliance, isolation, and the unparalleled power of nature.
Whilst the film is of a biographical nature, it is important to understand that it is heavily subject to the interpretations and opinions of Penn. The story is informed by McCandless' writings, and interviews with those who knew him, but is ultimately a work of artistic interpretation. Nonetheless, Penn's film offers strong commentary regarding the materialistic, consumerist nature of modern living, whilst also ultimately emphasising the more humanistic importance of family and love.
Tracks is Robyn Davidson's 1980 memoir detailing her perilous journey through 1700 miles of Australian outback and the remarkable character transformations that take place throughout. The events of the story begin in 1973, when a young Robyn Davidson arrives in Alice Springs with an outlandish plan to train wild camels to accompany her through the Australian desert. When, after two years of gruelling training, she receives a sponsorship from National Geographic, her journey can finally go ahead- on the condition that a photographer accompany her and document parts of the journey. This compromise weighs heavily on Robyn, as photographer Rick Smolan intrudes on her solitude and compromises everything the trip means to her. As Robyn delves deeper into the journey, each day brings new discoveries about the camels, the landscape, the people of Australia, and ultimately, her self. Tracks  emerges as a candid and compelling story of one woman's odyssey of discovery and transformation.
Whilst Tracks is mostly a personal account, it also presents a co-existent dichotomy between modernistic libertarianism and conventionalism, which serves as a reflection of the changing political views and ideological turbulence of the time, as Davidson notes 'you could choose not to participate in politics, but you could not avoid politics'. Thus, in many ways Davidson's journey can be seen as a firm statement that challenges the inherent sexism, racism, and 'status quo', whilst also simultaneously embracing the notion of freedom, independence, and escape from conventionalism and 'self-indulgent negativity'.
At LSG, we use the CONVERGENT and DIVERGENT strategy to help us easily find points of similarity and difference. This is particularly important when it comes to essay writing, because you want to know that you're coming up with unique comparative points (compared to the rest of the Victorian cohort!). I don't discuss this strategy in detail here, but if you're interested, check out my How To Write A Killer Comparative . I have used this strategy to create this themes table and throughout my character, views and values, and literary technique analysis.
CHARACTER ANALYSIS
Both Robyn Davidson and Christopher McCandless are products of the time period in which they live, and reject the concept of adhering to a predetermined notion of who they should be and how they should behave. Both embark on their journey because they reject the expectations of their class and gender.
AUTHORS VIEWS/VALUES
Women's rights in 1970s australia .
Tracks is set in the late 1970s, an era of intense social and political change in Australia. The second wave feminist movements of the 1960s and 70s were enormously influential in Australia, as women began to dismantle the sexist structures inherent in Australian society at this time. Davidson describes Alice Springs as hopelessly in the grips of a 'cult of misogyny'. She rejects the archetype of the passive, docile woman. She is passionately determined to shed her own sense of herself as traditionally "feminine," a quality she sees as arising from being trained from birth to be "door-mattish".
Davidson acknowledges her gender has played a central part in the media's fascination with her journey. The character of the 'camel lady' that emerges suggests the significance of her trip, as a woman travelling alone in the 1970s through intensely difficult terrain. Davidson describes the late sixties and early seventies as a time of radical social time, when "anything and everything seemed possible, and when the status quo of the developed world was under radical scrutiny by its youth". Thus Davidson's actions must be considered in the context of this time, at the peak of the second wave feminist movement.
There are many explicit examples of Robyn facing misogyny and embodying feminist principles. One such example is when an Alice Springs local suggests she's the "next town rape case". This statement reveals the position of a woman in this misogynistic society, wherein a single woman travelling alone through the bush was synonymous with danger and irresponsibility. Davidson rejects this ideology and refuses to succumb to the violent sexism she encounters, or compromise her journey.
Tracks  is not an explicitly feminist text, but it clearly echoes the philosophies of feminism. In the years since the trek, Robyn Davidson has become a feminist symbol of defiance, endurance and strength. Thus to consider Tracks  from a feminist perspective is important when studying this text, Davidson's criticisms of Australian misogyny inform our understanding of this historical context, and the significance of her actions.
Some example sentences:
Davidson exposes the realities of misogynistic Australian culture in the 1970s.
Davidson's journey emerges as a defiant example of women's strength and independence.
Davidson's friendship with Gladdy Posel suggests the injustices of women's financial dependence on abusive men and condemns the limited options for women, particularly for those in rural settings.
Tracks challenges the constraints of gender through a narrator that cannot be defined by stereotypical images of the domestic and passive female.
Indigenous Rights in Australia
The 1970s saw the first attempts to improve the lives and rights of indigenous Australians. In 1971 Indigenous people were counted in the census, and in 1976, the Aboriginal Land Rights Act was established. Davidson's time with Mr Eddie exposes her to the harsh reality of the living conditions of Indigenous Australian's throughout the 1970s, as well as inspiring a deep appreciation for the culture and connection with the land. Davidson is frustrated with the mistreatment of Indigenous people in Australia, and feels ambivalent about her status as a white, privileged, outsider in their community. Davidson confronts the racist and discriminatory stereotypes and attitudes towards Indigenous Australians, and experiences first hand the realities of the issues these people face. Davidson encounters intense generosity and friendship in the Indigenous community that she admires and presents as a stark contrast to the intolerant attitudes of white Australians in Alice Springs.
"The blacks were unequivocally the enemy – dirty, lazy, dangerous"
"Aborigines. Warm, friendly, laughing, excited, tired Pitjantjara Aborigines..." (p. 155)
"Ceremonies are the visible link between Aboriginal people and their land. Once dispossessed of this 
land, ceremonial life deteriorates, people lose their strength, meaning and identity." (p. 167) 

Davidson renegotiates her identity and relationship with the land after learning from the Indigenous Australians.
Davidson condemns the racist attitudes of white Australians towards the aboriginal people.
Davidson embodies the changing attitudes of young Australians towards aboriginal Australians, endorsing a respectful relationship with the traditional land owners.
INTO THE WILD
Social criticism of materialistic excess.
While Into the Wild is set in the 1990s, McCandless' formative years were the 1980s – a decade characterised by the consumerism, extravagance, and materialism of President Reagan's America. The reverberating effects of this time period inform McCandless' general outlook and disdain for American society. Whilst this contempt for consumerism is one motivation for McCandless' actions, he is equally troubled by the family violence and dysfunction he experienced as a young man. This traumatic past informs his extreme actions and outlook.
Example sentences:
Penn exposes the effects of materialistic society on young impressionable people.
Penn explores the consequences of experiencing childhood trauma, and how this manifests in adult actions.
Penn condemns the expectations of 21 st century nuclear families.
Penn endorses the liberating power of familial love and relationships.
Depiction of the unparalleled power of nature and man's inability to contend with it
Inspired by Thoreau and London, Chris seeks enlightenment in the wild. Despite a philosophical understanding of the power of nature, Chris believes he can survive the untamed wilderness of Alaska. Although nature is the locus for self-realisation and growth for Chris, it is also what destroys him. As the viewer watches him slowly deteriorate, we come to fully comprehend the force of nature – suggesting man's inability to control it.
Penn's depiction of McCandless' deterioration suggests human's inability to control nature.
Penn endorses the liberating power of literature, but cautions the idealism contained within romantic depictions of nature.
LITERARY TECHNIQUES
Narrative voice.
An important aspect of Into the Wild to consider is that McCandless' story, while true, is told through Sean Penn's directorial lens, which is in turn based on Jon Krakeur's book. The story is informed by McCandless' writings, and interviews with those who knew him, but is ultimately a work of artistic interpretation. Consider how this affect's a viewer's perception of Chris, does this raise questions around representation and identity? This is in direct contrast to Tracks , which is a first person, linear past tense, autobiographical account of the writer's experience. Where Robyn is completely in control of her narrative, McCandless' is subject to the artistic interpretation of others.
Anthropomorphism
Anthropomorphism is defined as the attribution of human characteristics or behaviour to a god, animal, or object. Robyn repeatedly personifies the animals she encounters. The camels in particular take on their own human personalities in her life. This technique, called anthropomorphism, can be used to complement a discussion of the theme of isolation. Robyn attributes distinct characteristics to each camel, suggesting her need for companionship and the powerful absence of human connection in prolonged periods of isolation.
Davidson's depiction of her dependence on animals reveals deeper meanings about her inability to depend on, and communicate with, humans in the same way. Robyn's reliance on her dog, Dookie, becomes more intense as the journey continues. Upon Dookie's death, both the reader and Robyn experience the dog's death as a powerful blow.
"I am quite sure Diggity was more than a dog, or rather other than dog. (p. 207)"
"But I said goodbye to a creature I had loved unconditionally, without question. ... I walked out into the morning and felt nothing. I was numb, empty. All I knew was I mustn"t stop walking. (p. 223)
"
"Diggity had become a cherished friend rather than simply a pet. (p. 227)"
Kate: "remembered humans and hated them"
Zeleika: "had a lovely gentle nature" "the street-smart, crafty, unfazable, self-possessed leader"
Dookie: "nominally king, but if anything untoward happened he was the first to hide behind Zeleika's skirts"
Goliath: "cheeky, pushy, self-centred, demanding, petulant, arrogant, spoilt and delightful"
SAMPLE PARAGRAPHS
Prompt: Discuss the ways in which the environment assists the protagonists in their journey for self-discovery.
Introduction: In forging connections with the environment and people around us, humans end up inadvertently discovering themselves. It is this notion that resonates throughout both Robyn Davidson's 1970 memoir, Tracks , and Sean Penn's 2007 film, Into the Wild , where the relationships that the protagonists form throughout their journeys leads to intense self- discovery and growth. Both Davidson and McCandless seek knowledge and guidance through both the individuals they meet and, specifically to McCandless, the books he reads, citing it as a means of grappling with the fundamental stages of self-discovery. Whilst Davidson and McCandless experience different relationships with their immediate family, it is ultimately the concept of family that underpins their motivations and inspires them to pursue their journeys – both physical and psychological. Further, the respective temporal environments in which both protagonists are immersed in emerge as a distinct theme that facilitates each stage of self- discovery in the climatic lead up to the ultimate self-realisation.
Body Paragraph 1: Both Into the Wild  and Tracks endorse the guiding power of influential figures on both protagonists, as a catalyst for their growth. Davidson commences her self-described 'lunatic' journey with little knowledge of the wild to substantiate her mammoth ambition. That her drive outweighs her preparation manifests in the early moments of the text, wherein Davidson endures a grueling internship with the impulsive 'maniac' Kurt Posel. This man appears the epitome of the 'biased, bigoted, boring and above all, brutal' man she describes as the stereotypical 'Aussie male'. Kurt is abusive to both Davidson and his wife, but his eccentric and impulsive ways expose her to the harsh realities of bush living. Ultimately, Kurt's guidance allows Davidson to gain the fundamental skills she needs to train camels, whose dispositions reflect the erratic nature of Kurt himself. In direct contrast to this tense, exploitative relationship, is Davidson's nuanced and spiritually rewarding relationship with Mr. Eddie, an aboriginal elder whom she describes as a "sheer pleasure to be with".  Despite an ostensible language barrier, Eddie's instruction of the Indigenous Arts and Culture leave an impressionable impact on Davidson's character and personality. By accepting Eddie's guidance at a pivotal point in her journey, Davidson's ambivalent sense of self, the overwhelming feeling of being an imposter, is diminished. Davidson becomes more grounded and connected to her environment; the knowledge that she derives from key characters contributes to a distinct conformational change in her personality and thus critically assists her in developing a strong sense of one self.  A similar theme resonates in Into the Wild , where Chris McCandless heavily relies upon the guidance of various prominent figures he meets throughout his journey as well as 'the characters of the books he loved from writers like Tolstoy, Jack London and Thoreau' whose words he could and often would 'summon….to suit any occasion'. The fact that McCandless readily referred to the words of the likes of Tolstoy, London, and Thoreau amidst times of mental angst and challenge, is a significant reflection of not only the quintessential teacher and student relationship he shares with them, but also the level of impact they have had in shaping in the ideological processes that define Chris's values and sense of oneself. This very idea is furthered by Sean Penn when he depicts Christopher McCandless quoting soviet Russian poet, Boris Pasternak, suggesting that humans 'ought to call each thing by it's right name', following which he acts impulsively and with great haste, engineered with rapid and distorted camera movements. In doing so, Penn illustrates the importance that Chris places upon the words of such idealists to the stage where he acts upon their advice without giving them proper consideration within his literal, temporal context. The protagonists of both Into the Wild and Tracks , both rely upon the knowledge and guidance of individuals, be they physical or via literature, as a means of grappling with their fundamental understanding of the human spirit and in doing so their intricate understanding of themselves.
Body Paragraph 2: Both texts demonstrate a degree of discontentment and resent towards the institutionalized, '20th century convention' of family. Davidson describes the notion of family as "invisible ropes and chains" of guilt, she comments that families lack for the most part, a true sense of love. This sentiment is starkly contrasted with Davidson's intense engagement with the wild, which she describes in the language of love and connection. "I love you. i love you sky, bird, wind, desert, desert, desert' proclaims Davidson, as she describes having "no more loved ones to care about" and "no more ties" to bind her to material existence. Davidson laments the distortion of her journey for public consumption, stating "so far people had said that i wanted to commit suicide, that i wanted to do penance for my mother's death…" this comment is one of the only references to her mother's suicide, which can be interpreted as a catalyst for her ambivalence about the notion of family. This experience evidently informs Davidsons's somewhat impenetrable exterior and suggests a deeper complexity to her resistance of 20th century societal expectations. Similarly, Christopher McCandless articulates a powerful contempt for family. McCandless feels impeded in his personal motivations by the familial concepts of 'graduating college' and 'getting a job' which he describes as "20th century inventions" inextricably linked with "this world of material excess". McCandless expands on this point, commenting that his pursuit for self-discovery has ultimately resulted in 'the killing of the false being within', the 'false being' that was bound to the societal expectations and the material conventions of the time. Chris' departure into the wild is as much of an act of punishment for his family, as it is about Chris discovering true freedom and metaphysical spirituality. It is this idea of 'telling the world' of his family's misdeeds that continually motivates Chris to continue on with his journey, which is depicted by Penn through the countless solo enactments and impersonation of both Chris' mother and father, often depicting a negative experience which has quite evidently scarred his 'crystal like' mind. Family is thus, a primary motivation for both key characters within Tracks and Into the Wild to firstly partake on their journey, but more significantly to discover an uncorrupted, unbiased 'true' version of them that had been lost amidst 'this world of material excess'.
Conclusion: Both Tracks and Into the Wild explore the inextricable link between ones environment and their personal growth. Nature is emphasised as a world removed from the materialistic excess of modern urban life, in which one can engage with an alternative, radical set of values. Both Davidson and McCandless escape from the confinements of their lives and experience profound transformations over the course of their journeys. Thus, both Davidson and Penn comment on the omniscient, multifaceted nature of the environment around a person being instrumental in moulding each stage of the journey of self-discovery and transformation.
*A big shout out to Suraj Hari, 2017 graduate and currently studying Medicine in Tasmania, who is a contributing author of this blog post.
Updated 24/12/2020
Ransom is usually studied in the Australian curriculum under Area of Study 1 - Text Response. For a detailed guide on Text Response, check out our Ultimate Guide to VCE Text Response .
Plot, Analysis, Important Passages and Quotes
1. Characters
Priam is an elderly king of Troy. As a child, his sister Hesione saved him from slavery, and had his named changed from Podarces to Priam, the name meaning 'the ransomed one' or 'the price paid'. After the death of his son Hector, Priam envisions himself in plain clothing, riding a plain cart to Achilles who is effectively holding Hector ransom. His vision is the catalyst for the novel's events, for his journey is one of learning and self-development. Though the royal family is doubtful of his plan to save Hector, Priam is resolute and insists that he needs to try his best to confront Achilles as a father, rather than as king. After many decades as king of Troy, Priam is determined to reinvent how he will be remembered; as a king who performed an extraordinary act of heroism in order to save his beloved son.
Achilles is known as the greatest warrior of the Greeks. The death of Patroclus, his closest companion and hinted lover, drives Achilles to insanity. Hector murdered Patroclus and, as a result, Achilles takes revenge by killing Hector. He then drags Hector's dead body along the walls of Troy for the next 11 days. Achilles loses his sense of humanity as he is possessed by his rage, hatred and grief.
Somax is representative of the 'common man' in Ransom . He is chosen to escort Priam to Achilles. His simple and plain presence is contrasted with Priam's royal status. He often engages in useless chatter and performs daily activities in a way that is foreign to the king. Although Somax is far from royalty, his great deal of affection for his daughter-in-law and granddaughter teaches Priam about love, family and life.
Beauty is Somax's favourite mule. She accompanies Priam and Somax on their journey to the Greek camp where Achilles resides.
Somax's other mule who carries the cart to Achilles' camp.
Hecuba is Priam's beloved wife and mother of Hector. She is initially uncertain of Priam's vision to save Hector. However, after hearing Priam's sentimental reasons, she shows support and urges him to first share his plan with their family and the kingdom's council before he departs.
Hector is Priam's son and also the leader of the Trojan army. He is kind, brave and noble without any cruel intentions, unlike his rival Achilles. During a battle between the Trojans and the Greeks, Hector kills Patroclus. This results in Achilles challenging Hector to a battle, resulting in Hector's death and Achilles' triumph.
Neoptolemus
Neoptolemus is Achilles' son. Although he is mentioned throughout Ransom , he makes his first appearance at the end of the novel where he savagely slaughters an old and defenseless Priam in an effort to avenge his father's death. ‍
By the way, to download a PDF version of this blog for printing or offline use, click here !
‍ 2. Themes
Ransom explores who we are and what it means to have an identity. As the leader of Troy for many decades, Priam has always viewed himself as a king. It appears as though Priam has been unhappy with his identity for quite some time, is physically weak, and feels as though he cannot protect his kingdom as efficiently as he used to. However, the death of Hector is a catalyst for Priam as he realises that he needs to become a 'father' rather than the 'king' he had become so accustomed to. His search for Hector is also a search for himself, to reinvent who he is and how he wishes others to remember him.
Meanwhile, Somax is designated as the king's herald, with the name Idaeus. He secretly notes his unhappiness with this name appointment, since he is 'Somax, not Idaeus'. The name 'Somax' is associated with many significant events in his life including his marriage and family, yet the new unfamiliar name strips him of this identity. Somax's confidence and pride in his identity is starkly contrasted with Priam's pursuit for an identity transformation.
Malouf demonstrates that it is never too late to change one's ways. Priam's determination to change how he is remembered – from just another king leading a regal life to a hero who went to extraordinary lengths to regain his child – demonstrates that change is within our grasp. Even though his beautiful wife Hecuba and the rest of his family have reservations about his desire to confront Achilles, Priam is resolved in taking a 'chance', rather than achieving nothing by remaining within the walls of his home. Unexpectedly, this one idea propels Priam into a multitude of other changes. His journey with Somax teaches Priam a far greater deal than he had anticipated, for he learns to appreciate the value of the human connection and other daily simplicities in life.
Although Achilles is driven by hatred and anger after Patroclus' death, as with Priam, he manages to change his ways. He is touched by Priam's pleas and consequently accepts the ransom and returns Hector's body. He is able to reach this state of peace by releasing his immoral intentions and even offers to hold a ritual for Hector's body in the Greek walls that very night. This transformation, from a human who responds to grief with vengeance to someone who releases and forgives, demonstrates the benefits we can gain from amending our ways.
Revenge, Guilt and Peace
Revenge is portrayed as a never-ending vicious cycle until both parties reach a negotiation or peace. After Patroclus' death, Achilles hunts down Hector in order to avenge his best friend's early death. Although he is successful in murdering Hector, Achilles does not follow the custom of leaving the body for the grieving family to bury. Instead, Achilles feels the need to mutilate the body day after day without any sense of remorse or regret. His additional need to inflict harm on Hector's body indicates that revenge will not bring closure. His sense of loss is shown as he reflects feeling empty inside, to the point where he no longer feels like himself, but someone else altogether.
Although Achilles and Priam ultimately find peace within themselves, many years later Achilles' son Neoptolemus murders Priam, bounded by the same hatred and pain depicted by Achilles. Neoptolemus' subsequent guilt and regret is carried with him throughout the rest of his life, demonstrating that again, revenge is not the answer to any problem.
Chance and Fate
The role of the gods is heavily woven into the events that unfold in Ransom. Priam only begins his transition and journey after envisioning the goddess Iris, who suggests that he take a 'chance' and try to save Hector from Achilles' camp. During his journey, a jovial young man who joins the travellers is revealed as Hermes, a god who has come to safely guide the elderly men to Achilles. The power of the gods in controlling human fate is illustrated during the scene where Hermes saves the travellers from being swept away by a stream.
Nevertheless, it can also be argued that it is the characters' decisions that lead them to their fate. Although the gods may have instilled in Priam the idea that he should rescue Hector, it is the king's determination which is a main driving force for the journey. Even when confronted with doubt and hesitancy from his family, it is Priam who pushes onwards to fulfil his vision. Whether his actions were already predestined or of his own agency is up to you to decide.
Nature Versus Man
Man's presence on earth is shown to have little significance in comparison to the power of nature. While the events in Ransom teach the characters many valuable lessons, ultimately these meaningful moments in the humans' lives disappear as one reaches their fate – death. Time moves on beyond our lives as we are forgotten over decades and centuries while nature prevails. Priam's desire to be remembered by others highlights how little significance a life possesses unless one behaves extraordinarily. Malouf demonstrates that in the end, life just is – we are granted by nature to have a brief existence, yet in the end, nature and time will move forward without us.
Commoners Versus Royalty
Although royalty is portrayed to be blessed with power and authority, it is ironically the commoners in Ransom who appear to have the 'richest' (and more fulfilling) lives. For the first time, Priam is exposed to the different interests and values of the common man and is intrigued by the simplicities of life. It is Somax, a mere old man from the marketplace, who teaches Priam more about life than he had imagined possible.
Jove's Eagle
Jove's eagle is a representation of a bird renowned for its keen sight. The presence of Jove's eagle during Priam and Somax's departure hints that the gods will safely guide their journey as the bird behaves as a lookout. Furthermore, the symbol of the eagle's powerful vision is contrasted with Priam's 'blindness' at the beginning of the journey since he is yet to experience the outside world. It is during the journey that he learns about himself and others, and thus, improves his 'sight.' Coincidently, Jove's eagle is no longer mentioned when Priam is endowed with his new insight.
The royal cart is 'a fine new one, the marks of the adze still visible on its timbers. The twelve-spoked wheels are elaborately carved and painted, a wickerwork canopy covers the tray'. On all occasions, the king had used this elegant cart to alert others that royalty was present. The use of this cart demonstrates how Priam has been encapsulated in his own royal sphere since everything is meticulously chosen and designed specifically for the king. Nevertheless, his demand for a 'common work cart' depicts his determination for a simple approach to Achilles, as a father to another father. This simplicity highlights Priam's desire to become just another man and father, anonymous in the plain cart with the hopes of retrieving Hector.
Priam as a Child
At the beginning of the journey, Priam is characterised with childish traits. When Somax urges Priam to dabble his feet in the stream, words such as 'obedient toddler', 'three uncertain steps', and 'happy smile' reflect the actions of a young child trying new experiences. This childish nature is contrasted with Priam's old and frail age, which demonstrates that although he has lived a life in royalty, his lack of exposure to 'real life' has left him crippled of the simplest experiences such as the cooling effect of feet in water and eating delicious homemade cookies.
The cakes Somax brings along during the journey highlight Priam's lack of knowledge of even the simplest things. For Somax, the little griddlecakes are a regular and delectable snack, yet Priam 'ha[s] never seen them before'. Priam's unfamiliarity with the cakes represents his isolation from the 'real world' since he has been deprived from things that even commoners view as ordinary.
Futhermore, Somax's lengthy chatter about his daughter-in-law cooking the cakes with the 'batter bubbling and setting and turning a golden brown' prompts Priam to think about the activities in his kingdom that occur behind closed doors. He had previously never noticed that there was so much preparation and work that went into the food that appeared at his table, let alone the ingredients and thickness of a batter. These matters had been of little concern to Priam, yet he realises that even the 'common and low…activities and facts of life, had an appeal'.
Hector's Body
Although Achilles drags Hector's body across the walls of Troy for eleven days, each morning he would return to find Hector's body healed of any wounds, and absent of any physical damage to his body. This is a cruel reminder of the god's ability to 'toy around' with the Ancient Greeks' lives. Hector's body also symbolises how revenge is not the answer to any conflict, since dealing with a tragic loss through revenge does not gain anything but more pain and suffering.
Although Priam initially believes he understands the distress of losing a son, Somax's experience of losing his son is driven with emotions that Priam had never previously experienced. When sharing the story of his son's death, Somax sniffles, an 'odd habit' according to Priam. The use of 'odd habit' to describe Somax's sadness demonstrates how Priam has never truly felt the loss of his son, but only the loss of a royal relationship between king and prince.
Later on, Somax once again 'snuffles' and 'rubs his nose' at the thought of the ending to their journey. Similarly, Priam makes 'small sounds', presumably crying as well. The transformation of Priam from someone who failed to empathise with Somax's tears at the beginning of the journey to a man filled with emotions demonstrates that Priam undergoes both a physical and metaphysical journey where he undergoes self-development and appreciation of the world around him.
4. Plot, Analysis, Important Passages and Quotes
Achilles, the greatest warrior of the Greeks, stands next to the sea while reminiscing about the past. After his mother's death he had 'entered the rough world of men' (p. 6) where wars and battles prevail. Every morning, he feels the need to 'tramp to shore' (p. 10) since he is haunted by the death of his 'soulmate and companion' Patroclus, and his raging hatred towards Hector, killer of Patroclus and thus, the 'implacable enemy'.
When Achilles was a child, his cousin Patroclus came to live with the young Achilles since the former had killed the son of a high official of the royal court due to a 'quarrel over a game of knucklebones' (p. 11). In need of asylum, Patroclus came to live with Achilles' family. As the years passed, the pair grew closer to the extent where Achilles believes that 'he had mated with Patroclus' (p. 15).
When the tide of the battle was against the Greeks, Patroclus disguises himself in Achilles' armour in order to instill fear in the Trojans and cause them to return to the safety of their walls, thus providing temporary relief for the Greeks. In his last act for his closest friend, Patroclus is killed in battle*. The death of Patroclus left Achilles with an overwhelming sense of loss and also burning animosity. Achilles whispers that he will join Patroclus soon, but firstly, he has to avenge Patroclus' killer, Hector.
Hector, the son of Trojan king Priam and leader of the Trojan army, wore Achilles' armour as a sign of triumph and disrespect for the Greeks. In a dramatic battle between Hector and himself, Achilles was successful in killing his enemy. Achilles' Myrmidons then stripped Hector of his armour and 'without pity…plunged their swords into Hector's unprotected flesh' (p. 24). For Achilles however, this was not enough. Still fuelled by his pain, Achilles ties Hector's body to a chariot and drags it 'up and down under the walls of Troy' (p. 26) as the dead warrior's royal family devastatingly watches on. Achilles feels like a 'dead man…feeling nothing' (p. 26), unable to seal the void left by his beloved friend.
The next day, Achilles is furious to find Hector's body 'smoothly sealed and the torn flesh made whole again'. His men cannot bear to look at him as he drives the chariot with Hector's body along the walls of the Trojans once again. Afterwards he quickly falls asleep, into 'oblivion' (p. 35) as he struggles with the shame and guilt of his actions. He is 'waiting for a break…something new and unimaginable' in his life.
The Human Side
Along with the conflict between Greece and Troy, Ransom also delves into the consequences of those affected by the war. As the greatest warrior of all Greeks, Achilles has lived his life as a fighter. Nevertheless, his pathway in life has led him to believe that 'such a life is death to the warrior spirit' (p. 7). While warriors are known for sacrificing their lives in the battlefield, Achilles does not literally refer to warriors confronting death each time they fight for their team. In fact, 'death to the warrior spirit' means to metaphorically lose what it means to 'live' when one experiences bloodshed in each war. Growing up surrounded by 'the rough world of men' (p. 6), Achilles develops traits of aggression, cruelty and vengefulness in order to become an implacable man of war. As a consequence, Achilles only knows how to deal with Patroclus' death with a fighter's mindset. Instead of grieving openly, 'he never permit[s] himself to betray to others what he [feels]' (p. 5), thus detaching himself from the natural human process of grieving. In order to deal with his friend's tragic ending, Achilles' 'soul chang[es] colour' as drags Hector's body for eleven days without any sense of regret or remorse, and thus, is referred to as 'death to his human spirit' since he was no longer 'a living man' (p. 27). He faces Patroclus' death with the same warrior traits of aggression, cruelty and vengefulness, depriving himself of any ability to humanely mourn his close friend's death.
Furthermore, Achilles grieves for his mother in the opening passages of Ransom . During this time of loss, his mother symbolises Achilles' need to be nurtured. The imagery of the sea surface as a 'belly' and 'a membrane stretched to a fine transparency' (p. 3) represents his mother's pregnancy where he 'had hung curled in a dream of pre-existence' for 'nine changes of the moon' – or in other words, nine months of pregnancy. Achilles is characterised as a foetus, for his position is 'chin down, shoulders hunched' as though he is inside a womb. Although Achilles is a fighter, he hides the fact that he wishes to be 'rocked and comforted' by his mother, thus demonstrating that even beneath the surface of a cold-hearted warrior, the current of human emotions can cripple a man's confident veneer.
If you'd like to read more of my analysis, feel free to access a sample of our ebook A Killer Text Guide: Ransom . In this ebook, I cover Plot, Analysis, Important Passages and Quotes so you can prepare for your SAC and exam. I've also included 5 Sample A+ English essays on Ransom , complete with annotations so you know exactly what you need to do in your next essay to achieve an A+.
All the best for your studies in Ransom!
Download a PDF version of this blog for printing or offline use
Historical Context
Cinematography
Key Symbols
Sample Essay Topics
Essay Topic Breakdown
Rear Window is usually studied in the Australian curriculum under Area of Study 1 - Text Response. For a detailed guide on Text Response, check out our Ultimate Guide to VCE Text Response .
When most people think of Hitchcock, it's the screeching violins from  Psycho  that first come to mind. Whilst he is indeed known for his hair-curling thrillers,  Rear Window  is a slightly subtler film which focuses not on a murderer at large, but rather a crippled photographer who never even leaves his apartment.
Our protagonist L.B. 'Jeff' Jefferies is portrayed by James Stewart, who was known at the time for portraying cowboys in various Western films as well as starring in an earlier Hitchcock film  Rope . After breaking his leg after a racing accident, Jeff begins to spy on his neighbours, one of whom he suspects of having committed a murder.
Despite some initial misgivings, his insurance nurse Stella (Thelma Ritter) and lover Lisa (Grace Kelly) also come to share his suspicions and participate in his spying. Their contributions ultimately allow the mystery to be solved.
Intertwined with this mystery is also the rather complex story of Jeff and Lisa's relationship. Jeff on one hand resembles the 'macho' men of action whom Stewart is very accustomed to playing. On the other hand, Kelly portrays a character much like herself, a refined and elegant urbanite whose lifestyle inherently clashes with that of an action photographer.
Hitchcock ultimately resolves both of these storylines in the film's denouement.
2. Historial Context
Before getting into the nitty-gritty of the film, it is crucial to understand a bit about its historical context. As with any other text, the social conditions at the time of  Rear Window 's release in 1954 inform and shape the interactions and events of the film.
Released in the  post-war period , the film is undoubtedly characterised by the interpersonal suspicion which defined the era. In particular, there was a real fear in America of Communist influences and Soviet espionage - so much so that a tribunal was established, supposedly to weed out Communists despite a general lack of evidence. This practice of making accusations without such evidence is now known as the McCarthyism, named after the senator behind the tribunal.
The film undoubtedly carries undertones of this, particularly in Jeff's disregard for his neighbours' privacy and his unparalleled ability to jump to conclusions about them. During this era, people really did fear one another, since the threat of Communism felt so widespread. Jeff's exaggerated interpretations of his neighbours' actions lead him to an irrational sense of suspicion, which is in many way the basis of the entire film.
At the same time, the 1950s saw a  boom in photojournalism  as a legitimate profession. To some extent, this was fuelled by the heyday of  Life  magazine (an American weekly, as well-known then as  Time  magazine is today). This publication was almost entirely photojournalistic, and one of their war photojournalists, Robert Capa, is actually the basis of Jeff's character. This explains the prevalence of cameras in his life, as well as his ability to emotionally distance himself from those whom he observes through the lens.
Another crucial historical element is  the institution of marriage , and how important it was to people during the 1950s. It was an aspiration which everyone was expected to have, and this is reflected statistically - only 9.3% of homes then had single occupants (as opposed to around 25% today). People also tended to marry at a younger age, generally in their early 20s.
Conversely, divorce was highly frowned upon, and once you were married, you would in general remain married for the rest of your life. In particular, divorced women suffered massive financial difficulties, since men, as breadwinners, held higher-paying jobs, and women were only employed in traditionally female roles (e.g. secretaries, nurses, teachers, librarians). Seen in this light, we can understand Lisa's overwhelming desire to marry and settle down with Jeff. The importance of marriage is also evident in the lives of Jeff's neighbours; Miss Torso's 'juggling [of the] wolves', and Miss Lonelyheart's depression both reflect this idea.
Combining a basic understanding of the film's plot, as well as our knowledge of its history, we can begin to analyse some of the themes that emerge.
Possibly the central tenet of the film is the big question of  privacy . Even in today's society, the sanctity of privacy is an important concept; every individual has a right to make their own choices without having to disclose, explain or justify all of them. The character of Doyle says almost these exact words: 
'That's a secret and private world you're looking into out there. People do a lot of things in private that they couldn't possibly explain in public'
The tension that Hitchcock draws upon is this other idea of public responsibility, or civic duty - that is, the need to uphold the peace and protect one's fellow citizens from harm. These ideas clash in  Rear Window , as fulfilling this civic responsibility (which for Jeff means privately investigating Thorwald) means that Thorwald's right to privacy gets totally thrown out the window. So to speak.
Evidently, this is a major  moral dilemma . If you suspect that someone has committed murder, does this give you the right to disregard their privacy and surveil them in this way? While the film doesn't give a definite answer (and you won't be required to give a definite answer), Hitchcock undoubtedly explores the complexity of this question. Even Jeff has misgivings about what he's seeing: 
 'Do you suppose it's ethical to watch a man with binoculars, and a long-focus lens—until you can see the freckles on the back of his neck, and almost read his mail? Do you suppose it's ethical even if you prove he didn't commit a crime?'
In some ways, the audience is also positioned to reflect on this question, and in particular, reflect on the paranoia that characterised and defined the McCarthy era.
Somewhat separate to these questions is the  romance  between Jeff and Lisa, since Hitchcock seems to keep the thriller storyline and the romance storyline separate for a large part of the film. Their contrasting lifestyles and world views present a major obstacle in the fulfilment of their romance, and the murder mystery both distracts and unites them. Hitchcock further alludes to the question of whether marriage will be able to settle those differences after all - a major example is the following scene, in which Lisa not only reveals her discovery of Mrs Thorwald's ring, but also expresses a desire for Jeff to 'put a ring on it' as well:
4. Cinematography
It's impossible to study a Hitchcock film without considering how he impacted and manipulated its storytelling. The cinematographic techniques employed in  Rear Window  are important ways of shaping our understanding of the film, and Hitchcock uses a wide array of visual cues to communicate certain messages.
Lighting  is one such cue that he uses a lot - it is said that at certain points in filming, he had used every single light owned by the studio in which this film was shot. In this film, lighting is used to reveal things: when the lights are on in any given apartment, Jeff is able to peer inside and watch through the window (almost resembling a little TV screen; Jeff is also able to channel surf through the various apartments - Hitchcock uses panning to show this).
On the contrary, a lack of lighting is also used to hide things, and we see Thorwald utilise this at many stages in the film. Jeff also takes advantage of this, as he often sits in a position where he is very close to being in the shadows himself; if he feels the need, he is able to retreat such that he is fully enshrouded. Low-key lighting in these scenes also contributes to an overall sense of drama and tension.
Another handy visual cue is the  cross-cut , which is an example of the  Kuleshov effect . The Kuleshov effect is an editing technique whereby a sequence of two shots is used to convey information more effectively than just a single shot. Specifically, the cross-cut shifts from a shot of a person to a second shot of something that this person is watching.
We see this often, particularly when Jeff is responding to events in the courtyard; Hitchcock uses this cross-cut to immediately show us what has caused Jeff's response. This visual cue indicates to viewers that we are seeing what Jeff is seeing, and is one of the few ways that Hitchcock helps audiences assume Jeff's point-of-view in key moments.
Similarly, Hitchcock also uses  photographic vignetting  to merge our perspectives with Jeff's - in certain shots, we see a fade in clarity and colour towards the sides of a frame, and this can look like a circular shadow, indicating to us that we are seeing something through a telescope or a long-focus lens.
Interestingly, a vignette is also a short, descriptive scene that focuses on a certain character and/or idea to provide us with insights about them - in this sense, it's also possible to say that Jeff watches vignettes of his neighbours. Since this word has two meanings, you must be careful about which meaning you're referring to.
5. Key Symbols
As with any other text, it's important to consider some of the key symbols that Hitchcock draws upon in order to tell his story. That being said, one of the benefits of studying a film is that these symbols tend to be quite visual - you are able to see these recurring images and this may make them easier to spot. We'll be going through some of these key images in the final part of this guide.
One of the first symbols we see is  Jeff's broken leg , which is propped up and completely covered by a cast, useless for the time being. Because he has been rendered immobile by his leg, readers can infer from this symbol that he is also incapable of working or even leaving his apartment, let alone solving a murder mystery. The broken leg is in this sense a symbol of his powerlessness and the source of much of his discontent.
Another interpretation of the broken leg however, is that it represents his impotence which on one hand is synonymous for powerlessness or helplessness, but is on the other hand an allusion to his apparent inability to feel sexual desire. Being constantly distracted from Lisa by other goings-on in the courtyard definitely supports this theory. All in all, Jeff's broken leg represents some compromise of his manhood, both in the sense that he cannot work in the way that a man would have been expected to, but also in the sense that he is unable to feel any attraction towards Lisa, even as she tries her best to seduce him.
Conversely, Jeff's  long-focus camera lens  is a symbol of his passive male gaze, which is more or less the only thing he can do in his condition. It is the main means through which he observes other people, and thus, it also symbolises his voyeuristic tendencies - just as his broken leg traps and inhibits him, his camera lens transports him out of his own apartment and allows him to project his own fears and insecurities into the apartments of his neighbours, watching them for entertainment, for visual pleasure.
In this latter sense, the camera lens can also be understood as a phallic symbol, an erection of sorts. It highlights Jeff's perverted nature, and the pleasure he derives from the act of observing others. Yikes.
On the other hand,  Lisa's dresses  underscore the more positive parts of her character. Her initial wardrobe represents her elegance and refinery whilst also communicating a degree of incompatibility with Jeff. However, as she changes and compromises throughout the film, her wardrobe also becomes much more practical and much less ostentatious as the film wears on, until she is finally wearing a smart blouse, jeans and a pair of loafers. The change in her wardrobe reflects changes in her character as well.
Finally,  the wedding ring of Mrs Thorwald  is hugely significant; wedding rings in general represent marriage and commitment, and are still very important symbols that people still wear today. Specifically, Mrs Thorwald's ring means a couple of things in the context of the film - it is firstly a crucial piece of evidence (because if Mrs Thorwald was still alive, she would probably still be wearing it) and it is also a symbol through which Lisa can express a desire for stability, commitment and for herself to be married.
There's definitely plenty to talk about with Hitchcock's  Rear Window , and I hope these points of consideration help you tackle this film!
Test your film technique knowledge with the video below:
Ready to start writing on Rear Window ? Watch the Rear Window Essay Topic Breakdown:
6. Sample Essay Topics
In Rear Window , Hitchcock suggests that everybody can be guilty of voyeurism. Do you agree?
Jeff's attempts to pursue justice are entirely without honour. To what extent is this true?
In the society presented in Rear Window , Jeff has more power and agency than Lisa in spite of his injury. Do you agree?
Discuss how the opening sequence sets up later themes and events in Rear Window .
'Of course, they can do the same thing to me, watch me like a bug under glass if they want to.' Hitchcock's Rear Window argues that it is human nature to be suspicious. To what extent do you agree?
Explore the role of Jeff's courtyard neighbours in the narrative of Rear Window .
Jeff and Lisa's roles in Rear Window , as well as that which they witness, reflect the broader societal tensions between the sexes of the time. Discuss.
'I'm not much on rear window ethics.' The sanctity of domestic privacy supersedes the importance of public responsibility. Is this the message of Rear Window ?
Marriage lies at the heart of Alfred Hitchcock's Rear Window . Discuss.
Hitchcock's Rear Window explores and ultimately condemns the spectacle made of human suffering. Is this an accurate reflection of the film?
Rear Window argues that it is more important to be right than to be ethical. Do you agree?
'To see you is to love you.' What warnings and messages regarding attraction are offered by Hitchcock's Rear Window ?
In Rear Window , women are merely objects of a sexist male gaze. To what extent do you agree?
In what ways do Hitchcock's cinematic techniques enhance his storytelling in Rear Window ?
'When they're in trouble, it's always their Girl Friday that gets them out of it.' Is Lisa the true heroine of Rear Window ?
Now it's your turn to give these essay topics a go! In our ebook A Killer Text Guide: Rear Window , we've take 5 of these essay topics and show you our analysis, brainstorm and plan for each individual topic. We then write up full A+ essays - all annotated - so that you know exactly what you need to do to replicate a 50 study scorer's success!.
7. Essay Topic Breakdown
Whenever you get a new essay topic, you can use LSG's THINK and EXECUTE strategy - a technique to help you write better VCE essays. This essay topic breakdown will focus on the THINK part of the strategy. If you're unfamiliar with this strategy, then check it out in How To Write A Killer Text Response because it'll dramatically enhance how much you can take away from the following essays and more importantly, your ability to apply this strategy in your own writing.
Within the THINK strategy, we have 3 steps, or ABC. These ABC components are:
Step 1: A nalyse
Step 2: B rainstorm
Step 3: C reate a Plan
Film technique-based prompt:
Hitchcock's use of film techniques offers an unnerving viewing experience . Discuss.
Step 1: Analyse
While we should use film techniques as part of our evidence repertoire in each essay, this particular type of essay prompt literally begs for it. As such, I'd ensure that my essay has a greater focus on film techniques (without concerning myself too much over inclusion of quotes; the film techniques will act as a replacement for the quotes).
Step 2: Brainstorm
Since the essay prompt is rather open-ended, it is up to us to decide which central themes and ideas we'd like to focus on. By narrowing down the discussion possibilities ourselves, we'll 1) make our lives easier by removing the pressure to write about everything , and 2) offer teachers and examiners a more linear and straightforward approach that will make it easier for them to follow (and give you better marks!).
The 'unnerving viewing experience' is present throughout the entire film, so my approach will be to divide up each paragraph into start of the film, middle of the film and end of the film discussions. This will help with my essay's coherence (how well the ideas come together), and flow (how well the ideas logically progress from one to another).
Step 3: Create a Plan
Contention: Through a diverse range of film techniques, Hitchcock instils fear and apprehension into the audience of Rear Window .
P1: The opening sequence of Rear Window employs various film techniques to immediately establish underlying tension in its setting.
P2: Through employing the Kuleshov effect in the strategically cut scene of Miss Lonelyhearts' attempted suicide, Hitchcock adds to the suspenseful tone of the film by developing a guilty voyeur within each viewer.
P3: In tandem with this, Hitchcock ultimately adds to the anxiety of the audience by employing lighting and cross-cutting techniques in the climax scene of the plot, in which an infuriated Thorwald attempts to enter Jeff's apartment.
If you find this helpful, then you might want to check out our A Killer Text Guide: Rear Window ebook, which has all the information and resources you need to succeed in your exam, with detailed summaries and background information, as well as a detailed analysis of all five essay prompts!
8. Resources
How To Write a Rear Window Film Analysis
Rear Window: How Does Its Message Remain Relevant Today?
The Ultimate Guide to VCE Text Response
How To Write A Killer Text Response (ebook)
How To Embed Quotes in Your Essay Like a Boss
How To Turn Text Response Essays From Average to A+
5 Tips for a Mic-Drop Worthy Essay Conclusion
Updated on 11/12/2020
Introductions
Themes in Ransom and The Queen
Similarities and Differences
Literary and Cinematic Techniques in Ransom and The Queen
Essay Topics for Ransom and The Queen
Resources for Ransom and The Queen
1. Introductions
Set during the Trojan War, one of the most famous events in Greek mythology, David Malouf's historical fiction Ransom seeks to explore the overwhelming destruction caused by war , and the immense power of reconciliation . Drawing on The Iliad , the epic poem by Homer, Malouf focuses on the events of one day and night, in which King Priam of Troy travels to the enemy Greek encampment to plead with the warrior Achilles to release the body of Priam's son, Hector. Maddened by grief at the murder of his friend Patroclus, Achilles desecrates the body of Hector as revenge. Despite Achilles' refusal to give up Hector's body, Priam is convinced there must be a way of reclaiming the body – of pitting new ways against the old, and forcing the hand of fate. Malouf's fable reflects the epic themes of the Trojan War, as fatherhood , love , grief , and pride are expertly recast for our times.
To learn more, head over to our Ransom Study Guide (which covers themes, characters, and more).
Set in the weeks leading up to and after the infamous death of Princess Diana in 1997, The Queen captures the private moments of the monarchy's grief and loss , and Queen Elizabeth II's inner conflict as she attempts to keep her private and public affairs separate.
The film opens with Tony Blair's "landslide victory" in the election as the "youngest Prime Minister in almost two hundred years", preempting viewers of the "radical modernisation" that's to come as he takes the reign. Juxtaposed with Blair's introduction is the stoic Queen Elizabeth II, residing in Buckingham Palace serenaded by bagpipes, in a ritual unchanged since Queen Victoria, immediately establishing the entrenched traditional values she represents. Princess Diana's sudden death at the hands of relentless paparazzi results in turmoil in both the lives of those in the monarchy and adoring British citizens who mourn for the loss of the "people's princess". As days ensue with no public response from the Royal Family, the British people grow in disdain towards the authority , demanding a more empathetic response. Caught between the people and the monarchy is Blair, who sees the Royal Family's public image suffer as a result of inaction.
Despite heavy resistance from the Queen, he eventually encourages her to surrender old royal protocols and adopt a more modern approach to meet public expectation: to fly the flag at half-mast, hold a public funeral, and publicly grieve for the loss of Princess Diana – all in all, to show the people that the monarchy cares. The Queen's decision to accept Blair's advice ultimately reconnects her with the British people and restores the Royal Family's reputation amongst the public.
Together, Ransom and The Queen showcase the challenges involved in leadership roles : the inner conflict that leaves these individuals torn between their private and public demands . More on this in the next section.
2. Themes in Ransom and The Queen ‍
Parenthood and leadership.
In both texts, deaths act as a catalyst for both Priam and the Queen's personal change – Priam's son Hector, and the Queen's, ex-daughter-in-law, Princess Diana.
In Ransom , we learn of the familial sacrifice Priam has needed to make as a leader . His separation from loved ones is expected as he has been 'asked to stand…at a kingly distance from the human, which in [his] kingly role…[he] can have no part in'. Up until Hector's death, Priam has been removed from paternal experiences, a sad truth when he admits that his relationships with his children are merely 'formal and symbolic,' and a part of the 'splendour and the ordeal of kingship'. Unlike his wife Hecuba, whose grief is assailed by intimate moments with her children as she recalls, 'Troilus was very late in walking…I was in labour for eighteen hours with Hector', Priam is unable to recall these private memories . Despite what would ordinarily be experiences shared by both father and mother, Priam cannot echo his wife's grief to the same extent as these experiences have not been 'in his sphere' and he is even 'unnerved' by them. Malouf demonstrates how Priam's royal obligations have suffocated his role as a father, and consequentially, he has been unable to connect with his family in the way he would desire to.
While Priam's overt expressiveness in his limitations as a father may sway empathy from Ransom readers, Queen Elizabeth's stoicism at first makes her appear cold-hearted and unfeeling. Her reaction to Prince Charles' desire to fly a private jet to see Diana in hospital ('Isn't that precisely the sort of extravagance they always attack us for?…this isn't a matter of state.') is one from a leader's mindset - she's more concerned of the media's reaction, rather than offering familial care and concern. However, as the film unfolds, viewers come to understand that her stoicism doesn't necessarily come about because of her own personal choice , but rather, because her leadership role demands it of her.
TIP: Save the words 'stoicism' and 'stoic' to use in your essay. These words describe someone who experiences suffering but doesn't openly express it.
We see the Queen's quiet intentions to protect her grandchildren – 'I think the less attention one draws to [Diana's death], the better…for the boys' – yet her silence is the inadvertent cause of public scorn. As such, Frears doesn't make a villain out of the Queen, someone who on the outside may seem unfeeling and apathetic, but encourages viewers to see her from a unique perspective – a woman who struggles to manage her identity in both the private and public light.
It is only when Priam and the Queen detach themselves from their traditional roles that we see a change for the better in both of their personal journeys. Priam's removal of his 'jewelled amulet [and] golden armbands' is symbolic of his shedding of the royal weight, and paving way for his step into a paternal role. Likewise, the Queen's physical distancing from Buckingham Palace, an iconic symbol for tradition , into the public sphere where she mingles with the British people enables her to finally play the role of a grandmother. Both texts show how parenthood can lead to a more enriched human experience. Malouf finally portrays Priam as a happy man when he has the vision to be remembered in his legacy for his role as a father first, then as a king. Likewise in The Queen, her highness' public mourning connects her with her people , and brings her joy and delight at last.
Tradition, Change, and the New
Both texts explore the challenging tug and pull between upholding traditions and making way for the new.
As humans, we cherish traditions because they are customs or beliefs that have been passed on from generation to generation. They have sentimental value, and by continuing on these traditions, our actions show that we respect the path our elders have laid for us. Tradition is not necessarily depicted in a negative light in either texts, but rather, shown to have its place. The Queen's resistance against sailing the flag at half mast is out of deference for her elders. Even Somax's casual storytelling about his daughter-in-law's griddlecakes is customary, as each time his son would 'set up the stones' and her 'quick and light…flipping' of the cakes. However, Frears and Malouf both assert that adaptability in upholding tradition is also needed in order for us to grow and develop as humans.  
The new is not depicted as an experience one should fear, but rather, an experience one should approach with curiosity . As Malouf writes, '[Priam] saw that what was new could also be pleasurable'. The following positive expressions from the king 'chuckling' and 'smiling' echo the sentiment that while humans naturally resist change, embracing it is often beneficial to our lives. To be meta, Ransom is the retelling of the Trojan events, but Malouf adds to this tradition with a fresh perspective on the story.
Frears and Malouf both demonstrate that change is often propelled into possibility through the support and urging of others . Priam's vision for his journey is instilled by the goddess Iris, who comes to him in a dream. His consequential journey is supported by Somax, whose ordinary everyday experiences teach Priam more about fatherhood than he had learnt as a father himself. Meanwhile, Achilles drags Hector's body day after day, with no intention of change until Priam suddenly appears in his camp. Both texts highlight the influence those surrounding us can have on our personal change.
3. Similarities and Differences
At LSG, we use the CONVERGENT and DIVERGENT strategy to help us easily find points of similarity and difference. This is particularly important when it comes to essay writing, because you want to know that you're coming up with unique comparative points (compared to the rest of the Victorian cohort!). I don't discuss this strategy in detail here, but if you're interested, it's worth checking out my How To Write A Killer Comparative ebook to see how you can really set yourself apart and ace Comparative writing. I use this strategy throughout my discussion of themes above and techniques in the next section. To help you get started, here are some questions to get you thinking about the similarities and differences between the two texts:
Public vs. Private Spheres: how is public vs. private life portrayed in either texts?
Stories and Storytelling: who tells the story in either texts? Is there power in storytelling? Why do humans share stories?
Grief, Death, and Loss: How do humans deal with death? What emotions do we experience?
4. Literary and Cinematic Techniques in Ransom and The Queen
Opening portrayals of queen elizabeth and priam.
When Charles consoles Prince William and Harry after informing them of their mother's death, Queen Elizabeth peers inwards from outside the room, distant and removed from her family. The enclosed frame of the door only serves to heighten her isolation from her family as she is pained by the 'unrestrained intimacy and affection' between the boys and their father, something she is unable to partake in. Her face half-covered by the shadows stresses how her familial experience only occurs from afar as she prioritises her role as her highness. Internal change, at least at this point in the film, has yet to begin.
Meanwhile in Ransom , Priam's journey of personal change is established immediately as he realises that he needs to move beyond this 'brief six feet of earth he moves and breathes in'. The finite space he has become accustomed to now almost represents (and this may be an intense interpretation) a jail cell in which he as a father, as a human being, has been incarcerated in. He is ready to pursue a new identity beyond just that as a king. Both Ransom and The Queen showcase the sacrifices made by both leaders, and the rigid, almost-dehumanising expectations that are set upon them when they take reign. Both texts encourage their audience to empathise with the leaders , for the challenges they face in their unique positions.
The Queen Film Techniques
I created an in-depth video on the first 20 or so minutes of The Queen you'd might find helpful. Have a watch and see whether you missed out on any film techniques:
[Video Transcription]
To begin with, we have this quote that is displayed at the very start of the film, and it says,
"Uneasy lies the head that wears a crown,"
and it's spoken by Henry IV Part II. So, the Part II gives me an indication that this is a quote from some way in Shakespeare's texts. If I then go on Google and actually have a look and type up this quote, then I know for sure that it is indeed from Henry IV Part II, a text and play that was written by William Shakespeare. So, I'm telling you these things because this is actually how I would go on to learn information about the film. I don't just automatically know for sure that it is from this particular text that Shakespeare wrote up. So, I want to ensure that I'm right by going and having a look at Google.
Quotes at the start of any film, at the start of any book, usually have importance to them and they usually should give you an insight as to what's to come. And, for me, I find when I look at this particular quote, it definitely links to the themes of leadership, of motherhood, parenthood, and of perhaps the sacrifices that the queen has needed to make in order to lead her nation. So, with this particular quote, I would write it down somewhere and keep it in mind as you're watching the remainder of the film, because you'll see those themes come to life and have a better understanding of what this quote is talking about.
So, immediately, this film opens up with a news presenter talking about Tony Blair going to the election polls. It's displayed as footage on a TV screen. This gives us insight into a couple of different things. Firstly, it gives us context. The second thing is that it's displayed on a TV and it's broadcasted by a news channel. And, as you probably know, the media, the paparazzi, and just the entire culture of representing news during this time is something that will be heavily explored throughout this film. Especially because it may or may not have led to the death of Princess Diana.
So, again, contextually, it gives us an idea that around this time, the news media was quite overwhelming and omnipresent, which means that it was sort of just everywhere. It was always around. It's sort of no different from today, but there's a reason why they establish it as an opening shot. And that's just sort of give us as viewers an understanding that the news has a big play in what's going to happen in the remainder of this film.
So, I really liked the quote,
"We're in danger of losing too much that is good about this country, as it is,"
that's spoken by the painter, who's drawing a portrait of the queen. This, again, sort of establishes that idea of change immediately at the beginning of the film, or should I say, resistance to change. So, it's already sort of outlining the path that this film is about to take.
Again, I really like this quote,
"The sheer joy of being partial."
So, from the onset with the queen, I think it's important to understand that we don't villainise her, or at least the director doesn't villainise her. He portrays her as a human being, as somebody who is in this position of the queen, which has a lot of weight upon it. And you can tell that she's all glammed up and she's fulfilling her role as the queen, but she's admitting that she envies us as everyday citizens being able to vote, to be able to have an opinion, and just go to the booths. To me, this establishes her as somebody who I empathise with, or sympathise with even.
I think this part with the music in the background and how the queen breaks the fourth wall. So, the fourth wall is basically when any character inside a film actually looks directly at the camera, at you, as the audience. And, to me, this gives me a sense of joy. It makes me feel like it's quite funny, the way that she's looking at us, especially with the...and again, this sort of reiterates my idea that we're not supposed to look at the queen as some evil or some cold-hearted person who is unfeeling for Diana's death later on, but that she's just like one of us and she can participate in a joke and we come to see this in a little bit.
So, in the next scene, we have a wide shot of Buckingham Palace, and in the background, you can hear bagpipes playing. This is something called diegetic sound. Diegetic sound is when you have sounds that come directly from the world in the film. So, the bagpipes sort of establish this sense of tradition. Everything in the scene represents tradition. Buckingham, Palace, the flag, the bagpipes, and that as an early shot of this film sort of shows us the entrenched tradition that exists. That nothing has changed as of yet, and things as sort of going on as they've always had.
Again, Frears is trying to show us the human side of the queen. And so that's why we've got the shot of her waking up in bed. She's all cuddled up and snuggled up in warm and comfy bedding. And it shows that she's vulnerable, in a way. And this is important for us as viewers, as we come to understand her inner thoughts and feelings later on.
So, immediately when the queen wakes up, she has a pile of newspapers in front of her. That adds, again, to that sense of omnipresent media. It's all around us, at least in that period of time.
This time, we have archival footage. So, archival footage is footage that has been taken from that period of time and placed into this film. It adds to the film's sense of authenticity, the fact that it's based off historical offense.
I really like this shot as the queen and Robin walking down the hallway to meet Tony Blair. This is a great snapshot and a great mise-en-scene. And mise-en-scenes, basically, to me anyway, it's when you pause the screen and it's everything that's inside that shot from props, in the foreground, in the background, what the person is wearing, or what the characters are wearing. So, with this particular art, we can not only see the two characters, but we can also see everything that's in the background.
And again, this really adds that sense of tradition because you've got all these paintings from probably famous people back in the day, or ancestors of the monarchy, and then you've got Robin saying he's promising a constitutional shake up, the first one in 300 years, and the queen saying, "Oh, you mean he's going to try and modernise us?" This is a great juxtaposition between the new coming in versus the old.
When Robin makes the joke about Tony Blair's wife having a curtsy that's described as shallow, it's humorous, it's funny, and the queen laughs as a result. The humor that's speckled throughout this film, I think really helps to lighten up the situation, but also to again, show us that the queen is human and that she can enjoy a joke.
I think this is a great snapshot as well. So, we've got the camera looking down at Tony Blair and his wife. When a camera does look down at an object or character, it gives us, as the audience, a sense that that person or character is inferior or they're not in a position of control. And it ties in with the fact that this is Tony Blair's first day in Buckingham Palace as a prime minister and he's only just onboarding the role.
So, in terms of him versus the queen or the monarchy, which is symbolised by everything around him, the setting that he is encompassed in, it shows that he really isn't the one who's playing the field here. He's not the one who is in charge. I love that we've got one of the queen's men giving them rules on what they need to do.
So, we're slowly walking up the stairs towards the queen who is in position of power. So, the staircase is quite symbolic.
Another important thing to know is that Mrs. Blair is actually accompanying the prime minister this first time round that he goes to Buckingham Palace. It shows that he is nervous, he said it himself, but he's not entirely comfortable with his role yet. So he needs the support of his wife. This is in comparison with later in the film at the very end, actually, where Tony Blair goes to Buckingham Palace himself and conducts a meeting with the queen, very similar to the one that he's doing now.
This shot where we've got Mrs. Blair sitting opposite the guard at quite a distance adds to the sense of awkwardness, and it's paralleled with the sense of openness between the queen and the prime minister as well. So, it shows that we've got the old and the new sort of coming together and sort of not really gelling.
Something to keep an eye on is parallels in the film. It's always a really good idea to compare the start and end of this particular film, because we've got such similar scenarios in meaning at the start of the film and in meaning at the end of the film. What you'll notice in this particular scene is that they don't appear in the same shot. They sit opposite one another and one shot on Tony Blair, one shot on the queen, and it sort of goes back and forth. And that's to heighten that sense of distance between them. That sense of unfamiliarity. This is in comparison with the end of the film when we see the two of them walking down the hallway together, out into the garden as equal.
Here's another great shot. So, to add on the idea of the queen having more power versus prime minister, it's quite clear here as he sits down and asks for her hand.
I love the way that Mrs. Blair walks. She's sort of like half...I don't know how you would explain her stride, but it's obviously not one that is aligned with how the queen walks, which is quite poised and quite together. Rather, Mrs. Blair's walk is sort of frumpy, it's sort of bouncy, and her arms are sort of flailing around a little bit, and so adds to that sense of new, of change, of difference. And so that adds to the story of Tony Blair and his family and what he represents as something new and different and probably unwelcome for the queen.
So, that's it, that's my analysis of the first 10 minutes or so of this film. If you're interested in a more detailed film technique analysis, I've just written a killer comparative based on Ransom & The Queen. In this, I show you film techniques that I pick out throughout watching the film, how to analyze them, and also then go on to show you how they are used in A-plus essays. I'm so confident that this study guide will be able to help you improve your understanding of both texts and get you towards that A+ for your SAC and exams.
If you're curious about what's inside the study guide and want to see if it's right for you, head on over and read a free sample to see it for yourself. I hope it gives you something to launch off. If you have any questions, feel free to leave them in the description box below. I have plenty of resources for you guys down there as well if you needed help for your SAC and exams and I'll catch you guys next time. Bye.
Historical Footage and Context
Based on historical events, The Queen is interspersed with real archive television footage leading to, and following Princess Diana's death. Frears incorporates these clips to help provide viewers insight on the politics, media culture, and public reaction in 1997.
Princess Diana's introduction through archival clips at the beginning of the film highlight her as a vulnerable individual at the mercy of oppressive and intrusive tabloid newspapers. The sweeping pan of paparazzi on the night of Diana's death serves to emphasise the obsessive media, who at the time, were paid in excess of one million pounds for taking photos of her. Moments of her kissing on a boat are revealed to the world without any respect for her privacy. This archival footage helps viewers understand the distressing omnipresence of the media, and the turn of the public against the paparazzi and media following Diana's death.
Likewise, Malouf uses parts of The Iliad as foundations for his novel. The original tale, written during the 8th century BC, explores in detail Achilles'  refusal to fight for his leader Agamemnon, Patroclus' role in the war, and also the disputes between the gods as they argue over the fate of mortals. By offering a retrospective of this historical story, Malouf invites readers to better understand the Trojan War and Greek mythology, and the impact the gods had on Trojans and Greeks.
For more discussion on literary and cinematic techniques, have a look at my A Killer Comparative Guide: Ransom & The Queen . In this in-depth study guide, Angelina Xu (ATAR 99.6, 46 English study score) and I also break down 5 essay topics, providing you explanations on how to brainstorm and plan each of these essays, then convert these plans into A+ essays complete with annotations! I've dropped some sample essay topics below for you to try at home yourselves:
5. Essay Topics for Ransom and The Queen
"I told him he shouldn't change a thing." ( The Queen ) Compare how Ransom and The Queen explore resistance to change.
Compare the ways the two texts explore the efficacy of different leadership types.
Compare the ways the two texts explore the importance of storytelling.
'Wordless but not silent.'  ( Ransom ) Ransom and The Queen explore how silence can be louder than words.
"Uneasy lies the head that wears the crown." ( The Queen ) "...the lighter role of being a man." ( Ransom). Compare how the two texts show the burden experienced by those in leadership positions.
‍ 6. Resources for Ransom and The Queen
Ransom Study Guide
[Video] Ransom Themes (Revenge, Grief, Forgiveness) and Essay Topic Tips!
The following resources are no longer on the study design; however, you might still pick up a few valuable tips nonetheless:
Ransom and Invictus
Ransom and Invictus Prompts
[Video] Invictus and Ransom | Reading and Comparing
[Video] Ransom Literary Devices & Invictus Film Technique Comparison
Get exclusive weekly advice from Lisa, only available via email.
Power-up your learning with free essay topics, downloadable word banks, and updates on the latest VCE strategies.
latest articles
Check out our latest thought leadership on enterprise innovation., developing interpretations sac guide: interpreting alias grace.
Why Genre Matters in VCE Literature: An Analysis of Dracula
Reckoning & the namesake: quote analysis by theme.
Keep in touch
Have questions? Get in touch with us here - we usually reply in 24 business hours.
Unfortunately, we won't be able to answer any emails here requesting personal help with your study or homework here!
Copyright © Lisa's Study Guides. All Rights Reserved. The VCAA does not endorse and is not affiliated with Lisa's Study Guides or vcestudyguides.com. The VCAA provides the only official, up to date versions of VCAA publications and information about courses including the VCE. VCE® is a registered trademark of the VCAA.
03 9028 5603 Call us: Monday to Friday between 3pm - 6pm or leave us a message and we'll call you back! Address: Level 2 Little Collins St Melbourne 3000 VIC
Words, Phrases, and Arguments to Use in Persuasive Writing
PhotoAlto / Sigrid Olsson / Getty Images
Writing Research Papers
Writing Essays
English Grammar
University of Maine
Persuasive writing is tough for kids to get used to, especially if they're not argumentative by nature. A few tools and shortcuts can help your child learn how to write well enough to convince someone (even you!) to change his mind about an issue that really matters to him or her.
Persuasive Strategies and Devices
ONOKY - Fabrice LEROUGE / Brand X Pictures / Getty Images
There are common persuasion techniques sometimes referred to as persuasive devices that can be used to back up an argument in writing . Knowing the names of the strategies and how they work can make it easier to remember them when it's time to write. The five common persuasive strategies are:
Pathos: Pathos involves using emotional language that is designed to draw the reader in and make them feel for you. For example: "If my allowance isn't increased, I won't be able to go out with my friends and do everything they do."
Big Names: The big names strategy involves using the names of experts or well-known people who support your position. For example: "Dad agrees that increasing my allowance will..."
Research and Logos: These strategies involve using studies, data, charts , illustrations, and logic to back up her position and points. For example: "As you can see in the pie chart, at my age the average child's allowance is..."
Ethos: The ethos strategy of persuasion involves using language that shows that the writer is trustworthy and believable. For example: "As you may recall, I've always been willing to put ten percent of my allowance in my bank account, thus..."
Kairos: This type of argument creates a sense of urgency about how this is the right moment to act. For example: "If I don't get an increase in my allowance today, I will miss out on the chance to..."
Phrases and Words to Use in Persuasive Writing
Camille Tokerud / Getty Images
Once your child has figured out the techniques she can use in her persuasive writing, she will need to find some words and phrases that help her to be convincing. Using phrases like "I think" or "It seems that" don't convey a sense of confidence in her position. Instead, she needs to use word combinations that show how much she believes in what she is writing.
Phrases to Illustrate a Point: For instance, for example, specifically, in particular, namely, such as, like
Phrases to Introduce an Example:  For example, thus, as an example, in the instance of, in other words, to illustrate
Phrases to Make Suggestions:  To this end, keeping this in mind, for this purpose, therefore
Phrases to Transition Between Information: Also, furthermore, additionally, besides that, equally as important, similarly, likewise, as a result, otherwise, however
Phrases to Contrast Points: On the other hand, nevertheless, despite, in spite of, yet, conversely, instead, by the same token
Phrases for Conclusions and Summarizing: With this in mind, as a result of, because of this, for this reason, so, due to, since, finally, in short, in conclusion
Other Handy Phrases for Persuasive Writing
John Howard / Getty Images
Some phrases don't easily fit into a category and are just good for general use in persuasive writing. Here are a few to remember:
I am certain. . .
I'm sure that you can see that . . .
What needs to be done/what we need to do. . .
I ask you to think about . . .
I am writing in order to . . .
Nevertheless . . .
On the other hand . . .
It has come to my attention that . . .
If you move forward with . . .
Obviously. . .
Surely . . .
Regardless . . .
If [ ] were to happen, then . . .
This can be fixed by . . .
Although it may seem...
Convince Me: A Persuasive Writing Activity
Ethos, Logos, Pathos for Persuasion
How to Write a Persuasive Essay
Writing Prompt (Composition)
Persuasive Writing: For and Against
Use Social Media to Teach Ethos, Pathos and Logos
Tips on How to Write an Argumentative Essay
How to Write and Structure a Persuasive Speech
Persuasion and Rhetorical Definition
AP English Exam: 101 Key Terms
Artistic Proofs: Definitions and Examples
What Is Expository Writing?
Preparing an Argument Essay: Exploring Both Sides of an Issue
What Is Phronesis?
Definition and Examples of Ethos in Classical Rhetoric
Argument (Rhetoric and Composition)
By clicking "Accept All Cookies", you agree to the storing of cookies on your device to enhance site navigation, analyze site usage, and assist in our marketing efforts.
Argumentative Essay: The Persuasive Argument
The Persuasive Argument
Problem Identification
Steps and Tips
Types of argumentative texts
Argumentative writing.
The argumentative essay is a genre of writing that requires the student to investigate a topic; collect, generate, and evaluate evidence; and establish a position on the topic in a concise manner. Argumentative essays are also known as "persuasive essays," "opinion essays," or "position papers." In an argumentative essay, the author adopts a position on a debatable issue and uses reason and evidence to convince the reader of his/her opinion.
One type of argumentative writing creates a logical argument to convince people that your idea or argument or position is more reasonable or sound than another one.To do this well it is important to state facts, evidence, and examples from research, case histories, testimony or quotes from experts, legal cases, and scientific experiments. In addition, argumentative writing techniques can be used to persuade people and get them to believe your idea and take action. Some of the ways you can do this is by appealing to reason or emotion, using vivid examples, and by getting testimony from people with first hand knowledge.
Some types of argument papers
One type of argumentative text is the position paper . the position paper presents an arguable opinion about an issue. The goal of a position paper is to convince the audience that your opinion is valid and worth listening to. Your job is to take one side of the argument and present it in a manner that is easy for your audience to understand and shows them you have well-founded knowledge of the topic being presented. It is important to support your argument with evidence, as well as to speak to any counterclaims to show you are addressing all sides of the issue.
Similar to this, a proposal argument is one of the most common and effective forms of argumentation. A proposal argument defines a problem, suggests a remedy, solution or course of action for a specified audience; and uses specific tactics to persuade others to take action. Likewise, a persuasive essay is one in which you attempt to get the reader to agree with your point of view. You are trying to present arguments, research, and ideas in order to sway the reader one way or the other. The chart below shows the differences to remember when writing a position paper to inform, or a persuasive to influence others.
Argumentative writing cheat sheet
Next: Problem Identification >>
Last Updated: Sep 12, 2023 2:05 PM
URL: https://wiu.libguides.com/c.php?g=295307
Compare argumentative v. persuasive writing
Learning Center
Filter by Category:
Compare argumentative vs. persuasive writing
october 17, 2023
Read more: The Ultimate Guide to the Six Traits of Writing
While showing persuasive or argumentative essay examples can be helpful, students also need a concrete and specific list of the ingredients found in each type .
Topics & Perspectives
All opinion writing starts with stating a position, stance, or claim. However, the nature of opinion writing is that these topics are debatable—there are differing opinions as to what is correct, fair, or best. And according to the standards—the inclusion (or exclusion) of multiple perspectives is the biggest difference between persuasive writing and argumentative writing.
To consider persuasive writing visually, think of it as a lopsided scale.
Organization & Structure
All genres of argument (e.g., opinion , review, recommendation, persuasive letters, speeches, debates, argument, etc.) utilize a what-and-why structure. The beginning introduces what the writer thinks (e.g., his claim, opinion) and the body outlines why he thinks it (e.g., reasons with evidence). The difference between persuasive and argumentative comes within the body of the written piece.
PERSUASIVE: Traditional instruction encourages starting with the strongest reason. But this means that the reasons will weaken and fizzle by the end.
A more powerful approach would be to leave the reader pondering the best reason. To create this effect, present the reasons in a 2-3-1 order.
First, rank the reasons, determining which is the number one best reason. Which one will resonate with the audience best? That reason should be saved for the final paragraph of the body.
Then, identify the weakest reason of the three. It should be buried in the middle position, leaving the second-best reason to be explained first.
This organization allows students to start with a solid first reason and save their best for last. Leaving "the clincher" for the final body paragraph provides a strong segue into the conclusion.
ARGUMENT: This more sophisticated genre also has 3 (or more) reasons presented within the body. However, with an argumentative piece, there is the added challenge of incorporating the counterclaim .
Ideally, points from the opposition are woven into each of the body paragraphs. After identifying and elaborating on one reason, the writer transitions to explain the opposition's counterpoint (e.g., However, On the other hand, etc.). Then the writer either concedes or refutes it before introducing the second reason. This They say/I say organization intermixes the strengths and limitations of both perspectives. (TIP: Show this by color coding the two positions.)
Although this is a more sophisticated structure, initially it may be easier to simply develop the counterclaim within its own body paragraph. Insert this additional information all about the opposition after the weakest reason—but before the best one. This would adjust the organization to be: 2-3-CC-1.
Audience & Point of View
A writer tailors his message to the audience—or intended reader . An awareness of the audience impacts the formality of the writing.
If the writer uses first-person pronouns (i.e., I, me, my ), he implies a prior relationship between the writer and the reader. This can make the writer—and thus his opinion—more personal. Conversely, third-person pronouns maintain distance between the writer and reader—keeping the communication formal and among strangers.
PERSUASIVE: Academic writing—including persuasive—typically avoids using first-person I and second-person you . However, there are exceptions in some persuasive writing.
If the intended audience is a specific individual or a group, then direct the persuasive message to them explicitly. This might include naming the audience within the opening or greeting and/or speaking directly to the reader using an occasional you . Acknowledging this personal connection between reader and writer can actually strengthen the persuasive tone.
Consequently, using first-person and second-person pronouns in persuasive writing is not necessarily wrong.
ARGUMENT: Argumentative writing is much more formal. There is no relationship between the writer and reader. Thus, it is always written using third-person pronouns.
Although the writer is sharing his opinion, he replaces I with advocates and supporters and substitutes you with opponents and adversaries . This word choice is essential when writing about a debatable or controversial issue that is already fueled with personal emotion.
The more formal third-person point of view helps maintain a tone of fairness and reasonableness. It keeps the focus on the subject matter—not the feelings of either the writer or the reader.
Tone & Attitude
In addition to teaching students what information to reveal in each body paragraph, provide instruction on how to say it .
PERSUASIVE: Although voice is an obvious element of persuasion, writers consider the emotional tactics that will resonate best with their audience. He may present one reason using a disgusted tone, a second reason using a sympathetic voice, and his final reason leaves the reader feeling motivated and inspired.
CAUTION #1: While making strong emotional appeals can fuel persuasive writing, a string of voice-filled and passionate pleas are NOT enough to support an opinion that lacks proof (i.e., evidence, facts, data, quotes).
CAUTION #2: It's easy to become passionate when explaining only one side. However, avoid any polarizing comments about the opposition (e.g., You're dumb if you think… ).
ARGUMENT: It's not that argumentative writing lacks voice. Rather, the tone is simply not as outwardly passionate as the one-sided persuasive.
With the addition of the counterclaim, the writer attempts to demonstrate he is knowledgeable and fair-minded about the issue. This is intended to speak to the skeptical reader and ultimately influence his thinking. Consequently, the writer maintains an objective tone relying on his logical reasons substantiated with evidence. The writer convinces the reader with his information—not his emotion.
At the secondary level, this ingredient of argumentative writing usually includes additional instruction on ethos, pathos, and logos.
While there are differences between persuasion and argument—there are also several similarities—including how the claim is determined and reasons are inferred.
Research & Position
Whether writing a one-sided persuasive or a multi-perspective argument, the writer always enters the process by researching the topic. He gathers information on both/all sides. After studying the issue and the evidence available for all perspectives, aligns with the strongest position—the one with the most evidence . This then converts into his claim or topic sentence .
Reasons & Evidence
When gathering the evidence to determine the strongest side of a persuasive or argumentative, the writer makes a list of facts collected from texts. Each of these text details is potential evidence the writer may cite—but none are the student's own reasons .
In a persuasive or argument, the student must present his reasons to support his opinion. All the details he has collected from text came from other authors—other sources. None are a result of his own thinking.
Consequently, a student must combine several related text details and generate a common category that they all fit. That category or idea is a reason. Then, the grouping of text details serves as the supporting evidence.
According to the college and career-ready standards, the answer to What are persuasive essays—versus the more sophisticated argumentative writing—comes down to several factors. Therefore, it makes sense that presenting a one-sided persuasive is the standard at the elementary level. This is the foundation of a future argument in middle and high school. If a student can't woo the reader when presenting one perspective, he will struggle when he must juggle and present two.
Dissect the K-12 Argumentative Standard
Posters | Persuasive | Argumentative
View Related Articles
Thank you for providing detailed and distinct explanation between the different writing styles.
Related Articles
Advance students from opinion to persuasive to argumentative
Require WHAT & WHY in primary opinion writing
Evaluate 4 factors in argument analysis