Argumentative Essay on Abortion – Sample Essay
Published by gudwriter on October 24, 2017 October 24, 2017
A Break Down of my Abortion Argumentative Essay
Styling format: APA 6th Edition
Elevate Your Writing with Our Free Writing Tools!
Did you know that we provide a free essay and speech generator, plagiarism checker, summarizer, paraphraser, and other writing tools for free?
Any type of essays can be written by our expert tutors. Whether you want an argumentative essay on abortion or on any other topic, our MBA application essay help has got you covered on any type of essay you want written.
Title: Abortion Should Be Legal
Introduction.
The introduction paragraph of an argumentative essay constitutes of 4 parts. Topic introduction, a reason why the topic is important, accepting there is a difference of opinion on this topic and lastly a statement that gives the writer's main premises, popularly known as a thesis statement.
The body of my abortion argumentative essay contains reasons + evidence to support my thesis. I have also included opposing arguments to show the reader that I have considered both sides of the argument and that am able to anticipate and criticize any opposing arguments before they are even stated. I have made sure to show the reader that though I have written opposing arguments and that I do not agree with them.
The conclusion paragraph of this abortion essay constitutes of three main parts. The first part restates the main premises: The decision to terminate a pregnancy should generally lie with pregnant women. The second part presents 1 – 2 sentences which summarizes the arguments that support my thesis. And lastly my personal position.
I tried to use credible resources for this essay. Books from respectable publishers on this subject. Peer reviewed articles and journals are also acceptable.
Argumentative Essay on Abortion
The abortion debate is an ongoing controversy, continually dividing Americans along moral, legal, and religious lines. Most people tend to assume one of two positions: "pro-life" (an embryo or fetus should be given the right to gestate to term and be born. Simply put, women should not be given the right to abort as that constitutes murder) or "pro-choice" (women should be given the right to decide whether or not to terminate a pregnancy).
When you are writing an abortion argumentative essay , you are free to support any side that you want. Whichever position you take, make sure you have good points and supporting facts.
In this abortion essay, I have decided to take the pro-choice position: a woman carrying a fetus should be given the right to abort it or carry the baby to term. In fact, my thesis statement for this argumentative essay is abortion should be legal and women should have the right to decide whether or not to terminate a pregnancy.
My essay is divided into three basic parts, the introduction, the body, and the conclusion. Read till the end to find the brief analysis of the parts /sections.
Here is my abortion argumentative essay. Enjoy!
Abortion Should Be Legal
A heated debate continues to surround the question of whether or not abortion should be legal. Those who feel it should be legal have branded themselves "pro-choice" while those opposed to its legality fall under the banner of "pro-life." In the United States of America, not even the Roe v. Wade Supreme Court case (Parker, 2017) that declared abortion as a fundamental human right has served to bring this debate to an end. The pro-choice brigade front an argument that abortion is a right that should be enjoyed by all women and one that should not be taken away by religious authority or even governments. They claim that this right cannot be superseded by the perceived right that should be enjoyed by a fetus or embryo. If not legalized, the pro-choice claim, women would resort to unsafe means. However, to pro-life, the life of a human being begins at fertilization and therefore abortion condemns an innocent human being to immoral murder. They further argue that the practice exposes the unborn human to pain and suffering. This paper argues that abortion should be legal and women should have the right to decide whether or not to terminate a pregnancy.
Perhaps you may find comparing and contrasting the higher education between England and Kenya interesting .
Just as was observed by the US Supreme Court in Roe v. Wade, an individual should be allowed certain privacy zones or areas. The decision of a pregnant woman to terminate her pregnancy or not should fall within this fundamental right (Parker, 2017). Interfering with this right is a kin to deciding for a person the kind of people they may associate with or the kind of a person they may fall in love with. These kinds of private matters are very sensitive and any decision touching on them should be left at the discretion of an individual. After all, it is the woman who knows why they would want to terminate a pregnancy. It could be that seeing the pregnancy to its maturity and eventual delivery would endanger the life of the bearer. It could also be that a woman is not comfortable with having a baby due to some reason(s). Whatever reason a woman might have, it is their private affair; they should be left to handle it in private.
On the same note, women get empowered by reproductive choice as they get the opportunity to freely exercise control over their bodies. Just like male members of the society, women should be allowed to be independent and be able to determine their future. This includes the freewill of determining whether or not to have children. The ability to control their productive lives would ensure that women are well placed to take part equally in the social and economic matters of the society (Mooney, 2013). It should not be that upon conceiving, a woman has no otherwise but to deliver the baby. What if the conception was accidental? Even if it was not accidental, a woman can realize or determine before delivery that she is just not ready to have the baby as she might have initially planned. At that point, they should have the freedom to terminate the pregnancy.
The pro-life's argument that abortion is murder is a bit far fetched. The fetus or embryo may be innocent as they claim. However, it is noteworthy that it is only after the fetus becomes able to survive outside the womb that personhood begins (Ziegler, 2015). This is definitely after birth and not during the pregnancy or at conception. In this respect, the claim that abortion kills innocent human beings is actually not valid. On the contrary, this stance or statement culminates in the victimization of innocent women who have committed no wrong but exercised their right of controlling their reproductive life. Ideally, an embryo or fetus should not be considered a human being just yet. There should thus be nothing like "unborn babies" but fetuses or embryos.
Legal abortion also ensures that women may avoid maternal injury or death by securing professional and safe means of performing abortion. The point here is that illegalizing abortion would compel some women to resort to unsafe abortion means. In the process, they might sustain life threatening injuries or even lose their lives (Schwarz & Latimer, 2012). Whether legal or not, a woman would make up their mind and terminate her pregnancy! The only difference is that in a "legal" environment, she would be safe. Why then endanger the lives of pregnant women who may like to have an abortion by illegalizing the practice? In addition, the pro-life argument that a fetus feels pain during the procedure of abortion is less convincing. It may be that the reason a mother is terminating a pregnancy is to prevent the yet to be born child from facing the pains of the world. If a mother feels she may not accord her child all the necessities of life, she would be right to subject the child to the "short-term pain" during abortion.
Those opposed to abortion further argue that the practice brews a traumatic experience for women as it involves the death of a human being. Specifically, they contend that the experience emanates from a woman witnessing how she intentionally and violently condemns her unborn child to death by physically destroying it. They hold that it also subjects the woman to unacknowledged grief and thoughts of severed maternal attachments and as well violates her parental responsibility and instinct (Major et al., 2009). According to this argument, this experience can be as traumatic as to plunge a woman into serious mental health problems, in what may be called post-abortion syndrome (PAS). This syndrome may attract symptoms similar to those of post-traumatic stress disorder (PTSD), they say. Anti-abortion crusaders further contend that the aftermath of undergoing the procedure may see a woman experience such PTSD related symptoms as substance abuse, guilt, shame, anger, grief, depression, denial, and flashbacks (Major et al., 2009). While all these may seem to be sensible to some extent, they fail to recognize that a woman who willfully secures an abortion would not have to worry about having "killed" her unborn baby. Instead, she would appreciate that she was able to successfully terminate the pregnancy before it could grow to maturity.
The decision to terminate a pregnancy should generally lie with pregnant women. It is a private decision that should not be interfered with. Women should be able to determine when to have a child. If she deems it not yet time, she should be allowed to abort. A woman actually kills nobody by aborting but rather prevents the fetus from being able to survive outside the womb. The reason for aborting should not be questioned, whether medical, involving incest or rape, or just personal. Whatever reason it might be, it falls within the right of a woman to determine and control their productive life.
Major, B. et al. (2009). Abortion and mental health. American Psychologist , 64 (9), 863-890.
Mooney, C. (2013). Should abortion be legal? San Diego, CA: ReferencePoint Press, Incorporated.
Parker, W. (2017). Life's work: a moral argument for choice . New York City, NY: Simon and Schuster.
Schwarz, S. D., & Latimer, K. (2012). Understanding abortion: from mixed feelings to rational thought . Lanham, MD: Lexington Books.
Ziegler, M. (2015). After Roe . Cambridge , MA: Harvard University Press.
Argumentative Essay against Abortion 2, with Outline
Abortion argumentative essay outline.
Thesis: Abortion is wrong and should not be legalized since its disadvantages far outweigh its advantages, if any.
Paragraph 1:
It is wrong to condemn an innocent human being to murder.
Human life begins at conception and this implies that at whatever stage a pregnancy may be terminated, an innocent being would have been killed.
The fetus is a human being and should be allowed to grow and be born and live their life to the fullest.
A fetus has a unique genetic code and thus it is a unique individual person.
Paragraph 2:
It is wrong to deliberately cause pain.
Whatever process is used to secure an abortion subjects the developing human to untold suffering before they eventually die.
By 18 weeks, a fetus has undergone sufficient development to feel pain.
Aborting a fetus is the same as physically attacking an innocent person and causing them fatal physical bodily harm.
Paragraph 3:
Abortion increases tolerance of killing which is a wrong precedence for the human race.
To legalize abortion and to view it as being right is like to legalize killing and see nothing wrong with it.
The respect people have for human life would be reduced if killing would be legalized.
Loss of society's respect for human life may result into increased murder rates, genocide, and euthanasia.
Paragraph 4:
Abortion is can seriously harm a woman's body and in some cases lead to the death of that woman.
It yields both anticipated physical side effects as well as potentially more serious complications.
In other instances, a woman may experience serious complications that may even threaten her life as a result of having an abortion.
Paragraph 5:
People who believe abortion is not morally wrong argue that the fetus should not necessarily be considered a person with the right to life.
This is wrong because the collection of human cells that is the fetus, if given the opportunity to grow, eventually becomes a complete human being.
The beginning of human life should be considered to be at conception.
A conceived human should be allowed to see out their life.
Paragraph 6:
The pro-choice group argues that pregnant women have moral rights too and that these rights may override the right of the fetus to live.
This argument fails to acknowledge that the moral rights of one human being should not deny another human being their moral rights.
Both the woman and fetus' rights should be respected.
Abortion is absolutely wrong and no arguments can justify its morality or legality. It kills innocent human beings before they can develop and experience life. It also causes untold pain and suffering to an innocent fetus. It further increases tolerance to killing.
Argumentative Essay against Abortion Example 2
People across the world have strong opinions for and against abortion. Those who argue for its legalization fall under the "pro-choice" group while those who oppose its legalization are under the "pro-life" group. Even after the practice was declared a fundamental human right in the United States by the Roe v. Wade Supreme Court case, the debate about it is still going on in the country. According to pro-choice arguments, all women should enjoy abortion as a human right and no religious and/or government authorities should take that away from them. On the other hand, pro-life brigade argue that abortion immorally murders innocent human beings since the life of a human being begins at fertilization. This paper argues that abortion is wrong and should not be legalized since its disadvantages far outweigh its advantages, if any.
The major reason why abortion is wrong is because it is wrong to condemn an innocent human being to murder. Human life begins once they are conceived and this implies that at whatever stage a pregnancy may be terminated, an innocent being would have been killed. The fetus is in itself a human being and should be allowed to grow and be born and live their life to the fullest. As pointed out by Kaczor (2014), a fetus has a unique genetic code and thus it is a unique individual person. It is a potential human being with a future just like people who are already born. It would be wrong to destroy their future on the account of being killed through abortion.
Abortion is also wrong because it is wrong to deliberately cause pain. Whatever process is used to secure an abortion subjects the developing human to untold suffering before they eventually die. By 18 weeks, a fetus has undergone sufficient development to feel pain (Meyers, 2010). Thus, aborting it would be the same as physically attacking an innocent person and causing them fatal physical bodily harm. Under normal circumstances, such an attack would attract condemnation and the person or people involved would be punished accordingly as per the law. This is the exact same way abortion should be viewed and treated. It should be legally prohibited and those who do it should be punished for causing pain on an innocent person.
Further, abortion increases tolerance of killing and this is a wrong precedence being created for the human race. Just as Kershnar (2017) warns, to legalize abortion and to view it as being right is like to legalize killing and see nothing wrong with it. The respect people have for human life would be reduced if killing was legalized. It would be wrong and detrimental to reduce society's respect for human life as it may result in increased murder rates, genocide, and euthanasia. Just like such measures as vaccination and illegalization of murder are taken to preserve human life, prohibiting abortion should be considered an important way of increasing human respect for life. Society should not tolerate killing in whatever form and should discourage it through every available opportunity.
Another detrimental effect of abortion is that it can seriously harm a woman's body and in some cases lead to the death of that woman. It yields both anticipated physical side effects as well as potentially more serious complications. Some of the side effects a woman is likely to experience after securing an abortion include bleeding and spotting, diarrhea, vomiting, nausea, and cramping and abdominal pain. Worse is that these side effects can continue occurring two to four weeks after the procedure is completed ("Possible Physical Side Effects," 2019). In other instances, a woman may experience serious complications that may even threaten her life as a result of having an abortion. These complications may include damage to other body organs, perforation of the uterus, the uterine wall sustaining scars, the cervix being damaged, sepsis or infection, and persistent or heavy bleeding. In the worst case scenario, a woman undergoing the abortion process might lose her life instantly ("Possible Physical Side Effects," 2019). While such cases are rare, it is still not sensible to expose a woman to these experiences. A practice that has the potential to endanger human life in this manner should be considered wrong both legally and morally. It is the responsibility of individuals to care for and not expose their lives to harm.
People who believe abortion is not morally wrong argue that the fetus should not necessarily be considered a person who has the right to life. They hold that the fetus is just a collection of human cells and thus does not deserve the express right to live (Bailey, 2011). This argument is misinformed because the fact is that this collection of human cells that is the fetus, if given the opportunity to grow, eventually becomes a complete human being. This is why the beginning of human life should be considered to be at conception and not at birth or after some time after conception. A conceived human should be allowed to see out their life and only die naturally.
Another argument by the pro-choice group is that pregnant women have moral rights too and that these rights may override the right of the fetus to live under certain circumstances. These rights, according to this argument, include the right to take decision without legal or moral interference, the right to decide one's own future, the right to ownership of one's own body, and the right to life (Bailey, 2011). This argument fails to acknowledge that the moral rights of one human being should not deny another human being their moral rights. Even in cases where carrying a pregnancy to delivery would endanger the life of a pregnant woman, the fetus should be separated from the mother and be allowed to grow through such other mechanisms as being placed in an incubator.
Abortion is absolutely wrong and no arguments can justify its morality or legality. It kills innocent human beings before they can develop and experience life. It also causes untold pain and suffering to an innocent fetus. It further increases tolerance to killing, a precedence that would make people throw away their respect to human life and kill without a second thought. Even worse is that the practice exposes aborting women to serious bodily harm and could even claim their lives. Those who do not consider the fetus as a moral person who deserves to live are wrong because upon complete development, the fetus indeed becomes a human being. Similarly, those who feel the moral rights of a pregnant woman should override those of the fetus ignore the fact that both the woman and the fetus are human beings with equal rights.
Bailey, J. (2011). Abortion . New York, NY: The Rosen Publishing Group.
Kaczor, C. (2014). The ethics of abortion: women's rights, human life, and the question of justice . New York, NY: Routledge.
Kershnar, S. (2017). Does the pro-life worldview make sense?: Abortion, hell, and violence against abortion doctors . New York, NY: Taylor & Francis.
Meyers, C. (2010). The fetal position: a rational approach to the abortion issue . Amherst, NY: Prometheus Books.
"Possible Physical Side Effects after Abortion". (2019). In American Pregnancy Association , Retrieved July 5, 2020.
More examples of argumentative essays written by our team of quality writers
Same Sex Marriage Argumentative Essay, with Outline
American Patriotism Argumentative Essay
Argumentative Essay On Marijuana Legalization
Euthanasia Argumentative Essay Sample
Artificial Intelligence Argumentative Essay
Gun Control Argumentative Essay – Sample Essay
Can Money Buy Happiness Argumentative Essay, With Outline
Illegal Immigration Argumentative Essay
Our online homework help service is available 24/7 to help you with any homework assignments that may be troubling you.

Special offer! Get 20% discount on your first order. Promo code: SAVE20
Related Posts
Free essays and research papers, artificial intelligence argumentative essay – with outline.
Artificial Intelligence Argumentative Essay Outline In recent years, Artificial Intelligence (AI) has become one of the rapidly developing fields and as its capabilities continue to expand, its potential impact on society has become a topic Read more…
Synthesis Essay Example – With Outline
The goal of a synthesis paper is to show that you can handle in-depth research, dissect complex ideas, and present the arguments. Most college or university students have a hard time writing a synthesis essay, Read more…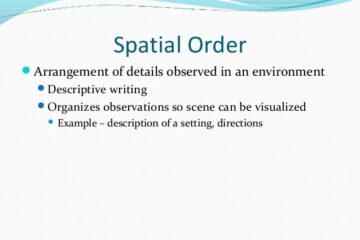 Examples of Spatial Order – With Outline
A spatial order is an organizational style that helps in the presentation of ideas or things as is in their locations. Most students struggle to understand the meaning of spatial order in writing and have Read more…
Abortion - List of Free Essay Examples And Topic Ideas
Abortion is a highly contentious issue with significant moral, legal, and social implications. Essays on abortion could explore the various aspects of the debate including the ethical dimensions, the legal frameworks governing abortion, and the social attitudes surrounding it. They might delve into historical changes in public opinion, the different arguments presented by pro-life and pro-choice advocates, and the impact of legal rulings on the accessibility and safety of abortion services. Discussions could also explore the intersection of abortion with issues like gender equality, religious freedom, and medical ethics. We have collected a large number of free essay examples about Abortion you can find at Papersowl. You can use our samples for inspiration to write your own essay, research paper, or just to explore a new topic for yourself.
Abortion: the most Debated Topic
There is no question that abortion is one of the most debated topics of the last 50 years. Women all over the United States tend to feel passionately over one side or the other, either pro-choice or anti-abortion. Not one to shy away from controversial subjects, I chose this topic to shed light on both sides of the ethical and moral decision of this important issue surrounding a termination of pregnancy. There is no question the gravity of this decision, […]
Women's Rights in the United States in the 1970s
In the 1940's-1960's, there was a blurred distinction between clinical and sexual exams within the medical field (Wendy Kline, She's Beautiful When She's Angry). For example, many male doctors would provide pelvic exams as a means to teach women sex instruction, and were taught to assert their power over their patients. This led to women instituting new training programs for proper examinations, creating a more gentle and greatly-respected method of examining women and their bodies. There was also an increase […]
Abortion and Women's Rights
In spite of women's activist desires, the matter of conceptive decision in the United States was not settled in 1973 by the important Supreme Court choice on account of Roe v. Wade. From the beginning there was animal-like restriction by the Catholic Church. Anyway, in the course of at least the last 20 years, the too early or soon birth discussion has changed into a definitely spellbound, meaningful debate between two differentiating societal talks that are moored to the problems […]
An Issue of Women's Reproductive Rights
We hold these truths to be self-evident: that men and women are created equal (Elizabeth Cady Stanton). In America this has been the basis of what our nation stands for. It is stated that every citizen has the right to equality that shall not be stripped away, in many cases that is not true. Whether man or women you should possess the same rights, but more often than not the women's rights are taken away. There are many instances in […]
Abortion: a Woman's Choice
Women have long been criticized in every aspect of their lives. They have even little to no choice about how to live their lives. Much like, abortion, which is the termination of a pregnancy after, accompanied by, resulting in, or closely followed by the death of the embryo or fetus. It has been one of the most sensitive topics, society sees it as a murderous act. On, January 22, 1973, the Supreme Court ruled on making the availability of abortion […]
We will write an essay sample crafted to your needs.
Don Marquis's View on Abortion
Don Marquis begins his argument of abortion being immoral by mentioning the pro-choice premise, which was that the statement of a fetus is never a person being too narrow. It's too narrow because if the fetus is never a person, then what would be the difference of a 9-month-old fetus and a newborn baby? That would just mean that infanticide isn't considered murder because a 9-month-old fetus and newborn weren't ever considered to be a person. Marquis further mentions that […]
The Murder of Innocence
Abortion is a new generation's way of shrugging off accountability of their action at the cost of human life agreeing to the first revision to the structure that says we have the proper way to give of discourse. Me personally for one beyond any doubt that most of us would agree to the reality that ready to say and do what we need and select. For it is our choice to control of speech our conclusions. In connection, moms at […]
Abortion: Go or no Go
Premature birth ends a pregnancy by killing an actual existence yet the mother isn't accused of homicide. Is this right? Shockingly, this has happened roughly twenty million times in the previous twenty years. Tragically, in South Africa, an unborn human has been slaughtered lawfully because of the nation's insufficient laws! The enemy of a honest unprotected human is a killer, accordingly, the individual merits the discipline proportional to a killer by law. Premature birth on interest just gives a mother […]
Effects of Abortion on Young Women
Abortion is defined as the deliberate termination of a human pregnancy. It is a controversial conversation that most people avoid having.  Abortion is different than most issues in politics, because it directly impacts women, rather than men. Young women being targeted over the last forty-five years, has changed the way the public views abortion and what it does to women. A rise in physical complications, mental health problems, and the modern wave of feminism are the effects of legalized abortion […]
Women's Rights to Choose
Every person in the United States is granted inalienable rights, whether it be to practice their own religion or vote, which should include autonomy over their own bodies.  A woman should have the right to choose what she does with her own body, and in 1973 that became a possibility for American women.  In 1973 Roe v. Wade made it possible for women to legally choose to terminate unwanted pregnancies within their first two trimesters.  The government finally took into […]
The Complex Debate: Exploring Abortion Laws and their Implications
There has been a disputed discussion in history among religious, political, ethical, moral and practical grounds when it comes to the case about abortion. Abortion law forbids, allows, limits and governs the availability of abortion. Abortion laws alter to a high degree by country. For example, three countries in Latin America and two others in Europe ban the act of abortion altogether. In other countries like the United Kingdom contains the abortion act of 1967 that clarifies and prescribes abortion […]
The History of Abortion
The history of abortion' is more complex than most people realize. There has been a lot of debate in the past few years about abortion being murder/not murder. Abortion has become illegal in most states. There are several women who believe in "pro-choice" which means they want to have a choice taking care of the baby. I, personally, believe abortion is murder. You are killing a fetus that is going to be born within months and they don't have a […]
Debates on Abortion Theme
Abortion has proved to be a highly controversial topic in religion, politics, and even ethics. Its debate has caused division between factions with some supporting and others opposing its practice. This issue has also landed in the realm of philosophy where several ethicists have tried to explain why they think the method should either be supported or opposed. This essay looks at the works of Judith Thomson and Don Marquis as a representation of both sides of arguments (advocates and […]
Reasons the Constitution of Texas should be Rewritten
The constitution of Texas was written in 1876 but this constitution is not successful in this modern time. Rules and set of protocols which are written in this constitution are not valid for urban Texas these rules need to be amended. From the time of the adoption of this constitution, a total number of 653 amendments were proposed and out of these 653 a total of 474 amendments were approved by the voters and 179 were rejected. Some ?urrent political […]
Abortion on Teens should be Abolished
Am sure we have all heard of the girl meets boy story, where the girl falls in love with the boy despite receiving plenty of warnings and criticism from any person who has ever mattered in the girl's life. Everything is merry and life is good for the girl until one day she realizes she has missed her period and rushes to her man's home telling herself that everything will be okay. Reality checks in, hard, when the boy declines […]
Get Rid of Abortion or Not?
The world includes a huge variety of people who share different beliefs and morals, however, the Bible states that no one should judge others. One is supposed to respect another for whom they are as a person. The people in this world are beginning to divide because of the debate concerning if abortion is right, or if it is wrong. People identifying themselves to be pro-choice are in support of abortion because they believe a woman should be allowed to […]
The Mother and Abortion
For Gwendolyn Brooks, writing poetry that would be considered out of the ordinary and frowned upon was a common theme for her. Her widespread knowledge on subjects like race, ethnicity, gender, and even abortion placed this African American poet apart from many others. Like many poets, Brooks based many of her works on her own life experiences. Although it's unclear whether or not Brooks had an abortion herself, she creates hints and provokes strong feelings towards the issue, revealing the […]
My Understanding of Abortion
Life has a beginning and an end and every individual knows this, as much as they may not want to know or understand it. An abortion, however, brings a thought to many people within our modern society: Is a baby alive before it is born? There are many ways to look at this but scientist have found out that there is an age of viability, where a baby is considered alive after a certain period of a woman's pregnancy. Before […]
Abotion: Right or Wrong
When does a person learn right from wrong?  Is someone that knows right from wrong, different from someone who does not? These questions bring up the topic of the difference between a "Human" and a "Person". A human would be of human genetics and have a certain build. On the other hand, a human can also not be a person at certain points in the stage of life. If you can distinguish right from wrong, and are able to make […]
Abortion and Fathers Rights
In this section I will be focusing on the fathers' situation before and after conception, and bring out arguments how he could effectively avoid becoming a parent in any way (biological, bearer of financial costs, emotional). The father after conception has no alternatives left, unlike the mother has. She is in a position that can terminate the pregnancy by opting for an abortion, or she can carry out (or at least try to) the pregnancy until the end. The father […]
Women's Rights in China
Despite all the protest that international women's rights movement from the Seneca Falls in 1848 to the National American Woman Suffrage Association in 1890, and the National Women party in 1916. In China women never had the privilege to show what they are capable of doing because that was not a ladylike thing in their family. Women have always been the primary abduction target since the early 1900s to 2005 because it was unacceptable that they had a higher population […]
My Beliefs on Abortion
Society today condones the killing of a life, they call it abortion, but I will try to show you why this is wrong.  Life begins at conception.  The Bible provides proof that God knew us before we were even formed.  This provides truth that what is inside a woman's body is a human life. I believe that when you decide to have an abortion, you are deciding to kill an innocent baby.  Whether you're doing it because the baby may […]
Potential Factors that Influence Abortion
When it comes to women and unplanned pregnancies, there are alternatives other than abortions that a woman can use who and go for who isn't interested in having a child. Adoptions could be one of those alternatives; however, some women can't bear the thought of actually carrying a child. Therefore, they turn to their only option which is the abortion. For women, there are several reasons that may lead to them wanting to have an abortion. According to Stacey (2018), […]
Issue of Sex-Selective Abortion
Sex-selective abortion is the practice of ending a pregnancy due to the predicted gender of the baby. It has been occurring for centeriues in many countries many people believe that males are more valuable than females. This practice has been happening in many Asian countries but even in the US many Asians still hold strong to those beliefs. Due to these beleifs there is a huge shift in sex ratio in Asian countries. People are using the technology to determine […]
Bella by Alejandro Gomez Monteverde
Abstract A major tie of the film is the defense of life, from the moment of its conception. It is a graphic display of the horror that pulses in our society, in where many of these young women who after becoming pregnant have no one to turn to, in where all the factors of life have lead them to take a terrible decision that many later regret which is abortion. In the movie ¨Bella¨ is shows us a bit of […]
Why Abortion should be Illegal
Abortion is an issue in today's society, people that agree or disagree about taking an innocent life away. Even though women now have the legal right to decide what to do with their bodies and to decide whether to end a baby's life, there are options other than abortions. Each and every life is valuable, and babies should be able to experience a future ahead of them. Abortions should be illegal. Making abortion illegal could allow children to live a […]
The Affects of Legalized Abortion on High School Graduation Rates
The legalization of terminating a pregnancy in the United Sates has been one of the greatest and most controversial debates in history starting as early as the 1900s. Decriminalizing abortion was thought to affect many aspects of our society; one of the main aspects being our economy through the increase of high school graduates. High school drop out rates have proven to be directly connected to the legalization of abortion as many teens choose to drop out of school to […]
Abortion Issue: Saving a Life
Abortion is a topic that is a controversial issues in the United States today. Abortion is the removal of an embryo from the female's uterus resulting to the end of pregnancy (dictionary.com). Weather abortion is legal or not women around the world have tried to end their pregnancies. Women having an abortion are jeporadizing their safety and health by self inducing or seeking illegal product. This procedure is done by a licensed healthcare professional. The procedure is done by a […]
Abortion – Pro Choice Perspective
Singer looks at life from a perspective of what produces the best for the majority of people in any given situation. This is commonly known as a utilitarian perspective. Singer's views on human life in general and that of abortion and infanticide come from a separation of the terms human being and person. When observing the natural law theory and the basic definition of common morality I feel as though these ideas of abortion and infanticide are refutable, at least […]
Let's Talk about my Abortion Article
Why is something that requires two people, almost always considered the woman's problem? Every answer to this question is different, more aggressive in some cases, but it narrows down to basic human rights. Now you may be asking "What the hell is she talking about?" and I can assure you, we will get to that. I'd like for you to first put yourself in a situation: You're given a puppy, yet you're allergic to dogs and absolutely do not have […]
Related topic
Additional example essays.
Critical Thinking on Abortion: Analyzing Perspectives and Arguments
Abortion as a Crime: Ethical Considerations and the Need for Safe Access
Purchase Argumentative Essay on Abortion: Exploring Both Sides of the Debate
Why Abortion Should be Illegal
Abortion - Pro Choice Perspective
Abortion Issue, Ethics and Philosophy
Parental Consent for Abortion: Exploring Situational Ethics
CWV 101 Ethical Dilemmas: The Abortion Debate and Consequential Moral Theory
Abortion Should Not Be Legalized: Examining Ethical and Social Concerns
Why Assisted Suicide Should Not be Legal: The Ethical Dilemma of Euthanasia
The Effects of the French Revolution in the Caribbean
Personal Values and Beliefs: Shaping the Workplace
Research Paper FAQ
Why abortion is legal.
Due to the outcome of a Supreme Court hearing, abortion is completely legal. In 1973, the Supreme Court's ruling on Roe vs Wade provided people legal access to abortion across the entire country. While legal, some doctors will not perform abortions.
How Abortion Affects Economy?
Women who have access to legal abortion will have the ability to continue their education and careers. Women denied an abortion because of gestational limits are more than 80% more likely to experience bankruptcy or face eviction.
Where Abortion is Illegal?
Abortion is legal in the entire country of the US, but some states have restrictions based on gestational status, fetal fatal conditions, and even rape. Other countries around the world have different laws and some have completely outlawed abortion, including Honduras, the Dominican Republic, and El Salvador.
Will Abortion Affect Health?
Women who have an abortion by a medical professional are at no risk for future pregnancies and there are no risks to overall health. Abortions do not increase any risk of breast cancer or have any effect on fertility.
Is Abortion Morally Justifiable?
This will depend on the person and their beliefs. Many women find abortion to be moral and a choice they are allowed to make in regards to their own bodies. Some religions have a strict stance on abortion and deem it immoral, regardless of the reason.
The world is actively discussing the ban on abortions in the United States. In such a controversial situation, opinions are divided. Women's rights activists stand against abortion laws, while religious organizations vote for a ban on the termination of pregnancy. Women are outraged that they are being deprived of the ability to control their own body state and plan their parenting. A social issue may often plant different discussions and create various informative abortion essay topics. In such papers on debate topics, students are supposed to present their own opinion backed by facts, reasons, and arguments. To write a perfect essay, one should start the introduction with a topic sentence being a good hook to attract everyone's attention. It's extremely important to get acquainted with speech and persuasive abortion essay example on our website to get a complete idea of how to structure a correct outline for the paper and pick catchy titles, how to write introduction, conclusion for abortion essays. A student must consider many facts about birth laws, elaborate an idea of whether abortions should be legal or illegal, and write a summary for a research paper on abortion based on the information. If you need something to base on, you can familiarize yourself with free argumentative essay on abortion and abortion thesis statement examples on our website.
Essay About Abortion Abortion is the act of ending a pregnancy by removing the fetus of the embryo before it survives outside the before it can survive outside the uterus. However, there is a different situation where abortion can occur. The first one is a miscarriage, where it happens spontaneously (Bennett, 2001). The other form is when deliberate steps are taken to remove the pregnancy, this is termed as induced abortion, or in other terms is an induced miscarriage. The most common technique used in abortion is the surgical technique applied is using the suction device or dilating the cervix. Theodosius & Mitchell (2015) reviewed that it is recommendable to use the drug mifepristone in combination with prostaglandin appears to be as safe and effective as surgery during the first and second trimester of pregnancy. Pills, intrauterine devices, and birth control can be used immediately after an abortion has been done. This act of abortion can lead to increased risks of long-term mental or physical problems when it is unsafely conducted. This is because these people involved perform it unskillfully with unsafe equipment, or in unsanitary facilities. According to statistics done, approximately 56 million abortions are done in each year in the whole world from this percentage only 45% done unsafely whereas the remaining portion is for the unsafe percentage. In the world's abortion statistics conducted between the year 200 and the year 2008, it indicates that the rates of abortion have shifted due to the availability of family planning and birth control techniques. During the traditional days, abortions have been attempted using sharp tools, herbal medicines and by forceful massage, Abortion can be viewed from different perspectives in the world, it can be seen from cultural beliefs, religious beliefs or from the perspective around the globe. Theodosius & Mitchell (2015) reviewed that, different countries limit abortion depending on the situations like during rape cases, poverty, problems with the fetus, incest, or risk to a woman's health. All through, there have been debate over, ethical, moral, and legal issues related to abortion. The obvious outcome is that there are those individuals who argue that an embryo is a human and therefore deserves a right to live, and consequently a person who performs an abortion has committed the same crime as the one who has murdered. On the other side, there are those who oppose arguing that women have a right to make their own decisions to carry the baby or to abort as it involves her own body. Abortions are either legal or illegal. They include vacuum aspiration, early Non-Surgical Abortion, vacuum aspiration, dilation and evacuation, partial-birth Abortion, labor induction, and hysterectomy. The illegal type of abortions is unsafe because it includes the termination of pregnancy by people without necessary skills or where there are minimal medical standards, due to there are abortion laws in countries for instance in the United States of America where it has a role in prohibiting, permits or restricts the availability of abortion. Abortion has ever been through the history of the United States it has been viewed from different perspectives, including moral, religious, practical, ethical and political grounds. Often, it has been regulated or entirely banned by law in various states. According to the World Health Organization (WHO), the rates of abortion are almost equal in all the countries that consider it legal or illegal. Canada has also proved that no criminal law is practicable and acceptable. Sweden, as well as stating that abortions after 18 weeks can successfully be conducted provided excellent services (Miller 2016). Finally, web-based telemedicine services prove to us that clinic-based services are not essential to offer abortion pills safely and effectively. When women are given a right to abortion despite being contrary to the fundamentalist principles of the Christian religion and morality is a human right, which gives favor to women. The right to use contraception and to undergo a safe abortion cannot be discussed because they are known for their achievements of culture, which is related to battle related to the liberation of the women. According to Miller (2016), women's right to comprehensive reproductive health services including abortion are rooted in international human rights standards guaranteeing the right to health, privacy and life, and non-discrimination. These rights are mostly violated when governments make abortion services inaccessible to the women who need them. Under international law, governments can be held accountable for highly restrictive abortion laws and for failure to ensure access to abortion when it is legal, for instance, in cases where a woman is sexually harassed. Governments also bear responsibility for high rates of death and injury among women forced to do unsafe abortions. Therefore, it is the government's responsibility to ease restrictions and ensure access to safe services.
1. Tell Us Your Requirements
2. Pick your perfect writer
3. Get Your Paper and Pay
short deadlines
100% Plagiarism-Free
Certified writers
Persuasive Essay Guide
Persuasive Essay About Abortion

Crafting a Convincing Persuasive Essay About Abortion
Published on: Feb 22, 2023
Last updated on: Nov 22, 2023
People also read
A Comprehensive Guide to Writing an Effective Persuasive Essay
200+ Persuasive Essay Topics to Help You Out
Learn How to Create a Persuasive Essay Outline
30+ Free Persuasive Essay Examples To Get You Started
Read Excellent Examples of Persuasive Essay About Gun Control
How to Write a Persuasive Essay About Covid19 | Examples & Tips
Learn to Write Persuasive Essay About Business With Examples and Tips
Check Out 12 Persuasive Essay About Online Education Examples
Persuasive Essay About Smoking - Making a Powerful Argument with Examples
Share this article
Are you about to write a persuasive essay on abortion but wondering how to begin?
Writing an effective persuasive essay on the topic of abortion can be a difficult task for many students.
It is important to understand both sides of the issue and form an argument based on facts and logical reasoning. This requires research and understanding, which takes time and effort.
In this blog, we will provide you with some easy steps to craft a persuasive essay about abortion that is compelling and convincing. Moreover, we have included some example essays and interesting facts to read and get inspired by.
So let's start!
On This Page On This Page -->
How To Write a Persuasive Essay About Abortion?
Abortion is a controversial topic, with people having differing points of view and opinions on the matter. There are those who oppose abortion, while some people endorse pro-choice arguments.
It is also an emotionally charged subject, so you need to be extra careful when crafting your persuasive essay .
Before you start writing your persuasive essay, you need to understand the following steps.
Step 1: Choose Your Position
The first step to writing a persuasive essay on abortion is to decide your position. Do you support the practice or are you against it? You need to make sure that you have a clear opinion before you begin writing.
Once you have decided, research and find evidence that supports your position. This will help strengthen your argument.
Check out the video below to get more insights into this topic:
Step 2: Choose Your Audience
The next step is to decide who your audience will be. Will you write for pro-life or pro-choice individuals? Or both?
Knowing who you are writing for will guide your writing and help you include the most relevant facts and information.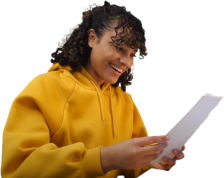 Paper Due? Why Suffer? That's our Job!
Step 3: Define Your Argument
Now that you have chosen your position and audience, it is time to craft your argument.
Start by defining what you believe and why, making sure to use evidence to support your claims. You also need to consider the opposing arguments and come up with counter arguments. This helps make your essay more balanced and convincing.
Step 4: Format Your Essay
Once you have the argument ready, it is time to craft your persuasive essay. Follow a standard format for the essay, with an introduction, body paragraphs, and conclusion.
Make sure that each paragraph is organized and flows smoothly. Use clear and concise language, getting straight to the point.
Step 5: Proofread and Edit
The last step in writing your persuasive essay is to make sure that you proofread and edit it carefully. Look for spelling, grammar, punctuation, or factual errors and correct them. This will help make your essay more professional and convincing.
These are the steps you need to follow when writing a persuasive essay on abortion. It is a good idea to read some examples before you start so you can know how they should be written.
Continue reading to find helpful examples.
Persuasive Essay About Abortion Examples
To help you get started, here are some example persuasive essays on abortion that may be useful for your own paper.
Short Persuasive Essay About Abortion
Persuasive Essay About No To Abortion
What Is Abortion? - Essay Example
Persuasive Speech on Abortion
Legal Abortion Persuasive Essay
Persuasive Essay About Abortion in the Philippines
Persuasive Essay about legalizing abortion
You can also read m ore persuasive essay examples to imp rove your persuasive skills.
Examples of Argumentative Essay About Abortion
An argumentative essay is a type of essay that presents both sides of an argument. These essays rely heavily on logic and evidence.
Here are some examples of argumentative essay with introduction, body and conclusion that you can use as a reference in writing your own argumentative essay.
Abortion Persuasive Essay Introduction
Argumentative Essay About Abortion Conclusion
Argumentative Essay About Abortion Pdf
Argumentative Essay About Abortion in the Philippines
Argumentative Essay About Abortion - Introduction
Abortion Persuasive Essay Topics
If you are looking for some topics to write your persuasive essay on abortion, here are some examples:
Should abortion be legal in the United States?
Is it ethical to perform abortions, considering its pros and cons?
What should be done to reduce the number of unwanted pregnancies that lead to abortions?
Is there a connection between abortion and psychological trauma?
What are the ethical implications of abortion on demand?
How has the debate over abortion changed over time?
Should there be legal restrictions on late-term abortions?
Does gender play a role in how people view abortion rights?
Is it possible to reduce poverty and unwanted pregnancies through better sex education?
How is the anti-abortion point of view affected by religious beliefs and values?
These are just some of the potential topics that you can use for your persuasive essay on abortion. Think carefully about the topic you want to write about and make sure it is something that interests you.
Check out m ore persuasive essay topics that will help you explore other things that you can write about!
Tough Essay Due? Hire Tough Writers!
Facts About Abortion You Need to Know
Here are some facts about abortion that will help you formulate better arguments.
According to the Guttmacher Institute , 1 in 4 pregnancies end in abortion.
The majority of abortions are performed in the first trimester.
Abortion is one of the safest medical procedures, with less than a 0.5% risk of major complications.
In the United States, 14 states have laws that restrict or ban most forms of abortion after 20 weeks gestation.
Seven out of 198 nations allow elective abortions after 20 weeks of pregnancy.
In places where abortion is illegal, more women die during childbirth and due to complications resulting from pregnancy.
A majority of pregnant women who opt for abortions do so for financial and social reasons.
According to estimates, 56 million abortions occur annually.
In conclusion, these are some of the examples, steps, and topics that you can use to write a persuasive essay. Make sure to do your research thoroughly and back up your arguments with evidence. This will make your essay more professional and convincing.
Need the services of a professional essay writing service ? We've got your back!
MyPerfectWords.com is a persuasive essay writing service that provides help to students in the form of professionally written essays. Our persuasive essay writer can craft quality persuasive essays on any topic, including abortion.
Frequently Asked Questions
What should i talk about in an essay about abortion.
When writing an essay about abortion, it is important to cover all the aspects of the subject. This includes discussing both sides of the argument, providing facts and evidence to support your claims, and exploring potential solutions.
What is a good argument for abortion?
A good argument for abortion could be that it is a woman's choice to choose whether or not to have an abortion. It is also important to consider the potential risks of carrying a pregnancy to term.
Caleb S. (Marketing, Linguistics)
Caleb S. has been providing writing services for over five years and has a Masters degree from Oxford University. He is an expert in his craft and takes great pride in helping students achieve their academic goals. Caleb is a dedicated professional who always puts his clients first.
Paper Due? Why Suffer? That's our Job!
Keep reading
We value your privacy
We use cookies to improve your experience and give you personalized content. Do you agree to our cookie policy?
Website Data Collection
We use data collected by cookies and JavaScript libraries.
Are you sure you want to cancel?
Your preferences have not been saved.
Advertisement
Supported by
Ross Douthat
The Case Against Abortion
By Ross Douthat
Opinion Columnist
A striking thing about the American abortion debate is how little abortion itself is actually debated. The sensitivity and intimacy of the issue, the mixed feelings of so many Americans, mean that most politicians and even many pundits really don't like to talk about it.
The mental habits of polarization, the assumption that the other side is always acting with hidden motives or in bad faith, mean that accusations of hypocrisy or simple evil are more commonplace than direct engagement with the pro-choice or pro-life argument.
And the Supreme Court's outsize role in abortion policy means that the most politically important arguments are carried on by lawyers arguing constitutional theory, at one remove from the real heart of the debate.
But with the court set this week to hear Dobbs v. Jackson Women's Health Organization, a direct challenge to Roe v. Wade, it seems worth letting the lawyers handle the meta-arguments and writing about the thing itself. So this essay will offer no political or constitutional analysis. It will simply try to state the pro-life case.
At the core of our legal system, you will find a promise that human beings should be protected from lethal violence. That promise is made in different ways by the Constitution and the Declaration of Independence; it's there in English common law, the Ten Commandments and the Universal Declaration of Human Rights. We dispute how the promise should be enforced, what penalties should be involved if it is broken and what crimes might deprive someone of the right to life. But the existence of the basic right, and a fundamental duty not to kill, is pretty close to bedrock.
There is no way to seriously deny that abortion is a form of killing. At a less advanced stage of scientific understanding, it was possible to believe that the embryo or fetus was somehow inert or vegetative until so-called quickening, months into pregnancy. But we now know the embryo is not merely a cell with potential, like a sperm or ovum, or a constituent part of human tissue, like a skin cell. Rather, a distinct human organism comes into existence at conception, and every stage of your biological life, from infancy and childhood to middle age and beyond, is part of a single continuous process that began when you were just a zygote.
We know from embryology, in other words, not Scripture or philosophy, that abortion kills a unique member of the species Homo sapiens, an act that in almost every other context is forbidden by the law.
This means that the affirmative case for abortion rights is inherently exceptionalist, demanding a suspension of a principle that prevails in practically every other case. This does not automatically tell against it; exceptions as well as rules are part of law. But it means that there is a burden of proof on the pro-choice side to explain why in this case taking another human life is acceptable, indeed a protected right itself.
One way to clear this threshold would be to identify some quality that makes the unborn different in kind from other forms of human life — adult, infant, geriatric. You need an argument that acknowledges that the embryo is a distinct human organism but draws a credible distinction between human organisms and human persons , between the unborn lives you've excluded from the law's protection and the rest of the human race.
In this kind of pro-choice argument and theory, personhood is often associated with some property that's acquired well after conception: cognition, reason, self-awareness, the capacity to survive outside the womb. And a version of this idea, that human life is there in utero but human personhood develops later, fits intuitively with how many people react to a photo of an extremely early embryo ( It doesn't look human, does it? ) — though less so to a second-trimester fetus, where the physical resemblance to a newborn is more palpable.
But the problem with this position is that it's hard to identify exactly what property is supposed to do the work of excluding the unborn from the ranks of humans whom it is wrong to kill. If full personhood is somehow rooted in reasoning capacity or self-consciousness, then all manner of adult human beings lack it or lose it at some point or another in their lives. If the capacity for survival and self-direction is essential, then every infant would lack personhood — to say nothing of the premature babies who are unviable without extreme medical interventions but regarded, rightly, as no less human for all that.
At its most rigorous, the organism-but-not-person argument seeks to identify some stage of neurological development that supposedly marks personhood's arrival — a transition equivalent in reverse to brain death at the end of life. But even setting aside the practical difficulties involved in identifying this point, we draw a legal line at brain death because it's understood to be irreversible, the moment at which the human organism's healthy function can never be restored. This is obviously not the case for an embryo on the cusp of higher brain functioning — and if you knew that a brain-dead but otherwise physically healthy person would spontaneously regain consciousness in two weeks, everyone would understand that the caregivers had an obligation to let those processes play out.
Or almost everyone, I should say. There are true rigorists who follow the logic of fetal nonpersonhood toward repugnant conclusions — for instance, that we ought to permit the euthanizing of severely disabled newborns, as the philosopher Peter Singer has argued. This is why abortion opponents have warned of a slippery slope from abortion to infanticide and involuntary euthanasia; as pure logic, the position that unborn human beings aren't human persons can really tend that way.
But to their credit, only a small minority of abortion-rights supporters are willing to be so ruthlessly consistent. Instead, most people on the pro-choice side are content to leave their rules of personhood a little hazy, and combine them with the second potent argument for abortion rights: namely, that regardless of the precise moral status of unborn human organisms, they cannot enjoy a legal right to life because that would strip away too many rights from women.
A world without legal abortion, in this view, effectively consigns women to second-class citizenship — their ambitions limited, their privacy compromised, their bodies conscripted, their claims to full equality a lie. These kind of arguments often imply that birth is the most relevant milestone for defining legal personhood — not because of anything that happens to the child but because it's the moment when its life ceases to impinge so dramatically on its mother.
There is a powerful case for some kind of feminism embedded in these claims. The question is whether that case requires abortion itself.
Certain goods that should be common to men and women cannot be achieved, it's true, if the law simply declares the sexes equal without giving weight to the disproportionate burdens that pregnancy imposes on women. Justice requires redistributing those burdens, through means both traditional and modern — holding men legally and financially responsible for all the children that they father and providing stronger financial and social support for motherhood at every stage.
But does this kind of justice for women require legal indifference to the claims of the unborn? Is it really necessary to found equality for one group of human beings on legal violence toward another, entirely voiceless group?
We have a certain amount of practical evidence that suggests the answer is no. Consider, for instance, that between the early 1980s and the later 2010s the abortion rate in the United States fell by more than half . The reasons for this decline are disputed, but it seems reasonable to assume that it reflects a mix of cultural change, increased contraception use and the effects of anti-abortion legal strategies, which have made abortion somewhat less available in many states, as pro-choice advocates often lament.
If there were an integral and unavoidable relationship between abortion and female equality, you would expect these declines — fewer abortions, diminished abortion access — to track with a general female retreat from education and the workplace. But no such thing has happened: Whether measured by educational attainment, managerial and professional positions, breadwinner status or even political office holding, the status of women has risen in the same America where the pro-life movement has (modestly) gained ground.
Of course, it's always possible that female advancement would have been even more rapid, the equality of the sexes more fully and perfectly established, if the pro-life movement did not exist. Certainly in the individual female life trajectory, having an abortion rather than a baby can offer economic and educational advantages.
On a collective level, though, it's also possible that the default to abortion as the solution to an unplanned pregnancy actually discourages other adaptations that would make American life friendlier to women. As Erika Bachiochi wrote recently in National Review , if our society assumes that "abortion is what enables women to participate in the workplace," then corporations may prefer the abortion default to more substantial accommodations like flexible work schedules and better pay for part-time jobs — relying on the logic of abortion rights, in other words, as a reason not to adapt to the realities of childbearing and motherhood.
At the very least, I think an honest look at the patterns of the past four decades reveals a multitude of different ways to offer women greater opportunities, a multitude of paths to equality and dignity — a multitude of ways to be a feminist, in other words, that do not require yoking its idealistic vision to hundreds of thousands of acts of violence every year.
It's also true, though, that nothing in all that multitude of policies will lift the irreducible burden of childbearing, the biological realities that simply cannot be redistributed to fathers, governments or adoptive parents. And here, too, a portion of the pro-choice argument is correct: The unique nature of pregnancy means that there has to be some limit on what state or society asks of women and some zone of privacy where the legal system fears to tread.
This is one reason the wisest anti-abortion legislation — and yes, pro-life legislation is not always wise — criminalizes the provision of abortion by third parties, rather than prosecuting the women who seek one. It's why anti-abortion laws are rightly deemed invasive and abusive when they lead to the investigation of suspicious-seeming miscarriages. It's why the general principle of legal protection for human life in utero may or must understandably give way in extreme cases, extreme burdens: the conception by rape, the life-threatening pregnancy.
At the same time, though, the pro-choice stress on the burden of the ordinary pregnancy can become detached from the way that actual human beings experience the world. In a famous thought experiment, the philosopher Judith Jarvis Thomson once analogized an unplanned pregnancy to waking up with a famous violinist hooked up to your body, who will die if he's disconnected before nine months have passed. It's a vivid science-fiction image but one that only distantly resembles the actual thing that it describes — a new life that usually exists because of a freely chosen sexual encounter, a reproductive experience that if material circumstances were changed might be desired and celebrated, a "disconnection" of the new life that cannot happen without lethal violence and a victim who is not some adult stranger but the woman's child.
One can accept pro-choice logic, then, insofar as it demands a sphere of female privacy and warns constantly against the potential for abuse, without following that logic all the way to a general right to abort an unborn human life. Indeed, this is how most people approach similar arguments in other contexts. In the name of privacy and civil liberties we impose limits on how the justice system polices and imprisons, and we may celebrate activists who try to curb that system's manifest abuses. But we don't (with, yes, some anarchist exceptions) believe that we should remove all legal protections for people's property or lives.
That removal of protection would be unjust no matter what its consequences, but in reality we know that those consequences would include more crime, more violence and more death. And the anti-abortion side can give the same answer when it's asked why we can't be content with doing all the other things that may reduce abortion rates and leaving legal protection out of it: Because while legal restrictions aren't sufficient to end abortion, there really are a lot of unborn human lives they might protect.
Consider that when the State of Texas put into effect this year a ban on most abortions after about six weeks, the state's abortions immediately fell by half. I think the Texas law, which tries to evade the requirements of Roe v. Wade and Planned Parenthood v. Casey by using private lawsuits for enforcement, is vulnerable to obvious critiques and liable to be abused. It's not a model I would ever cite for pro-life legislation.
But that immediate effect, that sharp drop in abortions, is why the pro-life movement makes legal protection its paramount goal.
According to researchers at the University of Texas at Austin, who surveyed the facilities that provide about 93 percent of all abortions in the state, there were 2,149 fewer legal abortions in Texas in the month the law went into effect than in the same month in 2020.
About half that number may end up still taking place, some estimates suggest, many of them in other states. But that still means that in a matter of months, more than a thousand human beings will exist as legal persons, rights-bearing Texans — despite still being helpless, unreasoning and utterly dependent — who would not have existed had this law not given them protection.
But, in fact, they exist already. They existed, at our mercy, all along.
The Times is committed to publishing a diversity of letters to the editor. We'd like to hear what you think about this or any of our articles. Here are some tips . And here's our email: [email protected] .
Follow The New York Times Opinion section on Facebook , Twitter (@NYTOpinion) and Instagram .
Ross Douthat has been an Opinion columnist for The Times since 2009. He is the author of several books, most recently, "The Deep Places: A Memoir of Illness and Discovery." @ DouthatNYT • Facebook
Read our research on: Israel | Internet & Technology | Science
Regions & Countries
Key facts about the abortion debate in america.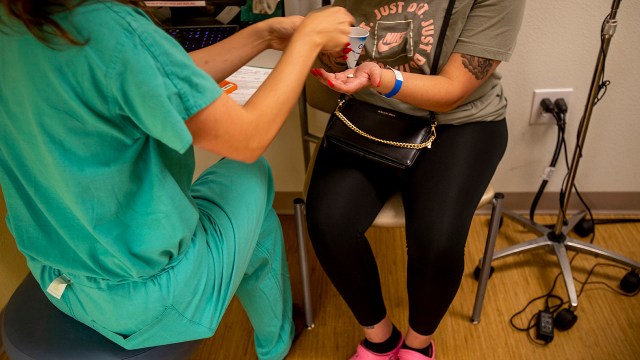 The U.S. Supreme Court's June 2022 ruling to overturn Roe v. Wade – the decision that had guaranteed a constitutional right to an abortion for nearly 50 years – has shifted the legal battle over abortion to the states, with some prohibiting the procedure and others moving to safeguard it.
As the nation's post-Roe chapter begins, here are key facts about Americans' views on abortion, based on two Pew Research Center polls: one conducted from June 25-July 4 , just after this year's high court ruling, and one conducted in March , before an earlier leaked draft of the opinion became public.
This analysis primarily draws from two Pew Research Center surveys, one surveying 10,441 U.S. adults conducted March 7-13, 2022, and another surveying 6,174 U.S. adults conducted June 27-July 4, 2022. Here are the questions used for the March survey , along with responses, and the questions used for the survey from June and July , along with responses.
Everyone who took part in these surveys is a member of the Center's American Trends Panel (ATP), an online survey panel that is recruited through national, random sampling of residential addresses. This way nearly all U.S. adults have a chance of selection. The survey is weighted to be representative of the U.S. adult population by gender, race, ethnicity, partisan affiliation, education and other categories. Read more about the ATP's methodology .
A majority of the U.S. public disapproves of the Supreme Court's decision to overturn Roe. About six-in-ten adults (57%) disapprove of the court's decision that the U.S. Constitution does not guarantee a right to abortion and that abortion laws can be set by states, including 43% who strongly disapprove, according to the summer survey. About four-in-ten (41%) approve, including 25% who strongly approve.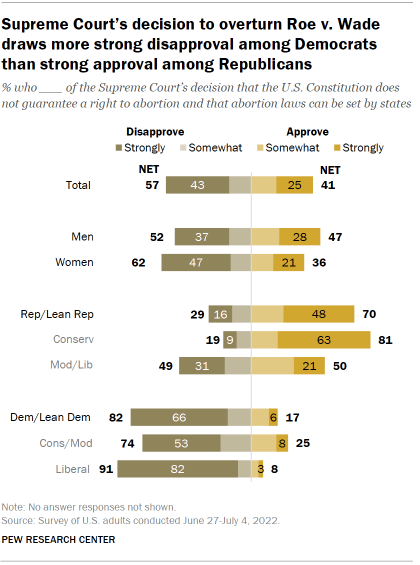 About eight-in-ten Democrats and Democratic-leaning independents (82%) disapprove of the court's decision, including nearly two-thirds (66%) who strongly disapprove. Most Republicans and GOP leaners (70%) approve , including 48% who strongly approve.
Most women (62%) disapprove of the decision to end the federal right to an abortion. More than twice as many women strongly disapprove of the court's decision (47%) as strongly approve of it (21%). Opinion among men is more divided: 52% disapprove (37% strongly), while 47% approve (28% strongly).
About six-in-ten Americans (62%) say abortion should be legal in all or most cases, according to the summer survey – little changed since the March survey conducted just before the ruling. That includes 29% of Americans who say it should be legal in all cases and 33% who say it should be legal in most cases. About a third of U.S. adults (36%) say abortion should be illegal in all (8%) or most (28%) cases.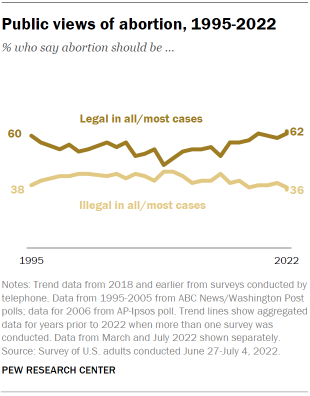 Generally, Americans' views of whether abortion should be legal remained relatively unchanged in the past few years , though support fluctuated somewhat in previous decades.
Relatively few Americans take an absolutist view on the legality of abortion – either supporting or opposing it at all times, regardless of circumstances. The March survey found that support or opposition to abortion varies substantially depending on such circumstances as when an abortion takes place during a pregnancy, whether the pregnancy is life-threatening or whether a baby would have severe health problems.
While Republicans' and Democrats' views on the legality of abortion have long differed, the 46 percentage point partisan gap today is considerably larger than it was in the recent past, according to the survey conducted after the court's ruling. The wider gap has been largely driven by Democrats: Today, 84% of Democrats say abortion should be legal in all or most cases, up from 72% in 2016 and 63% in 2007. Republicans' views have shown far less change over time: Currently, 38% of Republicans say abortion should be legal in all or most cases, nearly identical to the 39% who said this in 2007.
However, the partisan divisions over whether abortion should generally be legal tell only part of the story. According to the March survey, sizable shares of Democrats favor restrictions on abortion under certain circumstances, while majorities of Republicans favor abortion being legal in some situations , such as in cases of rape or when the pregnancy is life-threatening.
There are wide religious divides in views of whether abortion should be legal , the summer survey found. An overwhelming share of religiously unaffiliated adults (83%) say abortion should be legal in all or most cases, as do six-in-ten Catholics. Protestants are divided in their views: 48% say it should be legal in all or most cases, while 50% say it should be illegal in all or most cases. Majorities of Black Protestants (71%) and White non-evangelical Protestants (61%) take the position that abortion should be legal in all or most cases, while about three-quarters of White evangelicals (73%) say it should be illegal in all (20%) or most cases (53%).
In the March survey, 72% of White evangelicals said that the statement "human life begins at conception, so a fetus is a person with rights" reflected their views extremely or very well . That's much greater than the share of White non-evangelical Protestants (32%), Black Protestants (38%) and Catholics (44%) who said the same. Overall, 38% of Americans said that statement matched their views extremely or very well.
Catholics, meanwhile, are divided along religious and political lines in their attitudes about abortion, according to the same survey. Catholics who attend Mass regularly are among the country's strongest opponents of abortion being legal, and they are also more likely than those who attend less frequently to believe that life begins at conception and that a fetus has rights. Catholic Republicans, meanwhile, are far more conservative on a range of abortion questions than are Catholic Democrats.
Women (66%) are more likely than men (57%) to say abortion should be legal in most or all cases, according to the survey conducted after the court's ruling.
More than half of U.S. adults – including 60% of women and 51% of men – said in March that women should have a greater say than men in setting abortion policy . Just 3% of U.S. adults said men should have more influence over abortion policy than women, with the remainder (39%) saying women and men should have equal say.
The March survey also found that by some measures, women report being closer to the abortion issue than men . For example, women were more likely than men to say they had given "a lot" of thought to issues around abortion prior to taking the survey (40% vs. 30%). They were also considerably more likely than men to say they personally knew someone (such as a close friend, family member or themselves) who had had an abortion (66% vs. 51%) – a gender gap that was evident across age groups, political parties and religious groups.
Relatively few Americans view the morality of abortion in stark terms , the March survey found. Overall, just 7% of all U.S. adults say having an abortion is morally acceptable in all cases, and 13% say it is morally wrong in all cases. A third say that having an abortion is morally wrong in most cases, while about a quarter (24%) say it is morally acceptable in most cases. An additional 21% do not consider having an abortion a moral issue.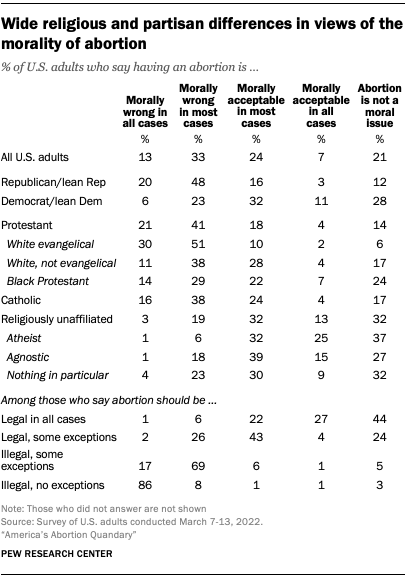 Among Republicans, most (68%) say that having an abortion is morally wrong either in most (48%) or all cases (20%). Only about three-in-ten Democrats (29%) hold a similar view. Instead, about four-in-ten Democrats say having an abortion is morally acceptable in most (32%) or all (11%) cases, while an additional 28% say it is not a moral issue.
White evangelical Protestants overwhelmingly say having an abortion is morally wrong in most (51%) or all cases (30%). A slim majority of Catholics (53%) also view having an abortion as morally wrong, but many also say it is morally acceptable in most (24%) or all cases (4%), or that it is not a moral issue (17%). Among religiously unaffiliated Americans, about three-quarters see having an abortion as morally acceptable (45%) or not a moral issue (32%).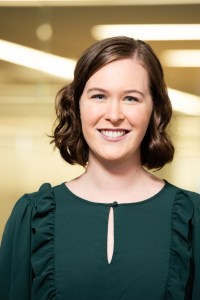 Sign up for our weekly newsletter
Fresh data delivered Saturday mornings
Public Opinion on Abortion
Majority in u.s. say abortion should be legal in some cases, illegal in others, three-in-ten or more democrats and republicans don't agree with their party on abortion, partisanship a bigger factor than geography in views of abortion access locally, most popular.
About Pew Research Center Pew Research Center is a nonpartisan fact tank that informs the public about the issues, attitudes and trends shaping the world. It conducts public opinion polling, demographic research, media content analysis and other empirical social science research. Pew Research Center does not take policy positions. It is a subsidiary of The Pew Charitable Trusts .
There Are More Than Two Sides to the Abortion Debate
Readers share their perspectives.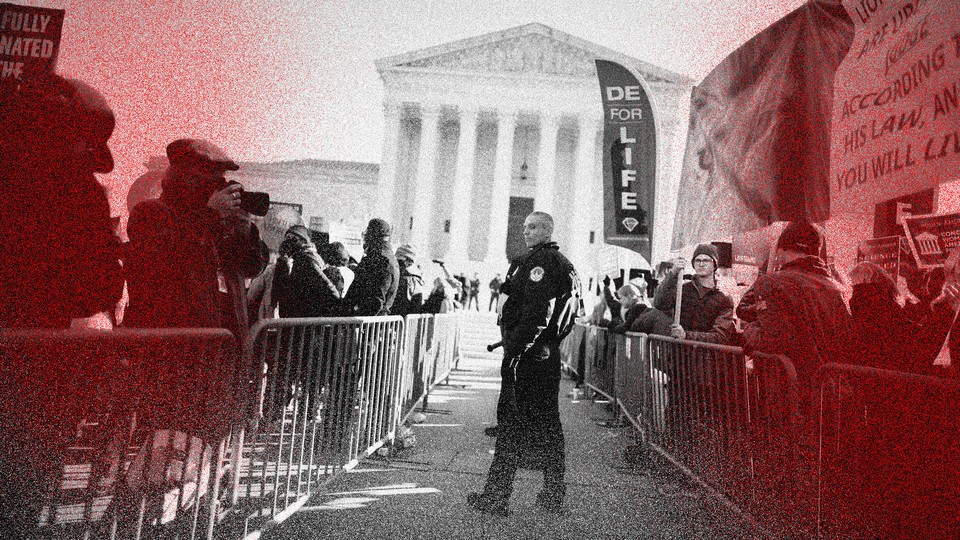 Sign up for Conor's newsletter here.
Earlier this week I curated some nuanced commentary on abortion and solicited your thoughts on the same subject. What follows includes perspectives from several different sides of the debate. I hope each one informs your thinking, even if only about how some other people think.
We begin with a personal reflection.
Cheryl was 16 when New York State passed a statute legalizing abortion and 19 when Roe v. Wade was decided in 1973. At the time she was opposed to the change, because "it just felt wrong." Less than a year later, her mother got pregnant and announced she was getting an abortion.
She recalled:
My parents were still married to each other, and we were financially stable. Nonetheless, my mother's announcement immediately made me a supporter of the legal right to abortion. My mother never loved me. My father was physically abusive and both parents were emotionally and psychologically abusive on a virtually daily basis. My home life was hellish. When my mother told me about the intended abortion, my first thought was, "Thank God that they won't be given another life to destroy." I don't deny that there are reasons to oppose abortion. As a feminist and a lawyer, I can now articulate several reasons for my support of legal abortion: a woman's right to privacy and autonomy and to the equal protection of the laws are near the top of the list. (I agree with Ruth Bader Ginsburg that equal protection is a better legal rationale for the right to abortion than privacy.) But my emotional reaction from 1971 still resonates with me. Most people who comment on the issue, on both sides, do not understand what it is to go through childhood unloved. It is horrific beyond my powers of description. To me, there is nothing more immoral than forcing that kind of life on any child. Anti-abortion activists often like to ask supporters of abortion rights: "Well, what if your mother had decided to abort you?" All I can say is that I have spent a great portion of my life wishing that my mother had done exactly that.
Steven had related thoughts:
I have respect for the idea that there should be some restrictions on abortion. But the most fundamental, and I believe flawed, unstated assumptions of the anti-choice are that A) they are acting on behalf of the fetus, and more importantly B) they know what the fetus would want. I would rather not have been born than to have been born to a mother who did not want me. All children should be wanted children—for the sake of all concerned. You can say that different fetuses would "want" different things—though it's hard to say a clump of cells "wants" anything. How would we know? The argument lands, as it does generally, with the question of who should be making that decision. Who best speaks in the fetus's interests? Who is better positioned morally or practically than the expectant mother?
Geoff self-describes as "pro-life" and guilty of some hypocrisy. He writes:
I'm pro-life because I have a hard time with the dehumanization that comes with the extremes of abortion on demand … Should it be okay to get an abortion when you find your child has Down syndrome? What of another abnormality? Or just that you didn't want a girl? Any argument that these are legitimate reasons is disturbing. But so many of the pro-life just don't seem to care about life unless it's a fetus they can force a woman to carry. The hypocrisy is real. While you can argue that someone on death row made a choice that got them to that point, whereas a fetus had no say, I find it still hard to swallow that you can claim one life must be protected and the other must be taken. Life should be life. At least in the Catholic Church this is more consistent. I myself am guilty of a degree of hypocrisy. My wife and I used IVF to have our twins. There were other embryos created and not inserted. They were eventually destroyed. So did I support killing a life? Maybe? I didn't want to donate them for someone else to give birth to—it felt wrong to think my twins may have brothers or sisters in the world they would never know about. Yet does that mean I was more willing to kill my embryos than to have them adopted? Sure seems like it. So I made a morality deal with myself and moved the goal post—the embryos were not yet in a womb and were so early in development that they couldn't be considered fully human life. They were still potential life.
Colleen, a mother of three, describes why she ended her fourth pregnancy:
I was young when I first engaged this debate. Raised Catholic, anti-choice, and so committed to my position that I broke my parents' hearts by giving birth during my junior year of college. At that time, my sense of my own rights in the matter was almost irrelevant. I was enslaved by my body. One husband and two babies later I heard a remarkable Jesuit theologian (I wish I could remember his name) speak on the matter and he, a Catholic priest, framed it most directly. We prioritize one life over another all the time. Most obviously, we justify the taking of life in war with all kinds of arguments that often turn out to be untrue. We also do so as we decide who merits access to health care or income support or other life-sustaining things. So the question of abortion then boils down to: Who gets to decide? Who gets to decide that the life of a human in gestation is actually more valuable than the life of the woman who serves as host—or vice versa? Who gets to decide when the load a woman is being asked to carry is more than she can bear? The state? Looking back over history, he argued that he certainly had more faith in the person most involved to make the best decision than in any formalized structure—church or state—created by men. Every form of birth control available failed me at one point or another, so when yet a 4th pregnancy threatened to interrupt the education I had finally been able to resume, I said "Enough." And as I cried and struggled to come to that position, the question that haunted me was "Doesn't MY life count?" And I decided it did.
Florence articulates what it would take to make her anti-abortion:
What people seem to miss is that depriving a woman of bodily autonomy is slavery. A person who does not control his/her own body is—what? A slave. At its simplest, this is the issue. I will be anti-abortion when men and women are equal in all facets of life—wages, chores, child-rearing responsibilities, registering for the draft, to name a few obvious ones. When there is birth control that is effective, where women do not bear most of the responsibility. We need to raise boys who are respectful to girls, who do not think that they are entitled to coerce a girl into having sex that she doesn't really want or is unprepared for. We need for sex education to be provided in schools so young couples know what they are getting into when they have sex. Especially the repercussions of pregnancy. We need to raise girls who are confident and secure, who don't believe they need a male to "complete" them. Who have enough agency to say "no" and to know why. We have to make abortion unnecessary … We have so far to go. If abortion is ruled illegal, or otherwise curtailed, we will never know if the solutions to women's second-class status will work. We will be set back to the 50s or worse. I don't want to go back. Women have fought from the beginning of time to own their bodies and their lives. To deprive us of all of the amazing strides forward will affect all future generations.
Similarly, Ben agrees that in our current environment, abortion is often the only way women can retain equal citizenship and participation in society, but also agrees with pro-lifers who critique the status quo, writing that he doesn't want a world where a daughter's equality depends on her right "to perform an act of violence on their potential descendents." Here's how he resolves his conflictedness:
Conservatives arguing for a more family-centered society, in which abortion is unnecessary to protect the equal rights of women, are like liberals who argue for defunding the police and relying on addiction, counselling, and other services, in that they argue for removing what offends them without clear, credible plans to replace the functions it serves. I sincerely hope we can move towards a world in which armed police are less necessary. But before we can remove the guardrails of the police, we need to make the rest of the changes so that the world works without them. Once liberal cities that have shown interest in defunding the police can prove that they can fund alternatives, and that those alternatives work, then I will throw my support behind defunding the police. Similarly, once conservative politicians demonstrate a credible commitment to an alternative vision of society in which women are supported, families are not taken for granted, and careers and short-term productivity are not the golden calves they are today, I will be willing to support further restrictions on abortion. But until I trust that they are interested in solving the underlying problem (not merely eliminating an aspect they find offensive), I will defend abortion, as terrible as it is, within reasonable legal limits.
Two readers objected to foregrounding gender equality. One emailed anonymously, writing in part:
A fetus either is or isn't a person. The reason I'm pro-life is that I've never heard a coherent defense of the proposition that a fetus is not a person, and I'm not sure one can be made. I've read plenty of progressive commentary, and when it bothers to make an argument for abortion "rights" at all, it talks about "the importance of women's healthcare" or something as if that were the issue.
Christopher expanded on that last argument:
Of the many competing ethical concerns, the one that trumps them all is the status of the fetus. It is the only organism that gets destroyed by the procedure. Whether that is permissible trumps all other concerns. Otherwise important ethical claims related to a woman's bodily autonomy, less relevant social disparities caused by the differences in men's and women's reproductive functions, and even less relevant differences in partisan commitments to welfare that would make abortion less appealing––all of that is secondary. The relentless strategy by the pro-choice to sidestep this question and pretend that a woman's right to bodily autonomy is the primary ethical concern is, to me, somewhere between shibboleth and mass delusion. We should spend more time, even if it's unproductive, arguing about the status of the fetus, because that is the question, and we should spend less time indulging this assault-on-women's-rights narrative pushed by the Left.
Jean is critical of the pro-life movement:
Long-acting reversible contraceptives, robust, science-based sex education for teens, and a stronger social safety net would all go a remarkable way toward decreasing the number of abortions sought. Yet all the emphasis seems to be on simply making abortion illegal. For many, overturning Roe v. Wade is not about reducing abortions so much as signalling that abortion is wrong. If so-called pro-lifers were as concerned about abortion as they seem to be, they would spend more time, effort, and money supporting efforts to reduce the need for abortion—not simply trying to make it illegal without addressing why women seek it out. Imagine, in other words, a world where women hardly needed to rely on abortion for their well-being and ability to thrive. Imagine a world where almost any woman who got pregnant had planned to do so, or was capable of caring for that child. What is the anti-abortion movement doing to promote that world?
Destiny has one relevant answer. She writes:
I run a pro-life feminist group and we often say that our goal is not to make abortion illegal, but rather unnecessary and unthinkable by supporting women and humanizing the unborn child so well.
Robert suggests a different focus:
Any well-reasoned discussion of abortion policy must include contraception because abortion is about unwanted children brought on by poorly reasoned choices about sex. Such choices will always be more emotional than rational. Leaving out contraception makes it an unrealistic, airy discussion of moral philosophy. In particular, we need to consider government-funded programs of long-acting reversible contraception which enable reasoned choices outside the emotional circumstances of having sexual intercourse.
Last but not least, if anyone can unite the pro-life and pro-choice movements, it's Errol, whose thoughts would rankle majorities in both factions as well as a majority of Americans. He writes:
The decision to keep the child should not be left up solely to the woman. Yes, it is her body that the child grows in, however once that child is birthed it is now two people's responsibility. That's entirely unfair to the father when he desired the abortion but the mother couldn't find it in her heart to do it. If a woman wants to abort and the man wants to keep it, she should abort. However I feel the same way if a man wants to abort. The next 18+ years of your life are on the line. I view that as a trade-off that warrants the male's input. Abortion is a conversation that needs to be had by two people, because those two will be directly tied to the result for a majority of their life. No one else should be involved with that decision, but it should not be solely hers, either.
Thanks to all who contributed answers to this week's question, whether or not they were among the ones published. What subjects would you like to see fellow readers address in future installments? Email [email protected].
By submitting an email, you've agreed to let us use it—in part or in full—in this newsletter and on our website. Published feedback includes a writer's full name, city, and state, unless otherwise requested in your initial note.
Skip to main content
Keyboard shortcuts for audio player
Why Biden gave a speech about abortion rights
Mara Liasson
Alejandra Marquez Janse
Sarah Handel
Roberta Rampton
Ailsa Chang
President Biden gave a speech about abortion rights Tuesday, billed as a political event ahead of the upcoming midterm elections.
AILSA CHANG, HOST:
President Biden made a full-throated plea to young voters today, urging them to cast ballots in the upcoming midterm elections and promising that if Democrats win Congress, they will enshrine into law the right to an abortion. It's something that Democrats have elevated as a central issue since the Supreme Court decision to overturn Roe v. Wade.
(SOUNDBITE OF ARCHIVED RECORDING)
PRESIDENT JOE BIDEN: Let me tell you something. The court and the extreme Republicans who have spent decades trying to overturn Roe are about to find out.
BIDEN: As they say in one of the towns I grew up, they ain't seen nothing yet.
CHANG: Biden was speaking at Howard University in Washington, D.C., a historically Black institution. And NPR national political correspondent Mara Liasson was listening in. She joins us now. Hey, Mara.
MARA LIASSON, BYLINE: Hi, Ailsa.
CHANG: OK. So abortion is something that Democrats have already been talking a lot about on the campaign trail. What struck you the most about Biden's remarks on abortion today?
LIASSON: What struck me is how directly he addressed the current worry for Democrats, which is their concern that the fervor over the Supreme Court's Dobbs decision overturning Roe is now subsiding. Twice in his speech, once near the beginning and again at the end, he invoked what he called, quote, "the anger, the worry, the disbelief" that Democrats felt when the Supreme Court ended the longstanding constitutional protection for abortion. Here's what he said.
BIDEN: I'm asking the American people to remember how you felt, how you felt the day the extreme Dobbs decision came down and Roe was overturned after 50 years.
LIASSON: Yeah, remember how you felt. This was the moment that spurred a lot of new Democratic voters to register. And for a while, Democrats seemed energized because of the abortion issue. But now, there's a sense among Democrats that they might have peaked too soon. Biden wants to take people back to that moment when Democrats seemed to be successfully turning this election from a referendum on Biden and his performance in office into a choice between extremist Republicans and more moderate Democrats. Lately, it seems like some of that momentum has ebbed. And the issues that are now coming back to the fore are inflation and crime and immigration, where Republicans have big advantages. And also, don't forget, it was no accident that he went to Howard because in his audience were two important constituencies for Democrats, young voters and African American voters.
CHANG: OK. Well, with respect to the issue of abortion, I understand that President Biden made a couple of promises in his speech. Let's take a listen to the first promise.
BIDEN: If Republicans get their way with a national ban, it won't matter where you live in America. So let me be very clear. If such a bill were to pass in the next several years, I'll veto it.
CHANG: I mean, Mara, what did you make of that argument - I'll just veto it?
LIASSON: That struck me as very odd. If you are trying to revive the importance of abortion as a motivating issue for Democratic voters, that sounds counterproductive...
CHANG: Right.
LIASSON: ...Saying that, don't worry, if Republicans pass a nationwide ban, I'll veto it. You have nothing to worry about. If the whole point is to scare the daylights out of Democratic voters and get them to the polls, that doesn't sound like a really good way to do it.
CHANG: Exactly. OK. So what did you make of the other promise that President Biden made today - if Democrats take the House and Senate, they will pass a law to codify Roe v. Wade in January?
LIASSON: That would be very popular. You know, polls show about two-thirds of voters want abortion to be legal up to a point, with exceptions and restrictions. Roe is a kind of middle ground. And the problem is for Democrats, when they put these bills up, the reason why it failed recently in the Senate is they often go further than merely codifying the protections in Roe. But yes, a bill to just codify Roe, that would be very popular.
CHANG: And we should know that Biden - I mean, he spoke very directly to young voters in this speech. Can you explain why young voters are such an important part of the Democratic strategy for the midterms?
LIASSON: Young voters just don't turn out as much for midterm elections, and Democrats want them to go to the polls. Biden talked about how critical young voters were to his own victory in 2020. He listed all the things he's done that are priorities for young voters, like climate initiatives and the Inflation Reduction Act, gun safety laws, forgiving up to $20,000 of student debt. So far, 12 million people have applied for that, including 4 million yesterday. He also reminded them that he kept a promise to pardon people convicted of marijuana possession under federal law. The big question is, will that actually motivate young voters to go to the polls or is voter behavior just driven so much by negative partisanship, the only reason they go to the polls is to vote against the other side?
CHANG: That is NPR's Mara Liasson. Thank you, Mara.
LIASSON: You're welcome.
Copyright © 2022 NPR. All rights reserved. Visit our website terms of use and permissions pages at www.npr.org for further information.
NPR transcripts are created on a rush deadline by an NPR contractor. This text may not be in its final form and may be updated or revised in the future. Accuracy and availability may vary. The authoritative record of NPR's programming is the audio record.
Accessibility links
Skip to content
Skip to local navigation
Skip to bbc.co.uk navigation
Skip to bbc.co.uk search
Accessibility Help
Ethics guide
Arguments in favour of abortion
This article sets out the women's rights arguments that, in certain circumstances, favour abortion.
On this page
Women's rights arguments in favour of abortion, abortion affects women disproportionately, bodily rights, childbearing, freedom and equality, page options.
Here are some of the women's rights arguments in favour of abortion:
women have a moral right to decide what to do with their bodies
the right to abortion is vital for gender equality
the right to abortion is vital for individual women to achieve their full potential
banning abortion puts women at risk by forcing them to use illegal abortionists
the right to abortion should be part of a portfolio of pregnancy rights that enables women to make a truly free choice whether to end a pregnancy
This argument reminds us that even in the abortion debate, we should regard the woman as a person and not just as a container for the foetus. We should therefore give great consideration to her rights and needs as well as those of the unborn.
Pro-choice women's rights activists do not take a casual or callous attitude to the foetus; the opposite is usually true, and most of them acknowledge that choosing an abortion is usually a case of choosing the least bad of several bad courses of action.
Abortion is an important element of women's rights because women are more affected by the abortion debate than men, both individually (if they are considering an abortion) and as a gender.
Pregnancy has an enormous effect on the woman involved. As Sarah Weddington put it to the US Supreme Court in Roe v Wade :
A pregnancy to a woman is perhaps one of the most determinative aspects of her life. It disrupts her body. It disrupts her education. It disrupts her employment. And it often disrupts her entire family life. Sarah Weddington in Roe v Wade
And Mrs Weddington continued:
And we feel that, because of the impact on the woman, this … is a matter which is of such fundamental and basic concern to the woman involved that she should be allowed to make the choice as to whether to continue or to terminate her pregnancy. Sarah Weddington in Roe v Wade
And the philosopher Judith Jarvis Thomson wrote:
...a great deal turns for women on whether abortion is or is not available. If abortion rights are denied, then a constraint is imposed on women's freedom to act in a way that is of great importance to them, both for its own sake and for the sake of their achievement of equality; and if the constraint is imposed on the ground that the foetus has a right to life from the moment of conception, then it is imposed on a ground that neither reason nor the rest of morality requires women to accept, or even to give any weight at all. Judith Jarvis Thomson
Many people regard the right to control one's own body as a key moral right. If women are not allowed to abort an unwanted foetus they are deprived of this right.
The simplest form of the women's rights argument in favour of abortion goes like this:
a woman has the right to decide what she can and can't do with her body
the foetus exists inside a woman's body
a woman has the right to decide whether the foetus remains in her body
therefore a pregnant woman has the right to abort the foetus
The issue brings many ideas about human rights into brutally sharp focus.
every human being has the right to own their own body
a foetus is part of a woman's body
therefore that woman has the right to abort a foetus they are carrying
The important US Supreme Court decision in Roe v Wade to some extent supported that view when it ruled that a woman's right to terminate her pregnancy came under the freedom of personal choice in family matters and was protected by the 14th Amendment of the US Constitution.
This leads some people to claim is that it is unethical to ban abortion because doing so denies freedom of choice to women and forces 'the unwilling to bear the unwanted'.
Opponents of this argument usually attack the idea that a foetus is 'part' of a woman's body. They argue that a foetus is not the same sort of thing as a leg or a liver: it is not just a part of a woman's body, but is (to some extent) a separate ' person ' with its own right to life .
A second objection to this argument is that people do not have the complete right to control their bodies. All people are subject to various restrictions on what they do with their bodies - and some of these restrictions (laws against suicide or euthanasia ) are just as invasive.
The women's liberation movement sees abortion rights as vital for gender equality.
They say that if a woman is not allowed to have an abortion she is not only forced to continue the pregnancy to birth but also expected by society to support and look after the resulting child for many years to come (unless she can get someone else to do so).
They argue that only if women have the right to choose whether or not to have children can they achieve equality with men: men don't get pregnant, and so aren't restricted in the same way.
Furthermore, they say, women's freedom and life choices are limited by bearing children, and the stereotypes, social customs, and oppressive duties that went with it.
They also regard the right to control one's own body as a key moral right, and one that women could only achieve if they had were entitled to abort an unwanted foetus.
No woman can call herself free until she can choose consciously whether she will or will not be a mother. Margaret Sanger, founder of Planned Parenthood
In summary:
women need free access to abortion in order to achieve full political, social, and economic equality with men
women need the right to abortion in order to have the same freedoms as men
women need the right to abortion to have full rights over their own bodies (including the right to decide whether or not to carry a foetus to birth) - without this right they do not have the same moral status as men
The US Supreme Court decision in Roe v Wade , which gave women a right to abortion (under certain conditions) is seen by many as having transformed the status of women in the USA.
This landmark decision... not only protects rights of bodily integrity and autonomy, but has enabled millions of women to participate fully and equally in society. Kathryn Kolbert (1992)
« More on Abortion
Around the BBC
BBC Radio 4 Woman's Hour - Catholic church and abortion
BBC Radio 4 Woman's Hour - Abortion in Indonesia
BBC Radio 4 Woman's Hour - Sex selective abortion
BBC News - Europe's abortion rules
BBC Health - unplanned pregnancy
Elsewhere on the web
Mary Stopes International
Brook Advisory Centres
British Pregnancy Advisory Service (BPAS)
Life - UK pro-life charity
Search term:
BBC navigation
Northern Ireland
Full A-Z of BBC sites
You're using the Internet Explorer 6 browser to view the BBC website. Our site will work much better if you change to a more modern browser. It's free, quick and easy. Find out more about upgrading your browser here…
Mobile site
Terms of Use
About the BBC
Contact the BBC
Parental Guidance
BBC © 2014 The BBC is not responsible for the content of external sites. Read more.
This page is best viewed in an up-to-date web browser with style sheets (CSS) enabled. While you will be able to view the content of this page in your current browser, you will not be able to get the full visual experience. Please consider upgrading your browser software or enabling style sheets (CSS) if you are able to do so. Please wait while we process your request
Abortion Argumentative Essay: Definitive Guide
Academic writing
Abortion remains a debatable issue even today, especially in countries like the USA, where a controversial ban was upheld in 13 states at the point this article was written. That's why an essay on abortion has become one of the most popular tasks in schools, colleges, and universities. When writing this kind of essay, students learn to express their opinion, find and draw arguments and examples, and conduct research.
It's very easy to speculate on topics like this. However, this makes it harder to find credible and peer-reviewed information on the topic that isn't merely someone's opinion. If you were assigned this kind of academic task, do not lose heart. In this article, we will provide you with all the tips and tricks for writing about abortion.
Where to begin?
Conversations about abortion are always emotional. Complex stories, difficult decisions, bitter moments, and terrible diagnoses make this topic hard to cover. Some young people may be shocked by this assignment, while others would be happy to express their opinion on the matter.
One way or another, this topic doesn't leave anyone indifferent. However, it shouldn't have an effect on the way you approach the research and writing process. What should you remember when working on an argumentative essay about abortion?
Don't let your emotions take over. As this is an academic paper, you have to stay impartial and operate with facts. The topic is indeed sore and burning, causing thousands of scandals on the Internet, but you are writing it for school, not a Quora thread.
Try to balance your opinions. There are always two sides to one story, even if the story is so fragile. You need to present an issue from different angles. This is what your tutors seek to teach you.
Be tolerant and mind your language. It is very important not to hurt anybody with the choice of words in your essay. So make sure you avoid any possible rough words. It is important to respect people with polar opinions, especially when it comes to academic writing.
Use facts, not claims. Your essay cannot be based solely on your personal ideas – your conclusions should be derived from facts. Roe v. Wade case, WHO or Mayo Clinic information, and CDC are some of the sources you can rely on.
Speaking of Outline
An argumentative essay on abortion outline is a must-have even for experienced writers. In general, each essay, irrespective of its kind or topic, has a strict outline. It may be brief or extended, but the major parts are always the same:
Introduction. This is a relatively short paragraph that starts with a hook and presents the background information on the topic. It should end with a thesis statement telling your reader what your main goal or idea is.
Body. This section usually consists of 2-4 paragraphs. Each one has its own structure: main argument + facts to support it + small conclusion and transition into the next paragraph.
Conclusion. In this part, your task is to summarize all your thoughts and come to a general conclusive idea. You may have to restate some info from the body and your thesis statement and add a couple of conclusive statements without introducing new facts.
Why is it important to create an outline?
You will structure your ideas. We bet you've got lots on your mind. Writing them down and seeing how one can flow logically into the other will help you create a consistent paper. Naturally, you will have to abandon some of the ideas if they don't fit the overall narrative you're building.
You can get some inspiration. While creating your outline, which usually consists of some brief ideas, you can come up with many more to research. Some will add to your current ones or replace them with better options.
You will find the most suitable sources. Argumentative essay writing requires you to use solid facts and trustworthy arguments built on them. When the topic is as controversial as abortion, these arguments should be taken from up-to-date, reliable sources. With an outline, you will see if you have enough to back up your ideas.
You will write your text as professionals do. Most expert writers start with outlines to write the text faster and make it generally better. As you will have your ideas structured, the general flow of thoughts will be clear. And, of course, it will influence your overall grade positively.
Abortion Essay Introduction
The introduction is perhaps the most important part of the whole essay. In this relatively small part, you will have to present the issue under consideration and state your opinion on it. Here is a typical introduction outline:
The first sentence is a hook grabbing readers' attention.
A few sentences that go after elaborate on the hook. They give your readers some background and explain your research.
The last sentence is a thesis statement showing the key idea you are building your text around.
Before writing an abortion essay intro, first thing first, you will need to define your position. If you are in favor of this procedure, what exactly made you think so? If you are an opponent of abortion, determine how to argue your position. In both cases, you may research the point of view in medicine, history, ethics, and other fields.
When writing an introduction, remember:
Never repeat your title. First of all, it looks too obvious; secondly, it may be boring for your reader right from the start. Your first sentence should be a well-crafted hook. The topic of abortion worries many people, so it's your chance to catch your audience's attention with some facts or shocking figures.
Do not make it too long. Your task here is to engage your audience and let them know what they are about to learn. The rest of the information will be disclosed in the main part. Nobody likes long introductions, so keep it short but informative.
Pay due attention to the thesis statement. This is the central sentence of your introduction. A thesis statement in your abortion intro paragraph should show that you have a well-supported position and are ready to argue it. Therefore, it has to be strong and convey your idea as clearly as possible. We advise you to make several options for the thesis statement and choose the strongest one.
Hooks for an Abortion Essay
Writing a hook is a good way to catch the attention of your audience, as this is usually the first sentence in an essay. How to start an essay about abortion? You can begin with some shocking fact, question, statistics, or even a quote. However, always make sure that this piece is taken from a trusted resource.
Here are some examples of hooks you can use in your paper:
As of July 1, 2022, 13 states banned abortion, depriving millions of women of control of their bodies.
According to WHO, 125,000 abortions take place every day worldwide.
Is abortion a woman's right or a crime?
Since 1994, more than 40 countries have liberalized their abortion laws.
Around 48% of all abortions are unsafe, and 8% of them lead to women's death.
The right to an abortion is one of the reproductive and basic rights of a woman.
Abortion is as old as the world itself – women have resorted to this method since ancient times.
Only 60% of women in the world live in countries where pregnancy termination is allowed.
Body Paragraphs: Pros and Cons of Abortion
The body is the biggest part of your paper. Here, you have a chance to make your voice concerning the abortion issue heard. Not sure where to start? Facts about abortion pros and cons should give you a basic understanding of which direction to move in.
First things first, let's review some brief tips for you on how to write the best essay body if you have already made up your mind.
Make a draft
It's always a good idea to have a rough draft of your writing. Follow the outline and don't bother with the word choice, grammar, or sentence structure much at first. You can polish it all later, as the initial draft will not likely be your final. You may see some omissions in your arguments, lack of factual basis, or repetitiveness that can be eliminated in the next versions.
Trust only reliable sources
This part of an essay includes loads of factual information, and you should be very careful with it. Otherwise, your paper may look unprofessional and cost you precious points. Never rely on sources like Wikipedia or tabloids – they lack veracity and preciseness.
Edit rigorously
It's best to do it the next day after you finish writing so that you can spot even the smallest mistakes. Remember, this is the most important part of your paper, so it has to be flawless. You can also use editing tools like Grammarly.
Determine your weak points
Since you are writing an argumentative essay, your ideas should be backed up by strong facts so that you sound convincing. Sometimes it happens that one argument looks weaker than the other. Your task is to find it and strengthen it with more or better facts.
Add an opposing view
Sometimes, it's not enough to present only one side of the discussion. Showing one of the common views from the opposing side might actually help you strengthen your main idea. Besides, making an attempt at refuting it with alternative facts can show your teacher or professor that you've researched and analyzed all viewpoints, not just the one you stand by.
If you have chosen a side but are struggling to find the arguments for or against it, we have complied abortion pro and cons list for you. You can use both sets if you are writing an abortion summary essay covering all the stances.
Why Should Abortion Be Legal
If you stick to the opinion that abortion is just a medical procedure, which should be a basic health care need for each woman, you will definitely want to write the pros of abortion essay. Here is some important information and a list of pros about abortion for you to use:
Since the fetus is a set of cells – not an individual, it's up to a pregnant woman to make a decision concerning her body. Only she can decide whether she wants to keep the pregnancy or have an abortion. The abortion ban is a violation of a woman's right to have control over her own body.
The fact that women and girls do not have access to effective contraception and safe abortion services has serious consequences for their own health and the health of their families.
The criminalization of abortion usually leads to an increase in the number of clandestine abortions. Many years ago, fetuses were disposed of with improvised means, which included knitting needles and half-straightened metal hangers. 13% of women's deaths are the result of unsafe abortions.
Many women live in a difficult financial situation and cannot support their children financially. Having access to safe abortion takes this burden off their shoulders. This will also not decrease their quality of life as the birth and childcare would.
In countries where abortion is prohibited, there is a phenomenon of abortion tourism to other countries where it can be done without obstacles. Giving access to this procedure can make the lives of women much easier.
Women should not put their lives or health in danger because of the laws that were adopted by other people.
Girls and women who do not have proper sex education may not understand pregnancy as a concept or determine that they are pregnant early on. Instead of educating them and giving them a choice, an abortion ban forces them to become mothers and expects them to be fit parents despite not knowing much about reproduction.
There are women who have genetic disorders or severe mental health issues that will affect their children if they're born. Giving them an option to terminate ensures that there won't be a child with a low quality of life and that the woman will not have to suffer through pregnancy, birth, and raising a child with her condition.
Being pro-choice is about the freedom to make decisions about your body so that women who are for termination can do it safely, and those who are against it can choose not to do it. It is an inclusive option that caters to everyone.
Women and girls who were raped or abused by their partner, caregiver, or stranger and chose to terminate the pregnancy can now be imprisoned for longer than their abusers. This implies that the system values the life of a fetus with no or primitive brain function over the life of a living woman.
People who lived in times when artificial termination of pregnancy was scarcely available remember clandestine abortions and how traumatic they were, not only for the physical but also for the mental health of women. Indeed, traditionally, in many countries, large families were a norm. However, the times have changed, and supervised abortion is a safe and accessible procedure these days. A ban on abortion will simply push humanity away from the achievements of the civilized world.
Types of abortion
There are 2 main types of abortions that can be performed at different pregnancy stages and for different reasons:
Medical abortion. It is performed by taking a specially prescribed pill. It does not require any special manipulations and can even be done at home (however, after a doctor's visit and under supervision). It is considered very safe and is usually done during the very first weeks of pregnancy.
Surgical abortion. This is a medical operation that is done with the help of a suction tube. It then removes the fetus and any related material. Anesthesia is used for this procedure, and therefore, it can only be done in a hospital. The maximum time allowed for surgical abortion is determined in each country specifically.
Cases when abortion is needed
Center for Reproductive Rights singles out the following situations when abortion is required:
When there is a risk to the life or physical/mental health of a pregnant woman.
When a pregnant woman has social or economic reasons for it.
Upon the woman's request.
If a pregnant woman is mentally or cognitively disabled.
In case of rape and/or incest.
If there were congenital anomalies detected in the fetus.
Countries and their abortion laws
Countries where abortion is legalized in any case: Australia, Albania, Bosnia and Herzegovina, Belgium, Canada, Denmark, Sweden, France, Germany, Greece, Italy, Hungary, the Netherlands, Norway, Ukraine, Moldova, Latvia, Lithuania, etc.
Countries where abortion is completely prohibited: Angola, Venezuela, Egypt, Indonesia, Iraq, Lebanon, Nicaragua, Oman, Paraguay, Palau, Jamaica, Laos, Haiti, Honduras, Andorra, Aruba, El Salvador, Dominican Republic, Sierra Leone, Senegal, etc.
Countries where abortion is allowed for medical reasons: Afghanistan, Israel, Argentina, Nigeria, Bangladesh, Bolivia, Ghana, Israel, Morocco, Mexico, Bahamas, Central African Republic, Ecuador, Ghana, Algeria, Monaco, Pakistan, Poland, etc.
Countries where abortion is allowed for both medical and socioeconomic reasons: England, India, Spain, Luxembourg, Japan, Finland, Taiwan, Zambia, Iceland, Fiji, Cyprus, Barbados, Belize, etc.
Why Abortion Should Be Banned
Essays against abortions are popular in educational institutions since we all know that many people – many minds. So if you don't want to support this procedure in your essay, here are some facts that may help you to argument why abortion is wrong:
Abortion at an early age is especially dangerous because a young woman with an unstable hormonal system may no longer be able to have children throughout her life. Termination of pregnancy disrupts the hormonal development of the body.
Health complications caused by abortion can occur many years after the procedure. Even if a woman feels fine in the short run, the situation may change in the future.
Abortion clearly has a negative effect on reproductive function. Artificial dilation of the cervix during an abortion leads to weak uterus tonus, which can cause a miscarriage during the next pregnancy.
Evidence shows that surgical termination of pregnancy significantly increases the risk of breast cancer.
In December 1996, the session of the Council of Europe on bioethics concluded that a fetus is considered a human being on the 14th day after conception.
You are free to use each of these arguments for essays against abortions. Remember that each claim should not be supported by emotions but by facts, figures, and so on.
Health complications after abortion
One way or another, abortion is extremely stressful for a woman's body. Apart from that, it can even lead to various health problems in the future. You can also cover them in your cons of an abortion essay:
Continuation of pregnancy. If the dose of the drug is calculated by the doctor in the wrong way, the pregnancy will progress.
Uterine bleeding, which requires immediate surgical intervention.
Severe nausea or even vomiting occurs as a result of a sharp change in the hormonal background.
Severe stomach pain. Medical abortion causes miscarriage and, as a result, strong contractions of the uterus.
High blood pressure and allergic reactions to medicines.
Depression or other mental problems after a difficult procedure.
Abortion Essay Conclusion
After you have finished working on the previous sections of your paper, you will have to end it with a strong conclusion. The last impression is no less important than the first one. Here is how you can make it perfect in your conclusion paragraph on abortion:
It should be concise. The conclusion cannot be as long as your essay body and should not add anything that cannot be derived from the main section. Reiterate the key ideas, combine some of them, and end the paragraph with something for the readers to think about.
It cannot repeat already stated information. Restate your thesis statement in completely other words and summarize your main points. Do not repeat anything word for word – rephrase and shorten the information instead.
It should include a call to action or a cliffhanger. Writing experts believe that a rhetorical question works really great for an argumentative essay. Another good strategy is to leave your readers with some curious ideas to ponder upon.
Abortion Facts for Essay
Abortion is a topic that concerns most modern women. Thousands of books, research papers, and articles on abortion are written across the world. Even though pregnancy termination has become much safer and less stigmatized with time, it still worries millions. What can you cover in your paper so that it can really stand out among others? You may want to add some shocking abortion statistics and facts:
40-50 million abortions are done in the world every year (approximately 125,000 per day).
According to UN statistics, women have 25 million unsafe abortions each year. Most of them (97%) are performed in the countries of Africa, Asia, and Latin America. 14% of them are especially unsafe because they are done by people without any medical knowledge.
Since 2017, the United States has shown the highest abortion rate in the last 30 years.
The biggest number of abortion procedures happen in the countries where they are officially banned. The lowest rate is demonstrated in the countries with high income and free access to contraception.
Women in low-income regions are three times more susceptible to unplanned pregnancies than those in developed countries.
In Argentina, more than 38,000 women face dreadful health consequences after unsafe abortions.
The highest teen abortion rates in the world are seen in 3 countries: England, Wales, and Sweden.
Only 31% of teenagers decide to terminate their pregnancy. However, the rate of early pregnancies is getting lower each year.
Approximately 13 million children are born to mothers under the age of 20 each year.
5% of women of reproductive age live in countries where abortions are prohibited.
We hope that this abortion information was useful for you, and you can use some of these facts for your own argumentative essay. If you find some additional facts, make sure that they are not manipulative and are taken from official medical resources.
Abortion Essay Topics
Do you feel like you are lost in the abundance of information? Don't know what topic to choose among the thousands available online? Check our short list of the best abortion argumentative essay topics:
Why should abortion be legalized essay
Abortion: a murder or a basic human right?
Why we should all support abortion rights
Is the abortion ban in the US a good initiative?
The moral aspect of teen abortions
Can the abortion ban solve birth control problems?
Should all countries allow abortion?
What consequences can abortion have in the long run?
Is denying abortion sexist?
Why is abortion a human right?
Are there any ethical implications of abortion?
Do you consider abortion a crime?
Should women face charges for terminating a pregnancy?
Want to come up with your own? Here is how to create good titles for abortion essays:
Write down the first associations. It can be something that swirls around in your head and comes to the surface when you think about the topic. These won't necessarily be well-written headlines, but each word or phrase can be the first link in the chain of ideas that leads you to the best option.
Irony and puns are not always a good idea. Especially when it comes to such difficult topics as abortion. Therefore, in your efforts to be original, remain sensitive to the issue you want to discuss.
Never make a quote as your headline. First, a wordy quote makes the headline long. Secondly, readers do not understand whose words are given in the headline. Therefore, it may confuse them right from the start. If you have found a great quote, you can use it as your hook, but don't forget to mention its author.
Try to briefly summarize what is said in the essay. What is the focus of your paper? If the essence of your argumentative essay can be reduced to one sentence, it can be used as a title, paraphrased, or shortened.
Write your title after you have finished your text. Before you just start writing, you might not yet have a catchy phrase in mind to use as a title. Don't let it keep you from working on your essay – it might come along as you write.
Abortion Essay Example
We know that it is always easier to learn from a good example. For this reason, our writing experts have complied a detailed abortion essay outline for you. For your convenience, we have created two options with different opinions.
Topic: Why should abortion be legal?
Introduction – hook + thesis statement + short background information
Essay hook: More than 59% of women in the world do not have access to safe abortions, which leads to dreading health consequences or even death.
Thesis statement: Since banning abortions does not decrease their rates but only makes them unsafe, it is not logical to ban abortions.
Body – each paragraph should be devoted to one argument
Argument 1: Woman's body – women's rules. + example: basic human rights.
Argument 2: Banning abortion will only lead to more women's death. + example: cases of Polish women.
Argument 3: Only women should decide on abortion. + example: many abortion laws are made by male politicians who lack knowledge and first-hand experience in pregnancies.
Conclusion – restated thesis statement + generalized conclusive statements + cliffhanger
Restated thesis: The abortion ban makes pregnancy terminations unsafe without decreasing the number of abortions, making it dangerous for women.
Cliffhanger: After all, who are we to decide a woman's fate?
Topic: Why should abortion be banned?
Essay hook: Each year, over 40 million new babies are never born because their mothers decide to have an abortion.
Thesis statement: Abortions on request should be banned because we cannot decide for the baby whether it should live or die.
Argument 1: A fetus is considered a person almost as soon as it is conceived. Killing it should be regarded as murder. + example: Abortion bans in countries such as Poland, Egypt, etc.
Argument 2: Interrupting a baby's life is morally wrong. + example: The Bible, the session of the Council of Europe on bioethics decision in 1996, etc.
Argument 3: Abortion may put the reproductive health of a woman at risk. + example: negative consequences of abortion.
Restated thesis: Women should not be allowed to have abortions without serious reason because a baby's life is as priceless as their own.
Cliffhanger: Why is killing an adult considered a crime while killing an unborn baby is not?
Examples of Essays on Abortion
There are many great abortion essays examples on the Web. You can easily find an argumentative essay on abortion in pdf and save it as an example. Many students and scholars upload their pieces to specialized websites so that others can read them and continue the discussion in their own texts.
In a free argumentative essay on abortion, you can look at the structure of the paper, choice of the arguments, depth of research, and so on. Reading scientific papers on abortion or essays of famous activists is also a good idea. Here are the works of famous authors discussing abortion.
A Defense of Abortion by Judith Jarvis Thomson
Published in 1971, this essay by an American philosopher considers the moral permissibility of abortion. It is considered the most debated and famous essay on this topic, and it's definitely worth reading no matter what your stance is.
Abortion and Infanticide by Michael Tooley
It was written in 1972 by an American philosopher known for his work in the field of metaphysics. In this essay, the author considers whether fetuses and infants have the same rights. Even though this work is quite complex, it presents some really interesting ideas on the matter.
Some Biological Insights into Abortion by Garret Hardin
This article by American ecologist Garret Hardin, who had focused on the issue of overpopulation during his scholarly activities, presents some insights into abortion from a scientific point of view. He also touches on non-biological issues, such as moral and economic. This essay will be of great interest to those who support the pro-choice stance.
H4 Hidden in Plain View: An Overview of Abortion in Rural Illinois and Around the Globe by Heather McIlvaine-Newsad
In this study, McIlvaine-Newsad has researched the phenomenon of abortion since prehistoric times. She also finds an obvious link between the rate of abortions and the specifics of each individual country. Overall, this scientific work published in 2014 is extremely interesting and useful for those who want to base their essay on factual information.
H4 Reproduction, Politics, and John Irving's The Cider House Rules: Women's Rights or "Fetal Rights"? by Helena Wahlström
In her article of 2013, Wahlström considers John Irving's novel The Cider House Rules published in 1985 and is regarded as a revolutionary work for that time, as it acknowledges abortion mostly as a political problem. This article will be a great option for those who want to investigate the roots of the abortion debate.
FAQs On Abortion Argumentative Essay
This question is impossible to answer correctly because each person independently determines their own moral framework. One group of people will say that abortion is a woman's right because only she has power over her body and can make decisions about it. Another group will argue that the embryo is also a person and has the right to birth and life.
In general, the attitude towards abortion is determined based on the political and religious views of each person. Religious people generally believe that abortion is immoral because it is murder, while secular people see it as a normal medical procedure. For example, in the US, the ban on abortion was introduced in red states where the vast majority have conservative views, while blue liberal states do not support this law. Overall, it's up to a person to decide whether they consider abortion immoral based on their own values and beliefs.
The answer to this question depends on the country in which you live. There are countries in which pregnancy termination is a common medical procedure and is performed at the woman's request. There are also states in which there must be a serious reason for abortion: medical, social, or economic. Finally, there are nations in which abortion is prohibited and criminalized. For example, in Jamaica, a woman can get life imprisonment for abortion, while in Kenya, a medical worker who volunteers to perform an abortion can be imprisoned for up to 14 years.
In general, modern medicine has reached such a level that abortion has become a common (albeit difficult from various points of view) medical procedure. There are several types of abortion, as well as many medical devices and means that ensure the maximum safety of the pregnancy termination. Like all other medical procedures, abortion can have various consequences and complications.
Abortions – whether safe or not - exist in all countries of the world. The thing is that more than half of them are dangerous because women have them in unsuitable conditions and without professional help. Only universal access to abortion in all parts of the world can make it absolutely safe. In such a case, it will be performed only after a thorough assessment and under the control of a medical professional who can mitigate the potential risks.
If we do not talk about the ethical side of the issue related to abortion, it still has some risks. In fact, any medical procedure has them to a greater or lesser extent.
The effectiveness of the safe method in a medical setting is 80-99%. An illegal abortion (for example, the one without special indications after 12 weeks) can lead to a patient's death, and the person who performed it will be criminally liable in this case.
Doctors do not have universal advice for all pregnant women on whether it is worth making this decision or not. However, many of them still tend to believe that any contraception - even one that may have negative side effects - is better than abortion. That's why spreading awareness on means of contraception and free access to it is vital.

Your email address will not be published / Required fields are marked *
Try it now!
Calculate your price
Number of pages:
Order an essay!

Fill out the order form

Make a secure payment
Receive your order by email

Thesis writing services
Thesis Acknowledgement: What Is It and How to Do It?
A thesis has always been a challenging part of an educational process because there's so much you need to do before this writing nightmare ends. Even when you've learned many things, you…
13th Oct 2016
Dissertation writing services
What Is a Dissertation Paper
A dissertation is a massive writing project averaging at 200 pages and covering your research on an important topic in your field of major. It is generally required to obtain a Ph.D. or certain…
23rd Oct 2022
Resume services
Situational Job Interview Questions
Situational interview questions, more commonly known as "hypothetical interview questions" are questions an interviewer uses to find out how you would approach certain problems if they…
4th Jun 2018
Get your project done perfectly
Professional writing service
Reset password
We've sent you an email containing a link that will allow you to reset your password for the next 24 hours.
Please check your spam folder if the email doesn't appear within a few minutes.
Admission help
Custom essay help
Writing assignment
College essay
Coursework writing
Custom writing
Dissertation writing
Homework help
Personal statement
Proofreading
School papers
Speech writing
Thesis help
Lab report writing
Ghostwriting
Book report
Book review
Movie review
Testimonials
Write my essay
Persuasive Speech on Abortion

No matter, how we persuade ourselves, every woman that decides to put an end to her pregnancy understands that it is wrong. It couldn't be another way, as our instinct tells us that it is absolutely unnatural to decide for another human being, whether they should live or die. Yes, they can come up with different excuses, but it in no case changes the sense of their action, the action that will cost life to their child .
It was scientifically proven that children in uterus start perceiving things very early. Their heart starts beating on the sixth week, and brain starts working at the same time. So, when an abortion is done , it is in fact the end of life of a human being who already can feel and think. If I were in such a situation, I just couldn't have taken the responsibility for someone else's life. I know that I am responsible for myself – I can, for instance, smoke, consume alcohol and spoil my own health in this way – it will be my choice, and indeed no one can make me stop it unless I want it to stop. But when we speak of unborn children – what kind of choice is this? This is not…

Need a great paper?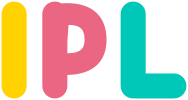 Argumentative Essay On Abortion
Pro-choice: an argument for abortion.
A multitude of people regard the right to control one's own body as a significant moral right. If women are not allowed to abort or terminate an unwanted fetus, then they are being robbed of this bodily right. I am pro-choice for abortions and since I believe that the fetus exists inside a women's body, it should be her right to decide what she can't and can do with her body and that fetus. It is argued that if women have the right to choose whether or not to have children then soon they reach equality with men. Men do not get pregnant; therefore, they are not restricted in the same way.
Essay On Pro Choice Abortion
What this is saying is that not legalizing abortion or being against it, women's' rights are being taken away from them. Pro-choicers believe that women should have the right to choice whether they want to abort their baby or whether they do not. What they are saying is that at the end of the day it's the mothers' life and their baby, they are the ones that have to go full nine months and bring forth the baby. Therefore, the choice should be theirs and not someone else choice. • Women will die of unsafe abortions if we make it illegal.
Controversy: The Abortion Debate
In some sates it is illegal, and women are forced to go to another state. In my opinion, Abortion should be viewed a right,and legal. Women choose abortion, not because they have only their needs in mind, but because they care about the future the child might have with them. Also, because raising a child is hard. Finally because, some women are just not ready.
Abortion Persuasive Essay Against Adoption
This equates to roughly fifty million innocent lives and counting that have been taken because a pregnancy was a mistake or was unwanted. While many people find abortion to be the quick and easy fix to an unwanted pregnancy, abortion has negative effects on both the baby, and society itself. I believe that the American public has been deceived into thinking that unborn babies are not considered human beings. Referring to unborn babies as "fetus," or "embryos," may be scientifically or politically correct, but it does not change the fact that these little ones are living beings and not blobs of tissue as so often described. A living human begins to exist at the moment of conception, even
Essay On Why Abortion Is Wrong
A second reason why abortion is wrong is because it deprives the fetus from his future. When we decide to kill a fetus then we are taking away from him a future like ours. The argument is as follows : (1) it is impermissible to kill humans, who if lived, would have a future like ours, (2) if abortion is not done, the fetus would have future as we do have, (3) so it is wrong to kill the fetus (4) therefore abortion is impermissible. A similar argument was given by Don Marquis in his article "Why Abortion is Immoral". He stated that what makes killing wrong is neither the effect on the murder, nor the effect on the victim's relatives or friends, but the effect is on the victim himself.
Utilitarian View On Abortion
It seems difficult to count every individual that could possibly be affected by an abortion. It could be few or many depending on the size of the family. It seems like not having an abortion, the greatest happiness for the greatest number occurs. Putting utilitarian thought aside, killing seems inarguably wrong and that is what an abortion is. It could not be possible for killing an innocent child to be right.
Abortion is probably one of the biggest debates to date in the United State. The article was a pro-abortion article, and gave examples as to why it is a women's right to choose. It was written by a doctor who shares the opinion that abortion is okay. There may be a time where it is necessary for a woman to have the choice to have an abortion or not. Those choices could include rape, or if the pregnancy will cause serious health issues to the mother.
Abortion Persuasive Essay
Unfortunately women are raped on a daily basis and this sometime leads to pregnancy. If a woman is raped and then becomes pregnant, then the choice to become pregnant is taken away. It's only right that the woman gets to choose whether to keep the baby or not. Also, if the woman is forced to have the baby, the woman may resent the child.
Arguments Against Abortion
The essence of the topic "abortion" , clearly states that every level of the US Government has been forced to entertain this controversial problem; the Supreme Court checked in on laws regulating it, and the Presidential candidates use it as an election manifesto, but Legislators have already passed laws setting restrictions for the practice of abortion. Any type of restriction towards abortion won't be tolerated at this point. The judicial branch has said that laws occluding abortion are prosecutable. In the court case Roe v. Wade, the Supreme Court clearly expressed that any state laws desisting abortion violated basic constitutional rights.
Ethical Issues Of Abortion Essay
Abortion is the termination of a pregnancy by eliminating a fetus or embryo from the womb before it can survive on its own. There is much debate over the moral, ethical, and legal issues of abortion. There are two sides on the issue of abortion that will be discussed. The first one is pro-life. These individuals are anti-abortion, which means they agree that an embryo or fetus is a human with a right to life.
Arguments For Abortion Essay
Abortion is the medical or surgical termination of a pregnancy and is one of the oldest, most common and most controversial medical procedures (Gale 1). Women mainly get abortions if they are young, pressured responsibly, or if they do not have enough money to support it. There are many options on how to terminate a pregnancy. The first, early non-surgical abortion, is preformed when the woman is in the first 2-10 weeks of her pregnancy. This is where a drug is given to stop the development of the pregnancy.
Rape's Argument Against Abortion
Abortion is a topic that isn't typically written about because it is so touchy and controversial. Abortion is also knowing as a "termination of pregnancy" since it ends the birthing process of a child and the pregnancy of a mother. Many say abortion is the equivalent to murder and dangerous to a woman's overall state of health. Considered murder of a person, abortions are dangerous to a woman's health and the main stance for religious people is they believe that abortions go against God's will. On the contrary, it is unfair to put that burden on a woman because her body is her own and is ultimately in charge of how to treat it.
Cause And Effect Essay On Abortion
Abortion is accepted in many countries such as Indian and China but illegal in others countries. There is a huge debate all around the world whether to legalize abortion or not. The first school of thought affirms that abortion is the most effective strategy to eliminate backstreet abortion performed by charlatans. Such abortions are not only unsafe but also risky.
Persuasive Essay On Abortion
Firstly, some woman may be victims of rape at any time. This is one the biggest reasons why abortion is considered normal and the solution for such a problem. A lot of woman have faced rape and could not accept the fact of becoming pregnant in this way. The woman may find it very hard to raise a baby born in these circumstances with no legal marriage and no father to take care of the child.
Argumentative Essay: The Legalization Of Abortion
We have our own decision to make, and this should not be demanded forcibly by anyone. Abortion is the only key to help victims from raping, and this must be legalised to set them free from a sense of mortification, accusation, and tribulation. The term rape is the crime typically committed by a man, of forcing another person to have sexual intercourse with the offender against their consent. The point
More about Argumentative Essay On Abortion Argumentative Speech On Abortion
Persuasive speech on abortion.
From 1973 to 2003 around 1 million abortions have been performed in the U.S alone and after the Roe vs. Wade case was found in favor in Roe which has led to a large controversy over whether or not an abortion kills a person. Today I will not argue over which side is right or wrong, but show you the facts and ethics of an abortion, and leave you the listener to choose whether or not to believe and act upon these truths. First the argument over abortion is not about women's right. Many people associate abortion with women's right but this is not the case. The argument for or against abortion lies in whether or not an abortion murders a person. Now with that context set we must now look to see first whether something is being killed and the answer is yes. Any Biomedical scientist will tell you that a unborn babies cell is different from that of her mother and if an unborn baby were part of her mother the cells of the baby would match that of her mother but it has been scientifically proven as a fact that a unborn baby is composed of entirely different cells than her mother. This meaning that the baby is an entirely different organism. Also we know something is being killed because the unborn baby has different cells meaning a entirely different organism is killed during the abortion process. Now we know that a unborn baby is not part of the mother and that something in the least is being killed. Now that it is settled that something is being killed with each
Abortion Throughout History Essay
Abortion has taken the lives of more than 50 million babies since 1973 ("About Abortion"). The issue of abortion is one of the most common controversial issues in American politics and culture. In modern society, many women that have an unintended pregnancy and they result to abortion without researching other options. Abortion is not a substitute for birth control and this issue should be taken seriously. The individual woman needs to understand that by agreeing to have an abortion she is agreeing to kill an innocent fetus. Abortion rips the unborn child from his or hers right to life. Society needs to let women see through the eyes of the fetus and find alternative ways to raise the baby. Abortion should be
Pro-Choice Doesn't Mean Pro-Abortion Essay
Abortion is one of the most contentious and talked about topics of our time. It is discussed in classrooms, work places, on the internet, and now among government officials. Abortion has been a very controversial subject over the past couple years. This is mainly because there is no middle ground; a person is either pro-life or pro-choice. The effects abortion has on people can be very severe but commonly go unnoticed. Although abortion causes a great deal of negative effects on our society, it is nearly impossible to create a solution due to the large variety of opinions and values for and against this extremely controversial subject. Abortion can affect a person, physically, mentally, economically, and is still seen as a point of
Abortion: A Controversial Issue In America
People will always be divided by their belief of if and when a fetus becomes a person. Many states have posed draconian amendments to the Plan Parenthood vs. Casey ruling, which maintained the legality of abortion, but opened to states to put their own standards to when a woman can receive an abortion. However, many states have placed draconian standards that make it extremely hard for women to receive legal and medically safe abortions. My opinion of abortion is mixed. I understand that abortion is not something that should be gotten at will and is a very personal and deep issue for the women who get them. Even though abortion might be morally questionable, I want it to be legal and safe for those who choose to get one. My opinion is very passive, because as a man, I cannot in good conscience tell a woman that she can't or cannot make a certain choice for their own bodies. I think men should remove themselves from the national conversation, because we cannot truly understand the psychological nature of something as personal as contemplating an abortion. People shaming women who have to go through something like an abortion is very sickening in our society. Crisis Pregnancy Centers are one of many ways people take advantage of women. Joannides (2013), advises that, "women stay clear of these places as, they prey on women dealing with getting and abortion" (p. 823). Ultimately, abortion is a safe, but controversial method of dealing with
Legalization Of Abortion In The United States
Abortion has been an issue in our world for an extensive amount of time, having been a war between politics vs. religion since the beginning. This is due to the fact that it has always been a prominent problem and widely practiced whether it was legalized or not. Today, abortion has been a reoccurring topic in political debate and we can trace this back to the late 1800's when it became illegal, unless it was to save the life of a woman. This was originally enforced for legislation to control the growing women's rights movements, specifically targeting birth control and suffrage, and this control would help bind them to the traditional housewife role. This subjected women to a life of little rights, and feelings of shame, belittlement, and
I Am Sick Of Being Silenced By Thomas Hobbes And Mary Wollstonecraft
In today's society, abortions are seen as a sensitive topic; which has resulted in critical debates as to whether it is human or not. Throughout history, abortions have been seen as shameful which caused many women to conceal their stories. Society has put external pressure on women, which leaves the impression that they must regret their decisions. This is seen in the March 2016 Mashable article "I am sick of being silenced': 14 women share their abortion stories" as fourteen women acknowledge this external pressure when sharing their stories. Society has progressed to the point where we must silence our thoughts and beliefs in order to please others ( Quote MASHABLE). To understand how this happened, we must reintroduce the works on influential sociologists who focused on societal growth, such as
Bachiochi On Abortion
"Over the last three decades, the abortion debate has been characterized as the clashing of rights: the human rights of the unborn on the one hand and the reproductive rights of women on the other." (Erika Bachiochi "How Abortion Hurts Women: The Hard Proof") Abortion has been one of the most controversial topics in history. We are constantly seeing the news talk about it and rallies over why people want to keep abortions legal or put a stop to this cruel act.
Persuasive Essay On Abortion
Abortion is a controversial topic that has snaked its way through our nation. Some people claim that a "woman's decision about her own body is paramount", while others believe that a "baby's life trumps all." Pro-abortion and anti-abortion individuals have never achieved solidarity. People who support anti-abortion disregard a woman's reason for having one and how having a child may affect their life. Society is focused on a life that has not seen the world. They don't realize that a woman may not be financially stable, mentally stable, or healthy enough to bear a child. All three articles capture the idea that women should have the right to an abortion.
Abortion Is Wrong Essay
Many people base their opinion on if abortion is wrong is based off the opinion of when a person feels that life has begun. Many women who discover that they will be having a baby soon become really happy about the idea. Also, some who get abortions feel that pregnancy is nothing more than an inconvenience. Sometimes this inconvenience is sought to be an issue that can easily be resolved such as adoption or abortion methods. There are also times where conflicting issues create consideration about if the baby should be kept.
Abortion Is A Motherhood Issue
"Judith Arcana (1994) argued that abortion is a motherhood issue, a decision a woman makes because she believes it is the best for herself and her baby" (Arcana, p.216). The decision to have an abortion is one of the most difficult decisions a woman can take. What the woman wanted is not to be pregnant and they abort only when they have no other way to take. Also, the profile of the women who abort are very varied. For example, economic problems, health, to continue their education and even for deeper reasons that no one has the right to question. It is not possible to trivialize the decision of a woman, and it should not be forgotten that an abortion is a medical intervention, with its risks, causing fear and pain. On the other hand, today's
Society's Arguments Against Abortion
As people discuss their views on life vs. choice, they begin to explain why their opinion is valid and why the other is either committing a murder or not giving individuals their right to choose. Women who decide to get an abortion often keep quiet because they are likely to be judged by society, " Over one third of women will have an abortion in their lifetime,... frequently silenced--hidden behind society's judgements and forced underground by social stigma" (Baker and De Robertis). Women, even today, in the 21st century, still have to hide the legal decision that they make. It's understandable that due to religious beliefs, for example Catholicism, they are pro-life and protest and pray outside abortion centers causing guilt to women whose
The Emperor's New Clothes Essay
This dramatic change was achieved by a carefully designed campaign using courts, media, and a web of lies to change public opinion. Nowadays the bubble zones around abortion clinics prevent pro-life counselors from informing parents about the dangers of abortion. At the same time, secular media mostly ignores pro-life awareness projects, and presents an exclusively biased pro-abortion point of view. The many lies about abortion are created to convince everyone that the procedure is completely harmless, normal, and should be accepted as a basic human right. "Pro-choice" activists promote abortion as an insignificant surgical procedure contrary to established scientific facts. Health risks include hemorrhage, infections, a higher risk of breast cancer and even death. Abortion not only harms the woman physically, but can also have a lifelong emotional and mental fallout on the whole family. In masking evil as good, society distorts the truth in the abortion debate, and since truth is a requirement for justice, we need to reveal it. When the Emperor struts through town with no clothes on, he is still praised by the townspeople, even though he is naked. In the same way, the promoted "politically correct" view approves and supports abortion as inconspicuously named woman's right to
You slowly stick your head inside the restroom to see your mother throwing up with severe nausea. You grinned proudly to yourself, as you walk towards your sister's bedroom. Your last wish was to make your sister admire you, but it appears her moral judgment will not allow her to do anything unethical. Incest is so taboo for her, and that's a line she wouldn't dare cross.
Argumentative Essay On Abortion
Abortion has always been an incredibly controversial topic. It has been one of the most widely discussed issues in the American culture for decades. Abortion is a discussion of human interaction, in which emotions, ethics, and law all come together. In many cases, people on both sides of the argument have valid points and take moral positions. A pro-choice position would assert that the decision to terminate a pregnancy lies the mother and that the government has no right to interfere or step in and make that decision. On the other hand, the position of pro-life advocates argue that life begins at the moment of conception. They believe that because the embryo or fetus is a human life and that one has no moral right to abort it. This theory argues that this human has no power or say in the matter and is rendered helpless from advocating for itself. Although abortion is a morally and emotionally charged issues, it is ultimately protected under the 14th amendment. The most common reasons for abortion include but are not limited to, teen pregnancy, rape, and health issues.
In this argumentative essay I would like you, the reader to consider a public issue from my perspective and my belief system on the matter. I'll be supporting my view on a common and overlooked procedure conducted by women and medical doctors within a walk in clinic and home. This procedure is known as an Abortion, also known as a voluntary abortion. The definition provided by Dictionary.com is "the removal of an embryo or fetus from the uterus in order to end a pregnancy."
Related Topics

Argumentative Essay On Abortion
Abortion has been one of the most talked about topics in society just about anywhere from television, magazines, whether or not it should be the right or wrong thing to do. Abortion is a very sensitive issue to discuss, because of its nature. Many people have said that abortion is a very bad thing to do and it should not even be choice whether or not to abort a living fetus. People think that abortion is committing murder as it is killing the human fetus. However, others feel that a woman should have a voice and have the right to choose to keep the child or not and that it is not murder until the baby is born. Majority of individuals who believe that abortion is bad say that the fetus is human who is partly being formed and to have an abortion is considered to be murder. For the people who think an abortion is ok, say that it's not considered murder unless the child is born. I believe that abortion should be seen in which the stage the fetus is in. if the fetus is in an early stage of pregnancy it is not considered murder, but if the fetus has already began to develop into a larger fetus then it is indeed considered to be murder. There are times when abortion can be accepted, if the mother is having complications due to pregnancy. For example if the mother is enduring complications in her pregnancy that can harm her, because of the child in that case it is ok to perform an abortion to help save the mother's life. It is also very important to understand this type of situation. The mother has the right to have an abortion and it is her decision because a mother knows best about her health conditions. Did you know that there is a perfectly legal killer in America today? In fact it kills over one million people in the United States p... ... middle of paper ... ... a partner. Majority of women do not use proper contraceptive when being sexually active and then when they get pregnant they use abortion as a leeway for their own poor decision making. Women cannot just get an abortion because of their poor actions it is time for them to step up and take responsibility for their actions. Abortion in the United States is a legal form of murder. Each and every year over a million babies are murdered and it must be stopped now before it will continue to get out of hand each and every day. We have discussed in this essay that a fetus is a living humans and not something that can just be thrown away. An unborn child is still a child and he or she needs an opportunity to grow and live a long successful life just like the rest of us have gotten the privilege to do. Abortion cannot go on any longer. More and more live are lost every day.
In this essay, the author
Opines that abortion is a very sensitive issue to discuss, because of its nature.
Explains that there is a perfectly legal killer in the united states that kills over one million people per year.
Argues that abortion should be legal in the united states for people who have been victims of incest and rape.
Explains that the fetus is not a human during an abortion, which is considered homicide. the fetal period begins at about 8 weeks of pregnancy.
Explains that abortion is legal up to twenty-four weeks, when the fetus is developing inside of the mother's womb. pro-life advocates thrive on rape victims like this.
Opines that women should try to take advantage of adoption instead of choosing abortion because they have a low income and cannot afford the child.
Opines that abortion is the definition of a senseless murder. women should have the right to choose what they want to do.
Opines that killing a fetus is just like killing one that is alive. women should not have control over someone who cannot speak for themselves.
Opines that abortion in the united states is a legal form of murder and must be stopped now before it will continue to get out of hand.
Click here to unlock this and over one million essays
Why Is Abortion Morally Wrong
Abortion is the killing of the defenseless unborn. Throughout its history this practice has been recognized as a human right for women. Two movements that have emerged from this controversial topic are Pro-Life and Pro-choice. Pro-choice declares that the choice is up to the mother while Pro-life states that the unborn has the right to live. But by examining the history of abortion, court cases it is clear that the killing an unborn is morally wrong and unfair for some.
Abortion is MURDER
Lee, Patrick. Abortion & Unborn Human Life. New York: Catholic University of America Publishers, 2010. Print.
When it comes to abortion there is always much hostility when discussing the topic. Abortion is the deliberate termination of a human pregnancy. This procedure often done when 28 weeks pregnant. Many people consider abortion to be cruel and an act of murder. Although some will advocate for abortions, those who have religious beliefs will say that no one but God has the right to take someone's life. Those who support abortion do not consider an unborn child a human that should be protected. The issue of abortion is very difficult when determining if it's right or wrong. Therefore, I am going to give my philosophical argument from the "pro-life" perspective.
Abortion is a legal process, therefore it should be seen as acceptable if a women decides to go through this process. Yet, abortion is definitely not a cut and dry subject. There are many issues to address before making such permanent decision, but a woman has the right to decide what happens to their body. Although you may get easily judged for it, abortion is an option to take in some situations.
...s a heartbeat, working vital systems, and it's a living, breathing, and moving being. Just because a fetus can't say anything in its defense doesn't mean it doesn't deserve at a happy, healthy life. Everything on Earth deserves a chance to live and prove their worth in the world. The fact that women feminists believe in the right for women to choose abortion is offensive. They make women out to be weak and too irresponsible to make rational decisions. If women can't take responsibility during intercourse they shouldn't be doing it knowing the consequences. There are dozens of different types of birth control out there. There is no reason for women and men not to go around without taking the necessary precautions. The fact that abortion is still legal and a debatable topic today makes our race look weak and too irresponsible to take responsibility for our actions.
Abortion is unlike any other subject debated today; millions of women have aborted a child, and the loss, pain, and emotional need to justify what was done, both on the part of the mother and on the part of her loved ones. Abortion is a gut-wrenching debate that has been going on for centuries, and does not plan to cool off anytime soon. The Supreme Court case in 1973, Roe vs. Wade, placed abortion on the map for the United States. The result of the Roe vs. Wade case legalized abortion to protect women's health, however the good intentions of the ruling opened the doors for people to take advantage of the case outcome. Approximately 1.06 million abortions took place in the United States in 2011, which goes to show that women maybe abusing the privilege of the rules set in place to protect their health and practicing abortion as a form of contraception. Abortion is not only a dangerous procedure for women to endure, however it is also unethical to abort a child. Abortion is immoral because life begins at conception, people need to live with the consequences and not take the easy way out, and there are other available options.
The Controversy Surrounding Abortion
For hundreds of years, the United States of America has been a country defined by its promising opportunities and freedom. However, America has proven many times it is not the promised land that many residents of other countries have viewed it to be. Issues like euthanasia, death penalty, freedom of speech, and abortion have given rise to questions of the freedom in America. Abortion has proven to be one of the more tenacious issues that has brought controversy to America. In the Encyclopedia Britannica, abortion is defined as "the expulsion of a fetus from the uterus before it has reached the stage of viability" (Encyclopedia Brittanica). In simple terms, having an abortion is a pregnant woman choosing to not deliver her child. The Guttmacher Institute provides that there are 6.6 million pregnancies in the United States each year, and 51% are unintended (Guttmacher Institute). Further facts from the Guttmacher Institute states that around 358,000 women die per year because of pregnancy and the United States accounts for 60% of those maternal deaths (Guttmacher Institute). There is an estimated over 1 million abortions in the United States per year (Worldometers Real Time World Statistics). Death is one of the reasons of why women decide to have an abortion. More reasons in modern society include fear of parents, unplanned pregnancies, and financial instability. The controversy surrounding abortion is revolved around the two opposing sides which includes pro-life, the argument that abortion should be illegal, and pro-choice, in which people argue women should have the choice of whether or not to have an abortion. People in favor of pro-life support their decision with many arguments. They state that a fetus is considered a h...
Examining the Obstacles in a Woman's Right to Abortion
With the pre-abortion ultrasound bill in the process of being established, informed consent, cost, etc. it appears that there is a major infringement on a woman's right to choose because there are many obstacles to go through before receiving an abortion.
Should Abortion Be Legal Essay
The topic of abortion has been extremely controversial for years. It has raised the questions if it should be legal or illegal and if it is right or wrong? But the idea of abortion cannot simply be broken down into yes or no, right or wrong and so forth, as life itself cannot be broken down into that. Every individual will have their own opinion on the matter, as their lives, culture, and religion have shaped their view. While the debate about abortion has created divisions between people in society, it has two major groups, those who are Pro-Life and Pro-Choice. In this paper, I will examine both groups in depth and their strong positions on abortion.
One of the major controversial issues confronting the society today is abortion. I choose abortion as the topic of discussion since it contradicts my values and beliefs. Abortion is the extraction of the human fetus from the mother's womb with an intention to end the life of that fetus prior to its natural birth. The controversy surrounding abortion is whether it should be legalized or not? In my opinion, abortion is morally and ethically wrong because it leads to violation of human rights. Life is precious and only it's Creator has the right to take it away. I chose this issue for discussion to bring to light many of the hidden facts and arguments, of which people are unaware and not very sensitive today. Three of the many aspects of abortion can be taken into consideration 1) Motives behind abortion 2) Pro life v/s pro choice. 2) The growth of the "Dead Baby Industry."
Abortion provides women the opportunity to choose between pregnancy. Many individuals find abortion to be beneficial on account of their financial status in life, among other factors such as single mothers who cannot afford a child and people who are unfit or unable to support a child. This topic pins individuals against each other in every corner of the world. Many see it as immoral, while others oppose the issue due to their religion. Supporters of pro-life more often than not are influenced by their religious views on the issue; as a result, those who oppose it, often try to force and push their beliefs onto others. Pro-life doesn't allow women to have control of their bodies and their reproductive rights. Considering these ideas woman should
One of the most debated subjects throughout the world is abortion. Abortion is the premature termination of pregnancy by spontaneous or induced expulsion of a nonviable fetus from the uterus (Dictionary). In certain circumstances, abortion could be beneficial for the mother with factors such as: age, rape, financial stability, and complications that could long-term harm the potential mother and child. Women of all ages are entitled to their right to abort regardless of how morally right or wrong it may be. Some people believe abortion goes against their religious and cultural backgrounds. However, other people believe because it is the woman's body they should be liable to do as they please. Whatever the situation
Abortion Throughout History
Abortion has taken the lives of more than 50 million babies since 1973 ("About Abortion"). The issue of abortion is one of the most common controversial issues in American politics and culture. In modern society, many women that have an unintended pregnancy and they result to abortion without researching other options. Abortion is not a substitute for birth control and this issue should be taken seriously. The individual woman needs to understand that by agreeing to have an abortion she is agreeing to kill an innocent fetus. Abortion rips the unborn child from his or hers right to life. Society needs to let women see through the eyes of the fetus and find alternative ways to raise the baby. Abortion should be illegal because childhood begins at conception, not at birth.
Abortion: Killing a Fetus is Killing a Person
Abortion has been used to controlled fertility in every society on the world. Over the centuries, there is a rich history about women help each other to abort. Abortion was not considered illegal in US until 1880, by which time most states had banned to protect the life of the woman. However, even it has been banned, abortion is still widely practice. Rich women who could afford to pay skilled doctors or go to another country to have the safest and easiest abortion. But for those women, who are poor and lack of knowledge about health had to run the greatest risk with illegal abortion or "black market" abortion. In 1950s, about a million abortions were practiced per year in the US, and over a thousand women died each year as a result. Considering American ethics and values, death is morally wrong. Therefore, the killing of unborn fetuses is morally wrong as well. For that reason, abortion should be outlawed and considered as a cruel, unnatural and absolutely immoral human act.
The Controversy Surrounding The Abortion Debate
This topic has created many controversies, and has faced many challenges in history. Until this very day Abortion has been consider one of the hardest topic to debate about, and that 's mostly due the differences of both parties that supported and not supported. This supporters use their own principles, logic, and religious reason to support their case. Most importantly let 's focus on what 's Abortion? Abortion is the elimination, or termination of a human pregnancy by the use of medical techniques. In this paper I will focus on explain to the audience that a Fetus does not have qualities like Person, and does not look like a person, meaning that it has no moral rights. Secondly
More about Argumentative Essay On Abortion