Student Good Guide
The best UK online resource for students
Children's Nursing Personal Statement Examples
If you are preparing your nursing application for university and need a good personal statement for the Children's nursing course , below you can find two amazing examples.
Both Child Nursing personal statement examples are free to use as an inspiration to write your own.
Children's Nursing Personal Statement Example
As a prospective children's nurse, I am driven by the passion to make a difference in the lives of young patients and their families. The vital role children's nurses play in maintaining the smooth operation of wards and clinics, promoting public health, and offering compassionate care to each child, resonates deeply with me. I am confident that I possess the dedication and commitment essential to excel in Children's Nursing and am eager to develop these qualities further throughout my nursing career.
My work experience in a local primary school has allowed me to hone my organization and communication skills. Collaborating with class teachers, I witnessed firsthand the significance of planning and organization in preparing daily lesson plans. This experience parallels the importance of devising care plans and ensuring seamless handovers in nursing. Additionally, my ability to mediate and resolve conflicts among children demonstrates my strong interpersonal skills.
My A-level studies have provided a unique perspective on my chosen career path. Sociology has enlightened me on the importance of treating individuals with respect, regardless of their background. Meanwhile, photography has heightened my awareness of how colour and arrangement can influence one's mood and well-being. The innovative incorporation of colour, space, and light in contemporary hospital designs has piqued my curiosity and further solidified my interest in nursing.
Participating in the Cardiff Half Marathon, I discovered my ability to thrive in challenging circumstances. Volunteering with St John's Ambulance has not only boosted my confidence but also cultivated my ability to connect with people from diverse backgrounds. These experiences have prepared me for the demanding yet fulfilling nature of a children's nursing career.
Through my involvement in the Duke of Edinburgh Award programme, I have successfully earned a bronze medal and plan to pursue the silver award while attending university. This accomplishment demonstrates my dedication to personal growth and my readiness to embrace new challenges. As a model school Prefect, I have developed a strong sense of teamwork and leadership, which are vital qualities in the nursing profession.
In conclusion, my work experience, academic background, and extracurricular activities have equipped me with the skills and determination necessary to excel as a children's nurse. I am excited to embark on this noble and rewarding journey, making a meaningful impact on the lives of young patients and their families, while continuously striving to better myself as a professional in nursing.
Other Nursing personal statement examples:
Mental Health Nursing Personal Statement Examples
Nursing Personal Statement Example
Child Nursing Personal Statement
I have taken on the responsibility of caring for young family members, which has instilled in me a sense of commitment and understanding that I believe is essential for a career in Child Nursing. My inspiration to pursue this career path was sparked by a personal experience when my sibling experienced an allergic reaction to peanuts. In response, I immediately administered the correct dosage of antihistamines medication. This experience motivated me to research the field of Child Nursing and solidified my desire to pursue a career in this area.
During my A-Level studies in Psychology and English Language, I gained a deeper understanding of the functions of the brain and the stages of child development. A fundamental principle that I learned in Psychology is the importance of forming attachments. I understand that establishing a secure relationship with a child is essential in Nursing , as the Nurse must create a rapport with the patient. My study of Psychology has also allowed me to recognize the different biological, social and behavioural explanations of human functioning, which motivated me to enhance my knowledge on this topic.
My study of Sociology has enabled me to acknowledge the importance of avoiding labelling patients due to their illness or background, as this can demoralize them. I understand that the NHS strives to provide high-quality care in a safe and secure environment and that respect and dignity should be shown to improve patients' experiences.
My work experience at Gytha Primary School has given me the skills necessary to understand the needs of young children and be responsible for their well-being. This experience has also taught me the importance of advanced planning to ensure the effective running of an organization. I understand that as a Nurse, it will be essential to plan and prepare for the different duties carried out within the Nursing departments, such as taking types of blood, managing patient health, and providing physical and emotional support to patients and their families.
Volunteering for Action on Hearing Loss has allowed me to interact with people who suffer from hearing impairment, and I have learned to communicate with hearing-impaired patients through gestures. I have also completed First Aid training with St John's Ambulance, which allowed me to carry out CPR on another individual. These skills will be invaluable when examining patients who find it hard to breathe.
Completing the National Citizen Service has allowed me to acquire several skills that will be useful in my future career as a nurse. Throughout the programme, I built my confidence by creating, planning, and delivering a Dragons' Den pitch to a large audience. I learned the importance of team dynamics and how to work effectively with people who hold different values. The course also taught me how to tackle challenges successfully, which is a skill that can be transferred to the role of a Nurse.
In my free time, I enjoy reading books to improve my reading and writing skills, which will be beneficial in the Nursing environment when filling out patient profiles and keeping records of their medical needs. I also enjoy walking regularly, which allows me to think and relieve stress on a challenging day.
As an individual, I am hardworking and organized, which will enable me to plan and prepare for the work I will be carrying out throughout my Nursing career. I am dedicated and capable of being industrious in a work environment. I believe that I will be an asset to the Nursing course at your esteemed institution and look forward to the opportunity to pursue my passion for Child Nursing.
To write a strong personal statement about children's nursing, begin by explaining your interest in child nursing and develop your story with experiences that have cultivated your knowledge. Organise your experiences in a clear timeline, and conclude by discussing your programme and future goals.
Choosing a career in children's nursing offers a multitude of benefits. As a children's nurse, you have the opportunity to make a positive impact on the lives of young patients and their families. It offers a high degree of flexibility, allowing you to work in a variety of settings and take on a range of responsibilities. With excellent employment prospects, a career in children's nursing can provide a stable and rewarding career path.
The Best Personal Statement Examples
Classics Personal Statement Examples
Theology Personal Statement Examples
Physics Personal Statement Examples
Chemical Engineering personal statement examples
Oncology Personal Statement Examples
Psychiatry Personal Statement Examples
Earth Sciences Personal Statement Example
History Personal Statement Examples
Veterinary Personal Statement Examples For University
Civil Engineering Personal Statement Examples
User Experience Design Personal Statement Example
Finance Personal Statement Examples
Neuroscience Personal Statement Examples
Graphic Design Personal Statement Examples
Film Production Personal Statement Examples
Events Management Personal Statement Examples
Counselling Personal Statement Examples
Forensic Science Personal Statement Examples
Chemistry Personal Statement Examples
Sports Science Personal Statement Examples
Mechanical Engineering Personal Statement Examples
Electrical and Electronic Engineering Personal Statement Examples
Quantity Surveying Personal Statement Examples
Social Work Personal Statement Examples
Physiotherapy Personal Statement Examples
Journalism Personal Statement Examples
English Literature Personal Statement Examples
Marketing Personal Statement Examples
Computer Science Personal Statement Examples
Fashion Marketing Personal Statement Examples
Dietetic Personal Statement Examples
Product Design Personal Statement Examples
Aerospace Engineering Personal Statement Examples
Geography Personal Statement Examples
Business Management Personal Statement Examples
Politics Personal Statement Examples
Psychology Personal Statement Examples
Oxbridge Personal Statement Examples
Zoology Personal Statement Example
Sociology Personal Statement Example
Fashion Personal Statement Example
Mathematics Personal Statement Examples
Software Engineering Personal Statement Examples
Philosophy Personal Statement
International Relations Personal Statement Example
Biochemistry Personal Statement Example
Dentistry Personal Statement Examples
Midwifery Personal Statement
Law Personal Statement Example
Medicine Personal Statement for Cambridge
ICT Personal Statement
Primary Teacher PGCE Personal Statement
PGCE Personal Statement Example
Games Design Personal Statement
Paramedic Science Personal Statement Examples
Occupational Therapy Personal Statement
Pharmacy Personal Statement Example
Criminology Personal Statement Example
Clearing Universities & Courses
Clearing advice.
Recommended Clearing Universities
Popular Course Categories
Course search & discover.
Start the search for your uni. Filter from hundreds of universities based on your preferences.
Search by Type
Search by region.
Recommended Universities
Goldsmiths, University of London
London (Greater) · 100% Recommended
Bangor University
Wales · 100% Recommended
University of Bradford
Yorkshire and the Humber · 93% Recommended
Search Open Days
What's new at Uni Compare
Request Info From Uni's
Get the help you need direct from the university. Ask about accommodation, your course and university societies.
Bulk Order Prospectuses
Bulk order prospectus from universities and have them delivered to your door for free.
Ranking Categories
Regional rankings.
More Rankings
Top 100 Universities
Taken from 65,000+ data points from students attending university to help future generations
About our Rankings
Discover university rankings devised from data collected from current students.
Guide Categories
Advice categories, recommended articles, popular statement examples, statement advice.
What to include in a Personal Statement
Personal Statement Tips
Personal statement example children nursing personal statement.
Submitted by Sophie
Achieve your ambitions by studying Nursing at Roehampton.
Study Nursing at Roehampton in brand new facilities, under the guidance of experienced clinical and academic staff. Click here to learn more.
We've matched you with the perfect Nursing degree!
Find your dream Nursing career at Swansea University. With a range of fully funded degrees, you'll get the skills and experience to start a rewarding career without any tuition fees to pay
Children Nursing Personal Statement
After a series of illnesses and injuries during my early childhood, I was introduced to the role and care of Nurses. It was from here I became fascinated and realised this could be a satisfying future outlet for my empathetic self. I feel that nurses are truly inspirational professionals. They provide an inestimable service to society whilst working in a highly demanding and very challenging career, assisting individuals and their families through difficult times when they are at their most vulnerable. I feel I am ready to embark on this career and start to fulfill this ambition of mine to become a children's nurse.
I believe nursing is a career in which I will excel because of my compassion for those who are at their most vulnerable. My ability to empathise with individuals would provide a positive nurse and patient relationship, putting the child and family at ease, allowing the family to approach me for support and guidance and therefore meet specific needs of the child and their family. Self-confidence is something I consider to be highly important within a nursing career. Having self-belief when working under pressure and in stressful situations is crucial when ensuring high quality care is delivered. Nursing can be a stressful career where traumatic situations are common.
My previous studies have hugely influenced me to pursue this career. Having completed 4 work placements in primary schools, preschool nurseries and children centres, I have worked with children and families from all walks of life. During my first two placements at primary schools I assisted children ages four to five who need more support with their education within the classroom. I worked with children who had intellectual disabilities and therefore developed slower than other children it was extremely rewarding to see them succeed. Having studied children's development within this placement has enchanced my own development of having the ability to provide a relationship based on trust; this being something I consider extremely important within the nursing career. I have dealt with challenging behaviour and have a clear understanding and respect of the needs and problems of each individual child. From this, I have been able to empower each individual child and their family to receive individualised care, which enables each child to reach their full potential.
Placements have hugely influenced me to become a child's nurse because supporting children to do well and succeed has brought many rewards. To see their positive outlook and self-belief increase has filled me with delight and a sense of pride that I had helped children get to where they are now. My current placement is in a children's centre for vulnerable children and families. This has also inspired me because my role of supporting families is something I hugely enjoyed and seeing parents bond with their children, with my help and support, is hugely rewarding. Supporting vulnerable parents to succeed in their parenting role requires teamwork and adaptation, I have always been a strong team member and taking leadership has always been a strength of mine, I feel I thrive within this environment.
Within my next placement, I will be working at the Megan Baker House, helping to provide conductive education to children with motor disorders, and help to offer independence to children with a wide variety of life changing disabilities, will open my eyes to the challenges both the individual child, but also the family, face on a daily basis. Being able to help and support each individual affected, through one to one work when each family is at their upmost vulnerable is something I feel will be extremely rewarding, and a dream of mine to continue and persue into the near future.
These experiences have given me a huge sense of satisfaction and reinforced my desire to become a children's nurse.
Recommended Course
Recommended Statements
Submitted by anonymous
Mental Health Nursing Personal Statement
I am applying for a Mental Health ...
Child Nursing Personal Statement
Child Nursing requires respons...
Submitted by Ben
Nursing Personal Statement
I am interested in becoming an adult nurse because I want to feel a high level of job satisfaction in a re...
Submitted by Susan
Adult Nursing Personal Statement
My ambition is to study Adult Nursing in university. Since I was a young girl it has been my dream to help...
undergraduate Universities
Undergraduate uni's.
Goldsmiths, UOL
269 courses
525 courses
Uni of Bradford
202 courses
Ravensbourne
Uni of Essex
1077 courses
417 courses
Uni of Winchester
169 courses
Uni of Sunderland
204 courses
Uni of East London
255 courses
Heriot-Watt Uni
154 courses
Cardiff Met Uni
306 courses
West London IoT
Anglia Ruskin Uni
460 courses
Uni of Chester
386 courses
Uni of Westminster
333 courses
Uni of Hertfordshire
422 courses
Uni of Bedfordshire
377 courses
Leeds Arts University
Uni of Roehampton
212 courses
Middlesex Uni
318 courses
Uni of Brighton
266 courses
Uni of Suffolk
108 courses
387 courses
Northeastern Uni
Uni of Leicester
159 courses
Uni of Hull
278 courses
Uni of Portsmouth
Uni of Kent
439 courses
Uni of Surrey
440 courses
Bath Spa Uni
293 courses
Leeds Beckett Uni
254 courses
Edinburgh Napier
Nottingham Trent
524 courses
Edge Hill Uni
150 courses
Wrexham Uni
127 courses
Uni of Reading
405 courses
Queen's Uni
410 courses
Uni for Creative Arts
335 courses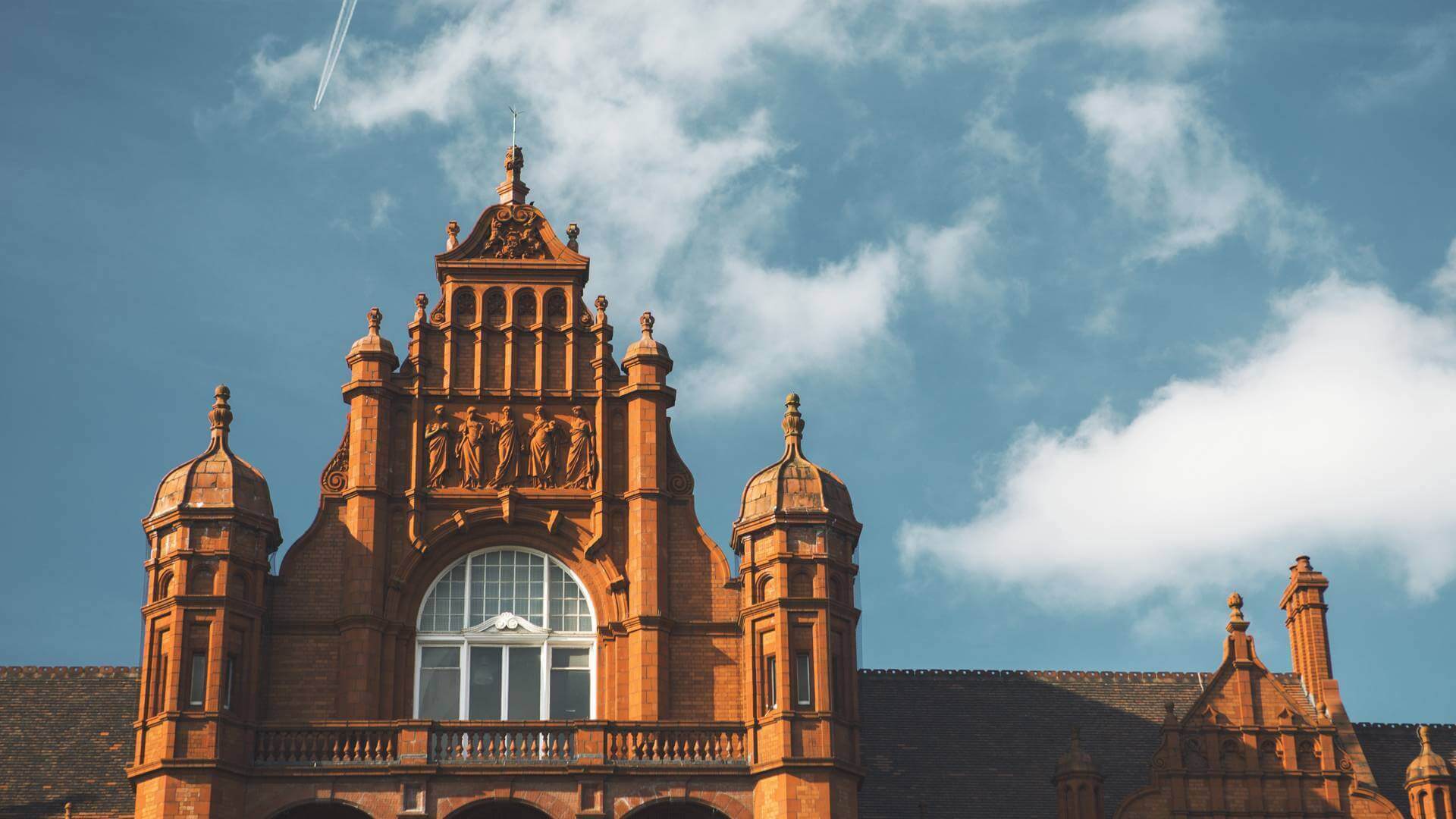 The Uni of Salford
217 courses
Coventry Uni
442 courses
Writtle Uni College
Escape Studios
UWE, Bristol
Cardiff Uni
437 courses
Pediatric Private Duty Skilled Nursing
Respiratory Care
Enteral Nutrition
Premature Infant Care
Palliative Care
Caregiver Services for Parents & Family
Personal & Companion Care
Neurological Care
Speech Therapy
Occupational Therapy
Physical Therapy
In-Home Therapy
In-School Therapy
In-Clinic Therapy
Orthopedic Care
ABA Therapy
Durable Medical Equipment (DME)
Speech-Language Pathologists
Speech-Language Pathologist Assistants
Occupational Therapists
School Psychology
Pennsylvania
How To Write a Nursing Personal Statement
Janelle thomas msn, rn.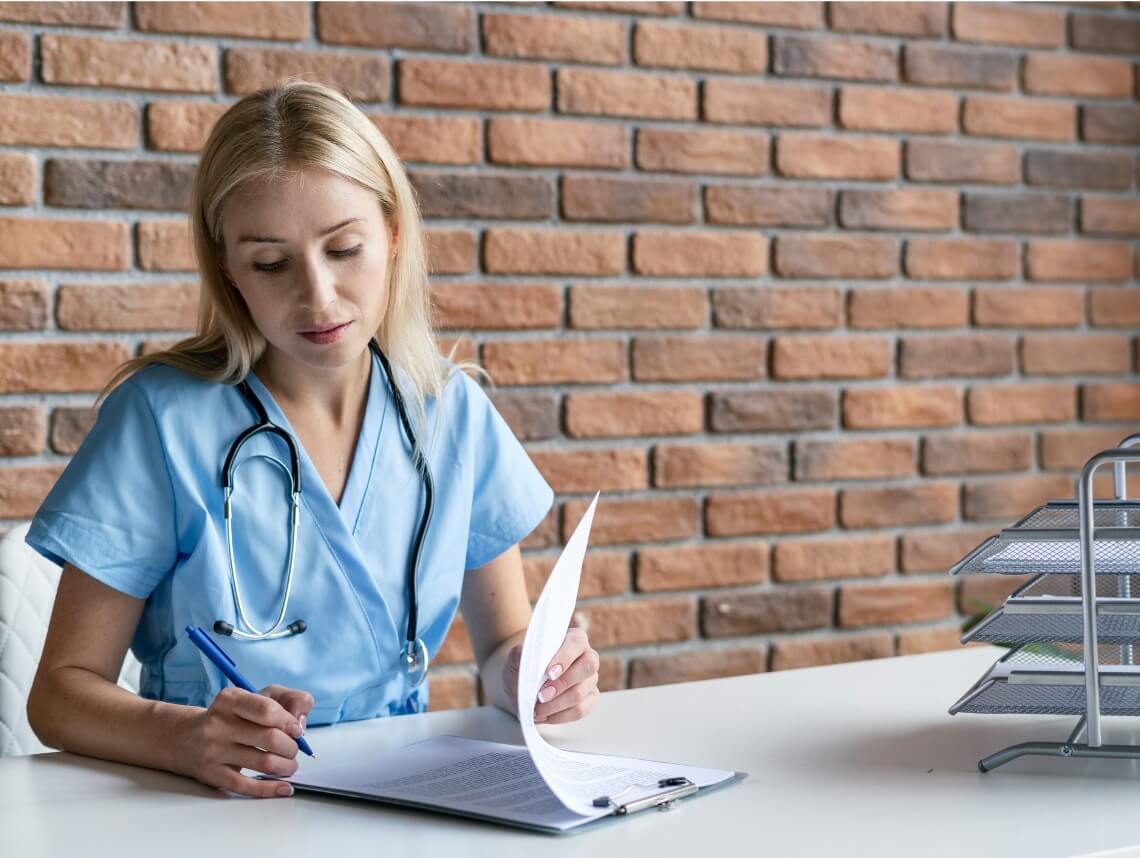 A well-crafted personal statement can make a powerful impact in nursing. A nursing personal statement is your opportunity to showcase your passion, skills, and commitment to the nursing profession. In this blog, we'll delve into what a personal statement is, what to include, and provide valuable tips to help you write an impressive nursing personal statement that stands out.
What is a nursing personal statement?
A nursing personal statement introduces you to admissions committees and potential employers. It allows you to communicate your reasons for pursuing a nursing career, relevant experiences, and goals. Whether applying to nursing schools or seeking a nursing position, your personal statement provides insight into your character and aspirations.
What To Include in Your Nursing Personal Statement
Introduction: Begin with a compelling opening that captures the reader's attention and introduces your passion for nursing.
Motivation: Clearly state why you're drawn to nursing. Share personal experiences or stories that inspired you to pursue this profession.
Relevant Experiences: Highlight any relevant experiences, such as volunteer work, internships, or clinical placements. Discuss how these experiences shaped your understanding of nursing.
Skills and Qualities: Emphasize the skills and qualities that make you a strong candidate for nursing, such as empathy, teamwork, communication, and problem-solving abilities.
Academic and Professional Goals: Outline your short-term and long-term goals within the nursing field. Explain how the program or position you're applying for aligns with your aspirations.
Diversity and Inclusion: Address how you value diversity and inclusion in healthcare and plan to contribute to creating an inclusive environment.
Challenges and Growth: Share any challenges you've overcome and how they've contributed to your personal and professional growth.
Closing: End your personal statement positively, reiterating your enthusiasm for nursing and your commitment to making a difference.
Tips for Writing an Outstanding Nursing Personal Statement
Be Authentic: Write in your voice and be sincere. Admissions committees value genuine and heartfelt statements.
Show, Don't Just Tell: Instead of stating that you possess certain qualities, provide examples demonstrating how you've exhibited those qualities in real-life situations.
Stay Focused: Keep your personal statement focused on your journey to nursing and avoid irrelevant information.
Be Specific: Provide specific examples and anecdotes to support your points and make your personal statement more engaging.
Proofread and Edit: Carefully proofread your personal statement for grammar, spelling, and clarity. Consider asking a friend or mentor to review it as well.
Tailor to the Program or Position: Customize your personal statement for each nursing program or job application. Research the program's values and mission to align your statement with their expectations.
Start Early: Begin writing your personal statement well in advance to have ample time for revisions and improvements.
Stay within the Word Limit: Adhere to the specified word or character limit to ensure your statement is concise and focused.
Your nursing personal statement is a chance to shine a spotlight on your journey, aspirations, and dedication to nursing. By following these guidelines, you can craft a compelling personal statement that captures the attention of admissions and employers alike.
Contact Care Options for Kids for Pediatric Home Health Care and join our team today!
Our home health care nurses work one-on-one with clients in the comfort of their own homes. We are always looking for loving and competent nurses to provide customized care for families — from a few hours a day to around-the-clock supervision. We value our nurses' health and well-being and understand your vital role in caring for our clients. PPE is provided in each home – including masks, gloves, and hand sanitizer. We follow CDC guidelines to ensure you, your client, and your family stay healthy.
Applying for a position with Care Options for Kids is quick and simple. Our online application process is straightforward and effortless and eliminates the need to come into a local office. Our approach is virtual and can be completed at your convenience. Until you are ready to meet virtually with our Market Manager and Director of Nursing, your application, resumé, license, CPR card, and other credentials can all be quickly uploaded online. We can match you with a family in as little as 24 hours and make it as easy as possible to join our team. Call today at (888) 592-5855 .
How To Get Hired as a Nurse
Care options for kids, bingo at deerfield beach, subscribe to updates here.

Pediatric Therapy
School-Based Services
General Inquiries
Work with Us
Request a Consult
Refer a Child
HHA#20360096, HHA#299993575, HHA#299993576, HHA#299993950, HHA#299994540, HHA#299994542, HHA#299994541, HHA#299994543, HHA#299994849, HHA#299995274, HHA#299995277, HHA#299992024

Applying to Uni
Apprenticeships
Health & Relationships
Money & Finance
Personal Statements
Postgraduate
U.S Universities
University Interviews
Vocational Qualifications
Accommodation
​​​​​​​Budgeting, Money & Finance
​​​​​​​Health & Relationships
​​​​​​​Jobs & Careers
​​​​​​​Socialising
Studying Abroad
​​​​​​​Studying & Revision
​​​​​​​Technology
​​​​​​​University & College Admissions
Guide to GCSE Results Day
Finding a job after school or college
Retaking GCSEs
In this section
Choosing GCSE Subjects
Post-GCSE Options
GCSE Work Experience
GCSE Revision Tips
Why take an Apprenticeship?
Applying for an Apprenticeship
Apprenticeships Interviews
Apprenticeship Wage
Engineering Apprenticeships
What is an Apprenticeship?
Choosing an Apprenticeship
Real Life Apprentices
Degree Apprenticeships
Higher Apprenticeships
A Level Results Day 2023
AS Levels 2023
Clearing Guide 2023
Applying to University
SQA Results Day Guide 2023
BTEC Results Day Guide
Vocational Qualifications Guide
Sixth Form or College
International Baccalaureate
Post 18 options
Finding a Job
Should I take a Gap Year?
Travel Planning
Volunteering
Gap Year Guide
Gap Year Blogs
Applying to Oxbridge
Applying to US Universities
Choosing a Degree
Choosing a University or College
Personal Statement Editing and Review Service
Guide to Freshers' Week
Student Guides
Student Cooking
Student Blogs
Top Rated Personal Statements
Personal Statements By Subject
Writing Your Personal Statement
Postgraduate Personal Statements
International Student Personal Statements
Gap Year Personal Statements
Personal Statement Length Checker
Personal Statements By University
Personal Statement Changes 2024
Personal Statement Template
Job Interviews
Types of Postgraduate Course
Writing a Postgraduate Personal Statement
Postgraduate Funding
Postgraduate Study
Internships
Choosing A College
Ivy League Universities
Common App Essay Examples
Universal College Application Guide
How To Write A College Admissions Essay
College Rankings
Admissions Tests
Fees & Funding
Scholarships
Budgeting For College
Online Degree
Platinum Express Editing and Review Service
Gold Editing and Review Service
Silver Express Editing and Review Service
UCAS Personal Statement Editing and Review Service
Oxbridge Personal Statement Editing and Review Service
Postgraduate Personal Statement Editing and Review Service
You are here
Mature Student Personal Statements
Personal Statement Editing Service
Personal Statement Writing Guide
Submit Your Personal Statement
Personal Statement Questions 2024
Child Nursing Personal Statement Example 2
I have always respected and had an interest in the nursing profession as I believe it is not only challenging but it is also rewarding, I would particularly like to become a child nurse as I have plenty of experience dealing with young children and I have enjoyed being involved in their care.
I come from a large family of nurses who have shared their experiences of their career which has inspired me even more to work towards a nursing career of my own.
I believe this course would support me towards my career as it would teach me skills I will require to provide the best care possible for children and their families as well as provide a better understanding of children's needs.
In relation to choosing to study child nursing, my current Level 3 Childcare course has taught me how to care for children's health and wellbeing, about children's health, it has taught me how to provide a safe environment, how to understand children's additional needs and children's development from birth.
I believe these units are important towards child nursing as they help me to understand how to best care for children and keep them safe, for example I am now able to spot the different signs and symptoms for common illnesses in children and I am able to understand and follow policies and procedures set regarding children's medication.
Within some of these units I have learned about the importance of attachment in children which I believe is important in nursing as the child should be able to feel comfortable and trust those who are caring for them as well as feel supported by them.
I have carried out work experience in a primary school nursery and in an early year's nursery. In the primary school, I was a volunteer teaching assistant working with children aged between 3-5 years old.
Within the nursery I worked with children aged between 0-5 years old, in this placement I would supervise and support the children as well as play alongside them.
Within both roles I have worked with many children from different backgrounds and I have learned to understand and manage their individual needs.
Being in these placements has helped increase my confidence and my communication skills which is important in the nursing profession as nurses constantly have to communicate with each other, other professionals, children and children'
Currently I am part-time employed as a barmaid which I enjoy a lot, I have gained many skills within my job that I believe would help me through the course and towards my future career, I have improved my teamwork skills.
I regularly talk to customers and the staff I work with which has improved my communication skills greatly and I have also become more mature and responsible since obtaining my job which will be beneficial when working with children.
I also have a brother with severe learning difficulties who I am a carer for, in helping to raise and care for him I have gained skills that can help me with this degree as I am able to work with children who have additional needs, for example, I have learned to remain calm in any stressful situation when caring for someone with additional needs and I know how and when to seek support when it is needed.
enjoy working with people which is one of the reasons I have chosen to study child nursing and hopefully become a nurse. I believe I would be an addition to the course as I am enthusiastic, hardworking and passionate which will allow me to learn and enjoy my studies.
Profile info
There is no profile associated with this personal statement, as the writer has requested to remain anonymous.
Author's Comments
Any feedback on my personal statement is greatly appreciated
This personal statement is unrated
Related Personal Statements
Add new comment.