+1 (603) 932 7897

6 Differences between High School and College Writing
Last modified 2023-09-05
Published on 2021-03-27
There are differences between high school and college writing. While in high school, teachers provide extensive guidelines and rules to guide students throughout the writing process. However, when writing in college, professors don't generally provide a set structure that students should follow when planning and writing their essays. It is important to unlearn the rules from high school to meet the expectations of university writing. This allows students to be successful in developing strong argumentative writing skills and a more mature style of writing.  
1. Essay Structure
High School: In terms of essay structure, high school teachers recommend students to follow the five-paragraph or five-point essay structure including: an introduction, three main points, and a conclusion. The essay begins and ends with something general, with the introduction leading to the discussion of specifics, and then branches out to more general comments at the end. A typical five-paragraph essay normally allows the form to control the content, rather than letting the content control the form. As each paragraph is assigned a purpose, and students are required to fit their content into each and every paragraph. This structure indirectly guides students to limit their analysis to only three main points, leading to an effort to tailor and reduce other important points that might be critical to the development of the essay.
College: For college essay writing, there is no predetermined number of points the essay must include. Since the topics of discussion in college writing are more complex compared to high school essays, students can have as many paragraphs as needed to express their opinions and viewpoints. The reason why five-paragraph essays don't typically work in college writing is also that they lack flow. The style of listing the arguments allows the writer to treat each paragraph and its main idea as a separate entity, rather than connecting them together while forming an argument. College writing assignments focus on analyzing and interpreting the topic, so the professors will expect you to know the facts and make an argument. This style of writing is vastly different from high school writing.
2. Paragraphs
High School: In high school essays, when the main arguments are narrowed down to specific paragraphs, students are recommended to begin with a topic sentence that reflects the thesis statement and introduces the intended idea. Then, each paragraph should end with a conclusion that reiterates the point in the topic sentence or end with a transitional sentence introducing the next paragraph. The following paragraphs follow a similar structure.  
College:   Compared to high school essays, college professors expect students to not limit themselves when expressing their ideas . Depending on the idea and evidence provided in the essay, paragraphs can range anywhere from one-third to two-thirds of a page. College writing typically has fewer restrictions on paragraph length and content, because college writing's sole purpose is to ask students to provide analysis, evidence, highlights, etc., to satisfy their points. The only similarity in paragraphs between high school and college writing is that the beginning of the paragraph comes with a topic sentence that summarizes the main point of the paragraph, then moves on to provide arguments and supporting claims. This new structure in college writing allows for more coherent and clear paragraphs.  
However, it's unusual for college essays to have a concluding sentence in considering the structure. Because college instructors have extensive experience in reading long research papers and complicated essays, students shouldn't repeat the topic sentence at the end of paragraphs. Instead, students can use this space to complete their evidence and analysis to support the topic. Great writing abilities allow students to complete the analysis and ease the readers to each paragraph, without writing a transition. 

3. Thesis statement
High School: As discussed above, in the thesis statement for high school writing, students are strongly encouraged to end the opening paragraph with a thesis statement that should be one sentence in length.  There are some nuances between thesis statements and topic sentences; therefore, students normally form a general thesis statement that may resemble a topic sentence. Moreover, the thesis statement should be supported by three main points. A typical example of "listing" of the argument in high school writing is
"I will show how the Romans lost their empire in Britain and Gaul by examining military technology, religion, and politics." ( UNC )
College: In college writing, the opening paragraph can end with a thesis statement, but this is not a hard requirement for college writing. Due to the complexity of topics, the thesis statement isn't usually supported by three main points, since there can be more than three when discussing the topics covered in the paper. Furthermore, a thesis statement can be two to three sentences long, because it needs to be developed and complex rather than restating the topic sentence. An example of a typical thesis statement seen in college writing is
"The Romans lost their empire in Britain and Gaul because their opponents' military technology caught up with their own at the same time as religious upheaval and political conflict was weakening the sense of common purpose on the home front".  ( UNC )
4. Introduction and Conclusion
High School: Remember when your high school teacher said your introduction should be general and broad to hook the reader in, before narrowing it down to specific points? The teacher may also have said the conclusion should provide a summary of the main points discussed in the paper. This style of writing an introduction and conclusion is quite common in high school, because the teachers are trying to help students think in a more structured and logical way, since you can easily fall into the rabbit hole of discussing arguments that may not be relatable to the topic.  
College: However, in college writing, professors prefer you to be straight to the point. Once receiving the writing prompt, students are expected to specify their arguments in concrete terms, rather than just simply paraphrasing the topic and the facts. The conclusion is there for a reason. Rather than summarizing what was earlier in the essay, which the reader is already aware of, students should spend more time refining the conclusion to reflect the topic to a personal story, raise a question of curiosity, or offer important insights for further discussion, etc.  
5. Arguments
High School: We've seen for argumentative essays, even on the SAT, teachers recommend students to stick to one side or the other when making an argument, in order to best provide examples and evidence to support their claims. The ability to bring up two opposing points and counter argue is challenging for students who did not receive extensive writing training. Additionally, arguments high school students make are frequently based on personal experience or opinion, since they may not know enough about the subject to make a strong and convincing argument.  
College: In college, evidence is key. Professors expect a claim that encourages them to keep reading.  Argumentative essays should be supported by strong evidence from scholarly and journal sources, as students have spent a considerable amount of time learning about facts and also research sources that support or oppose their arguments. As the legendary engineer Edwards Deming said "'Without data, you're just another person with an opinion." In addition to requiring students to provide specific arguments with claims, college professors also expect students to think about "limits and objections to [their] claim" since all interesting claims can be "reasonably challenged." An essay that addresses counter-arguments along with the supporting arguments is considered strong and persuasive. The University of Chicago's guide to writing mentions students should think of presenting arguments similar to " an amiable and lively conversation with someone whom you respect and who respects you; someone who is interested in what you have to say, but will not agree with your claims just because you state them; someone who wants to hear your reasons for believing your claims and also wants to hear answers to their questions."
High School : Formatting is required for many high school essays, especially with research or argumentative essays. High school teachers normally introduce the style guide standards such as the MLA and APA, because they are simpler and easier to instruct compared to other style guides.  
Style guides are loosely required in high school, because the focus of the essay is to teach students how to form arguments, how to provide evidence, and how to write an easy-to-follow essay . In addition, topics in high school are typically less complicated than in college; therefore, students are not required to do a profound research for understanding the subject matter.  
College : However, in college writing, formatting and citations take up a significant amount of the grade for a research paper . Different professors may have different formatting requirements, varying from Chicago to AMA to APA. Otherwise, papers may be marked down if formatting guidelines are not met. Professors will provide this information in the syllabus, or before each research paper project. There are numerous websites and resources online and in your college's library that will make the citation and formatting process easier and faster, such as Citation Machine . 
Preparing students for college writing is a vital method to succeed in college, and beyond college. Teachers in public high schools normally have a hard time providing appropriate and accurate feedback for each student, due to the big class size. Aralia Education is here to help students who want to succeed in college writing, by providing multiple writing classes that push students to be the best version of themselves.  Aralia's tutors are inspired teachers and professors who are committed to student success. They are recognized in their field or are currently teaching at top high schools and colleges/universities in the US. 
Students will learn the nuances of language, including figurative language, effective structuring, and specific forms to apply to their own piece(s). Students will work directly with both literary and media texts to plan and write their piece(s). This class will also help the students write with an aim for an audience as their submission for nation-wide and international writing competitions that are timely with the course schedule.
This course helps students develop and improve their writing skills to prepare students for higher education courses. The methodology emphasizes the ability to read critically, think critically, and write critically. Students will learn informative, narrative, descriptive, creative, and persuasive essay writing skills. Students will learn how to brainstorm, structure and outline, form an argument, defend it, incorporate academic sources, and develop a clear, articulate writing style. The focus will be on the writing process, intended audience, consistent tenses, point of view, correct grammar uses, building vocabulary, appropriate style, and proper research and citation protocols.
This course introduces students to significant movements in literary history. The course will begin with a brief introduction to the study of literature. The bulk of the course functions as a survey of literary movements throughout history, focusing primarily on the Western Canon. Students will learn about the history, background of movements like Neoclassicism, Romanticism, Victorian, Realism, Surrealism, etc. Students will reflect on what they are reading through discussion in class, with their teacher and peers, and writing in biweekly assignments.
What's next
How can I improve my writing? 20 Tips to Improve Your Writing
Interested in participating in High School Writing Competitions? There are 27 Writing Competitions for High School Students in 2021! 
How can I stand out in writing competitions? The only 5 tips you need to know is here: 5 Tips to Stand Out in a Writing Competition
Heard about John Locke Essay Competition but not sure where to start? Read this Complete Guide to John Locke Essay Competition
Finished your writing work but not sure where to submit it? Where to Submit Your Writing Works: 5 Main Platforms will answer your questions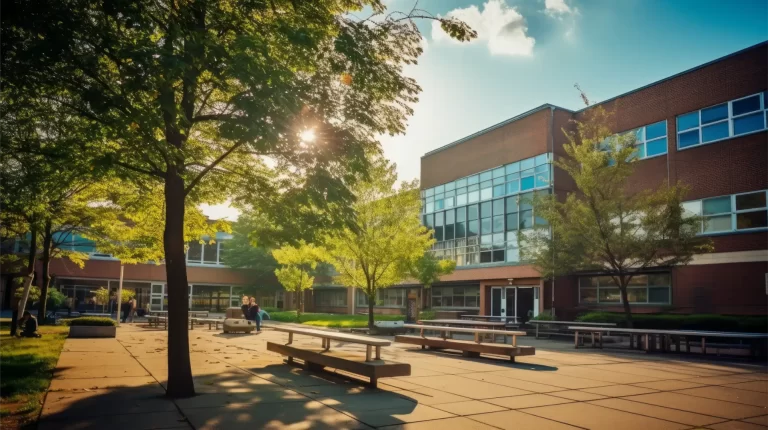 Interested in learning more?
Aralia Education is an innovative online education platform for ambitious middle and high school students worldwide. Aralia's instructors propel students forward by helping them build a strong foundation in traditional academic courses. They also actively engage and guide students in exploring personal interests beyond their school curriculum. With this holistic approach, Aralia ensures its students are well-prepared for college and equipped for success in their future careers.
Signature Courses
High School Introduction
Academic Tutoring
Test Preparation Courses
1 on 1 Tutoring
Student Awards
Competitions
Give us a call: +1 (603) 932 7897
Add us on WhatsApp: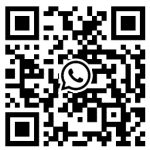 Improving writing skills since 2002
(855) 4-ESSAYS
Type a new keyword(s) and press Enter to search
Differences between college & high school.
Word Count: 1866
Approx Pages: 7
View my Saved Essays
Downloads: 56
Grade level: High School
Problems? Flag this paper!
The Differences and Similarities of College and High School. The transition from high school to college, while pleasurable and exciting, can also be very challenging, for the simple fact that college is a lot different than high school. This change is a huge step that a student will either adjust to or struggle with. The more prepared a person is to face the differences, the more successful they might be in the long run. High school students might know that there are differences between high school and college, but sometimes what they think is not how it is. High School can be considered as a continuation of elementary and middle school where one learns trigonometry, physics, American history, etc. College on the other hand, prepares a person to develop an understanding to get a job in a certain career. In college, you come and go as you please. The many different choices you make and the repercussions of those decisions will be yours and yours alone because you are now an adult in college. College is very different than high school just by the personal freedoms, the classroom and the social life. Personal freedom is a very important thing people like to have. Everyone likes to be able to do what they want, whenever they want. When you are living away from home, you are faced with a great deal of independence that you do not have in high school. In high school and college, you have your personal freedoms, but you tend to have more freedom in college than in high school. In college, you manage your own time. No one is there to tell you what needs to be done. You arrange your own class schedule to what you want it to be like. In high school, you are in school for about six hours a day in class, which totals up to about thirty hours a week. In college, you tend to spend an average of twelve to fifteen hours a week in classes. Also in high school, most of your classes are arranged for you. For example, you can pick whether you want to take regular English or Honors English.
Essays Related to Differences between college & high school
1. high school and college academics.
However, after they join a college, some want to go back to high school again whereas some think that college is better than in high school. In several ways, college and high school have some differences and a similarity. ... They need to follow what teachers provide for them so they can graduate ("Differences Between", n.d.). ... On the other hand, students in college have more freedom to choose what they want ("Differences Between", n.d.). ... To sum up, there are various things between high school and university lives. ...
Word Count: 687
Approx Pages: 3
Grade Level: High School
2. Transitioning from High School to College
The biggest difference between high school and university is that one is mandatory and the other one isn't. ... Another huge difference between them is time management, in high school one cannot structure its own time as he does not have that choice. ... Even though there are many differences between college life and high school life there are some similarities too. ... Another similarity is that the student will enjoy a lot of free time whether in college or high school. ... There are a couple of similarities between life as a high school student and life as a college student but there m...
Word Count: 1121
Approx Pages: 4
Has Bibliography
3. High School Vs College
High school vs. college School plays a very important role in our life. ... Two important periods that we go through are high school and college. Even though most people would think that these two types of schooling are similar, there are significant differences between them. The cost of high school education bares a significant difference from that of the cost for a college education. ... However, the cost is not the only thing to consider when comparing high school and college, the relationships between teachers and students are also different. ...
4. Transitioning from High School to College
As a senior in high school this year, i have come to the realization that there are so many difficulties we as students face in our final year of high school. ... The processes one must go through to make it to college and have a successful career is one of the hardest parts of the transition from high school. ... There is an uncanny amount of differences from the typical classroom in a high school versus the typical college class. ... According to Southern Methodist University, ("How Is College Different from High School." - SMU. ... " says Southern Methodist University ("How Is College ...
Word Count: 1207
Approx Pages: 5
5. High SchoolVsCollege
High School Versus College High school and College are two institutions of education. ... College is more academically challenge than high school. College students are more responsible for any actions that take place in their life, than high school students are. ... College students must also be prepared for the differences between the structures of classes. ... College students usually have gaps of hours between classes; a class time varies throughout the day and evening. ...
Word Count: 555
Approx Pages: 2
6. High School and College - Two Different Worlds
College and high school are two very different worlds; however, both are a vital part of the journey towards achieving a good education. Everyone has different opinions about high school and college life; however, not all are aware of the possible similarities and differences between them. ... Another difference is the calibre of studying in high school and college. ... Decision making in high school is completely different than in college. ... Most of us know what everyone goes through in high school and college. ...
7. The Diffrence Between High School And College
The difference between High School and College . ... The following paragraphs explore some of the differences student face when moving on from high school to college. ... Naturally, academics constitute a major difference (an upgrade) between the high school and college levels. ... Another difference between college and high school is the contact that students have with their professors. ... When thinking about the differences between high school and college the first thing that comes to mind is the increase in the academic level. ...
8. High School And College
High School and College There are many differences between college and high school as well as similarities. ... Also another is just life in general between college and in high school. ... There are not too many differences between soccer at the high school level and the college level. ... Another difference between high school and college is school in general. ... And these are just a few of the similarities and differences between the actual schooling of college and high school. ...
9. Differences Between High Schoo
In order to be successful in life, one must completes his/her education, which is completing high school and college. High school and college are one process to success that being divided into two parts, because there are differences in them involving with schedule, expenses, and academic level. The school's staff preset all schedules for high school students. ... The biggest different in high school and college is the academic level. ... There are many differences between high school and college, but most had made a choice to attend college after high school to pursuit a better career,...
Solution to Every Assignment
How is College Different from High School?
Moving from high school to a college is not as easy as it looks. The life in college is completely different from a school life. No matter you was an excellent student or an average one in your high school; your college life is a new experience for you. The college time is the time for the students to build a foundation for their career.
Here are a number of ways in which college and high school differ. By understanding these important differences and being equipped for them will help you go through a smoother transition.
1. Class Time
In school, you spend on average 6 hours each day in class, proceeding from one class to the next. On the other hand, in the college life, you spend 12 to 16 hours in a week in class. Times are not limited to daylight hours, many classes are offered in the evening. Most times an academic year is divided into the semesters along with a week for exams after each semester.
2. Class Size
A number of students in a class of school do not have a big number of students in compare to a class of college. Generally, there are 30-40 students in a school class on the other side, classes may range in size from 20-100 students depending on the size of the college you are studying.
3. Teaching Style
In high schools, teachers present material that helps students to understand the material in the textbook, often writing information on the blackboard that is written down by students. While in the college, professors may lecture around-the-clock, give an illustration, deliver background information or discuss research about the subject you are studying but they will hardly follow the textbooks. You are expected to understand the important points and summarize it because good notes are very critical.
4. Time Management
In school time, your routine is generally structured by others like teachers, coaches and obviously, parents. You have to manage your own time when you are studying in a college. It is totally up to you to attend class, do your work and study. Professors may not formally take roll, but they're still likely to know whether or not you attended, particularly at smaller colleges where they will get to know you. 
5. Studying
Students are expected to read short length assignments that are taught in class. You also may study after class about two hours. Comparatively, you are allocated a good amount of reading and writing which may not be discussed in the class. You also need to study for 2-3 hours outside of class to keep up with the course.
6. The Learning Environment
In college life, you are no longer a reflexive learner who just sits in the class and listens to lecture from a teacher. Rarely writes a letter and takes a test in which you're expected to go over what you've studied or been told by the teacher. Generally, you'll not provide any notes rather than you are expected to write down yourself what needed. In college, you are expected to voice your thoughts and have a debate with your professor, not unusual behavior. Attending classes and providing your own perspective and examination are basic factors to success in the college life.
7. Social Life
It has been very difficult for the student to manage academic and social life together. Your parents generally help you in balance these things. Now, when you are studying at a college, you can no longer rely on your parents for managing social and academic life and rules. All of these things totally depend on you. Being at college can be overwhelming socially, there are many social activities is open to you containing club events, formals, parties and dorm events. Additionally, many students go to schools in a new place, so there most time is spent in travel around new surroundings. Some students engaged in different social events that they even neglect their academics. While it is good to visit new places and take benefit of social activities, but it is important to have time to focus on your studies.
If you are not from a big city, most of your colleagues are a lot like you. You may come from different culture and backgrounds and have different personalities. Your friends probably have same things and share similar kind of ideas until you get to college. It is one of the best things in a college life that you will get an opportunity to get interacted with a people from a variety of cultures. Students from other city or even from another country will likely live together. You should take advantage of this outstanding multicultural environment that you might never get this chance again.
Both school and college life are important in a student's life. Both of these has its benefits and opportunities. So, you should enjoy and utilize your school and college time.
Other Assignments
Computing Skills Assignment Help
Delivery in day(s): 5
Organisational Behaviour Assignment Help
Delivery in day(s): 3
Business Law Assignment
Delivery in day(s): 4
International Management Assignment Help
Business Law Assignment Help
Accounting Assignment Help
Advertising Assignment Help
Aeronautical Engineering Assignment Help
Business Assignment Help
High School versus College
Introduction, similarities, differences, works cited.
The transition from high school to college marks the end of childhood and the beginning of adulthood. Some aspects of life are similar while others are different. Similarities include class structures, examinations, homework, and social life. They are experienced in both cases but on different levels. On the other hand, differences include workload, guiding principles, freedom, and extent of personal application. The levels of discipline and hard work required in both cases are different because of variances in responsibilities and challenges experienced. In addition, the concept of time management is addressed differently. The transition from high school to college necessitates the embracement of changes that affect relationships, social life, work schedule, and pursuance of passions and hobbies.
The similarities between high school and college are based on the fact that both are stages whose primary goal is to prepare students for future careers in professions of their choice (Cass 35). In that regard, they instill certain skills needed as a student goes through the process of getting an education. Both high school and college have the same class structure that includes homework, discussions, note-taking, and continuous formative assessments that are graded and contribute toward the final grade at the end of the semester (Shulman and Bowen 44).
The length of each session varies and ranges from a few minutes to several hours. Grades are an important aspect of learning in both cases. They reflect a student's comprehension of learning material and readiness for future academic endeavors (Cass 41). The guiding principle behind joining high school and college is to become more knowledgeable in preparation for the rapidly changing world that is driven by globalization and technological advancements. The courses taken in both cases are similar even though college courses are more advanced (Ricchini and Arndt 57).
For example, the high school offers basic courses in different disciplines while college offers advanced courses. They have a similar structure, utilize similar teaching and evaluation methods, and contributed toward academic advancement (Shulman and Bowen 49). Both stages of learning involve stages of advancement that students go through. As a student advances, responsibilities increase, tasks become more difficult, and the level of application rises. Finally, sports are a core component of life in high school and college. They prepare students who wish to pursue sports as a career.
One of the main differences between high school and college is freedom. In high school students are told what to do, how to do it, and when to do it. Students have little freedom and therefore, they are required to follow rules (Lawn 54). In contrast, college students are responsible for their decisions and actions. College students are adults and as a result, they are held accountable for their behavior. Students make a choice whether to attend class, study for exams, participate in sports, volunteer or join clubs (Shulman and Bowen 53). In high school, attending class is mandatory and students are always told what to do (Lawn 54). On the contrary, college students choose the classes they want to take and do what they want.
Another difference is the atmosphere and social life. The social life in college is vivacious and interesting because of the high population and the variety of activities to engage in (Ricchini and Arndt 68). Students are free to go to bars, social clubs, and join fraternities and sororities. In contrast, the social life of the high school is dull because students can only engage in a limited number of activities. They are not mature enough to participate in certain activities that are legally allowed for adults.
The college environment is also lively because of massive libraries, big classes, numerous social clubs, and advanced research centers (Ricchini and Arndt 70). In high school, these amenities exist but on a smaller scale. Finally, college activities are doe at the national level while high school activities are done at the regional level. College students are exposed to more interesting experiences than high school students.
The modes of learning are different. In high school, teachers check homework, approach students in case they identify weaknesses, write notes on the board, impart knowledge and skills, and monitor class attendance (Lawn 63). In college, professors rarely check assignments, expect students to initiate contact in case they need assistance, lecture, and expect students to write their own notes, require students to think for themselves, and rarely monitor class attendance (Ricchini and Arndt 73). High school students are adults. Therefore, they are required to take responsibility for decisions, actions, and lives.
High school and college are important stages in the education journey. Their primary aim is to impart knowledge and skills and prepare students for future careers. Similarities include class structure, the inclusion of tests and examinations, the use of grades for student evaluation, and the division of disciplines into courses. Differences include social life and environment, different levels of freedom and personal application, learning methods, and accountability. College students are adults. Therefore, they are expected to take full responsibility for their lives. On the contrary, high school students are children and therefore, need guidance, rules, and constant monitoring.
Cass, David. Successfully Transitioning from High School to College Academics . New York: Uvize Inc, 2011. Print.
Lawn, Duncan. The Unofficial High School Freshman's Handbook to Success . New York: Lulu.com, 2014. Print.
Ricchini, John, and Terry Arndt. Life During College: Your Guide to Success . New York: Life After Graduation, 2005. Print.
Shulman, James, and William Bowen. The Game of Life: College Sports and Education Values . New York: Princeton University Press, 2002. Print.
Cite this paper
Chicago (N-B)
Chicago (A-D)
StudyCorgi. (2023, November 9). High School versus College. Retrieved from https://studycorgi.com/high-school-versus-college/
StudyCorgi. (2023, November 9). High School versus College. https://studycorgi.com/high-school-versus-college/
"High School versus College." StudyCorgi , 9 Nov. 2023, studycorgi.com/high-school-versus-college/.
1. StudyCorgi . "High School versus College." November 9, 2023. https://studycorgi.com/high-school-versus-college/.
Bibliography
StudyCorgi . "High School versus College." November 9, 2023. https://studycorgi.com/high-school-versus-college/.
StudyCorgi . 2023. "High School versus College." November 9, 2023. https://studycorgi.com/high-school-versus-college/.
StudyCorgi . (2023) 'High School versus College'. 9 November.
This paper, "High School versus College", was written and voluntary submitted to our free essay database by a straight-A student. Please ensure you properly reference the paper if you're using it to write your assignment.
Before publication, the StudyCorgi editorial team proofread and checked the paper to make sure it meets the highest standards in terms of grammar, punctuation, style, fact accuracy, copyright issues, and inclusive language.
If you are the author of this paper and no longer wish to have it published on StudyCorgi, request the removal . Please use the " Donate your paper " form to submit an essay. High School vs. College Essay examples
High school vs. college.
The purpose of college is to prepare a young adult for the real world and to give them the knowledge they need to succeed in their future career. High school, however, is simply a transition period. It is in high school that students learn what it is they like to do and what career will be a good fit for them. High school prepares teenagers for college, but college prepares young adults for the real world. Although both high school and college are competitive environments which education is the main priority, the college environment will better prepare students for the real world because of the differences in rigor of the curriculum and the differences in the level of responsibility.
Did You Ever Wonder What High School Was Different About College?
In High school there is a stricter police then there is in college on homework. High school teacher will let you turn your homework in late if you give them an excuse such as; I left it in my locker or left it at home they will give you a day or so to turn it in. However in college if you tell your professor that excuse they will so oh well and give you a zero. Although some professor will let you turn your homework in late but most of your homework is on the internet. High School has more tests then college does. Almost every day in high school it seems like you take a test or quiz you do to get ready for your final. In college you take a test or quiz about every two week in class. The teachers in high school go over there what you are supposed to do on that homework that night. Unlike college professors will give you homework and expects you to do it
Similarities And Differences Between High School And College
Most people can probably easily identify the similarities, but not the differences. Even though there are similarities that need to be identified, I want my readers to understand the distinctions between high school and college. Although high school and college are alike in some ways, the differences between the two are more striking and they deserve thorough examination.
Comparing College Professors
One of the differences is that the nature of classes in college and in high school. In high school classes assignments and learning materials students used to complete the assignments are provided for them. high school also are normally have counselor to help students determine what advanced core and effective course the may interested for taking, especially to prepare for a college or a vocation. In college the situation is very difference because it is the students who are charge with responsibility to decide what kinds of classes that they should take until the graduate. If a student has challenges to select an unit ,the student have to make an appointment with a course advisor. However, college do have counseling to help students to determinate at what they might interested as a career, also
High School Vs Middle School Essay
First there are the layout and hours of high school and middle school. Which really is not that different because the layout of middle school and high school are similar. Every classes are divided up into groups one section is only math another is only english and the history have its own section too. Also the hours for high school are just the same as middle school. The only difference there is is that there is a seventh hour and every class is 50 minutes long.
Class Work In High School
The first concept that makes high school and college different is in regards to workload, both out of class and in class. At Pine Island High School, the majority of my classes were fairly simple regarding the amount of homework I was given and the clarity of the instructions. Each assignment that was assigned gave step by step directions regarding the task at hand .The teachers taught us students the information in a manner that made it very easily understood. The teachers took advantage of Microsoft PowerPoint and Word for our convenience of viewing the material in a fast and efficient manner that helped us students learn in a clear and advanced fashion. If I ever needed clarification regarding class work, I could always rely on my teachers
The Little Things Count : College Versus High School
When you change from the world being a reliant teenager to an young adult you go through a series of life transitions and educational stages. Society marks the educational jump from being a teenager to an adult in a stereotypical way, you are expected to go from high school to college. While attending high school it is the goal of those teachers to prepare you for this aperture into the unknown. Learning important lessons like get your work in on time, be prompt to class and to develop and practice study skills. All of which are small stepping stones to the ultimate goal, college. So when asked what the differences are between the college and high school experience, the one main differences is responsibility. The overall structure of college and high school are seemly different, whether it be the workload, class structure and or the teachers expectations they each hold their own educational importance. Students attend school to prepare them for the world outside of school. In high school you learn life lessons and basic learning skills, in college you practice them.
College Vs. High School
High school students ken that there are distinctions between high school and college, but sometimes what they cerebrate is not how it is. High School can be considered as a continuation of elementary and middle school where one learns trigonometry, physics, American history, etc. By law, it is obligatory and to a certain extent, one is coerced to attend High
High School And College Are Educational Grounds For A Student
High school and college are educational grounds for a student to enrich their life with knowledge. Having an education is an important aspect of life. It is essential in any work field and provides a person with the tools to achieve self-improvement and success. When transitioning from high school to college can be gratifying but also challenging. High School and college are both forms of education; however, they differ in responsibility, grading standards, and teaching standards.
High School Vs. College Essay
Although college and high school seem totally different there are alot of similarities. Studying is a major part of high school and college and you will not survive without it. You will do alot of this in both high school and college. You also will have attendance taken regularly, and alot of work to fit in your schedule. There are all the activities from high school that you will still be able to participate in in college. You can still go to all of the sports. If you fail a class in College you can just sign up to take it again. In High School if you fail a class tough cookies for you. Instead of going by nine weeks like in High School, you go by semesters. Your holiday breaks are longer in college than in High School.
School And College Similarities
The differences between school and college are that you are officially entering adulthood to where you cannot rely on your parents to get you to school or your classes on time. It becomes your responsibility to show up to your college classes and if you do not it is your responsibility to make up the class material that you missed. In school if you missed a day they will usually call your parents, but in college it is your responsibility to show up to your classes. Other than taking only your core classes in school, in college you have you have the option to take courses based on what your career in life will be, to set you up for the future and help you be better prepared for your career path. Unlike school you have the option in college in college to have dorms that the college provides with a payment you can live on campus which would cut down the cost to travel to the school/ college you are attending. In college you have less restrictions and more freedom unlike a typical school. In school you are required to show up a certain amount of days, there are usually dress codes st in place, tardies exist, and stricter rules on behavior are enforced for all students attending the school, and if you go against these rules there are consequences. In college you are most likely away from your parents care and
High School And College Academic Year
A high school year is finished after about 36 weeks, whereas a college academic year is typically divided into two 16 week semesters. During the high school 36 week period, students are required to attend a Monday through Friday schedule, and each day goes for around 8 hours. In college, students make their own schedule on choosing what days and times they want to attend class. Students are older during college years, so they have more going on in their lives like having jobs, which makes the flexibility part of college easier for students, as far as going to class. In high school, you get a 30 minute lunch, compared to college, where you don't get any lunch break at all.
Differences And Similarities Between High School And College
High school and college are just two different phases in a student's life. But both phases are also part of our educational life. Eventually, many student goes through each level which mostly depends on what choices they make for their lives and destiny. So it also depends on how much a student wants to learn and how far education can take them. Not only these are very different phases, but also they have a lot of similarities. As a student, compared to the student's life in high school and college, in terms of the level of academic responsibilities, time schedule, assignments, classes as well as the culture practiced by each student are full of many differences and similarities.
College Vs. College Vs. High School Versus College
Everyone has had a general High School experience, or has been homeschooled, because it is the law. "The American high school, an institution with which most adults in the United States have at least a passing familiarity, has existed in largely the same form for the past 150 years, enduring continuing struggles to determine its form and function. Yet, despite such struggles, it goes about its primary duty of educating the young citizens of our nation" (Erb). It is 4 years long, and starts from the 9th grade to the 12th. This is the four years that most people have experienced. Where students are taught the general core classes. The general College experience can vary, because every student has their own Major, which determines how many years, classes, they need to obtain that degree. Going to college can range from 2 to 4 years; even more depending on the student Major. The general College experience, is networking; meeting new people who are in your area of study. Joining clubs, communities, sports etc. "Students attending most colleges and universities have opportunities to create and participate in communities, both traditional and contemporary, that meet their academic and personal interests" (Edwards). Students try to network by joining communities that suits their area of study. Nevertheless, it is working your hardest to get all the assignments done and try to get the best possible grade. (Working Thesis: High School and College are more
Compare And Contrast High School And College
High school is a place where students build themselves and in collage they show who they are and what they want to be in future. High schools and Colleges are similar and different places to each other. They are an academic, diverse, small world, but in different levels. For instance, high school is where the students improve their academic, communications, leadership skills in order to be prepared for college. Also, it shows them what categories they are good at by trying all the classes that required from them in order to graduate from high school. Colleges are bigger places than high schools and it is where the students almost will be ready to face the real world, it is where the students will complete their academic skills in the field that they are interested in. From there, they should be able to hold jobs in the field and working in its environments within confidants. During colleges, they started to be responsible especially for themselves, which means by the time they are graduating from colleges, they would be experts at it and completely on their own. Besides, it is a diverse place where they can meet different backgrounds and cultures and learn from others. Now, let's compare between High School and college to see which of the two places are better for preparing students for the real world out there beyond schooling by examining the teacher, students, and atmosphere.
Related Topics
User menu ✕
Order now 1(888)484-2980 1(888)341-2058 Live chat
High school vs. college

You may find it interesting:
Marketing essay Application essay Accounting essay Reflective essay 3000 word essay
3000 word essay
500 word essay
Accounting essay
Admission Essay
Advanced writers
Analytical essay
Annotated bibliography
APA citation style
Application essay
Argumentative essay topics
Business writing
Cause and effect essay
Classification essay
College application essay
Common app essay
Comparative essay
Cover Letter Writing
Deductive Essay
Definition Essay
Descriptive essay
Descriptive vs. narrative
Essay about yourself
Essay Questions
Essay review
Exploratory Essay Writing Help
Expository essay
Five paragraph essay
High school vs. college
Informal essay
Marketing essay
Personal essay
Mastering the Art of the Persuasive Essay: Your Ultimate Guide
Problem solution essay
Process essay
Reflective essay
Research Proposal
Response Essay
Scholarship Essay
Summary writing tips
Term paper
Writing styles
Beware
Testimonials
How to Write a Thesis Proposal
Expert Advice on How to Write a Dissertation or Thesis
Top Tips on Rewriting
Excellent Tips on Revision
Exam Questions: Understanding the Different Types
Fifteen Great Tips for Proofreading
Ideas for Creating an Effective PowerPoint Presentation
Great Tips to Help You Succeed in Online Tests
Ten Essential Rules for Creating Multi-Choice Questions
Formatting Papers in Accepted Academic Style
Steps to Improve Your Written Work 
What Every Student Must Know about Dissertation Writing
Literature Review Writing
How to Write an Exclusive Results Section for Your Dissertation
Writing a Methodology Section of Your Dissertation
Please note!
Some text in the modal.
High School and College Life Essay
High School and College are two different and polar opposite periods of an individual's life. This is true for most of the student population in the world. The one similarity that both the periods share is that these are the times when the individual is on the verge of self-discovery and patenting a path for his and her future.
High school is usually awkward for most people as the first year of high school is usually filled with anxiety and kind of defines the role of the individual for the remaining years in the high school. The college first-year, however, is very jovial and fun, with immense choices and a variant future looming ahead of the individual. The orientation that takes place in the first year of college helps build long-term bonds among classmates.
Another difference between high school and college is that the teachers in college are more experienced than the ones in high school. They usually have prominent and high-ranking designations. The notes are usually not provided; instead, research is to be conducted by the students. Aside from this, in high school, the teachers are there to aid and help students, while in college, the professors are present to enable the students to help themselves.
Social life is also a factor of difference between high school and college. In high school, the parents usually maintain and control the education of the student, while in college, the individual has to balance his social and academic life. This makes them more prone to making mistakes that don't get realized until later.
In high school, the individual usually makes a choice based on the advice of the parents and the teachers. Usually, parents play a strong role in the choices that are made for the individual. In college, however, the choices to be made are entirely the responsibility of the student. However, counselors are present who can guide the student through the option available.
High school students usually live with their parents with siblings as roommates. Many have the whole room to themselves. In colleges, the student usually shares the room with a complete stranger. This is actually beneficial to the students. The roommates can help each other through the loneliness of the first few days and also help in adapting to the new college life.
Most high school students originate from the same city or state. Their interests and culture do not vary much from one another. It is easy to approach another student for assistance or social matters. Many even believe that life does not differ from their own. Colleges house students from across the world. Their varying cultures clash; this makes them harder to understand one another. This is advantageous as it provides a necessary lesson in dealing with foreign co-workers, clients or superiors in further life.
High school students usually eat food prepared for them by their parents or guardians. They do not face the necessary decisions about health and diet. However, once students enter college, they must feed themselves. They must familiarize themselves with cooking utensils, groceries, and recipes. The only other alternative for them would be to either eat the greasy and fattening food the college cafeteria has to offer or the lavish and often expensive food served in restaurants located around the campus.
Chicago (A-D)
Chicago (N-B)
IvyPanda. (2023, October 31). High School and College Life. https://ivypanda.com/essays/high-school-and-college-life/
"High School and College Life." IvyPanda , 31 Oct. 2023, ivypanda.com/essays/high-school-and-college-life/.
IvyPanda . (2023) 'High School and College Life'. 31 October.
IvyPanda . 2023. "High School and College Life." October 31, 2023. https://ivypanda.com/essays/high-school-and-college-life/.
1. IvyPanda . "High School and College Life." October 31, 2023. https://ivypanda.com/essays/high-school-and-college-life/.
Bibliography
IvyPanda . "High School and College Life." October 31, 2023. https://ivypanda.com/essays/high-school-and-college-life/.
Can Stress Be Fattening: Discussion
Symbols in "Greasy Lake" by T. Coraghessan Boyle
Comparison: "A&P" by John Updike and "Greasy Lake" by T.C Boyle
Definition of a good roommate
The Ethics of Patenting Medicine
Relationships in College
Gene Patenting and Organ Donation
Issues Affecting the Transition of First-Year Students into University Culture about Motivation and Learning
First-Year Students and Issues to Cope with
3D Printed Food and Utensils Safety
Core Abilities at Lakeshore Technical College
New Classroom Design Features Advantages
First Aid in Educational Facilities
Perception of Inequity in Assessment
School Counseling Group Functions Analysis