Home / Essay Samples / Life / Profession / Community Service
Importance of Community Service for Students
Essay details
Life , Education
Profession , Education System
Community Service , Student
Please note! This essay has been submitted by a student.
Get quality help now
Professor Jared
Verified writer
Proficient in: Profession , Education System
+ 75 relevant experts are online
More Community Service Related Essays
Some people participate in community service because they feel it is the right thing to do, enjoy helping others and the environment, or they are required to. Even though the volunteer may not feel as though they are benefiting ...
Through the positive activities involved in Community Service, the ideals of social justice and human rights can be promoted. However, while these actions may be beneficial in the short term, many of these services are not ...
Community service can be defined as an activity or a job that is performed in order to benefit the community, institutions or the less fortunate people, the job can be done by one person or a group of people. Community service ...
Academic honesty is a trait that is expected to be exhibited by all students. Especially at Dougherty Valley High School, maintaining academic honesty is very important, as DVHS is a highly competitive school and pressure can ...
As a grade nine in high school, I would describe myself as an invisible girl with a big mouth. A description that demonstrates a young, passionate and shy student who wanted to create an impact but couldn't envision how. With ...
The notion of a "lazy student" is a common stereotype that oversimplifies the complex reality of academic challenges and individual circumstances. In this essay, we will delve into the multifaceted nature of students' motivation ...
Nursing students faces numerous challenges whilst studying, these challenges could include child care difficulties, personal problem from tutor or universities, financial lack and support relating to their studies. " According ...
For society, much of its history has been a struggle between its social ranks or classes. Emperors and nobles, commoners and the middle class, the poor and the rich, the oppressor and the oppressed, the free and the slave, all ...
Were you aware of the dark side of vending machines? What if you heard that the so innocent drinks in your vending machine, at school, could be filled with diseases? Did you know that 44% of school districts have banned them, ...
We use cookies to offer you the best experience. By continuing, we'll assume you agree with our Cookies policy .
Choose your writer among 300 professionals!
You cannot copy content from our website. If you need this sample, insert an email and we'll deliver it to you.
Please, provide real email address.
This email is exists.
5 Benefits of Performing Community Service in College
For many people, volunteering seems like a waste of time. While it seems like something nice to do for the community, it can be hard to fit volunteering into a student's schedule. While students volunteered at a rate of 31.2 percent in 2004, this number dropped to 26.1 percent by 2010. While most students are not volunteering today, they are missing out on professional, personal and health benefits.
1. Improved Resumes
One of the most obvious reasons to volunteer is because it improves the student's resume. Volunteering looks great to employers and shows an employer that the student cares about their community. In addition, volunteering can serve as an unpaid internship. Employers are often unwilling to hire people without experience, and volunteering is an easy way for students to gain experience in a different field.
2. Boost Grades and Academic Potential
According to researchers, students who do community service are more likely to do well in school. This could be due to the benefits and learning potential of volunteering positions. It may also be because students who volunteer are more likely to focus on their grades as well. Whatever the reason, students who volunteer have better academic scores and achievements.
3. Create a Network
Students who want to break into a specific field can use volunteering to network with other professionals in the industry. As a volunteer, the student may learn about new job positions or internships that are available. In addition, students can use some of their volunteer partners for references and advice on finding a job in the industry.
4. Become a Better Person
Volunteering is a rewarding experience. Studies show that people who help others are consistently happier individuals. Students can become happier through volunteering, and they can learn new skills that help to succeed. From learning communication skills as a volunteer advocate to managing the books, students can pick up skills that help them to grow as a person. Students regularly pay thousands of dollars every year for their schooling. Instead of spending more money on school to learn a skill, students may be able to pick up the same ability through volunteering. At the same time, they will be developing a resume and networking with professionals.
5. Enjoy a Health Boost
A recent study of two decades of volunteering showed that volunteers enjoyed remarkable health benefits. Compared to non-volunteers, volunteers were less likely to deal with depression and had lower mortality rates. While older individuals had the most health benefits, young students can enjoy the health benefits as well. Volunteers are less likely to become ill than non-volunteers. In addition, people who spent over 100 hours volunteering each year showed remarkably positive health outcomes.
From desirable health benefits to a better resume, students who volunteer are able to gain exceptional benefits. While the student gives back to their community, they are able to learn skills and abilities that help them in the job market. Due to this, the most successful students tend to choose volunteering roles that help them give back to their community while improving their job prospects.
You might like: 30 US Colleges that are Excelling at Community Outreach
© 2023 Great Value Colleges, a Red Ventures company | Cookie Settings
Snapsolve any problem by taking a picture. Try it in the Numerade app?
Top 8 Benefits of Community Service for Students
Common Barriers in Volunteering
When this big transition takes place in your life, college volunteering may feel like it has its barriers. With classes, clubs, sports teams, art projects, and paying jobs being a priority, it is easy for volunteering to suddenly take a back seat on your schedule. At Habitat for Humanity, we empathize with college being a fantastic but sometimes overwhelming or stressful time with many new changes. You may not have access to transportation off-campus or know where to even start. We encourage you to look at the big picture and learn more about the benefits of volunteering. 
Importance of Community Services
Community service for students and college volunteering helps students to acquire knowledge, life skills and provide service to people who need it most. Community service and volunteering for college students give young people the opportunity to become active members in their communities, creating a positive societal impact. Habitat for Humanity is excited to share some of the many benefits of community service for students .
Social Benefits 
Because volunteering engages students directly with a community, it allows for a special bond with those people or organizations being served. Community service for students increases social awareness and responsibility as well. By committing to a project or activity with others, college volunteering helps to build and strengthen relationships and make new friendships. Your social, professional, and support network is bound to grow, introducing you to so many new people who care about the same things as you!
Psychological benefits
By helping others, you will also decrease stress and depression. One of the major risk factors for depression is social isolation. College volunteering helps you feel better about yourself and increase overall satisfaction in your life by helping others and staying in regular contact with others. Volunteer work with animals and pets has also been shown to reduce stress and anxiety and boost your mood. 
Boost Confidence 
Are you shy, or do you have a difficult time meeting new people? Thankfully, volunteering gives people, outgoing or not, the opportunity to develop and practice social skills by meeting with people who share the same interests and goals. With college volunteering, you will become more comfortable with your fellow volunteers over time and boost your confidence levels too. Community service for students boosts self-confidence, self-esteem, and a sense of accomplishment. This newfound pride will have positive effects on your present and future. 
Cognitive Benefits
While the benefits of community service for students include directly helping and making a difference in an organization and the lives of people you are serving, it will also make a difference in your career prospects. College volunteering helps students cognitively by enhancing their knowledge, growing from new experiences, and developing and improving interpersonal communication skills as well. You will gain new work-related skills through community service, a better sense of social responsibility, and make a positive impact on your community. To take service work to the next level professionally, consider exploring the fields of teaching, nursing, psychology, and more. 
Staying Active
There are many mental benefits of volunteering, but there are physical benefits as well. Volunteering keeps you physically healthy and lessens symptoms or risks of chronic pain, depression, improves heart health, and more. Studies have shown that those who volunteer have a lower mortality rate as well, and volunteering has many benefits to your physical and mental health at any age. Taking care of all four types of health is important for overall well-being.
Advance Your Career
College volunteering can directly help you get experiences in your areas of interest and meet people in a professional field. Through things like teamwork, problem-solving, practicing communication and organizational skills, planning and managing projects, and more, you will be practicing skills learned and used in the workplace. Various volunteer opportunities provide additional training, such as volunteering for a shelter or working in a childcare environment. Volunteering can also allow you to hone skills you already possess and use them to benefit the greater good in your community as well. 
Boost Resume
Another importance of community service for students is to improve job prospects by boosting your resume. Studies have shown that volunteering is connected to greater odds of employment, and most employers are more likely to choose candidates with volunteering experience. College volunteering, and volunteering at any age, will not only boost your resume but help you to stand out professionally. Here are some ideas to help you get started and inspire you to find volunteering opportunities you may not have otherwise considered. 
Social Media
Graphic Design
Construction
Search Engine Optimization , or SEO
Program Management
Board Opportunities
Events Management 
By participating in college volunteering, it can be easier to escape from your day-to-day responsibilities or stressors. By exploring your interests while helping others, volunteering can be a meaningful way to stay relaxed, refreshed, and energized. We all need time away from work and obligations, and by taking a step back from worrying about yourself, you can make space to help yourself grow. It can be helpful to explore an environment of volunteering that differs from your professional or schoolwork, such as finding something to do outdoors rather than indoors or something that requires movement if you are typically stationary. 
Volunteering with Limited Mobility
If you are living with disabilities or are lacking time or transportation, there are ways to volunteer over the phone or computer as well! Things like phone banking, graphic design, writing, public relations work, and more can all be done from your home environment. If this option sounds ideal to you, check out organizations you are interested in to see what opportunities they offer. 
Volunteering as a Team
While there are many benefits of community service for students, there are various benefits of volunteering with your family, friends, and loved ones. It may be challenging to find time in everyone's schedules to coordinate volunteer work, but this is a great way to get to know organizations in your community and find resources or programs available to your family and friends. Volunteering with children is especially important because they are always looking up to adults for what to do and how to behave.
How to Get Involved
The main importance of community services is to give back to others. Because so many different organizations and initiatives exist, it is helpful to look at your interests and determine what would be beneficial in your community as well. There are many ways to give back, and here are a few ideas to get you started.
Walk your neighbor's dogs.
Visit with an elderly neighbor.
Help neighboring younger students with homework.
Offer to grocery shop for an elderly neighbor or a neighbor living with different disabilities.
Offer to provide free childcare to family, friends, or neighbors who need it.
Start fundraising or donating to an organization you care about.
Organize or participate in a food or clothing drive.
Donate food, clothes, and/or toys.
Be the Change
Volunteering can benefit you as much as the organization you are volunteering at, and you are bound to build many new friendships, boost your social and professional skills, expand your social and professional network, improve your quality of life, and so much more. The importance of community services is greater now more than ever after a pandemic that has upended the lives of so many people worldwide. Whether you are new to this experience or not, your time is valuable and useful, and the benefits of community service for students are endless. Visit our website to learn more about how you can get started volunteering today!
About Habitat for Humanity of Broward
Seeking to put God's love into action, Habitat for Humanity of Broward brings people together to build homes, communities and hope. Habitat Broward offers a "hand up" not a "hand out" to families who are unable to qualify for conventional home financing but are willing to work hard to improve their family's lives and achieve the economic empowerment of homeownership. For more information about Habitat for Humanity of Broward please call (954) 396-3030 or visit habitatbroward.org or check us out on Facebook at www.facebook.com/HabitatBroward .
888 NW 62nd Street, 2nd Floor Fort Lauderdale, FL 33309
Phone: (954) 396-3030
Fax: (954) 570-0054
Email: [email protected]
Hours Monday – Friday, 9:00 AM – 5:00 PM
Community Service
Community service refers to unpaid service undertaken by individuals or groups to benefit their local communities. It differs from volunteering because community service can be compulsory as part of citizenship or school requirements or even as an alternative to criminal justice sanctions. Some examples of community service include volunteering at non-profit organizations, participating in service projects such as assisting in home shelters, organizing fundraisers, tutoring students, cleaning public spaces, and engaging in awareness campaigns.
In 1902, John Dewey 's ideologies led to the rise of community service, as his aim was to reconnect education and communities. He believed that engaging students in practical experiences outside the classroom would allow them to understand societal issues and develop a strong sense of civic responsibility. His ideas laid the foundation for the integration of community service into academics.
The concept of community service encompasses a wide range of activities and includes types such as direct service, indirect service, skill-based service, and so on. Each of these offers unique opportunities for individuals to contribute to the betterment of society.
As a whole, community service helps in fostering personal growth, valuable skills, and a sense of belonging among volunteers. It also addresses social issues, promotes equality, fosters empathy, and creates positive changes in society. This eventually contributes to the overall well-being of the communities and results in a stronger and more compassionate society.
Community Service Essay Examples
► community service and volunteering.
On average, when people think about community service, they assume that volunteering is just 'hours we need to be able to graduate' and that is it. Community service is more than just hours; community service is based on the acts performed by someone with the purpose of helping or bringing benefits to his or her community.
► Community service
Community service is used everyday around the world to help the environment . Numerous schools and clubs now require students to engage in community activities to gain valuable lessons and traits. Also, many colleges look for students involved in community service because it shows selflessness.
► An Essay About Community Service
"It takes a village" means that it takes a community to raise a child. The same way it takes the people to take care of a community and each other. To take part in community service means that you care and are giving back to those who are less fortunate.
► The Importance Of Community Service
Community service is any work done for free for the benefit of a community or its institutions. It is not the same as volunteering as sometimes it is done unwillingly.
► Benefits Of Community Service Essay
Volunteering: The great experience no one can afford to lose. Opposers say, mandatory community service can have several negative effects on students. "Community service hours are impressive additions to college applications and can provide a student with a great sense of accomplishment; however, the mandatory hours will have many negative consequences."
Types of Community Service
Primarily, there are three types of community service: direct, indirect, and advocacy. In addition to these, there are research-based and skill-based services. Each type offers unique ways to contribute to the betterment of society. The following section discusses them in detail.
1. Direct Service
This type of community service involves direct interaction with individuals or groups in need and hence is called direct. The community is usually visible, i.e. face-to-face, allowing volunteers to directly address the immediate needs of members. Some examples of direct service are:
Volunteering for disaster management
Serving meals to the homeless
2. Indirect Service
Indirect service involves supporting the community and organizations through activities that do not directly involve individuals. The community benefiting from the service is not visible. Therefore, it's called indirect service. Examples include:
Fundraising for charities
Organizing donation drives
Disease prevention programs
3. Advocacy Service
Advocacy community service focuses on raising awareness and promoting social change. It advocates for justice and equality. Activities that are a part of advocacy learning are protests, educating people on human rights, and supporting initiatives that address social inequalities. The events involve planning, conducting, and executing awareness initiatives. Here are some examples of advocacy community service:
Educating and promoting eco-friendly practices
Bringing in a guest speaker to discuss a societal topic
Holding a rally about global poverty
4. Research-Based Service
Research-based community service involves collecting, analyzing, and implementing qualitative and quantitative data to address a community issue. This approach combines scientific inquiry and its applications to develop effective strategies. The service requires collaboration between researchers and community organizations creating meaningful changes in society. Here are some examples:
Health Intervention Programs: Implementing a program to raise health awareness, assessing its effectiveness, and adjusting the intervention based on the data collected
Education Initiatives: Partnering with educational institutions and developing innovative teaching methods—involves conducting studies on effective learning strategies, creating additional and effective educational resources, and providing support to educators
5. Skill-Based Service
Skill-based service allows individuals to contribute their unique talents to benefit the community. This includes activities such as providing pro bono professional services , sharing knowledge through workshops, offering creative programs, and mentoring individuals in specific areas.
Since the communities and issues within are diverse, the multitude of community service types ensures that any volunteer can use their unique skills, passions, and resources to create a difference within society.
► Community Service
Community service is an invaluable experience that everybody should have. Through community service you can help yourself by helping others. You learn your strengths and weaknesses, on top of everything you learn about others and the world. Through my sixty hours of service with Colleges Against Cancer, I have learned a lot.
► Reflection For Community Service
What community service project(s) have you done to this point? List and give a number of hours. I have taken as many opportunities as I can to volunteer my time to the community. I personally have a great passion for helping others. The services I have done so far include:
► Community Service Journal
The Eagle Scout Project and the Webelos Experience I volunteered for are both through Boy Scouts. Boy Scouts is a program which children from 11-18 join, while Cub Scouts are 7-11. At the Webelos Experience Boy Scouts help run stations for the Webelos. Webelos is the highest rank in Cub Scouts.
► My Community Service Experience
This year, I had the opportunity to give back to the community in many ways. I volunteered at Helping Hands, Meals on Wheels, and the county Science Museum. These volunteering experiences further opened my eyes to the needs of my community and the many opportunities to serve by volunteering.
Examples of Community Service
There are several ways to participate in community service, depending on one's skills and interests. Some common community service examples include:
Working with school children: Helping them with their educational needs through tutoring
Working with senior citizens: Visiting residents of a retirement center, delivering meals to senior citizens, driving them to medical appointments
Improving the environment: Holding a recycling contest, planting trees, creating a new trail at a nature center
Helping low-income groups: Providing food, collecting used clothes for donation, making first-aid kits for homeless shelters
Online service: Online mentoring, virtual counseling, contributing to online forums, creating educational content
All these services help in building empathy among volunteers and also add to their societal knowledge.
How to Engage in Community Service
Doing community service requires proper planning. Here are some steps to help.
1. Identifying a requirement in a community : The first step is to find out the needs of a community. This can be done by asking people living within the community such as friends, neighbors, and family members. It can be also gauged from engaging in a community discussion board and speaking with non-profit groups in the area.
2. Choosing a project : While choosing a project, it's important to be realistic and aware of one's skills. Listing out different ideas and subjecting them to a vote is a good start. Checking whether the project would have the desired impact on the community is also essential at this stage.
3. Developing a plan : This step involves planning and developing smaller courses of actions in order to achieve the desired goal. Doing background checks along with calculating the budget, identifying volunteers, and noting the amount of time the tasks would take are all done at this stage.
4. Recruiting volunteers : This can be done by advertising in local newspapers, online forums, and websites dedicated to volunteering. One needs to keep a record of volunteers' skills and contact information.
5. Budgeting : After activities are planned, one should keep track of the budget. Organized paper or online records can be used to include all expenses related to community service as well as licensing. The cost of transportation and food is also a part of the budget.
6. Setting up a timeline : A timeline is created to organize the various events of the service. An organized project has a start and an end date, and end goals are lined up within the timeframe. Specific schedules are designed to suit volunteers' availability; for example, students often can spend only a few hours on a service.
Planning and executing community service create a powerful impact on society.
► Community Service Essay
I did two separate community service projects in order to complete my four required hours: I taught some of my mother's young Girl Scout troops about first aid and an award a Girl Scout can earn called the Gold Award, and I helped pack bags at the Pulaski Food Pantry.
► Community Service Reflection
During my community service hours I helped with running the rides during two events, HallOVeen and Magical Forest. The first time I helped with their new ride called "The Avalanche Slide". A partner and I stood at the very top, awaited the herds of children to come, and then helped them safely get onto the slide.
► How to Start a Community Service Project
A continuous community service project involves many pieces that have to fit together perfectly in order to complete the puzzle. The first step is to determine your idea for your project. Then you have to find a way to sponsor your funds.
► Community Service: The Joy of Giving
As Secretary of the Debate Club of my high school, I was assigned the job of picking a community service project for the Club to participate in. Our school was having a "service day" and different classes and clubs were picking various projects around the community to do on this day.
Community Service Ideas for High School Students
Engaging high school students in community service not only benefits their personal and academic growth but also contributes to the betterment of society. It provides them with an opportunity to make a positive impact, develop empathy, and build valuable skills. This service is sometimes mandated by schools. However, students are allowed to choose activities that suit their own personal interests (singing or organizing library books).
Below are some community service ideas for high school students:
Cleaning a park
Reading session with kids
Walking shelter dogs
Teaching languages/tutoring
Collecting clothes for foster kids
Delivering food
Free babysit ting
Volunteering at social issue helpline centers
Raising funds for birthdays
Joining a charity run
By exploring innovative and unique approaches, students can discover their passions, unleash their creativity, and leave a lasting mark on their communities.
► High School Community Service
Many people see it as a responsibility to help out the community. Others see it as a waste of time. Although it looks very good on a college application, many teens do not participate in community service. Community service may seem like a waste of time or not a priority for teens.
Education is a tool that can be used for various purposes. Such an experience ought not to be restricted to a structural, schoolroom environment. Undoubtedly, academics are an indispensable element of the evolutionary experience of gaining knowledge;
Why is Community Service Important?
Community service is one of the best ways to benefit society. It helps volunteers build a connection with the community. For high school students, it is an added bonus while applying to college and in their future careers. It helps them learn organizational skills, teamwork , planning, problem-solving, and task management. It also educates them about the needs of society and helps them make contacts and friendships. Students also improve their socializing skills within diverse surroundings.
Community service is also considered when one is looking for jobs. It provides students a chance to test their interest in different service-related careers (veterinary medicine or social work). In addition, they gain hands-on experience. Overall, community service is an essential aspect of personal growth and positive societal change.
► The Benefits of Community Service Learning Programs
Community Service Learning Programs promote positive social change by providing students opportunities to learn and develop through active participation in a thoughtfully organized and structured community service learning environment. It also engages students in active learning that demonstrates the relevance.
► Importance and Benefits of Community Service
Though, the concept of community service is not very new its importance has developed in the past few years. There are thousands of organizations all over the world that engage and hold millions of young people all through the world.
Frequently Asked Questions
What is the most common type of community service.
The most common type of community service is voluntary cleaning. It could be cleaning parks, roads, and other public places.
What's the difference between an NGO and a community service?
NGOs, or non-governmental organizations, are volunteer groups involved in community service. These are private organizations and are sometimes funded by donations or volunteers themselves. Community service is volunteer work for a community but is a non-paying job.
How is community service helpful?
Community service helps people in the community to overcome challenges such as poverty, addiction, unemployment, abuse, mental illness, and so on. It also helps in establishing social justice and equality within a community.
Home — Essay Samples — Life — Personal Experience — The Benefits of Community Service Experience for Me

The Benefits of Community Service Experience for Me
Categories: Community Service Personal Experience
About this sample

Words: 1112 |
Updated: 4 November, 2023
Words: 1112 | Pages: 2 | 6 min read
The essay explores the author's personal experiences with community service and the profound impact it has had on their life. The author begins by highlighting the altruistic nature of community service and the satisfaction they derive from dedicating their time to a cause they are passionate about. They mention volunteering for organizations like the SPCA and the Ithaca chapter of United Way due to their love for animals and the sense of community within United Way. The essay goes on to discuss the transformative effects of community service on the author. They describe how assisting abandoned animals made them a more empathetic person and provided a source of happiness and stress relief. Moreover, the experience taught them responsibility, flexibility, and patience. The author reflects on their initial reluctance to engage in community service due to academic stress but reveals how reconnecting with their passion for animals revitalized their commitment. They share stories of making a difference in the lives of children through United Way and bonding with childhood friends who inspired them with their charitable endeavors.
Table of contents
Personal growth and development, the true impact of volunteering, works cited, video version.
DoSomething.org. (n.d.). Retrieved from https://www.dosomething.org/
National Service-Learning Clearinghouse. (n.d.). Retrieved from http://www.servicelearning.org/
Points of Light. (n.d.). Retrieved from https://www.pointsoflight.org/
SPCA International. (n.d.). Retrieved from https://www.spcai.org/
United Way. (n.d.). Retrieved from https://www.unitedway.org/
Chan, A. Y. K., & Lee, S. Y. (2018). Effects of community service on social-emotional outcomes: A meta-analysis. Child and Youth Services Review, 86, 1-10.
Conway, J. M., Amel, E. L., & Gerwien, D. P. (2009). Teaching and learning in the social context: A meta-analysis of service learning's effects on academic, personal, social, and citizenship outcomes. Teaching of Psychology, 36(4), 233-245.
Eyler, J., & Giles, D. E. (1999). Where's the learning in service-learning? San Francisco, CA: Jossey-Bass.
Moely, B. E., McFarland, M., Miron, D., Mercer, S. H., & Ilustre, V. (2002). Changes in college students' attitudes and intentions for civic involvement as a function of service-learning experiences. Michigan Journal of Community Service Learning, 9(1), 18-26.
Zaff, J. F., & Catterall, J. S. (2003). Studying out-of-school arts participation via the quantitative case study method. Studies in Art Education, 44(3), 227-245.
Cite this Essay
Let us write you an essay from scratch
450+ experts on 30 subjects ready to help
Custom essay delivered in as few as 3 hours
Get high-quality help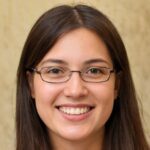 Verified writer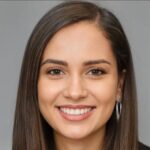 + 120 experts online
By clicking "Check Writers' Offers", you agree to our terms of service and privacy policy . We'll occasionally send you promo and account related email
No need to pay just yet!
Related Essays
5 pages / 2080 words
1 pages / 617 words
2 pages / 728 words
2 pages / 895 words
Remember! This is just a sample.
You can get your custom paper by one of our expert writers.
121 writers online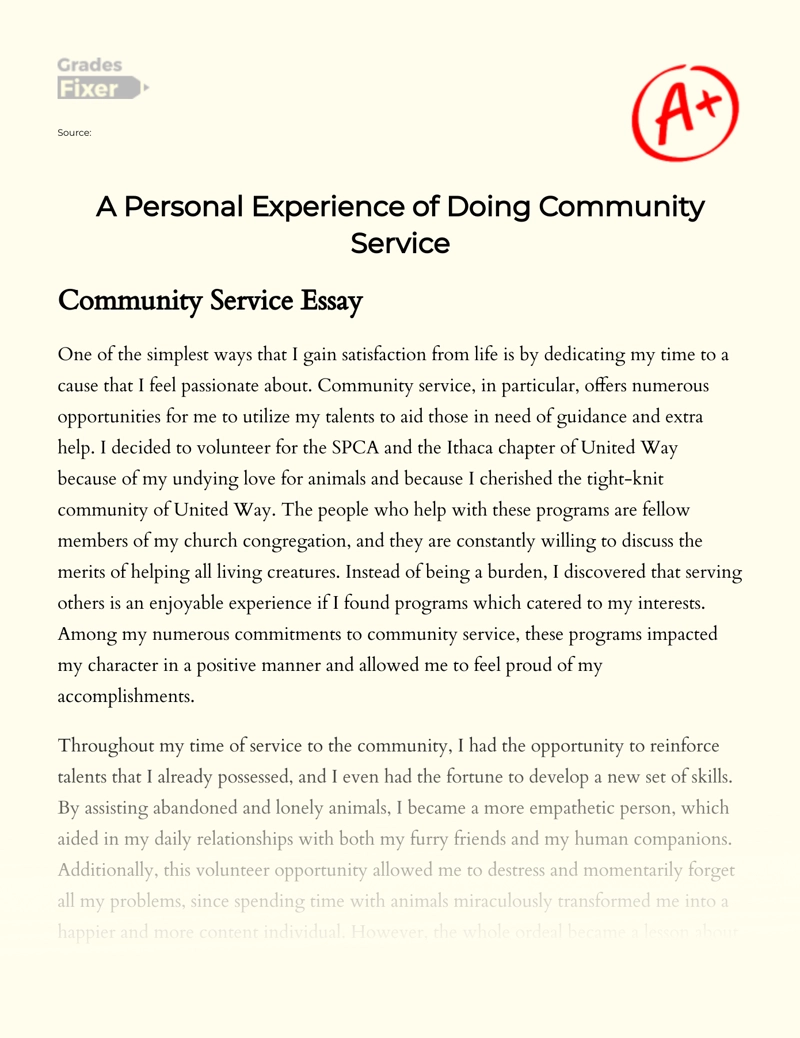 Still can't find what you need?
Browse our vast selection of original essay samples, each expertly formatted and styled
Related Essays on Personal Experience
My experience with the Pennsville Soccer Association has helped me become a more sociable person. I have always been extremely shy, ever since I was a kid. I can remember starting soccer at four years old and not really wanting [...]
Ancona, R. (2018). Latino/a art activism: Engaging culture and change. University of Texas Press.Ayala, K. J., & Medina, C. (Eds.). (2017). Latino art and culture in the United States: The Mexican-American experience. [...]
Stepping into the world of an orphanage is like entering a realm where resilience and hope thrive amidst challenges. The experience of visiting an orphanage is both heart-wrenching and heartwarming, offering a profound insight [...]
Life is a tapestry woven with a myriad of experiences, each contributing to the unique narrative of our existence. Among the memories that stand out like sparkling gems, one particular day shines brighter than the rest—the day [...]
Nabokov's Speak, Memory is a work that focuses as much on the process of recollection of memories as on the memories that are being recollected. Nabokov's patient and repetitive interrogation of his memories shows the [...]
The doctrine, originally coined by Samuel T. Coleridge in his 1817 publication of Biographia listeria, 'suspension of disbelief' is built, principally, on the idea that, in order to fully immerse in the fictional world, it is [...]
Related Topics
By clicking "Send", you agree to our Terms of service and Privacy statement . We will occasionally send you account related emails.
Where do you want us to send this sample?
By clicking "Continue", you agree to our terms of service and privacy policy.
Be careful. This essay is not unique
This essay was donated by a student and is likely to have been used and submitted before
Download this Sample
Free samples may contain mistakes and not unique parts
Sorry, we could not paraphrase this essay. Our professional writers can rewrite it and get you a unique paper.
Please check your inbox.
We can write you a custom essay that will follow your exact instructions and meet the deadlines. Let's fix your grades together!
Get Your Personalized Essay in 3 Hours or Less!
We use cookies to personalyze your web-site experience. By continuing we'll assume you board with our cookie policy .
Instructions Followed To The Letter
Deadlines Met At Every Stage
Unique And Plagiarism Free The Importance Of Community Service
Community service in high schools.
Students sometimes find it hard to find opportunities to complete community service hours but they often never have to look further than they're neighborhood or the local businesses and clinics and a lot of students are blinded to that fact(khan 1).Community service is something positive but it shouldn't be forced upon you to do it because it becomes more of an assignment and will be done half-hearted, and that's due to the fact that it focus more on the hours than the service itself(khan 1).
Volunteering To Graduate: Do We Need More Requirements? '
When a good service becomes mandatory, it loses the effect it had originally. In Volunteering to Graduate: Do We Need More Requirements? by Miriam Dodge, the author makes an important point about community service. "... making a selfless
Community Service National Honor Society
Community service, one of the several pillars outlined by the National Honors Society (NHS), is defined as the desire to work and serve the community in order to improve the conditions for the citizens who dwell in it. Most importantly, those who uphold those standards do so without the need of money, or recognition; they are simply intrinsically motivated to make the world a better place. It wasn't until I volunteered at an event hosted by the Jubilee Center that I learned the true meaning of community service and charity.
What Does Community Service Mean To You
I helped with the veterans for my hours it was really a lot of fun they needed help with transporting them back a forth to the lunchroom and taking them to activities they really love people coming up there to see them because nobody cares if they're up there and they never go to see them. They love to see strangers faces even if they don't know you. They would love to tell you stories about how they was young and how they grew up or doing things in the military. They was this one guy he told me how his family was poor and all they had was a field of corn to their name so he wanted to go to the military and make a better life for himself and he said he killed hitler himself and that he was the one who meet george washington and queen elizabeth
High School and Students
In "Serve or Fail," Dave Eggers dissatisfies the phenomenon that although college students have too much leisure, they are not willing to give a few hours doing community services. Eggers suggests that colleges should consider instituting a service requirement for graduation, and colleges are best-poised to create in their students a lifelong commitment to volunteering. He pointed out that there are even
Volunteering In High Schools
Unfortunately one major question arises from this obligation. Does mandatory volunteering truly invoke the spirit of volunteering? Selective colleges, in general, are more stringent than they were in the past by the recruiting process. In fact, the admission committees of these respective colleges accurately discern inadequate applications from powerful ones, especially in relationship to the commitment level of community service. Passion for community service is a vital indicator for recruiting. They desire students who strongly dedicate themselves to volunteer with something that coincides with their interests or major. However, "mandatory volunteering" generates a belief that community service is a hindrance and a deliberate waste of time towards obtaining a diploma. The embodiment of community service diminishes as these educational institutions continue to exercise their power to regulate civic engagement. Thus, selective colleges are likely to identify and reject those who only fulfill the negative aspects of mandatory
Community Service is a Way of Giving Back Essay
Many think that community service is just something you are forced to do for school. To me, community service is a way of giving back. I like making people feel as though they matter, and it gives me a warm feeling at the end of the day because I feel I have made a difference. I grow as a person each time I do community service. Some people do community service because they have to, but I do it because I want to. I have volunteered about 52 hours of community service in the READ program at a local elementary school on east 3rd street and ave S.
Assess The Importance Of Community Service To The Community
It is interesting that you brought up the programs that assist with homeless students on campus. I spoke with one of the Texas Workforce representatives a few weeks ago and she informed me about many programs that give homeless youth the opportunity to "drop by" when they are in need of a temporary place to go during the day. Although these services are limited they are very beneficial for those students struggling with finding a place to go in between school and where they call "home".
Community Service In Public Schools
In Maryland, 75 hours of community service are required for students to graduate. Getting in the way of many after school activities, students should not be required to have community service hours to get a diploma.
Why Do High School Students Need Mandatory Community Service
The first time I volunteered to sort food at a food shelter for my middle school service requirement, I felt confused. I had heard adults who volunteered talking about how good they felt to be giving back to their community and helping those in need; so why did I feel like I was just doing busy work in order to graduate? At no point did I feel like my work was fostering a sense of community in me. When I finished my service requirement, I was relieved to be done and did not take up community service again until I entered high school and faced yet another service requirement. And it's not just me: I do not know a single other student who found they truly enjoyed community service through their high school or middle school service requirement. I do know students who enjoy volunteering, yet all of them got started with service before they were required to do it. With this evidence, it does not seem like a mandatory service requirement is fostering a sense of community in
What Community Service Mean To Me
I usually spend my time outside with my friends where most of us grew up; in the heart of Oakland's Chinatown. However, I also enjoy finding many community service activities through my youth group or other connections. I find that in giving, we receive. I don't mean just the community service hours that I receive, which are definitely spectacular;, but rather the feeling that you've helped something or someone. One of my favorite times to volunteer is around the time of Thanksgiving or Christmas. The Salvation Army near my house always has an annual free food service for those holidays and often ask for volunteers. I've eaten there since I was young along with my grandparents and other family members, so I always looked up to the volunteers.
Community Service In The United States
Here we have two artcles that both make valid points as to why community service is useful within the United States (U.S.). Article one talks about why it should be mandatory for all U.S. citizens to complete a one year voluntary service to people in need. I myself am opposed to this idea because not all people are the same, some people are more caring than others. For example: we go through a lot of fires during the summer season here in the U.S. I myself am unqualified to go out and fight fires and it will take a lot of training and finances on top of paying me to provide services in an area that I do not want to be qualified in, so I'll leave fighting fires to the people that want that profession, I know that if I am to be thrown into a
What Community Service Taught Me
"We make a living by what we get, but we make a life by what we give." Winston Churchill. Community service is one of the most influential and important things a person can do. Community service is defined by Merriam Webster as "work that is done without pay to help people in a community." Throughout my time in high school I have been involved in several community service activities and have spent ninety plus hours volunteering since my freshman year. Even though community service involves helping others, during those ninety plus hours I spent volunteering it has helped me out as well. During those ninety hours I have learned several key values and lessons that make me the person I am today.
The Importance Of Serving The Community
Serving your community is a civic responsibility that every community member should be accountable for. There are many in need within our community and it takes the entire community to support those in need. Before this, I had not participated in a service learning experience, though I had participated in some individual projects within the community. Researching service organizations provided me with a greater appreciation for the extent of need within our community.
The Importance of Volunteering: College Students Should Do Community Service Before Graduating
Nevertheless, the common misconception linked to graduating College students is that they are well-rounded adults, who have done their time and are ready and able to enter the working force and go on with their lives. The fact of the matter is that not all recent college students are mature and knowledgeable on their community and the world at large. "Teens who volunteer increase their knowledge of the world and the problems that face it" ("Youths"). This quote is not only applicable to teens, but college students as well; unfortunately, college students become isolated from the rest of the world while they are in their course of study and do not make time to give back to the community that helped them become who they are.
Related Topics
Community service
2008 Summer Olympics