Ebooks & Courses
Practice Tests
IELTS Task 2 Essays Understand the 5 Different Types
There are 5 main types of IELTS Task 2 essays:
1)    Opinion Essays  
2)    Discussion Essays
3)    Problem Solution Essays
4)    Advantages & Disadvantages Essays
5)    Double Question Essays
Most questions fit one of these categories. However, questions can be written in many different ways, which can make it difficult to determine which type they are.
On this page, I want to give you an overview of all 5 IELTS Task 2 essay types, with samples questions to help you recognise some of the different wording often used. I've also included a basic structure for each that you can use to as a guide for essay planning, a vital step in the writing process.
I go into each type of question in more detail on its own page.  Click the links above or at the bottom of this page to see these. 
First, here's the basic 4 part structure I recommend that you use for Task 2 essays:
1)  Introduction
2)  Main Body Paragraph 1 
3)  Main Body Paragraph 2 
4)  Conclusion
Want  to watch and listen to this lesson?
Click on this video.
The sort of information you include in each of the 4 sections will vary depending on the question type and that's what I'm now going to outline for you.
These easy to learn structures will enable you to quickly plan and write any IELTS Task 2 essay.
The structures below are not the only ones you could use but they are the ones I recommend because they're simple and give proven results.
1) Opinion Essays
These are sometimes called 'agree or disagree' or 'argumentative' essays and are one of the most common types of IELTS Task 2 question.
The first part of the question will be a statement. You will then be asked to give your own opinion about the statement. Here is some typical wording that might be used:
What is your opinion?
Do you agree or disagree?
To what extent do you agree or disagree?
Here is an example of each:
Choose one side of the argument.
State your opinion clearly in the introduction.
Keep the same opinion throughout the essay.
Give reasons why you hold this view.
It doesn't matter which side of the argument you take or even that you agree with it. Choose the one you can develop the best argument for.
Don't change your opinion part way through the essay and don't give reasons for the opposing idea.
Essay Structure
1) Introduction
Paraphrase the question
Give your opinion
State two supporting reasons
2) Main body paragraph 1
Topic sentence – outline 1st reason for supporting this view
Explanation – explain this idea
Example – give an example
3)  Main body paragraph 2
Topic sentence – outline 2nd reason for supporting this view
Summarise opinion and key reasons
2) Discussion Essays
In discussion essays, you have to discuss both sides of an argument. Usually, you will be asked for your own opinion as well.
The easiest way to approach this type of IELTS Task 2 question is to choose one point of view to agree with and one side to disagree with.
Here are 3 examples of discussion essay questions:
Develop both sides of the argument.
Talk about the view you don't agree with first.
A big mistake many students make is to fully develop only one point of view. This leads to an unbalanced essay and a low score for task achievement. 
It is easier to begin by discussing the opinion you don't agree with and then present the reasons for your opposing view.
2)  Main body paragraph 1 – Negative Viewpoint
Topic sentence – outline the view you don't agree with
Explanation – explain why this view is held by some people
3)  Main body paragraph 2 – Positive Viewpoint
Topic sentence – outline the view you do agree with
Summarise the key points and state your opinion
3)  Problem Essays  
These are sometimes called 'causes and solutions' or 'problems and solutions' essays. This type of IELTS Task 2 question starts with a statement, then asks you to discuss the problems or causes and the solutions.
Don't list lots of causes and solutions.
Choose just one or two and develop them fully.
Be sure to link each problem/cause and its solution.
A common mistake is for candidates to list all the problems/causes and solutions they can think of, not necessarily linking them together.  They also fail to explain any of them in detail and don't include any examples.
The wording of this type of essay question can vary considerably.  Here are 3 examples of problem essay questions:
State 1 key problem/cause and related solution
2)  Main body paragraph 1 – Problem or Cause
Topic sentence – state the problem or cause
Explanation – give detail explaining the problem or cause
3)  Main body paragraph 2 – Solution
Topic sentence – state the solution
Explanation – give detail explaining the solution
4)  Advantages & Disadvantages Essays
The first part of the question will be a statement. You will be asked to write about both the advantages and disadvantages of the idea stated.
Here is some typical wording that might be used:
What are the advantages and disadvantages of….?
Do you think the advantages outweigh the disadvantages?
Discuss the advantages and disadvantages and give your opinion.
Here are 3 examples of advantages and disadvantages essay questions:
Each of these different types of questions fits into one of two slightly different essay structures. We'll look at these in detail on the main IELTS Task 2 Advantages & Disadvantages Essays page. For now, I'll give you the basic structure.
Outline the view or views stated the statement
2)  Main body paragraph 1 – Advantage
Topic sentence – state 1 advantage
Explanation – give detail explaining the advantage
Result – state the result
3)  Main body paragraph 2 – Disadvantage
Topic sentence – state 1 disadvantage
Explanation – give detail explaining the disadvantage
Summarise the key points
State your opinion if required
5)  Double Question Essays
This type of IELTS Task 2 question is sometimes called a 'direct question' or 'two questions' essay. It has one statement with two different questions after it. The questions may or may not be linked.
You must answer both questions fully.
Don't confuse it with an opinion or a discussion essay.
Be careful that you don't end up with too many ideas to write about.
Here are 3 examples of double question essay questions:
Outline sentence – state your answer to both questions
2)  Main body paragraph 1 – Answer question 1
Topic sentence – state your answer
Explanation – explain why you think this
3)  Main body paragraph 2 – Answer question 2
Summarise both questions and answers
I hope you've found this information useful. You can learn lots more about writing the 5 different types of IELTS Task 2 essay and see sample answers on these pages:
The 5 Task 2 Essay Types:
Step-by-step instructions on how to plan & write high-level essays. Model answers & common mistakes to avoid.
   Opinion Essays
   Discussion Essays
  Problem Solution Essays
  Advantages & Disadvantages Essays
  Double Question Essays
Would you prefer to share this page with others by linking to it?
Click on the HTML link code below.
Copy and paste it, adding a note of your own, into your blog, a Web page, forums, a blog comment, your Facebook account, or anywhere that someone would find this page valuable.
Like this page?
More help with ielts task 2.
IELTS Writing Task 2  – T he format, the 5 question types, the 5 step essay writing strategy & sample questions. All the key information you need to know.
Understanding Task 2 Questions  – How to quickly and easily analyse and understand IELTS Writing Task 2 questions.
How To Plan a Task 2 Essay  – Discover why essay planning is essential & learn a simple 4 step strategy, the 4 part essay structure & 4 methods of generating ideas.
How To Write a Task 2 Introduction  – Find out why a good introduction is essential. Learn how to write one using a simple 3 part strategy & discover 4 common mistakes to avoid.
How To Write Task 2 Main Body Paragraphs  – Learn the simple 3 part structure for writing great main body paragraphs and also, 3 common mistakes to avoid. 
How To Write Task 2 Conclusions  – Learn the easy way to write the perfect conclusion for a Task 2 essay. Also discover 4 common mistakes to avoid.
Task 2 Marking Criteria  – Find out how to meet the marking criteria for IELTS Task 2. See examples of good and poor answers & learn some common mistakes to avoid.
Other related pages:
IELTS Writing Test  – Understand the format & marking criteria, know what skills are assessed & learn the difference between the Academic & General writing tests.
IELTS Writing
Task 2 Essay Types
Back To Top
 * New * Grammar For IELTS Ebooks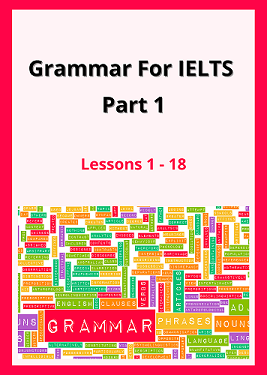 $9.99 each       Full Set   Just   $ 23.97
Find Out More >>
IELTS Courses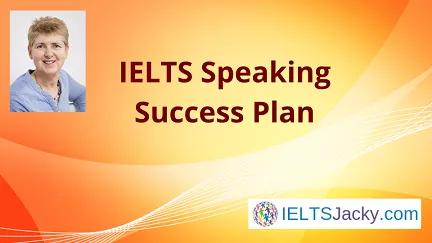 Full details...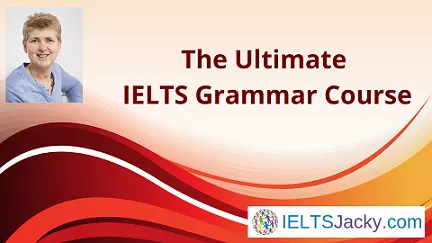 IELTS Writing Ebook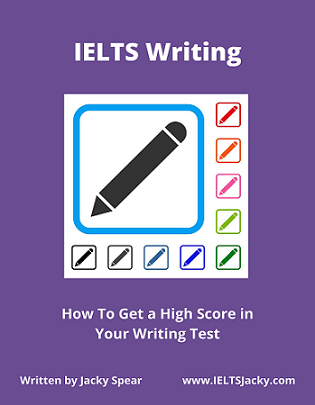 Discount Offer
$7 each       Full Set Just   $ 21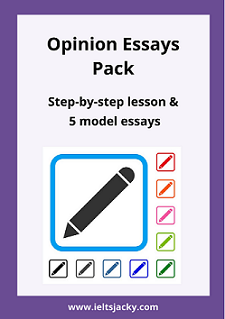 Carefully created to help you achieve 7+ in your Writing test.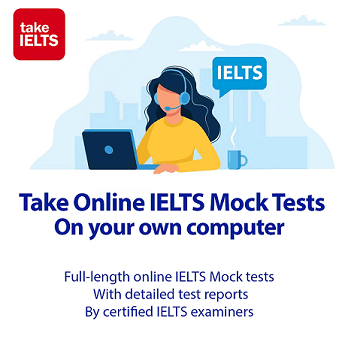 Find out more >>
Testimonials
"I am very excited to have found such fabulous and detailed content. I commend your good work."  Jose M.
"Thanks for the amazing videos. These are 'to the point', short videos, beautifully explained with practical examples."  Adari J.
"Hi Jacky, I bought a listening book from you this morning. You know what? I'm 100% satisfied. It's super helpful. If I'd had the chance to read this book 7 years ago, my job would be very different now."  Loi H.
"Hi Jacky, I recently got my IELTS results and I was pleased to discover that I got an 8.5 score. I'm firmly convinced your website and your videos played a strategic role in my preparation. I was able to improve my writing skills thanks to the effective method you provide. I also only relied on your tips regarding the reading section and I was able to get a 9! Thank you very much." Giano
"After listening to your videos, I knew I had to ditch every other IELTS tutor I'd been listening to. Your explanations are clear and easy to understand. Anyways, I took the test a few weeks ago and my result came back: Speaking 7, listening 9, Reading 8.5 and Writing 7 with an average band score of 8. Thanks, IELTS Jacky." Laide Z.
      Contact
      About Me
      Site Map
      Privacy Policy
      Disclaimer
IELTS changes lives.
Let's work together so it changes yours too.
Copyright  © 2023     IELT Jacky     
All Right Reserved
IELTS is a registered trademark of the University of Cambridge, the British Council, and IDP Education Australia. This site and its owners are not affiliated, approved or endorsed by the University of Cambridge ESOL, the British Council, and IDP Education Australia.
Which test do I take?
Who accepts IELTS?
IELTS success stories
On test day
Special requirements
News and articles
IELTS Academic Writing
IELTS Academic Reading
IELTS General Training Writing
IELTS General Training Reading
Life Skills A1
Life Skills B1
IELTS Masterclass
IELTS Progress Check
Events and seminars
IELTS band scores
How is IELTS marked?
Request a remark
Test report form
IDP IELTS Russia
Prepare for IELTS
IELTS Writing Task 2: 8 steps towards a band 8
In IELTS Writing Task 2, you will need to write an essay. Let our IELTS Experts walk you through 8 steps that can help you get a band 8. Take a closer look at the assessment criteria, how to structure your essay and common mistakes to avoid.
On this page
Step 1: answer is relevant to the question, step 2: answer all parts of the question, step 3: organise your essay logically, with clear progression using linking phrases, step 4: organise your essays into paragraphs, step 5: use less common vocabulary and spell it correctly, step 6: don't use memorised language, phrases or examples, step 7: use a variety of complex sentence structures, step 8: checklist, is ielts writing hard, ielts writing for beginners.
To achieve a band 8 in IELTS Writing Task 2 , you will need to produce an essay that contains all the positive features contained in the band 8 writing assessment criteria. Let's take a look at these in the table below.
Using the band descriptors as a guide we are going to go through the 8 steps to get you on your way to a band 8 in Writing Task 2.
We will start with the task response before moving through all the criteria to show you what an examiner will be looking for in your response.
Answer what you have been asked in the question. Don't produce an essay that is close to a topic you have previously prepared. Make sure your examples and ideas are relevant. If you generalise too much and are not specific enough this will affect how your ideas are presented to the examiner.
Make sure your ideas are directly related to the question 
Use ideas and examples that you are familiar with, and that relate directly to the topic
Extend your answer to include a number of ideas that will support the question.
Don't:
Include irrelevant information 
Over-generalise 
Produce a memorised essay
Present 'recent' research or statistics related to the topic "At least 41% of all men…"
IDP IELTS preparation offer
IDP offers free access to an IELTS preparation course developed by Macquarie University. Prepare better and move towards a high band score!
You must read the question carefully and decide how many parts are in it. You must answer all parts of the question to reach a band 6 or higher.
Let's look at some example IELTS question prompts and see how many parts are in each, if you need to present your opinion. Remember, it is very important to present a clear position when answering the statement to show that you understand the question being asked and to keep that position clear throughout the essay.
Read the question carefully and decide how many parts are in it
Present your opinion and support it throughout the whole essay
If asked to present both views, make sure each view is presented equally (similar paragraph length)
Watch for plurals. If you are asked to give 'advantages', you must present a minimum of 2
Watch for 'and'. You may need to comment on more than one element
Write more than 250 words.
Don't:
Ignore parts of the question
Assume that your opinion is clear, use the first person to ensure the examiner knows it's your opinion 'I think'
Tell the examiner what you are going to say and what you have said
Produce a short essay.
Ideas must be expressed and ordered clearly - starting with an introduction and moving through to a conclusion.
If you are asked to present both views and your opinion, state your opinion at the beginning of the essay and then move on to present both views. You can then come back to your own opinion and then conclude the essay. This is a logical way to present these ideas.
Use a range of linking words and phrases, but don't overuse them
Use adverbial phrases, rather than single basic linkers
Use referencing and substitution to avoid repetition (this/them/the issue/the problem)
Use punctuation to make your writing coherent
Make sure your ideas are sequenced correctly
Make sure your ideas are logical and easy to follow
Use a separate paragraph for the introduction and the conclusion 
Use one paragraph for each idea or topic area.
Overuse basic linking words like firstly (instead, try using 'The first reason for/ The primary reason for this')
Start every sentence with a linker (Try to put it in the middle of a sentence. E.g. "Some people believe, however, that individuals must also take responsibility for the environment" or "I believe, on the other hand, that individuals do have a responsibility to…")
Use numbers, symbols or abbreviations (1, 2, etc, &, +)
Use headings or subheadings
Underline words or phrases
Use one-sentence paragraphs 
Start every sentence with a linking device.
Use paragraphs to organise your essay into clear parts. Make sure each paragraph contains a clear and developed topic with a minimum of two sentences.
You can use the acronym "PEEL" when writing your essay:
Point – introduce your topic or topic sentence
Example – an example that supports your point
Explain – why this evidence supports your point
Link – transition to the next topic or paragraph
You must use enough paragraphs to clearly show a structured response. This will show that you can organise and present your thoughts and ideas logically.
Here are some ideas on how many paragraphs you could include in an essay:
Use paragraphs
Use linkers between and within your paragraphs
Leave a space between each paragraph (a line)
Use a paragraph for each topic
Use an introduction and a conclusion.
Don't
Use single-sentence paragraphs
Use very long paragraphs that cover a whole page (IELTS on paper)
You will see in the band descriptors that a band 8 writer skillfully uses uncommon lexical items. When we learn a language, we use common and uncommon terms. Common terms are words and phrases we use every day to refer to personal experience and daily habits. Uncommon terms are used when we discuss specific topics or when we use idiomatic language (phrasal verbs).
Words that are old-fashioned and not used in everyday speech should not be used. If you choose a synonym, the meaning must be the same and must not alter the idea being presented. For example, adolescent/teenager have close meaning and can be used interchangeably, however, toddler/baby have quite different meanings.
Collocation is also mentioned in band 8, and it is assumed that you know which words go together, and which words are suitable to use for different topics.
If you are discussing child crime, you could use the term 'minor' as this is a legal term used to describe children under the age of 18.
If you use phrasal verbs, make sure that you are using the correct preposition as it can change the meaning:
throw out/away = discard
throw up = vomit/get sick
Idioms (cultural language) should only be used if you understand them completely and if they fit the topic you are discussing.
Use precise word choices
Use language that we use in everyday speech
Use words that you understand
Use words and phrases that are related to the topic
Use collocation and phrasal verbs (words that go together naturally – environmental pollution | major issue | promising future)
Make spelling mistakes
Make typos
Mix up American and British spelling (You should use one or the other)
Use a word if you don't understand it or cannot spell it.
Use imprecise words like 'stuff/thing'
Use slang like 'gonna'
Use old-fashioned language [the masses| denizens | myopic view | Hitherto]
Overuse synonyms, one is enough
Use idioms/clichés
Use contractions (can't, doesn't)
Don't use any memorised language, phrases or examples throughout your essay. They are easy for examiners to spot and don't demonstrate your ability to write fluently.
Overused phrases, idioms, proverbs and clichés should also be avoided, again, they are often used when speaking. These include phrases like:
The grass is always greener on the other side
Love is blind
Off the top of my head
Old is gold
A friend in need is a friend indeed
Additionally, the following terms should not be used when writing as they are vague and do not address a task appropriately. You should always be using clear language and make appropriate word choices that will express your ideas clearly.
At band 8 it is expected that you can use a wide range of structures accurately to present your ideas and opinion. Show the examiner that you can use a wide range of structures and make sure your sentences are error-free.
It is important to use a mix of complex and simple sentences. But remember, your complex sentences should not be long and complicated.
Your punctuation needs to be accurate, using capitalisation, commas and full stops correctly.
The most common errors made can be found below:
Use the following checklist to make sure that your writing contains all the positive features at a band 8
If you follow these 8 steps, you will be well on your way to a band 8 in Writing Task 2.
IELTS writing is not so hard if you have a thorough understanding of the test format and are able to organise your thoughts into grammatically-correct, well-structured sentences. Obviously it requires a fair amount of practice. To make it easy, IDP has launched IELTS Prepare where you can access a range of preparation materials: from practice tests, sample answers, videos and articles, all the way to expert assessments, online courses, webinars and more.
Join our free IDP IELTS webinars that are designed to give you a sense of what to expect during the IELTS Writing test and guide you towards reaching a high band score:
Improve your understanding of the writing test format and questions
Identify key points
Make your answers relevant
Organize your answers in a more coherent manner
8 Steps to help you reach a band 8: IELTS Writing Task 2
Let our IELTS Expert guide you through the 8 steps needed to reach a band 8 in IELTS Writing Task 2.
IELTS General Training Writing free practice questions
Ielts writing task 1: how to write a job application letter, grammar 101: elude vs. allude.
Legal notices
Privacy policy
Cookie policy
Copyright 2023 IDP IELTS

Band 9 Guide: IELTS Writing Task 2 Essay Types and Structures + Sample Essays
In the IELTS Writing Task 2, you are required to craft a compelling essay on a given topic. The approach and structure will largely depend on the question type presented. This guide offers a detailed look into the various question types, their structures, and strategies to tackle them effectively.
Here are the essay types that we will cover:
Opinion Questions (Agree or Disagree)
Advantages and Disadvantages Questions
Discussion (Discuss Both Views) Questions
Problem and Solution Questions
Two-Part Questions
Mixed Type (Advantages and Disadvantages + Opinion)
Double Question
Causes (Reasons) and Effects
At the end, we will provide you with some supplementary tips that you can use to improve your writing band score in the IELTS exam.
1. Opinion Questions (Agree or Disagree)
This question type asks you to express your viewpoints on a given topic or statement.
Question Example:
Is digital technology in schools beneficial for students learning?
Essay Structure:
Introduction : Paraphrase the Question and state your opinion, outlining the main ideas.
Main Body Paragraph 1 : Begin with a topic sentence, explain this topic sentence, and provide an example.
Main Body Paragraph 2 : Follow the same format as the previous paragraph.
Conclusion : Recap the main points and reiterate your opinion.
Sample Essay:
Introduction: Digital technology has become an integral part of modern education, transforming the way students learn and interact with the world. In this essay, I will outline why I believe that incorporating digital technology in schools is highly beneficial for students learning.
Main Body Paragraph 1: First and foremost, digital technology enhances engagement and active participation in the learning process. Interactive learning platforms, virtual simulations, and multimedia resources make lessons more captivating and encourage students to explore concepts in depth. For instance, online platforms like Khan Academy offer interactive math lessons that adapt to individual learning paces, ensuring a personalized and effective learning experience. This level of engagement fosters a deeper understanding of subjects.
Main Body Paragraph 2: Furthermore, digital technology equips students with practical skills relevant to the digital age. In today's interconnected world, proficiency in using digital tools and navigating online resources is essential for success. Integrating technology into education not only prepares students for the future job market but also empowers them to be critical thinkers and problem solvers. For instance, coding workshops in schools enable students to develop computational thinking, a skill applicable in a wide range of disciplines.
Conclusion: In conclusion, the integration of digital technology into schools brings numerous advantages to students' learning experiences. It enhances engagement, promotes practical skills, and cultivates a mindset of adaptability and innovation. While some may argue that excessive screen time can be detrimental, judicious use of technology can mitigate these concerns. By embracing digital technology, schools can provide a holistic and dynamic education that prepares students for the challenges of the modern world.
Advanced Tips:
Be clear in your stance and acknowledge counterarguments if necessary.
Employ persuasive tools like strong adjectives, rhetorical questions, and emphatic structures to bolster your arguments.
2. Advantages and Disadvantages Questions
You need to evaluate both the benefits and drawbacks of a particular topic or situation.
What are the pros and cons of remote work for professionals?
Introduction : Paraphrase the Question and outline the main points.
Main Body Paragraph 1 : Discuss two advantages, expand on each, and provide an example.
Main Body Paragraph 2 : Detail two disadvantages, delve deeper into each, and give an example.
Conclusion : Summarize the main pros and cons discussed.
Introduction: The advent of technology has revolutionized the way professionals work, giving rise to the concept of remote work. In this essay, I will discuss both the advantages and disadvantages of remote work for professionals.
Main Body Paragraph 1: Remote work offers several compelling advantages for professionals. Firstly, it provides a flexible work environment that allows individuals to balance their personal and professional lives effectively. This flexibility can lead to increased job satisfaction and improved overall well-being. Moreover, remote work eliminates the need for daily commutes, saving valuable time and reducing stress. According to a study conducted by Global Workplace Analytics, remote workers report higher levels of productivity due to reduced distractions commonly found in traditional office settings.
Main Body Paragraph 2: However, remote work also presents certain challenges. One notable disadvantage is the potential for isolation and reduced collaboration. In a traditional office environment, spontaneous interactions and face-to-face discussions foster creativity and teamwork. Remote work can lead to feelings of loneliness and hinder effective communication, which is crucial for innovative solutions to complex problems. Additionally, remote work requires a high level of self-discipline, as the absence of direct supervision may lead to procrastination and decreased accountability.
Conclusion: In conclusion, remote work offers professionals a range of benefits such as flexibility and time savings. However, it is not without its drawbacks, including potential isolation and reduced collaboration. To maximize the advantages of remote work while mitigating its disadvantages, professionals must cultivate effective communication skills, establish a dedicated workspace, and maintain a disciplined work routine. Ultimately, the success of remote work hinges on the ability to strike a balance between the convenience it offers and the challenges it poses.
Use transitional phrases to ensure smooth transitions between points.
Avoid mere antonyms when presenting pros and cons.
3. Discussion (Discuss Both Views) Questions
These questions require you to explore multiple perspectives on a topic.
Should governments prioritize economic growth over environmental conservation?
Introduction : Paraphrase the Question and provide a thesis statement.
Main Body Paragraph 1 : Detail one viewpoint, give reasons for/against it and provide an example.
Main Body Paragraph 2 : State the opposing viewpoint, discuss it, and again offer an example.
Conclusion : Sum up the discussion and state your preferred perspective.
Introduction: The delicate balance between economic growth and environmental conservation has become a critical concern in contemporary societies. In this essay, I will delve into both perspectives on whether governments should prioritize economic growth or environmental conservation.
Main Body Paragraph 1: From an economic standpoint, prioritizing growth can lead to numerous benefits. Economic expansion creates job opportunities, boosts national income, and improves living standards for citizens. For instance, countries like China and India have experienced significant economic growth that has lifted millions out of poverty. This growth can fund essential services such as healthcare and education, contributing to overall societal development.
Main Body Paragraph 2: On the other hand, environmental conservation holds paramount importance for the future well-being of our planet. Ecological degradation and resource depletion have dire consequences for ecosystems and humanity alike. Focusing on environmental conservation ensures the preservation of biodiversity, clean air, and freshwater sources. For instance, countries like Sweden have successfully implemented green policies, resulting in cleaner air and sustainable use of natural resources.
Conclusion: In conclusion, the debate over whether governments should prioritize economic growth or environmental conservation is complex and multifaceted. While economic growth brings prosperity and improved living standards, neglecting environmental concerns could lead to irreversible damage to our planet. Striking a balance between these two perspectives is crucial. Governments can implement policies that promote sustainable economic growth while also ensuring responsible resource management and environmental protection. Only through careful consideration and informed decision-making can societies navigate the intricate interplay between economic progress and environmental stewardship.
Ensure you give equal weight to both viewpoints.
Your conclusion should reflect a balanced understanding of the topic.
Read Also : Cohesive Devices for Band 9 in IELTS Writing: The ultimate guide
4. Problem and Solution Questions
This question type asks you to identify problems related to a situation and suggest solutions.
What challenges does urbanization present and how can cities adapt?
Introduction : Paraphrase the Question and outline the main ideas.
Main Body Paragraph 1 : Identify the problems, discuss them, and offer examples.
Main Body Paragraph 2 : Suggest possible solutions, discuss their feasibility, and provide examples.
Conclusion : Recap the highlighted problems and proposed solutions.
Introduction: The rapid pace of urbanization has transformed the world's landscape, bringing with it a host of challenges that demand urgent attention. In this essay, I will explore the problems posed by urbanization and propose viable solutions to address these challenges.
Main Body Paragraph 1: Urbanization has given rise to a range of pressing issues. One significant challenge is the strain on urban infrastructure, including transportation and housing. As rural populations migrate to cities, the demand for housing outpaces supply, leading to slums and inadequate living conditions. Additionally, traffic congestion and limited public transport options undermine efficient mobility. Pollution is another critical concern as increased industrial activity and vehicular emissions degrade air quality, endangering residents' health.
Main Body Paragraph 2: To counter these challenges, cities can adopt proactive measures. Firstly, urban planning should prioritize affordable housing initiatives and sustainable infrastructure development. By building smart cities that utilize technology to manage resources efficiently, governments can alleviate congestion and enhance the quality of life. Moreover, investing in efficient public transportation systems, such as metro networks and buses, can reduce traffic congestion and pollution. For instance, the Bus Rapid Transit system in Curitiba, Brazil, has improved transportation efficiency and reduced congestion.
Conclusion: In conclusion, the challenges posed by urbanization require multifaceted solutions that span urban planning, infrastructure development, and sustainable policies. By addressing housing shortages, improving transportation, and promoting environmentally conscious practices, cities can harness the potential of urbanization while mitigating its negative consequences. This approach will not only enhance the quality of life for urban residents but also contribute to the overall well-being of society in the face of an increasingly urbanized world.
Be specific in identifying problems and avoid vagueness.
Solutions should be practical and actionable.
5. Two-Part Questions
You are presented with a statement followed by two distinct queries that must be addressed.
How has digital technology impacted workplaces and what future advancements can be anticipated?
Introduction : Paraphrase the statement and outline both questions.
Main Body Paragraph 1 : Address the first question with explanations and examples.
Main Body Paragraph 2 : Respond to the second question, again with explanations and examples.
Conclusion : Summarize the responses to both questions.
Introduction: The integration of digital technology into workplaces has reshaped the dynamics of modern work environments, bringing forth both immediate changes and future possibilities. In this essay, I will delve into the ways digital technology has already transformed workplaces and discuss potential advancements that can be anticipated.
Main Body Paragraph 1: The impact of digital technology on workplaces has been profound. Firstly, it has streamlined communication and collaboration, allowing teams to collaborate across geographical boundaries in real-time. Tools like video conferencing and cloud-based document sharing have revolutionized how projects are managed. Moreover, automation powered by artificial intelligence (AI) has improved efficiency by handling routine tasks, freeing up employees to focus on more complex, creative endeavors. This has been particularly evident in industries like manufacturing, where robots have taken over repetitive and dangerous tasks.
Main Body Paragraph 2: Looking ahead, digital technology is poised to bring even more transformative changes. The rise of remote work is likely to continue, with augmented reality (AR) and virtual reality (VR) technologies offering immersive virtual workspaces that replicate physical office environments. Furthermore, AI-driven analytics will enable data-driven decision-making, enhancing business strategies and customer interactions. The concept of a "smart office" will likely emerge, with interconnected devices and IoT (Internet of Things) technology optimizing resource utilization and energy efficiency.
Conclusion: In conclusion, the impact of digital technology on workplaces has been substantial, revolutionizing communication, automating tasks, and increasing efficiency. As we move forward, advancements such as AR, VR, AI, and IoT hold the promise of further reshaping work environments. To stay competitive, companies must embrace these innovations while also addressing potential challenges like data security and workforce adaptation. By doing so, they can position themselves to thrive in the rapidly evolving digital landscape.
Maintain a clear division between your answers to both questions.
Use predictive techniques when addressing future-related queries.
6. Mixed Type (Advantages and Disadvantages + Opinion)
Here, you should discuss the pros and cons of a topic, followed by expressing a personal opinion.
Discuss the advantages and disadvantages of online shopping and give your own opinion.
Introduction : Introduce the topic.
Advantages : 1-2 paragraphs detailing the benefits.
Disadvantages : 1-2 paragraphs detailing the drawbacks.
Opinion : State your viewpoint and provide supporting reasons.
Conclusion : Summarize the main points.
Introduction: The proliferation of online shopping has transformed the way consumers engage in commerce, offering convenience and accessibility like never before. This essay will explore the benefits and drawbacks of online shopping, followed by my personal opinion on its overall impact.
Advantages: Online shopping presents several advantages. Firstly, it offers unparalleled convenience, allowing customers to browse and purchase products from the comfort of their homes. This eliminates the need to travel to physical stores, saving time and energy. Moreover, the variety of options available online ensures a wider selection of products, often at competitive prices. Online platforms also offer detailed product information, reviews, and comparison tools, empowering consumers to make informed decisions.
Disadvantages: However, online shopping is not without its disadvantages. One major concern is the inability to physically inspect products before purchase. This can lead to dissatisfaction if the received item doesn't match expectations. Additionally, online transactions may pose risks to personal data security and privacy. Cases of identity theft and online scams are not uncommon, raising concerns about the safety of online purchases. Furthermore, the lack of face-to-face interaction eliminates the personal touch of traditional shopping experiences.
Opinion: In my opinion, the advantages of online shopping outweigh its drawbacks. The convenience, vast selection, and competitive prices make it a viable option for today's busy consumers. The potential risks associated with online transactions can be mitigated by adopting secure payment methods and practicing caution when sharing personal information. As technology continues to advance, addressing security concerns will likely become more effective.
Conclusion: In conclusion, online shopping offers undeniable benefits in terms of convenience, variety, and accessibility. While challenges such as product inspection and security issues persist, they can be managed with prudent shopping practices. Embracing online shopping while remaining vigilant about its potential pitfalls can lead to a rewarding and efficient shopping experience.
Balance your essay by giving equal importance to advantages, disadvantages, and your opinion.
Use rhetorical questions to highlight the significance of your viewpoint.
Read Also : Common grammar mistakes to avoid in the IELTS writing section
7. Double Question
Two distinct questions are presented that must be answered within the essay.
Why do people attend colleges or universities? What are the benefits of higher education?
Answer to Question 1 : Provide reasons and examples.
Answer to Question 2 : Offer explanations and illustrations.
Conclusion : Recap the main points made.
Introduction: The decision to pursue higher education is driven by a multitude of factors, each intertwined with the potential benefits that education beyond high school can offer. This essay will delve into the reasons individuals choose to attend colleges or universities and the advantages that higher education brings.
Answer to Question 1: People seek higher education for various reasons. Firstly, acquiring specialized knowledge and skills is a primary motivation. Colleges and universities offer structured curricula that equip students with expertise in their chosen fields. Furthermore, higher education provides opportunities for personal growth and self-discovery. The university environment encourages critical thinking, independent research, and exposure to diverse perspectives, fostering well-rounded individuals who are prepared for the challenges of the modern world.
Answer to Question 2: The benefits of higher education are manifold. Firstly, it significantly enhances career prospects. Graduates with degrees are often more competitive in the job market, commanding higher salaries and better employment opportunities. Additionally, higher education fosters networking and social connections that can open doors to professional opportunities. Moreover, education beyond high school cultivates critical thinking and problem-solving skills, which are invaluable assets in various aspects of life. For instance, an educated citizenry contributes to informed decision-making in society and drives innovation.
Conclusion: In conclusion, the decision to attend colleges or universities is driven by a desire for specialized knowledge, personal growth, and expanded opportunities. The benefits of higher education are far-reaching, including improved career prospects, enhanced critical thinking abilities, and societal contributions. As higher education continues to evolve and adapt to changing demands, its role in shaping individuals and society remains indispensable.
Use connectors like "Firstly" and "Secondly" to distinguish between the two answers.
Provide real-life examples to make your answers more credible.
8. Evaluation
You should assess the significance, relevance, or implications of a topic or statement.
How significant is the role of technology in education today?
Significance/Relevance : Describe why the topic is essential.
Counterarguments : Discuss opposing viewpoints or potential drawbacks.
Conclusion : Summarize your evaluation.
Introduction: Technology's pervasive presence in modern education has sparked debates about its significance and impact on learning. This essay will evaluate the role of technology in education today, examining its importance and potential drawbacks.
Significance/Relevance: The role of technology in education is undeniably significant. It has transformed traditional classrooms into dynamic learning environments, offering interactive tools and resources that engage students. Technology facilitates personalized learning experiences, catering to diverse learning styles and paces. For instance, adaptive learning platforms tailor content to individual students' progress, optimizing comprehension and retention. Moreover, technology has transcended geographical barriers, enabling distance learning and online courses that make education accessible to a global audience.
Counterarguments: However, there are counterarguments to the unqualified significance of technology in education. Overreliance on technology may lead to reduced face-to-face interactions and diminished social skills. Additionally, some educators argue that technology can be a distraction, diverting students' attention from essential learning objectives. Moreover, the digital divide, where not all students have equal access to technology, can exacerbate educational inequalities.
Conclusion: In conclusion, the role of technology in education is undoubtedly significant, enhancing engagement, personalization, and accessibility. However, it's crucial to acknowledge potential drawbacks such as social skill erosion and disparities in access. Technology's effectiveness in education depends on its thoughtful integration and its alignment with pedagogical goals. Striking a balance between harnessing technology's benefits and mitigating its downsides is essential to maximize its positive impact on modern education.
Maintain objectivity; avoid extreme positions unless strongly backed by evidence.
Use qualifiers like "largely", "often", or "generally" to avoid making absolute statements.
9. Causes (Reasons) and Effects
This type demands an understanding of the root causes of a situation and its resultant effects.
What are the reasons for increasing obesity rates in children, and what are its consequences?
Causes/Reasons : Elaborate on the underlying factors.
Effects/Consequences : Detail the outcomes or repercussions.
Conclusion : Recap the main causes and effects.
Introduction: The rising prevalence of childhood obesity has emerged as a critical public health concern in many societies. This essay will delve into the underlying causes of increasing obesity rates in children and explore the far-reaching consequences of this alarming trend.
Causes/Reasons: Several factors contribute to the growing obesity rates among children. Firstly, changes in dietary habits have led to increased consumption of processed foods high in sugars and unhealthy fats. Busy lifestyles and convenience-driven choices have shifted diets towards calorie-dense but nutritionally poor options. Sedentary behaviors, fueled by excessive screen time and a decline in physical activity, also play a pivotal role. Reduced outdoor play and an increasing reliance on electronic devices have led to a decline in daily physical activity levels. Furthermore, socioeconomic disparities can impact access to healthy food options and safe play spaces, exacerbating the issue.
Effects/Consequences: The consequences of childhood obesity are multifaceted and far-reaching. In the short term, overweight children often face social and psychological challenges, including low self-esteem and bullying. Moreover, childhood obesity sets the stage for lifelong health problems. Obese children are at a higher risk of developing chronic conditions such as type 2 diabetes, cardiovascular diseases, and musculoskeletal issues. The economic burden on healthcare systems is substantial, as treating obesity-related illnesses places a strain on resources.
Conclusion: In conclusion, the rising prevalence of childhood obesity can be attributed to a complex interplay of factors, including dietary changes, sedentary lifestyles, and socioeconomic disparities. The consequences of childhood obesity extend beyond physical health, impacting mental well-being and straining healthcare systems. Addressing this issue requires a comprehensive approach involving education, policy changes, and community initiatives that promote healthy diets and active lifestyles from an early age.
Use cause-effect connectors like "due to", "because of", "as a result", and "hence".
Illustrate causes and effects with recent studies or statistical data where possible.
Read Also : How to use Complex Sentences in IELTS writing?
Supplementary Skills and Tips
Advanced Writing Techniques :
Use cohesive devices like 'however', 'moreover', and 'therefore' to ensure fluidity.
Vary sentence lengths for rhythm and engagement.
Incorporate credible statistics where appropriate.
Pitfalls to Avoid :
Stay away from broad generalizations and sweeping statements.
Use varied vocabulary to prevent monotony.
Always revise your essay before submission.
Enhancing Vocabulary :
Improve your vocabulary to make your essay more engaging. For instance, instead of "good", use words like "beneficial" or "advantageous".
The Importance of Practice and Feedback :
Regular practice, coupled with feedback, is key. Take online IELTS mock tests with detailed feedback from certified examiners to improve your writing skills.
Want to improve your IELTS writing skills? Take our free quiz.
Your content goes here, ielts prep quiz.
" * " indicates required fields
Step 1 of 7
Share This Post!
Related posts.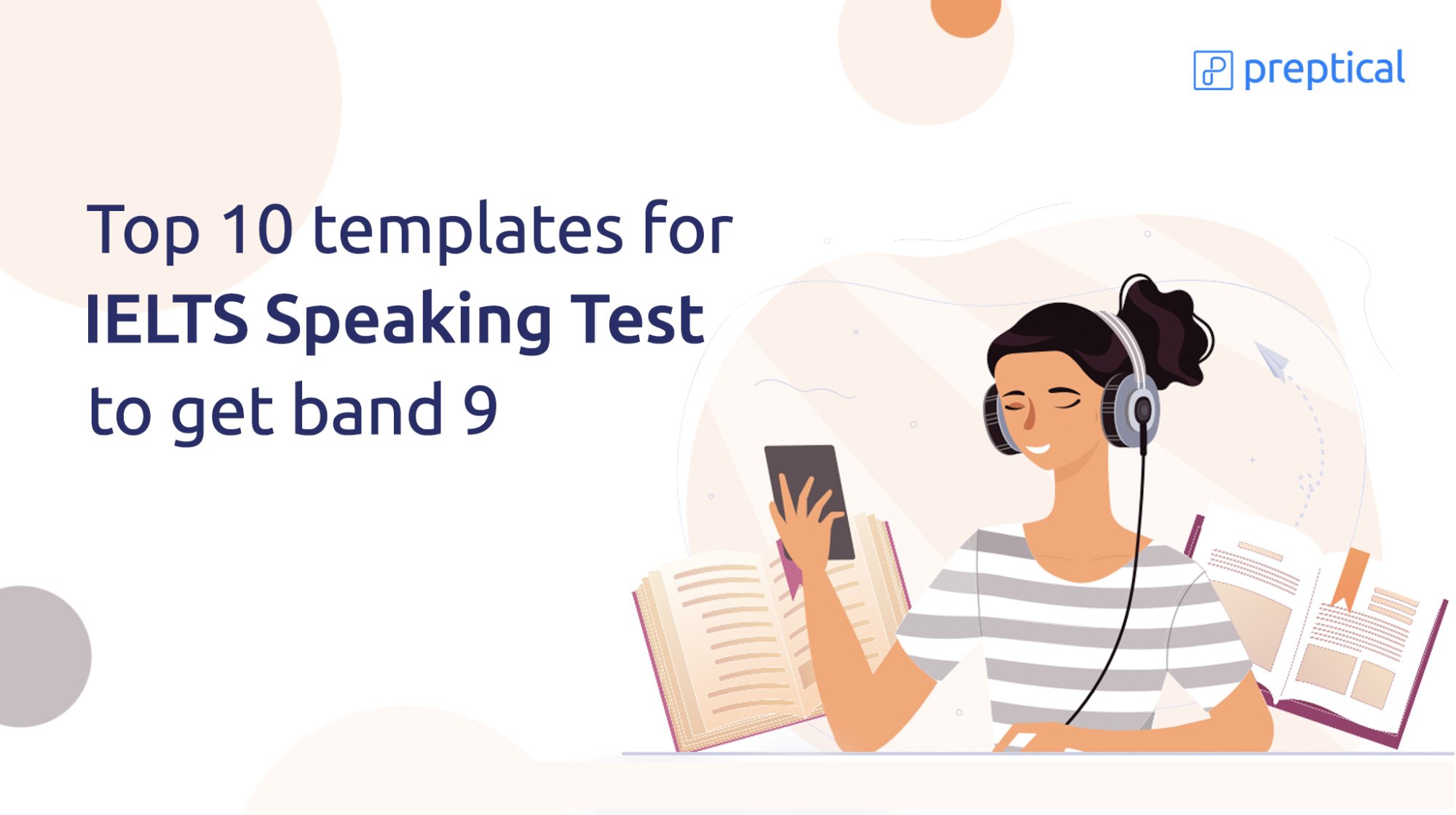 Top 10 Templates for IELTS Speaking Test to get band 9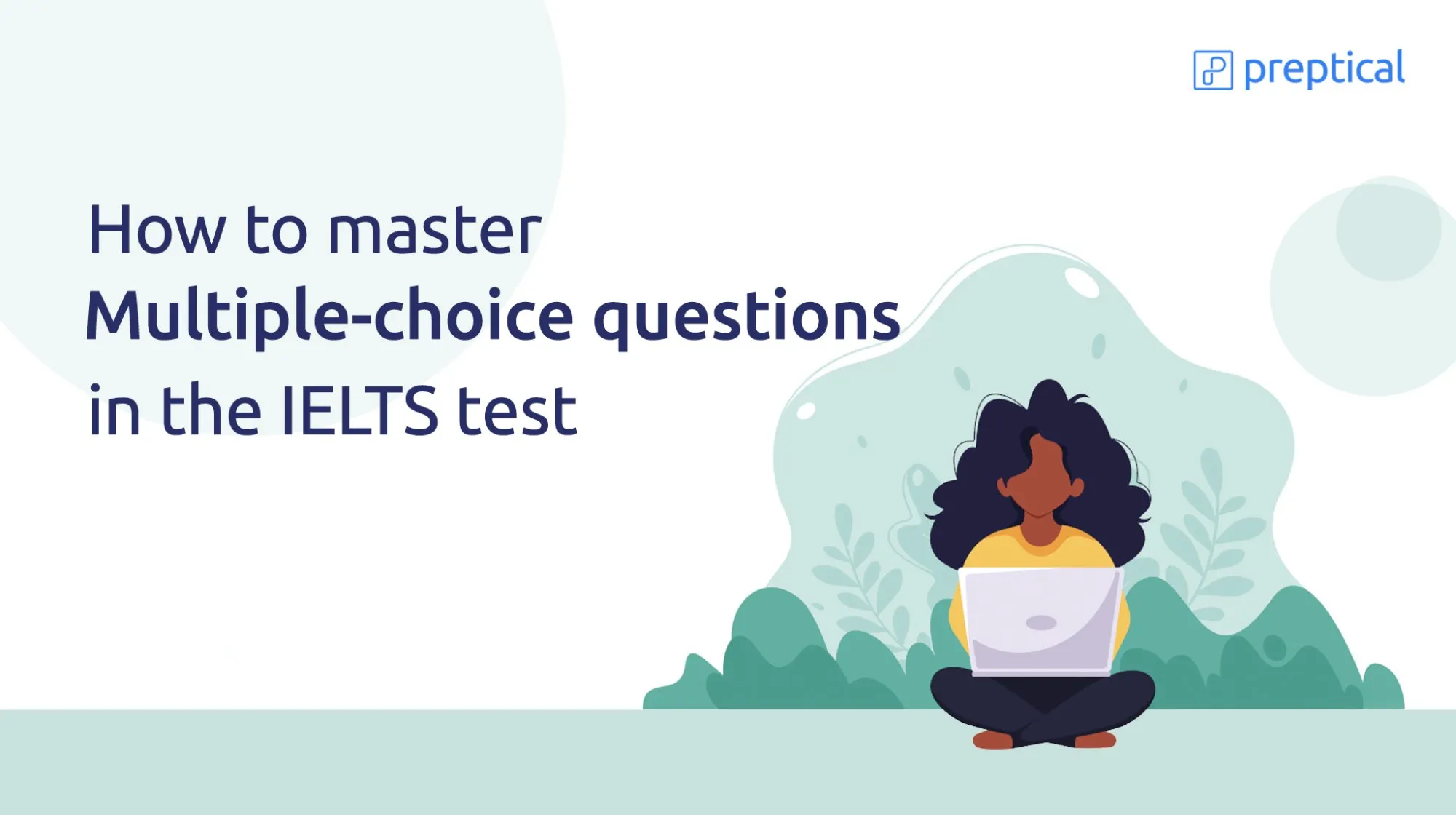 How to Master Multiple-Choice Questions in the IELTS Test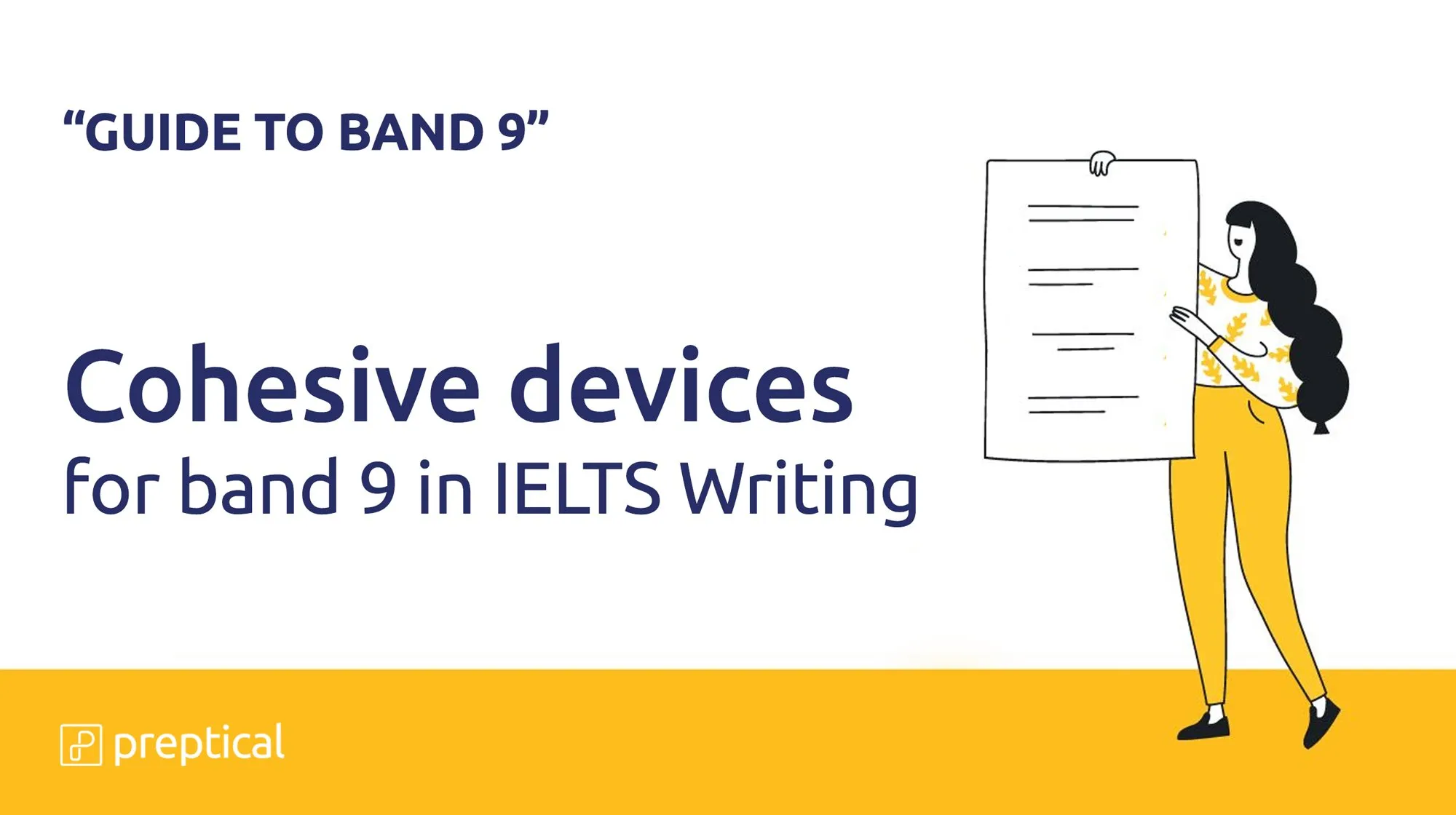 Cohesive Devices for Band 9 in IELTS Writing: The ultimate guide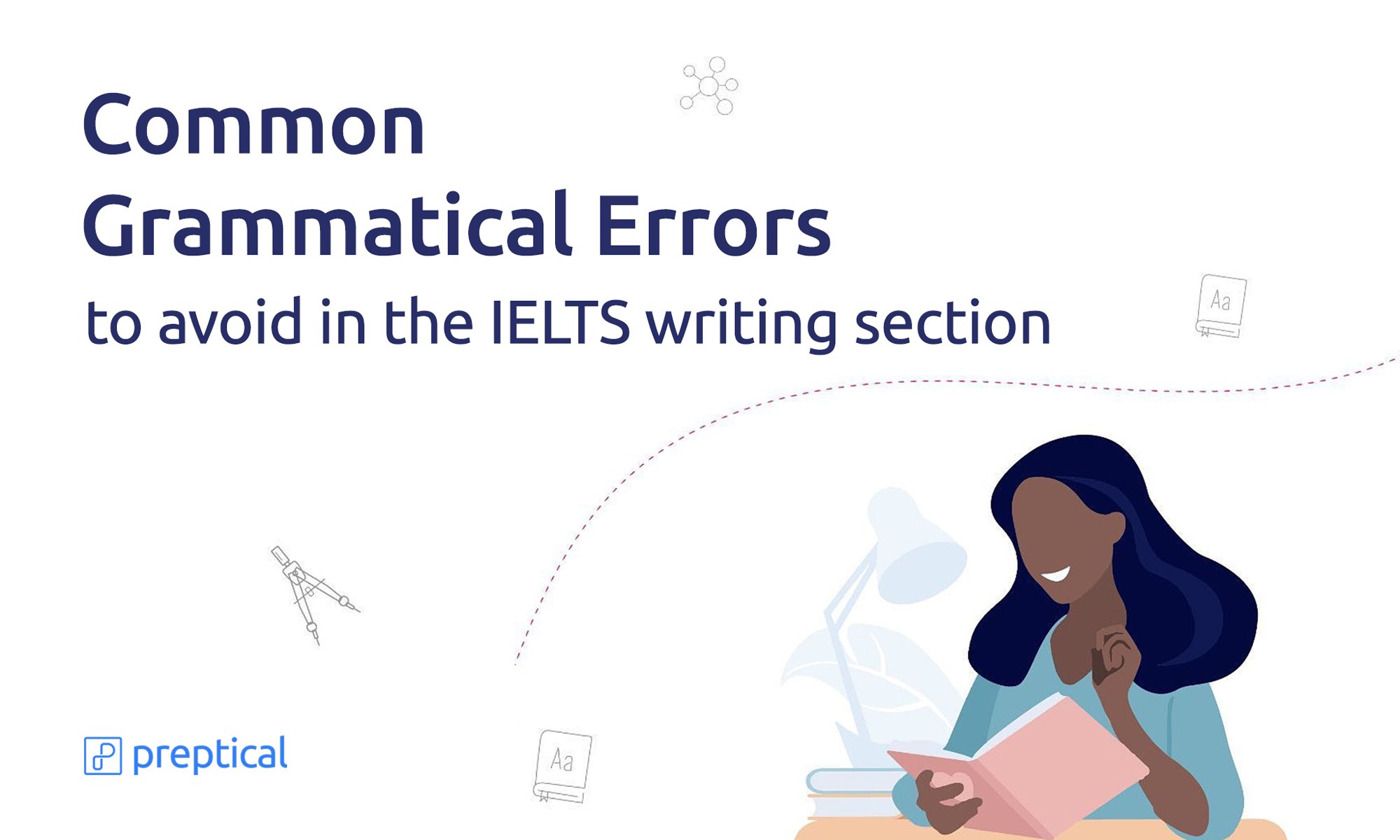 Common grammar mistakes to avoid in the IELTS writing section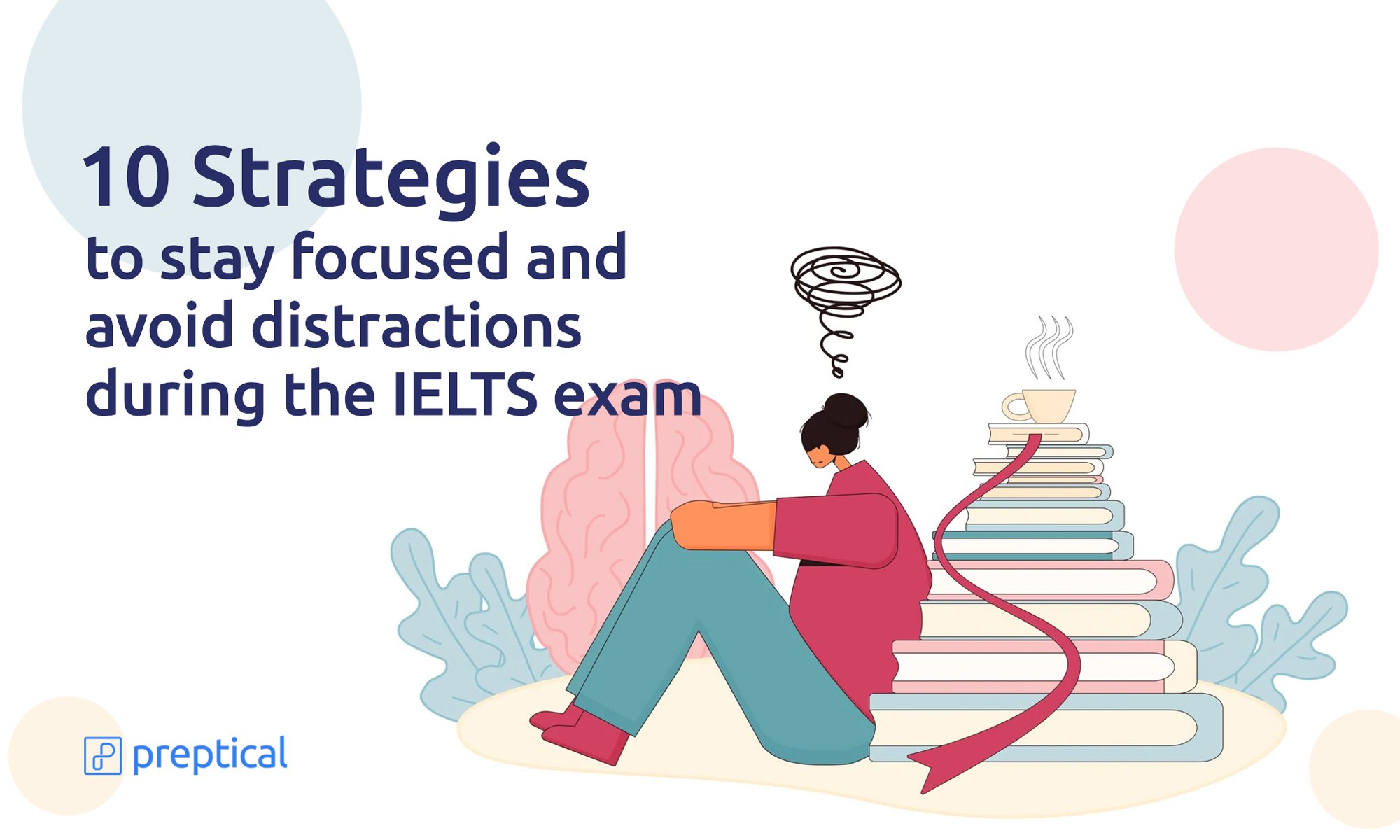 10 Strategies to Stay Focused During the IELTS exam
Leave a comment cancel reply.
Skip to primary navigation
Skip to main content
Skip to primary sidebar
Skip to footer

IELTS Advantage
IELTS Preparation Courses
IELTS Writing Task 2: ✍️ Everything You Need to Know
When helping students prepare for the IELTS test, one of the biggest fears is how to do well in IELTS Writing Task 2.
IELTS Writing Task 2 is the second part of the writing test, where you are presented with a point of view, argument or problem and asked to write an essay in response. Your essay should be in a formal style, at least 250 words in length and you should aim to complete it in under 40 minutes.
IELTS Writing Task 2: Everything You Need to Know
In this video, I'll outline exactly what you must do to create an IELTS Writing Task 2 essay that could score a Band 7, 8 or 9.
It doesn't matter if you're new to IELTS or if you've failed the exam before – I've broken everything down into a simple 3-step process that anyone can use to improve their scores! Watch the video above to find out what they are.
5 Steps to a Band 7 in IELTS Writing Task 2
1. Understand the question.
You must understand the question before you attempt to answer it. This way, you'll know exactly what the examiner is looking for. One of the biggest mistakes students make is not answering the question fully, which stops them from getting a score higher than a Band 5.
To analyse the question , you must first identify the question type, then identify the keywords in the question and finally identify the instructions words. This will help you understand exactly what the examiner wants you to do with the question.
2. Plan your answer.
The students who get the highest marks in Writing Task 2 always plan their answers for up to 10 minutes. Planning helps you organise your ideas and structure your essay before you write it, saving you time and helping you produce a clear and coherent essay.
3. Write an introduction.
The introduction should answer the question directly. This tells the examiner that you know what you are doing straight away and helps you write your main body paragraphs.
4. Write the main body paragraphs.
This is where you give the examiner more detail . You do this by stating your main points and supporting these with explanations and relevant examples.
5. Write a conclusion.
In your conclusion , you should provide a summary of what you already said in the rest of your essay.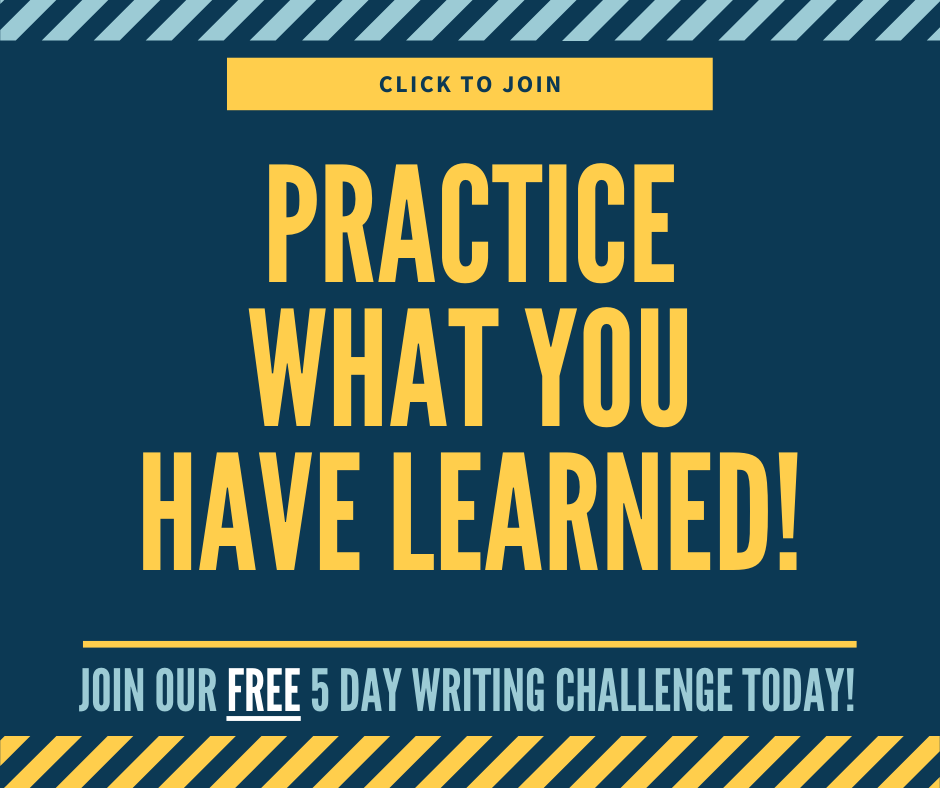 4 Ways to Improve your Score in IELTS Writing Task 2
Many people know they need to improve their writing skills but don't know how to do it. Here are 4 ways you can boost your score in Writing Task 2:
1. Understand the exam.
You must first understand what IELTS Writing Task 2 is, what you are expected to do and how to give the examiners what they want. This is the first stage and one that is often overlooked.
There are many online resources, often with conflicting and poor-quality information, so finding a reliable source of information is key.
2. Identify your weak areas.
If your car breaks down, you would try and identify which part caused the problem. If you get sick, your doctor will run tests to determine the exact cause of your symptoms.
IELTS Writing Task 2 is the same. We must first identify WHY you are not getting the score you need before we can help you improve.
However, be very careful! You wouldn't ask the average man on the street for medical advice, so make sure you find someone who knows what they are doing and has the expertise to help you with this.
3. Fix the problems.
Now that we know what the problems are, we must fix them.
If your grammar needs work, fix those issues. If your vocabulary is lacking, work on fixing this issue.
Just as a good doctor can help you fix a medical problem, a good IELTS teacher can help you fix your specific issues.
4. Practice and get feedback.
Practice alone will not help you. It is an essential part of your preparation, but you must also get feedback on your work if you are really going to improve.
You wouldn't try to teach yourself how to drive without an instructor, would you?
Find someone who will give you accurate and helpful feedback on your work. Otherwise, you will not be able to move to the last stage.
Now that you have understood what you need to do, identified the exact areas you need to work on, improved those areas, and received feedback on your work, you are now ready to get the IELTS Writing Task 2 score you deserve.

Writing Task 2 Structures
I want to warn you about structures because they are not a magic wand that will help you automatically get a higher score. They WILL help you, but please realise that they are just a small part of your overall score.
These structures provide a sentence-by-sentence template for all the main Task 2 question types, making your job much easier on exam day.
Essential Writing Task 2 Skills 

No matter how good your English is, you must still learn IELTS writing skills before taking the Writing Task 2 test. These helpful guides will take you through each of these skills step-by-step:
Making a good plan actually saves you time when you write your essay. This guide will show you how to plan and write a clear essay every time.
How to Think of Relevant Ideas
This guide provides 5 different methods to help you quickly think of relevant ideas that are directly linked to the question.
How to Write a Complex Sentence
Complex sentences help you boost your score for grammar. They are actually very simple to write and are not complex at all.
Paraphrasing is one of the essential IELTS skills for all parts of the IELTS test. You should paraphrase the question in the very first sentence of your essay to help boost your vocabulary score in Writing Task 2.
How to Write a Supporting Paragraph
Supporting paragraphs are the main body paragraphs and are the meat in the sandwich. This is where you provide the detail the examiner is looking for in the form of explanations and examples.
How to Write a Thesis Statement
A thesis statement tells the examiner your opinion. Many IELTS Writing Task 2 questions specifically ask for your opinion, and if you don't write it clearly, you have not answered the question properly. This article shows you how, where and when to give your opinion.
How many words should I write?
Around 250 words? Exactly 250 words or over 250 words? How many words over? How do I know how many words I have? Will I lose marks if I write too many words? This article answers all those questions.
How to Understand and Analyse Any Question
A critical part of answering any question. This article shows you how to break down any Task 2 question and identify the keywords, micro-keywords and instruction words to help you answer the question effectively.
How to Write a Great Introduction
The introduction is the first thing the examiner reads; therefore, we must give them a good first impression. I share a very specific sentence-by-sentence structure in this article to help you write introductions quickly and effectively.
Do you know how Task 2 is marked? What is the difference between a Band 5 and a Band 8 answer? This article breaks down the marking criteria and explains it in simple language so you can give the IELTS examiners exactly what they want.
How to Write a Conclusion
A good conclusion should be a summary of your main points. The conclusion is the last thing the examiner reads, and if you can write a good one, you will leave them with a very good impression.
Each of your supporting paragraphs should have a specific example that supports and illustrates your main point. This is an essential skill to learn if you want to get one of the higher band scores.
Cohesive devices (sometimes called linking words) are one of the most misunderstood and misused elements of writing. Therefore, you must learn how to use them and when to use them.
While synonyms are very important, they can also really reduce your mark if used incorrectly.
This article will show you how to make your writing as clear and as easy to read as possible. It will also advise you on whether to use a pen or pencil.
IELTS Writing Task 2: 8 Steps to Success
Read this blog now to access our 61-page Task 2 strategy.
I have compiled these tips after years of teaching IELTS, and all of them have been approved by IELTS examiners.
This is a video lesson that shows you in practical terms how to improve your coherence and cohesion score.

Writing Task 2 Common Topics

Knowing the common topics can help you prepare for the test more efficiently. Here are the 10 most common topics over the last few years. Studying hard is great, but don't forget to study smart.
The article below will show you the top 10 most common IELTS topics.
Most Common Task 2 Topics
Full IELTS Writing Task 2 Practice Lessons

Here are some lessons that I have used when teaching students about IELTS Writing Task 2. I have changed them so that you can easily learn from home. They are very long but contain all the necessary information combined with the skills above.
Agree or Disagree (Opinion) Lesson
In this lesson, we look at how to tackle an 'agree or disagree' question. Many people worry about whether to take one side of the other or discuss both sides. Additionally, people also worry about how to deal with 'To what extent' question types. We allay all of these fears in this lesson.
'Discuss both views' questions often confuse people because you are asked to do many things in one essay. As such, it is very important to remember that the question asks you to discuss BOTH views AND give YOUR opinion.
Problem and Solution Essay Lesson
These questions are much easier than you think. You probably discuss problems and solutions in your day-to-day life all the time. Keep it simple.
Advantages and Disadvantages Lesson
There are a couple of different types of advantages and disadvantages questions. This lesson will show you how to answer them.
Writing Task 2 Exercise with Video
Writing is a skill, and just like any other skill, it is important to practice to improve.
From Band 6.5 to 8 Demo Lesson
This is my most comprehensive free lesson on IELTS Writing Task 2. We show you how we took one VIP student from Band 6.5 to an amazing 8.
Sample Answers
You must have some good examples to compare your writing and see if you are on the right track. Click the link below for lots of sample answers and over 100 questions.
Task 2 Sample Answers
Agree or Disagree Sample Essays
Task 2 Band 9 Sample Essay
Latest Real Task 2 Questions
Official Sample Test Questions
Cambridge Sample Questions
Free Practice Test
How To Use Task 2 Samples
Recent Confusing Questions
IELTS Writing Practice Guide
IELTS Writing Task 2 Essential Information
You must write an essay in response to a question.
You must write 250 words or more.
Task 2 is worth 2/3 of your total mark on the Writing test.
You should spend around 40 minutes on this part of the test.
General Training and Academic are essentially the same for Task 2. However, they are different for Task 1.
There are certain types of questions that you will be asked, for example, opinion, discussion etc. See below for more detail on these.
Task Achievement (25%)
Coherence and Cohesion (25%)
Lexical Resource (25%)
Grammatical Range and Accuracy (25%)
Grammar and Vocabulary

Grammar is one of the four things you will be marked on in the Writing Task 2 test. Finding out what your common grammar mistakes are and then fixing them is a very powerful way to boost your score in this area. Here are some common grammar mistakes I have found after making hundreds of tests.
For most IELTS students, the problem is not grammar in general. In fact, it is usually just 1-2 problem areas. Therefore, when you fix these main weaknesses, you'll be able to improve your grammar and your writing score dramatically.
Hint- They aren't as big of a deal as you think.
See the interactive tool below for the answers to the most commonly asked questions we receive about IELTS Writing Task 2:
IELTS Writing Task 2 FAQs
How can i improve my writing.
You will find all the resources you need on our Writing Task 2 page. Click the link below:
Writing Task 2
We also have two Task 2 courses for those that need to improve their Task 2 skills and strategy. They are both based online and completely free of charge. Learn more about them below:
Task 2 5 Day Challenge
Task 2 Essay Builder
If you need serious help or personalised feedback, you should check out our VIP Course. There is a waiting list, but you can add your name here:
How can I get a Band 7, 8 or 9?
The answer to this question is different for every individual IELTS student, as it depends on a number of factors, including your work ethic, English skills and exam strategy. You'll find a guide to answering this question in this article
If you need serious help with improving your IELTS scores, you should check out our online writing course. There is a waiting list, but you can add your name by clicking the link below:
Can you correct my writing?
Please click the link below and it will give you all the information you need about our writing correction service:
Writing Correction Service
Do you have any sample answers?
Yes, you will find them at the link below:
Will using 'high level' or 'academic' words help me improve my score?
Probably not.
Read my recent article about IELTS vocabulary here:
5 Things You Need to Know about IELTS Vocabulary
Can I use idioms?
No, you should not write idioms for Task 2.
Can I use personal pronouns?
You should avoid using personal pronouns, but it is fine to use them when giving your personal opinion.
Do you write a conclusion for Task 2?
Yes, it is very difficult to get a good score in Task 2 if you haven't finished your essay with a conclusion. You will find an in-depth lesson on conclusions here:
How to Write an Effective Task 2 Conclusion
How many paragraphs should I write?
Most IELTS task 2 essays follow the same basic four paragraph structure:
Introduction
Supporting Paragraph 1
Supporting Paragraph 2
However, you can find more comprehensive help with structuring your Task 2 essays here:
5 Day Challenge
Do I need to plan my essay?
I would highly recommend planning your essay. A good plan acts like a map that guides you through the essay, ensuring that you give the examiner exactly what they need to award you the score you need. You can find help with planning your essays here: How to Plan an IELTS Essay
You must write at least 250 words in Writing Task 2.
I would suggest that you aim to write around 270-280 words in total. Aiming for 20-30 words more than the required amount makes you more likely to reach the word limit without setting an unrealistic goal.
Will I lose marks if I don't write enough words?
Yes, if you don't write the required number of words, you will lose marks in 'Task Achievement' for not answering the question fully. Read more here .
Can I use contractions?
No, should not use contractions when you are writing an academic essay.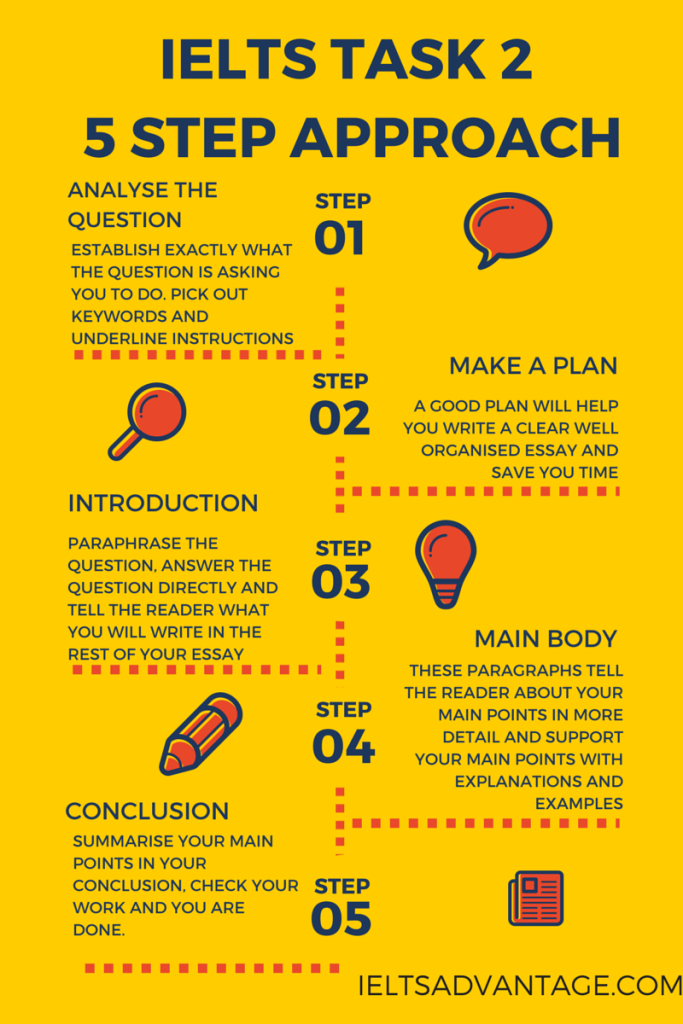 A Beginner's Guide to IELTS
Common Grammar Mistakes [for IELTS Writing Candidates]
Writing Correction Service
Free IELTS Resources
Practice Speaking Test
Select Page
IELTS Writing Task 2 Essay Structures
Posted by David S. Wills | Apr 11, 2017 | IELTS Tips , Writing | 2
If you want to write a great essay for IELTS, then it needs to have a good structure. Fortunately, this is quite easy to do. Whilst IELTS writing is notoriously difficult , producing a competent structure is something you can learn in just a few hours.
In this article, I will tell you everything you need to know about structuring an IELTS essay. If you want an even more in-depth guide, you can refer to my book, How to Write the Perfect Essay for IELTS, which goes into a lot of detail.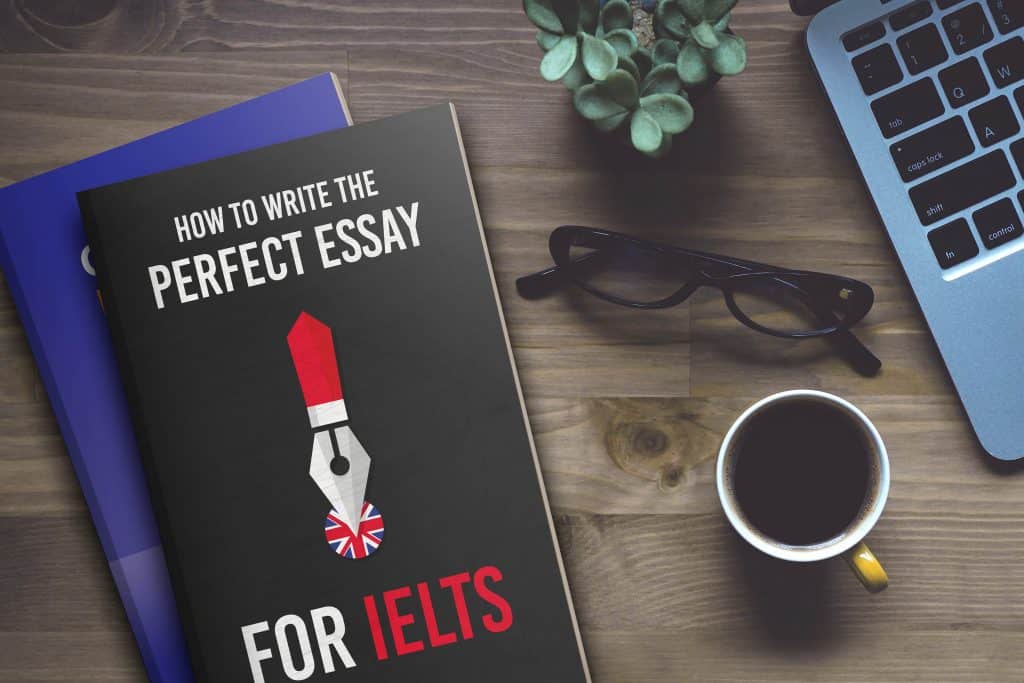 The Importance of Essay Structure
Before we look at how to structure a task 2 essay, we should briefly talk about why we need to do it. This may be obvious to some, but to others it is a mystery.
Essentially, for IELTS you are being marked in four different areas. Each has a basic reason associated with it (although there are many complexities to consider). This is what the IELTS writing band descriptors mean:
Today, we are only interested in Coherence and Cohesion, so let's look at that.
Basically, you need to structure your essay well in order to present your ideas effectively. If you wrote a lot of good ideas with good vocabulary and accurate grammar, you could still get a poor score for Coherence and Cohesion if your ideas were not structured well.
There are some other things to consider for Coherence and Cohesion ( transition words , linking of clauses, referencing) but structure is the most basic one and perhaps the most important if you are aiming to score band 6 or 7.
An essay that is not well structured will be hard to read. It will also be the first thing that any reader notices, for it is quite obvious when someone has failed to use proper paragraphs.
The First and Most Basic Thing…
Ok, let's start at the beginning. The most basic thing about essay structure is… you need to use paragraphs .
This might be obvious, but actually a large number of people simply don't know this. They write a huge block of text that has no paragraphs or else they put each sentence as a single paragraph. This is not good and you would not be able to get a good score for your essay if you did this.
At the most basic, you need to divide your essay into about four paragraphs. There are various reasons, but essentially 4-5 paragraphs is optimal . Any more or less would surely have serious problems.
Common IELTS Essay Structures
When it comes to task 2, the vast majority of essays can be adapted to one simple structure:
Introduction
Body paragraph #1
Body paragraph #2
Of course, these paragraphs will be dictated by the topic and content of the essay, but almost every question could be effectively answered with this structure. I have a writing correction service and for it I write sample band 9 answers. I used this four-paragraph structure for 99% of my answers.
Some people prefer to write 5 paragraphs and this can definitely be useful, but it is a little more difficult to do, and so I recommend that you write four paragraphs for your essays except when you have a very good reason to do otherwise.
Question Types and Essay Structures
The four-paragraph essay structure can essentially be adapted to any IELTS question type:
Advantage/disadvantage
Problem/solution
Discuss both views
Agree/disagree
Two-part questions
It requires some small changes in terms of internal paragraph structure, but overall you can just use the same basic format.
For example, if you were given this question, you could easily use the four-paragraph structure:
Some people feel that manufacturers and supermarkets have the responsibility to reduce the amount of packaging of goods. Others argue that customers should avoid buying goods with a lot of packaging. Discuss both views and give your opinion.
You would simply structure your essay like this:
For reference, here is my answer to that question:
Sample Band 9 Answer
The problem of pollution is a major one in the modern era, and in the developed world people have been trying to find solutions for several decades. Currently, one of the biggest debates revolves around whether it should be companies or individual people that bear the majority of the responsibility for this improvement. This essay will look at both arguments and conclude that the responsibility should be shared.
To begin with, some people argue that major corporations are responsible for fixing our environmental problems because they have profited from reprehensible crimes against the environment for decades. If these companies suddenly changed to sustainable, eco-friendly products and packaging, consumers could still continue their normal shopping without having so much of a negative effect on the world. This would take away the individual's choice and thereby ensure that everyone contributes to repairing our planet. However, companies function on profits and generally single-use plastics are cheap, so many of them are reluctant to make the switch.
On the other hand, people can also make a difference. Companies only sell what there is a demand for, and if people start demanding greener products and more responsible corporate actions, then companies will have to comply. If their customers started complaining about or boycotting overly-packaged goods, companies would quickly change to keep the consumer happy. However, sadly not all people care about the environment, and in many parts of the world cost comes first. If we rely entirely upon people to make this choice, there will be no progress. In many parts of the world, people still think it is fine to throw plastic into rivers so they should not be depended upon to make reasonable choices.
In conclusion, both companies and individuals should take an active role in fixing the damage they have done to the world, but neither can be entirely trusted. Everyone should make some positive effort and it would also be helpful for governments to pass laws with serious punishments for offenders who violate environmental regulations.
Structure: Overall and Internal
One important thing to note here is that there are two ways of viewing essay structure for IELTS. The first is to view it as a matter of structuring your overall essay into paragraphs and the second is that there are some finer details, such as linking sentences.
Indeed, both of these are very important. I have written extensively about internal structure here . You really need to think carefully about both aspects if you want to get a high score for Coherence and Cohesion. Internal linking is more difficult and it is what you should do once you have mastered the basics of overall essay structure.
For now, it is enough to know that you need to write a good introduction, two body paragraphs, and a conclusion if you want to score at least band 6. You should also consider that your introduction and conclusion should, in almost all cases, be shorter than your body paragraphs. This ensures that the body paragraphs are sufficiently developed. Remember that the purpose of the introduction and conclusion is simply to give basic guiding detail and state your position (if needed).
This video gives a pretty good summary of the requirements of Coherence and Cohesion:
About The Author
David S. Wills
David S. Wills is the author of Scientologist! William S. Burroughs and the 'Weird Cult' and the founder/editor of Beatdom literary journal. He lives and works in rural Cambodia and loves to travel. He has worked as an IELTS tutor since 2010, has completed both TEFL and CELTA courses, and has a certificate from Cambridge for Teaching Writing. David has worked in many different countries, and for several years designed a writing course for the University of Worcester. In 2018, he wrote the popular IELTS handbook, Grammar for IELTS Writing and he has since written two other books about IELTS. His other IELTS website is called IELTS Teaching.
Related Posts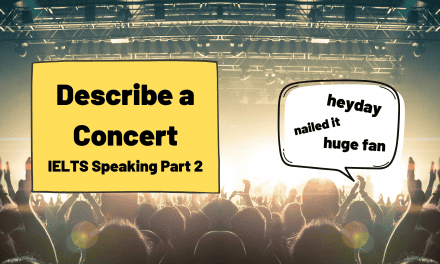 Describe a Concert [IELTS Speaking]
November 9, 2020
Sports [IELTS Speaking Topic]
May 24, 2022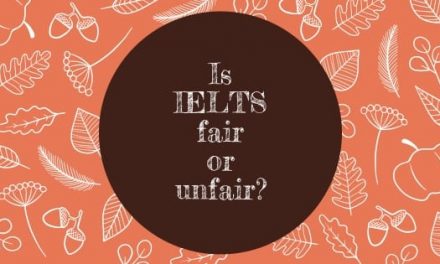 Is IELTS Fair?
November 17, 2018
Analysing a Band 9 Sample Answer for IELTS Writing Task 2
July 16, 2021
Hey there! Quick question, is it absolutely necessary to use the "outline sentence"? It feels very "I am 10 years old and can't write a proper thesis statement that actually outlines my essay with the thesis itself." Is this what you would say is an "official structure"?
No, nothing is really absolutely necessary. However, I would strongly recommend it for IELTS students. It shows a grasp of structure and language, even if, as you say, it may seem rather simplistic in a native speaker's academic essay.
In learning English writing, I think it's important students work within a set structure until they have really quite advanced skills, otherwise it tends to turn into a disaster. Giving guides for each sentence is essential. At a certain point they can then break free and try something more complex.
Leave a reply Cancel reply
Your email address will not be published. Required fields are marked *
This site uses Akismet to reduce spam. Learn how your comment data is processed .
Download my IELTS Books
Recent Posts
How to Use "Would" [English Grammar]
Dress Code [IELTS Model Answer]
Adverbs and Word Order
Phrasal Verbs
Least vs Lowest [English Grammar]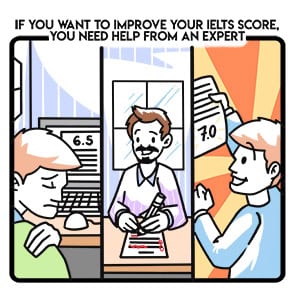 Recent Comments
omid on IELTS Speaking Partners
habib on IELTS Speaking Partners
Evar on Find Out Your IELTS Writing Score
Jacob on Is IELTS Fair?
David S. Wills on Find Out Your IELTS Writing Score
Lesson Plans
Model Essays
TED Video Lessons
Weekly Roundup
What can IELTS do for you
Ways to take IELTS
Who accepts IELTS?
Sample test questions
IELTS Progress Check
Understanding your score
Trust IELTS
On test day
Test centres
IELTS One Skill Retake
Cancellations, refunds...
Special requirements
Getting and sharing yo...
Improving your results
Academic Institutions
Why accept IELTS?
IELTS Scoring
Compare IELTS
IELTS for your sector
Get started with IELTS
Verifying IELTS results
Research reports
Test statistics​
Research funding
Awards and scholarships
Previously funded rese...
News and Insights
Need help finding something? Enter a search term below
How to write an agree/disagree essay for IELTS Writing Task 2
Date Published
01 February 2023
This article was first published on WeLoveIELTS.org (this website is now closed)
Knowing how to write an agree or disagree essay is very important because if you get this type of task question in the test and you don't know how to approach it, you might not get a very high score. To what extent do you agree or disagree with this statement?
An agree/disagree question is very similar to the one above. Let's look at two typical agree/disagree essay questions:
Some people believe that nowadays we have too many choices. To what extent do you agree or disagree with this statement?
Living in a country where you have to speak a foreign language can cause serious social problems as well as practical problems. To what extent do you agree or disagree with this statement?
Can you see how these are similar to my question at the beginning? Both include a statement (= a sentence expressing an opinion) and ask you to what extent (= how much) you agree or disagree with it.
OK, so what are you going to do first? Start writing? Absolutely not .
After you've carefully read the task question and understood the topic, the first thing to do is to ask yourself to what extent you agree or disagree with the statement. There are three possible cases:
You agree completely
You disagree completely
You partially agree (which means you also partially disagree)
Next, ask yourself: ' Why do I think that?' This is a very useful question because by answering it you will start generating ideas that you will then include in your essay.
How many ideas should you come up with? In all three cases the secret is that less is more, so I recommend having no more than four in total.
Let's have a look at an example from Cambridge IELTS 11:
Governments should spend money on railways rather than roads. To what extent do you agree or disagree with this statement?
I've read the question and now I'm going to make some notes before I start writing. Here are my notes:
Partially agree - Both needs funding Why?
Safety reasons
Taxpayers expect government investment in both
Two main ideas. Now we have some direction and know where we are going with our essay. Should you now start writing? Not yet. You'll need to develop these ideas, and the best way to do this is to give explanations, details, reasons and examples. Let's add these to the notes.
Safety reasons - Both roads and trains are widely used / all ages / need to be kept in good condition / if not, risk of crashes / example: Ponte Morandi collapse 2018 – Italy / lots of casualties / could have been avoided with more funding - maintenance / Trains are crowded at rush hour -> a railroad accident might be a terrible tragedy
Taxpayers expect government investment in both - governments need to provide good services / citizens pay tax for this / example: train commuters pay to have efficient trains / if not – disruptions - late for work / same is true for road users / example: opening a new highway -> less traffic
Notice that I didn't write full sentences but notes. Keep your full sentences for the essay! If you don't do this brainstorming exercise before you start writing, the risk is that you'll write whatever comes to your mind, and your essay will probably be confusing to read.
Top Tip: Think of how you're going to structure your text. Keep life simple and always aim at four paragraphs: introduction, two body paragraphs and conclusion.
Introduction
Two sentences are enough here. In the first sentence you should paraphrase the task question. In the second sentence say if you (partially) agree/disagree so you immediately let the reader know what you think.
Two main paragraphs
Why these paragraphs? A paragraph contains ideas about a single subject and using them will make your essay organised, structured and easy to read. When writing an agree/disagree essay there are, again, three possible options:
You completely agree - First paragraph: reasons why you agree. 2nd paragraph: other reasons why you agree.
You completely disagree - First paragraph: reasons why you disagree. 2nd paragraph: other reasons why you disagree.
You partially agree - First paragraph: reasons why you agree. 2nd paragraph: reasons why you disagree.
Remember: it's much better to have few well-developed ideas than a lot of poorly developed ones , so when you write the paragraphs make sure to give reasons, examples and details. All these must be relevant to the reason you agree/disagree.
Again, keep life simple and write one or two sentences only. You should briefly repeat and summarise your answer to the question. Don't introduce information that you didn't mention in your paragraphs before. We need a conclusion to conclude right? So, don't introduce other reasons or topics at the end of your text.
Read the topic of the question and make sure you understand it
Ask yourself if you agree or not with the statement in the question
Brainstorm ideas before you start righting
State your opinion in the introduction
Use four paragraphs
Logically organise the main paragraphs (for example, one for reasons why you agree and the other for reasons why you disagree)
Extend and develop your ideas with reasons, examples and explanations
Write a short conclusion.
Start writing immediately
Include too many different ideas. Less is more!
Introduce more information in the conclusion.
Hope this helps you with your writing. Good luck!
2023. IELTS is jointly owned by the British Council; IDP IELTS; and Cambridge University Press & Assessment
Copy Paste Best IELTS Writing Task 2 Template- Essay Writing
IELTS is an international testing system to check your ability to speak, reading, writing and listening the English language. Many of the doubts arise in the minds of the students regarding one or the other module. In this article, the writing module will be discussed.
Writing module is a test that requires you to write a report/letter or essay. In my previous articles, types of essays have been discussed. This article will discuss some of the best essay writing templates for each type of essay.
Understanding IELTS Writing Task 2 Essay Types: Tips & Strategies
IELTS essay writing templates are really beneficial to get desired band score in the IELTS exam. The major benefit of using the IELTS essay writing template is that it can help you to speed up your writing task with complete accuracy and enriched language. It also increases the grammar and vocabulary score as the ready-to-use templates are enriched with vocabulary and free from any type of grammatical errors.
However, at the same time, don't forget that you are scored on the basis of your presentation of the idea. The structure can be memorized and used but the idea related to a specific topic that is asked in the IELTS writing exam will be different that can't be memorized. Preparations for general IELTS writing topics can be done.
IELTS Essay Writing Template for a Statement Type Question
Introduction.
The importance of............................. which was always debatable Has now become more controversial with many people claiming that it is beneficial while others reject this notion. The substantial influence of this trend has sparked the controversy over the potential impact in recent years. In my opinion, the former/latter proposition appears to be more rational. This essay will further elaborate my views for favoring the positive/negative impact and thus, will lead to a logical conclusion.
Body paragraph 1
Analyzing the statement and explaining further, the first and the foremost reason behind this is that________________. Another striking benefit in this regard is that________________. Categorically discussing, it cannot be ignored that the main reason behind this is that___________.
Body paragraph 2
Probing ahead, one of the main underlying reason stems from the fact is that____________________. Moving further, it is pertinent to mention that_________________. Moreover, __________. Apart from the reason mentioned above, it can be clearly stated that why many are against/in favour of this trend.
In conclusion to the arguments aforementioned above, one can reach to a gist that the benefits/drawbacks of _______________ are indeed too great/dire to ignore.
Essay Writing Template for Agree/Disagree Type of Question
In this type of question, a statement will be given and your opinion regarding your agreement or disagreement will be asked.
In this period of inflation/technology/modernity/ globalization, many people are__________________( rephrase the statement). ___________ ( give one explanatory line). In my opinion, I strongly agree/disagree with this notion and my opinion will be discussed in further paragraphs with a suitable conclusion.
Supporting my agreement or disagreement to the given statement, I firmly believe that_________________. To cite an example, _______________. Moreover/In addition/Furthermore__________________. For instance,__________
Explaining some of the another supporting points in favour/against this statement, it is true that_________________. As a result/As a consequence ___________________.
In conclusion, _____________( question rephrasal again). I believe that aforementioned points are strongly supporting my view point.
Essay Writing Template for Advantages/Disadvantages Type of Question
There is no denying fact that the phenomena of_________ is ubiquitous across the globe due to its importance. Majority of folks are in the favour of this statement due to its number of merits. However some of the people highlight its demerits first. In my further paragraphs, advantages and disadvantages of the same will be discussed.
Body paragraph 1 (advantages)
Initiating with the benefits of the same, the first and foremost key benefit is that_______________. For example:- ____________.Another benefit which can strike the minds of the people can be____________. To cite an example ___________.
Body paragraph 2 (disadvantages)
On its darker side, some of the drawbacks which makes it problematic are, first _____________. Secondly,_______________. For instance,___________. Last but not the least, ____________.
In conclusion to the above statement, neither its pros can be neglected nor its cons. It is a mixed bag of positives and negatives. In my opinion, the statement should not be underestimated.
Essay Writing Template for Compare and Contrast two opinions type of question:-
Unquestionably, every coin has two sides and so are the people. Society's people are divided into two groups and therefore, ______________ has become a topic of debate among people. This essay will compare and contrast both of the opinions along with my opinion which is in the favour of former/latter view will be discussed in a sensible conclusion.
Initiating with the points supporting first school of thought, firstly,________________. The people who support this say that, (example)______________. Secondly,__________________. In fact,___________________. As a consequence ,____________.
On its contrasting side, people who held another view point say that_______________. They believe that,_____________. Furthermore/Moreover/In addition, ___________________
To conclude, I would like to say that,__________________(your opinion). However, it will depend upon the mindsets of the people that which view they are in favour of.
Essay Writing Template for Problem Causes and Solutions type of Question
It has been universally accepted that problem of ____________ is escalating at an alarming rate. The problem is bringing a state of depression among the masses and in economy too. There are plethora of reasons of the same and its possible solutions can be suggested too which are discussed as follows.
In regards to the problem, the major reason which can be stated is_______________. In support to this reason, a fact known is________. Another problematic cause is___________. For instance, __________.
Seeing the problem with a brighter mind, many of solutions can be helpful to curb this menace. One if the solution is_______________. Secondly,_____________. Lastly,____________
To conclude, solving a global issue is not easy but with the joint efforts of the people, a control can be taken over the problem with the aforementioned suggested measures. I believe that everyone should come forward to mitigate this problem.
Major Points to Remember Regarding above Templates
These templates are for help and should be mould as per the given question.
Writing more points is not the criteria but writing good points with proper explanation is the key.
Plan for your points first, before writing.
Giving examples in between is a key growth factor for a good essay.
The conclusion should be short and a question can be written again along with your opinion.
Above are some of the templates for major and common types of essay questions that are asked in IELTS writing TASK-2 . However, these are the templates for the students who need a little help to write. These templates will be able to help everyone too to score higher in the exam. For any further help in IELTS, stay connected with the https://www.romaielts.com
Best of luck!
Content Writer
Sign Up Complete your profile
Must contain atleast 1 uppercase, 1 lowercase and 1 numeric characters. Minimum 8 characters.
You may also be interested in
Top Streams
Data Science Courses in USA
Business Analytics Courses in USA
Engineering Courses in USA
Tax Courses in USA
Healthcare Courses in USA
Language Courses in USA
Insurance Courses in USA
Digital Marketing Courses in USA
Top Specialization
Masters in Data Analytics in USA
Masters in Mechanical Engineering in USA
Masters in Supply Chain Management in USA
Masters in Computer Science in USA
MBA in Finance in USA
Masters in Architecture in USA
Top Universities
Cornell University
Yale University
Princeton University
University of California Los Angeles
University of Harvard
Stanford University
Arizona State University
Northeastern University
ACCEL PROGRAMS
Master of Business Administration
MS in Data Analytics
MS in Computer Science
Project Management Courses in Australia
Accounting Courses in Australia
Medical Courses in Australia
Psychology Courses in Australia
Interior Designing Courses in Australia
Pharmacy Courses in Australia
Social Work Courses in Australia
Fashion Designing Courses in Australia
MBA in Australia
Masters in Education in Australia
Masters in Pharmacy in Australia
Masters in Information Technology in Australia
BBA in Australia
Masters in Teaching in Australia
Masters in Psychology in Australia
University of Melbourne
Deakin University
Carnegie Mellon University
Monash University
University of Sydney
University of Queensland
RMIT University
Macquarie University
Bachelor of Business Administration
Bachelor of Computer Applications
Data Science Courses in Canada
Business Management Courses in Canada
Supply Chain Management Courses in Canada
Project Management Courses in Canada
Business Analytics Courses in Canada
Hotel Management Courses in Canada
Accounting Courses in Canada
Management Courses in Canada
MBA in Canada
MS in Canada
Masters in Computer Science in Canada
Masters in Management in Canada
Masters in Psychology in Canada
Masters in Education in Canada
MBA in Finance in Canada
Masters in Business Analytics in Canada
University of Toronto
University of British Columbia
McGill University
University of Alberta
York University
University of Calgary
Algoma University
University Canada West
BBA in Canada, Trinity Western University
BBA in Canada, Yorkville University
Project Management Courses in UK
Data Science Courses in UK
Public Health Courses in UK
Digital Marketing Courses in UK
Hotel Management Courses in UK
Nursing Courses in UK
Medicine Courses in UK
Interior Designing Courses in UK
Masters in Computer Science in UK
Masters in Psychology in UK
MBA in Finance in UK
MBA in Healthcare Management in UK
Masters in Education in UK
Masters in Marketing in UK
MBA in HR in UK
University of Oxford
University of Cambridge
Coventry University
University of East London
University of Hertfordshire
University of Birmingham
Imperial College London
University of Glasgow
MBA with Work Placement
MSc Data Science with Work Placement
Top Resources
Universities in Germany
Study in Germany
Masters in Germany
Courses in Germany
Bachelors in Germany
Germany Job Seeker Visa
Cost of Living in Germany
Best Universities in Germany
Top Courses
Masters in Data Science in Germany
MS in Computer Science in Germany
Marine Engineering in Germany
MS Courses in Germany
Masters in Psychology in Germany
Hotel Management Courses in Germany
Masters in Economics in Germany
Paramedical Courses in Germany
Karlsruhe Institute of Technology
University of Bonn
University of Freiburg
University of Hamburg
University of Stuttgart
Saarland University
Mannheim University
Master of Business Administration (90 ECTS)
MS Data Science 60 ECTS
Master in Computer Science (120 ECTS)
MBA in Ireland
Phd in Ireland
Masters in Computer Science Ireland
Cyber Security in Ireland
Masters in Data Analytics Ireland
Ms in Data Science in Ireland
Pharmacy courses in ireland
Business Analytics Course in Ireland
Universities in Ireland
Study in Ireland
Masters in Ireland
Courses in Ireland
Bachelors in Ireland
Cost of Living in Ireland
Ireland Student Visa
Part Time Jobs in Ireland
Trinity College Dublin
University College Dublin
Dublin City University
University of Limerick
Dublin Business School
Maynooth University
University College Cork
National College of Ireland
MSc in Data Analytics
MBS in Entrepreneurship and Marketing
Colleges & Courses
Masters in France
Phd in France
Study Medicine in France
Best Universities in Frankfurt
Best Architecture Colleges in France
ESIGELEC France
Study in France for Indian Students
Intakes in France
SOP for France Visa
Study in France from India
Reasons to Study in France
How to Settle in France
More About France
Cost of Living in France
France Study Visa
Cost of Living in Frankfurt
France Scholarship for Indian Students
Part Time Jobs in France
Stay Back in France After Masters
MSc Artificial Intelligence Engineering
MSc Data Engineering
About Finland
Universities in Finland
Study in Finland
Courses in Finland
Bachelor Courses in Finland
Masters Courses in Finland
Cost of Living in Finland
MS in Finland
Average Fees in Finland Universities
PhD in Finland
MBA Leading Business Transformation
MBA Business Technologies
Bachelor Degree in Medicine & Surgery
MBBS Courses in Georgia
MBBS Courses in Russia
Alte University
Caucasus University
Georgian National University SEU
David Tvildiani Medical University
Caspian International School Of Medicine
Asfendiyarov Kazakh National Medical University
Kyrgyz State Medical Academy
Cremeia Federal University
Bashkir State Medical University
Kursk State Medical University
Andijan State Medical Institute
IELTS Syllabus
IELTS Prepration
IELTS Eligibility
IELTS Test Format
IELTS Band Descriptors
IELTS Speaking test
IELTS Writing Task 1
IELTS score validity
IELTS Cue Card
Ielts reading answers sample.
Animal Camouflage
Types Of Societies
Australia Convict Colonies
A Spark A Flint
Emigration To The Us
The History Of Salt
Zoo Conservation Programmes
The Robots Are Coming
The Development Of Plastic
IELTS Speaking Cue Card Sample
Describe A Puzzle You Have Played
Describe A Long Walk You Ever Had
Describe Your Favourite Movie
Describe A Difficult Thing You did
Describe A Businessman You Admire
Memorable Day in My Life
Describe Your Dream House
Describe A Bag You Want to Own
Describe a Famous Athlete You Know
Aquatic Animal
IELTS Essay Sample Sample
Best Education System
IELTS Opinion Essay
Agree or Disagree Essay
Problem Solution Essays
Essay on Space Exploration
Essay On Historical Places
Essay Writing Samples
Tourism Essay
Global Warming Essay
GRE Exam Fees
GRE Exam Syllabus
GRE Exam Eligibility
Sections in GRE Exam
GRE Exam Benefits
GRE Exam Results
GRE Cutoff for US Universities
GRE Preparation
Send GRE scores to Universities
GRE Exam Study Material
GRE Verbal Preparation
GRE Study Material
GRE AWA Essays
GRE Sample Issue Essays
Stanford University GRE Cutoff
Harvard University GRE Cutoff
GRE Quantitative Reasoning
GRE Verbal Reasoning
GRE Reading Comprehension
Prepare for GRE in 2 months
Other Resources
Documents Required For Gre Exam
GRE Exam Duration
GRE at Home
GRE vs GMAT
Improve GRE Verbal Scores
Free GRE Ebooks
GRE Preparation Guide (Free PDF)
GRE Syllabus (Free PDF)
GMAT Eligibility
GMAT Syllabus
GMAT Exam Dates
GMAT Registration
GMAT Exam Fees
GMAT Sections
GMAT Purpose
GMAT Exam Study Material
How to prepare for GMAT?
GMAT Score Validity
GMAT Preparation Books
GMAT Preparation
GMAT Exam Duration
GMAT Score for Harvard
GMAT Reading Comprehension
GMAT Retake Strategy
Free GMAT Ebooks
GMAT Guide PDF
Download GMAT Syllabus PDF
TOEFL Exam Registration
TOEFL Exam Eligibility
TOEFL Exam Pattern
TOEFL Exam Preparation
TOEFL Exam Tips
TOEFL Exam Dates
Documents for TOEFL Exam
TOEFL Exam Fee
TOEFL Exam Study Material
TOEFL Preparation Books
TOEFL Speaking Section
TOEFL Score and Results
TOEFL Writing Section
TOEFL Reading Section
TOEFL Listening Section
TOEFL Vocabulary
Types of Essays in TOEFL
Free TOEFL Ebooks
TOEFL Exam Guide (Free PDF)
PTE Exam Dates
PTE Exam Syllabus
PTE Exam Eligibility Criteria
PTE Test Centers in India
PTE Exam Pattern
PTE Exam Fees
PTE Exam Duration
PTE Exam Registration
PTE Exam Study Material
PTE Exam Preparation
PTE Speaking Test
PTE Reading Test
PTE Listening Test
PTE Writing Test
PTE Essay Writing
PTE exam for Australia
Free PTE Ebooks
PTE Syllabus (Free PDF)
Duolingo Exam
Duolingo Test Eligibility
Duolingo Exam Pattern
Duolingo Exam Fees
Duolingo Test Validity
Duolingo Syllabus
Duolingo Preparation
Duolingo Exam Study Material
Duolingo Exam Dates
Duolingo Test Score
Duolingo Test Results
Duolingo Test Booking
Free Duolingo Ebooks
Duolingo Guide (Free PDF)
Duolingo Test Pattern (Free PDF)
SAT & ACT Exam
ACT Eligibility
ACT Exam Dates
SAT Syllabus
SAT Exam Pattern
SAT Exam Eligibility
USMLE & OET Exam
USMLE Syllabus
USMLE Preparation
USMLE Step 1
OET Syllabus
OET Eligibility
OET Prepration
PLAB Exam Syllabus
PLAB Exam Fees
Study Guide
Application Process
LOR for Masters
SOP Samples for MS
LOR for Phd
SOP for Internship
SOP for Phd
Check Visa Status
Motivation Letter Format
Motivation Letter for Internship
F1 Visa Documents Checklist
Career Prospects
Popular Courses after Bcom in Abroad
Part Time Jobs in Australia
Part Time Jobs in USA
Salary after MS in Germany
Salary after MBA in Canada
Average Salary in Singapore
Higher Studies after MBA in Abroad
Study in Canada after 12th
Trending Topics
Best Education System in World
Best Flying Schools in World
Top Free Education Countries
Best Countries to Migrate from India
1 Year PG Diploma Courses in Canada
Canada Vs India
Germany Post Study Work Visa
Post Study Visa in USA
Data Science Vs Data Analytics
Public Vs Private Universities in Germany
Universities Vs Colleges
Difference Between GPA and CGPA
Undergraduate Vs Graduate
MBA in UK Vs MBA in USA
Degree Vs Diploma in Canada
IELTS vs TOEFL
Duolingo English Test vs. IELTS
Why Study in Canada
Cost of Living in Canada
Education System in Canada
SOP for Canada
Summer Intake in Canada
Spring Intake in Canada
Winter Intake in Canada
Accommodation in Canada for Students
Average Salary in Canada
Fully Funded Scholarships in Canada
Why Study in USA
Cost of Studying in USA
Spring Intake in USA
Winter Intake in USA
Summer Intake in USA
STEM Courses in USA
Scholarships for MS in USA
Acceptable Study Gap in USA
Interesting Facts about USA
Free USA course
Why Study in UK
Cost of Living in UK
Cost of Studying in UK
Education System in UK
Summer Intake in UK
Spring Intake in UK
Student Visa for UK
Accommodation in UK for Students
Scholarships in UK
Why Study in Germany
Cost of Studying in Germany
Education System in Germany
SOP for Germany
Summer Intake in Germany
Winter Intake in Germany
Study Visa for Germany
Accommodation in Germany for Students
Free Education in Germany
Country Guides
Study in UK
Study in Canada
Study in USA
Study in Australia
SOP Samples for Canada Student Visa
US F1 Visa Guide for Aspirants
Exams Guides
Recommended Reads
Fully Funded Masters Guide
SOP Samples For Australia
Scholarships for Canada
Data Science Guide
SOP for MS in Computer Science
Study Abroad Exams
Alumni Connect
Booster Program
GPA CALCULATOR Convert percentage marks to GPA effortlessly with our calculator!
Expense calculator plan your study abroad expenses with our comprehensive calculator, ielts band calculator estimate your ielts band score with our accurate calculator, education loan calculator discover your eligible loan amount limit with our education calculator, university partner explore growth and opportunities with our university partnership, accommodation discover your perfect study abroad accommodation here, experience-center discover our offline centers for a personalized experience, our offices visit us for expert study abroad counseling..
IELTS Essay Writing Samples For All Question Types
IELTS Preparation
IELTS Exam Pattern
IELTS Listening Vocab
IELTS E-Books
IELTS Registration
IELTS Exam Fee
IELTS Exam Dates For January 2024
Documents Required
IELTS Test Centers
Computer v Paper based
General Reading Sec.
General Training Exam
IELTS Academic
TRF in IELTS
Academic Vs General
IELTS Listening Tips
Speaking Band Score
Listening Band Score
Reading Band Score
Band Score Chart
6.5 Band in IELTS
IELTS Average Scores
Score from 6.5 to 7
Writing Task 2 Score
Score Band 7
IELTS Scorecard
Speaking Topic-Answer
Speaking Topics
Confident in Speaking
Speaking Preparation
Test Format & Tips
Band 7 in Speaking
Phrases for Speaking
Idioms for Speaking
Speaking Tips
Cue Card Sample 1
Cue Card Sample 2
Cue Card Sample 3
Connector for Speaking
Improve Reading Skills
IELTS Academic Reading
Reading Test Tips
High Band in Reading
IELTS Writing Task 2
Writing Task1 Academic
Writing Task 2 Topics
Band 7 for Writing
Vocabulary for Writing
Score in Writing Task
Write Conclusion
Tips for Writing Task2
Writing Task 2 Essay
IELTS Essay
Writing Tips
Preparation Books
IELTS Pie Chart
Essay in IELTS
IELTS at Home
Table Chart Task 1
How to Get 9 Bands
Improve Vocabulary
Venue of IELTS Exam
Speaking Introduction
Task 1 Samples
Double Question Essay
IELTS 9 Band Essay
IELTS 8 Band Essay
Capital Punishment
Causes & Effects Essay
Business & Money Essay
Modern TechnologyEssay
IELTS Essay on Health
IELTS Essay on Animals
Art & Culture Essay
Society Essay
Advantages Essay
Problems & Solution
Tourism IELTS Essay
Technology IELTS Essay
Society IELTS Essay
Public Places Essay
Prevention IELTS Essay
Easiest Way of Commun.
Nowadays Many People
Individual Greed&Self.
Music is a Good Way
AU IELTS Band
IELTS For UK
USA Without IELTS
Europe without IELTS
IELTS for USA
Germany without IELTS
UK without IELTS
Ireland Without IELTS
Canada Without IELTS
IELTS For New Zealand
IELTS Band for Canada
SG without IELTS
overseas ielts
IELTS for Germany
France Without IELTS
CEFR Level in IELTS
IELTS Univ. in USA
IELTS Scholarship
Send Score to Univer.
Cue Card Sample 4
Cue Card Sample 5
Cue Card Sample 6
Cue Card Sample 7
Cue Card Sample 8
Cue Card Sample 9
Cue Card Sample 10
Cue Card Sample 11
Cue Card Sample 12
Cue Card Sample 13
Cue Card Sample 14
Honesty Policy Essay
Theme of poem Essay
Social Media Essay
IELTS Essay Sample
Telecommuting Essay
Digital India Paragrap
Life Problems Essay
Nuclear Family Essay
Essay on Coronavirus
Life in A Big City
Learning Essay
Clothes Brand Essay
Advantages IELTS Essay
Cost of Living Calculator
IELTS Band Score Calculator
Education Loan Calculator
Online Percentage Calculator
Canada PR Points Calculator
SAT Score Calculator
GMAT Score Calculator
GRE Score Calculator
Australia PR Points Calculator
GRE to GMAT Score Conversion Calculator
Updated on 08 September, 2023

Mrinal Mandal
Study abroad expert.

There are 5 main categories of essays that you may come across in IELTS writing task 2. We are discussing the various types of IELTS essay writing samples which will help in both General Training as well as Academic Writing task 2. Mentioned below are some of the IELTS essay samples and types.
Discussion essay (Discuss both views essay)
Agree/disagree essay (Opinion essay)
Advantage/disadvantage essay
Problem/solution essay
Two-part question essay (Direct question essay)
Table of Contents
Download e-books for ielts preparation, internet affecting social interaction, working from home, overpopulation, two-part question essay, ielts essay writing topics, 1) opinion essay structure (agree or disagree), 2) advantages and disadvantages type- ielts essay structure, 3) discussion essay, 4) problem and solution essay, 5) two part questions essay, study for ielts with upgrad abroad, frequently asked questions, study master programs in usa, discussion essay.
In this essay type, there are two opinions and each has to be discussed. Apart from these, the writer's opinion also has to be mentioned. The topic of the sample essay is Childcare.
The first opinion supports that preschool children should stay with grandparents and be taken care of. The second supports children of this age should stay at childcare centres. In the third paragraph, you can mention your opinion.
Discuss both the opinions and provide your view.
Since the majority of the parents these days go to work, it becomes quite confusing to take care of children who are too young to go to school. Some say children of this age should stay with their grandparents. One of the main reasons for this is that they are staying with family members and will be safer than staying with people who barely know them. Grandparents will get time to connect with the children and instil good habits. It is believed by some that children who stay with their grandparents are kinder towards others. One of the important points is also cost-saving. Most good childcare facilities charge a lot of money. This may put an extra financial burden on the parents.
Others believe that children of this age should be sent to childcare facilities. This will make them independent from a very young age. The staff at the centres are properly trained and capable of taking care of the children. Children can also socialize with other children at the facility. Children who stay at childcare facilities are more disciplined. They are taught several activities such as painting, storytelling, singing, dancing, and various other activities that boost their creativity.
I think young children should be sent to childcare facilities that provide safety. They can spend time with their grandparents when they are at home. Disciplining children from a tender age is important, which becomes easier by sending them to childcare facilities. Childcare facilities can also prepare students for school and get them habituated with a certain routine from an early age.
Important Resources to Read:

Agree/Disagree Essay
In this essay type, you either have to agree with the mentioned opinion or disagree. You have to mention points that do justice to your view. The sample topic for this essay type is the Internet affecting social interaction.
Some reports say, people now use the internet more and spend less time in the real world. Some say that more than doing good, the internet is affecting the social interaction of human beings.
Do you agree with this opinion?
How far do you agree with this opinion?
The Internet is a wonderful tool that can be used for various purposes these days. From booking your tickets to ordering your favorite pizza, you can do almost everything from the comfort of your home. All that you need is an internet connection. However, one of the major disadvantages of the internet is that it is affecting our social interaction. These days, not only the young generation but even the elderly people have an account on almost every social media platform. It majorly helps people stay connected with others, even the ones who live in faraway places. Nevertheless, people are so much into virtual interaction that they hardly meet their friends.
These days, we can find people who live in the same city but prefer meeting their friends on video calls. We do not realize it but it affects us emotionally. We try to look perfect in our social media accounts but deep down we feel lonely and separated. The friends that we used to meet in person and chat with for hours can now only be seen in video calls for only a limited amount of time. This has also started keeping us away from people who we would have to contact in times of need.
To conclude, I would like to mention that the internet indeed is a powerful tool. We all need the internet regularly. However, we also need to balance our life and spare some time to socialize with people we love. This will not only help us connect better with others but also make our mood much better.
Read More About IELTS:
Advantage/disadvantage Essay
You will have a topic and you have to mention both its advantages as well as disadvantages. Let us take the sample essay topic "Working from Home".
Working from home these days is the new way of working.
Does it come with more advantages or disadvantages?
'Work from Home' seems to be the new mantra of professional life. The ongoing pandemic has taught us many things and one of those is working from home. Although it is a new concept for many, it has been accepted well. Let us discuss the advantages as well as disadvantages of working from home.
One of the biggest advantages of working from home is for the mothers who have toddlers at home. Earlier, many career-oriented mothers had to take a break from their job to raise their children. This would sometimes lead to missing out on several job opportunities. However, the concept of working from home has been a boon to those mothers. The other advantages are that you can be around your family, have your meals on time, and won't have to drive in the busy hours to make it to your office. This has not only helped us save our time but money as well. You can work while relaxing at home.
While there are so many advantages of working from home, one of the biggest disadvantages is that you are not connecting with your colleagues anymore. You do not know who they are. It has also made our life sedentary as all we do is sit in our chairs and stare at our laptops.
While there are both pros and cons of working from home, even if you are into it, you need to make sure you are exercising enough. If you are an outgoing individual, you must think twice before choosing a work-from-home profile.
Recommended Reads:
Problem/Solution Essay
It is one of the most common types of questions and is great for IELTS essay writing samples. You will get a question that would provide you with a topic. The question will point to a problem. You have to discuss the problem and then come up with solutions. Let us take the sample topic "Overpopulation".
Overpopulation is giving rise to many problems in urban areas.
Discuss some problems and suggest solutions on how the government and individuals can deal with the issues.
Overpopulation is a common yet concerning problem in many countries. The urban areas in many countries are mostly overpopulated. One of the main problems that come with a lot of people in one city is the shortage of job opportunities, lesser options for good accommodation, littering, and crime. It is true that regions with a high population have a stronger and deep-rooted presence of crime.
As we talk about the solutions to all the problems that arise because of overpopulation, we should address these to the government. It is the government of the country that is responsible for such situations. They should provide the necessary accommodation and healthcare for citizens who migrate to cities for work. To control crime, there need to be more job opportunities. Government can set up evening classes for the teenagers so that they can be involved in studies rather than spending their time roaming around in the city. The government also should add manpower to the police force so that they can patrol more in the inner as well as outer urban areas.
Apart from the government, as citizens, it is our responsibility also to keep the city clean and crime in check. If we see or know about any crime happening in our neighborhood, we must inform the police about it. We can also put pressure on the government to take better actions against criminals.
Overpopulation is a serious problem that should not be neglected. If the government and the citizens work together towards it, we will be able to find a proper solution to the problem.
A two-part question essay is also called a Direct Question essay. You will be asked two direct questions and you have to answer them in one essay. The questions can be:
So many people move to countries with native language English to pursue their education at school, college, or university.
Why is the English language so important?
Why are people so inclined to study the English language?
Countries such as the USA, UK, and Australia are English-speaking countries and also some of the top educational destinations in the world. In this essay, I will discuss why so many people are interested in this language and even want to study it.
English is one of the most common languages spoken in the world. The majority of the developed nations have English as their native language. This language has also made it easier for people to get high-paying jobs in some of the best companies located in various corners of the world. Many multinational companies offer jobs to people who can speak English. Most people study in English so that they can get a well-paid job or improve their career graph. Another reason is traveling. People who do not understand or speak English can find it difficult to travel across the world. they can especially find it difficult to communicate in the airports.
Apart from getting a decent job and traveling across the globe, English is also used as an international language. If we consider scientific research, most of them are conducted in English. This specific language is chosen for this purpose so that the research can be published for a global audience. If there is no global audience, it can be very difficult for scientists to finance themselves.
English is spoken in those countries as well where the native language is something else. If we are well-versed with this language, it becomes easier for us to communicate with others. These are some of the reasons why so many people are interested in learning this language.
Therefore, we can conclude by mentioning that studying in English-speaking countries also makes it easier for people to learn the language and get better job opportunities.
The IELTS essays can be tackled easily by modelling these essays. However, do not copy or try to memorize these sample essays. Instead, you can consider these as examples, learn from them, and practice writing your own essays. It will not only improve your writing skill but also help you write on a wide range of topics. You can check more such examples and then decide on your approach. This would really ease your journey for education abroad .
IELTS essay writing is focused on different topics like art, culture, education, health, infrastructure, environment, social causes etc. The topics are very general so that everyone can attempt them easily. Mentioned below are some of the topics that will help you gauge the difficulty level of the IELTS writing task 2 . You can take these topics as a reference for task 2 IELTS writing samples and start brushing your writing skills.
-Government is wasting money on arts. Do you agree with this statement?
- Discipline is becoming more problematic nowadays. Some people think it is the responsibility of schools to discipline students while others think it is the role of parents. What do you think?
- In order to meet the demands of growing population, GM foods are produced in large quantities. What are the pros and cons of this?
- Obesity is increasing in children of various age groups. What do you think are the causes that contribute to this situation? What can be done to control this situation?
-Everyone should opt for vegetarian diet as consuming animal meat can lead to serious health issues. Do you agree?
-Many packaged foods contain chemicals and preservatives. What are the advantages and disadvantages?
-Media has promoted the image of young and slim woman as the ideal. What problems has this generated? What according to you are the solutions for this?
-Prevention of a disease is better than its treatment. Government funding should reflect on this. Do you agree on this?
-Applications can easily translate the foreign language into the local language and therefore learning foreign language is a waste of time and effort. Do you agree or disagree?
Format of Essay Writing
Many students struggle with the format of essay writing. To ease your struggle, you can follow the steps below for the format of essay writing.
Introduction- Paraphrase the question. Outline the main points by presenting your opinion.
Main body (First paragraph)- Start with the topic sentence. Introduce your first supporting comment. Explain it and give examples that support your topic.
Main body (Second paragraph)- Link the second paragraph with the first using linking words. Add a second supporting statement. Explain it and substantiate your statement with examples.
Conclusion: Summarize by highlighting the main points.
Main body (First paragraph)- State advantages and explain all the advantages with examples.
Main body (Second paragraph)- State disadvantages and explain all the disadvantages with examples.
Conclusion- summarize by highlighting the main points.
Main body (First paragraph)- State the view point and elaborate it with the help of examples.
Main body (Second paragraph)- State another view point and repeat the second step.
Conclusion- Summarize by highlighting the main points.
Introduction: Paraphrase the question. Outline the main points by presenting your opinion.
Main Body(First paragraph) : State problems and elaborate it. Go on explaining the second problem. Cite related examples.
Main body (Second paragraph): State solutions to the first and the second the solution with examples.
Summarize all the main contents of the essay in a single paragraph and conclude the essay.
Introduction: Paraphrase the question. Outline the main points by presenting your opinion around both the questions.
Main Body(First paragraph) : Answer the first question and elaborate it. Cite related examples.
Main body (Second paragraph): Answer the second question and explain it . Go on explaining with relevant examples.
Conclusion: Summarize all the main contents of the essay in a single paragraph and conclude it.
To cater end-to-end requirements of learners planning to pursue higher education abroad , upGrad Abroad has launched a Booster Program. The IELTS Booster Program is designed to offer support to students preparing for IELTS, Academic Writing, Profile Building, and University Application.
How to start writing essays for IELTS?
In order to write a good essay for IELTS, you need to work on grammatical structure and enrich your lexical knowledge. Following points will help you write a good essay for IELTS:
Start by introducing the topic, give examples and then extend your argument.
Understand what the question demands of you and stick to the requirements of the essay. Do not waste your time and efforts in writing irrelevant sentences.
Use examples to support your topic. The examples should be relatable to the topic of interest.
Present all the opinions equally in terms of word length in two paragraphs that form the body of the paragraph.
Use linking words to connect the ideas together and form coherent sentences.
Use lexical terms that are uncommon and relate to the topic.
Avoid basic grammatical errors.
Use correct punctuation to maintain coherency and deliver meaningful sentences.
Summarize the contents of the essay in conclusion.
How to write essay IELTS examples?
While writing examples in IELTS essay one needs to make sure that the examples are not repetitive. The examples used should be related to the topic of interest. You can use real life examples or facts or data to support your statements.
How many types of essays are in IELTS writing task 2?
There are five types of essays that appear in IELTS writing task 2 and these are as follows:
IELTS opinion essay
IELTS discussion essay
IELTS advantage and disadvantage essay
IELTS solution essay
IELTS direct question essay (also known as two question essay)
How to get a 8-band in IELTS essay writing?
To attain a 8-band in IELTS essay writing, you need to incorporate the following steps:
The answer should be relevant to the question asked. Avoid moving away from the topic by using statements that are not related to the topic.
The ideas should align with what is asked in the question. Do not use irrelevant examples.
Cover all the parts of the question. If you are asked about two opinions make sure both the opinions are addressed equally.
Organize the essay in a logical order with smooth transitions and clear progressions using linking phrases.
Use references and substitutions like pronouns to avoid repetition.
Use punctuation to make your essay coherent.
Ideas of the essay should sync and be sequenced correctly.
Avoid the use of cliché statements or phrases.
Make use of uncommon words and spell them correctly.
Organize your essay in various parts. You can use the "PEEL" approach while organizing your essay:
P- Point – introduce the topic or topic sentence
E- Example – Support your point with example
E- Explain – Explain your evidence that supports your point
L- Link – Transition to the next topic or paragraph
Use good vocabulary that reflects your lexical knowledge.
Use variety of complex sentences.
What are the evaluation criteria for IELTS essay task 2?
IELTS essay writing task 2 is evaluated on four pillars and on this basis the band score is calculated:
Task Response by the examinee – It assesses the extent to which the examinee covers all parts of the task with a fully developed position, fully extended and well-supported ideas.
Coherence - It assesses the ability of the candidate to organize the information and ideas logically.
Lexical accuracy – It assesses the examinee's vocabulary and the accuracy by which it is used in the context.
Grammatical range and accuracy – It assesses the examinee's ability to use correct grammatical structures while displaying his/her grammatical range. It also tests their ability to form complex sentences wherever needed.

MS in Data Analytics and Visualization in USA
Dual certification - IIITB as well as Yeshiva University. End-to-end support for applications and visa.

MS in Data Analytics in USA
Dual certification - IIITB as well as Clark University. World Class Faculty Members & Industry Experts.

MS in Information Technology in USA
GRE Waiver for IIITB learners. In-built IELTS prep to be provided by upGrad.

MS in Project Management in USA
World-Class Faculty Members & Industry Experts. One-on-One with Industry Mentors.

MS in Artificial Intelligence in USA
Save up to INR 15 Lakhs for an equivalent US Master's degree. Dual certification - IIITB as well as YeshivaUniversity.

MS in Cybersecurity in USA
GRE Waiver for IIITB learners. Dedicated Student Success Team.
Important Exams
Important resources for ielts, free study abroad counselling, trending searches, ielts sample essay, ielts reading answer.
Nowadays Many People Choose To Be Self Employed
Famous Brands Of Clothes
Social Media Advantages and Disadvantages Essay
Theme Of The Poem The Road Not Taken
Learning is A Continuous Process
Advantages of Plastic Containers
Paragraph On Digital India
Honesty is the Best Policy Essay
Essay On Generation Gap
Telecommuting Has Many Advantages And the Following Drawbacks
Understand the Most Important Characteristics of a Society
Young People Are Often Influenced By Their Peers
Essay on Coronavirus 150 Words
Letter Email Telephone Are Example Of Communication Channels
Life in A Big City Paragraph
Disadvantages of A Nuclear Family
Write About Your Family
Difference Between Online And Offline Classes
How To Face Problems In Life
What Gets Sharper The More You Use It
Describe A Good Law In Your Country
Describe an exciting book that you enjoy reading
Describe A Toy You Liked in Your Childhood
Describe An Ambition that You haven?t Achieved
Describe a tall building in your city
Describe A Computer/Phone Game You Enjoy Playing Since Your Childhood
Describe a Perfect Job You Would Like To Have in the Future
Describe a time when you needed to use your imagination
Describe a city that you think is very interesting
Describe A Quiet Place You Like To Spend Time In
Describe a leisure activity in or on the sea
Describe A Time When You Were Really Close To A Wild Animal
Describe A Tradition in your Country
GRE Exam fee in India
GMAT subjects
TOEFL Full Form
MBA in Germany without GMAT
ACt Exam Syllabus
MBA in UK without Gmat
SAT Exam Syllabus
Duolingo exam pattern
GRE test Centers
USMLE full form
GRE Waiver Universities in USA
What is ACT Exam?
PTE Pattern
GRE Eligibility
The Life And Work Of Marie Curie
Micro Enterprise Credit For Street Youth Reading Answers
Alternative Medicine In Australia
Sheet Glass Manufacture: The Float Process
What Do Whales Feel
The Concept Of Role Theory Reading Answers
Why Some Women Cross The Finish Line Ahead Of Men
How To Spot A Liar
The Need To Belong
A Song On The Brain
The Impact Of Wilderness Tourism Ielts Reading Answers
Striking Back At Lightning With Lasers Ielts
The Intersection Of Health Sciences And Geography
Flawed Beauty The Problem With Toughened Glass
Making Every Drop Count
A Spark A Flint Ielts Reading Answers
When Evolution Runs Backwards Ielts
New Agriculture In Oregon Us
The Context Meaning And Scope Of Tourism
Gifted Children And Learning