Spanish Writer Freelance
Spanish essay example and how to write it.
Today, I will share a Spanish essay example in the end of the article and talk about the steps and hacks to help you craft the perfect Spanish essay.
As an experienced writer, I understand how hard it can be to write in a language different from your mother tongue. But, know that learning how to write a good Spanish essay has more to do with following a structure than it has to do with understanding the language.
Of course, you need to have a basic understanding of spelling and grammatical practices; as well as a vast vocabulary to avoid sounding monotonous.
However, learning how to write a Spanish essay is not impossible if you follow these simple steps:
Draft an outline
Create a list of words and terms
Start writing the body of your essay
Write the introduction
Formulate the conclusion
Proofread and edit
As you can see, learning how to write a good Spanish essay requires a lot of planning and organization. And although it might be counter-intuitive at first, following the structure above will save you a lot of time. Plus, once you have the system down, you will be able to create exciting pieces without breaking a sweat!
Before we dive in, I always recommend you do a little research. So, look up Spanish essay examples online and analyze the way the writer structured the piece. Bonus points if you can find useful examples of essays within your topic of choice. The idea is not to copy what others are saying but to understand how to write a Spanish essay that is well crafted, appealing, and informative — all at the same time.
Now that you have done your homework; it is time to start writing your essay by following the steps I mentioned earlier:
1. Draft an outline
An outline is vital when you are learning how to write a Spanish essay , as it will allow you to organize your arguments and ideas. Plus, given that you are not writing in your first language, an outline will help you translate keywords or phrases from English to Spanish (if need be).
As you can see from the Spanish essay example, I have shared it after the text . You must keep it simple. Nonetheless, make sure you have enough information to elaborate on 6-7 paragraphs. Also, do not forget to include any quotes, statistics, or other information (from credible sources) that could support your arguments.
2. Create a list of words and terms
I always recommend that before you start writing, you create a list of keywords or phrases that are vital to your essay. More often than not, these terms will appear as part of your outline, but, in other instances, these could be hard-to-translate terms.
You do not need to write every word or term you will be using throughout the piece as you can always use a English-Spanish dictionary if you cannot recall a specific term.
The list is a way of double-checking. keywords to make sure you are using the correct term in Spanish and not using a literal translation. For instance, in the list of our Spanish essay example, the word " must-have " is not translated to " debes tener ," as that would be a literal translation. Instead, the phrases " cualidades indispensables " is used, which would be the appropriate term in Spanish.
3. Start writing the body of your essay
The body of the essay is where you fully develop your argument. It might seem odd, but you should ignore your essay's introduction and go straight to the body .
If your goal is to master how to write a good Spanish essay make sure your body has a good flow in between paragraphs, so they do not end up being separate mini-essays. It is also essential that each body paragraph contains only one main argument or claim. However, this central idea can (and should) be supported by approximately 5 to 6 other sentences.
Spanish essays are usually wordier/more complicated than your average English essay as the language is richer. So, do not be afraid to write longer sentences to get the message across.
Lastly, do not forget to add relevant examples, evidence to support your arguments, and quotes from experts or credible sources (i.e., academic books and journal articles). You can see one example of a quote here.
Let's be honest, most students do not do that, but shows the teacher you have put effort to research your topic.
Go back to our Spanish essay example and dissect each paragraph. Pay attention to the transitions here and here , the way we incorporated quotes, and how each paragraph's main idea is developed. In doing so, you will be gaining valuable insight as to how to structure your document.
4. Write the introduction
Once you have finished writing your entire essay's body, write the introduction. Why? Simple. If the job of an introduction is to set the tone for what will follow. You will have a more precise and more detailed idea of what that is once you've written the entire piece.
An introduction should state a problem or introduce a subject of discussion. It should also tell the reader why you are writing this essay and why he/she should feel compelled to read it.
Let's look at our Spanish essay example. Here, the introduction , although it is short, gives us enough information. It allows us to understand that we will know how to manage a remote team by choosing the right candidates and establishing an effective strategy after reading this essay. And that is precisely what you want an introduction to be doing!
5. Formulate the conclusion
When learning how to write a Spanish essay , you have to be really careful with how you formulate the conclusion. In Spanish, your conclusion should always begin by restating your main argument. In other words, this is your chance to tie all of your main points together and give the reader a succinct takeaway.
For instance, in our Spanish essay example, the conclusion is everything. Think about it, if you only read the title and this last paragraph, you almost do not need to read the body. All the main points are there, and as a reader, I got what I came looking for: strategies to manage a remote team effectively.
6. Proofread and edit
To finish our easy steps on how to write a Spanish essay, we must not leave our editing and proofreading! This step is critical to composing a great essay. Most readers will not even finish reading articles if they spot a spelling mistake, typo, or grammatical error. Thus, take the time to go over your essay.
Furthermore, when editing your essay, pay attention to:
Readability
Consistency of the language
Argument reasoning and rationale
Transition between paragraphs
Writing style
Citations and referencing
Lastly, given that Spanish is not your first language, I always recommend having someone else proofread your final draft before sending it out or printing it. A native Spanish speaker can easily spot mistakes that you might have missed, which could affect your article's natural flow.
Do you need help?
Contact me!
How to Make your Spanish Essay More Persuasive
Now that you have finished writing a good Spanish essay, you might want to go the extra mile by making it more persuasive.
A Spanish persuasive essay or any persuasive essays' goal is to convince the reader to think like you or validate your perspective. But, some topics can be more subjective than others. Thus, to make sure your essay is effective, always rely on others.
In other words, don't let your argument stand-alone—research statistics, graphs, information, and data that can back up what you are saying. Citing or quoting experts in the field is also a great way to go about it as it allows your message to carry more weight.
Nonetheless, make sure you are only using reliable sources. Below a list of ways to vet a reference to make sure your Spanish persuasive essay uses only the best sources:
Verify the information you already have against the data found in the source.
• Authority
Make sure a dependable author or institution writes the source.
Depending on your subject, your currency needs will vary. Thus, make sure to check when was the book or article written/published.
As a rule of thumb, I consider a reliable source:
• Materials published within the last five years
• Official websites (.gov., .edu,.org)
• Academic databases
• Articles published by well-known authors or experts in a specific topic
There you have it! Six easy steps that will help you write a good Spanish essay and a few tips and tricks to make it more persuasive.
Spanish essay example – See below
Cómo desarrollar una estrategia efectiva de teletrabajo.
[Start of the Introduction section]
El Covid-19 ha llevado a muchas empresas a migrar de un trabajo presencial al teletrabajo. Según Global Workplace Analytics [ and in the end you can add the reference to your Bibliografía ], unos 75 millones de trabajadores de los EEUU podrían teletrabajar al menos un parte de su jornada de trabajo. Sin embargo, para muchos sectores esto se ha convertido en un verdadero reto.
Aunque para muchos no sea obvio, los beneficios de trabajar con equipos remotos son incontables, siempre que construyas una política realmente efectiva y diseñes el proceso de reclutamiento acertado. Así es que si buscas desarrollar una estrategia efectiva de teletrabajo, debes asegurarte de que tus empleados o candidatos para trabajar a distancia, cuenten con las herramientas adecuadas.
[End of the Introdution]
[Start of the body section]
Cuando comiences a reclutar personas (nuevas o dentro de tu mismo equipo de trabajo), asegúrate de informarles de las cualidades indispensables que buscas en un candidato. No todo el mundo podrá unirse a la modalidad de teletrabajo por más que la situación lo requiera.
Por ejemplo , si una de las características más importantes para el desarrollo del proyecto es la conectividad, los candidatos adecuados deben poder estar a tu disponibles a través de sus computadoras o dispositivos móviles. Mónica Zent [ another reference in our Bibliografía section ], fundadora de Foxwordy la primera red social privada para abogados, recomienda que a todos los candidatos se les debería preguntar acerca de sus hábitos digitales. Pues, los candidatos ideales para el teletrabajo son aquellos que tienen disponibilidad y buena disposición para mantenerse conectados o conectarse en el momento en que sea necesario.
Del mismo modo , debes infórmales sobre de tus reglas para el teletrabajo y ayudarlos a mejorar sus métodos de gestión del tiempo. La idea es que te apoyes en un equipo eficiente, pero que además sea capaz de lograr un buen equilibrio entre la vida y el trabajo. Aunque la flexibilidad es una de las características inherentes del trabajo remoto, debes construir una política firme según las necesidades específicas de tu proyecto para poder dirigir un equipo eficiente y efectivo.
Las horas laborales oficiales, dependerán de los requerimientos de tu proyecto, por lo que es importante que los miembros de tu equipo sepan a qué horario atenerse. En caso de que los miembros de tu equipo tengan distintos husos horarios, define uno oficial con el que todos se sientan cómodos.
Determina los días que necesites una videoconferencia con todo el equipo dentro del huso horario oficial. Estas llamadas les permitirán recordar que trabajan con otras personas aunque por lo general hagan sus tareas aislados. Promueve el uso de la webcam para que todos estén concentrados en la conversación y estén realmente presentes. El verse las caras permite la comprensión del lenguaje corporal y una mejor comunicación.
[End of body section]
[Start of the conclusion section]
En conclusión, una estrategia efectiva de trabajo remoto dependerá de la forma en la que buscas y vetas los candidatos en tu empresa. No todo el mundo tiene la capacidad de trabajar desde casa de manera efectiva.
Además , recuerda hacer hincapié en la modalidad de trabajo y plantea una estructura clara donde se establezcan horarios, reuniones y seguimientos para lograr los mejores resultados.
Si logras incoporar todas estas prácticas dentro de tu modelo de negocio, tendrás un equipo remoto efectivo, compenetrado y eficiente. Tres factores de vital importancia para sobrepasar la crisis mundial que nos ha tocado vivir este 2020.
Bibliografía
Global Workplace Analytics, 2020. How many people could work-from-home . Consultado a 04.10.2020 en [https://globalworkplaceanalytics.com/how-many-people-could-work-from-home].
Zent, Mónica, 2015. Monica Zent's 5 Ways to Effectively Lead Remote Teams . Consutlado a 04.10.2020 en [https://medium.com/@MonicaZent/monica-zent-s-5-ways-to-effectively-lead-remote-teams-the-most-cutting-edge-companies-of-the-ab409c3db16a]
Introducción
"En los EE. UU., 4.7 millones de empleados trabajan desde casa al menos la mitad de la semana."
Qué estas buscando
Conectividad
Disponibilidad
El candidato ideal
Tip de Mónica Zent
Flexibilidad
Modalidad de trabajo
Estrategia/planificación
Video conferencias/Uso de la webcam
Fechas de entrega
List of words
Work remotely = Trabajo remoto/teletrabajo
Flexibilty = Felixbilidad
Availability = Disponibilidad
24/7 Connectivity = Conectividad las 24 horas
Must-haves = Cualidades indispensables
Video conference = Video conferencias
Deadlines = Fechas de entrega
Time zone = huso horario
Webcam = webcam
Related Posts
One thought on "Spanish Essay Example and How to Write it"
It is very good
Leave a Reply Cancel reply
Your email address will not be published. Required fields are marked *
This site uses Akismet to reduce spam. Learn how your comment data is processed .
I am a freelance copywriter from Spain
Privacy overview. The Country of Spain Essays
Rise of spain in 1490.
Throughout history, as we study Spain we can clearly recognize high and low points in their success. In the fifteen hundreds Spain had no influence on European affairs, Spain essentially vanished out of Europe. However, within one complete century Spain had become not only a leading power but they also had a great sense of effectiveness in Europe. Spain experienced a Golden age with many social, economic, political aspects. On the other hand, within
Discover Alhambra In Spain
Are you interested in exploring the old roman lands? Well if so you should visit Spain to experience a lot of information about Spain past and tells us a plethora of things in the order of the former who use to own Spain. All in All, Spain is a wonderful country to visit because of the unique artwork and structures left behind, the verity societies who uses to rule it and the example of ancient engineering that still exist today.
Roman Ruins In Spain
Spain is home to the running of the bulls, flamenco dancers, museums and so much more. Spain numerous locations where visitors can experience its history of Roman influence including its aqueducts, the Alhambra and "The City of Three Cultures". the
Roman Ruinss In Spain
First off Spain is a wonderful country to visit because of their history and legacy that has been left behind for generations to share.In the articleabout the resilient Roman ruins of Spain it mentions that "the Roman Empire encompassed territories in Europe, Africa, Asia and lasted for more than 1,400 years . Spain was one of these countries that were under the Roman Empire control. Spain had some of the most spectacular examples of Roman ruins for example their amphitheater, temples, aqueducts
Spain is known for a few different foods. The Spanish culture for meals is actually a little different from what Americans are accustomed to. A traditional day for Spaniards includes the following six meals; breakfast, tapas, lunch, snacks, dinner, and an after dinner time mini meal. They don't run on the same type of time schedule as most countries, most likely due to the siesta, or afternoon break where everything
Why Is Pablo Picasso Considered A Spanish Country
Spain is in the southwestern part of Europe and, the country takes up 85% of the Iberian Peninsula and Spain shares the peninsula with a neighbouring country Portugal. Spain is made up of stoned castles , snowy mountains and, monuments, Sophisticated cities. Spain is a diverse country its geography is made up of a plateau called Meseta. And
Research Paper On Madrid
Madrid is packed with amazing things to see and do, no wonder the city has become a social city in Spain.
Spain's Influence On The Development Of Individual Countries And Cultures
The histories of different nations shape the development of individual countries and cultures. The country of Spain is no different. Spain is located in southwestern Europe and is part of the Iberian Peninsula, as well as Portugal. Spanish Cuisine has been influenced by many other countries and cultures. One of these influences is the Sephardic influence. This influence is based out of Israel and Jewish immigrants. This influence changed Spain's history and influenced the foods that were eaten. Many of the foods that are well known in Spain, are actually not based out of Spain, but were brought to the country throughout Spain's history. Throughout both Spain's and Israel's histories, there are a lot of similarities, as well as differences.
Roman Ruins Spain
Spain is home of the running of bulls,flamenco,dancers,museums and so much more.Spain is not all about the bulls but it can be about the ancient times such as the buildings aqueducts.Spain is a wonderful country to visit in order to see the Roman ruins because the created works,history and the amazing features.Spain has much to offer such as the what life has been in the ancient time.The Roman ruins are one of the best parts of the country of Spain.
Roman Ruinss
Spain has many wonderful places for people to visit such as the famous landmarks. Based on the text, "Discover Toledo Spain " The Alcazar is one of the most famous landmarks of the city of Toledo Spain."To put in other terms, one ofthe most famous landmarks in Spain is Alcazar..The landmark Alcazar is very well known .There are other landmarks but Alcazar is the ost famous one.To put it all together, Alcazar is a very famous landmark in
Flamenco and the Spanish Culture
You can learn a lot about a country based on the music that's produced there. The music of Spain is rich in both history and culture. Many different musical styles have originated from various locations through Spain such as Flamenco from Andalusia, the Galician bagpipe music from Galicia and the classical guitar music that originated throughout Spain in the early . Spanish music is very diverse and reflects the large cultural differences between regions. The music of Spain has also had a large impact on the music of western cultures.(Music of Spain).
Languages and Dialects of Spain
With a population of approximately 45 million Spaniards and 3.5 million immigrants, Spain is a country of contrasts where the richness of its culture blends it up with the variety of languages and dialects used. Being one of the largest economies worldwide, and the second largest country in Europe, Spain is a very appealing destination for tourists as well as for immigrants from around the globe. Almost all Spaniards are used to speaking at least two different languages, but protecting and preserving that right has not been easy for them; Spaniards have had to struggle with war, ignorance, criticism and the governments, in order to preserve and defend what identifies them, and deal with the consequences
Spanish, Spanish : Spanish And The Spanish Language
Uniquely, the Spanish way of life is extremely relaxed and easygoing. España contains a very hot climate, so the locals stay inside during the hours of 2pm to 7pm, and spend their days in two parts: one part in the morning, and one in the late afternoon to avoid the bright, beating sun. Just like old times, it is customary for the people to take afternoon siestas (Rosenberg). One grand example of this laid back lifestyle is the event La Tomatina, where thousands of people all over España throw tomatoes at each other! Another scandalous, but dangerous event is the Running of the Bulls. Besides stereotyped bullfighting, the Running of the Bulls is also another popular tradition, it is when which brave souls run with a stampede of Bulls! These festival is not just about the bulls or throwing fruit, but of local get togethers, and celebrating with friends and family. Also, like Rick Steves describes, "[Spain is] Like a grandpa bouncing a baby on his knee… ," it is all about the interaction between the young and the old. Other cultural aspects that might shock the rest of the fast pace world are late night eating, and partying into the morning. You can also find people resting on beaches, and living vicariously into the night (Kepnes). España's vibrant culture contains many variations wherever one visits, but its calming atmosphere is present everywhere.
Essay on Spanish Social and Political Structure
Before the marriage of the two major kingdoms of Spain (Aragon and Castile), Spain was in near anarchy. Weak kings and small local communities of feudal rule (medieval systems of local government, a feudal lord ruled over the small population of his lands) and city laws made for a divided and powerless country. The common person was in constant fear of his/her
Spain Political Analysis
The kingdom of Spain is roughly about 504,750 sq. km., including the Balearic and Canary islands (CIA). This land mass is roughly double the size of our state of Oregon. The country is located in Western Europe and borders the countries of; Andorra, France, Gibraltar, Portugal and Morocco (Ceuta and Melilla) (CIA). The country has roughly about 30% arable land and exports much of its agricultural products. The Spanish population is about 40.1 million people with about 1% growth rate (CIA). The population mix is mainly that of Mediterranean and Nordic heritage. The Kingdom of Spain is less populated than most of its European counterparts with the majority of the population living in main cities.
Related Topics
FIFA World Cup
Association football
Spanish cuisine
Basic Guidelines For Writing Essays in Spanish
Students tend to focus on speaking practice while learning Spanish, so they often neglect writing. However, most educators emphasize its importance for mastering the language. They say it's impossible to become fluent in a particular language if one doesn't train writing skills. 
Therefore, teachers give a lot of essay assignments to students. This type of homework is a great way to inspire them to think and communicate in Spanish effectively. It may be quite difficult to complete such a task. However, it's one of the most effective ways to learn Spanish or any other language.
You may be tempted to go online and find the best essay writing service to have your essay written for you. This may be helpful when you're pressed for time, but in the long run, you're missing an opportunity to improve your own essay writing skills. That's why we are going to provide you with some recommendations on how to ease the writing process.
Some tips on writing in Spanish 
Be careful with word spelling. Remember that teachers pay special attention to spelling so it can either make or break your student image. Having good spelling makes a positive impression of your writing skills and boosts your grades. 
Make your essay coherent with the help of connectors. Use them to explain the relationship between the ideas so your essay doesn't look like just a list of thoughts and facts. 
Pay attention to syntax or the word order. As you need to stick to the academic style, try to keep the traditional order such as "subject + verb + objects". This will also help you express your opinion in a simpler way, so it's more clear to the reader.
Avoid word repetitions by using synonyms. Frequent repetitions make your text boring and heavy. If you use the same words again and again, your essay will look dull. Hence, try to find synonyms in Spanish thesaurus and replace the most commonly used expressions with them. 
Before you create a final version of your essay, let someone read it and give feedback. It's hard to be objective about your writing, so ask another person to tell you which ideas are less clear if your text contains any confusing phrases, and what are the positive aspects that can be reinforced. 
Do not write the essay in your native language first to translate it into Spanish then. This approach is not viable for mastering a foreign language. The only thing that you are doing by translating the text literally is practicing the grammatical structures that you have learned. This doesn't help you learn new idioms and collocations that don't follow the general grammatical rules. 
Now that you know how to make your writing better, let's consider a step-by-step guide to essay writing in Spanish. 
Pick an interesting topic 
If possible, choose a topic you are truly excited about. Unless the specific title was given to you by instructors, find a theme you want to research and write about. True interest is what will drive you towards creating an excellent piece. If you enjoy reading about the subject you are going to analyze in your essay, then you will definitely succeed in writing. Remember that decent work can be done only if you are passionate about it. 
Brainstorm the ideas 
When it comes to any project, brainstorming is an integral stage of the creation process. This is one of the most efficient ways to gain insights and generate new ideas. You can use this technique to think of the main supporting arguments, an approach for a catchy introduction, and paragraph organization. You can also try freewriting and/or make a brief outline to ease the writing process itself. 
Create an introduction 
Probably the main rule about creating an introduction that you have to stick to is adding a clear thesis statement there. It must be included in the first paragraph to give your essay a certain direction and help the readers focus their attention on the topic. Also, your introduction must be catchy and intriguing to evoke the desire to read the essay further and learn more. 
Organize an essay body 
It's essential to make the body paragraphs organized logically. You need to make sure that each of them is closely related to the main topic and discusses one major point. Each body paragraph must consist of a topic sentence and supporting arguments with evidence. It's very important to write sentences in a logical sequence so they follow each other orderly. Also, since paragraphs shouldn't overlap in content, add smooth transitions from one to the other. 
Sum up the content 
The vital requirement to the conclusion is that it must logically relate to the original thesis statement. Generally, it's not acceptable to introduce new ideas in the conclusion. Instead, you need to sum up the main points mentioned in the essay's body. It's also forbidden to add any off-topic ideas to the last paragraph of your paper.
Check content relevance and cohesion 
Once you complete the conclusion, read through the essay for relevance and cohesion. Make sure that the whole piece is on the topic and in the mode required. In particular, check if body paragraphs support the thesis statement and whether the conclusion relates to it. After that, read your paper once again to see whether the parts connect together well. Think if there are logical links between ideas and if you need more transitions. 
Read for clarity and style
Scan your essay to find out whether some sections may be unclear to the reader. Analyze the text to find out if it sounds academic and polished. Check if there are any vague pronouns, excessive wording, or awkward phrases. Don't forget to make sure that all points are listed in similar grammatical forms.
The last stage of your writing process is final proofreading. Read your paper the last time looking at grammar, spelling, punctuation, verb tense, word forms, and pronoun agreement. Correct all the mistakes to make your work excellent. 
Remember that the most important thing about learning a foreign language is a regular practice. Therefore, you should use any opportunity provided by instructors to polish your skills. Hopefully, the recommendations given above will help you write an excellent essay and master the Spanish language!
Take your first step to finally feeling comfortable speaking Spanish
Let's connect you with a hand-picked native-speaking tutor today.
How do I go about writing my essay in Spanish?
When writing your essay, it is important to think about the structure so that it reads well, as well as making sure the language and grammar is accurate. Start your essay by introducing the topic and letting the reader know exactly what you will talk about (e.g. en este ensayo exploraré/hablaré sobre...). Your first paragraph should be an introduction to the subject in general (e.g. hoy en dia, __ tiene una gran influencia en la sociedad...) before moving on to more specific points (e.g. advantages/disadvantages). Make sure you also write a conclusion as many students forget this or think it is not important. The conclusion should sum up your main points and give an overall view of what you think on the subject.
In terms of the actual language, try to use a variety of tenses and vocabulary to show off what you know. It is very easy to get the subjunctive in there with sentences such as 'pienso que/me parece que/es importante que... etc' and these will really impress examiners if you can use them correctly. There are lots of useful essay phrases and connectives that you can pre-learn and include in your essay like primero/segundo, sin embargo, no obstante etc (I can provide a list and go through some) and idioms such as 'la otra cara de la moneda' that will make your essay stand out.
Related Spanish A Level answers
What are "conjunciones" in spanish , how can i improve my essay terminology, how can i get an a* in my spanish written exam, what is an easy way to include the subjunctive, we're here to help, company information, popular requests, © mytutorweb ltd 2013– 2023.
Internet Safety
Payment Security
855-997-4652 Login Try a Free Class
The Best Spanish Essay Writing Tools in 2023
Level up your Spanish texts and become a Spanish essay writer!
When we learn a new language, we love to continue exploring new possibilities to practice it. We like to watch movies in the original language, meet and speak with native Spanish speakers, read books, etc.
One important skill to keep practicing is writing.
Through written words, we can communicate more easily on social media, with our foreign coworkers, and even with friends at school.
However, the exercises we receive in class often are not enough. We must also look for new ways and tools to refine our writing in Spanish.
In this article, we will share some tools, online platforms, and software applications that can be useful in strengthening your writing.
Let's start!
Join 559 million people on the planet who speak Spanish! Sign up for your free trial Spanish class today. ➡️
Explore and Discover Essay Writing Tools in 2023
The following digital programs will help you work on your writing skills in Spanish and successfully complete your essays and texts.
Some are dedicated to specific writing areas like verb conjugation, grammar review, and practice exercises.
Keep reading!
1. Reverso Conjugation
As you may know, the conjugation of verbs in Spanish can be complicated. Reverso is a tool that can help you overcome this difficulty.
This platform is very intuitive in terms of verb conjugation.
All you need to do is write the verb you want to consult, and it'll show you all the verb tenses and their conjugation.
You can consult the verbs by writing them in infinite form or already conjugated since it easily recognizes any of the two options.
Use this platform by entering the link directly from your preferred browser, either on your computer or cell phone.
It's also available to download the app for iPhone and Android phones.
In addition to conjugations, you will also find other options such as synonyms, correctors, translators, and many more that you can use the more advanced your level of Spanish is.
Don't forget that this option can also be found in the Real Academia Española RAE dictionary.
Every time you look up the verb's meaning, it also allows you to conjugate it.
2. Simplified
Artificial Intelligence is growing rapidly, and you can find more robust platforms and applications like Simplified.
You can write in Spanish with its AI Writer module in its essay checker or translate it from your language.
This AI writer has over 50 writing templates with which you can generate content, from product descriptions, titles, and advertisements to articles and books.
It's an essay generator tool with an easy-to-use and intuitive format with user support, a blog, and video training to get the most out of it.
You can download the app for iPhone and Android, use the Chrome extension, or the WordPress plugin.
You can opt for the free plan with limited use or choose other monthly plans ranging from $20 to $81.
We recommend: The Top 5 Spanish Grammar Rules You Can't Afford to Ignore
3. iScribo
If your writing level is more advanced, iScribo is for you!
This AI language assistant will help you to give the final touch to your documents and improve them to communicate the message you want to share.
iScribo checks and corrects grammar, vocabulary, tone, fluency, and many more features of the Spanish language to improve your writing skills.
This tool is simple and very easy to use.
The editor is friendly, it'll mark those words or sentences that need improvement, and it'll also help you with the syntax.
It can even detect your document's formal or informal tone and correct it accordingly to create sentences that connect with your target audience.
This software is available for use on computers and cell phones. You can get the 7-day trial period and then pay $1 weekly to use it.
4. Language Tool
Language Tool is another AI language assistant that can help you check your Spanish grammar.
This program includes a personal dictionary, quality scoring for evaluating style and grammar, and more.
The software will mark errors as simple as typos or misspellings so that no mistake is overlooked.
It also checks and corrects grammatical errors and will tell you why it's wrong and what would be the correct use of the grammar rule.
Some corrections Language Tool checks are wrong plural forms, incorrect subject-verb agreement, and misuse of grammatical structures, among others.
It can also check capital letters and punctuation. Since capitalization in Spanish is different from English, we tend to misuse them.
This program is available in all internet browsers, mobile phones, computer apps, and add-ons in Word and E-mail programs.
You can use the free version with limited benefits or pay an annual subscription of approximately $35 to access more benefits.
5. Google Docs
The famous Google Docs is one of the most used essay-writing tools.
Not only because it's preceded by years of experience and creation but because it has built-in tools to create documents successfully.
It's no longer just a word processor. It allows you to work anywhere without installing the program on your computer.
After creating a user, you can start writing without having to save all the time, since it includes an automatic saving option that saves your file every time you make a change.
It includes ready-to-use templates for any type of document you want to write. You also have different formatting, style, and headlines at your disposal.
One of the features we like the most is the spelling and grammar checkers, citation tools, and a translator.
Smart Compose, the essay bot, and virtual assistant, will help you write faster and with fewer errors so you can focus on the ideas you're developing.
This software is free; you just have to create an account with Google and are ready to go!
Read also: 10 Ways to Learn How to Think in Spanish
Practice your Spanish writing with Kwiziq!
With this program, you will be able to do Spanish writing exercises according to your level of the language.
All exercises are done by native Spanish teachers who will boost your writing skills and help you gain confidence.
The software will grade each exercise you do, and for each mistake you make, it'll teach you how to correct it and give you more lessons to practice the grammar rule until you have mastered them.
The platform will help you improve your Spanish learning process through proven techniques.
The Kwizbot virtual teacher, which works through artificial intelligence, will encourage you to correct mistakes and avoid frustration while you improve your writing.
You can choose to use the free plan, an annual plan for $144 per year, or choose other more affordable options.
How to Take Advantage of AI to Write Essays
Although using artificial intelligence may sound like cheating when doing a task as complex as writing, it can benefit you and help you learn.
Your productivity will benefit since it'll give you specific suggestions that will facilitate the writing of documents, such as grammar checks and proofreading.
In addition, when you're writing in a second language that is not your mother tongue, AI can give you a very realistic approach to the quality of your writing with a natural touch of Spanish.
When you're writing, and you're not sure if you're doing well, artificial intelligence will help you reduce stress or anxiety.
It'll save you time since passing your text through a Spanish grammar-checking software will help you be sure that your document will be high-quality work.
See also: Does Being Bilingual Speed-Develop Your Brain?
Improve Your Writing and Your Spanish Essays Starting Today!
You already took the first step, taking classes to learn Spanish.
Now all that remains is to work on your linguistic skills, and soon you will be fluent in writing Spanish.
And although it's challenging to write documents and essays in Spanish, it's not impossible to handle it like an expert with the proper guidance and necessary practice.
In addition, it's increasingly necessary to have bilingual people since interpreters, transcriptionists, and translators are needed in different organizations and companies worldwide.
Are you ready to become a Spanish writer?
At Homeschool Spanish Academy, our team of Guatemalan teachers is trained to teach you Spanish and practice your writing skills.
Sign up for your free trial class and discover why students love our 5-star Spanish instruction classes.
Click here to check our prices and our programs available for all ages.
Your future is waiting for you!
Join one of the 40,000 classes that we teach each month and you can experience results like these
"This is the best way for your kid to learn Spanish. It's one-on-one, taught by native Spanish speakers, and uses a curriculum."
– Sharon K, Parent of 3
"It's a great way to learn Spanish, from native Spanish speakers in a 1-on-1 environment. It's been fairly easy to schedule classes around my daughter's other classes. The best value for us has been ordering multiple classes at a time. All the instructors have been great!"
– Cindy D, Parent of 3
"HSA offers very affordable, quality, one on one classes with a native speaker. My son has greatly benefited from taking classes. We have seen his confidence increase as well as his pronunciation improve because he learns from a native Spanish speaker. HSA has quick, personal customer service. Our family has been very pleased with our experience so far!"
– Erica P. Parent of 1
Want more Spanish resources? Check these out!
The Beauty of Spanish Sign Language
Multilingual Mastery: How Many Languages Can You Learn?
The Journey of Becoming Trilingual
Saying It Like a Native: Exploring Spanish Idioms
Adapting Education: Spanish Lessons for All Learning Styles
Speak Up! Enhance Your Conversational Spanish
12 First Day Of School Wishes And Quotes In Spanish
15 Fun Spanish Icebreakers for High School Students
Recent Posts
The End of the Year Vacation Guide 2023 You Were Looking For - November 17, 2023
How Did All Saints Day Celebrations Started? - November 8, 2023
Tracing the Beginnings of Homeschool Spanish Academy - October 25, 2023
Related Posts
3 quick tips to teach your child spanish faster, guaranteed, 8 brain benefits to learning a second language, 4 essential elements of an effective homeschool spanish curriculum, which online spanish program is best for my child three great options to consider, leave a comment cancel reply.
Your email address will not be published. Required fields are marked *

How To Write A Spanish Term Essay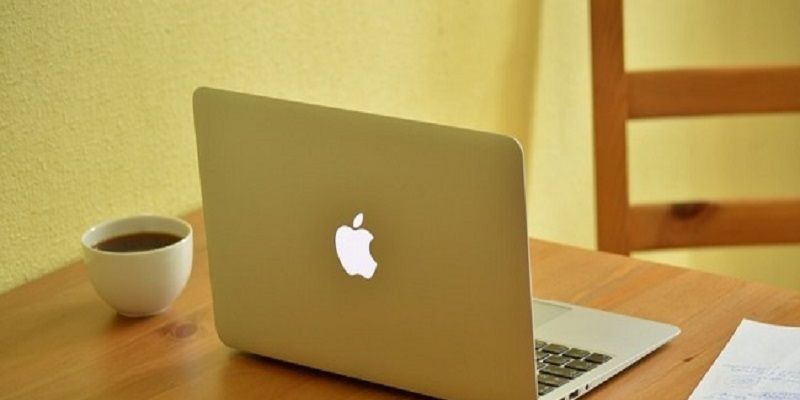 Ways Of Writing Spanish Essay Outline Example
Writing a Spanish essay is similar to writing English essay. You can read an essay written by someone in-order to strengthen your own essay. Spanish essay follows the format of introduction paragraph, three body paragraph and finally conclusion.
Steps To Follow When Writing A Spanish Essay
Write an outline of your Spanish essay to organize your thoughts in a systematic manner. Follow style that you have been given in writing your Spanish essay. Stick to the style rules and regulation. An essay that does not require much research is personal essay therefore the better option in writing a Spanish essay.
Write a draft of your Spanish essay before you write the final draft. Observe the basic structure of an essay by having a five paragraph essay by the end of your paper. At the last sentence of your introduction paragraph, write your thesis statement as it will be the backbone of your entire paper.
When you are done with your draft copy print it and read it aloud to get a better understanding and note out some correction that may be there. As you read your paper you should discover that Spanish English sound better and flowered compared with English, it is more direct. For you to get better word choices consider using Spanish English dictionary as Spanish English have got longer sentences.
Closely pay a lot attention to words with accent and make correction and any spelling mistakes that you may come across.
Have Spanish grammar book which will help resolve any sentence structure issues. The most grammatical element that students find difficult in Spanish is subjunctive form that is Spanish grammar book is recommended.
Write a final copy after you are done correcting the draft and ask someone to proofread it for you. Preferably ask a naive Spanish speaker to proofread it on your behalf as they are able to spot out some errors that the writer did not.
For you to come out with a good Spanish essay, think in Spanish as write to connect you thoughts with what you are writing. The process may be slow but it is the only that you will be more organic. Listen to Spanish- speaking radio station or television show more often to improve on your Spanish substance. You can also consider practicing speaking Spanish as much as you can to improve on your Spanish writing skills.
Recent Posts
A Sample Essay on Birds 21-08-2023 0 Comments
Is Homeschooling an Ideal Way... 21-08-2023 0 Comments
Essay Sample on Man 14-08-2023 0 Comments
Academic Writing(23)
Admission Essay(172)
Book Summaries(165)
College Tips(312)
Content Writing Services(1)
Essay Help(517)
Essay Writing Help(76)
Essays Blog(0)
Example(337)
Infographics(2)
Letter Writing(1)
Outlines(137)
Photo Essay Assignment(4)
Resume Writing Tips(62)
Samples Essays(315)
Writing Jobs(2)
Request another
Follow class ace :.