How to Do a Research Paper on a Short Story
Daniel ketchum.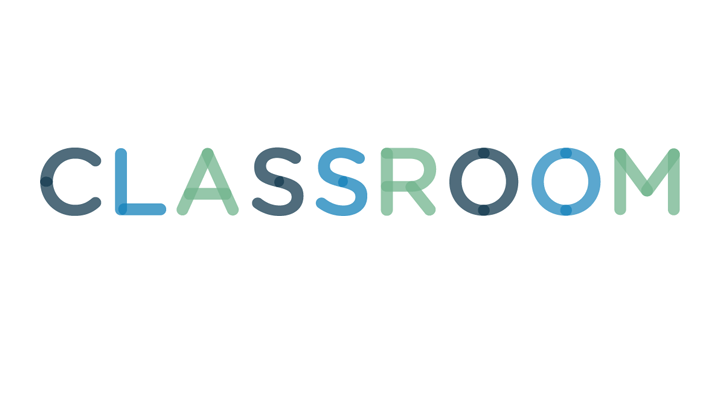 Whether you are writing a research paper on a short story for a high school or college level class, the process of researching the story is essentially the same, though an instructor in a college course will likely expect more. Read the short story thoroughly, making notes when necessary, before you begin researching it. Creating your research paper allows you to explore more about the short story and present that information to your reader.
Read any handout or notes that you have taken on the specific requirements for the research paper you will be writing. Take special note of the word/page count required as well as the type of works cited page required, both in terms of format as well as how many sources you must have. You should also note if your instructor asks for a particular number of primary sources in addition to secondary sources. Determine how many, if any, of your sources can be from websites.
Find a quiet place to read, and reread, the short story you have been assigned. Take detailed notes as you read.
Look for reviews of the story you will be writing about. You should be able to locate several different reviews on the story in your campus or local public library. While you can find reviews of many short stories online, make certain that any online resource you use to assist you in writing your research paper is a credible source. Generally, academic sources are credible. Reference libraries that provide access to sources like Proquest and MUSE are useful when conducting research, but you may need a university ID number to access these types of online resources.
Study the reviews carefully. Often times you will find annotations below the actual text where an authority will offer definitions as well as insight on what a particular line or passage means. Generally, a scholar on the author and work itself will also explain the text in a broader context, drawing conclusions as to where the author drew inspiration from others' works, or in developing a particular character or the overall theme of the story itself.
Write your paper using the references you selected to support the statements you want to make in your research paper. Also use your own notes to remind you of observations you made when reading the story.
1 The University of North Carolina at Chapel Hill: Literature
About the Author
Daniel Ketchum holds a Bachelor of Arts from East Carolina University where he also attended graduate school. Later, he taught history and humanities. Ketchum is experienced in 2D and 3D graphic programs, including Photoshop, Poser and Hexagon and primarily writes on these topics. He is a contributor to sites like Renderosity and Animotions.
Related Articles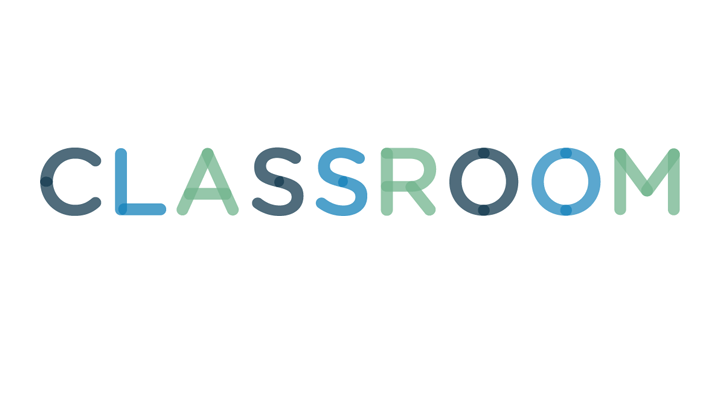 How to Create Dialectical Journals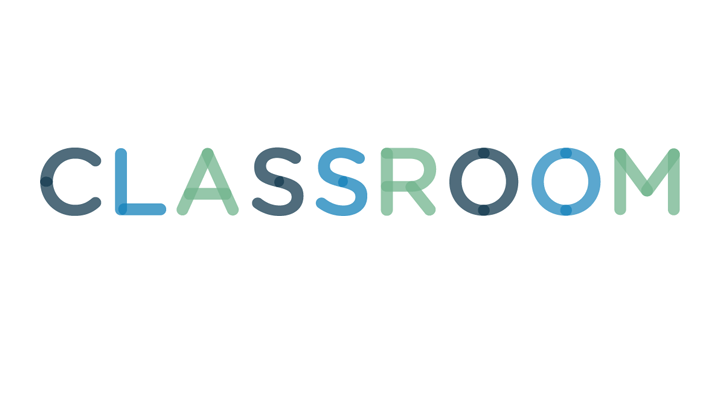 How to Study for a Reading Test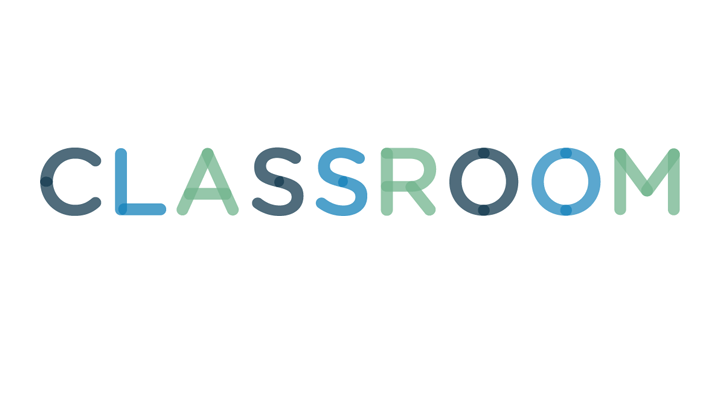 How to Write an Analyzing Essay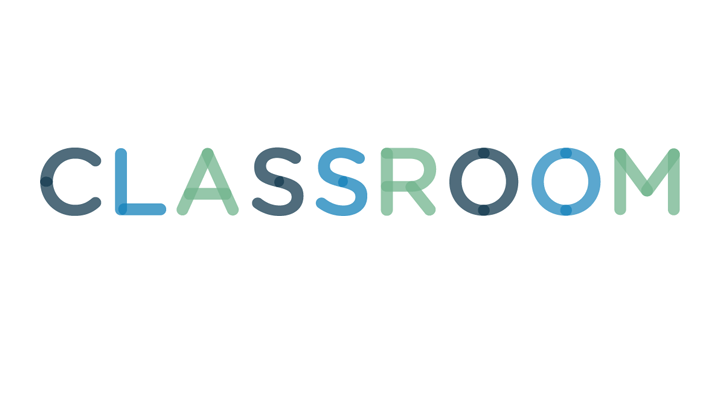 Short Story Reading Strategies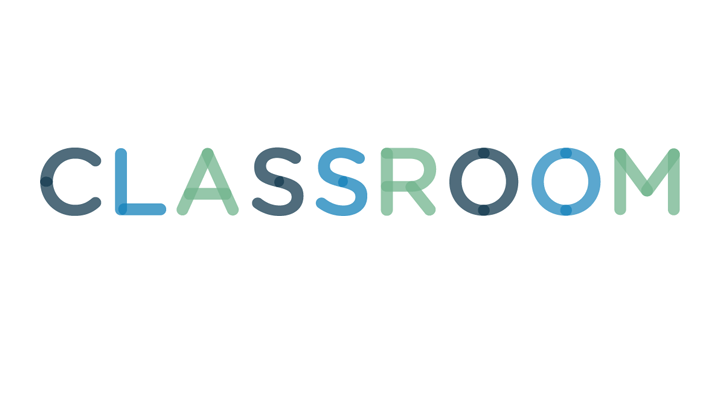 How to Find a Volume Number on a Journal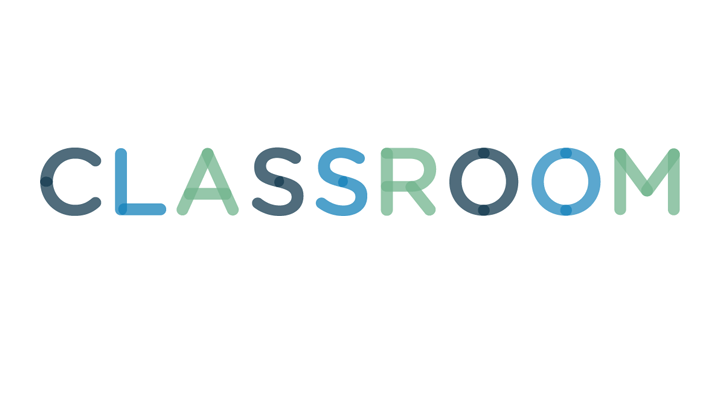 How to Analyze Poems in College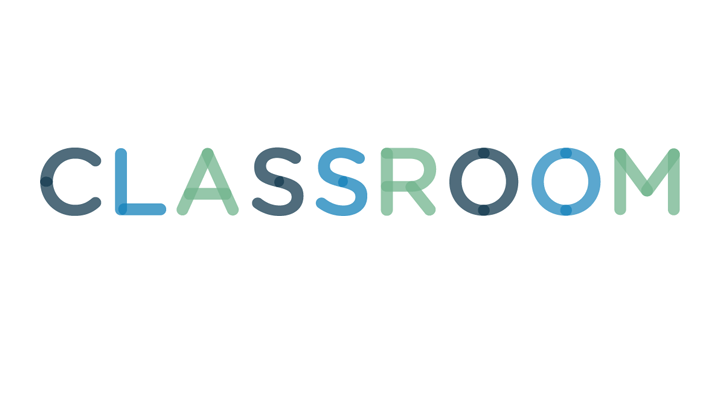 How to Write Book Titles in an Essay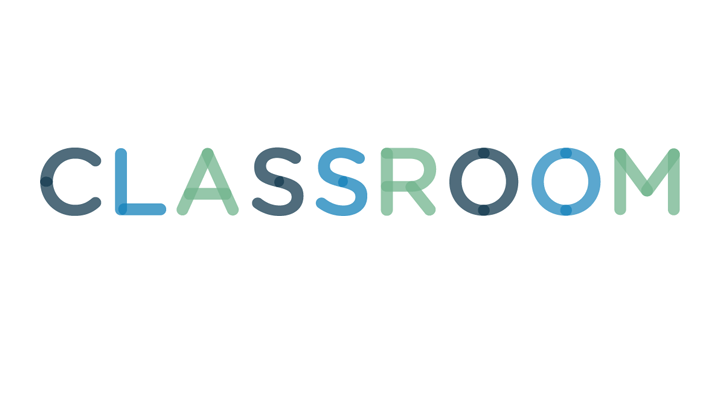 Summary of a Basic Reading Assessment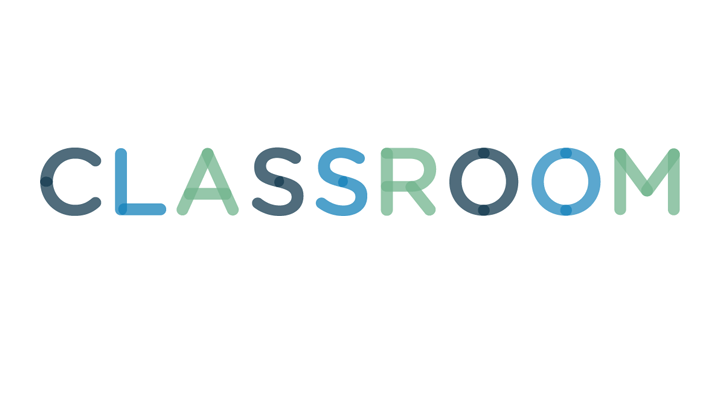 How to Remove Pop-Ups on a Samsung Galaxy Tab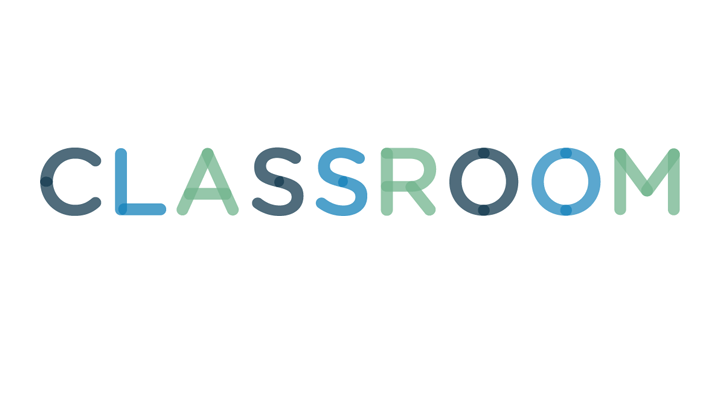 How to Study the King James Bible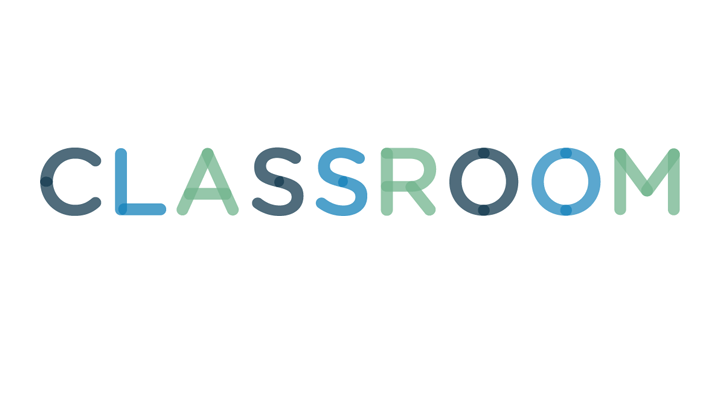 True or False: Mars Edition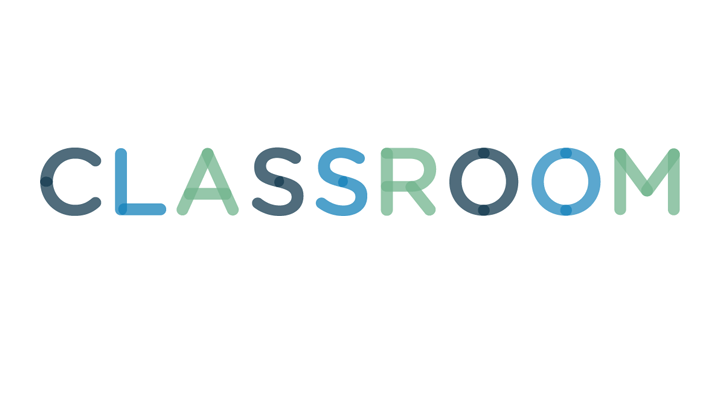 How to Write an Obituary for a Cremation Service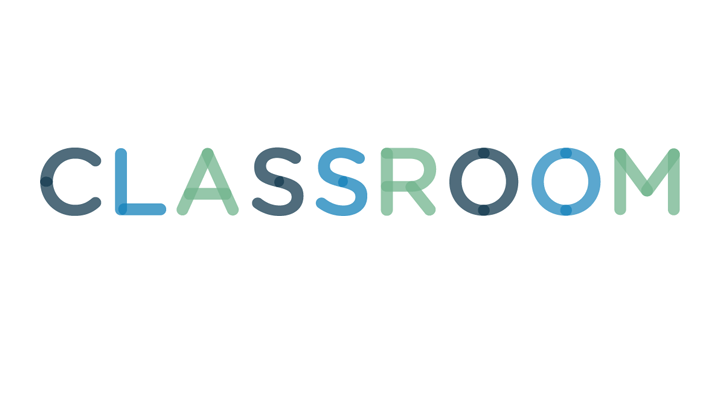 Parts of a Book: Title Page, Cover Page and End Page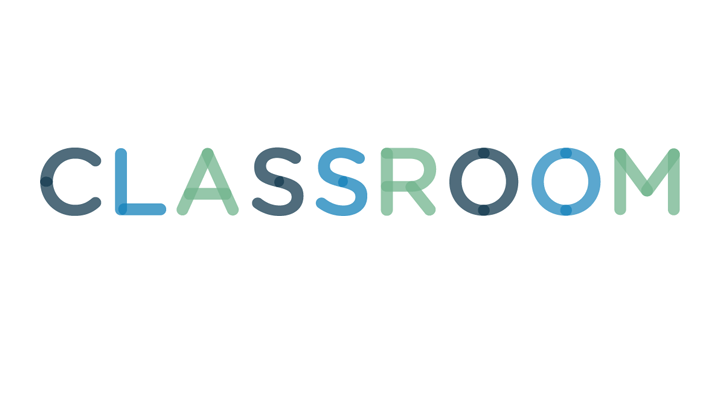 How to Save a File From Google Docs to a Flash Drive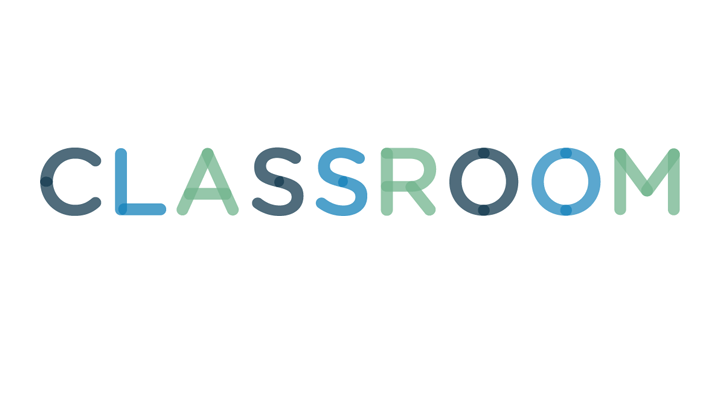 What Is a Frieze in Ancient Egypt?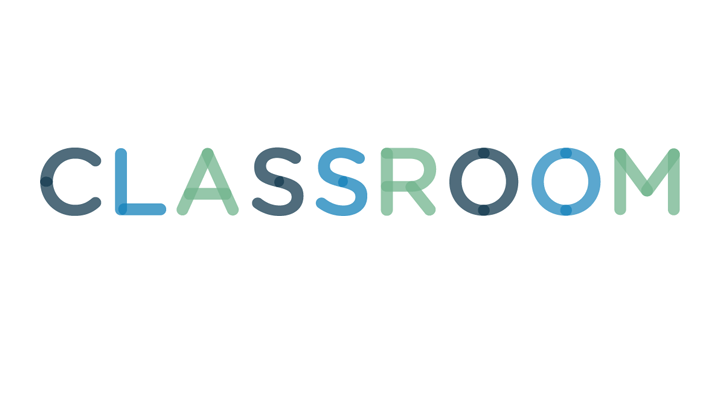 How to Use Obituary Archives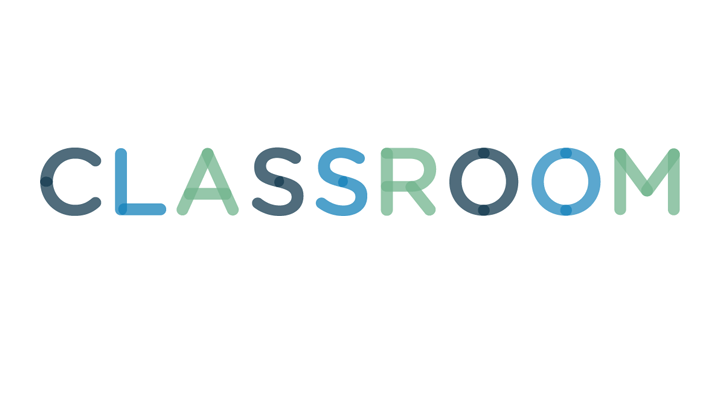 How to Use Retelling for Assessing Reading Comprehension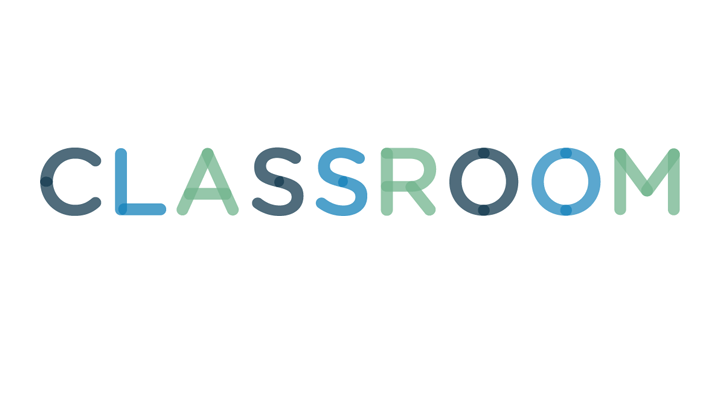 How to Make a Children's Book With Construction Paper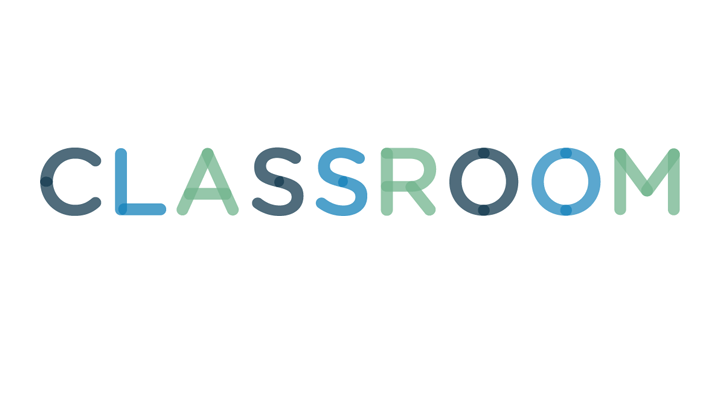 Similarities Between Essays & Research Papers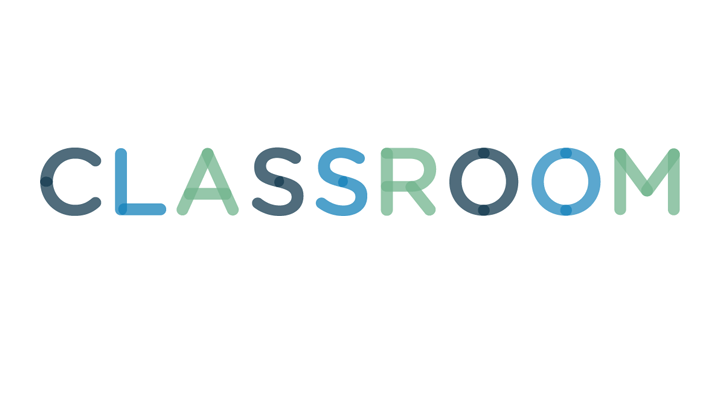 How to Print Firefox Bookmarks
Regardless of how old we are, we never stop learning. Classroom is the educational resource for people of all ages. Whether you're studying times tables or applying to college, Classroom has the answers.
Accessibility
Terms of Use
Privacy Policy
Copyright Policy
Manage Preferences
© 2020 Leaf Group Ltd. / Leaf Group Media, All Rights Reserved. Based on the Word Net lexical database for the English Language. See disclaimer .
EH -- Researching Short Stories: Strategies for Short Story Research
Find Articles
Strategies for Short Story Research
Page Overview
This page addresses the research process -- the things that should be done before the actual writing of the paper -- and strategies for engaging in the process. Although this LibGuide focuses on researching short stories, this particular page is more general in scope and is applicable to most lower-division college research assignments.
Before You Begin
Before beginning any research process, first be absolutely sure you know the requirements of the assignment. Things such as
the date the completed project is due
the due dates of any intermediate assignments, like turning in a working bibliography or notes
the length requirement (minimum word count), if any
the minimum number and types (for example, books or articles from scholarly, peer-reviewed journals) of sources required
These formal requirements are as much a part of the assignment as the paper itself. They form the box into which you must fit your work. Do not take them lightly.
When possible, it is helpful to subdivide the overall research process into phases, a tactic which
makes the idea of research less intimidating because you are dealing with sections at a time rather than the whole process
makes the process easier to manage
gives a sense of accomplishment as you move from one phase to the next
Characteristics of a Well-written Paper
Although there are many details that must be given attention in writing a research paper, there are three major criteria which must be met. A well-written paper is
Unified: the paper has only one major idea; or, if it seeks to address multiple points, one point is given priority and the others are subordinated to it.
Coherent: the body of the paper presents its contents in a logical order easy for readers to follow; use of transitional phrases (in addition, because of this, therefore, etc.) between paragraphs and sentences is important.
Complete: the paper delivers on everything it promises and does not leave questions in the mind of the reader; everything mentioned in the introduction is discussed somewhere in the paper; the conclusion does not introduce new ideas or anything not already addressed in the paper.
Basic Research Strategy
How to Research From Pellissippi State Community College Libraries: discusses the principal components of a simple search strategy.
Basic Research Strategies From Nassau Community College: a start-up guide for college level research that supplements the information in the preceding link. Tabs two, three, and four plus the Web Evaluation tab are the most useful for JSU students. As with any LibGuide originating from another campus, care must be taken to recognize the information which is applicable generally from that which applies solely to the Guide's home campus. .
Information Literacy Tutorial From Nassau Community College: an elaboration on the material covered in the preceding link (also from NCC) which discusses that material in greater depth. The quizzes and surveys may be ignored.
Things to Keep in Mind
Although a research assignment can be daunting, there are things which can make the process less stressful, more manageable, and yield a better result. And they are generally applicable across all types and levels of research.
1. Be aware of the parameters of the assignment: topic selection options, due date, length requirement, source requirements. These form the box into which you must fit your work.
2. Treat the assignment as a series of components or stages rather than one undivided whole.
devise a schedule for each task in the process: topic selection and refinement (background/overview information), source material from books (JaxCat), source material from journals (databases/Discovery), other sources (internet, interviews, non-print materials); the note-taking, drafting, and editing processes.
stick to your timetable. Time can be on your side as a researcher, but only if you keep to your schedule and do not delay or put everything off until just before the assignment deadline.
3. Leave enough time between your final draft and the submission date of your work that you can do one final proofread after the paper is no longer "fresh" to you. You may find passages that need additional work because you see that what is on the page and what you meant to write are quite different. Even better, have a friend or classmate read your final draft before you submit it. A fresh pair of eyes sometimes has clearer vision.
4. If at any point in the process you encounter difficulties, consult a librarian. Hunters use guides; fishermen use guides. Explorers use guides. When you are doing research, you are an explorer in the realm of ideas; your librarian is your guide.
A Note on Sources
Research requires engagement with various types of sources.
Primary sources: the thing itself, such as letters, diaries, documents, a painting, a sculpture; in lower-division literary research, usually a play, poem, or short story.
Secondary sources: information about the primary source, such as books, essays, journal articles, although images and other media also might be included. Companions, dictionaries, and encyclopedias are secondary sources.
Tertiary sources: things such as bibliographies, indexes, or electronic databases (minus the full text) which serve as guides to point researchers toward secondary sources. A full text database would be a combination of a secondary and tertiary source; some books have a bibliography of additional sources in the back.
Accessing sources requires going through various "information portals," each designed to principally support a certain type of content. Houston Cole Library provides four principal information portals:
JaxCat online catalog: books, although other items such as journals, newspapers, DVDs, and musical scores also may be searched for.
Electronic databases: journal articles, newspaper stories, interviews, reviews (and a few books; JaxCat still should be the "go-to" portal for books). JaxCat indexes records for the complete item: the book, journal, newspaper, CD but has no records for parts of the complete item: the article in the journal, the editorial in the newspaper, the song off the CD. Databases contain records for these things.
Discovery Search: mostly journal articles, but also (some) books and (some) random internet pages. Discovery combines elements of the other three information portals and is especially useful for searches where one is researching a new or obscure topic about which little is likely to be written, or does not know where the desired information may be concentrated. Discovery is the only portal which permits simul-searching across databases provided by multiple vendors.
Internet (Bing, Dogpile, DuckDuckGo, Google, etc.): primarily webpages, especially for businesses (.com), government divisions at all levels (.gov), or organizations (.org). as well as pages for primary source-type documents such as lesson plans and public-domain books. While book content (Google Books) and journal articles (Google Scholar) are accessible, these are not the strengths of the internet and more successful searches for this type of content can be performed through JaxCat and the databases.
NOTE: There is no predetermined hierarchy among these information portals as regards which one should be used most or gone to first. These considerations depend on the task at hand and will vary from assignment o assignment.
The link below provides further information on the different source types.
Research Methods From Truckee Meadows Community College: a guide to basic research. The tab "What Type of Source?" presents an overview of the various types of information sources, identifying the advantages and disadvantages of each.
<< Previous: Find Books
Last Updated: Nov 8, 2023 1:49 PM
URL: https://libguides.jsu.edu/litresearchshortstories
We use cookies to give you the best experience possible. By continuing we'll assume you're on board with our cookie policy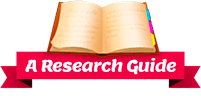 A Research Guide
Writing Guide
Assignment Writing
How to Write a Short Story - A Simplified Guide
How to Write a Short Story – A Simplified Guide
What is a short story – definition, how to start a short story.
Now let's get into the steps to write short story
Put down your basic story
Identify your protagonist
Start with a catchy first line
Learn from the opening of a film which usually invites the audience to the scene
Start with a surprise
Make sure your first line is clear
Establish a voice for the story
Try to summarize your story in that first line
Split your story into scenes
   It gives the story a structure
   Enables you to understand the different parts of the story and the ones that need a lot of work
  Has a conflict and tension
 Has a crisis or climax
 Has a resolution
Standard short story structure
Short Story Ideas You May Find Interesting
A story of an orphan who went through a hard childhood but later made it in life.
A story of a ghost – talk of a middle-aged woman who encounters a ghost.
What happens when a group of children discovers a dead body – many good writers tend to face death one on one. Tell your audience the experiences of these children.
Tells a story about your scar, this can be either an emotional or a physical scar. A good writer is one with the ability to remember each and every scar.
A story of a woman deeply in love with a man but ends up crushed after she goes through a break up with the fiancé.
A story about a long journey that ends up being a disaster. Many people go through journeys in which they wish to reach their destination but end up being delayed by some occurrences. Lord of the Rings is built on this.
 A story of a poor kid who runs into a big fortune that changes the trajectory of his life.
What happens when one gets into the path of a psychopath? How do they escape?
A poor boy meets a rich girl, parents don't support such kind of relationship, and how does it end?
What is your deepest fear? This should be your main weapon. Instead of running from it, write about it.
By clicking "Log In", you agree to our terms of service and privacy policy . We'll occasionally send you account related and promo emails.
Sign Up for your FREE account
UK Office: +44 2081 447946
US Office: +1 (253) 235 4136

Custom Writing
Essay writers for hire, essay writing help online, write my essay, other essay services, how to place an order:.
Select your academic level and the number of pages and pick a desired deadline
Then press "Order Now"
Add your instructions
Choose writer's category
Make a payment
Get your paper before the deadline
Assignment services
Online assignment writing service, assignment help, coursework paper writing, assignment writing services, buy assignment online, coursework writing service, research paper services, research proposal writing service, term papers writing services, research paper help, pay for research papers, academic research paper service, research papers writing services, buy a research paper, college papers for sale, annotated bibliography help, thesis services, thesis report writing services, thesis editing services, thesis writing services, phd services, phd writing services, phd proposal writing service, buy phd thesis, phd research and literature review, phd thesis editing, dissertation services, dissertation writing services, buy dissertation online, custom dissertation writing help service, dissertation proposal services, write my dissertation, dissertation editing services, dissertation literature review writing, dissertation consultation services, dissertation survey help, mba dissertation writing services, mba essay writing, mba dissertation editing, mba assignment help, mba thesis writing help, mba personal statement writing, law services, law dissertation writing services, law coursework writing services, bvc/bptc writing service – bvc/bptc opinion & drafting writing, law essay writing services, law assignment writing services, law report writing service, all subjects, university application help, college admission writing service, cover letter writing, college application help service, personal statement writing help service, resume writing help, bursary and scholarships application help, ucas application help, buy essay papers canada, buy essay papers uae, buy essay papers saudi arabia, buy essay papers new zealand, buy essay papers usa, buy essay papers uk, buy essay papers qatar, buy essay papers australia, buy essay papers ireland.
Sample Essays
Our Guarantee
Free Writing Tools
It's so easy to contact us
Just send us an email, give us a phone call or you can visit our professional and friendly UK team for an excellent level of service delivery. An easier way is just to drop us a message on our Live ChatBox on the bottom right of the page 
+44 20 8144 7946
+1 (253) 235 4136
24/7 Live Support
How to place an order
If you have any questions and want to find more about our services, kindly check our information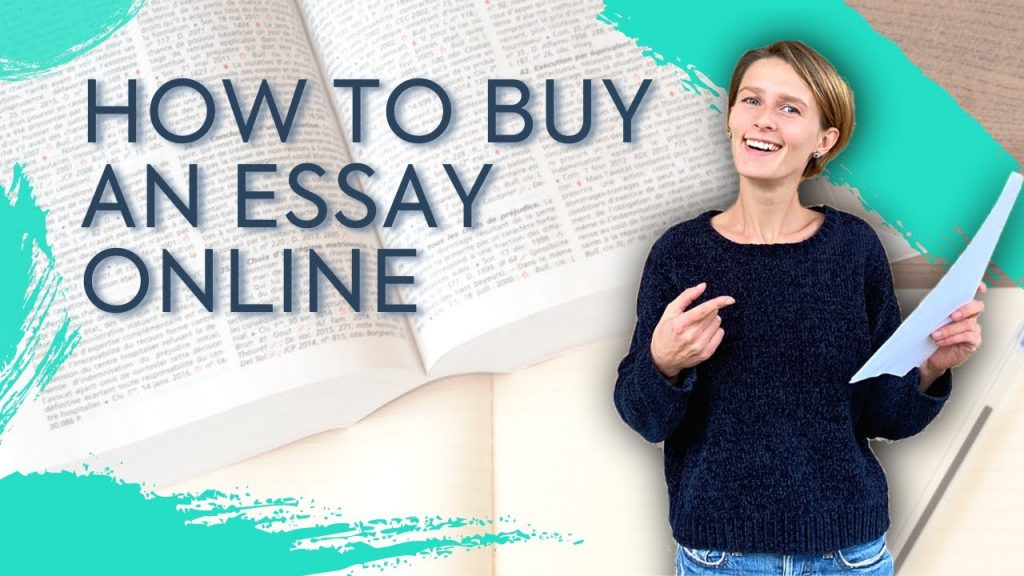 How to Write a Short Story Essay – Complete Guide
peachyessay
January 22, 2021
Blogs , Essay Writing Guideline
A short story essay is a blended type of short writing that consolidates an essay's components and a short story. The word tally of a short story paper is generally between 1000 to 5000 words. This kind of article is not quite the same as a short story or simply a five-section exposition.
A short story exposition consolidates the fiction in a short story and the non-anecdotal straightforwardness related to an essay. Finding some kind of harmony between the two to guarantee your reader gets the message is vital. Nonetheless, the important abilities for doing it when composing a short exposition probably won't be that simple.
How to Write a Short Story
In case you're prepared to handle this type of creative writing or simply need to figure out how to compose a short story to fortify the general nature of your book, here's the manner by which you can do that.
Zero in on Character Development
For a short story to be effective, you need to know your character well. Having great character development is fundamental in short stories since your characters frequently drive the story.
You just have a specific measure of time to show your readers who that individual is, and you can't do that if you don't have the foggiest idea of what their identity is.
Here is how to focus on character development.
Consider everything.
If you compose a short tale about your closest companion, whom you've known for a long time, as opposed to somebody you just met yesterday, you'll have the option to make a lot more grounded anecdote about your closest companion since you know them so well.
The equivalent goes for your anecdotal characters.
You don't need to invest a huge load of energy in your fundamental character, however, know their set of experiences, age, character, day-to-day life, companion life, love life, and different details that shape the manner in which somebody sees the world.
Remember that since your short story is, indeed, more limited than a novel, you may eliminate a couple of steps. Knowing the general character venture, be that as it may, can be useful for character improvement inside short stories.
Fortunately, the outlining process for a short story is a lot simpler than a full novel; you need to create one in order to have a cohesive flow throughout the story.
This is unquestionably helpful for those of you who are inclined toward outlining versus simply composing on a whim.
This is what your outline ought to include for a short story:
The perspective you'll utilize
How you'll begin the story
How you'll get from the earliest starting point to the main issue
What occurs at the "peak" (indeed, even short stories have one!)
The goal of the fundamental issue
The very end
Remember that your short story can end unexpectedly or you can substance it out until there's a satisfying ending.
Start with something strange
To snare readers with a short story, you should begin with something that will grab somebody's eye.
You don't need to begin your short story with something as weird; however, you would like to give your readers a feeling of who your character is by depicting something else immediately that additionally has to do with the core focus of your short story.
Complete the draft ASAP
This is particularly the situation with regards to short stories. When you have your framework and ability to begin composing, drafting the short story in full comes straightaway.
Try not to worry about editing or proofreading the story in any capacity at the present time. All things considered, you can't in any way, make great edits until you understand what the story looks like in full.
Edit your short story
Editing is the place where the polishing of a paper happens with regard to composing. We as a whole have this thought in our psyches that we'll get it amazing the first run through, and that is simply not how composing functions.
More often than not, your first draft is only the stripped-down of what's to come yet through line editing, formative alters, and proofreading, it will change into something better.
Consider serious composing as the wooden design of a house and the editing as the drywall, paint, windows, light apparatuses, entryways, and whatever else that will make the house complete.
These are a couple of things to look out for when editing your short story:
Point of view consistency
Tense consistency
Consistency with the setting of your story
Demonstrating as opposed to telling (readers need you to show more!)
Stronger imagery
Spelling/language structure/exchange
The editing process for short stories is basically the equivalent of books. The solitary contrast is that short stories will in general zero in more on symbolism and composition than they do full character and plot improvement.
This can be quite possibly the most troublesome thing for any book, not to mention a story that is simply a couple hundred to two or three thousand words.
What you need to consider while naming your short story is this:
What's the overall topic?
What is a novel thing about the story?
What sounds captivating, however, not illustrative?
What bodes well after reading the short story?
These inquiries will assist you with building up a title that bodes well, but at the same time is sufficiently captivating to pull readers in while remaining consistent with what is the issue here.
Get feedback
Regardless of how experienced you are as an essayist, you need criticism.
To learn and improve your writing , you need another person's open-minded perspectives on it.
We need this assistance on the grounds that the basic reality is; we're excessively near our composition.
It's difficult to read your story with a critical eye when you're the person who concocted and composed it in the first place.
Permitting expert writers to peruse your work and offer criticism is probably the most ideal approach to improve and ensure your story is actually how you need it.
Practice by composing short stories regularly
The main most ideal approach to figure out how to compose great short stories is by keeping in touch with them frequently.
When you're composing routinely, your cerebrum falls into the propensity for being imaginative and thinking as far as short stories.
The more you do it, the simpler it will get, and the more you'll improve. So focus on composing a specific number of short stories every week and adhere to that – regardless of whether they aren't your top choice.
Compose one short story consistently for 30 days
This is discrete from composing short stories frequently. If you truly need to launch your advance and get great immediately, at that point make a test for yourself.
Think of one short story, regardless of whether it's 500 or 1,000 words , every day for a whole month.
At the point when you're set, you'll have 30 full short stories to audit, edit, and refine. Doing this forms a propensity, yet it additionally gives you a great deal of involvement rapidly.
Zero in on a single message to share
Short stories are known for being significant despite the fact that they're not novel-length.
Furthermore, that implies they must have a central topic or message you need to get across. This can be anything from adoring yourself to disregarding cultural assumptions.
To do this, consider what you need individuals to leave your story feeling.
What is the ideal result?
If you simply need individuals to appreciate the story, that is extraordinary. Nonetheless, what makes a story significant and pleasant is the thing that readers get from it.
Conceptualize a few topics that are essential to you and work your short story around them. This will make you care about your story and satisfy your readers.
Tie it up with a fantastic closure
No one prefers a story that closes on a significant cliffhanger.
It's alright for your short story to have an uncertain completion. Truth be told, that will probably be the case essentially on the grounds that the story is… indeed, short.
Yet, you would like to tie your story up to such that leaves the reader feeling fulfilled regardless of whether they didn't find all the solutions.
Ordinarily, this implies getting back to a thought or component introduced at the outset.
This design regularly permits readers to feel like they've perused a total story versus simply a section of a bigger one.
Examples of Short Story Essay Topics
Your character opens the letter to find the greatest dread inside.
After a staggering fall, your character is learning the difficulties of recuperating after a mishap.
Your character inadvertently affronts their organization's CEO – just before a major promotion.
Your character lost a child years back yet lives as though it simply happened the day before.
Your character's town shrewd lady recounts the narrative of how sorcery was lost because of misuse.
Your character lives in a space case voyaging space, and they're additionally claustrophobic.
Debris glided from the peak and got up your character from their night's rest.
Your character hasn't eaten in days and stumbles upon real berries, thus does a starving bear.
At the point when your character's heart is broken, they should figure out how to mend it – anyway.
Your character is an orphaned 7-year-old who hears voices.
Short Story in an Essay
Other than the blended classification of composing, you can specify a short story in a paper. There is a sure method to do this, however. You need to realize how to compose the title of a short story in an article and how to cite a short story in an exposition.
When you compose a short story in a paper, you need to demonstrate that you are alluding to the story. If it is the title of one single short story, you compose it in quotes. If it is an assortment of short stories, the title ought to be composed in italics.
If you are referring to a section or page from a short story, just put it in quotes and you are all set. Regardless of whether you are composing a short story analysis exposition or a paper on short stories where you refer to a lot of sections, you should have the extricated passages in quotes to help your readers realize that it is replicated. You can even have your references stated to evade charges of plagiarism.
Also read : How to Analyse a Short Story
Purpose of Learning How to Write a Short Story
Here are the reasons why you should learn how to write a short story.
You gain proficiency with the skills of showing
When you just have a couple of pages to snare readers, illustrate the character, and recount a story, you wind up dominating the ability to show as opposed to telling.
You'll fortify individual chapters
Regardless of in the case, you're a fiction essayist or in the event that you favor non-fiction, the thought here is the equivalent.
A chapter is fundamentally a short story that is a piece of a greater entirety. Similar abilities you apply to compose an incredible short story will likewise assist you with composing stronger chapters.
Each piece of your book ought to be cleaned, solid, and alluring for your readers. Utilizing short story composing strategies will assist you with accomplishing that inside your parts.
Why are composing chapters significant if there's an entire book accessible for somebody to peruse? Because it snares readers and keeps them turning that page.
The explanation behind this is on the grounds that, to achieve a fruitful and great short story, showing is a significant piece of that.
It's extremely hard to compose an incredible short story without indicating the details and utilizing solid action words to paint a clear image of your character's life.
Those abilities will transfer into anything you compose, consequently making it greatly improved.
It makes the story areas of your true to life book additionally charming
Each nonfiction book has partitions where stories should be advised to convey the idea.
This is the thing that permits individuals to identify with you as a writer, which pulls them in more profound and makes the central message of your book impact them more.
However, if those accounts are feeble, not elegantly composed, and dull, it's far-fetched somebody will appreciate them so much.
All things considered, your message will get lost on the grounds that the book doesn't convey a similar effect.
How Long are Short Stories?
Short stories ought to stay under 7,000 words to be viewed as "short stories". They can be as short as just one sentence, as this is known as flash fiction.
You definitely realize that short stories are… more limited than your normal novel however do they have some other contrast?
As should be obvious, the primary distinction is length, yet that is not all. At the point when you compose a short story, you're just composing an exceptionally effective piece of your character's generally full life.
You don't need to unload your whole character's biography in two or three hundred words to compose an incredible short story.
Tips on Writing a Short Story
Here are the tips for writing a short story.
You ought to compose to a greater degree a description than a dialogue in your paper.
Add a twist to your story. It will help keep your readers on the edge and give them a specific fascination.
Ensure your first paragraph is catchy. As you don't have many occasions to grow and allow your readers to get intrigued, ensure they are snared from the first paragraph.
Start your story building to peak and convey a goal toward the end.
Make strong characters with multi-faceted highlights that make them as strong as could reasonably be expected and relatable to your crowd.
Useful Links:

Essay Services
Assignment services, mba services, by subjects, give your grades a boost, top academic writers ready, to help with your research proposal, connect with us.
Just ask our team to write your assignment and then sit back and relax. We'll get it done.
Safe & Trusted
Your Peachy Essay purchase is secure and we're rated 4.5/5
All work is written to order. No plagiarism, guaranteed!
We're here to answer any questions you have about our services

Quick Links
Peachy Essay provides model essays for tutoring and learning purposes only. At the end of the day, it's the students responsibility to do their own research and work. And therefore, submit their own work. We are a strong believer in academic integrity and have a "zero tolerance policy" on plagiarism. Therefore, all our works will be submitted with a FREE Turnitin plagiarism report.
© 2007 — 2023 Peachy Essay. All Rights Reserved. 
Spartanburg Community College Library
SCC Research Guides
ENG 102 - Short Story Research Guide
ENG 102: Short Story Research
This guide is designed to help you complete a research paper about a short story in English 102. Follow the steps below in order - each step builds on the one before it, guiding you through the research project. We offer research advice/tips, as well as recommended sources, citation help, etc.
What's in this Guide:
Next: 1. Getting Started >>
1. Getting Started
2. Explore Your Story
3. Narrow Your Topic
4. Find Literature Criticism
5. Cite Your Sources
6. Write Your Annotated Bib
7. Write Your Paper
Literary Criticism Guide
Questions? Ask a Librarian
Last Updated: Nov 9, 2023 8:29 AM
URL: https://libguides.sccsc.edu/ShortStory
Giles Campus | 864.592.4764 | Toll Free 866.542.2779 | Contact Us
Copyright © 2023 Spartanburg Community College. All rights reserved.
Info for Library Staff
Return to SCC Website
Related Topics
Short Story Writing Overview
Types of Writers
How to Become a Writer
Author Overview
Document Manager Overview
Screenplay Writer Overview
Technical Writer Career Path
Technical Writer Interview Questions
Technical Writer Salary
Google Technical Writer Interview Questions
How to Become a Technical Writer
UX Writer Career Path
Google UX Writer
UX Writer vs Copywriter
UX Writer Resume Examples
UX Writer Interview Questions
UX Writer Skills
How to Become a UX Writer
UX Writer Salary
Google UX Writer Overview
Google UX Writer Interview Questions
Technical Writing Certifications
Grant Writing Certifications
UX Writing Certifications
Proposal Writing Certifications
Content Design Certifications
Knowledge Management Certifications
Medical Writing Certifications
Grant Writing Classes
Business Writing Courses
Technical Writing Courses
Content Design Overview
Documentation Overview
User Documentation
Process Documentation
Technical Documentation
Software Documentation
Knowledge Base Documentation
Product Documentation
Process Documentation Overview
Process Documentation Templates
Product Documentation Overview
Software Documentation Overview
Technical Documentation Overview
User Documentation Overview
Knowledge Management Overview
Knowledge Base Overview
Publishing on Amazon
Amazon Authoring Page
Self-Publishing on Amazon
How to Publish
How to Publish Your Own Book
Document Management Software Overview
Engineering Document Management Software
Healthcare Document Management Software
Financial Services Document Management Software
Technical Documentation Software
Knowledge Management Tools
Knowledge Management Software
HR Document Management Software
Enterprise Document Management Software
Knowledge Base Software
Process Documentation Software
Documentation Software
Internal Knowledge Base Software
Grammarly Premium Free Trial
Grammarly for Word
Scrivener Templates
Scrivener Review
How to Use Scrivener
Ulysses vs Scrivener
Character Development Templates
Screenplay Format Templates
Book Writing Templates
API Writing Overview
How to Write a Book
Writing a Book for the First Time
How to Write an Autobiography
How Long Does it Take to Write a Book?
Do You Underline Book Titles?
Snowflake Method
Book Title Generator
How to Write Nonfiction Book
How to Write a Children's Book
How to Write a Memoir
Mistakes to Avoid When Writing a Book
How to Write a Book Title
How to Write a Book Introduction
How to Write a Dedication in a Book
How to Write a Book Synopsis
Business Writing Examples
Business Writing Skills
Types of Business Writing
Dialogue Writing Overview
Grant Writing Overview
Medical Writing Overview
How to Write a Novel
How to Write a Thriller Novel
How to Write a Fantasy Novel
How to Start a Novel
How Many Chapters in a Novel?
Mistakes to Avoid When Writing a Novel
Novel Ideas
How to Plan a Novel
How to Outline a Novel
How to Write a Romance Novel
Novel Structure
How to Write a Mystery Novel
Novel vs Book
Round Character
Flat Character
How to Create a Character Profile
Nanowrimo Overview
How to Write 50,000 Words for Nanowrimo
Camp Nanowrimo
Nanowrimo YWP
Nanowrimo Mistakes to Avoid
Proposal Writing Overview
Screenplay Overview
How to Write a Screenplay
Screenplay vs Script
How to Structure a Screenplay
How to Write a Screenplay Outline
How to Format a Screenplay
How to Write a Fight Scene
How to Write Action Scenes
How to Write a Monologue
Technical Writing Overview
UX Writing Overview
Reddit Writing Prompts
Romance Writing Prompts
Flash Fiction Story Prompts
Dialogue and Screenplay Writing Prompts
Poetry Writing Prompts
Tumblr Writing Prompts
Creative Writing Prompts for Kids
Creative Writing Prompts for Adults
Fantasy Writing Prompts
Horror Writing Prompts
Book Writing Software
Novel Writing Software
Screenwriting Software
ProWriting Aid
Writing Tools
Literature and Latte
Hemingway App
Final Draft
Writing Apps
Grammarly Premium
Wattpad Inbox
Microsoft OneNote
Google Keep App
Home » Blog » How to Write a Short Story That Gets Read (In 7 Steps)
How to Write a Short Story That Gets Read (In 7 Steps)
TABLE OF CONTENTS
On the surface, a short story may sound easy. Like a novel , but shorter, easier, and less complicated. Learning how to write a short story well, however, is no easy feat.
An experienced writer will let you in on a little known fact: short stories are often more difficult to write successfully than a novel. It may not take as long, but that doesn't mean it's easy.
Short stories are, of course, much shorter than a novel. Therefore, there is not nearly as much room to let things grow, breathe, and evolve.
You need to get your point across in a small window of both time and space. It's not as straightforward as it sounds. There are a few steps you can take to make sure it's as strong as possible:
Familiarize yourself with the definition of a short story
Create an outline
Remember to show, not tell
Know the essential elements
Get creative
Craft the title
Finds some tools to help you
As with all types of writing , anyone can do it. It takes knowledge, practice, and skill to know how to write a short story well . An effective short story is one that leaves a reader in shock, in tears, in awe, or all of the above.
Write a Good Short Story With a Template
Before diving into your short story, it might be helpful to set yourself up with a template. A short story template can help you create an effective outline and see the direction of your story before you even start.
Even though it's not as long as a novel, a short story still needs lots of planning.
Using novel writing prompts in conjunction with the following steps will give your short story the best chance at success.
1. How to Write a Short Story: What is it?
For some, a short story needs to have a very short word count. I like to keep short stories to around 3000 words or less. These are easily read and digested in a single sitting, and if done right, will pack a punch in a short period of time.
By definition, however, a short story can be up to 10,000 words. Beyond this, you are looking at a novella. You can also try a type of fiction writing called flash fiction. This is a form of micro fiction that is typically 1000 words or less. In other words, an  extremely  short story .  In fact, some people try to write a story so short that it fits into a single tweet. There's a whole community dedicated to this on Twitter.
Short stories and micro fiction are common high school writing assignments as they can teach elements of storytelling without having to assign a novel to every student.
Short stories are fun to write, fun to read, and can be extremely profound. They are also often studied in classrooms as they display powerful examples of writing techniques as well as interesting and provocative world views.
However, they are not nearly as popular as the novel. Novels are easily the most well-read and lucrative area of fiction. But, this doesn't mean writing short stories isn't worth it.
Anthologies
Many authors come out with short story collections. These are a single book that contains multiple short stories. The stories are sometimes connected, while other times they are all entirely stand-alone.
Authors often do this after they have already published and sold a successful novel. This way, their short story anthology can ride on the success of their novel a little bit. The author already has attention on them, so their short stories are easier to market and advertise for.
Other times, writers will contribute one or two short stories to an anthology comprised of work from several different authors. In this case, the contributors will all share in the profits when it sells.
Either way, there are methods with which to sell your short story. You just can't go about it in the same way as you would when publishing a novel.
Classic Short Stories by Famous Authors
There are many classic, well-known short stories by famous authors. Some short story examples that are expertly written and deeply meaningful:
"The Tell-Tale Heart" by Edgar Allan Poe
"Chivalry" by Neil Gaiman
"The Gift of the Magi" by O. Henry
"The Signal-Man" by Charles Dickens
"Barn Burning" by William Faulkner 
"Miss Temptation" by Kurt Vonnegut 
"The Snows of Kilimanjaro" by Ernest Hemingway
These short tales have gone down in history for their ingenuity. They did such a fantastic job at setting the atmosphere, bringing their character to life , and awing the reader, that they will forever be remembered.
That is what a short story is all about.
2. How to Write a Short Story Outline (Template)
One thing a short story has in common with a novel is the need for an outline . Can a short story be written without an outline? Yes, it can. And, your chances of being successful without an outline are much greater with a short story than with a novel.
However, knowing how to write a short story outline will reap you some benefits and save valuable time. Especially if your story is going to be on the long side of "short," (8-10,000 words) then an outline will help you craft the story in the best way possible.
Outlining a short story isn't too different from outlining a novel . The main difference is in the complexity. A short story outline won't be as comprehensive as a novel outline, simply because you don't have as much time to add detail.
A short story outline will be clear, direct, and concise. It will tell you the main points of the story, and where things are headed. Once you map out these basic elements, actually writing it will become a breeze.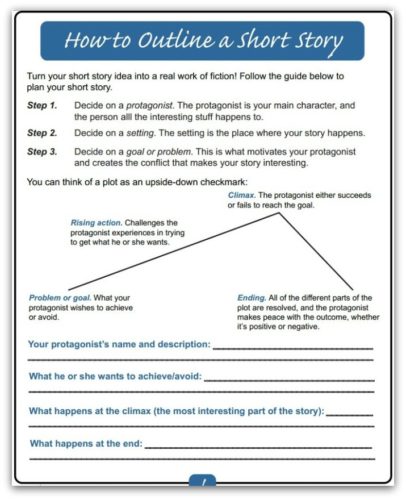 Above is a basic template for your short story outline. It prompts you for all the key information. Fill in the specifics of your story, and things will start coming together.
3. Show Don't Tell
This is a popular piece of general writing advice. In any type of writing, especially fiction, you want to show your readers what's going on, most of the time. However, in a novel-length piece, a little bit of telling can be okay too.
Not so in a short story. With so little time to put together a beginning, middle, and end, you don't have any room for lengthy descriptions, backstories, or huge revelations.
Make sure everything is being shown to your readers, and don't waste time telling them the information.
4. Elements of a Short Story
I always encourage writers to be bold, creative and break the rules. This is what can separate good fiction from great fiction. That being said, some essential elements are included in almost every short story.
[table id=32 /]
These are things that help keep it brief and entertaining at the same time.
The Message
Short stories are rarely written for no reason. Yes, they are meant to entertain. But they should also leave a lasting impression on the reader.
Think about the message behind your short story. What are you trying to say? What is the strongest emotion behind the story? Are you writing about love, hatred, bitterness, sadness, anger, or something else?
F. Scott Fitzgerald puts it simply: " Find the key emotion; this may be all you need know to find your short story. "
A famous short story writer, he has written many short stories. Some of his most notable titles include:
" The Diamond as Big as the Ritz"
"The Curious Case of Benjamin Button"
"The Camel's Back"
"The Last of the Belles"
This main emotion and the message you want to get across will be what drives your story. It is the reason you're writing, and without reason, a story will fall flat.
Minimal Characters
A short story should not have a large cast of characters. Most of the time, they will focus on one or maybe two main characters. For some stories, a small handful of side characters can be useful and appropriate, but that's it.
Too many characters within a short story will become confusing and overwhelming. Because of the shorter length, you will be jumping back and forth between them too often.
You also won't be able to properly develop any of your characters, if you have too many. The window for character development is small, so you must use it wisely.
Some tips on writing your characters well within a short story:
Make at least one of the characters someone the readers will want to root for.
All your characters should want something , even if it is a single item.
Be ruthless. No matter how wonderful and lovely your characters are, don't be afraid to make terrible things happen to them.
As well as keeping the characters to a minimum, don't try to play around with too much perspective shifting. Whether told from the first or third person, it is best to keep the point of view the same throughout. The second person is much less common. 
Short and Concise Plot
A sophisticated and well-developed plot is something to be praised and admired – but it is usually found in a novel .
Some things to think about when creating the plot of your short story:
Start as close to the end as you can. Keep the rising action intense and concise. This allows you to give more attention to the deepest, most important and climactic parts of the story.
Reveal information quickly. Suspense is great, but you can only have so much of it in a short story.  Don't drag out the inciting incident and make the plot points clear. 
Every single sentence should have a purpose. Revealing information, forwarding the plot, developing a character, etc. There is no room in a short story for fluffy extras. Familiarize yourself with short story structure. This will help you ensure you include the right elements and leave out the unnecessary ones.
Even if you keep all of these things in mind, your story will still probably end up being too long. This is why editing is essential. Once your first draft is done, be as ruthless with your editing as you were with the characters.
Cut out absolutely anything and everything that is not essential to the plot. And then, go back for another round. This will get you down to the bare bones of your story. This is what will make it both short and effective. This is where true creative writing is tested. Can you make an impact in just a few words? 
Any book will indeed come with a good hook. However, it is especially important with a short story that the beginning be strong and impactful.
With a short story, you need to introduce your characters, reveal the setting, create the right atmosphere, and grab the reader's attention all at once. Ideally, it should all be in the first paragraph. 
This isn't an easy thing to do, but it's crucial. A good opening can be done a few different ways:
Throw the readers into an intense action scene. Perhaps even the very climax of your story should double as the beginning. A bank robbery, a murder, a car chase, or violent fight scene will all leave a reader wondering what on earth is happening, and why. They will have no choice but to keep reading to find out.
Pose several questions at once that will prompt them to keep reading. For example, make them wonder who the character is, why they are where they are, and why they're doing what they're doing. You can do this by presenting your main character in an unusual situation, rather than immediately describing who they are and why they are important.
Anything that is interesting, shocking, or creates immediate questions will make for a good hook. If you can hook your readers, they will always want to continue on to the end.
An Ending That Makes Readers Think
Lastly, you need a strong ending that leaves a lasting impression. The goal with a short story is to make an impact on your readers. Short stories can be incredibly powerful when executed well.
Don't rush through the ending. You may already know exactly how you want it to end – but it still needs to be done well!
Don't be afraid to think outside the box and create a unique and unexpected ending. There are a few strategic ways to write a powerful ending to a short story:
A cliffhanger. This requires balance as you don't want to leave your readers questioning everything about the resolution. But, leaving one thing up in the air will make them think. It will have them running through all the options and deciding which one they want the most. Some readers may even go back through the story to see if there are any clues to the true ending.
A twist. Twist endings are classic for a reason – they work! A well written and adequately executed twist will have your readers reeling. They will lay there in shock, combing through the story over and over again to find any instances of foreshadowing, once the ending is revealed.
Dialogue. Ending a story with dialogue is similar to a cliffhanger, though generally less shocking and intense. Instead, it leaves things more gently open-ended and will have readers curiously pondering what was said or done next. This is an excellent way to have a highly emotional impact. It's also a good way to set up the next short story if you have a sequel planned. 
Whatever type of ending you choose to use in your story, always ensure that it makes sense.
Even the craziest twist endings need to make sense in some way. If you are planning on doing a big reveal, make sure you do leave small, barely noticeable clues throughout the story.
This will help the reveal to be shocking, but still logical, and may even have some of the more observant readers guessing at the twist before it happens.
5. How to Write a Creative Short Story
Due to the shorter length, a great short story can be produced at a much faster rate than a novel. And, while less popular, they can also be published just as fast especially with the growing self-publishing industry.
This means that in order to stand out, you need to be intuitive and creative. You can't write something boring and unoriginal, because everyone will have seen it before. Another common place to see short stories published is in a literary magazine. If short enough, they can be included in a one or two-page segment. 
There are some strategies you can use to write something sufficiently creative and unique:
Write something that reflects you. Don't write something that you feel you should write. Write something that you love and are passionate about. Write the story that you want to tell, and the right readers will come.
Break the rules. At this point, you probably know all of the writing "rules. " You've read the guidelines, the articles, the advice from successful authors . But, If you're feeling rebellious, then go for it. Go against everything you know to be "right" and proper. If the story turns out to be a bust – oh well! Write another one. Sometimes, the very best stories are the ones that have broken all conventions.
Think outside the box. This may seem obvious, but too many writers fall prey to the temptation of writing what they think will sell. They stick to what is currently popular because they know people love it. But, trends pass. You want to write something original that will still be relevant in 20 years when no one cares about vampires anymore.
Don't be afraid to write something controversial and/or provocative. Touch on those subjects that others think are taboo. Give a voice to things that no one talks about. Stories like these can be wildly entertaining, but they may also spark some real conversation.
Another simple but impactful way to be creative within your short story is to liven up your dialogue tags a little bit. Constant "he said, she said" gets boring and stagnant real fast.
Here are some examples of common dialogue tags:
He whispered.
She screamed.
He snapped.
They retorted.
She stuttered.
They exclaimed.
She mumbled.
Not only are these things more descriptive, but they will make reading the story more interesting.
6. How to Write a Short Story Title
Knowing how to write a short story title is just as important as the story itself. The title needs to be catchy, smart, and appropriately reflective of the story and its plot.
The title is the first thing a reader will see. And, unlike with a novel, there usually isn't an image to go with it. A novel also has a cover design that can be used to captivate and engage a potential reader.
Some short stories may come with illustrations, but most appear with only a title and the text within an anthology. A boring and uninspired title will have most readers skipping the story in favor of the next one.
There are a few things you can keep in mind when crafting the perfect title for your short story:
Don't let it become too long. Five or six words maximum is a good rule of thumb.
Explore the overall themes and message of your story. The title should reflect this.
The title should include a hint at the plot. Just by reading the title, a reader should have at least a vague idea of what's going to happen.
Just because a story is short, doesn't mean the title isn't important! Don't neglect this part of the process, as it will be crucial to the success of your short story.
7. Short Story Writing Tools
Writing anything – short fiction, novels , nonfiction – can be daunting and difficult. Sometimes the shorter pieces are even harder than a novel-length work because you don't have as much wiggle room.
When the writing gets tricky, don't be afraid to seek some assistance.
This can come in the form of human help from your fellow writers, or you can turn to some writing software to guide you. There are many options when it comes to this, but I can recommend two that will no doubt help you create the best short story possible.
The first is Squibler. While Squibler has been specially designed for those wishing to write a book , it can still help you with a shorter fictional endeavor.
Squibler offers an abundance of organizational tools that are sure to make your life easier.
These include:
A place for notes and research
A place for your outline – no matter how detailed
Chapter and scene organization
Free templates
A convenient tag system
Easy access and searchability
All of these things can come in handy when you are writing a short story. Depending on the style and genre of your story, you may need to do a lot of research despite the shorter length.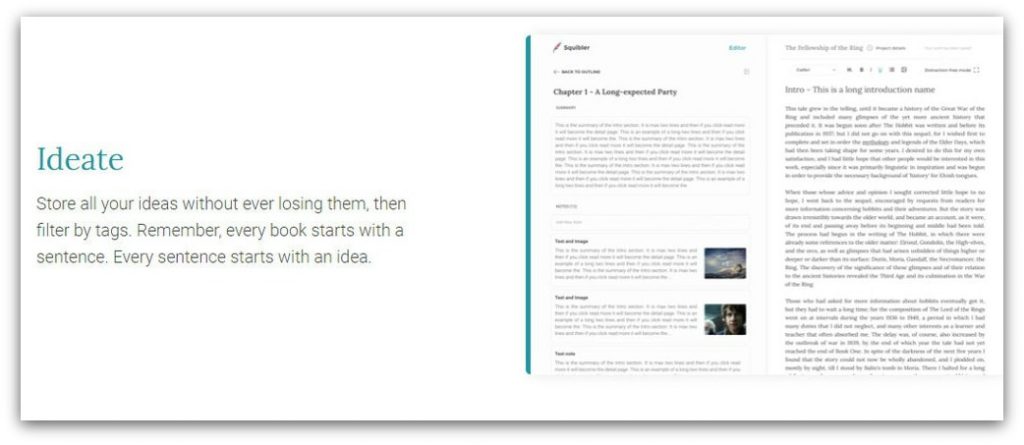 I discussed the importance of an outline for a short story earlier – Squibler will assist with and accommodate this as well.
Squibler won't write the story for you. But, it takes care of all the small details so you can focus on writing and creating something amazing.
Once you have completed the first draft of your short story, it will be time to edit. Of course, as a writer , you are more than capable of doing much of this yourself.
However, we are human and we make mistakes. Grammarly is there to help you through the editing process. Once it scans your work, it will pick out the spelling and grammatical errors, and show them to you.
In addition to pointing out the errors you've made, it tells you how to fix them. These can be small things like an unnecessary comma or a missing period. But, a lot of little things can add up.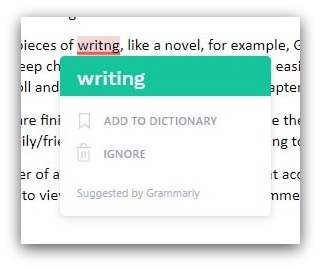 Grammarly is free to use and can be integrated with a few different things:
Microsoft Word
Google Docs
Chrome Browser
Grammarly makes your writing better, but it also makes you a better writer . It will fix up your current writing, and if you pay attention to the corrections it makes, you can start learning from your own bad habits.
Grammarly is an effective editing tool for all types of writers , fiction or otherwise. It cleans up your work fast. This saves you time, improves your craft, and helps you remain professional and polished.
For an enhanced editing experience, Grammarly offers a premium upgrade that provides you with additional, more advanced checks.
If you are writing a lot of short stories and hope to publish them all, the upgrade might be the right choice for you.
Writing Prompts
If you're struggling to come up with some short story ideas, you can beat writer's block by using some writing prompts. Especially if it's your first time, these can be helpful.
A good place to start is with this  writing prompt generator . It offers you more than 500 options to inspire a story. Use the prompts for a first sentence idea or to solidify the end of the story. Sometimes creating that satisfying ending first actually helps you develop the rest of the plot. 
Write a Short Story of Your Own
Short stories are a fun, unique, and often mind-bending part of the literary world. Knowing how to write a short story is a valuable skill as it's not easy.
Short stories that are successful, however, can be some of the most intense, powerful, and thought-provoking pieces of fiction out there.
Once you hone your skills and understand exactly how they work, your short stories will be unstoppable.
Related Posts
Published in Short Story Writing
Join 5000+ Technical Writers
Get our #1 industry rated weekly technical writing reads newsletter.
The Art of Storytelling in Academic Writing: 5 Steps to a Better Research Paper
Life is about stories. We each have one. Humans use stories to create social connections, to share ideas, to entertain, and to inform. Communication takes place through stories, whether fictional, historical, or contextual. But what many people don't know is that storytelling is just as important when it comes to academic writing.
Manuscripts submitted for publication, dissertations, and other research reports tell the story of a scientific investigation. Stories consist of five major components: setting, conflict, character, plot, and theme. Each component has its parallel in academic writing.
Since I don't have time to dissect an entire manuscript or dissertation, I'm going to use an abstract to illustrate the concept of storytelling in academic writing. An abstract contains all the major elements of a research report: background, method, results, and conclusions.
Consider the following sample abstract:
The United States is currently facing a shortage of family practice physicians, resulting in fewer preventative health care options for patients and an increasing number of non-urgent visits to hospital emergency rooms. Despite a steady increase in medical school applications, student enrollment is limited due to a shortage of clinical faculty. Previous studies have identified high turnover rates among clinical faculty as a major challenge for medical schools. In the present study, the factors related to successful recruitment and retainment of clinical faculty were investigated by exploring the lived experiences of novice clinical faculty during the role transition from clinical practice to clinical educator. Three common themes associated with positive role transitions were identified: orientation, training, and ongoing support. The results of this study may assist human resources personnel in medical schools with the development of programs to improve recruitment and retention of novice clinical faculty.
1. The Setting
In a research report, the setting is provided by the background information, which is drawn from the scientific literature. The reader needs to understand the overall problem and how the research topic addresses the problem. A good introduction takes the reader from a broad description of the problem to the specific focus of the study in a series of logical, sequential steps.
In the example above, the abstract begins by describing a nationwide crisis: the shortage of family physicians. The shortage of physicians is due to a shortage of clinical faculty to teach medical students. The shortage of faculty is due to high turnover rates. The high turnover rates are due to issues with recruitment and retention of faculty, which is what the study aims to address. Thus, in a few sentences, the reader is taken from a broad problem (nationwide shortage of family physicians) to the focus of the study (recruitment and retainment of clinical faculty) in a series of logical steps that clearly explain the relevance of the study to the issue at hand.
2. The Conflict
In stories, the conflict is a struggle or an oppositional situation that involves the central character. In research reports, conflicts are based in the scientific literature. Two main types of conflict in research are discrepancies in results and gaps in the literature (i.e., unanswered questions).
When writing a paper or dissertation , a clear description of the conflict serves to engage the reader and imparts a degree of importance to the study. In the example above, the conflict is a gap in knowledge regarding the reasons for high turnover rates among clinical faculty in medical schools. The importance of the study is emphasized by connecting the gap in knowledge to the broader problem: the shortage of family physicians. Importantly, the consequences of the present situation are clearly identified: emergency rooms are being taxed by visits from patients who would be better served by a family physician, and family physicians often engage in preventative health measures to further reduce the need for hospitalization. Thus, in this case, the conflict is presented as a crisis situation with implications for healthcare costs and the health of U.S. citizens.
3. The Character
Once the background (setting) has been presented and the reader is made aware of the conflict, it is time to introduce the main character: the study. The study should be introduced to the reader as the solution to the conflict. I like to think of it as the hero swooping in to save the day.
In the above example, the problem has been clearly presented in the first three sentences. The fourth sentence introduces the study by presenting it as the potential solution to the conflict.
In the present study, the factors related to successful recruitment and retainment of clinical faculty were investigated…
The reader has already been made to understand how the successful recruitment and retainment of clinical faculty relates to the overall problem (the shortage of family physicians). The study is introduced as a means to resolve the problem (by identifying the factors involved in successful recruitment and retainment of clinical faculty). This introduction not only emphasizes the importance of the study to the reader, but also continues to engage the reader and maintain interest. Importantly, the reader is clear about the role of the study in resolving the conflict, and the need for the study is apparent.
Aside from presenting the role of the main character (to resolve the conflict), the reader also needs to be introduced to the main character. The sentence fragment above ends with the following brief description of the methodology that not only explains how the study aims to resolve the conflict, but also describes the nature of the study itself:
…by exploring the lived experiences of novice clinical faculty during the role transition from clinical practice to clinical educator.
The qualitative nature of the study is made apparent by the description of the method (exploring the lived experiences of novice faculty). In addition, the reader learns that the phenomenon of role transition provides an outcome measure for the study. In other words, factors that are associated with successful recruitment and retention of clinical faculty are assumed to be associated with a positive role transition. Thus, the study is also phenomenological in nature.
With this information, the reader can create a framework, a mental context in which all the information that follows will be interpreted. Once again, this technique serves to engage the reader and reinforce the importance of the study.
4. The Plot
The plot consists of the events that happen in a story that relate to the central conflict. In a research report, the plot is simply the description of the study and the results. However, as with fictional writing, the connection to the central conflict must be made clear to the reader throughout the manuscript or dissertation. Confusing plotlines are the bane of any writer.
The purpose of the methods section is to provide a context in which the reader can interpret the findings and to allow other researchers to reproduce the study. Ideally, the methods section is written in a logical order that follows the sequence of events that comprise the method, beginning with sampling and followed by data collection, sorting or filtering (if applicable), and data analysis.
Results should be presented in a format that is easy to follow using visual aids such as tables, graphs, and illustrations as appropriate. The goal should be to make it easy for the reader to access the results. For example, lengthy textual descriptions of measures or statistical data should be avoided. No matter how groundbreaking the research, nobody wants to slog through paragraphs filled with numbers.
Results should be presented in a way that clearly connects them with the research topic. One of the more common mistakes I find when editing a dissertation is the presentation of results that have no clear connection to the research topic. Like a plotline that has no clear connection to the main conflict in the story, such tactics leave the reader with the impression that the material was added to provide bulk rather than substance.
5. The Theme
The theme of a story is the central idea or belief that the author wishes to convey. In a research report, the theme is largely found in the discussion of the results and the conclusions drawn from the findings, including implications for future research.
In the sample abstract above, the findings are necessarily brief. However, they convey a central message: novice clinical faculty need proper training, orientation, and support in order to be successful in their transition from practice to teaching. The implications are clear: implementing these practices will help retain novice faculty, which will boost the number of medical students and increase the number of family physicians.
The theme of a study is important: it emphasizes the contribution of the study to the body of knowledge in the field, it offers explanations for unexpected or potentially conflicting results, and it provides the reader with a sense of direction for future studies. In the sample abstract, the last sentence leaves the reader with a sense of future directions for the research.
The results of this study may assist human resources personnel with the development of programs to improve recruitment and retention of novice clinical faculty.
There is an art to writing about results. The researcher must be honest about what the study found (or did not find), point out limitations while not making the study appear weak, and draw conclusions that are clearly supported by the data. While major findings are easier to present in a positive light, the reality of scientific investigation is that studies often yield negative or conflicting results. The ability to demonstrate the importance of such findings is the mark of good academic writing.
I've mentioned reader interest and engagement frequently in this article, and you may ask yourself why, as a researcher publishing a study, these things should matter. The truth is that scientists, like many other professionals, succeed by convincing others of the importance and relevance of their work. This is achieved through clear communication that engages the reader.
Storytelling has been a method of information exchange for humans since we first began to communicate ideas. Thus, applying the concepts of storytelling to academic writing can promote the conditions that are necessary for success. Grants are awarded, promotions are granted, and presentations are well attended all on the basis of clear, engaging communication. There are thousands of scientists out there who possess a high degree of intelligence and are doing work in important areas of research. To stand out among the crowd, you'll need clear and effective communication. The best way to do that? Tell a good story.
Share This Story, Choose Your Platform!
Related posts.
5 Stages of Becoming a Fiction Writer
8 Great Reasons to Journal
William Faulkner's Literary Themes
+1 (888) 985-3395
Live chat available 7 days a week, 7am-7pm EST.
We're hiring!
© Copyright 2023 Edit911, Inc. | Terms of use | Privacy Policy