MIT Supplemental Essays 2023-24 – Prompts and Tips
September 8, 2023
When applying to MIT, a school with a 4% acceptance rate where a 1500 SAT would place you below the average enrolled student (seriously), teens should be aware that it takes a lot to separate yourself from the other 26,000+ applicants you are competing against. While trying to be among the 1 in 25 who will ultimately be accepted sounds like (and is) a rather intimidating proposition, every year around 1,300 individuals accomplish this epic feat. We've worked with many of these students personally and can tell you one thing they all had in common—exceptionally strong MIT supplemental essays.
(Want to learn more about How to Get Into MIT? Visit our blog entitled:  How to Get Into MIT: Admissions Data and Strategies  for all of the most recent admissions data as well as tips for gaining acceptance.)
There are few schools that offer as many essays as the Massachusetts Institute of Technology. All applicants are required to respond to five prompts as they work through the MIT application. Your mission is to write compelling, standout compositions that showcase your superior writing ability and reveal more about who you are as an individual. Below are the MIT supplemental essays for the 2023-24 admissions cycle along with tips about how to address each one.
MIT Supplemental Essays – Prompt #1: 
We know you lead a busy life, full of activities, many of which are required of you. Tell us about something you do simply for the pleasure of it. (200-250 words)
There are many different ways that you can approach this prompt, but the first step is to take MIT at their word that they are sincerely interested in what you do "simply for the pleasure of it." While this may be something that also happens to be high-minded and/or STEM-oriented in nature, there is no expectation that this will be the case.
In essence, you want to ask yourself, what brings you great pleasure and happiness? Universal experiences of joy like family, a beautiful sunset, smiling children, or your cat or dog curled on your lap are perfectly acceptable answers here. However, you could also talk about dreams for the future, more bittersweet moments, abstract thoughts, moments of glorious introversion, or even something semi-embarrassing and vulnerable. The only "wrong" answer to this question would be an insincere one. As you enter the brainstorming phase, just make sure to turn off your "resume mode" setting. Instead, allow yourself to embrace the limitless possibilities of this essay.
Essay Prompt #2 
What field of study appeals to you the most right now? Tell us more about why this field of study at MIT appeals to you. (Note: You'll select your preferred field of study from a drop-down list.) (100 words or fewer)
Generally speaking, we all have a story of what drives us to pursue a certain academic pathway and career. How did your interest initially develop? What was the spark? How have you nurtured this passion and how has it evolved over time? If you desire to go into engineering, this is a chance to talk about everything from your childhood fascination with how things work to your participation in an award-winning robotics program at your high school. Share a compelling (and, of course, true!) narrative about how your love of your future area of study has blossomed to its present levels.
In other words, this essay should show evidence of intense hunger for knowledge that extends well outside of the classroom. How do you learn about your favorite subjects? What books have you read on the subject? Which podcasts have you listened to? What museums have you visited?
You can also tie your passions into specific academic opportunities at MIT including courses , professors , hands-on research programs , or any other aspects of your desired major that appeals most to you.
MIT Supplemental Essays – Prompt #3 
MIT brings people with diverse backgrounds together to collaborate, from tackling the world's biggest challenges to lending a helping hand. Describe one way you have collaborated with others to learn from them, with them, or contribute to your community together. (225 words)
How you interact with your present surroundings is the strongest indicator of what kind of community member you will be in your future collegiate home. This prompt asks you to discuss how you have collaborated with others (in any setting) in order to learn from them or contribute to a particular community. This could mean how you've collaborated with others during a group project, internship, extracurricular opportunity, sports event, or service project, to name a few.
Some words of warning: don't get too grandiose in explaining the positive change that you brought about. Of course, if you and your team truly brought peace to a war-torn nation or influenced climate change policy on a global scale, share away. However, nothing this high-profile is expected. Essentially, MIT wants to understand how you've worked with other people—in any capacity—to expand your thinking or reach a common goal.
A few potential ideas for areas where you may have worked with/alongside others include:
Racial injustice
Assisting those with special needs
Climate justice/the environment
Making outsiders in a group feel welcome
The economically disadvantaged
Mental health awareness
Clean-up projects
Tutoring peers or younger students
Charitable work through a religious organization
This is, of course, by no means a comprehensive list of potential topics. Most importantly, your story should be personal, sincere, and revealing of your core character and developing values system.
Essay Prompt #4
How has the world you come from—including your opportunities, experiences, and challenges—shaped your dreams and aspirations? (225 words or fewer)
This essay encourages you to describe how your world has shaped your aspirations. We all have any number of "worlds" to choose from, and MIT is inviting you to share more about one of these worlds through the lens of how that has shaped your dreams and aspirations.
Take note of the wide-open nature of this prompt. You are essentially invited to talk about any of the following topics:
A perspective you hold
An experience/challenge you had
A community you belong to
Your cultural background
Your religious background
Your family background
Your sexual orientation or gender identity
Although this prompt's open floor plan may feel daunting, a good tactic is to first consider what has already been communicated within on other areas of your application. What important aspect(s) of yourself have not been shared (or sufficiently discussed)? The admissions officer reading your essay is hoping to connect with you through your written words, so—within your essay's reflection—be open, humble, thoughtful, inquisitive, emotionally honest, mature, and/or insightful about what you learned and how you grew.
You'll then need to discuss how your chosen "world" has influenced your future, and in what ways.
MIT Supplemental Essays – Prompt #5
How did you manage a situation or challenge that you didn't expect? What did you learn from it? (225 words)
Note this prompt's new wording: How did you manage a situation or challenge that you didn't expect ? Can you think of a time when you felt surprisingly overwhelmed? When something out-of-the-ordinary occurred? When you were caught off guard? Basically, MIT is trying to discover how you deal with unforeseen setbacks, and the important thing to keep in mind is that the challenge/story itself is  less important  than what it reveals about your character and personality.
Of course, some teens have faced more challenges than others, potentially related to an illness or medical emergency, frequent moving, socioeconomic situation, natural disaster, or learning disability, to name a few. However, you don't have to have faced a significant challenge to write a compelling essay (and even if you have faced a significant challenge, you don't have to write about it if you're not comfortable doing so). Writing about a common topic like getting cut from a sports team, struggling in a particular advanced course, or facing an obstacle within a group project or extracurricular activity is perfectly fine. Any story told in an emotionally compelling, honest, and connective manner can resonate with an admissions reader. The bottom line here is that there are no trite topics, only trite answers.
Given the 225-word limit, your essay needs to be extremely tight and polished. In all likelihood, getting this one precisely right will involve a round or two of revision, ideally with some insight/feedback from a trusted adult or peer in the process.
Some tips to keep in mind include:
Firstly, make sure you share what you were feeling and experiencing. This piece should demonstrate openness and vulnerability.
Additionally, you don't need to be a superhero in the story. You can just be an ordinary human trying their best to learn how to navigate a challenging world.
Don't feel boxed into one particular structure for this essay. The most common (which there is nothing wrong with), is 1) introducing the problem 2) explaining your internal and external decision-making in response to the problem 3) Revealing the resolution to the problem and what you learned along the way.
Lastly, don't be afraid that your "problem" might sound "trite" in comparison to those of others. This essay is about you. Y our job is to make sure that your response to the problem shows your maturity and resilience in an authentic way. That matters far more than the original challenge itself.
Essay Prompt #6 (Optional)
Please tell us more about your cultural background and identity in the space below. (150 words)
Unlike other optional essays, this one truly is optional. You don't need to respond unless you have something significant to share about your cultural background and identity that hasn't already been shared elsewhere on the application.
How important are the MIT supplemental essays?
There are 8 factors that MIT considers to be "very important" to their evaluation process. They are: rigor of secondary school record, class rank, GPA, standardized test scores, recommendations, extracurricular activities, and most relevant to this blog—the MIT supplemental essays.
Moreover, character/personal qualities are the only factor that is "very important" to the MIT admissions committee. Of course, part of how they assess your character and personal qualities is through what they read in your essays.
Want personalized assistance with your MIT supplemental essays?
In conclusion, if you are interested in working with one of College Transitions' experienced and knowledgeable essay coaches as you craft your MIT supplemental essays, we encourage you to get a quote  today.
Dave Bergman
Dave has over a decade of professional experience that includes work as a teacher, high school administrator, college professor, and independent educational consultant. He is a co-author of the books The Enlightened College Applicant (Rowman & Littlefield, 2016) and Colleges Worth Your Money (Rowman & Littlefield, 2020).
2-Year Colleges
Application Strategies
Big Picture
Career & Personality Assessment
College Search/Knowledge
College Success
Costs & Financial Aid
Extracurricular Activities
Graduate School Admissions
High School Success
High Schools
Law School Admissions
Medical School Admissions
Navigating the Admissions Process
Online Learning
Summer Programs
"Innovative and invaluable…use this book as your college lifeline."
— Lynn O'Shaughnessy
Nationally Recognized College Expert
College Planning in Your Inbox
Join our information-packed monthly newsletter.
Sign Up Now
What are your chances of acceptance?
Calculate for all schools, your chance of acceptance.
Your chancing factors
Extracurriculars.
How to Write the MIT Application Essays 2023-2024
The Massachusetts Institute of Technology, colloquially known as MIT, is known as one of the world's most prestigious research universities with top programs in STEM. Consistently ranked in the top 5 national universities, MIT draws in accomplished students from across the globe. 
Located just outside of Boston in Cambridge, Massachusetts, MIT affords students the opportunity to explore their intellectual and extracurricular passions in a thriving urban setting. Beyond STEM, MIT also offers students an equally prestigious business and entrepreneurship program, making its urban environment all the more conducive for both business and engineering opportunities. 
Keep in mind that MIT does not use the Common Application, and instead uses its own system called MyMIT . For the 2023-2024 application cycle, MIT is requiring students to complete 5 additional essays, all of which, understandably, can seem quite intimidating upon first glance. However, CollegeVine is here to help and offer our guide on how to tackle MIT's essays!
Read these MIT essay examples to inspire your writing.
MIT Application Essay Prompts
Prompt 1: What field of study appeals to you the most right now? (Note: Applicants select from a drop-down list). Tell us more about why this field of study at MIT appeals to you. (100 words)
Prompt 2: We know you lead a busy life, full of activities, many of which are required of you. Tell us about something you do simply for the pleasure of it. (150 words)
Prompt 3: How has the world you come from—including your opportunities, experiences, and challenges—shaped your dreams and aspirations? (200 words)
Prompt 4: MIT brings people with diverse backgrounds together to collaborate, from tackling the world's biggest challenges to lending a helping hand. Describe one way you have collaborated with others to learn from them, with them, or contribute to your community together. (200 words)
Prompt 5: How did you manage a situation or challenge that you didn't expect? What did you learn from it? (200 words)
Prompt 6 (optional): No application can meet the needs of every individual. If there is significant information that you were not able to include elsewhere in the application, you may include it here. (Many students will leave this section blank—and that's okay.) (350 words)
What field of study appeals to you the most right now? Tell us more about why this field of study at MIT appeals to you. (100 words)
This prompt is classic "Why This Major?" question that asks you what you want to study and why you want to study it. Most importantly, it asks you why you want to study this major at MIT. Ultimately, the most compelling response to this essay prompt is one that:
Demonstrates your passion for the major that you have chosen.
Integrates your past and present studies and interests seamlessly with your future at MIT and your long-term academic and professional goals.
Addresses specifically why MIT―the campus, resources, faculty, programs, and opportunities―is the place where you need and want to study.
MIT has a unique list of distinctive majors . Before you start brainstorming and drafting a response to this prompt, spend ample time exploring the various courses on the MIT website. You should pinpoint a few courses of study that appeal to you and then dive deeper into what the curricular emphasis is of each course of study, what resources and opportunities are available, and which faculty might you be interested in studying with or whose research you find compelling. 
The key phrase in this prompt is "right now," which many schools don't include in their "Why This Major" essay prompt, but which all schools imply. This key phrase means that if you matriculate at MIT, you will in no way be required to major in the field of study that you write about in response to this prompt. You are free to choose and change your major, and most students change their major at least once during their college career.
For anyone who has many interests, it will be difficult, if not impossible, to choose just one major to write about. It is completely fine, and even expected, that you may be undecided , but spend time condensing your list of potential majors to one or two that you are truly interested in pursuing further. 
This straightforward prompt requires a concise response since it has only a 100-word limit. While specificity is still important, there is less space for detail than in the other 200 word prompts that MIT asks you to write. 
Once you have introduced the field of study that most appeals to you, you will need to discuss why this field appeals to you. The reasons that you give need to be authentic reasons; they should be based on pure intellectual curiosity, personal goals, and strongly held values. Avoid listing prestige, post-graduation salary, or your parents' desires as reasons for choosing your major or MIT. The admissions committee wants to know what you are genuinely passionate about and why. 
Here are some key questions to consider before writing: 
What past experiences of yours have influenced your decision to study this field at MIT? 
What coursework or independent study have you pursued in this field?
What classes are you interested in taking at MIT?
Who are the teachers that you have had, thought leaders in this field, or other role models that inspire you to pursue this course of study?
Who are the professors or researchers at MIT that you would want to learn from or work with? 
Who are the people that you wish to serve, or whose lives you hope to improve, through working or doing research in this field? 
How did you first discover this field of study? 
How do you engage with this field of study inside and outside of the classroom?
How do you envision yourself using this field of study in your future career?
Why is this field of study personally meaningful to you?
With these ideas in mind, you should be able to write a concise response about why you have picked your major of choice and why MIT will be the perfect fit for you.
We know you lead a busy life, full of activities, many of which are required of you. Tell us about something you do simply for the pleasure of it. (150 words)
First, remember that the prompt is asking for an activity that isn't required of you . If you're the captain of your school's varsity basketball team, then don't write about basketball (even if you do play for pleasure outside of school). MIT wants to know something about you that they can't already find elsewhere in your application, something outside of your academic and extracurricular responsibilities. Essentially, MIT is asking you: " What do you do in your free time? "
A great way to approach this prompt is to construct a brief anecdote to illustrate your passions. Do you love reading because you enjoy imagining yourself in fictional worlds? Do you find peace in painting natural scenery? Now is a great time to describe these experiences.
Here are some examples:
Photography – Sitting on the pier, you watch as the sky transitions from blue to yellow, and from yellow to orange. With your camera in hand, you capture the exact moment that the sun touches the horizon, the moment that the colors begin to fade into a gradient. Perhaps the sound of your camera's shutter acts as an instant stress reliever. Or perhaps you love the ability to capture nature's wonders from a different perspective. Either way, the vivid imagery here makes writing an anecdote a very powerful approach.
Baking – Do you love the aroma of homemade baking? Do you love experimenting with new recipes and creations? Maybe you love the meticulousness of measuring out ingredients and combining them to form one cohesive unit. If this sounds like you, write an anecdote about how you use baking as an outlet for your creativity. Use sensory details to briefly go through the process of that new cupcake recipe you came up with, sharing with the reader your passion for innovative baking. You'll definitely make the admissions officer drool a little bit with this one.
Rubik's Cube – You love the thrill of solving a challenging puzzle. Starting with no instructions, you figured out the secret behind solving the cube and how to move each square to the right place. After a few more tries, you can now solve it in just a few minutes, a reflection of your ability to quickly learn and master difficult puzzles. While this may be a "nerdier" example, don't be afraid to let your inner nerd shine (this is MIT after all). 
What makes each of these examples strong is the employment of imagery and sensory details. Although the response must be brief, you want to make the admissions officer interested in what you love; appealing to the five senses is an excellent way to do so. Don't tell them that you love photography, show them that you love it by transforming your answer into a story.
Be honest — don't lie for the sake of sounding more impressive. While volunteering at the local homeless shelter may sound very humble, don't write about that if it isn't what you actually do in your free time. MIT can spot essays that try too hard and lying about humanitarian efforts is definitely one of those instances. 
While it's important to be honest, make sure to also use good judgment when articulating your response. Generally, anything goes for this prompt and you can essentially write about anything you're passionate about. But if your favorite activity is "looking at memes," it might be better to choose something else.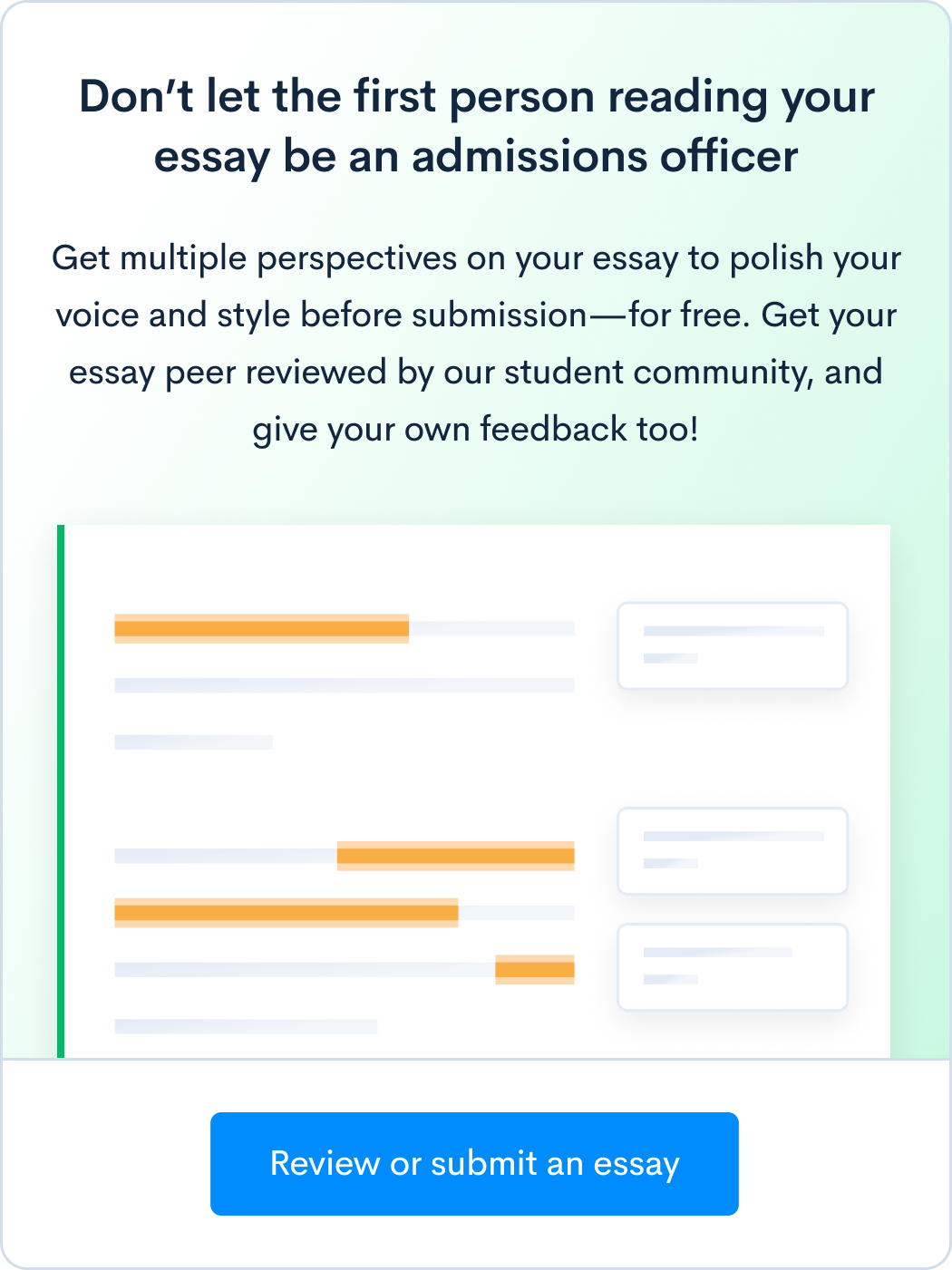 How has the world you come from—including your opportunities, experiences, and challenges—shaped your dreams and aspirations? (200 words)
Out of the many prompts, this one is the most open-ended. MIT is asking this question to see how your environment has shaped you as an individual. When thinking about your "world", think about the unique culture, community, and people you have interacted with and consider how they each have contributed to the person you are today. Consider how they have shaped your value systems and the way you view the world. 
A great way to start brainstorming for this prompt is to think about your dreams and aspirations first; what do you hope to achieve in your lifetime? Next, reflect on specific opportunities, experiences and challenges that you have faced in your community and evaluate how these factored into your individuality and personal goals. 
Perhaps you grew up on a Native American preservation and were a central figure in the tribe's pow-pow committee but faced backlash from park rangers for planning rituals in public areas, and this fueled your desire to work in politics to defend indigenous land-rights. Or maybe your childhood love for building Lego masterpieces contributed to your goal of becoming a civil engineer. Either way, remember to reflect on your past (or present) and use this reflection to analyze your future.
What each of these examples succeeds in doing is analyzing the "world" from the lens of challenges, experiences, and opportunities that led to a specific dream or aspiration.
MIT brings people with diverse backgrounds together to collaborate, from tackling the world's biggest challenges to lending a helping hand. Describe one way you have collaborated with others to learn from them, with them, or contribute to your community together. (200 words)
For this prompt, MIT wants to see your selfless side by looking at the strategies you take to help those around you. Don't panic if you haven't saved hundreds of lives or discovered the cure for cancer; as the prompt suggests, helping your community can be as simple as lending a shoulder for your friend to cry on. Your community can be practically any group from family, neighbors, classmates, sports team, etc.
Whether big or small, think of a time that you made a positive impact on one or more people. Maybe you have experience volunteering at the Red Cross or at your local retirement home. Or maybe you founded a club at your school with the goal of bringing education to children in need. No matter what the cause is, show the admissions officers your generosity and willingness to make a difference in your community.
Here are a few more examples:
Tutoring a Teammate – One of your cross country teammates said that she was struggling in her Algebra 2 class, and was worried about failing. She didn't see the point of math and thought she was just "bad" at it. You volunteered to tutor her for free on a weekly basis. After just a month of your tutoring sessions, your teammate got her first A on a test. This sparked your interest in teaching math, as you were able to get your teammate to not only understand math concepts, but also appreciate them.
Food Waste Campaign – You noticed your school cafeteria was generating tons of daily food waste, so you created a campaign to implement a compositing system and encourage students to reduce their waste. You gathered a team to research different composting services, contact your principal and the school board, and create educational materials on how to compost correctly. The program was successful at your school and diverted several tons of food from the landfill weekly. You're currently working on getting the system implemented across the district.
What both of these examples succeed at doing is describing the impact that an action has on others. Whether it be putting a smile on someone's face or preventing a child from contracting a deadly disease, remember to show the reader what the outcome of your efforts were. Tying in your personal development is another great way to heighten the magnitude of your contribution, as it gives your actions more significant personal meaning. Ask yourself: How did you grow from this experience? What changes did you see?
How did you manage a situation or challenge that you didn't expect? What did you learn from it? (200 words)
The idea of this prompt is similar to the archetypal " Overcoming a Challenge " prompt. Whether it is a personal situation or a challenge, MIT wants to know how you handle difficult situations that suddenly arise and what you learn from such experiences.
You want to construct an anecdote that goes through both the situation and/or challenge and your thought process. When crafting your response, start by briefly describing the situation or challenge, making sure to answer the question, " What was so significant about this event? " Next, go into detail about the steps you took to approach the unexpected event and how you went about this process. Make sure to discuss the outcome of the situation and show the admissions officer how you matured from this experience, specifically identifying what you have learned from this experience. The most common mistake students make is to focus too much on the situation or challenge, rather than their thought process, emotions, and their growth.
As you brainstorm and begin drafting your response, here are some guided questions to get you thinking:
Why was this challenge so important to you? What is the significance?
At that moment, what was your reaction to the situation? How did it affect you (thoughts, emotions)?
Were the steps you took to manage the situation successful? Why or why not?
How did this challenge allow you to grow and mature as an individual?
Try to avoid "challenges" that are too trivial; although you may be upset that you got a B on that one calculus test, this is not a significant enough challenge to analyze. For this prompt, it's important to demonstrate personal growth and maturity, as this shows your capacity to adapt to difficult environments.
You should also try to avoid challenges that are cliche , such as:
A sports injury
Working hard in a difficult class
Adjusting to a new culture or school
Facing tragedy (death, illness, abuse)
Romantic relationships and breakups
These tend to be very common experiences that have a predictable outcome, often focus too much on the challenge instead of your growth, or are simply inappropriate topics for your essay. Of course, you can still choose to write on a common topic if you feel that you can write something especially meaningful, but it's better to find a more original experience to share.
You can, however, "spin" a cliche topic. For example, the "sports injury" essay tends to go: you get injured, can't play, have to go through rehab, and you eventually get back on the field and succeed. A more unique approach would be to talk about how your injury led you to start a blog while you were recovering, and that became a big passion. Or, how your injury made you realize that you actually liked the strategy of the sport more than the actual sport, which led to your interest in competitive chess.
Here are some good examples:
You had to switch positions last-minute on your Model UN simulation of the Nuremberg Trials. You'd researched and prepared your arguments for months, but a delegate showed up late, so you needed to represent the opposite side you'd prepared for. Instead of panicking, you gather as much info as you can in a short time to argue the other perspective. When it's your turn to speak, you blank out, however, and the Committee Director says they'll come back to you. You take a deep breath, refocus, and re-outline your notes. When it's time to speak again, you present a confident and articulate argument. The experience teaches you the importance of both preparation and adaptability.
You are passionate about robotics and wanted to start a competitive robotics club at your school. You gathered a group of interested students and began the process of getting the club approved by the administration. To your disappointment, your club was rejected. Instead of accepting defeat, you and your peers petitioned the school in hopes of having the board members reconsider their decision. While you didn't ultimately win over the school board, you discovered your talent for persuasive speaking in the process, and decided to join the Debate Team. You've since won several awards and even got to give a local TED Talk.
No application can meet the needs of every individual. If there is significant information that you were not able to include elsewhere in the application, you may include it here. (Many students will leave this section blank—and that's okay.) (350 words)
This is your typical " Additional Information " prompt, and while we usually recommend that you fill out all optional prompts, this is an exception. As MIT says themselves, many students won't need this space to complete their application.
However, if you have unusual circumstances or a significant experience you weren't able to address, you should write about it here. Some potential topics include:
Family responsibilities that prevented you from taking on traditional extracurriculars
Financial hardships
Death of a loved one
Unique extracurricular that can't be fully explained in the Activities section
While your other essays should have a more narrative quality, your response here can be more straightforward, and you also don't need to take up the full 350 words. 
Just avoid using this space for topics that may be deemed trivial, such as explaining that B on your transcript when you otherwise have straight A's. Significant dips in grades for reasons out of your control are certainly fine to explain, but make sure that anything you cover here is actually a major part of your high school experience and development.
It's important to note that in light of the Supreme Court striking down the use of affirmative action in college admissions, many colleges have added open-ended prompts that give students the opportunity to discuss their racial background. Because the ruling allows colleges to consider race on an individual basis, essays are the prime place for you to reveal your racial background and its effect on you. If you feel that your racial background has impacted you significantly, this is the place to discuss that.
Where to Get Your MIT Essays Edited
Do you want feedback on your MIT essays? After rereading your essays countless times, it can be difficult to evaluate your writing objectively. That's why we created our free Peer Essay Review tool , where you can get a free review of your essay from another student. You can also improve your own writing skills by reviewing other students' essays. 
If you want a college admissions expert to review your essay, advisors on CollegeVine have helped students refine their writing and submit successful applications to top schools.  Find the right advisor for you  to improve your chances of getting into your dream school!
Related CollegeVine Blog Posts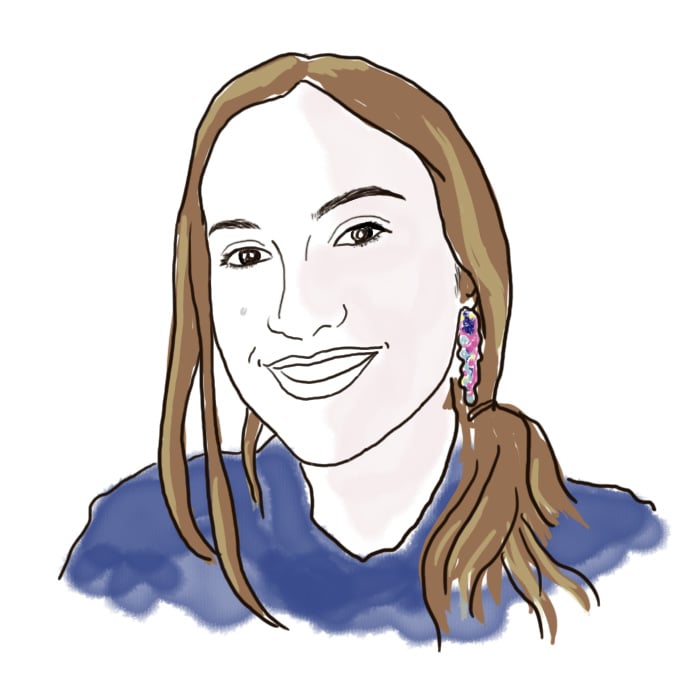 A Protocol for MIT Admissions Essays by Lydia K. '14, MEng '16
Chemical SOP: Pen, paper: irritant if digested; Brains: gateway to thinking
September 26, 2012
in Admissions ,
Process & Statistics ,
Words of Encouragement
Background:
I love writing. I love building on thoughts I can't put words to, reading them back, and rewriting them until they feel true. I love knowing that I've said something I couldn't say before and feeling like I've grasped a new emotion.
Admissions essays are intimidating. You're condensing four years into 250-word essays. To do that you have to understand and acknowledge yourself and your growth, say goodbye to this stage of your life, and understand yourself as your own person. People who read your application will know you in a way you might not have known yourself.
Luckily MIT tells you exactly what they want :
Alignment with MIT's mission to make the world a better place
Collaborative and cooperative spirit
Risk-taking, or resilience and the ability and willingness to handle failure
Hands-on creativity
Intensity, curiosity, and excitement, also known as passion
The ability to balance your coursework with more interesting things, like labwork, hobbies, and sleep
Being a good person
In other words, MIT wants to see from your application that you
are academically qualified to handle the MIT curriculum. This part's the easiest. It should be covered by the classes you took and your grades and your SAT scores. I won't touch on it again. You shouldn't need to touch on it again in your application.
will like it here. Are you social, in the sense that you can build a support network and enjoy things that aren't classes? Are you resilient? Will you fall apart at your first few Cs? Will you still give your all the semester after?
will add to the student body. Do you have an interesting past, an interesting worldview, and interesting hobbies?
will do cool things with your MIT education. Do you have hopes and dreams? Do you have the initiative and courage to make them happen?
Think about how the choices you made throughout high school reflect these qualities. Some of them are already in your application: the classes you took, the grades you got, and your extracurricular activities. Think about what the people you asked for recommendation letters might say about how you interact with your peers and teachers, and what your interviewer might say about what you're like in person. For each quality, list what your application will already have. Any gaps will need to be filled in with your essays. For each quality, especially sparse ones, list experiences or ideas that highlight that quality. They don't all have to be academic. It might be more interesting if some of them aren't.
Read the application essay prompts. Notice that they are framed around those same qualities. Jot down the first answers that come to mind for each question, including stories and examples where possible. It's okay to use snippets from essays you've written before, if they reflect your personality and are relevant to the question. Think about if and how the experiences you listed earlier fit into the list of qualities. If you decide not to include them, make sure you still cover the list. Before you start writing, look through your notes and make sure there aren't gaps.
Write. This is the hardest part and the least fun, so do it fast. Last semester my friend Amy '13 showed me Write or Die . It's helpful for writing fast. It saved my GPA last semester.
Take a break when writing gets difficult. I find it helpful to take a shower. I also like to read something short by a writer I admire to warm up my voice. If you can't think of anything I recommend Coraline by Neil Gaiman. It's concise, well paced, and creative. You might also listen to music that matches your essay's emotion and isn't distracting. I like writing to Lana Del Rey. She has a consistent beat, little variation in pitch, and words that blend into the music. She can be horribly depressing but she can keep me in the zone for hours.
Revision 1 , as you write or immediately after. If it comes naturally, try to include stories, dialogue, and descriptions, and to use more specific examples and images than general statements. Minimize adjectives and adverbs; instead, pick nouns and verbs that come as close as possible to the meaning you're aiming for. Use a thesaurus if you have to. Avoid any cliché phrases that you hear or read often. Avoid very , a lot , completely , and totally , which are usually meaningless. Minimize is , has , of , under , over , on , in , heavy words which slow the pace and make your essay less engaging. Control your use of maybe , possibly , it seems , and I think . These phrases make you seem less confident as a narrator, which is useful sometimes but not usually in an admissions essay. If you're feeling bold, add some alliteration and parallelism to connect important, related ideas. Be careful: if it feels forced it will be counterproductive.
Pay attention to how you group words. There's a certain power in a sentence that is more or less constant. Shorter sentences usually condense power, while longer sentences diffuse it. A separation between the subject and its verb will diffuse power: the longer the separation, the less power per word. Anything in the gap between the subject and the verb is less likely to have an impact on the reader.
If you want to diffuse power you can do it by slowing the pace. Create pauses with commas and use heavy words, passive voice, maybe even an adjective or two. It can be interesting to soften the apex of your essay: you can make softer emotions feel more genuine and sick things feel more horrifying by putting them in a long, diffused sentence.
On the other hand, you can condense power to shock or to exaggerate the apex of a paragraph or your essay. Use as few syllables and commas as you can and make sure that every word you do use captures your meaning perfectly. Do not separate a subject and its verb.
An exception is endings: the end is the most powerful part of a sentence, paragraph, or essay. It's conventional to put background or context information at the start of your sentence, paragraph, or essay and to put the more important conclusions and new information at the end. Sometimes people put a powerful short sentence at the end of an essay or story to maximize its impact. Unfortunately this often backfires: a short sentence at the very end of an essay implies a very meaningful epiphany or plot twist; if you don't deliver, the reader will be confused and your target emotion will disappear.
When you're satisfied, leave your essays alone.
Revision 2 , in a week or two. Reread your essays out loud. In this revision you are looking for what I call emotional lies. Catch and rephrase anything that sounds awkward or forced. Remove parallels and alliteration that feel forced. Make sure every word has the meaning in context you want it to have; use the thesaurus again if you have to. Follow the tone and the big picture as you read your application. Make sure it reflects you. It might not match the tone and big picture you envisioned in the beginning. The important thing is that it's an accurate picture of you.
Quality Control and Safety:
I recommend you find one person to help you revise. I was lucky to have a mutual editing relationship with my dad. Try to find someone who knows you well, has read your writing before, and is a good writer. Preferably your editor will be more mature than you, not in your English class, and not involved in their own college admission process. Give them MIT's list of qualities and start letting them read at the end of your second revision. Ask them to read after every revision. They're there to catch awkwardness or emotional lies that you miss, and to check that the picture you've painted is true.
If you still have time, leave your essays alone again, for longer this time. Then reread them again to make sure they're still as good as you thought they were.
Good luck, and have fun. Please don't spend Halloween editing admissions essays. =)

EDIT: I didn't realize it at first, but there are two texts that greatly influenced my writing and this blog post. If you'd like more (and better) advice, check out
"The Science of Scientific Writing" by Gopen and Swan, which we read recently in 7.02 (Introduction to Experimental Biology and Communication)
and The Elements of Style by Strunk and White, which has been recommended by many of my writing professors.
You should also check out Chris Peterson's blog post on writing admissions essays .
Share this post
Share on Twitter
Share on Reddit
Share on Facebook
Share by Email
Subscribe to the RSS Feed