Awards Season
Big Stories
Pop Culture
Video Games
Celebrities
Everything You Need to Know About the COVID-19 Pandemic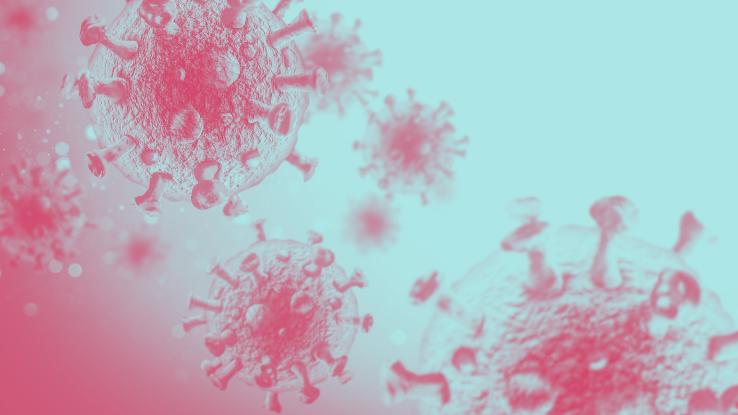 Many countries around the world have successfully managed and slowed outbreaks of the coronavirus and the illness it causes, COVID-19. However, this virus is still impacting countries and communities in an unpredictable way as infections continue spreading. It's still essential to take action to protect yourself, and heeding the most up-to-date warnings from trustworthy groups like the Centers for Disease Control and Prevention (CDC) and the World Health Organization (WHO) can help you do so.
In addition to regularly checking for updates from those organizations, follow these recommendations to continue protecting yourself during the COVID-19 pandemic.
General Recommendations for Protecting Yourself and Others
As Symptomfind notes , taking a few key steps and following some simple guidelines can help you limit your exposure to the COVID-19 virus. It's important to remember that recommendations can change frequently, and new information can emerge quickly. Check with the CDC and WHO periodically to receive updates to guidelines and find out the latest details.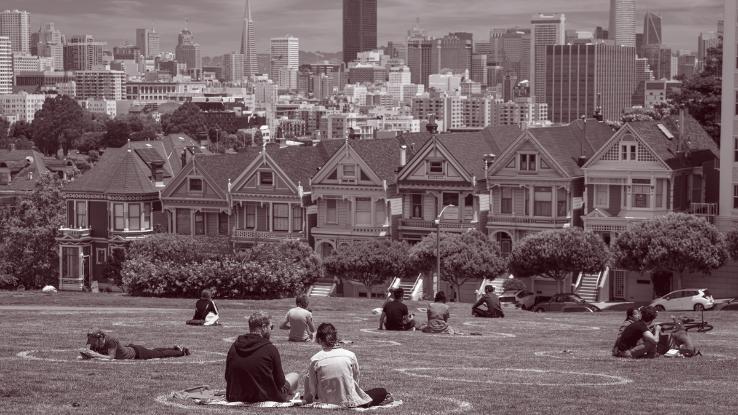 Remain alert and proactive about your health. While older people and people with preexisting medical conditions (such as asthma, diabetes, and heart disease) are more vulnerable, anyone can be impacted by the virus. The best way to keep yourself from getting sick is to avoid exposure in whatever way you can.
Wash your hands regularly with soap and water for 20 seconds every time. If you don't have immediate access to soap and water, clean your hands using a coin-sized amount of hand sanitizer that's at least 60% alcohol.
Sneeze and cough into your elbow to avoid spreading germs into your hands. Immediately wash your hands after coughing or sneezing. If you cough or sneeze into a tissue, throw it away immediately.
If you notice respiratory problems or are experiencing a fever, seek medical attention immediately.
Follow all current state and local directives regarding the pandemic, such as wearing a mask in public and practicing social distancing. You may face legal consequences — and expose yourself to the virus — if you neglect to do so.
If you're fully vaccinated — meaning you've received both doses of either the two-dose Pfizer or Moderna vaccine or you've received the single-dose Janssen vaccine — and it's been at least two weeks since you received your final dose, the CDC has provided updated recommendations you can follow as a fully vaccinated person. Some, but not all, of these guidelines include the following:
You may resume activities you engaged in before the pandemic began so long as you follow current health and safety guidelines.
The CDC strongly urges vaccinated individuals to continue wearing masks indoors "to maximize protection from the Delta variant and prevent possibly spreading it to others". Doubly so for anyone who lives in or is visiting an area with high transmission rates.
You DON'T need to get tested for self-quarantine after traveling if you are fully vaccinated.
To review the full list of updated guidelines for people who are fully vaccinated, visit the CDC website .
Additionally, the WHO has provided updated recommendations to follow if you live in a community where COVID-19 is continuing to spread. In addition to practicing physical distancing, avoiding crowded areas, washing your hands frequently, and keeping rooms at your home and workplace ventilated well, the organization advises the continued use of masks to prevent the spread of the virus. To ensure that your mask protects you and others effectively, follow these guidelines from the WHO:
Choose a mask that covers your nose, mouth and chin completely; there shouldn't be gaps between the mask and your face.
Avoid using masks with valves.
Wash your hands before putting your mask on and after taking it off.
Wash your hands any time you touch your mask while you're wearing it.
Dispose of single-use masks in the garbage immediately after removing them.
Wash your mask every day if it's made of fabric.
Don't use masks that look damaged or fit loosely.
What to Do If You're Sick or Think You Might Be
If you currently have COVID-19 or are experiencing symptoms, the CDC suggests following these steps to take care of yourself and limit the spread of the virus to others in your household and your community: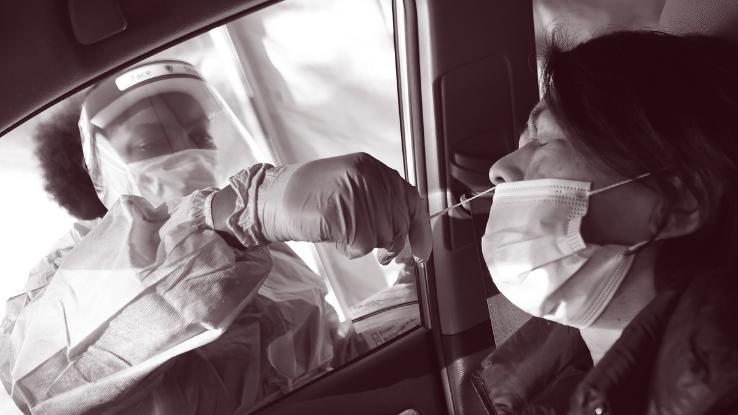 Stay at home unless you need to receive medical care. This means not leaving your house.
Stay out of public areas as much as possible when you do need to leave. Don't use public transportation such as buses and subways. Also, avoid taxis and ride-share vehicles.
If possible, sequester yourself in a specific room in your home away from other people and pets and use a separate bathroom.
Whenever you're around other people in your home or in public, wear a cloth face covering.
Monitor your symptoms and contact your doctor immediately if they worsen.
Seek emergency medical attention if you experience emergency warning signs of COVID-19. These include trouble breathing, a blue tint to your lips or face, lasting pain or pressure in your chest, and trouble waking up or staying awake.
When seeking medical care, whether from your primary care provider or emergency services, notify them ahead of time that you have COVID-19 or believe you might have it. This helps them better prepare for your visit and protect their staff members.
Disinfect high-touch surfaces in your personal room and bathroom daily. These include phones, keyboards, remote controls, counters, tabletops, doorknobs, bathroom fixtures and bedside tables.
Someone in your home who isn't sick should disinfect high-touch surfaces in common areas of your home daily.
Continue to cover your coughs and sneezes and wash your hands frequently or use alcohol-based hand sanitizer to clean your hands.
Learn More About COVID-19
These articles and resources can help you learn more about a variety of topics related to the COVID-19 pandemic.
COVID-19 Safety Tips and News Coverage
COVID-19 Terms: The Difference Between Social Distancing, Physical Distancing & More
Time for a Digital Detox? Here's How to Regulate Your News Intake While Still Staying Informed
What Can We Do to Protect Our Mental Health During the COVID-19 Pandemic?
Need to Navigate Public Spaces During the Pandemic? Here Are Some Safety Tips
Everything You Need to Know About COVID-19 Mask Care
What Is Contact Tracing And How Does It Work?
What Is Pandemic Fatigue, and How Can You Fight It?
Global Changes and Effects of the Pandemic
How Have Local Farmers' Markets Adapted to COVID-19?
Life After COVID-19: Reflecting on How the Pandemic Changed Schools & Education in Lasting Ways
How Did Life Change After the Spanish Flu (and How Might Ours Change Post-Covid-19?)
Life After COVID-19: How Did the Pandemic Change Our Approach to Air Travel?
How Has COVID-19 Changed Film Fests and Award Shows?
How the COVID-19 Pandemic Has Changed Workplaces in Lasting Ways
Life After COVID-19: Did Public Transit Change as a Result of the Pandemic?
How Will the COVID-19 Pandemic Impact Our Approach to Art Museums?
I Went to Europe This Summer so That You Don't Have to — and Trust Me, You Don't Want to Go
What Can We Learn From Vaccine Passports Around the World?
Is an Airbnb Rental the Perfect COVID-19-Safe Getaway?
Is TSA PreCheck Worth the Investment in a Post-Covid World?
The Surprising Impact of COVID-19 Shutdowns on the Environment
Quarantine Entertainment Resources
Virtual Vacation: Dive Into Our Marine National Monuments
Virtual Vacation: Experience the Excitement, Flavors and Culture of Madrid
Virtual Vacation: From Street Cats to K-Pop in Seoul, South Korea
Virtual Vacation: Wander Through the Peaceful Village of Iseltwald in Switzerland
Virtual Vacation: How to Spend the Perfect Day in Rio de Janeiro at Home
Virtual Vacation: Explore the Azores From the Comfort of Your Couch
Virtual Vacation: Travel to Bangkok Without Leaving Your Home
Virtual Vacation: Check Out the Frozen, Crystal Magic of Reykjavik, Iceland
Virtual Vacation: Indulge in the Passion and Energy of Buenos Aires, Argentina
What Is "MasterClass" and Why Is It the Perfect Quarantine Rabbit Hole?
From "Contagion" to "Station Eleven," Why Are Folks Craving Apocalyptic Content During a Pandemic?
Tips for Staying Connected With Loved Ones During the Pandemic
Your Whole Family Can Enjoy These Virtual Museum Visits From the Couch
How COVID-19 Inspired an Animation Renaissance
Life After COVID-19: How Has the Pandemic Affected Independent Booksellers?
What Makes the Perfect Watch — or Read — for Pandemic Times?
What the Emmys Tell Us About a Year of Watching TV Continuously
Move Over, "Animal Crossing" — Nintendo's "New Pokémon Snap" Is the Latest Low-Stakes Video Game Escape
Watch Met Opera Tonight and Learn Other Ways to Stream Arias from Home
Visit These Atmospheric Video Game Worlds From The Comfort of Your Own Home
How Are TV Shows Narrating Pandemic Times?
All the Books, Films, Shows and Music We'll Always Associate With the Pandemic
MORE FROM ASK.COM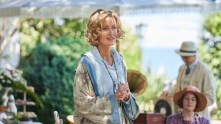 Press Herald
How you can help in your community during the pandemic
Loading....
Share this Article
Give this Article
You can share 5 more gift articles this month.
Anyone can access the link you share with no account required. Learn more .
Subscribe to gift this article
With a Press Herald subscription, you can gift 5 articles each month.
SUBSCRIBE TODAY
It looks like you do not have any active subscriptions. To get one, go to the subscriptions page .
Already a subscriber? Sign in .
If you are healthy and able, here are some steps you can take to help your community during the coronavirus pandemic.
First, stay at home and keep your distance.
Social distancing and isolation can be unpleasant, inconvenient and even depressing. But following this recommendation and others from public health officials can make a real difference in stopping the spread of coronavirus. Staying healthy is the best way to help you and your community.
Check up on elders and neighbors.
Check on your neighbors, especially those who are elderly or live alone, and make sure they have food and other supplies. The Southern Maine Agency on Aging has a guide on its website for what older adults need to know, and how people of all ages can help them. For example, make sure your elderly loved ones have the medications they need and see if you can help them get extra supplies so they can limit their shopping and other activities.
Donate goods or money. Advertisement
Food pantries, shelters for homeless people and victims of domestic violence, animal shelters and other aid organizations have struggled to get and pay for supplies.
Some organizations are not able to accept donations of used items right now, so financial donations would be more helpful. Again, contact the organizations you wish to support or check their websites to find out how to best meet their needs during this stressful time.
Here are a few organizations that are seeking support:
The state has set up a website that directs Mainers to a variety of efforts and programs that are supporting nonprofit organizations, health care providers and local businesses.  Visit the "Maine Helps" page on the governor's website .
The COVID-19 Emergency Response Fund at the Maine Community Foundation is supporting the work of nonprofits on the front lines of the response to coronavirus, such as area agencies on aging, community action programs, homeless shelters, food pantries and other organizations that address hunger and provide food. Learn more about that fund and how to donate at mainecf.org .
The United Way of Greater Portland has a similar relief fund and is accepting grant applications from organizations. Money is being awarded to organizations and municipalities serving vulnerable populations most affected by coronavirus impacts, like those who are experiencing homelessness or are in imminent danger of homelessness . Learn more about that effort and contribute to the fund at unitedwaygp.org . Advertisement
The Good Shepherd Food Bank, the largest hunger relief organization in Maine, has seen increased demand and a decline in donated food from businesses that are now closed. Monetary donations can be made through its website, gsfb.org , to help provide meals during this time.
The Locker Project, another organization that's working to end hunger in Maine, has provided bags of staples and fresh produce  at school meal distribution sites. Learn more about their efforts on their Facebook page or make a donation at mainelockerproject.org .
Preble Street Resource Center in Portland operates a range of programs for people experiencing homelessness, hunger and poverty. Its soup kitchen is now providing meals to multiple shelters, and it is operating a daily food pantry and a temporary homeless shelter at the University of Southern Maine to allow for more distancing to protect that vulnerable population.  The organization is seeking donations to pay for food, staffing, equipment and overhead costs. Learn more at preblestreet.org/covid.
The Maine Association of Nonprofits has a list of food pantries around the state that rely on donations. Read more on the association's website .
Through These Doors is a domestic-violence resource center that serves Cumberland County. Donations can be made online at throughthesedoors.org . If you do not live in Cumberland County and you want to support the domestic violence resource center in your area, visit the Maine Coalition to End Domestic Violence website .
The YWCA Central Maine is providing childcare and meals for families of medical professionals, first responders and other essential workers during this time. The Lewiston-based organization is in need of financial donations, which can be made online at ywcamaine.org . Advertisement
The Animal Refuge League of Greater Portland is accepting donations at arlgp.org . The Animal Welfare Society in Kennebunk has a wishlist on its website .
Support local businesses and restaurants.
Small businesses such as restaurants and small retailers are struggling to stay open and provide incomes for their workers.
The Portland Press Herald has been sharing information on its Twitter account about restaurants that are offering takeout or delivery. Find that thread at twitter.com/PressHerald .
Portland Food Map has also compiled a list of dozens of restaurants, bars and markets that are offering takeout or delivery options. Look for it on portlandfoodmap.com.
Many local shops and retailers have moved their operations online. Visit their websites or social media pages for more information. Advertisement
Some farms are offering curbside pickup or delivery services for their products . Learn more through the University of Maine Cooperative Extension .
The Portland Regional Chamber of Commerce has started a campaign with more ideas to support local businesses. Learn more at payitforwardmaine.com .
Help students during distance learning.
Educate Maine has launched the 2,020 Books Challenge to help students during distance learning. People can buy gift cards to local bookstores, and Educate Maine will give those gift cards to teachers across the state. Those teachers will in turn use the gift cards to buy books for their students who do not have Internet access at home. For more information or to learn how to buy a gift card for the challenge, visit educatemaine.org/2020-books-challenge .
Support the arts.
Creative Portland created the Portland Artist Relief Fund  to help 100 gig-economy artists and creatives in Portland with $500 stipends. Learn more and contribute at creativeportland.com/Artist_Relief_Fund. Advertisement
The Portland Symphony Orchestra started the PSO Musicians Relief Fund to help its musicians who are losing work and income because the coronavirus. Learn more and support that effort at portlandsymphony.org.
Volunteering outside your home can be a tough call. But, if you are able to leave your home and willing to have some contact with other people, here are some options to volunteer in person.
Organizations are screening for risk factors and symptoms of coronavirus, and people should follow the guidelines of state and federal officials to decide whether they can safely volunteer in the community.
Preble Street Resource Center needs volunteers to help prepare meals at its soup kitchen and food pantry. Interested people should sign up online before coming in for a shift, instead of just showing up at the kitchen. Questions can also be directed to [email protected].
Meals on Wheels is looking for people who can help deliver meals to seniors. People who are interested in helping can email [email protected] or leave a message at 396-6595. Advertisement
If you would prefer to volunteer from home, you can also do that.
Catholic Charities of Maine is looking for volunteers for a telephone reassurance program, which pairs volunteers with seniors for a check-in call. Interested people can apply online at ccmaine.org/volunteer or call 523-1154 for more information.
Crafters across Maine and the country are sewing facemasks and donating them to health care workers or others who work in public settings. While the state Center for Disease Control and Prevention is not recommending that medical providers rely on donated masks as personal protective equipment, some health care organizations have accepted them to be used on non medical settings or to wear over medical respirators to extend the life of those more effective masks. One of the largest groups to form is Sewing Masks for Maine , but you might find others popping up in your area.
Partners for World Health is also mobilizing volunteers to sew masks, along with other initiatives. Contact information for interested volunteers is available at facebook.com/PartnersForWorldHealth .
Donate blood.
The Red Cross continues to be in need of more blood donations. Healthy people can schedule an appointment to give blood by visiting RedCrossBlood.org , using the Red Cross Blood Donor App, calling 1-800-RED-CROSS or activating the Blood Scheduling Skill for Amazon Alexa. Advertisement
Stay connected.
Many Maine news organizations, including the Portland Press Herald, have made their coronavirus coverage free to readers online. But this work comes at a cost, so subscribing to this newspaper or your local news outlet supports journalism and helps keep your community connected and informed. You can also buy a gift subscription for someone you know or donate to support our work. Learn more at pressherald.com/support.
And, oh yeah, wash your hands.
Got other ideas? Email [email protected] with suggestions for this list, and we will keep adding to it.
Related Headlines
What you need to know about reopening rules and protecting yourself
Login to your commenting account
Success. Please wait for the page to reload. If the page does not reload within 5 seconds, please refresh the page.
Enter your email and password to access comments.
Forgot Password?
Don't have a commenting profile? Create one.
To join the discussion you must register an email address, password and create a username. If you don't have a Talk profile, create one here. Already a Talk user? Log in to join the discussion.
Hi, to comment on stories you must create a commenting profile . This profile is in addition to your subscription and website login. Already have a commenting profile? Login .
Invalid username/password.
Please check your email to confirm and complete your registration.
Create a commenting profile by providing an email address, password and display name. You will receive an email to complete the registration. Please note the display name will appear on screen when you participate.
Already registered? Log in to join the discussion.
Only subscribers are eligible to post comments. Please subscribe or login first for digital access. Here's why .
Use the form below to reset your password. When you've submitted your account email, we will send an email with a reset code.
Send questions/comments to the editors.
Local & State
Nation & World
Read the ePaper
Cops & Courts
Breaking News
Coastal storm to bring snow and rain to Maine
Future of shaw's supermarkets unclear post kroger-albertsons merger, new gloucester man killed in home furnace explosion, signs posted at harbor view encampment warn of partial sweep, moved along: what it's like to be homeless and repeatedly displaced, member log in.
Please enter your username and password below. Already a subscriber but don't have one? Click here .
Not a subscriber? Click here to see your options

Current Issue
Journal Archive
Current Call
Search form

Coronavirus: My Experience During the Pandemic

Anastasiya Kandratsenka George Washington High School, Class of 2021
At this point in time there shouldn't be a single person who doesn't know about the coronavirus, or as they call it, COVID-19. The coronavirus is a virus that originated in China, reached the U.S. and eventually spread all over the world by January of 2020. The common symptoms of the virus include shortness of breath, chills, sore throat, headache, loss of taste and smell, runny nose, vomiting and nausea. As it has been established, it might take up to 14 days for the symptoms to show. On top of that, the virus is also highly contagious putting all age groups at risk. The elderly and individuals with chronic diseases such as pneumonia or heart disease are in the top risk as the virus attacks the immune system. 
The virus first appeared on the news and media platforms in the month of January of this year. The United States and many other countries all over the globe saw no reason to panic as it seemed that the virus presented no possible threat. Throughout the next upcoming months, the virus began to spread very quickly, alerting health officials not only in the U.S., but all over the world. As people started digging into the origin of the virus, it became clear that it originated in China. Based on everything scientists have looked at, the virus came from a bat that later infected other animals, making it way to humans. As it goes for the United States, the numbers started rising quickly, resulting in the cancellation of sports events, concerts, large gatherings and then later on schools. 
As it goes personally for me, my school was shut down on March 13th. The original plan was to put us on a two weeks leave, returning on March 30th but, as the virus spread rapidly and things began escalating out of control very quickly, President Trump announced a state of emergency and the whole country was put on quarantine until April 30th. At that point, schools were officially shut down for the rest of the school year. Distanced learning was introduced, online classes were established, a new norm was put in place. As for the School District of Philadelphia distanced learning and online classes began on May 4th. From that point on I would have classes four times a week, from 8AM till 3PM. Virtual learning was something that I never had to experience and encounter before. It was all new and different for me, just as it was for millions of students all over the United States. We were forced to transfer from physically attending school, interacting with our peers and teachers, participating in fun school events and just being in a classroom setting, to just looking at each other through a computer screen in a number of days. That is something that we all could have never seen coming, it was all so sudden and new. 
My experience with distanced learning was not very great. I get distracted very easily and   find it hard to concentrate, especially when it comes to school. In a classroom I was able to give my full attention to what was being taught, I was all there. However, when we had the online classes, I could not focus and listen to what my teachers were trying to get across. I got distracted very easily, missing out on important information that was being presented. My entire family which consists of five members, were all home during the quarantine. I have two little siblings who are very loud and demanding, so I'm sure it can be imagined how hard it was for me to concentrate on school and do what was asked of me when I had these two running around the house. On top of school, I also had to find a job and work 35 hours a week to support my family during the pandemic. My mother lost her job for the time being and my father was only able to work from home. As we have a big family, the income of my father was not enough. I made it my duty to help out and support our family as much as I could: I got a job at a local supermarket and worked there as a cashier for over two months. 
While I worked at the supermarket, I was exposed to dozens of people every day and with all the protection that was implemented to protect the customers and the workers, I was lucky enough to not get the virus. As I say that, my grandparents who do not even live in the U.S. were not so lucky. They got the virus and spent over a month isolated, in a hospital bed, with no one by their side. Our only way of communicating was through the phone and if lucky, we got to talk once a week. Speaking for my family, that was the worst and scariest part of the whole situation. Luckily for us, they were both able to recover completely. 
As the pandemic is somewhat under control, the spread of the virus has slowed down. We're now living in the new norm. We no longer view things the same, the way we did before. Large gatherings and activities that require large groups to come together are now unimaginable! Distanced learning is what we know, not to mention the importance of social distancing and having to wear masks anywhere and everywhere we go. This is the new norm now and who knows when and if ever we'll be able go back to what we knew before. This whole experience has made me realize that we, as humans, tend to take things for granted and don't value what we have until it is taken away from us. 
Articles in this Volume
[tid]: dedication, [tid]: new tools for a new house: transformations for justice and peace in and beyond covid-19, [tid]: black lives matter, intersectionality, and lgbtq rights now, [tid]: the voice of asian american youth: what goes untold, [tid]: beyond words: reimagining education through art and activism, [tid]: voice(s) of a black man, [tid]: embodied learning and community resilience, [tid]: re-imagining professional learning in a time of social isolation: storytelling as a tool for healing and professional growth, [tid]: reckoning: what does it mean to look forward and back together as critical educators, [tid]: leader to leaders: an indigenous school leader's advice through storytelling about grief and covid-19, [tid]: finding hope, healing and liberation beyond covid-19 within a context of captivity and carcerality, [tid]: flux leadership: leading for justice and peace in & beyond covid-19, [tid]: flux leadership: insights from the (virtual) field, [tid]: hard pivot: compulsory crisis leadership emerges from a space of doubt, [tid]: and how are the children, [tid]: real talk: teaching and leading while bipoc, [tid]: systems of emotional support for educators in crisis, [tid]: listening leadership: the student voices project, [tid]: global engagement, perspective-sharing, & future-seeing in & beyond a global crisis, [tid]: teaching and leadership during covid-19: lessons from lived experiences, [tid]: crisis leadership in independent schools - styles & literacies, [tid]: rituals, routines and relationships: high school athletes and coaches in flux, [tid]: superintendent back-to-school welcome 2020, [tid]: mitigating summer learning loss in philadelphia during covid-19: humble attempts from the field, [tid]: untitled, [tid]: the revolution will not be on linkedin: student activism and neoliberalism, [tid]: why radical self-care cannot wait: strategies for black women leaders now, [tid]: from emergency response to critical transformation: online learning in a time of flux, [tid]: illness methodology for and beyond the covid era, [tid]: surviving black girl magic, the work, and the dissertation, [tid]: cancelled: the old student experience, [tid]: lessons from liberia: integrating theatre for development and youth development in uncertain times, [tid]: designing a more accessible future: learning from covid-19, [tid]: the construct of standards-based education, [tid]: teachers leading teachers to prepare for back to school during covid, [tid]: using empathy to cross the sea of humanity, [tid]: (un)doing college, community, and relationships in the time of coronavirus, [tid]: have we learned nothing, [tid]: choosing growth amidst chaos, [tid]: living freire in pandemic….participatory action research and democratizing knowledge at knowledgedemocracy.org, [tid]: philly students speak: voices of learning in pandemics, [tid]: the power of will: a letter to my descendant, [tid]: photo essays with students, [tid]: unity during a global pandemic: how the fight for racial justice made us unite against two diseases, [tid]: educational changes caused by the pandemic and other related social issues, [tid]: online learning during difficult times, [tid]: fighting crisis: a student perspective, [tid]: the destruction of soil rooted with culture, [tid]: a demand for change, [tid]: education through experience in and beyond the pandemics, [tid]: the pandemic diaries, [tid]: all for one and 4 for $4, [tid]: tiktok activism, [tid]: why digital learning may be the best option for next year, [tid]: my 2020 teen experience, [tid]: living between two pandemics, [tid]: journaling during isolation: the gold standard of coronavirus, [tid]: sailing through uncertainty, [tid]: what i wish my teachers knew, [tid]: youthing in pandemic while black, [tid]: the pain inflicted by indifference, [tid]: education during the pandemic, [tid]: the good, the bad, and the year 2020, [tid]: racism fueled pandemic, [tid]: coronavirus: my experience during the pandemic, [tid]: the desensitization of a doomed generation, [tid]: a philadelphia war-zone, [tid]: the attack of the covid monster, [tid]: back-to-school: covid-19 edition, [tid]: the unexpected war, [tid]: learning outside of the classroom, [tid]: why we should learn about college financial aid in school: a student perspective, [tid]: flying the plane as we go: building the future through a haze, [tid]: my covid experience in the age of technology, [tid]: we, i, and they, [tid]: learning your a, b, cs during a pandemic, [tid]: quarantine: a musical, [tid]: what it's like being a high school student in 2020, [tid]: everything happens for a reason, [tid]: blacks live matter – a sobering and empowering reality among my peers, [tid]: the mental health of a junior during covid-19 outbreaks, [tid]: a year of change, [tid]: covid-19 and school, [tid]: the virtues and vices of virtual learning, [tid]: college decisions and the year 2020: a virtual rollercoaster, [tid]: quarantine thoughts, [tid]: quarantine through generation z, [tid]: attending online school during a pandemic.
Report accessibility issues and request help
Copyright 2023 The University of Pennsylvania Graduate School of Education's Online Urban Education Journal
My Life During the Pandemic
COVID-19 has definitely taken a toll. This pandemic has caused many to lose their jobs, their homes, and their lives. We all hope for a vaccine soon, in the hopes that this virus can be brought under control. In the meantime, many of us have been practicing personal hygiene and social distancing to avoid getting infected. 
            The virus has impacted my life mentally. For the first three months I was worried and irritated with how this virus was being handled. I thought for sure that this virus would infect me and my family. Every time I spoke about it I was told to just practice personal hygiene and social distancing. Over the summer I used my free time to work on my mental health. Before I returned home from campus, my anxiety was at its peak. Realizing how anxious I was I wanted the feeling of panic to end. 
So, I started going to group therapy. I attended several different programs. All of them revolved around understanding anxiety and how to deal with it (link to a group I attended below). Throughout these three months, I developed a new relationship with my anxiety. This program taught me to detect early signs of a panic attack before it even occurs. The group therapist gave us useful tools to use when we feel our anxiety levels rising. Tools such as ten connected breaths and two minute imageries have helped me better control my anxiety. I feel very grateful for this result because I was patient with myself and completed my homework; which was to practice the imageries and ten connected breaths. There are plenty of other tools to use in order to combat a panic attack, but these are the ones that worked for me.
Being at home the entire summer also motivated me to exercise more. During my freshman year I barely worked out and I noticed how that affected my mood. Exercise not only helps me stay healthy and in shape, but it also helps me stay in a positive mindset. For three months I did Zumba and Yoga every week. Besides feeling happier I noticed that I was in better shape physically. Given the circumstances of the Pandemic, I was in lockdown for a month. I knew that I had to find a way to stay healthy without going to a gym, so I decided to work out at home. My body physically changed after exercising so much and I'm happy with the result. 
In the past month, the pandemic hit some of my family members pretty hard. Both financially and emotionally my family was affected. I am fortunate to have such a caring and generous family who will step up and help anyone in need. It's tough seeing some family members struggling mentally and emotionally, though. Especially with a pandemic, previous feelings of anxiety and depression are amplified. Even though it hurts me to see my family going through difficult times, I try to do my part to help. Through this experience I've learned that having someone that will listen to you and comfort you is one of the greatest gifts to have. 
Throughout the entire summer, if there's something I've learned, it's to always try and find the light even in the darkest times.
"Island of Calm" Anxiety Breakthrough Program. Hosted by Sari Sack Terrusa, MS, LMHC.   https://www.tsijupiter.com/AnxietyBreakthroughProgram.en.html
Mindful Musings: Navigating Stress with Breath, Apps, and Self-Compassion
Trichotillomania Unveiled: Navigating Stress, Coping, and Triumph
Worry is a Waste! Dealing With Generalized Anxiety Disorder
December 2023
November 2023
October 2023
September 2023
August 2023
February 2023
January 2023
December 2022
Your Say: What lessons have you learned during the pandemic?
We asked: What have you learned about yourself, your family and your community after one year of the pandemic?
Show more sharing options
Copy Link URL Copied!
Anger lingers, along with hope for future
I have learned from this pandemic the sad results of an overly contagious disease. Each night our news has the latest totals of illnesses and deaths. These totals flash me back to the days of the Vietnam War when the numbers of dead and wounded soldiers were announced. It sickened us each dinner hour. The horror is even greater now, for our numbers are staggering.
I learned that personal contact and socialization play a bigger part in all our lives than I ever understood. As a lucky senior with a loving supportive husband, not alone in isolation, and encouraging, friendly neighbors, friends and family, I've suffered. The distancing, the lack of activities in groups, all dimmed my spirit. As an upbeat, laughing sort, surprisingly I was hit in spite of being blessed.
I think of family — our grandkids struggling with school, their adolescence stifling in confinement, missing senior school year activities, experiencing college online. They have lost learning opportunities and personal growth from interactions with others. Their lives have forever changed. Sadly, this happened at the beginning of their life's journey. Their loss is infinitely greater than mine. So, too, those without loving support and jobs have suffered immeasurably.
My sadness is lifting with the promise of tomorrow, thanks to vaccinations. Concerns are letting up due to a stable federal-state response to this disease. Anger lingers over the past president's uncaring, negligent response. But I am hopeful for our future. We are a resilient people.
Sharon Smith, La Mesa
Next week: After the vaccine
What is the first thing you did or will do after being fully vaccinated and feeling safe to live the way you did before the pandemic hit? Please email your 500-word essay to us at [email protected] by Wednesday and we may publish it in the newspaper and online. Please include your name, community and a phone number we won't publish. More on today's Your Say topic at sandiegouniontribune.com/lessons.
Crisis may floor us but we can rise again
What have I learned about myself, my family and my community after one year of the pandemic?
I have learned a huge amount about myself. I come from a sports background and that results in a cannot-be-defeated attitude. I love tennis and when the pandemic struck, our leaders thought it would be beneficial to lock tennis courts so no one could play tennis. I found places to play, thanks to my wonderful tennis partners, and I continued to play at beautiful places like a private court in Rancho Bernardo and courts near Sunset Cliffs, which gave me the opportunity to discover the beautiful cliffs again even though I've lived here 64 years of my 65 on Earth. Because of this never-say-die attitude I was able to stay in contact with my son's beautiful family after tennis on Saturdays. I guess the saying is, where there is a will, there is a way, or from one of our greatest poets, "All limitations are self-imposed."
I love my family; however, we are just returning to the point where I feel I can call any one of my siblings to safely visit and hug them all much more often than I have during the past year. My wife, Kim, my shorty Jack Russell Terrier Stella and I have not missed a beat at home; in fact, we may be closer as a result of the pandemic.
As for my community, I honestly feel we have been dealt a huge straight right that has knocked us down for the count. With the resilience I know we have, though, all our businesses and high school sports will bounce back to deliver blows of our own until we become the victors in the last round of this most important fight of our lives.
Jim Valenzuela, Poway
The value of a loving pet became apparent
What I have learned after one year of the pandemic is a lot about cats.
We acquired a cat in our household last July. I have learned a lot about how humans can relate to cats that I was not aware of growing up with these lovely animals. I also learned that you can connect with such an animal at a level I never thought possible or perhaps never really explored.
This cat, during this pandemic, has served as our therapist, yoga instructor, meditation guide and fellow afternoon nap enthusiast. I know there are other animals that have served as pets to help people with the stress of the pandemic. I would expect people in my community to have had a similar experience with their pets and the bonds they have made with them.
David Terry, Lakeside
We have all shared an historic experience
This past year I've learned that I took many things for granted and expected that life wouldn't change that much in my day-to-day routine. I think most of us did.
I was really looking forward to seeing The Rolling Stones at SDCCU Stadium last May, but the concert was canceled and now the stadium has been demolished. Weekends I would have spent looking forward to seeing the latest Hollywood blockbuster like "Top Gun: Maverick" or "No Time to Die" became weekends learning about the infamous rivalry of big cat enthusiasts Joe Exotic and Carol Baskin on Netflix.
Going out to a restaurant on a Friday night to start off the weekend became downloading the DoorDash app and bringing that food home. Those nights out became nights in. I've learned that as much as it's nice to stay home in my pajamas, I really miss going out to social events and seeing people's smiling faces.
I always look forward to seeing my family during the holidays and months when I can take time off of work, but this year, like many of us, I spent Thanksgiving and Christmas on Zoom. I learned, and knew all along, that I have a strong family. We have come together well during a global pandemic. My mom even asked if she needed to mail me toilet paper. As fun as it was seeing everyone on my computer screen, in 2021 I will not take for granted that something as terrible as this pandemic couldn't happen again, and I will make it a priority to see my family as soon as I can.
I've learned the community of San Diego comes together very well during a crisis. We're all human, and no one wants to see their business or the livelihood they worked so hard for destroyed. I saw organizations, restaurants and animal shelters come together to feed families and the pets of those who lost their jobs.
People were shopping local more to support locally owned businesses. When we started to have to wear masks in public, I saw that people were nicer to each other, but now I see mask fatigue and people just wanting to get on with their lives. I hope as the year goes on and we slowly get back to normal with vaccines getting out into the community that we maintain that positive energy and remain a strong, friendly community.
We don't always know what's going on in the lives of those we pass every day at the store, but we have all gone through something unprecedented in our generation together and should never forget how it made us feel.
Megan DePalo, Oceanside
Hope for the best but prepare for the worst
After a year of the coronavirus pandemic, I learned that I had better be prepared for the worst at any time. After seeing lines of people at the grocery stores, loading up with groceries and toilet paper overflowing from their carts, I realized that many people are out for themselves without a care for anyone else. I didn't understand the reason why so many people stocked up on toilet paper, as the coronavirus was not going to cause a bad case of diarrhea for those infected. Going to stores to find empty shelves where toilet paper once was only made me shake my head in wonder. Hoarding took place at every level and made me think of countries where things like that are familiar.
With bare shelves and some money in my pocket, things became disheartening. I decided I needed to eat less so that my stomach could shrink and I wouldn't be as hungry. It worked. I lost more than 20 pounds, and I am now feeling better when I have to bend down to pick something up. I no longer just keep eating because it's there and it tastes good. I eat half a sandwich and get up to do something and I've been drinking more liquids. Even if some of those liquids are beer, I'm still down over 20 pounds and continue to lose a little more as the days pass.
It is nice that businesses are starting to open and things are slowly getting back to the way they were, and I hope this pandemic has taught everybody some good lessons.
Allen Stanko, Alpine
Glad this challenging time may soon end
Regarding the one-year lockdown anniversary: The last year has been without a doubt one of the most trying and difficult of my life. I work in senior long-term care, and I have seen fear and illness and loneliness and death. I have seen healthy people become deathly ill and pass away without family to comfort.
I have seen people trying to express love through glass windows with masks on. The loneliness and isolation is as detrimental as the virus. Holidays and birthdays pass in this odd world.
And I have seen courage and strength and resiliency. I feel I have been scarred on my heart but have learned patience and trust.
I am glad the vaccines are here and maybe we can turn the corner and hug each other again.
Angela Reynolds, Boulevard
Get Essential San Diego, weekday mornings
Get top headlines from the Union-Tribune in your inbox weekday mornings, including top news, local, sports, business, entertainment and opinion.
You may occasionally receive promotional content from the San Diego Union-Tribune.

More from this Author
Readers React
Why the San Diego political establishment wants Maienschein as city attorney
Nov. 13, 2023
Opinion: SeaWorld's refusal to pay overdue rent from pandemic is indefensible
Nov. 3, 2023
Opinion: Balboa Park must employ parking meters to manage increasing demand for spaces
Nov. 2, 2023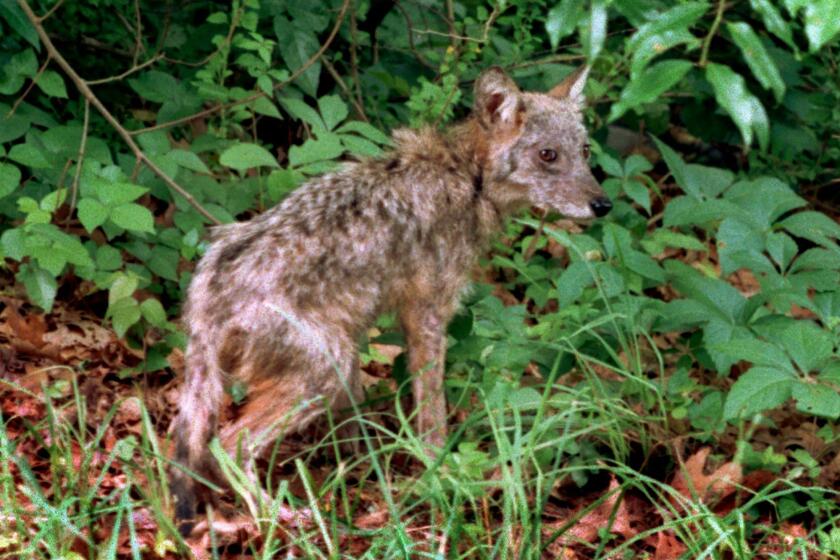 Opinion: Don't think urban coyotes are a problem? Just wait until they come after your pet.
Opinion: San Diego shouldn't pawn off sidewalk repair, public safety responsibilities on citizens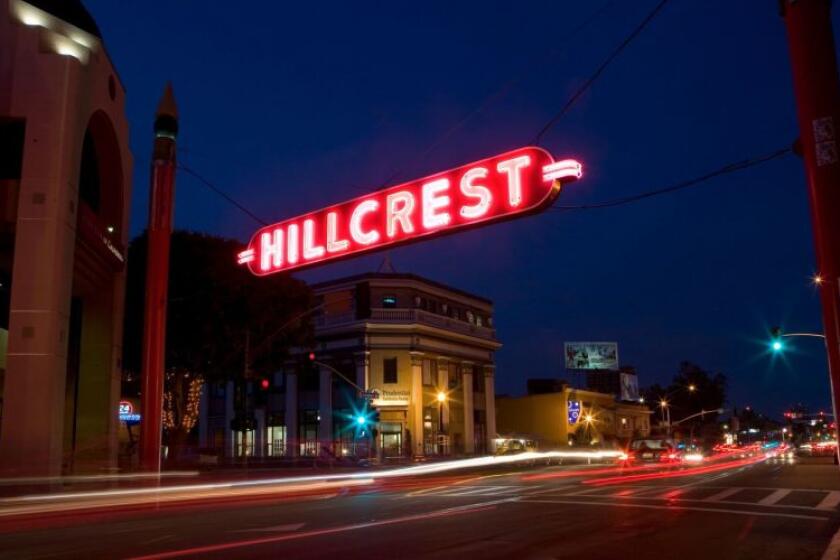 Opinion: Proposal to add 50,000 residents, expand transit in Hillcrest draws mixed reactions
Nov. 1, 2023
More in this section
Opinion: Exorbitant pay for new SDSU football coach a grim comment on American priorities
Just another example of the topsy-turvy priorities in our society
Dec. 1, 2023
Opinion: San Diego trolley is affordable and dependable, but safety remains a major problem
Although the trolley is a convenient, inexpensive public transit option, I avoid it as much as possible. It doesn't have to be that way.
Opinion: SDG&E profit model undermines best interest of San Diego utility ratepayers
It is little wonder that the utilities are spending millions of dollars, lying, obfuscating, blocking, intimidating, etc., in efforts to crush rooftop solar
Opinion: Want to address SDSU's fraternity problems? Actually enforce the legal drinking age.
If the legal age to consume alcohol was enforced rather than sanctioned and allowed, would as many of these incidents occur?
Nov. 29, 2023
Opinion: Scarce enforcement of San Diego leash laws, irresponsible behavior make dog owners weary
There are too few off-leash parks for the number of dogs, making them crowded and unsafe
Nov. 28, 2023
Opinion: State plan to allow separate sale of ADUs will worsen housing conditions in San Diego
What potential buyer wants one-half of a drab, two-unit, two-story 'home' with no backyard, no parking and no storage?
Nov. 22, 2023
The Impacts of the Pandemic on Social Life Essay
The COVID-19 pandemic was an unprecedented global issue that altered many spheres of human life. According to Chaturvedi et al. (2021), the onset of the pandemic posed severe implications for social norms, changing everyday interactions and redefining various aspects of community wellness. To begin with, people developed different perspectives of life in an attempt to unravel the origins of the virus, leading to cultural biases and prejudices. The quarantine period was particularly tough for individuals due to the social disruption that tore the social fabric of communities, introducing new and unwelcome lifestyles. Hoppner (2021) reveals that relationships were significantly affected, redefining closeness and social bonds. The old, disadvantaged individuals and immigrant communities suffered more than other community members, showing the deeply entrenched societal inequalities.
Education and work are two essential aspects of social connections that have bound people together over the years. The pandemic introduced the concept of isolation, calling on communities to develop new techniques of survival. The emergence of work-from-home routines lowered motivation that affected individual workers, impacting their contributions to society's well-being (Robdell & the Fortune Staff, 2021). As students were forced to study online, school experiences were affected, lowering students' morale and ultimately minimizing their social involvement. In addition, people were forced to alter their feeding systems to accommodate the new trends and resort to social media for connections with family and friends. People became more religious, minimizing social segregation on the basis of faith. Essentially, the physical, psychological, sociological, and spiritual dimensions experienced dramatic changes.
Cultural Biases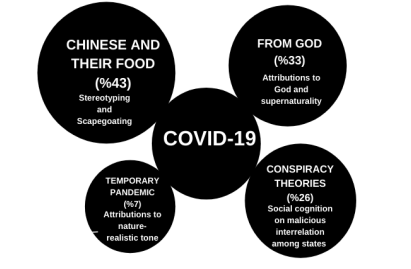 Cultural and ethnic differences have been a cause for concern in society. The pandemic widened the cultural differences due to prejudices and biases fuelled by misunderstandings about the causes of the virus. According to Dernegi (2020), at least 43% of the population believed that the virus resulted from Chinese eating habits, as shown in fig. 1 above. These stereotypes formed biases that led to the segregation of Chinese nationals in various settings. Ethnic divisions are connected to several social ills such as isolation and resource deprivation including restrictions in regard to community involvement, a factor that results in strained relationships.
Changed Social Norms
Every society is bound together by social values and norms that define the interrelationships among community members. For instance, close friends and relatives were always allowed to embrace each other as a sign of love and unity. This norm has been passed on from generation to generation, making it hard to accommodate immediate changes brought about by the COVID-19 pandemic. As shown in fig. 2 below, social interactions through physical greetings were prohibited, forcing people to develop new ways of greeting close associates (Hoppner, 2021). In essence, changing from the age-old norms to new social interactions was challenging and unwelcome.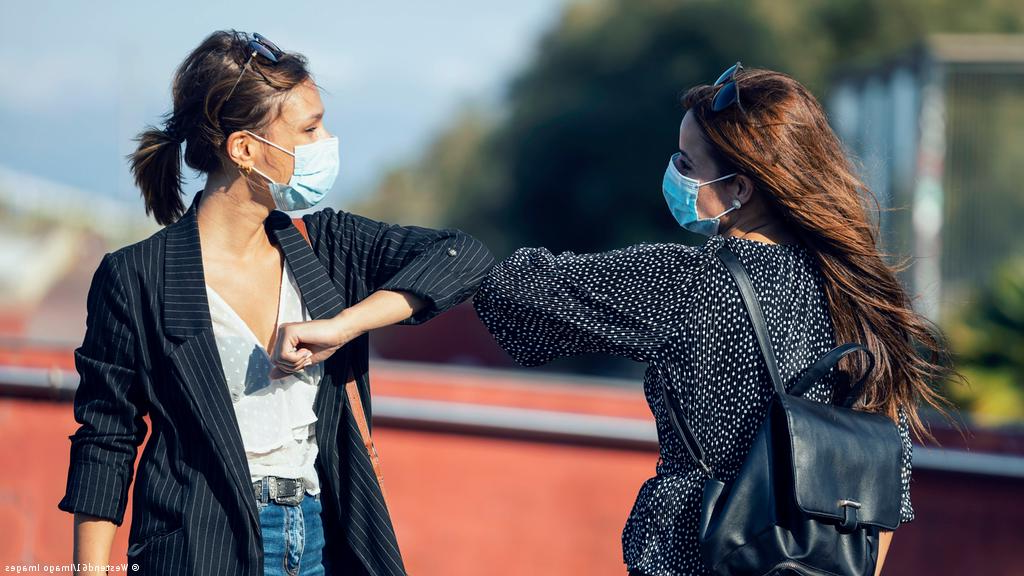 Twisted Views on Aging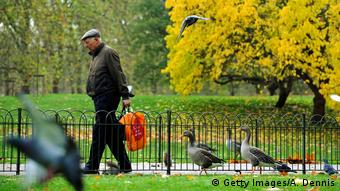 The older population has been a significant part of society, offering advice and shaping social-cultural interactions. They have always been valued and regarded as essential members of the community. However, the pandemic negatively impacted the lives of senior citizens in an unprecedented way. For instance, quarantines and social separations left older adults with no one to care for them. As shown by Hoppner (2021), in fig. 3 above, most senior citizens had to undertake most tasks alone, leading to loneliness. Consequently, aging was viewed as a disadvantage, and many older adults who contracted the virus had no hope of recovering.
Work from Home and Social Disconnection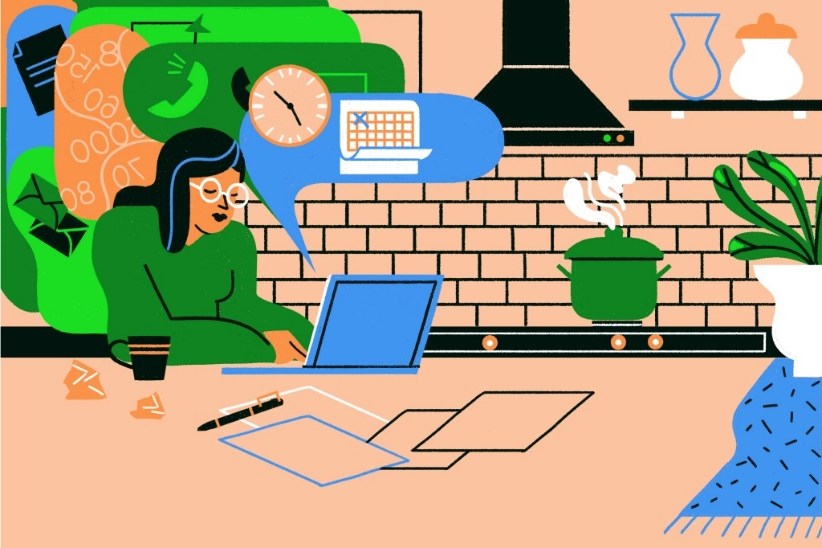 The workplace has been viewed as a revenue-generation and relationship-building setting. Chaturvedi et al. (2021) argue that physical connection plays a vital role in enhancing mental health. Fig. 4 above shows how work from home operations disrupted social relationships at work, leaving many employees emotionally drained (Robdell & the Fortune Staff, 2021). Team-building activities at work were limited or abolished, and most employees lost their jobs, losing a vital part of their social circles. Although most employees could connect through social media, the lack of physical interactions made it hard for individuals to maintain their psychological, emotional, and sociological well-being.
Relationship with Nature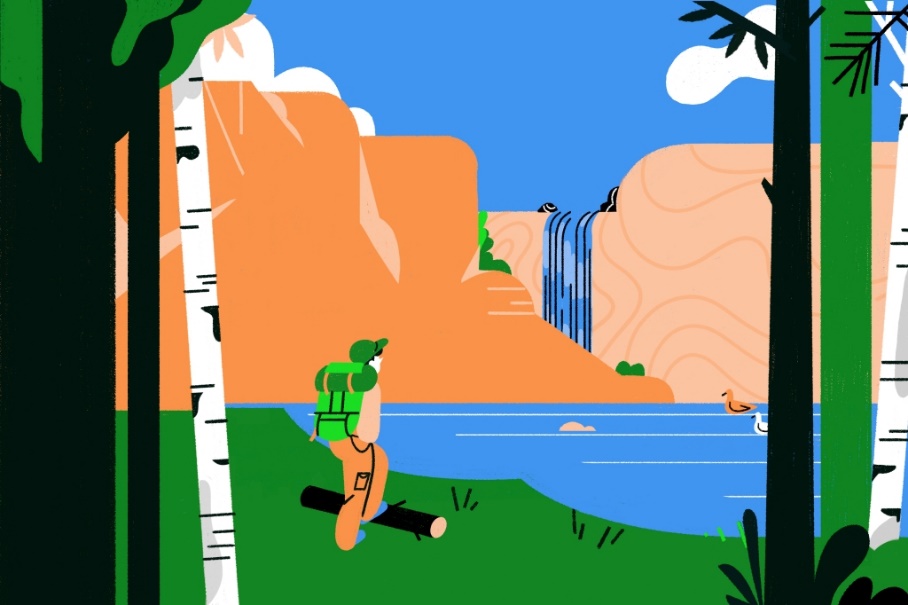 Naturally, human beings are social creatures with a need for socialization and connections. The pandemic disrupted the relationships among individuals forcing people to seek alternative means of recreation. As shown in fig. 5 above, people developed close connections with nature, viewing it as the best way to relieve their minds (Robdell & the Fortune Staff, 2021). Chaturvedi et al. (2021) comment that social isolation contributed to psychological challenges that could best be handled through nature walks. Although nature could not replace human connections, it relieved some of the mental burden afflicting members of society and renewed their hopes in life.
Strengthened Religious Beliefs
In Religion has been a crucial pillar in society, informing moral and ethical conduct. The pandemic presented members of society with immense challenges, forcing them to seek supernatural intervention. As shown in fig. 6 below, many people turned to their faiths, praying for victims of the pandemic (Reid, 2022). During this period, people forgot their religious differences and united against one common enemy, the pandemic. Online church services were highly attended, and many people developed closer connections to God in the hope of surviving the pandemic. Although minor cases of misconduct were reported, many people reformed, contributing to overall society's well-being.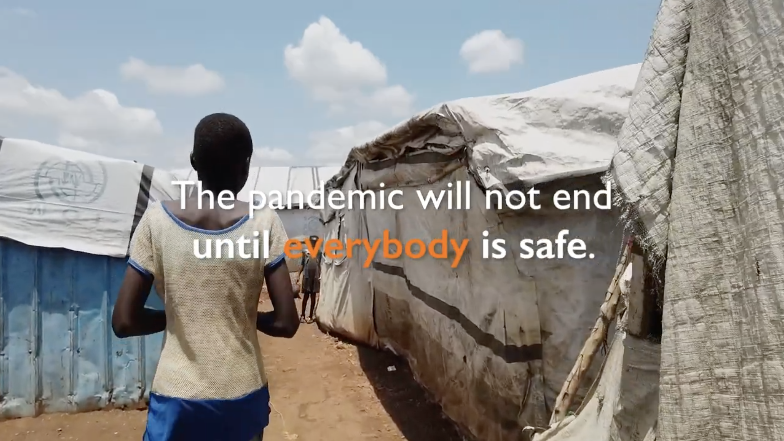 Altered School Experiences
In addition to academic knowledge, schools have been instrumental in shaping individuals to become responsible members of society. Some social activities at school, such as sports and drama, have always paved the way for students to improve their social skills and adhere to moral and ethical standards. The pandemic forced many schools to close as students started attending online classes. Fig. 7 below shows an empty classroom indicating lost school experiences (Robdell & the Fortune Staff, 2021). The sudden shift from physical classroom settings to online learning was challenging for many students, leading to online misconduct, distorting society's moral fabric.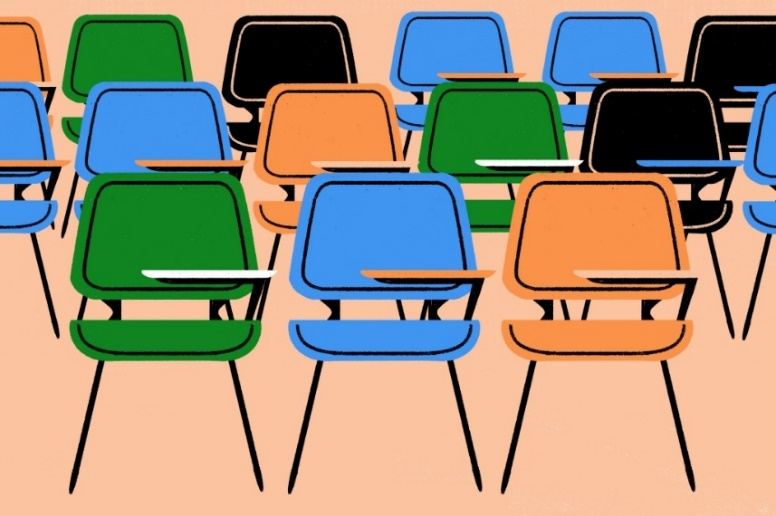 Social Media Use
Pandemics force people to innovate, developing new solutions to present challenges. Staying connected to friends and family was challenged by the quarantine requirements and travel restrictions. Kumar et al. (2020) record that the pandemic increased social media use. As shown in fig. 8 below, online communication channels helped people stay connected to their acquaintances closing the gap caused by quarantine. Although the lack of physical interactions left a gap, people could see each other and virtually interact through social media platforms, minimizing loneliness during the pandemic. In addition, social media provided crucial information on the virus aiding in community survival.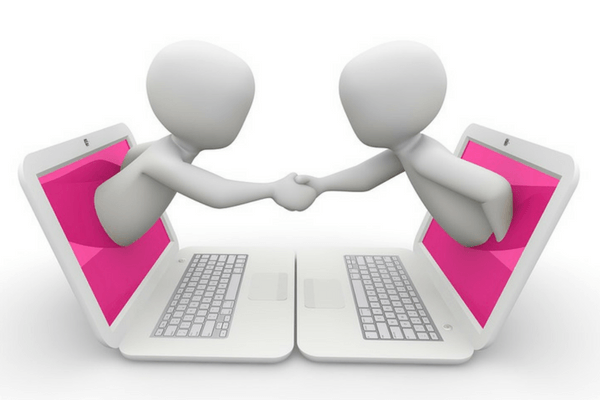 Changes in Feeding Systems
Before the pandemic, restaurants and food outlets provided opportunities for social connections wherein people gathered for meals while discussing social issues. At the onset of the pandemic, fears of transmission led to the closure of many food joints. At the same time, many food retail stores closed, forcing people to shop at online grocery stores for survival. Fig. 9 below shows how people used to shop before the pandemic shifted their focus to online stores (Robdell & the Fortune Staff, 2021). In essence, people changed their views of food, turning to cooking healthy meals rather than eating at food joints.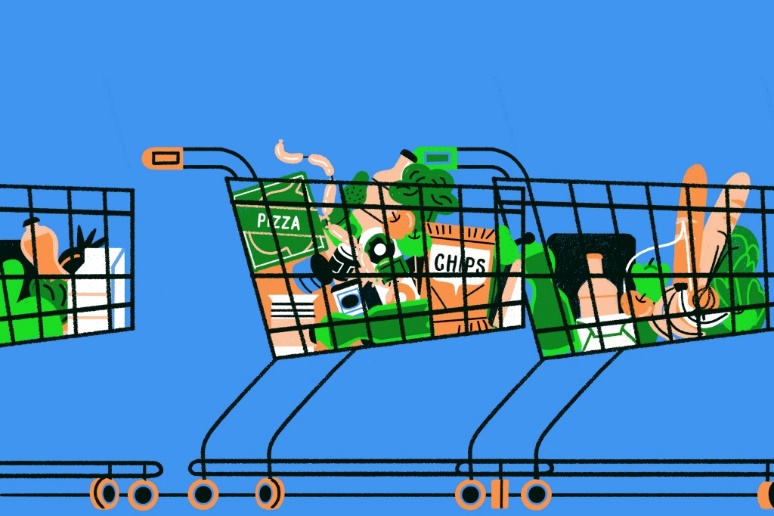 New Perspectives of Essential Services
Society has so far benefited from the services of warehouse attendants, delivery persons, and other individuals whose efforts are rarely acknowledged. As crucial community members, these service providers have often been ignored, offering cheap labor and working extra hours. However, the pandemic shed light on the essence of these service providers prompting increased recognition and gratitude towards them. As shown in fig. 10 below, delivery persons served a crucial role during the pandemic availing vital resources to communities (Robdell & the Fortune Staff, 2021). Notably, society has learned to appreciate essential service providers in ways not known before the pandemic.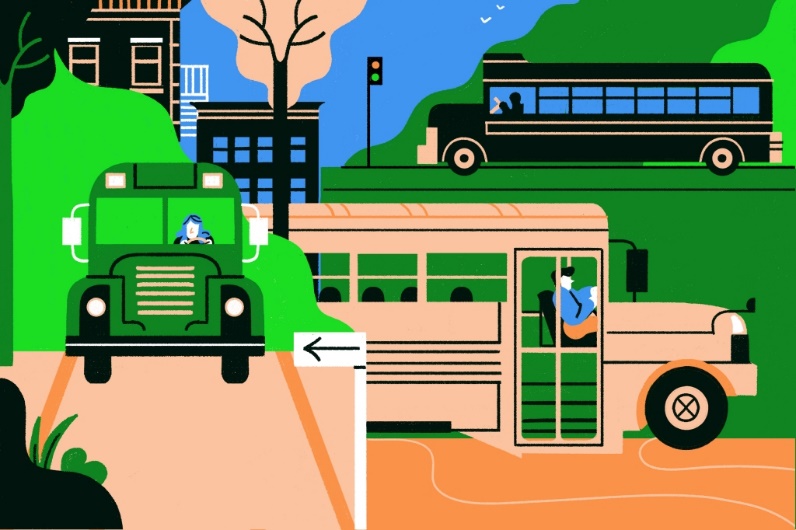 In conclusion, the pandemic affected all the spheres of human existence, prompting innovative ways of operation. Before the pandemic, physical interactions at school, work, and community formed a central part of social connections. The pandemic forced individuals to develop innovative ways of staying connected, resulting in increased use of social media and an appreciation for nature. People's feeding habits and perspectives of essential services changed significantly. As people developed deeper religious connections, ethnic and cultural differences were reduced. Although these changes did not replace the need for physical connections, they provided alternative ways of interaction, keeping members of society together.
Chaturvedi, K., Vishwakarma, D. K., & Singh, N. (2021). COVID-19 and its impact on education, social life and mental health of students: A survey. Children and youth services review , 121 , 105-866. Web.
Derneği, D. (2020). Psycho-social effects of covid-19 – situation analysis report of MHPSS needs of Syrian refugees in Turkey. Situation Analysis Report . dunyadoktorlari.org.tr
Höppner, S. (2021). How the coronavirus pandemic is affecting friendships. Deutsche Welle . Web.
Kumar, A., Khan, S. U., & Kalra, A. (2020). COVID-19 pandemic: a sentiment analysis: A short review of the emotional effects produced by social media posts during this global crisis. European heart journal , 41 (39), 3782-3783. Web.
Reid, K. (2022). Prayers for people affected by the coronavirus . World Vision. Web.
Robdell, R., & the Fortune Staff. (2021). One year later: 15 ways life has changed since the onset of the COVID pandemic. Fortune . Web.
Chicago (A-D)
Chicago (N-B)
IvyPanda. (2023, March 15). The Impacts of the Pandemic on Social Life. https://ivypanda.com/essays/the-impacts-of-the-pandemic-on-social-life/
"The Impacts of the Pandemic on Social Life." IvyPanda , 15 Mar. 2023, ivypanda.com/essays/the-impacts-of-the-pandemic-on-social-life/.
IvyPanda . (2023) 'The Impacts of the Pandemic on Social Life'. 15 March.
IvyPanda . 2023. "The Impacts of the Pandemic on Social Life." March 15, 2023. https://ivypanda.com/essays/the-impacts-of-the-pandemic-on-social-life/.
1. IvyPanda . "The Impacts of the Pandemic on Social Life." March 15, 2023. https://ivypanda.com/essays/the-impacts-of-the-pandemic-on-social-life/.
Bibliography
IvyPanda . "The Impacts of the Pandemic on Social Life." March 15, 2023. https://ivypanda.com/essays/the-impacts-of-the-pandemic-on-social-life/.
Breast Feeding vs. Formula Feeding
The Ban of Foie Gras and Force Feeding in Birds
Food Insecurity in the US: Feeding the Richest Country
Breast Feeding vs. Bottle Feeding
Benefits of Breastfeeding Versus Formula-Feeding
Backyard Bird Feeding Study
Infant Feeding in Developing Countries
Breastfeeding and Bottle Feeding: Pros and Cons
Mothers' Decisions Regarding Feeding Choices in Infants
Nutrition and Breast Feeding: 0-6-Month-Old Children
The Concept of Classism: Definition, Examples, and Prevention
The Problem of Age Discrimination
Ageism: The Problem of Modern Society
Emancipation in the Caribbean: The Impact of Foreigners
Explaining Suicide: Suicide Trends
Give us an example of how the pandemic has changed your involvement in the commUBC Personal Profile
Pandemic experience.
Simple Ways How We Can Help Our Community During the COVID-19 Pandemic
The new pandemic has us glued in front of our TV watching the news, concerning about our loved ones that are vulnerable, and adapting to major changes in our lives, from schools closing to having to isolate ourselves. People are worried, but not sure what they can do to help as individuals. That is why I decided to compile a list of simple things you can do to help your community during these hard times.
You're washing your hands. You're practicing social distancing. But, in addition to taking all the crucial safety steps for yourself and your family, what can you do to help the individuals and communities affected by the COVID-19 pandemic?
1. If you can, donate to nonprofits helping to respond to COVID-19 – and your other favorite causes as well
I realize that in the face of this uncertainty, with most us having our jobs on the line and generally being a poor country, we can't actually afford to donate, but those that are in a financial position to do so, you should consider making a donation to directly help combat the COVID-19 pandemic. Donors can make the greatest difference by supporting medical needs in Macedonia and internationally as well as by supporting organizations that are serving vulnerable populations who will be most affected by the virus' spread and its impact on the economy.
Donating or helping, even in a small way can make a huge difference. For example, an atelier in Tetovo (shout-out to Kreshnike Iljazi Fashion ) made 200 masks and handed them out for free to the citizens. You could also start a campaign on social media for donations. That's what my university professor Hasim Deari did by creating the hashtags: #TëNdihmojmëKamarierëtTonë #TëNdihmojmëNevojtarëtTonë #TëNdihmojmëKafeteritëTona #TëNdihmojmëBiznesetTona for donations to the local restaurants or bars of your choice since the service industry is the hardest hit at the moment.
But donating doesn't always mean you have to donate money though. You could also 'donate' your time and skills by volunteering. Volunteer for organizations that are providing crucial services in your community. Reach out to local charities and ask how you can best support them with your time, keeping safety in mind. You can also search online for volunteer opportunities in your area. Things that you can do safely from home in support of a nonprofit's mission could include everything from assisting their marketing efforts or grant writing to serving as a crisis counselor on a hotline service.
2. Check-in on elderly neighbors, especially if they live alone
Text or call your neighbors (especially elderly neighbors) to make sure they're doing okay. If you feel comfortable going out, consider knocking on their door and check if there is anything that they need like a run to the market for groceries or other supplies. You can also offer to bring them meals several times a week — you can arrange to leave them outside their house so you don't risk spreading germs.
3. Use your voice to combat misinformation online or to advocate for the individuals and organizations that need our help
Because we live in a digital age, news about the coronavirus and misinformation about the outbreak is spreading nearly as fast as the virus itself. Fake tips on how to prevent or even cure coronavirus have gone viral and so have hoaxes aimed at spreading confusion. After the initial outbreak of COVID-19, conspiracy theories and misinformation emerged online regarding the origin, scale, and various other aspects of the disease. Get informed from trusted sources like the World Health Organization , local health authorities ( Ministry of Health of N. Macedonia ), or your doctor/hospital. That way you can be a voice for how people can help each other in this time of social distancing while staying safe. Remind people to support the charities they care about. Share local volunteering opportunities and other ways of how people can help those impacted. As you're learning about how people are being affected and what the needs are, share that information—and tell people what you are doing to make a difference. Witting your example will help those in your network to realize that they can take action too.
Author: Sihana Etemi , a Digital Marketing Assistant at INVK and a Mladiinfo volunteer. She is an information junkie with a passion for technology and a penchant for quick wit. When Sihana isn't glued to a computer screen, she spends time going out with friends, learning French, and reading astronomy books. Editor: Tomica Stojanovikj
Similar Stories
How Volunteering Can Change You for the Better?
Chatham House Common Futures Conversations: Join the Community
Indigenous Community Media Youth Fellowship
Greater Good Science Center • Magazine • In Action • In Education
Society Articles & More
The many ways we helped each other during covid, a new study explored what altruism looked like during the pandemic and how we might encourage more altruism in the future..
When the pandemic first came to California and lockdowns were instituted, many of my neighbors set out to help each other. Some called elderly neighbors to be sure they were OK. Others collaborated with local restaurants to create a low-cost food delivery service, feeding people around the city while helping restaurants find a source of income during closures. Still others began a drive to collect masks for essential workers.
These acts of altruism warmed my heart. But what motivated some neighbors to step up to do this, while others didn't? And is altruism enough when it comes to disaster relief?
Those were the questions at the heart of a new study published in Analyses of Social Issues and Policy .
To better understand how altruism emerged during COVID-19, the researchers analyzed 104 stories of altruism appearing in major newspapers and blogs that were compiled by Ball State University between April and October 2020. They wanted to see if any themes emerged around who the helpers were, why they stepped up, whom they helped, and what kinds of help they offered. The ultimate goal was to paint a picture of how people ally with each other when disaster strikes and how they expand their sense of community.
"We were trying to understand how people come together," says lead author Selin Tekin. "We wanted to know what kind of strategies people used to support each other and how the wider community can support those most affected."
While some of the stories she and her team analyzed came from different parts of the world—India, Australia, and England, for example—the majority came from the United States, so the results are somewhat American-centric. But the stories do give a picture of a phenomenon that's frequently seen when disaster strikes.
"A sense of community often appears in disasters when there are not adequate responses from the authorities or the government, or when there are contradictory messages from the government," says Tekin. "Community members come together and share whatever resources they have."
How people stepped up during COVID
Here's what Tekin and her colleagues found when analyzing the stories.
Who helped. Many people who helped others during the pandemic belonged to organizations, associations, and faith communities that generally provide help to others, although some were volunteers who spontaneously decided to help. And many were economically or physically advantaged.
It makes sense that organizations set up to provide assistance would do so during the pandemic, and many did, including Catholic Social Services of Alaska, for example. When it became clear homeless people in Anchorage would be at risk of catching COVID in crowded shelters, the organization searched for private places for homeless people to live and helped move them into safer quarters.
Others stepped up once they became aware that certain groups were disproportionately impacted by COVID. Those with greater economic resources gave more generously, while younger people tended to offer their labor. As an example, one Yale college student and his friend put together a group of 1,300 volunteers in 72 hours to deliver groceries and medicine to older New Yorkers and other vulnerable people.
Many people volunteered spontaneously, too, after seeing a pressing need. At one petrochemical plant , 43 employees volunteered to work 12-hour shifts for a month just to produce raw materials needed for face masks and surgical gowns. This kind of volunteer spirit was similar to what I saw with my neighbors—a response that is fairly typical, according to Tekin.
"There are always volunteers who are willing to help their communities," she says.
Why people stepped up to help. The main reasons people chose to help were that they felt an emerging sense of identity with those most affected by COVID, they wanted to be an ally of disadvantaged groups, and they felt grateful for those risking their own health to help.
Research has shown that those who have a strong sense of "we are in it together" are more likely to help in a crisis than those who don't, and that was true during COVID, too. In many instances, people expressed feeling a sense of identity with those who were suffering. For example, one artist in Los Angeles sent thousands of paintings of flowers to health care workers in New York City to let them know, "You're loved by millions of people you'll never meet. You're not a stranger to anyone."
There were also many examples of people wanting to help the disadvantaged. One café owner in Australia withdrew 10,000 Australian dollars from his bank and gave out $100 bills to people standing in line for the social security offices. In India, a group of women began cooking extra food for immigrant workers who were suffering during the lockdown.
In other cases, people wanted to express their thanks to those who were doing essential work during the pandemic. One neighborhood in Miami Beach organized an early-morning surprise for their garbage collectors, lining their street with people holding up signs and putting together gift bags, cards, and presents as a token of their gratitude.
Who was helped. The people most targeted for altruistic help were the elderly, those with health conditions or disabilities, essential workers, working-class people, or marginalized social groups.
For example, many store owners created special store hours when only the elderly or disabled could shop to reduce their risks of getting COVID. One woman created a mask that had a clear, plastic window over the mouth so that people who are deaf or hard of hearing could still use lip reading to understand those around them. When food insecurity rose during COVID, the FarmLink Project stepped up to deliver food that was being left unused at farms, delivering almost 240,000 pounds of food to food banks, and paid wages to farmworkers and other workers affected economically by COVID.
Greater Good's Guide to Well-Being During Coronavirus
Practices, resources, and articles for individuals, parents, and educators facing COVID-19
How people were helped. People provided material help, support for psychological or physical well-being, and social-emotional support.
Some people donated money, cooked and distributed food, or ran errands for those who couldn't leave their house. Others distributed masks to those who had trouble procuring them or offered free counseling services to those suffering emotionally. Still others made calls to lonely, isolated folks or participated in rituals aimed at thanking health care workers on the frontlines (like clapping from their balconies).
Of all of these findings, the latter surprised Tekin most. "I was fascinated by how, even if people can't give any kind of material support, they show their gratitude; they show that they're aware of the support that they are receiving," she says.
She notes many working-class and ethnic minority populations were disproportionately affected by the pandemic and didn't receive an adequate response from authorities. So, it was heartening to Tekin to see that, when confronted with an outside threat, people can choose to help, whether or not government authorities intervene.
"People share an emergent identity, a human identity," she says. "Here, we saw people with more financial or material resources willing to share with the disproportionately affected. It wasn't surprising, exactly, because we'd seen this in previous research. But it's always interesting."
Lessons for times of crisis
All in all, these patterns show that in a crisis, people do often step up to help one another. This is good news that can be obscured by news reports of less ideal behavior—like hoarding toilet paper or jumping the line for vaccinations. When there is a sense of common humanity—that we're in it together—it can encourage more people to feel more moved to help.
"Even though the system is not structured in a way that everybody can receive the same amount of resources under the principles of equity, community members can come together and support each other," says Tekin. "People just need to be aware of that."
On the other hand, our altruistic impulses are not enough, says Tekin. As the pandemic drags on, people's enthusiasm to give tends to wane, even though the need continues. To combat that, it's incumbent upon community aid groups and government agencies to provide support to those who continue to suffer disproportionately, she says.
"You need change at the systemic level—policies that deal with injustice or that help community aid groups to be more sustainable, because they are usually the people who know their communities best," says Tekin.
In the meantime, it's good to see that people are usually capable of expanding their circle of care and stepping up to help.
"Though there is a gap between the advantaged and disadvantaged, there's also support," says Tekin. "People don't always know what to do to help, but they're willing to do something."
About the Author
Jill Suttie
Jill Suttie, Psy.D. , is Greater Good 's former book review editor and now serves as a staff writer and contributing editor for the magazine. She received her doctorate of psychology from the University of San Francisco in 1998 and was a psychologist in private practice before coming to Greater Good .
You May Also Enjoy
This article — and everything on this site — is funded by readers like you.
Become a subscribing member today. Help us continue to bring "the science of a meaningful life" to you and to millions around the globe.