English that goes straight to the heart
My Role Model is My Father Essay
The importance of the word 'Father' and its general worth towards family is limitless. This word generates honor because of symbol good deeds which every head of the family tries to earn.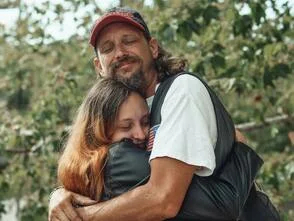 My father is the guiding force and leader of our family, bringing our aspirations into reality. He is not just a figurehead, but a role model who foresees the needs of the time and shapes our family through his unwavering responsibility and dedication. I hold immense respect for him due to his extraordinary achievements.
Daily Test - Attempt Now
As my role model, my father accompanies me in all my endeavors, ensuring that I make the right choices. He attentively listens to my problems and imparts valuable lessons to shape my thinking. His primary concern is my future career, and he leverages his maturity, knowledge, and awareness of the modern world to evaluate my interests and decisions, going above and beyond to help me develop and achieve my goals.
Despite his financial limitations, my father fulfills my genuine needs and ensures that I never feel inadequate. He works tirelessly, sweating profusely, to increase his earnings for my sake. He sacrifices his own comfort, willingly eating less, in order to provide for my well-being.
Being educated and possessing a logical vision, my father has evolved into a contemporary and progressive figure. He utilizes his knowledge and embraces modernity to raise me in a manner that equips me to thrive in today's competitive world. He leaves no gaps in meeting my needs and actively supports my personal growth and career-building process.
As an ideal father, my father spares no effort in fulfilling my necessities. He strives to eliminate any obstacles that could hinder my development and career path, leaving no room for shortcomings.
What sets my role model father apart is his refusal to impose his own career choices on me. He believes that I should pursue a future based on my own passions, suitability, and capabilities. The tradition of following specific family professions is fading away, as doctors no longer insist on their children becoming doctors, professors do not compel their offspring to pursue academia, and army officers do not force their sons into the military. Similarly, my father desires that I have a better future according to my own choices.
My father is a mature and understanding individual who assists me in making important decisions. Like most devoted fathers, he plays a significant role in my life, supporting my career aspirations and helping me overcome daily challenges. When I face difficulties and seek guidance, I instinctively turn to my father. He selflessly puts aside his own priorities to provide the necessary support. He works tirelessly, making countless sacrifices to help me navigate through my problems.
We celebrate Father's Day every year on 19 June to strengthen the relationship and remind a father of the sacrifices he endured towards his kids when they were in need. Unfortunately, it has become a mere formality for many, lacking genuine emotional connection and appreciation. In today's times, children often choose to live separately from their fathers, prioritizing their own families and disregarding their responsibilities towards their aging fathers, who cling to hope for support.
It is very important that our fathers should be given deep respect and utmost respect not only because they are fathers, but for their unparalleled fatherhood and incredible sacrifices towards us. We must recognize the value of their presence and the impact they have on our lives. By cherishing our fathers, upholding our duties, and expressing gratitude for their sacrifices, we can truly acknowledge the exceptional role models they are in our lives.
You Asked, We Listened – Get Free Access to All Writing Lists 😍😍
6 Types of Essays
Read More »
Top 30 Essay Examples
Essay Writing Format
Long Essays
Daily reading comprehension test - attempt now.
my father my role model essay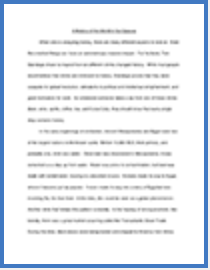 My Role Model: My Father Is A Super Hero
Throughout someone's life they have a role model that they look up to and admire. Whether it be a super hero, a relative, or even a friend, they still look up to that individual. My role model comes in the form of a five foot five man, with short black hair, and a face just like mine. He's my father and even though he's no super hero, he's still definitely the person I look up to the most. Whether it be supporting my dreams, needing someone to talk to, or needing a ride to a date, he's always there
My Father Research Paper
The person who I consider to be the biggest role model in my life is my father. My father has been a role model for me ever since I was young, he was the one to show me that if I wanted to succeed then I had to do so with my own knowledge and with my own capabilities. He was never the person to shield me from the realities of the world, but at the same time he helped me to understand what was happening and how these world problems could potentially affect me. He was the one to show me that life will
Essay On This Boy's Life By Tobias Wolff
This Boy's Life shows that boys need reliable adult role models in their lives. Discuss. In his retrospective memoir, This Boy's Life, Tobias Wolff recounts his volatile childhood during conservative post-war America and subtly explores the impact of unreliable or abusive role models on individuals. Whilst Wolff demonstrates that there can be significant negative consequences of unreliable or unstable adult role models, he also suggests that boys need more than just reliability and the absence of
Role Models
By definition, a role model is one whose behavior, example, or success is emulated by others. Today, athletes and other sport stars are looked up to by people of all ages. Everyone loves them, they appear on television with the entire world watching. Athletes are known for their wealth, talent, and fame. We admire them as our leaders with their determination and confidence. No wonder we always make heroes out of favorite athletes. They are seen as role models because they can do what we cannot
My Favorite Father
thought my relationship with my father was like the ones in movies. My father and I have always been rather close, and I have always looked up to him. It was to the point that I, as a child, was the typical "Daddy's Girl".My father has always been my favorite person. He has also been my biggest influencer in my life. He has been my biggest supporter, my greatest role model, and has been the best teacher. From the day I was born, my father was my favorite person. As I grew, my father, would let
The Mystery Of The Universe By Benjamin Alire Saenz
of the Guardian Angel by Xavier Garza demonstrate how positive male role models are part of the Latino culture in literature as well as in real life. Throughout these two books which target young adults, Saenz and Garza emphasize the constant presence of positive male role models and the importance of their impact on the characters. Similarities between Garza and Saenz indicate that contemporary Mexican-American fathers/role models can be affectionate, involved, as well as morally and emotionally
My Role Models
My parents were born during the Great Depression and by the time I was born they lived an upper middle class neighborhood in the 1960s. I was the last child of five in my family and separated by many years from my other siblings, so at times I felt like an only child. My mother while well meaning, I would come to discover later in my life that she suffered from bio polar disorder with anxiety. This made my formative years difficult and my sisters often acted as my parent, when my mom couldn't and
My Future Leader
values that I have gained through my various life experiences, especially those experiences from my family. I have had many people that have influenced me in positive ways: my parents, my hockey coaches at Loomis Chaffee and at Cushing Academy, and some of my teachers at Cushing Academy. If I had to choose an individual that has impacted my life in terms of leadership, that person would be my father. Thus, I would like to emulate his values, beliefs and actions in my future. I hope to be a man and
Analysis Of Stop Time By Frank Conroy
the aspects of having a dependent and influential father figure in one's life, versus the lack of such an important and crucial person. In the novel Stop Time, the first words that Conroy states to the reader is, "My father stopped living with us when I was three or four" (11). Conroy's choice to declare this as the first words of his memoir reveals the entire foreground as to why Frank is the way he is. From the start, the lack of Conroy's father caused doubt and lack of self-worth inside the mind
Rick Riordan As A Role Model
When I was in fifth grade, my class teacher gave us an assignment to write a paragraph about our role models. We were going to present these paragraphs to our parents the next day with a reception to follow. I wrote about my favorite author at the time: Rick Riordan. He wrote one of my favorite realistic, fantasy series about Greek mythology. As a young, naïve fifth grader, I didn't really know what a role model was. I thought that a role model was someone that made you smile and laugh. Rick Riordan's
Popular Topics
benefits of video games essay
life is beautiful essay
clinical decision making essay
lawn king inc essay
frankenstein byronic hero essay
electronic communication essay
beer game report essay
soda ash lab report essay
persuasive 911 conspiracy essay
role of women in ww1 essay
Transfer and Postings
Paragraph On My Role Model My Father 100, 150, 200, 250 to 300 Words for Kids, Students, and Children
Paragraph On My Role Model My Father: Every person has someone they look up to, someone who inspires and guides them throughout their trip in life. For me, that person is none other than my father. He has been an inconceivable part model, tutoring me precious life assignments and shaping me into the person I'm moment. From his nonage alleviation to his unvarying support, my father's influence on my life is bottomless.
Table of Contents
Paragraph On My Role Model My Father
In this blog Paragraph On My Role Model My Father, we include About Paragraph On My Role Model My Father, in 100, 200, 250, and 300 words. Also cover Paragraph On My Role Model My Father for classes 1, 2, 3, 4, 5, 6, 7, 8, 9, and up to the 12th class and also for kids, children, and students. You can read more Essay Writing in 10 lines about sports, events, occasions, festivals, etc… Paragraph On My Role Model My Father is also available in different languages. In this, Paragraph On My Role Model My Father, the following features are explained in the given manner.
Paragraph On My Role Model My Father- 100 Words For Classes 1, 2, 3 Kids
My father is my part model and an alleviation to me. He possesses applaudable rates that I strive to emulate. He's hardworking, determined, and always puts his family's requirements before his own. His unvarying fidelity to his work and his capability to overcome challenges have tutored me the value of perseverance. also, he's kind- hearted, compassionate, and treats everyone with respect. I greatly respect his capability to remain calm and composed indeed in delicate situations. His guidance and support have shaped my character and tutored me precious life assignments. I'm truly fortunate to have such an inconceivable part model in my father.
Paragraph On My Role Model My Father- 150 Words For Classes 4, 5 Children
My father has been a constant source of alleviation and a part model in my life. His rates and values have left an unforgettable mark on my character. originally, his work heritage is unmatched. He has always demonstrated a strong sense of responsibility and fidelity towards his work, setting a high standard for me to follow. Witnessing his perseverance and determination has tutored me the significance of hard work and adaptability.
Also, my father's unvarying support and love for our family have had a profound impact on me. He has constantly put our requirements before his own, displaying selflessness and immolation. His kindness and compassion towards others have also tutored me the significance of empathy and liberality.
likewise, my father possesses exceptional wisdom and practical knowledge. His capability to navigate through challenges with calmness and countenance has always impressed me. Whenever I seek guidance, he provides me with precious advice and encourages me to make informed opinions.
Paragraph On My Role Model My Father- 200 Words For Classes 6, 7, 8 Students
My father isn't just my part model; he's my idol. Throughout my life, he has been a source of constant alleviation and guidance. His unvarying commitment to his values and principles has shaped the person I'm moment. One of the most applaudable rates my father possesses is his integrity. He always stays true to his word and holds himself responsible for his conduct. I've learned the significance of honesty and ethics from him.
Also, my father's work heritage is truly exceptional. He has tutored me the value of hard work and the prices it brings. Whether it's in his professional life or particular trials, he gives his all and noway settles for mediocrity. His determination and perseverance have motivated me to strive for excellence in everything I do.
Beyond his professional accomplishments, my father is a loving and caring existent. He prioritizes the well- being of our family above all additional. His unconditional love and support have given me the confidence to pursue my dreams and overcome any obstacles that come my way. He's always there to hear, offer guidance, and give a shoulder to lean on.
In addition, my father's modesty and modesty have tutored me the significance of treating others with respect and kindness. He treats everyone he encounters with quality and compassion, anyhow of their background or status.
Paragraph On My Role Model My Father- 250 to 300 Words for Classes 9, 10, 11, 12 And Competitive Exams Students
My father is my ultimate part model, and I can not emphasize enough the profound impact he has had on my life. His exceptional rates and unwavering support have shaped my character and guided me through colorful challenges.
One of the most remarkable aspects of my father is his adaptability. Anyhow of the difficulties he faces, he noway gives up. He has tutored me the significance of perseverance and the belief that with hard work and determination, anything is possible. His unvarying commitment to his pretensions and his capability to bounce back from lapses inspire me to push beyond my limits and strive for excellence.
likewise, my father's compassion and empathy are truly applaudable. He possesses an ingrain capability to understand and connect with others, and he always extends a helping hand to those in need. His liberality knows no bounds, and he has inseminated in me the value of giving back to the community. He has shown me that the topmost joy in life comes from making a positive impact on the lives of others.
Also, my father is an inconceivable leader. He leads by illustration, inspiring those around him to work harder and reach their full eventuality. He has tutored me the significance of integrity, honesty, and treating others with respect. His guidance has helped me develop strong moral values and a sense of responsibility towards society.
In My father isn't only my part model but also my idol. His unvarying support, wisdom, and love have shaped my character and told my opinions. I'm thankful for the assignments he has tutored me and the person he has helped me come. I aspire to continue following in his steps, carrying forward his heritage of strength, compassion, and integrity.
Read More: Paragraph For Big Brother
Paragraph On My Role Model My Father (FAQs)
Question 1. What rates make my father a part model?
Answer: My father possesses rates similar as integrity, compassion, determination, and adaptability that make him an exceptional part model.
Question 2. How has my father impacted my life?
Answer: My father's guidance, love, and wisdom have had a profound impact on my life. He has shaped my character and told my opinions in multitudinous positive ways.
Question 3. What life assignments have I learned from my father?
Answer: I've learned important life assignments from my father, including the significance of adaptability, perseverance, and embracing failures as openings for growth.
Question 4. How does my father support and guide me?
Answer: My father offers unwavering support and guidance whenever I face challenges or misgivings. He believes in me and encourages me to pursue my dreams.
Question 5. Why is my father my part model?
Answer: My father is my part model because of his exceptional rates, his impact on my life, and the precious life assignments he has tutored me.
Read More Essays
paragraph on my aim in life ias officer
paragraph on travelling as a part of education
my city kolkata paragraph
the midnight visitor paragraph
war on black money in india paragraph
my locality paragraph
paragraph on secularism vs nationalism
queen of boxing paragraph
paragraph on sunny day
paragraph on an unforgettable dream
Share this:
Leave a comment cancel reply.
You must be logged in to post a comment.

Essay on My Father for Children and Students
Table of Contents
Essay on My Father: The father is the head of the family and the one who provides for the family. He is the one who sets the tone for the family and is the one who is responsible for the well-being of the family. The father is the one who provides the love and support that the family needs. Also, he is the one who protects the family and provides the stability that the family needs. Needless to say, he is the role model to all his children.
Fill Out the Form for Expert Academic Guidance!
Please indicate your interest Live Classes Books Test Series Self Learning
Verify OTP Code (required)
I agree to the terms and conditions and privacy policy .
Fill complete details
Target Exam ---
Children generally understand their father a real hero and a good friend of the life who always instruct them to go on the right path. Here in this article, we have provided long and short essay on my father in simple and easy words. This will help students give a head start of writing a perfect essay. After going through these essays you will know what is the role of a father in a family, what are his responsibilities, why is his presence much needed in a family, etc. These essays will prove helpful in school essays, debate and speech giving.
Long and Short Essay on My Father in English
Essay on my father 100 words.
My father is an ideal person of my life. He is my real hero and my best friend ever. He always helps me a lot in my any difficulty. He is an internet marketing manager in a limited company in New Delhi. He is very famous person in his office as well as in the society because of his gentleness and politeness.
He is very intelligent man and always helps others in their problems. He is the boss of my family and gives advice and instruction to every family member. He solves problems of the neighbours. He takes me to school on every PTM and discusses my performance with my teacher.
Essay on My Father 150 words
My father is very kind-hearted person and my real hero and best friend. He always shares with me his all the bad an happy moments. He tells me that he discuss his all life events to me to give me experience and take right steps in the absence of him. He wants to make me a good person in the life and most importantly a successful person by following all the etiquettes, humanity and ethics of the life. He is the person who always helps the needy people in the society or anywhere on the way. He teaches me about how to get fit, healthy, happy and a peaceful person all through the life.
He is the good adviser in my family, every family member takes advice from him whenever they get problem. He is the head of the family and always takes first seat while eating food at dining table.
Essay on My Father 200 words
My father is very loving and dutiful person. I always learn from his life and his experiences. He tells me about his all the struggle of life and his success. He is the person who teaches me about etiquettes, humanity and ethics. He helps me to get out of the bed every morning and helps me in getting prepared for the school at right time. My mom prepares my breakfast and lunch however my father helps me in getting ready.
He comes from office every evening at 6 pm with lots of joy and happiness. He is very active person and starts playing badminton with us just after coming from the office. He brings chocolates curcure, fruits, beautiful toys, picture books, comedy books, clothes, shoes and other required stationeries for study.
He takes us out of the home every Sunday morning in the park or other favourite places to make our holiday a happy holiday. We take delicious breakfast at every Sunday morning and be together whole day with lots of activities. Sometimes we go to the picnic or famous sightseeing for long time with all family members. In my winter and summer vacations, my father takes us (me, my sister, mom and grandparents) to the hill stations, seaside and hotels for some rest or recreations.
Essay on My Father 250 words
My father is very lovely father of the world. He is my real hero, best friend, my inspiration and best person of my life I ever seen. He is the person who helps me a lot in getting prepared for the school, getting rise of the bed and getting my home work done well.
He always cares for me and calls to my mom in the afternoon to know that whether I have come from school at right time or not. He is very healthy, fit, happiest, peaceful and punctual person. He always goes to the office at right time and teaches us too to go to school at right time. He teaches us the value of time in the life and says that if one wastes his/her time, time ruin his/her life.
He is very nice person and helps my neighbours in their difficult time. He loves, cares and respects my mom always and never quarrel her. He always supports her and helps sometime in the kitchen during her illness. He respects and loves my grandparents and teaches us to care for them. He tells us that old people are like God for us, we should care, love and respect them.
We should never avoid old persons in their difficult time as this time comes in everyone's life once. He tells us that we should always help needy people of any age group all though the life according to our status. He takes 15 mins of us every day to tell us about the ethics and other good habits.
Essay on My Father 300 words
My father is my best friend and real hero of my life. I generally call him Dad. He is the most special person in my life. He is a very good sports person and artist. He does paintings in his spare time and promotes us also to do paintings. He tells us that we should anything extra like music, singing, sports activity, painting, dancing, cartoon making, etc because such extra activities keeps us busy in our spare time and helps us to be peaceful all through the life. By profession, he is an internet marketing manager (a software Engineer) in a limited company in New Delhi.
He never thinks to be back in helping needy people and always ready to help them especially old people. He is my best friend and discusses my all problems. Whenever I become fed up, he ask me the reason very peacefully and takes me to the top floor, let me sit in his side, keep his hand on my shoulder and discuss his own experiences of life, his faults an drawbacks including his success in order to make me realize that what I am doing wrong or right.
He teaches us about ethics of the life and importance of elders and the life time. He tells us that we should never make any person unhappy in our life and always help needy people especially old people.
He always cares of my grandparents and tells us that old people are like precious assets of the home, without them we are like children without mother and fish without water. He always gives very good examples to make us understand anything very easily. At every weekend means at Sunday, he takes us outside of the home to the park for picnic where we all enjoy a lot by having some outdoor activities and sports. We generally play badminton as an outdoor game and carom board as an indoor game.
My Father Essay 400 words
The person I admire ever in my life is only my lovely father. I still remember all my childhood memories with my father. He was the real reason of my happiness and joy. What I am is because of him as my mother was always busy in the kitchen and other household activities and it was my father who has joy with me and my sister. I understand he is very unique Dad in the world. I am feeling of being so lucky to have such father in my life. I always praise to god to give me such opportunity to take birth in the family with good father.
He is very polite and peaceful person. He never scolded me and takes my all mistakes very easily and makes me realize my all mistakes very politely. He is the boss of my family and helps each and every family member to take good decision in the bad time. He always shares his life drawbacks and achievements with me to let us know. He has his own business of online marketing but never force me to do go in the same field or attract me towards his own business instead he always promote to do what I want in my life. He is really a good dad not because he helps me but because of his knowledge, strength, helping nature and most importantly his way of handling people.
He always respects his parents means my grandparents and cares for them all time. I still remember that when I was little, my grandparents were generally talked to me about my father naughtiness in his childhood but they told me that your father is very good person in his life, be like him. It is my father who wants to see everyone happy in the family and always asks whenever anyone becomes sad and solves his/her problems. He loves and cares my mom and suggests her to take rest when she gets tired of doing all the household chores. My dad is my inspiration, he always becomes ready to help me in my school tasks and even go to every PTM to discuss my behaviour and performance in the class.
My father was born in very poor family however currently he is one of the richest people in the city because of his patience, hard works and helping nature. My friends generally tell me so lucky of being the son of such father. I usually laugh on such type of comments and tell my father, he also laughs and says that what they are telling is not true but the truth is that I am so lucky to have son like you. He tells me that, my son always be what you want and always believe in you.
My Father FAQs
How to write an essay about my dad as my hero.
To write about my dad as my hero, think about his qualities and actions that inspire you.
Can you provide 10 lines about my father as my hero in English?
Certainly! Here are 10 lines that highlight why my father is my hero.
Why is my dad my superhero?
My dad is my superhero because he's always there for me, protecting and guiding.
How do I start an essay on My Father is My Hero?
Begin by expressing your admiration for your dad and his heroic qualities.
Could you give me 10 easy lines about a father?
Of course! Here are 10 simple lines describing the importance of a father.
In what way is a father a hero?
A father is a hero through his love, support, and the sacrifices he makes for h
Related content

Talk to our academic expert!
Language --- English Hindi Marathi Tamil Telugu Malayalam
Get access to free Mock Test and Master Class
Register to Get Free Mock Test and Study Material
Offer Ends in 5:00

Free Essays
Citation Generator
My Role Model: My Father
You May Also Find These Documents Helpful
Inspiration: higher education and south western community.
My father taught me lots of lessons in life since I was young, but the one that stood above them all was the subject of education. He always told me that if I wanted to be successful I would have to go to college to make something out of myself. My family is not a wealthy family. Therefore, my dad saved every single penny he earned from work to buy anything that I needed. He always encouraged me, and still encourages me go to school, because he knows that the value of an education will determine a future for me. As a result, I admire him. My dad has a huge impact on how I am today. He has influenced my life by teaching me lessons and showing me the rights and wrongs.…
Effective Role Models
In my opinion, parents are the most effective and influential role models in the lives of their children. The youth of society can learn from, and aspire to be like their parents as they are being reared in their childhood years. Fathers and mothers strive to teach their children important values and beliefs as well as demonstrate attitudes and behaviors considered appropriate and beneficial for society's well being. Parents strive to ensure that their children are successful in their efforts, both personally and socially. They stand tall, maintaining positive and nurturing attitudes. Good parents with effective parenting skills continually create important, life lessons because they understand, that as youth, children look to them for guidance. Parents pave the way for young people to build a bright future. They teach skills to their children so that they are able to sustain themselves in today's society and progress. Children are society's hope for a better future, for a thriving living environment in the world, and for inspiring the forward progression of the human race. There is no doubt that mothers and fathers are prime examples of effective role models.…
College Admissions Essay: My Dad As A Role Model
My dad has been my role model ever since I can remember. He has taught so much but the most is to work hard. It is not really always by his words but more by his actions. Seeing him get up at five in the morning and go to work. Then when he was done he would go do a side job for 4-5 more hours and come home and spend time with us for a few hours and go to bed and do the same thing again the next day. See him do this for so long really taught me that if you work hard in life than you can achieve anything you want.…
My Role Model Essay Example
My dad has always been by my side through everything whenever I needed him. My dad is also a great example of a role model because he is a good man with many admirable qualities. He is a kind, protective, loving, caring, and hard-working man. He would give anybody the shirt off his back and help anyone out.…
My Role Model
Everyone in the world has someone they admire or a role model. A role model is someone who is inspiring and that you look up to. Who is your role model? My role model is my dad, Hetal Patel. He is my role model because he never gives up; he is supportive, and respectful.…
Personal Narrative: My Most Influential Role Model
My most influential role model would be my father. He has raised me to trust…
Personal Narrative: Dog-Proof Trapping
My dad has taught and encouraged me to try new things. He encouraged me to go out for cross country my eighth and i ended up liking it alot. He also encouraged me to try some foods that i've never had. They ended up being really tasty. What makes him so encouraging is that he doesn't force me to do it. He also kinda cons me in with his corny word choice. This is one reason why my…
Personal Statement
There are always going to be people in your life who have been good role models, who are very important. Most likely, parents are two of your role models which in my case it's true, where they have been there for me every step of the way guiding me. Which, I'm just like them, where I have good responsibility and personality. By learning how to be a good person and to always try my hardest, I believe I am a perfect fit for college. By having good role models in my life I am a well liked person, because of my personality. They are great role models to me because of their well rounded lives, always try they're hardest, and also have good personalities with great morals in life.…
What Is The Role Of Papaakatsuki Family In Shizanar
"Difficulties are just things to overcome, after all."(Ernest Shackleton) When we are in difficult conditions and everything is out of control, we must try to be positive. Generally and historically, fathers have had responsibilities of protecting and caring for their families. A good father is someone who is a good provider, has the best interest and safety for their family, loves his family and ensures well being of family. In Farsi, we have some inspiring sentences such as "Shigata kit nia" in which comes from Japanese culture. When I struggled with my challenges in the past, and depression in the past my father leaded me to face my problems, and find the…
How a Father's Affection Affects His Son's Personality Development
First, the father inspires his son to be independent and self supporting. Early in life when I was growing up. My father rarely helps me on the things that I do. He would tell me the basics, and would only check if I am doing well. I remember him saying, "diskartehan mo yan." Or "edi subukan mo." When I am problematic and hopeless in what I am doing. Now that I've grown a lot, this was the only time that I realized that this actions of his made me an independent man. I grew trusting my abilities. Knowing that I can do anything if I would think and give my heart into it.…
Canned Essay: My Father
When I was younger, my father worked three different jobs not just to manage the bills but to make sure that I got what I wanted. Rather than disappointing me, he chose to push himself harder. I remember the time that I wanted an Xbox 360, and he said that I couldn't get it, due to the fact that there were other more important things to buy. and me not…
When I Came To College Essay
Two years after I arrived in the United States, a good friend of mine, Andres Garcia, became the valedictorian of the 2011 class. He showed me that I could accomplish my goals, despite being a minority. However, my biggest role models are my parents. They have always taught me to work hard and do my best. My dad grew…
Personal Narrative: My College Admissions Essay
My father, a pharmaceutical representative, taught me to work hard at everything I do which has benefitted me throughout my academic career. If I ever hit a blockade and wanted to give up, he would always say, "You have to finish what you started." During freshman year, I took Pre-AP Geometry which was a challenging course to me, and after my first test I thought I wasn't going to pass the class. However, instead of giving up in the class and dropping out to an easier class, I worked harder and studied more. At the end of the year, I passed the class with an A. This work ethic has allowed me to succeed more than fail in life. My mother, a realtor, infused in me values and a curiosity of life. To refuse the easier explanation, and search for a deeper understanding. As a child, my parents constantly taught us lessons such as never leave dishes in the sink and always make your bed before you leave the house. These small lessons have impacted me and shaped me to be a responsible…
What makes us who we are
The people we grow up around are the most influential people of our lives. If you grow up with people who bring you up with good values, you'll live your life with those and probably pass them onto your kids. Not everyone is lucky enough to have good people bring them up, but it doesn't necessarily mean that person will be bad too. Sometimes your parents barely even have an effect on you, good or bad, and you look up to another family member, or even someone you don't know. Whoever you look up to when you're younger will usually influence who you are.…
My Dad Essay
Throughout my life, my father has been responsible, caring, strict in his guidelines, and yet understanding of the difficulty of being a teen. This behavior has, throughout my academic history, allowed me to grow and expand my future possibilities.…
Related Topics