How to Write a Summative Essay – Guide with Example
Published by Jamie Walker at March 18th, 2022 , Revised On October 9, 2023
Summative essays are formal assessments or tests developed to compare and evaluate students and assess their aptitude as compared to other students. Summative essays are used to test the results of learning and knowledge over time and are usually criterion-referenced.
A summative essay is a comprehensive piece of writing and will need quite a lot of class time to revise, complete, instruct, edit and draft. This is not a type of assignment that can be revised or improved by students after grading.
The complexity and length of the summative essay will vary depending upon the academic level of the students. Students must comprehend the style and purpose of the assignment to write an effective summative essay.
The summative essay is usually longer than 5 pages. One page comprises of introduction and the rest of the pages have arguments that support the topic. Like other essay types , it ends with a conclusion and a list of references.
Also read: How to write an academic essay
Types of Summative Writing
Different types of summative writing have unique requirements which must be carefully checked for comprehension before starting the summative assessment. Adequate time must be allocated for clearly comprehending the requirements of the summative writing, drafting, reading, editing, and revising before submitting it for checking or grading.
Here are the six key main types of summative essays
Information/Explanatory
This type of writing is a common choice in most social science curriculums. It is mainly the collection of the main points, key ideas, and domain-specific theocratic ideas taught inside of the unit plan.
Even though the opinions and persuasive arguments are sometimes used interchangeably, they are different from each other. An opinion simply requires you to state your thinking and back it up with facts and logic. Students in this type of writing are expected to show steady improvement throughout their degree programme, so their teachers could evaluate them for grading. Opinion writing is introduced to students in the 5th grade.
Argumentative
Argumentative type of writing needs the establishment and development of a claim made by the student in the introduction which is supported by the details containing resources and information in the main essay body . On the other hand, the opposing claim is used to present the exact opposite and contrasting point of view with supporting evidence.
Also read: How to write an argumentative essay
Compare & Contrast
This type of comparison writing attributes itself to the themes and backgrounds that have various aspects to them including individual personalities and specific geographic locations. The compare and contrast summative essays must be comprised of a set of attributes and qualities that the student can compare and contrast using text and research evidence. They do not ask the writer to prioritize one choice on the other, however, they do requires the writer to demonstrate comprehension of both and make a comparison.
The evaluative type of summative writing asks the writer to take a particular element, idea, or individual discussed during the unit and evaluate it using particular criteria. Students should take a stance on the theme and support it with text evidence and unit materials.
Theorising is a form of writing that gives answers to questions such as "What if?". A theory is put forth on a particular theme that reflects reality or contrast to reality. The writer is expected to take an event, era or an individual.
Elements of a Good Summative Essay
If you want to write an effective summative essay, the following are the elements that you should consider:
Reliability: The writing delivers alike results throughout settings of classrooms, daily conditions and student groups.
Validity: The writing appropriately reflects what has been taught to students in the period of instruction.
Authenticity: The writing reflects a variety of skills related to the real world that are appropriate outside of the context of the classroom.
Variety: The essay reflects the usage of different words and views. Make sure to use different words and views to bring variety into the essay.
Stuck on a difficult essay? We can help!
Our Essay Writing Service Features:
Expert UK Writers
Plagiarism-free
Timely Delivery
Thorough Research
Rigorous Quality Control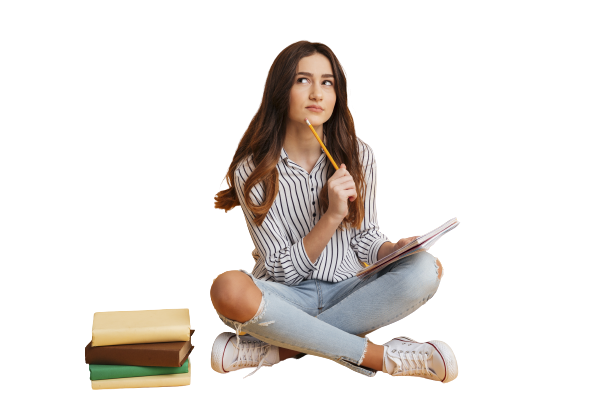 Tips to Write an Effective Summative Essay
Here are some of the tips while writing a summative essay:
Look for authentic academic material that is relevant to your essay topic
Develop an outline before writing an essay.
Make sure the essay is organised in the form of good paragraphs.
Before starting the essay, make sure that you have some knowledge about the topic. Do some reading regarding the topic, before initiating the writing.
Lastly, proofread the essay to avoid grammatical errors
Writing a good introduction: For a good start begin your essay with an introduction . It should briefly provide the general ideas presented in the original text. The introduction should involve the author's name, some contextual information about the author and work title. While in the paragraphs of the main body write the ideas that you have chosen while reading.
Use the rubric: Rubrics aid in setting a certain standard for the performance of a class on an assignment or test. They outline the key requirements and criteria you will be evaluated against.
Relevant to real-world: When writing a summative essay make sure that you are making it relevant to the real world.
Frequently Asked Questions
How to write a summative essay.
To write a summative essay, start with a clear thesis statement, organize your points logically, support with evidence, and conclude by summarizing key ideas. Edit and proofread for clarity and coherence. Follow the required format and citation style for a polished final draft.
You May Also Like
Have you been looking to achieve a higher grade, but failed? Learn how essay writing services can help you score better grades this semester…
Are you new to writing dissertations and have no idea where to start? A brief guide for beginners on dissertation writing guidelines, tips and format!
You should know how to review your own content. Learn all about how you can critically evaluate your dissertation in this article.
Ready to place an order?
Useful links, learning resources.

COMPANY DETAILS

Splash Sol LLC

21 Summative Assessment Examples
Summative assessment is a type of achievmeent assessment that occurs at the end of a unit of work. Its goal is to evaluate what students have learned or the skills they have developed. It is compared to a formative assessment that takes place in the middle of the unit of work for feedback to students and learners.
Performance is evaluated according to specific criteria, and usually result in a final grade or percentage achieved.
The scores of individual students are then compared to established benchmarks which can result in significant consequences for the student.
A traditional example of summative evaluation is a standardized test such as the SATs. The SATs help colleges determine which students should be admitted.
However, summative assessment doesn't have to be in a paper-and-pencil format. Project-based learning, performance-based assessments, and authentic assessments can all be forms of summative assessment.
Real Life Summative Assessment Examples
Final Exams for a College Course: At the end of the semester at university, there is usually a final exam that will determine if you pass. There are also often formative tests mid-way through the course (known in England as ICAs and the USA as midterms).
SATs: The SATs are the primary United States college admissions tests. They are a summative assessment because they provide a final grade that can determine whether a student gets into college or not.
AP Exams: The AP Exams take place at the end of Advanced Placement courses to also determine college readiness.
Piano Exams: The ABRSM administers piano exams to test if a student can move up a grade (from grades 1 to 8), which demonstrates their achievements in piano proficiency.
Sporting Competitions: A sporting competition such as a swimming race is summative because it leads to a result or ranking that cannot be reneged. However, as there will always be future competitions, they could also be treated as summative – especially if it's not the ultimate competition in any given sport.
Drivers License Test: A drivers license test is pass-fail, and represents the culmination of practice in driving skills.
IELTS: Language tests like IELTS are summative assessments of a person's ability to speak a language (in the case of IELTS, it's English).
Citizenship Test: Citizenship tests are pass-fail, and often high-stakes. There is no room for formative assessment here.
Dissertation Submission: A final dissertation submission for a postgraduate degree is often sent to an external reviewer who will give it a pass-fail grade.
CPR Course: Trainees in a 2-day first-aid and CPR course have to perform on a dummy while being observed by a licensed trainer.
PISA Tests: The PISA test is a standardized test commissioned by the OECD to provide a final score of students' mathematic, science, and reading literacy across the world, which leads to a league table of nations.
The MCATs: The MCATs are tests that students conduct to see whether they can get into medical school. They require significant study and preparation before test day.
The Bar: The Bar exam is an exam prospective lawyers must sit in order to be accepted as lawyers in their jurisdiction.
Summative Test Ideas for Classroom Teachers
Whereas the above exams represent some of the most high-profile and high-stakes summative tests , summative assessment also takes place in everyday classrooms.
Below are some common ways teachers might create a summative test for their students:
A performance: At the end of reading a history chapter on the Spanish-American War, students write a script and perform a play that highlight the key milestones and issues involved. The teacher provides a grade that will go on their final report card.
An infographic: Students in a nutrition course are tasked with creating an infographic that details the issue of obesity in the United States.
A diagram: After learning about ocean animals in a biology class, students construct Venn diagrams comparing and contrasting whales and fish.
A poster display: After one week of lessons about pollution, third graders work in pairs and make a poster display about Arctic animals and the effects of pollution.
A slide deck demonstration: Students in an architecture course have to choose 3 architectural styles and then make a slide deck that shows examples of each and explain the differences.
Observational testing: Kindergarten kids have to demonstrate life skills by brushing their teeth, selecting the appropriate winter clothes, and tying their shoes independently.
Identifying errors in a program: Computer science majors are given 5 pages of programming code for 5 different apps, and must find the one error in each.
Multiple choice exam: Students in a European history course are given a cumulative multiple-choice exam at the end of the term over all 7 chapters covered.
Summative vs Formative Assessment
Summative assessments are one of two main types of assessment. The other is formative assessment.
Whereas summative assessment occurs at the end of a unit of work, a formative assessment takes place in the middle of the unit so teachers and students can get feedback on progress and make accommodations to stay on track.
Summative assessments tend to be much higher-stakes because they reflect a final judgment about a student's learning, skills, and knowledge:
"Passing bestows important benefits, such as receiving a high school diploma, a scholarship, or entry into college, and failure can affect a child's future employment prospects and earning potential as an adult" (States et al, 2018, p. 3).
Five Summative Test Scenarios
1. performance-based summative assessment.
A traditional form of summative assessment usually involves a lot of multiple-choice and short essay questions. But it doesn't have to be that way at all. Performance-based tests that involve authentic assessment can also be summative.
For example, at the end of each unit in an advanced radiology course, the instructor might provide students with 10 X-rays that show various diseases. The students have to work in pairs to identify the disease and indicate its stage of progression.
Of course, to make things interesting, the instructor also includes X-rays that don't contain any diseases and others that are most commonly misdiagnosed by highly experienced professionals.
2. Presentation-Based Final Evaluation
In a university course in developmental psychology, the chapter on attachment styles usually sparks a lot of interest among the students. Assessing student learning through traditional paper-and-pencil tests doesn't seem to capture the dynamic nature of the subject.
So, the professor locates some old footage from Mary Ainsworth's original studies on the strange situations test . The videos are a bit grainy, but there is a lot of footage that show great examples of each attachment style.
To assess their understanding of each style, the students are sent home with a set of videos. They can watch them as often as they want but must return the next week and make a presentation to the class.
The presentation must involve showing the video, identifying the attachment style, and pinpointing the exact infant behavior that typifies that attachment category.
3. Portfolio Presentations
A university course for future kindergarten teachers is called Props and Stuff. The course involves teachers learning about prop theory and how to make their own materials for classroom instruction.
At the end of each unit, students have to make a specific type of prop, such as a sock puppet, pop-up book, or animal habitat diorama.
By the end of the term, students have produced a lot of very interesting props. As part of the summative assessment the class holds an exhibition where each student displays a selection of their props as part of their portfolio.
Each portfolio is evaluated by the other students (peer assessment) in the class based on a set of pre-determined criteria. The average of those scores will be the basis for their grade in the course.
4. Real-Life Simulation as Final Exam
Students in a course on leadership styles have spent the last 3 months reading chapters, writing papers, and debating case studies. They have memorized the names and dates of key historical scholars and can name plenty of modern leaders that fit certain styles.
However, the final assessment of their learning will be performance-based. The professor has prepared a set of job simulations that portray various scenarios in a corporate setting.
First, each student selects a card from the stack of simulation scenarios. Then they draw a slip of folded paper from a hat which identifies one leadership style.
While they engage the simulation, they must act according to the leadership style selected. The professor takes notes on their performance and keeps track of statements that reflect that style.
The final score is based on the number of times the student demonstrated the appropriate leadership style, either through statements or non-verbal behavior.
5. Interviews as Final Assessment
At the end of a history unit on the U.S. constitution, the teacher has decided to create a unique summative assessment that involves a simulated talk show interview.
Students will need to study the details of any 3 key historical figures involved in the writing of the constitution. They can choose from the list provided by the teacher.
The summative assessment will occur in the form of a talk show interview. One student will interview the historical figure by asking them questions about their life and their role in writing the constitution. There are 6 questions that are central to the unit's content.
Grades will be based on if the student knows key facts that were covered in the unit about that figure. The more complete and accurate their answers, the higher their score.
Summative assessment allows teachers to determine if their students have reached the defined behavioral objectives . It can occur at the end of a unit, an academic term, or academic year.
The assessment usually results in a grade or a percentage that is recorded in the student's file. These scores are then used in a variety of ways and are meant to provide a snapshot of the student's progress.
Although the SAT or ACT are common examples of summative assessment, it can actually take many forms. Teachers might ask their students to give an oral presentation, perform a short role-play, or complete a project-based assignment.
Brookhart, S. M. (2004). Assessment theory for college classrooms. New Directions for Teaching and Learning , 100 , 5-14. https://doi.org/10.1002/tl.165
Dixon, D. D., & Worrell, F. C. (2016). Formative and summative assessment in the classroom. Theory into Practice , 55 , 153-159. https://doi.org/10.1080/00405841.2016.1148989
Geiser, S., & Santelices, M. V. (2007). Validity of high-school grades in predicting student success beyond the freshman year: High-school record vs. standardized tests as indicators of four-year college outcomes. Research and Occasional Paper Series. Berkeley, CA: Center for Studies in Higher Education, University of California.
Kibble J. D. (2017). Best practices in summative assessment. Advances in Physiology Education , 41 (1), 110–119. https://doi.org/10.1152/advan.00116.2016
Lungu, S., Matafwali, B., & Banja, M. K. (2021). Formative and summative assessment practices by teachers in early childhood education centres in Lusaka, Zambia. European Journal of Education Studies, 8 (2), 44-65.
States, J., Detrich, R., & Keyworth, R. (2018). Summative Assessment (Wing Institute Original Paper). https://doi.org/10.13140/RG.2.2.16788.19844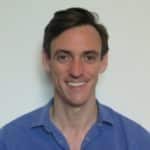 Chris Drew (PhD)
Dr. Chris Drew is the founder of the Helpful Professor. He holds a PhD in education and has published over 20 articles in scholarly journals. He is the former editor of the Journal of Learning Development in Higher Education. [Image Descriptor: Photo of Chris]
Chris Drew (PhD) https://helpfulprofessor.com/author/admin/ 10 Critical Theory Examples
Chris Drew (PhD) https://helpfulprofessor.com/author/admin/ 13 Social Institutions Examples (According to Sociology)
Chris Drew (PhD) https://helpfulprofessor.com/author/admin/ 71 Best Education Dissertation Topic Ideas
Chris Drew (PhD) https://helpfulprofessor.com/author/admin/ 11 Primary Data Examples
Leave a Comment Cancel Reply
Your email address will not be published. Required fields are marked *
How to Write a Summative Essay | Definition, Topics, Structure, Examples
What is a summative essay?
A summative essay is a type of essay that requires students to evaluate and synthesize information learned over a unit or semester. Summative essays are typically written at the end of a unit or semester, and they allow students to show what they have learned during that time. To write a successful summative essay, students must be able to identify the main points from their coursework and organize them into a coherent argument. Summative essays often take the form of argumentative essays, in which students must take a position on an issue and support their claims with evidence. However, they can also take other forms, such as compare and contrast essays or personal narratives. No matter what form they take, summative essays provide an opportunity for students to reflect on their learning and demonstrate their understanding of the material.
Summative essay structure
A good summative essay should provide a comprehensive overview of a topic. The structure of a summative essay will vary depending on the length of the paper and the specific requirements of the assignment, but all summative essays should include an introduction, body paragraphs, and a conclusion.
Introduction
The introduction is one of the most important aspects of the paper, as it needs to provide a brief overview of the topic and main argument. Additionally, the introduction should grab the reader's attention and give them a general sense of what the rest of the paper will be about. If you are having trouble crafting an effective introduction, try using a hook or an anecdote to engage your reader from the start.
formal essay vs informal essay
Autobiographical narrative essay (outline & examples)
short story essay
How to write concluding sentences and examples
Visual Analysis Essay
How to write an interview paper
Body paragraphs
In the body paragraphs, it is important to focus on several key points and to provide evidence to support your thesis. Each body paragraph should focus on a different point, and each paragraph should end with a sentence that connects back to your thesis. By focusing on several key points and providing evidence to support your thesis, you will be able to effectively communicate your position to the reader. In addition, by ending each paragraph with a sentence that connects back to your thesis, you will be able to remind the reader of the overall argument of your essay.
The conclusion of a summative essay should briefly summarize your main points and explain how they support your overall argument. In addition, the conclusion should provide a sense of closure by addressing any lingering questions or concerns that may have arisen during the essay. By providing a clear and concise summary of your main points, you can help to ensure that your readers have a full understanding of your argument. Additionally, by addressing any remaining questions or concerns, you can provide a sense of finality to your essay. Ultimately, the goal of the conclusion is to leave your readers with a well-rounded understanding of your argument.
By following this basic structure, you can be sure to craft a clear and concise summative essay that will impress your readers.
How to write a good summative essay
A summative essay is an important academic assignment, which allows students to demonstrate their knowledge and understanding of a subject. To write a good summative essay, seven important steps need to be followed:
1. Choose a topic:
The first step is to choose an interesting and manageable topic. Make sure you select a topic that you are familiar with and that can be adequately covered in the space available.
2. Do your research:
Once you have selected a topic, it is time to do some research. Be sure to consult a variety of sources to get a well-rounded view of the subject. When taking notes, be sure to include the name of the source, as this will be needed later when referencing.
3. Develop a thesis statement:
A thesis statement is a brief statement that summarises the main argument of your essay. It should be clear and concise and should be specific enough that it can be adequately supported by evidence from your research.
4. Outline your essay:
An outline helps you to organise your thoughts and logically structure your essay. It is important to include all the main points you wish to make in your essay, as well as signposting language that will let the reader know what is coming next.
For example, 'First…', 'Secondly…', 'In addition…' etc.
5. Write your introduction:
Your introduction should briefly introduce the reader to the main points of your essay and finish with your thesis statement.
Remember to keep it short – no more than five or six sentences.
A good sentence starter for a summative essay includes present tense verbs that take an active voice.
For example, "This essay will argue that" or "The purpose of this paper is to explore."
By starting your sentences in the present tense and using active voice, you create a more lively and engaging writing style. This also helps to clarify your argument for the reader.
In addition, good sentence starters for a summative essay can also include rhetorical questions or strong statements.
For instance, you might begin your essay with a question such as, "What is the true cost of happiness?" or a statement like, "Few things in life are more important than our relationships." By starting with such attention-grabbing sentence starters, you can ensure that your reader will be hooked from the very beginning.
6. Write your body paragraphs:
Each body paragraph should focus on one main point, which should be clearly stated in the opening sentence. The rest of the paragraph should then be used to support this point with evidence from your research. Be sure to reference all sources using the correct format (e.g., MLA, APA).
Conclude each body paragraph with a sentence that sums up the main point and reinforces your argument as a whole.
7. Write your conclusion:
The conclusion should briefly recap the main points of your essay and finish with a strong conclusion statement that leaves the reader with something to think about long after they have finished reading.
Again, this shouldn't be too long – no more than three or four sentences should suffice.
Summative essay topics
The best sort of summative essay is one which allows students to display what they have learned over a term or academic year.
A good summative essay topic will therefore assess a student's knowledge of a broad range of topics, rather than focus on a single area.
This allows students to show off their analytical and writing skills, as well as their ability to synthesize information from multiple sources.
It also allows the teacher to get a sense of what sort of material the student has been exposed to over the term.
When choosing a summative essay topic, therefore, it is important to select one which will be both challenging and informative.
Here are some interesting summative essay topics to get you started:
Compare and contrast the economic systems of two different countries
Analyze the causes of the First World War
Evaluate the effectiveness of different treatment methods for substance abuse
Assess the strengths and weaknesses of different research methodologies
Discuss the impact of globalization on developing countries
Explain the importance of effective communication in business dealings
Describe how changes in technology have affected society's understanding of privacy rights.
These are just a few examples – there are many possible summative essay topics. The key is to choose one which interests you and which you think will challenge and enlighten your readers.
Summative essay example
A short sample summative essay
The following summative essay will compare and contrast the economic systems of two different countries; the United States of America and Canada.
Both the United States and Canada are developed countries with capitalist economies. However, there are some key differences between the two systems. The United States is a more laissez-faire economy , with less government intervention in the market. In contrast, Canada has a more regulated economy, with more government intervention to ensure that everyone has access to essential services like healthcare and education.
There are pros and cons to both systems. The laissez-faire approach of the United States leads to greater inequality, as wealth is concentrated in the hands of a few. However, the regulated approach of Canada can lead to greater bureaucracy and slower economic growth.
In conclusion, while there are pros and cons to both systems, I believe that the regulated system of Canada is more beneficial for society as a whole. It ensures that everyone has access to essential services, while still allowing for economic growth.
Need help to write your essay ?
If you don't have time to write a good summative essay paper, you can pay for an essay online and get a high-quality custom essay written for you by professional summative essay writers . All you need to do is provide instructions on what you need and they will write an original essay paper for you.
You can also buy pre-written research papers for sale if you don't have time to wait for a custom essay. Whatever your needs, there is a service that can help.
Let's write a good summative essay for you
Author: tutlance
How to write a comparative book review essay
Statistical analysis essay
Self introduction essay
How To Polish an Essay For a Better Grade
Counter argument essay, structure & examples
Chapters of a Dissertation
How to conduct research for a research paper, related guides, writing effective essays: tips for students, how to write an effective essay in 5..., how to write an ethics essay, topics, outline,..., how to write a film analysis essay with..., background information essay, dialogue essay, discussion essay, how to shorten an essay, how to write a photo essay – examples..., proper heading for essay, enduring issues essay, writing a commentary essay, how to write a position paper essay |..., analysis paper, attention grabbers for essays, essay draft: how to write a draft essay, how to polish an essay for a better..., peel paragraph.
Homework Help
Online Tutors
Essay Writing Services
Do My Math Homework
Assignment Help
Take My Online Math Class
Take My Exam
Take My Test
Take My Course
Dissertation Services
Essay Introduction
Essay Thesis Statement
Essay Hooks
Essay Conclusion
Essay Revision
Essay Title
Essay Format
Essay Outline
Essay Cover Page
Essay Topics
Classification Essay
Analytical Essay
Cause and Effect Essay
Expository Essay
Descriptive Essay
Argumentative Essay
Compare and Contrast Essay
Definition essay
Narrative essay
Persuasive essay
Reflective essay
Literary analysis essay
Proposal essay
Process essay
Reflection Paper
Evaluation Essay
Exemplification essay
Illustration Essay
Informative essay
Rhetorical analysis essay
Review essay
Scholarship essay
Dissertation
Annotated Bibliography
Research Paper
Research Paper Topics
Position Paper
Speech Writing
Summary Writing
Story writing
Swot Analysis
Resume Writing
Business Plan
Grant Writing
Book Writing
Personal Statement
Writing Process
Research Process
Online Tutoring Subjects
Become a Tutor
Forgot Password?
Summative Assessment: Definition + [Examples & Types]

From end-of-term examinations to teacher-designed quizzes , summative assessment is one of the most effective ways to grade a student's performance. It typically involves assessing students' knowledge of the course material using specific criteria. 
Summative assessment requires a considerable investment of time, both from students and instructors. In this article, we will discuss the major characteristics of summative assessment and show you how to conduct a summative assessment with Formplus. 
What is a Summative Assessment?  
Summative assessment is a type of course evaluation that happens at the end of a training or program. It is the process of assessing the student's knowledge, proficiency, and performance by comparing what they know with what they should have learned.
Unlike formative assessment which evaluates the student as he or she engages in the learning process, summative assessment is all about measuring outcomes using predefined standards or benchmarks. Summative evaluation only directly monitors the student's ability but does not pay attention to how the student uses knowledge to solve practical problems. 
One of the most common examples of summative assessment is the end-of-semester college examinations. For these examinations, the college professors select questions that touch on different topics in the course curriculum. Students are asked to respond to these questions within a specific period of time. 
The structure of summative assessment makes it difficult for the instructor to provide one-on-one feedback on the student's performance. Summative assessment methods are high stakes which means they have a high point value. The results are usually defining; for instance, it can determine whether a student passes the course, gets a promotion, or secures an admission. 
Characteristics of Summative Assessment  
Summative assessment measures a student's competence in a specific subject matter in line with the learning goals and objectives of the course or training. For instance, a science course will use experiments and other practical tests to evaluate a student's knowledge at the end of the course.
Summative evaluation is a standardized method of knowledge-based assessments. It has well-defined processes that reveal the student's competence in a field. These processes produce accurate and consistent results when they are used in similar contexts.
Summative evaluation has a flexible process that is practical and scalable. It is well-aligned and this makes it easy for the instructor to implement it as part of training.
Summative assessment respects clear teaching and learning boundaries. Before the instructor implements any summative assessment methods in the classroom, he/she must obtain informed consent from the students.
Since the key element of summative assessment is to evaluate what someone has learned up to that point in time, it always ends in having a concise summary of the outcomes of the assessment. This allows the teacher to compare the student's current performance with past performances, external standards, and other learners.
Summative evaluation prompts students to exhibit skills and demonstrate knowledge in different ways.
Other things you should have in mind when it comes to summative assessment are: 
It takes place at the end of a defined learning period such as a training or program.
It is limited to the information that was shared during the course or training. Summative assessment does not test students on what they have not been taught.
Summative assessment aligns with the learning goals and objectives of the course.
Summative assessment certifies a student's competence in a specific subject matter.
It is used for one clearly identified purpose.
Examples of Summative Assessment  
A final examination or assessment is one of the most common methods of classroom evaluation. Examinations have a simple framework—the teacher curates relevant questions and the students respond to these questions within a timeframe.
Instructors conduct examinations as some sort of final knowledge review of the program. Examinations test the student's knowledge of the subject matter and they produce quantitative results that help you to grade your students and know how well they have performed. 
To eliminate the workload that comes with paper assessment, you conduct the evaluation via an online test platform, examination software, or create a quiz on Formplus. The examination questions can be close-ended, open-ended, or a mixture of both; depending on the type of data you want to gather in the end. 
These are mini-examinations that happen at the end of a topic or section of a training. They are used to determine how well a student understands key chapter concepts and help them prepare for the final examination at the end of the course. Quizzes, midterm assessments, and practice tests are common examples of chapter tests.
Standardized Admission Tests
These tests qualify candidates for a specific program; for instance, IELTS and TOEFL are standardized English proficiency exams that demonstrate a candidate's competency in the use of the language. These tests are organized on a large scale and they make use of explicit scoring criteria for grading.
Create Computer Based Tests for free with Formplus. Get started now
Instead of an end-of-term examination, ask students to build a creative portfolio. A creative portfolio showcases the student's creativity, knowledge of the coursework, and how they have uniquely applied that knowledge.
Depending on the learning areas, a student's portfolio can include images, infographics, and small to medium-length texts like essays or one-pagers. As the learners build their portfolios, they also have the opportunity to reflect on how much they have learned. 
Add the file upload field to your Formplus form to receive portfolio submissions from your students. Students can submit files of any type and size including images, multiple document formats, and spreadsheets, in the file upload field. 
Oral summative assessments are used to get real-time and spontaneous responses from learners at the end of a course. The instructor can embrace structured, semi-structured, or unstructured interview methods to grade the students and evaluate their overall performance. Students may also partake in oral classroom presentations.
The type of interview method you choose determines the kinds of questions you will ask during the process. A structured interview follows a defined conversational sequence that dictates its questions and structure. 
Semi-structured and unstructured interviews embrace flexibility. In a semi-structured interview, the instructor can veer off the conversational sequence and ask spontaneous questions. Unstructured interviews do not follow a defined conversational sequence—the instructor can ask questions as they come, within the course's context. 
Hands-on Performance Tasks
These simple and creative tasks allow students to put their knowledge to work. Hands-on performance tasks are practical, and straightforward and help the instructor to assess the students' abilities directly.
The instructor can ask students to solve a jigsaw puzzle and as they do this, she observes how they put a specific skill to work in the tasks. If you want to assess your students' counting and pattern skills, you may observe how they play around with colored bricks or cotton balls. 
Getting students to execute tasks within small groups is a great way to test their knowledge. After a training on teamwork and conflict resolution, for instance, you should group the students, assign a task and watch how they create frameworks and solve a specific problem.
Book reports are creative summaries that demonstrate a student's literary skills. These reports show how students highlight the main points of a book using the reading and analytical skills discussed in the training or program.
Students do not have to submit their summaries using paper forms. Create a Formplus online submission form and send out a prefilled link to everyone. This way, you can receive and organize submissions without worrying about too much paper. 
Formal essays allow students to demonstrate their level of knowledge about a subject matter. Essay writing is a useful skill that communicates one's idea and understanding of a concept. Ask your students to write essays on the core topics and themes discussed in class.
Students can explain a concept, argue for or against a subject matter or simply narrate their learning experience as descriptive prose. 
If you want to reduce the clutter that comes with stacking lots of papers, use Formplus to collect the essays. Ask learners to turn in their essays as file uploads in your online submission form or they can write the essays right in the form's long-text field. 
This is a common method of summative assessment used in early childhood education. The instructor incorporates 1 or more standard activities into the students' playtime and then observes how the learners engage in the activity.
Observing students' behaviors during playtime gives you a birds-eye view of how well they have assimilated knowledge from a previous lesson or class session. As you observe them, you need to make notes on any changes you notice. Write your observations down on a piece of paper or list them in a spreadsheet. 
The complete observer method and participant-as-observer method are the common types of observation used for summative evaluation. In the complete observer method, the teacher observes the students from a distance; removing the instructor from the participants' environment. 
The participant-by-observer method is what you'll find in many classrooms and learning contexts. The teacher already has a relationship with the students and she interacts with them as they demonstrate their knowledge. 
How to Use Formplus to Conduct Summative Assessment  
To conduct a summative assessment with Formplus, you need to use the Formplus builder to create and customize an online form. This online form should serve your unique needs in terms of what you want to achieve and the type of summative assessment method you plan to execute. 
Follow this step-by-step guide to create your online summative assessment form with Formplus. 
Visit www.formpl.us to log in to your Formplus account or to sign up for a free Formplus account. Once you sign up and confirm your email, you get automatic access to your Formplus dashboard.
Click on the 'create new form' button on your Formplus dashboard. This button is at the top-left side of your dashboard and it takes you to the form builder.
The Formplus builder has different sections including the customization and form sharing sections. On the far-left side of the builder, you will find the form fields section.
Drag and drop preferred form fields from the form fields section into your form. There are more than 30 form fields you can add to your form including text fields and advanced fields like date-time validation.
Edit each field by clicking on the small pencil icon beside each one. You can add questions, options and also make the fields read-only or required.
Click on the "save" icon to save all the changes you have made to the form.
By now, you will be in the builder's customization section. This is where you can tweak the look and feel of your form based on your unique needs and preferences.
You can choose a new theme for your form or create a custom theme. You can also change the form's background, add background images, modify the form font and font size or stylize the form using your custom CSS. 
Use the form-sharing options to share the form with your students. You can copy the form link and share or send out prefilled links via email invitations.
Formplus has different features that make data collection seamless for you including unlimited file uploads, mobile-friendly forms, and prefilled forms. With the mobile-friendly feature, you can conduct summative assessments using your smartphone. You can also collect data the way you like using more than 30 available form fields. 
With our mobile-responsive feature, you can create an online form for summative assessments using your smartphone or other internet-enabled devices. Students can also complete surveys, and quizzes and make file submissions using their smartphones, without pinching in or zooming out of their screens.
Students can submit their creative portfolio in different file formats in your Formplus form and they do not have to bother about the file size. All file uploads are automatically saved to your preferred cloud storage including Google Drive, DropBox, and OneDrive.
Prefilled forms are easy to fill as your students do not need to repeat recurring information. Sending out prefilled forms allows you to retrieve existing data from your records and pre-populate form fields with these pieces of information.
You do not have to build your form from scratch; simply choose any of our ready-to-use templates. Formplus has more than 200 existing form templates that can be tweaked to suit your unique needs and preferences in the form builder.
Students can fill out and submit the online assessment form; even when they have poor or no internet access. All form responses are automatically updated on our servers or your preferred cloud storage system when the internet connectivity is restored.
You can export form responses and reports in multiple file formats like PDF and CSV. Formplus also allows you to directly export form data to Google sheets to help you collate results and share them with your team.
Advantages of Summative Assessment  
The summative assessment determines the effectiveness of a course and the teaching method. This is measured in terms of how well the student mirrors his knowledge in his or her responses to the questions.
It is a standard method of tracking a student's academic performance over a period of time.
Summative assessment is an important part of the formal grading system. The results from summative assessments are often used to determine whether a student moves from one academic level to the next.
It helps the instructor to identify and address learning gaps. Summative assessment reveals the student's weakness and this gives the teacher enough context and information to review their methods.
It boosts self-evaluation because the students reflect on their goals as they take part in summative assessments.
Summative assessment improves the teaching and learning environment. It helps the students and instructions to align their goals and achieve desired outcomes.
Disadvantages of Summative Assessment  
Measuring a student's performance against a standard benchmark can trigger demotivation and low self-esteem. This happens when the student's performance isn't up to par with the benchmark.
It does not provide an accurate reflection of the student's knowledge or learning.
Students can develop anxiety as they prepare for the single year that can make or mar their academic progress. Anxiety, fear, and nervousness affect the student's performance.
In this article, we have looked at the characteristics of effective summative assessments plus common examples you can adopt for student evaluation in the classroom. Summative assessment is best described as a diagnostic evaluation method used at the end of an instructional unit. 
Summative assessment is a great way to ensure that students have a full grasp of the different ideas discussed in a course or program. When combined with other methods of course evaluation like formative assessment, it creates a balanced evaluation of both progress and performance. 

Connect to Formplus, Get Started Now - It's Free!
assessment form
student assessment
summative assessment
training evaluation
busayo.longe

You may also like:
Formative Assessment: Meaning, Types & Examples
Formative assessment allows you to evaluate students' performance in real-time, and also improve the course content and deliv

Alternative Assessment: Definition, Types, Examples & Strategies
If you're looking for a course evaluation method that puts the student's knowledge to work, then you should try the alternati
Formative Vs Summative Assessment: 15 Key Differences & Similarities
Today, we will look at 2 of the most common methods of course evaluation—summative assessment and formative assessment. While
9 Types of Educational Assessment
Throughout the learning process, the teacher needs to track how well students understand the different subject matters being
Formplus - For Seamless Data Collection
Collect data the right way with a versatile data collection tool. try formplus and transform your work productivity today..
Join us for our next live demo on Thursday, December 7th to get a closer look at the Otus platform
Assessments
Grading & Reporting
Data-Driven Instruction
Progress Monitoring
Request A Demo
Product Updates
Implementation & support, partners & integrations, success stories, in the news, the ultimate guide to summative assessments.
Guides | 17 minutes
What are examples of summative assessments?
What are summative assessments in education.
Summative Assessments are—in simple words—the way educators determine what a student has learned. They are typically tests or cumulative assignments that provide teachers with insights into the overall success of their instructional methods. Summative assessments also reveal if students have or have not mastered the learning targets or standards. Additionally, summative assessments provide school administrators, districts, and other key decision makers with actionable data and insight into how successfully a curriculum or teacher performs.
Summative assessments must be created following specific guidelines, which are outlined in detail below. In brief, summative assessments must provide valid, reliable data points that can be compared across classrooms, across time, and across graders in order to measure student growth and teacher, district, or curriculum efficacy.
Download the Toolkit!
Role Parent / Student Teacher Administrator Principal SIS Integration Contact Implementation Contact Operations Consultant / Researcher Other
State AL AK AZ AR CA CO CT DE FL GA HI ID IL IN IA KS KY LA ME MD MA MI MN MS MO MT NE NV NH NJ NM NY NC ND OH OK OR PA RI SC SD TN TX UT VT VA WA WV WI WY
What does a summative assessment measure?
Summative assessments measure student learning along with teacher and curriculum effectiveness. Unlike formative assessments , which are often low-stake check-ins, summative assessments are typically high stakes, serving not only as the cumulation of a unit, semester, or school year, but also frequently serving as the key factor in a student's grade or an administrator's decision about a teacher or curriculum.
Teachers who incorporate mastery learning into their instructional process rely heavily on summative assessments to measure whether or not a student has mastered the content taught. When they have finished their units, teachers offer a summative—or cumulative—test, project, or essay to determine if students have reached the key learning targets. If a student does not reach a predetermined score (80%, according to most mastery learning models), teachers adjust what content comes next and often provide strategic interventions to provide students with the time needed to truly master the content. In this way, summative assessments can be thought of as formative, in that teachers inform next steps based on summative results.
Why are summative assessments used in education?
Summative assessments are highly valued in education due to the valuable data they provide. Unlike formative assessments, which are typically more subjective and rarely designed to be used across classrooms or schools for comparative purposes, summative assessments are created for validity and reliability.
Validity in summative assessments—or the ability of an assessment to actually measure what it is supposed to measure—ensures that teachers can be confident that students have or have not mastered the key learning objective. Additionally, valid summative assessments mean that educators and administrators are able to trust the summative assessment's data about whether or not a teacher or curriculum performed as expected. A summative assessment's validity ensures that decisions are made according to the true learning targets and not some side topic that may have unintentionally found its way into the assessment.
Reliability in summative assessments—or the ability of an assessment to reproduce consistent outcomes across time and setting regardless of grader—ensures that teachers and administrators are making decisions using accurate data, not outlying data. This is especially important in situations where a teacher's salary or a controversial curriculum hangs in the balance.
Many educators have found that online tools allow them to more effectively gather and analyze data for validity and reliability, and to measure trends over time. Additionally, online tools allow teachers to quickly spot anomalies so they know which students need enrichment or intervention.
How do you write a summative assessment?
Summative assessments must be written according to a few specific guidelines.
First, in order to ensure a summative assessment is valid, teachers must:
Determine the key learning objectives or standards that they will teach.
Decide on what format will best showcase whether or not that objective or standard has been met. In some cases, a multiple choice test might work best; in others, teachers may need to choose something more along the lines of an essay or project.
Ensure that students understand the learning objectives, the method of the summative assessment, and the grading scale or rubric. Students are far more likely to not only perform better on summative assessments but also to engage and take ownership in their learning when they clearly understand what they are being asked to do and why.
Plan and teach curriculum that closely aligns with the learning objectives and parallels the summative assessment.
Second, in order to ensure a summative assessment is reliable, teachers must:
Create a comprehensive grading plan—or rubric—to ensure data is consistently and correctly gathered.
Ensure classroom instruction and curriculum follows the same plan across classrooms or year over year, depending on how the teacher is planning to use the data from the summative assessments.
Decide on how the summative assessment will be given in order to ensure consistent results across classrooms or time. Does it always need to be given at a specific time of day or of year? Does the classroom need to be set up a certain way? Does the teacher provide specific prompts or help during the assessment?
Create and execute the summative assessment according to the predetermined guidelines. Many teachers find it helpful to bring their summative assessments to their Professional Learning Communities (PLCs) for help in spotting questions that could take away from the test's validity or reliability.
Grade the summative assessment according to the predetermined guidelines. Many teachers find it helpful to bring in "blind graders"—fellow staff or other experts to grade the assessments without any background knowledge of students or classroom instruction.
Third, teachers should take time to analyze the results of their summative assessment. Did students master the learning targets or standards ? Did this unit drive their understanding and comprehension forward? Or will they need intervention and help before moving on to the next unit or goal? Teachers should then make decisions about how to proceed.
Fourth, teachers should report findings to the stakeholders—students, parents, administrators, and the like. Students are far more likely to improve their learning when they receive descriptive feedback—clear, exact descriptions of what a student got right or wrong, and more importantly, why they made certain mistakes and how to correct them.
Finally, many teachers find it valuable to bring the results of their summative assessments back to their PLCs. While there, teachers find support in analyzing data, understanding results, and creating intervention plans .
How do summative assessments fit in with the 5 types of assessment?
There are five foundational types of assessments:
Diagnostic assessments , or pre-assessment, which teachers use to gauge students' pre-knowledge and zone of proximal development. These typically occur once at the beginning of a unit.
Formative assessments , which teachers use to determine where student knowledge is at mid-unit. These typically occur frequently throughout the unit.
Summative assessments , which teachers use to determine student growth at the end of a unit. These typically occur once at the end of a unit.
Interim assessments , which districts use to measure specific grades across schools. These typically occur once a year.
Benchmark assessments , which bigger bodies (e.g. states) use to measure overarching student growth and school effectiveness. These typically occur once a year.
Typically, teachers create their diagnostic assessments to mirror their summative assessments in order to easily compare the results of a summative assessment to its unit's diagnostic assessment. This allows teachers to quickly and easily see if students grew in the desired knowledge during the unit.
Additionally, many teachers work to align the majority of their formative assessments with their summative assessments. For example, teachers may use questions similar to the questions found on the summative assessments as exit tickets throughout the unit. They do this to tap into the "testing effect" of formative assessments: by allowing students to "test" themselves in a low-stakes environment, they are enabling students to recall up to 67% more of what they've learned on the final summative assessment than students would have via other study methods.
While summative assessments are not always interim and benchmark assessments, these two categories would fall under the same umbrella as summative assessments, as both teachers and administrators use interim and benchmark assessments to not only determine what students have learned, but to make decisions about staffing, curriculum, or school success.
While there is no one right summative assessment, it is important that teachers use or create summative assessments that will provide valid, reliable data across classrooms or year over year. For example, many teachers use:
Curriculum Tests : Although a teacher may tweak the test created by the curriculum here or there to align with their state or district's learning targets, using the curriculum test provides a large degree of validity and reliability, and teachers can easily use the same test (with the same tweaks) in every class for as long as they use that curriculum.
Rubrics : It is essential that teachers create strong, detailed rubrics when they choose to use writing assignments or final projects. Although it may take the teacher a few rounds with their Professional Learning Communities (PLCs) and iterations in classrooms, eventually teachers should land on a rubric that they can use year over year for reliable data.
Multiple Choice Tests : These are perhaps the easiest summative assessments to use in terms of gathering and comparing data. However, it can be easy to create multiple-choice questions that don't align well with the learning objectives, which compromises the validity of the test. Teachers do well to bring their multiple-choice tests to PLCs to get peer feedback on their summative assessments before bringing them to their class.
Again, it's important to note that regardless of what type of assessments teachers choose to use, these assessments should be used to gauge student learning and make critical decisions about how to enhance the learning process so students receive the best learning opportunities possible.
Privacy Overview
Summative Assessment and Feedback
Main navigation.
Summative assessments are given to students at the end of a course and should measure the skills and knowledge a student has gained over the entire instructional period. Summative feedback is aimed at helping students understand how well they have done in meeting the overall learning goals of the course.
Effective summative assessments
Effective summative assessments provide students a structured way to demonstrate that they have met a range of key learning objectives and to receive useful feedback on their overall learning. They should align with the course learning goals and build upon prior formative assessments. These assessments will address how well the student is able to synthesize and connect the elements of learning from the entirety of the course into a holistic understanding and provide an opportunity to provide rich summative feedback.
The value of summative feedback
Summative feedback is essential for students to understand how far they have come in meeting the learning goals of the course, what they need further work on, and what they should study next. This can affect later choices that students make, particularly in contemplating and pursuing their major fields of study. Summative feedback can also influence how students regard themselves and their academic disciplines after graduation.
Use rubrics to provide consistency and transparency
A rubric is a grading guide for evaluating how well students have met a learning outcome. A rubric consists of performance criteria, a rating scale, and indicators for the different rating levels. They are typically in a chart or table format. 
Instructors often use rubrics for both formative and summative feedback to ensure consistency of assessment across different students. Rubrics also can make grading faster and help to create consistency between multiple graders and across assignments.
Students might be given access to the rubric before working on an assignment. No criteria or metric within a summative assessment should come as a surprise to the students. Transparency with students on exactly what is being assessed can help them more effectively demonstrate how much they have learned.  
Types of  summative assessments
Different summative assessments are better suited to measuring different kinds of learning. 
Examinations
Examinations are useful for evaluating student learning in terms of remembering information, and understanding and applying concepts and ideas. However, exams may be less suited to evaluating how well students are able to analyze, evaluate, or create things related to what they've learned.
Presentation
A presentation tasks the student with teaching others what they have learned typically by speaking, presenting visual materials, and interacting with their audience. This can be useful for assessing a student's ability to critically analyze and evaluate a topic or content.
With projects, students will create something, such as a plan, document, artifact, or object, usually over a sustained period of time, that demonstrates skills or understanding of the topic of learning. They are useful for evaluating learning objectives that require high levels of critical thinking, creativity, and coordination. Projects are good opportunities to provide summative feedback because they often build on prior formative assessments and feedback. 
With a portfolio, students create and curate a collection of documents, objects, and artifacts that collectively demonstrate their learning over a wide range of learning goals. Portfolios usually include the student's reflections and metacognitive analysis of their own learning. Portfolios are typically completed over a sustained period of time and are usually done by individual students as opposed to groups. 
Portfolios are particularly useful for evaluating how students' learning, attitudes, beliefs, and creativity grow over the span of the course. The reflective component of portfolios can be a rich form of self-feedback for students. Generally, portfolios tend to be more holistic and are often now done using ePortfolios .

How to Write a Summative Essay
Most students struggle to write a good essay. It's even more difficult for them to write an excellent summative essay and get that stellar grade. A summative essay is the among most important essays you'll write in college. And if you want an "A," you need to make sure that you follow the correct format and have a good thesis statement.
So how can you write a good summative essay? Before knowing how to ace it, you first need to understand the essay's features, characteristics, and format. This then clears the clouds for you to get it right.
Continue reading this blog to understand how to become one of the best summative essay writers.
What is a Summative Essay?
A summative essay is a short written piece, particularly an article that describes, summarizes, or evaluates a more extended passage. Because of its brevity, a short essay needs an exciting topic to capture the reader's attention. It typically begins with an introduction and ends with a conclusion summarizing the main points covered.
On the other hand, summative assessment is the process your academic institution uses to determine your performance, understanding, and knowledge vis a vis the course.
New Service Alert !!!
We are now taking exams and courses
Learning institutions give these essays to test a student's understanding of a topic, concept, or aptitude.
There are different types of summative writings. Each has a unique requirement, and you must understand these to nail them. The types are
These types derive their name from the word theory. A theory is given, which may be a reality or in contrast to reality, and you have to answer the question.
Evaluative essays require you to take a specific character, idea, or issue from the course work and evaluate it. You have to support your evaluation with texts and other evidence from the coursework materials.
Compare and Contrast
As the name suggests, these writings require you to contrast two characters, ideas, or elements from the course.
Argumentative
Argumentative writing pieces establish a claim in the introduction, and you build upon it with evidence. Afterward, you take a contrasting idea and explain it still with support from the coursework.
Opinionated
Opinionated essays are essays you write to show your clear standing and thoughts on an issue or topic. Sometimes, people call them persuasive essays, although slight differences exist between them. In the former, you state your stand, while in the latter, you state your perspective and ask people to support or follow it.
Information/Explanatory
This type of writing is the most common in your curriculum. The paper requires you to summarize a concept or topic you have covered in your own words.
Format of Summative Essays
Summative essays are structured into three parts. However, depending on the essay type, this structure may slightly change. Nevertheless, you can follow this basic structure
1. Introduction
The introduction gives background information about your topic.
2. Body
The body contains several paragraphs covering a different point of your essay topic.
3. Conclusion
The conclusion summarizes the points you made in the body.
This format is consistent with APA guidelines for research papers and academic writing in general, so it's easy to apply to summative essays if you're already familiar with that.
Additionally, summative essays have an abstract if you follow the APA guidelines. An abstract provides a concise overview of the main points of a paper or report, including its purpose, results (if applicable), and conclusions.
It should be no more than 250 words and should be able to stand alone from the rest of your paper or report due to its length limitations. Use short sentences and simple vocabulary when drafting your abstract since people reading it will likely not have read through your whole paper yet.
Tips for Writing a Good Summative Essay
To stand out in your summative essay writing, you should consider the following elements
1. Develop an Outline
Developing an outline will help you write a good summative essay quickly and effectively. Your outline should not deviate from the format discussed above. But if your instructor gives a specific form, you should follow it.
2. Have a strong introduction
As you begin writing your summative essay, make sure it starts with a strong introduction. It's essential to have a short introduction that clearly introduces the paper's topic. In addition, this is where you'll want to put your thesis statement.
You might also want to provide some background information and use exciting language that will help draw in your reader. Finally, one of the primary purposes of this section is to provide an overview of the rest of the essay.
3. Include a thesis statement and provide a brief outline of the essay's structure
Your thesis statement should respond to the essay question and provide a brief outline of how you will structure your essay. Make sure that your thesis statement is consistent with your essay structure.
Your body paragraphs should each address one point from the thesis statement and develop it with examples, evidence, and/or analysis. Finally, the conclusion should restate the answer you have arrived at through your analysis of the evidence presented in the essay's body.
4. Ensure each paragraph has a main idea or topic sentence that identifies the central message
This helps you present your ideas and arguments concisely. Some considerations to follow here include.
Focus on one idea per paragraph to make it easier for you to support your point of view with evidence and examples, and avoid offering too much detail at once.
Connect the topic sentence to your thesis statement. The reader should always be able to see clearly how each paragraph in the body of the essay contributes to the development and support of the thesis statement.
Avoid long paragraphs. Paragraphs over five sentences tend to contain extraneous information and digressions rather than stick closely to the main point
5. Proofread your work
After finishing your essay, you should go through it once more to remove any grammatical errors. A vital tip in proofreading is to leave your work for some hours before coming back to proofread it. If your deadline is far, you can even leave it for days.
Summative essays may seem challenging to write if you do not know what they entail and their different types. However, this post has taken you through them, and now you know how to write one. Further, it would help if you went through your coursework to help you write about the given topic.
Additionally, your summative essay should follow your school's rubric because each institution may prefer specific guidelines that may differ from the general rules.

Writing a Summative Essay in 6 Simple Steps
Published by Ellie Cross at March 21st, 2022 , Revised On November 2, 2023
Writing a summative essay is a common way used by academic tutors to assess students' learning and analytical abilities. Summative essays are used to evaluate students' knowledge and understanding of an extensive concept or course content. Like other essay types, it comprises an introduction , main body and a concluding section.
A summative assessment synthesizes students' learning and understanding of a particular academic source and almost always takes place at the end of term or a complete academic year. Such assessments determine the overall understanding or proficiency of the assessed topic .
However, this leaves many students unsure of what to do or where to begin. But don't worry! We assume that students do not need to panic as long as we guide them on how to write an excellent summary essay.
Here are six simple steps that can help you compose a first-class summative essay paper.
1۔ Know Your Exact Summative Essay Topic
Even though this seems to be the simplest part of the process, it is often disregarded. Most people look at specific topics and select one because it appears to be the easiest or they have found sufficient material to work on it.
Understanding your professor's opinion is essential here. What exactly does he expect from you? It is a significant step to produce good content for your summative essay. If you are confused about the topic, discuss it with your professor, friends, or colleagues.
Or our experts can provide a unique topic for your summative essay for free.
2. Search for the Relevant Material
Now that you have a clear picture of the topic of your summative essay, the next thing to do is to start reading the lectures notes or the academic sources available on the topic. Skim over the important points. Refresh your mind with your study material or course syllabus.
If you have ever attended a training course, seminar, or workshop on the topic, you will have a good amount of knowledge to write down as it will help you get a handle on some of the more complicated issues on the topic.
3. Make an Outline
While reading the relevant materials, split the literature into small paragraphs. This way, you can quickly get an overview of the literature. When reading the material, remember the essay topic you are writing so you can extract and note down useful information.
Jot down notes on any argument that you think might support the title of your essay. Then re-read each paragraph , and highlight all crucial points. Mark the areas you want to refer to in your summative essay and the points you do not wish to include.
Read: How to write an essay outline
4. Writing an Introduction
The introduction of your summative essay should briefly explain the main idea of the original paper, and provide the name of the author, the title of the paper, and the basic background information. Try to keep everything precise. As a rule, 250-300 words are sufficient for the introduction. Also, add the thesis statement as you will have to conclude your essay with reference to the thesis statement.
5. Writing the Main Body
Divide the essay into 2-4 themes in the main body, which you can argue and support in detail—elaborate these themes with one or more examples from the original paper. Include only necessary information and avoid irrelevant things.
6. Conclusion
A concluding paragraph is only required if your professor asks for it. Otherwise, it is not necessary.
You want to check our essay buying guide if you are unable to complete the essay by yourself.
Has a difficult essay got you down? No problem!
With EssaysUK you get:
Expert UK Writers
Plagiarism-free Content
Timely Delivery
Thorough Research
Rigorous Quality Control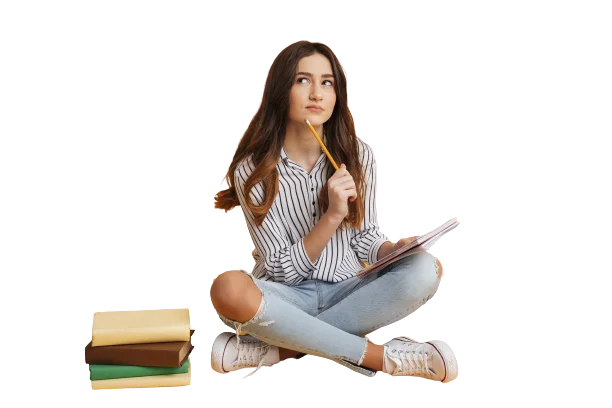 Important Points to Consider
One of the most important points to remember when writing a summative essay is to keep it related to the source.
Remember that your interpretations of the source may mislead your readers, so the text should be clear enough to give the reader an idea about the original work.
Proofread your essay and revise it when it is finished. Do not rush to submit the first draft as it is. There is always room for new additions. You may discover a useful quote to include. Read the essay thoroughly. Check for spelling mistakes. Pay special attention to the sentence structure.
Delete every unnecessary information. Keep your content short and meaningful.
Ask your friend or colleague to read to see if they can comprehend the main idea of the original source after reading your summative essay.
Now that you have been introduced to the basic tips and rules for writing a summative essay, its time to give yourself a try to select any interesting topic and write your essay!!
Frequently Asked Questions
What is a summative essay.
A summative essay is a type of assessment that evaluates a student's understanding, knowledge, and skills at the end of a course or academic period. It typically requires students to demonstrate comprehensive knowledge and critical thinking through a formal written essay, which is assessed for its overall quality and achievement of learning outcomes.
What are the 6 steps involve in writing a summative essay?
Know Your Exact Summative Essay Topic
Search for the Relevant Material
Make an Outline
Writing an Introduction
Writing the Main Body
Writing Conclusion
You May Also Like
You must make a logical point in your essay's paragraphs, including introduction, body paragraphs, and conclusion. If you organize your ideas, it will help you make a clear argument.
A specific essay length can help you easily formulate an outline of your essay. The length of the academic essay is usually shorter than other research writing pieces like dissertations and reports.
The word rhetoric means persuasive speaking and writing. The speaker or writer chooses compositional techniques, words, and figures of speech to create an impressive effect on the audience or readers.
Ready to Place an Order?
USEFUL LINKS
Learning resources, company details.

Prodigy Math
Prodigy English
From our blog
Is a Premium Membership Worth It?
Promote a Growth Mindset
Help Your Child Who's Struggling with Math
Parent's Guide to Prodigy
Assessments
Math Curriculum Coverage
English Curriculum Coverage
Game Portal
10 Summative Assessment Examples to Try This School Year

Written by Jordan Nisbet
Hey teachers! 👋
Turn math assessments into enjoyable experiences with Prodigy's game-based approach. Get ready for eager learners!
Teaching Strategies
A formative and summative assessment definition
Difference between formative and summative assessment
Pros and cons of summative assessment
9 effective and engaging summative assessment examples
Helpful summative assessment strategies
When gauging student learning, two approaches likely come to mind: a formative or summative assessment.
Fortunately, feeling pressure to choose one or the other isn't necessary. These two types of learning assessment actually serve different and necessary purposes. 
Definitions: What's the difference between formative and summative assessment?
Formative assessment occurs regularly throughout a unit, chapter, or term to help track not only how student learning is improving, but how your teaching can, too.
According to a WestEd article , teachers love using various formative assessments because they help meet students' individual learning needs and foster an environment for ongoing feedback.
Take one-minute papers, for example. Giving your students a solo writing task about today's lesson can help you see how well students understand new content.
Catching these struggles or learning gaps immediately is better than finding out during a summative assessment.
Such an assessment could include:
In-lesson polls
Partner quizzes
Self-evaluations
Ed-tech games
One-minute papers
Visuals (e.g., diagrams, charts or maps) to demonstrate learning
Exit tickets
So, what is a summative assessment?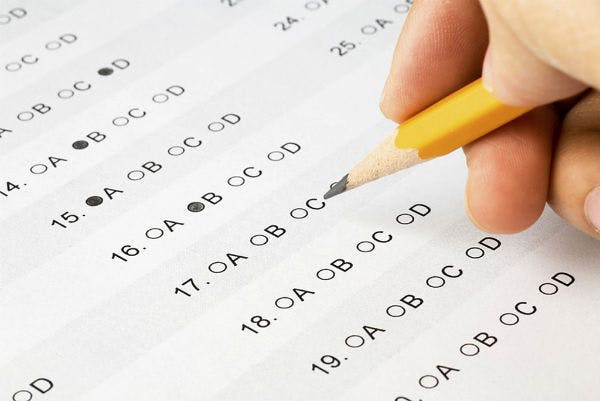 Credit: Alberto G.
It occurs at the end of a unit, chapter, or term and is most commonly associated with final projects, standardized tests, or district benchmarks.
Typically heavily weighted and graded, it evaluates what a student has learned and how much they understand.
There are various types of summative assessment. Here are some common examples of summative assessment in practice:
End-of-unit test
End-of-chapter test
Achievement tests
Standardized tests
Final projects or portfolios
Teachers and administrators use the final result to assess student progress, and to evaluate schools and districts. For teachers, this could mean changing how you teach a certain unit or chapter. For administrators, this data could help clarify which programs (if any) require tweaking or removal.
The differences between formative and summative assessment
While we just defined the two, there are five key differences between formative and summative assessments requiring a more in-depth explanation.
Formative assessment:
Occurs through a chapter or unit
Improves how students learn
Covers small content areas
Monitors how students are learning
Focuses on the process of student learning
Summative assessment:
Occurs at the end of a chapter or unit
Evaluates what students learn
Covers complete content areas
Assigns a grade to students' understanding
Emphasizes the product of student learning
During vs after
Teachers use formative assessment at many points during a unit or chapter to help guide student learning.
Summative assessment comes in after completing a content area to gauge student understanding.
Improving vs evaluating
If anyone knows how much the learning process is a constant work in progress, it's you! This is why formative assessment is so helpful — it won't always guarantee students understand concepts, but it will improve how they learn.
Summative assessment, on the other hand, simply evaluates what they've learned. In her book, Balanced Assessment: From Formative to Summative, renowned educator Kay Burke writes, "The only feedback comes in the form of a letter grade, percentage grade, pass/fail grade, or label such as 'exceeds standards' or 'needs improvement.'"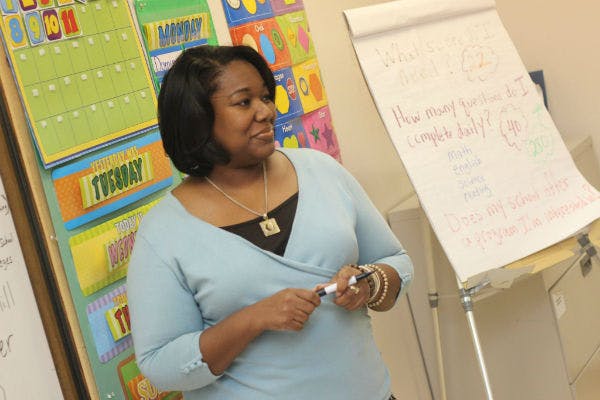 Little vs large
Let's say chapter one in the math textbook has three subchapters (i.e., 1.1, 1.2 and 1.3). A teacher conducting formative assessments will assign mini tasks or assignments throughout each individual content area.
Whereas, if you'd like an idea of how your class understood the complete chapter, you'd give them a test covering a large content area including all three parts.
Monitoring vs grading
Formative assessment is extremely effective as a means to monitor individual students' learning styles. It helps catch problems early, giving you more time to address and adapt to different problem areas.
Summative assessments are used to evaluate and grade students' overall understanding of what you've taught. Think report card comments: did students achieve the learning goal(s) you set for them or not?
😮 😄 😂 #reportcard #funny #memes #comics #samecooke #schooldays #music #classic #letsgo #gooutmore #showlove pic.twitter.com/qQ2jen1Z8k — Goldstar Events (@goldstar) January 20, 2019
Process vs product
"It's not about the destination; it's about the journey"? This age-old saying sums up formative and summative assessments fairly accurately.
The former focuses on the process of student learning. You'll use it to identify areas of strength and weakness among your students — and to make necessary changes to accommodate their learning needs.
The latter emphasizes the product of student learning. To discover the product's "value", you can ask yourself questions, such as: At the end of an instructional unit, did the student's grade exceed the class standard, or pass according to a district's benchmark?
In other words, formative methods are an assessment for learning whereas summative ones are an assessment of learning .
Now that you've got a more thorough understanding of these evaluations, let's dive into the love-hate relationship teachers like yourself may have with summative assessments.
Perceived disadvantages of summative assessment
The pros are plenty. However, before getting to that list, let's outline some of its perceived cons. Summative assessment may:
1) Offer minimal room for creativity
Rigid and strict assignments or tests can lead to a regurgitation of information. Some students may be able to rewrite facts from one page to another, but others need to understand the "why" before giving an answer.
2) Not accurately reflect learning
"Teaching to the test" refers to educators who dedicate more time teaching lessons that will be emphasized on district-specific tests.
A survey conducted by Harvard's Carnegie-Knight Task Force on the Future of Journalism asked teachers whether or not "preparing students to pass mandated standardized tests" affects their teaching.
A significant 60% said it either "dictates most of" or "substantially affects" their teaching. While this can result in higher scores, curriculum distortion can prevent students from learning other foundational subject areas.
3) Ignore (and miss) timely learning needs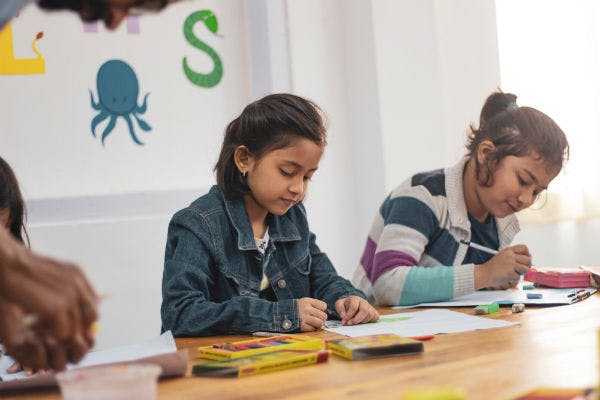 Because summative assessment occurs at the end of units or terms, teachers can fail to identify and remedy students' knowledge gaps or misconceptions as they arise.
Unfortunately, by this point, there's often little or no time to rectify a student's mark, which can affect them in subsequent units or grades.
4) Result in a lack of motivation
The University of London's Evidence for Policy and Practice conducted a 19-study systematic review of the impact summative assessment and tests have on students' motivation for learning.
Contrary to popular belief, researchers found a correlation between students who scored poorly on national curriculum tests and experienced lower self-esteem, and an unwillingness to put more effort into future test prep. Beforehand, interestingly, "there was no correlation between self-esteem and achievement."
For some students, summative assessment can sometimes be seen as 'high stakes' testing due to the pressure on them to perform well. That said, 'low-stakes' assessments can also be used in the form of quizzes or practice tests.
Repeated practice tests reinforce the low self-image of the lower-achieving students… When test scores are a source or pride and the community, pressure is brought to bear on the school for high scores.
Similarly, parents bring pressure on their children when the result has consequences for attendance at high social status schools. For many students, this increases their anxiety, even though they recognize their parents as being supportive.
5) Be inauthentic
Summative assessment has received criticism for its perceived inaccuracy in providing a full and balanced measure of student learning.
Consider this, for example: Your student, who's a hands-on, auditory learner, has a math test today. It comes in a traditional paper format as well as a computer program format, which reads the questions aloud for students.
Chances are the student will opt for the latter test format. What's more, this student's test results will likely be higher and more accurate.
The reality is that curricula — let alone standardized tests — typically don't allow for this kind of accommodation. This is the exact reason educators and advocates such as Chuck Hitchcock, Anne Meyer, David Rose, and Richard Jackson believe:
Curriculum matters and 'fixing' the one-size-fits-all, inflexible curriculum will occupy both special and general educators well into the future… Students with diverse learning needs are not 'the problem'; barriers in the curriculum itself are the root of the difficulty.
6) Be biased
Depending on a school district's demographic, summative assessment — including standardized tests — can present biases if a group of students is unfairly graded based on their race, ethnicity, religion, gender, or social class.
In his presentation at Kansas State University, emeritus professor in the UCLA Graduate School of Education and Information Studies, Dr. W. James Popham, explained summative assessment bias:
This doesn't necessarily mean that if minority students are outperformed on a summative test by majority students that the test is biased against that minority. It may instead indicate that the minority students have not been provided with the appropriate instruction…
An example of content bias against girls would be one in which students are asked to compare the weights of several objects, including a football. Since girls are less likely to have handled a football, they might find the item more difficult than boys, even though they have mastered the concept measured by the item.
Importance and benefits of summative assessment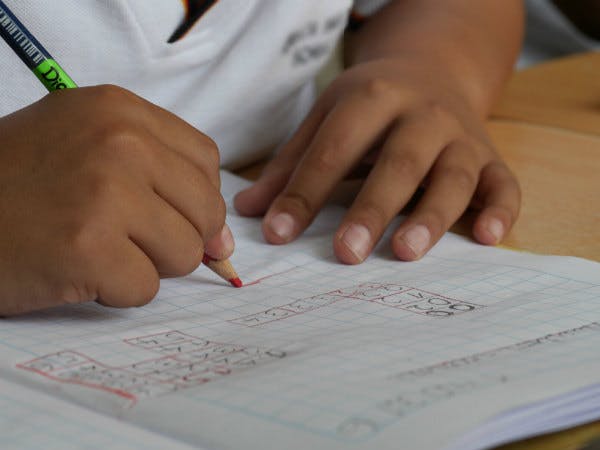 Overall, these are valid points raised against summative assessment. However, it does offer fantastic benefits for teachers and students alike!
Summative assessment can:
1) Motivate students to study and pay closer attention
Although we mentioned lack of motivation above, this isn't true for every student. In fact, you've probably encountered numerous students for whom summative assessments are an incredible source of motivation to put more effort into their studies.
For example, final exams are a common type of summative assessment that students may encounter at the end of a semester or school year. This pivotal moment gives students a milestone to achieve and a chance to demonstrate their knowledge.
In May 2017, the College Board released a statement about whether coaching truly boosts test scores:
Data shows studying for the SAT for 20 hours on free Official SAT Practice on Khan Academy is associated with an average score gain of 115 points, nearly double the average score gain compared to students who don't use Khan Academy. Out of nearly 250,000 test-takers studied, more than 16,000 gained 200 points or more between the PSAT/NMSQT and SAT…
In addition to the 115-point average score increase associated with 20 hours of practice, shorter practice periods also correlate with meaningful score gains. For example, 6 to 8 hours of practice on Official SAT Practice is associated with an average 90-point increase.
2) Allow students to apply what they've learned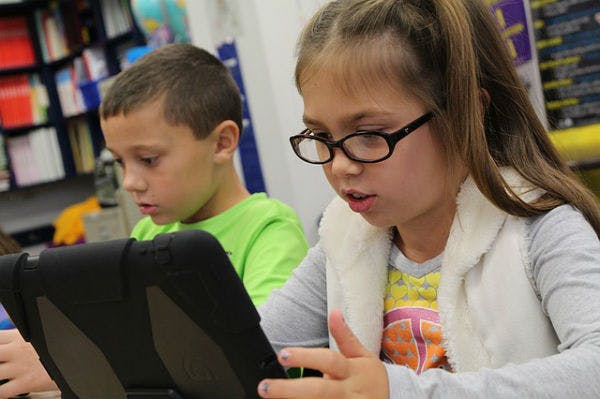 It's one thing to memorize multiplication tables (which is a good skill), but another to apply those skills in math word problems or real-world examples.
Summative assessments — excluding, for example, multiple choice tests — help you see which students can retain and apply what they've learned.
3) Help identify gaps in student learning
Before moving on to a new unit, it's vital to make sure students are keeping up. Naturally, some will be ahead while others will lag behind. In either case, giving them a summative assessment will provide you with a general overview of where your class stands as a whole.
Let's say your class just wrote a test on multiplication and division. If all students scored high on multiplication but one quarter of students scored low on division, you'll know to focus more on teaching division to those students moving forward.
4) Help identify possible teaching gaps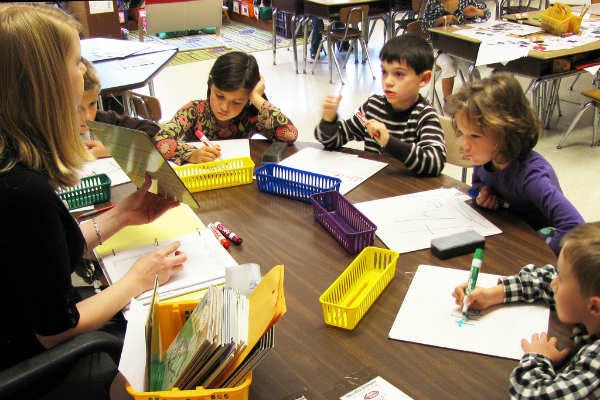 Credit: woodleywonderworks
In addition to identifying student learning gaps , summative assessment can help target where your teaching style or lesson plans may have missed the mark.
Have you ever been grading tests before, to your horror, realizing almost none of your students hit the benchmark you hoped for? When this happens, the low grades are not necessarily related to study time.
For example, you may need to adjust your teaching methods by:
Including/excluding word problems
Incorporating more visual components
Innovative summative assessments (we list some below!)
5) Give teachers valuable insights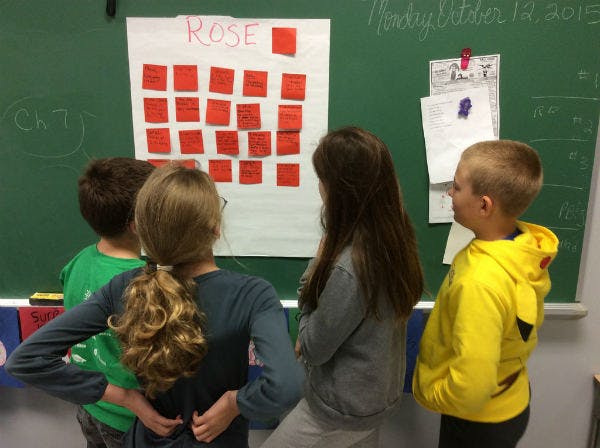 Credit: Kevin Jarrett
Summative assessments can highlight what worked and what didn't throughout the school year. Once you pinpoint how, where and what lessons need tweaking, making informed adjustments for next year becomes easier.
In this world nothing can be said to be certain, except death and taxes… and, for teachers, new students year after year. So although old students may miss out on changes you've made to your lessons, new ones get to reap the benefits.
This not only improves your skills as an educator, but will ensure a more enriching educational experience for generations of students to come.
6) Contribute positively to learning outcomes
Certain summative assessments also provide valuable data at district, national, and global levels. Depending on average test scores, this can determine whether or not certain schools receive funding, programs stay or go, curriculum changes occur, and more. Burke writes:
Summative assessments also provide the public and policymakers with a sense of the results of their investment in education and give educators a forum for proving whether instruction works – or does not work.
The seven aims of summative assessment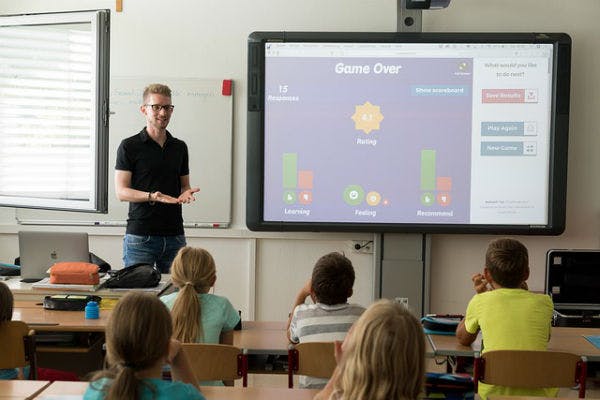 Dr. Nancy P. Gallavan, a professor of teacher education at the University of Central Arkansas, believes teachers can use performance-based summative assessments at any grade level.
However, in an article for Corwin , she suggests crafting yours with seven aims in mind:
Accompanied  with appropriate time and task management
Achievable  as in-class activities and out-of-class assignments
Active  involvement in planning, preparation, and performance
Applicable  to academic standards and expectations
Appropriate  to your students' learning styles, needs, and interests
Attractive  to your students on an individual and group level
Authentic  to curricular content and context
Ideally, the assessment method should also measure a student's performance accurately against the learning objectives set at the beginning of the course.
Keeping these goals in mind, here's a list of innovative ways to conduct summative assessments in your classroom!
Summative assessment examples: 9 ways to make test time fun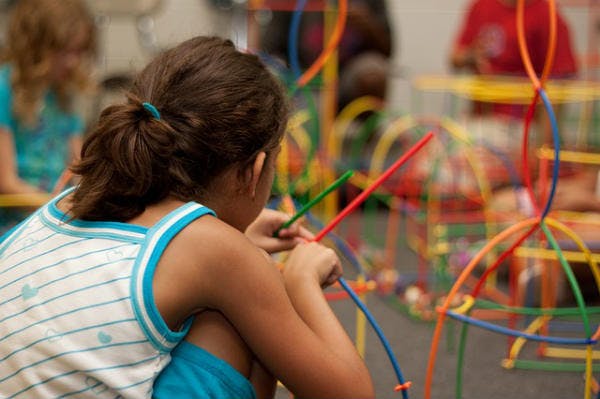 If you want to switch things up this summative assessment season, keep reading. While you can't change what's on standardized tests, you can create activities to ensure your students are exhibiting and applying their understanding and skills to end-of-chapter or -unit assessments. In a refreshing way.
Why not give them the opportunity to express their understanding in ways that apply to different learning styles?
Note : As a general guideline, students should incorporate recognition and recall, logic and reasoning, as well as skills and application that cover major concepts and practices (including content areas you emphasized in your lessons).
1) One, two, three… action!
Write a script and create a short play, movie, or song about a concept or strategy of your choosing.
This video from Science Rap Academy is a great — and advanced — example of students who created a song about how blue-eyed children can come from two brown-eyed parents:
Using a tool such as iPhone Fake Text Generator , have students craft a mock text message conversation conveying a complex concept from the unit, or each chapter of that unit.
Students could create a back-and-forth conversation between two historical figures about a world event, or two friends helping each other with complex math concepts.
Have your students create a five to 10-minute podcast episode about core concepts from each unit. This is an exciting option because it can become an ongoing project.
Individually or in groups, specific students can be in charge of each end-of-chapter or -unit podcast. If your students have a cumulative test towards the end of the year or term, the podcast can even function as a study tool they created together.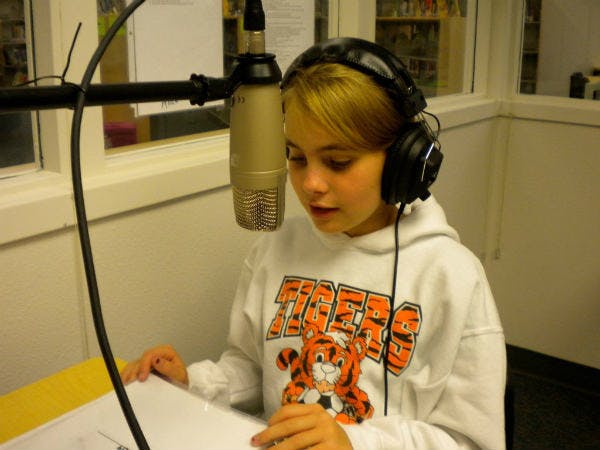 Credit : Brad Flickinger
You can use online tools such as Record MP3 Online or Vocaroo to get your class started!
4) Infographic
Creating a detailed infographic for a final project is an effective way for students to reinforce what they've learned. They can cover definitions, key facts, statistics, research, how-to info, graphics, etc.
You can even put up the most impressive infographics in your classroom. Over time, you'll have an arsenal of in-depth, visually-appealing infographics students can use when studying for chapter or unit tests.
5) Compare and contrast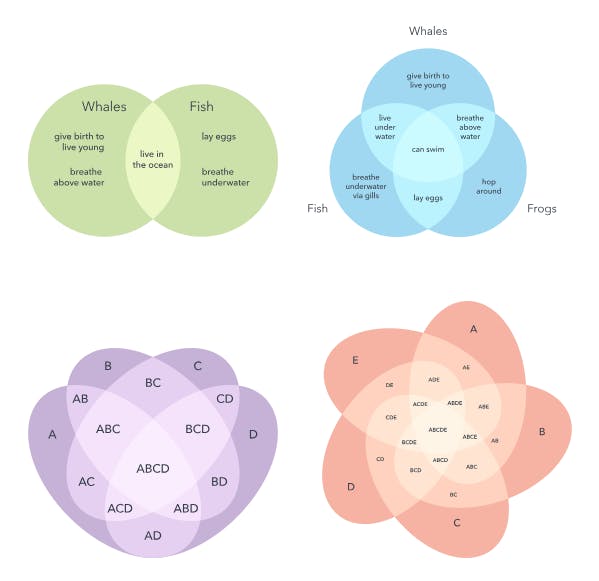 Venn diagrams are an old — yet effective — tool perfect for visualizing just about anything! Whether you teach history or social studies, English or math, or something in between, Venn diagrams can help certain learners visualize the relationship between different things.
For example, they can compare book characters, locations around the world, scientific concepts, and more just like the examples below:
6) Living museum
This creative summative assessment is similar to one, two, three… action! Individuals will plan and prepare an exhibit (concept) in the Living Museum (classroom). Let's say the unit your class just completed covered five core concepts.
Five students will set up around the classroom while the teacher walks from exhibit to exhibit. Upon reaching the first student, the teacher will push an imaginary button, bringing the exhibit "to life." The student will do a two to three-minute presentation; afterwards, the teacher will move on to the next one.
7) Ed-Tech games
Now more than ever, students are growing up saturated with smartphones, tablets, and video games. That's why educators should show students how to use technology in the classroom effectively and productively.
More and more educators are bringing digital tools into the learning process. Pew Research Center surveyed 2,462 teachers and reported that digital technologies have helped in teaching their middle and high school students.
Some of the findings were quite eye-opening:
80% report using the internet at least weekly to help them create lesson plans
84% report using the internet at least weekly to find content that will engage students
69% say the internet has a "major impact on their ability to share ideas with other teachers
80% report getting email alerts or updates at least weekly that allow them to follow developments in their field
92% say the internet has a "major impact" on their ability to access content, resources, and materials for their teaching
67% say the internet has a "major impact" on their ability to interact with parents and 57% say it has had such an impact on enabling their interaction with students
To make the most of EdTech, find a tool that actually engages your students in learning and gives you the insightful data and reports you need to adjust your instruction
Tip: Teaching math from 1st to 8th grade? Use Prodigy!
With Prodigy Math, you can:
Deliver engaging assessments: Prodigy's game-based approach makes assessments fun for students.
Spot and solve learning gaps: See which students need more support at the touch of a button.
Reduce test anxiety: Prodigy has been shown to build math confidence.
Plus, it's all available to educators at no cost. See how it works below! 👇
8) Shark Tank/Dragon's Den
Yes, just like the reality TV show! You can show an episode or two to your class or get them to watch the show at home. Next, have students pitch a product or invention that can help change the world outside of school for the better.
This innovative summative assessment is one that'll definitely require some more thought and creativity. But it's important that, as educators, we help students realize they can have a huge positive impact on the world in which they live.
9) Free choice
If a student chooses to come up with their own summative assessment, you'll need to vet it first. It'll likely take some collaboration to arrive at something sufficient.
However, giving students the freedom to explore content areas that interest them most could surprise you. Sometimes, it's during those projects they form a newfound passion and are wildly successful in completing the task.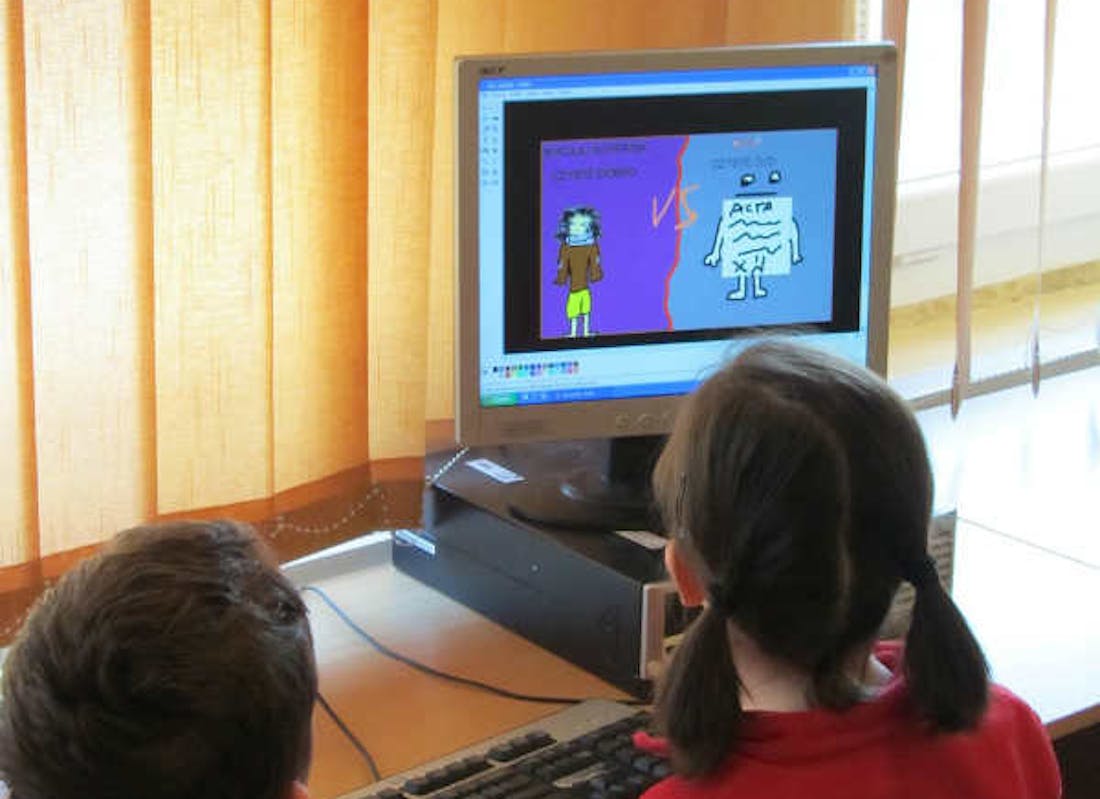 We're sure there are countless other innovative summative assessment ideas out there, but we hope this list gets your creative juices flowing.
With the exclusion of standardized state and national tests, one of the greatest misconceptions about summative assessments is that they're all about paper and pencil. Our hope in creating this list was to help you see how fun and engaging summative assessments can truly be.
10) Group projects
Group projects aren't just a fun way to break the monotony, but a dynamic and interactive form of summative assessment. Here's why:
Collaborative learning: Group projects encourage students to work as a team, fostering their communication and collaboration skills. They learn to listen, negotiate, and empathize, which are crucial skills in and beyond the classroom.
Promotes critical thinking: When students interact with each other, they get to explore different perspectives. They challenge each other's understanding, leading to stimulating debates and problem-solving sessions that boost critical thinking.
In-depth assessment: Group projects offer teachers a unique lens to evaluate both individual performances and group dynamics. It's like getting a sneak peek into their world - you get to see how they perform under different circumstances and how they interact with each other.
Catering to different learning styles: Given the interactive nature of group projects, they can cater to different learning styles - auditory, visual, and kinesthetic. Every student gets a chance to shine!
However, it's important to set clear instructions and criteria to ensure fairness. Remember, it's not just about the final product - it's about the process too.
Some interesting examples of group projects include:
Create a Mini Documentary: Students could work together to research a historical event and create a mini documentary presenting their findings.
Plan a Community Service Project: This could involve identifying a problem in the local community and creating a detailed plan to address it.
Design a Mobile App: For a more tech-focused project, students could identify a problem and design an app that solves it.
Summative assessment strategies for keeping tests clear and fair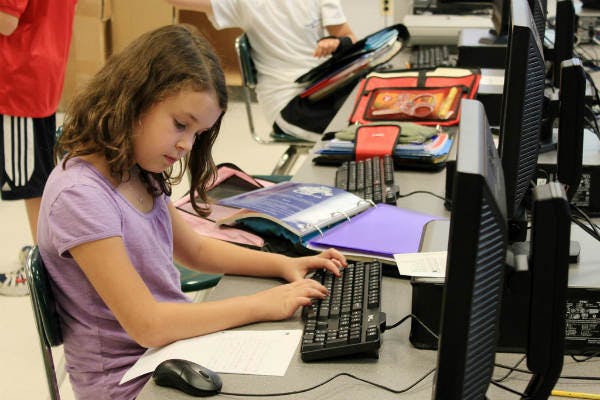 In addition to using the summative assessment examples above to accommodate your students' learning styles, these tips and strategies should also help:
Use a rubric  — Rubrics help set a standard for how your class should perform on a test or assignment. They outline test length, how in-depth it will be, and what you require of them to achieve the highest possible grades.
Design clear, effective questions  — When designing tests, do your best to use language, phrases, and examples similar to those used during lessons. This'll help keep your tests aligned with the material you've covered.
Try blind grading  — Most teachers prefer knowing whose tests they're grading. But if you want to provide wholly unbiased grades and feedback, try blind grading. You can request your students write their names on the bottom of the last test page or the back.
Assess comprehensiveness  — Make sure the broad, overarching connections you're hoping students can make are reasonable and fluid. For example, if the test covers measurement, geometry and spatial sense, you should avoid including questions about patterning and algebra.
Create a final test after, not before, teaching the lessons  — Don't put the horse before the carriage. Plans can change and student learning can demand different emphases from year to year. If you have a test outline, perfect! But expect to embrace and make some changes from time to time.
Make it real-world relevant  — How many times have you heard students ask, "When am I going to use this in real life?" Far too often students assume math, for example, is irrelevant to their lives and write it off as a subject they don't need. When crafting test questions, use  culturally-relevant word problems  to illustrate a subject's true relevance.
Enter the Balanced Assessment Model
Throughout your teaching career, you'll spend a lot of time with formative and summative assessments. While some teachers emphasize one over the other, it's vital to recognize the extent to which they're interconnected.
In the book Classroom Assessment for Student Learning , Richard Stiggins, one of the first educators to advocate for the concept of assessment for learning, proposes something called "a balanced assessment system that takes advantage of assessment of learning and assessment for learning."
If you use both effectively, they inform one another and "assessment becomes more than just an index of school success. It also serves as the cause of that success."
In fact, Stiggins argues teachers should view these two types of assessment as "in sync."
They can even be the  exact same thing — only the purpose and the timing of the assessment determine its label. Formative assessments provide the training wheels that allow students to practice and gain confidence while riding their bikes around the enclosed school parking lot.
Once the training wheels come off, the students face their summative assessment as they ride off into the sunset on only two wheels, prepared to navigate the twists and turns of the road to arrive safely at their final destination.
Conclusion: Going beyond the test
Implementing these innovative summative assessment examples should engage your students in new and exciting ways.
What's more, they'll have the opportunity to express and apply what they've learned in creative ways that solidify student learning.
So, what do you think — are you ready to try out these summative assessment ideas? Prodigy is a game-based learning platform teachers use to keep their students engaged.
Sign up for a free teacher account  and set an  Assessment  today!
How to Write a Summative Essay
Published by Boni on November 3, 2022 November 3, 2022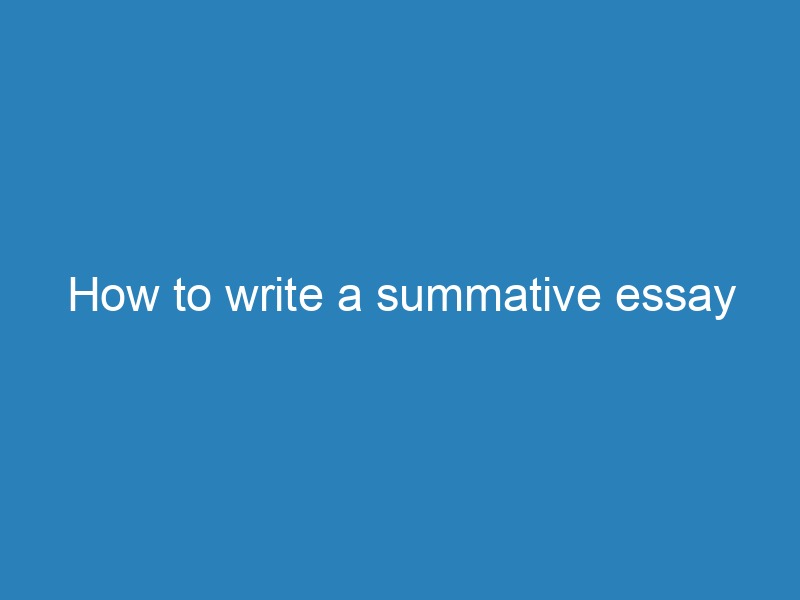 Have you ever been asked to write an essay about a book, movie, article, speech, or other reading material? Perhaps your teacher gave you a prompt and asked you to respond to it in an essay. If so, that was most likely a summative essay. A summative report is a short piece of writing about someone else's work. It explains the main ideas of the reading material and evaluates them. Such essays are often assigned to test your ability to understand what you read and articulate your thoughts. This post will explore valuable tips for writing a successful summative essay.
Elevate Your Writing with Our Free Writing Tools!
Did you know that we provide a free essay and speech generator, plagiarism checker, summarizer, paraphraser, and other writing tools for free?
What is a Summative Essay?
A summative essay is an academic paper that requires students to evaluate and synthesize information learned over a unit or semester. It summarizes, describes and evaluates the main ideas of the reading material. A summative essay can be written about almost any topic. It can be based on a book, a speech, an article, or other reading material. To report a good summary essay, you must read the material carefully, take notes, and think about what the author is trying to say.
Then, you should organize your notes and use them to write a summary. A summative essay is not the same as a book review. While both summarize reading material, book reviews focus on quality. They give an evaluation of the book based on a set of criteria.
Types of Summative Writing
There are different types of summative writing a student can handle. Understand that every style is unique and has other requirements. That means you must understand the summative writing asked before handling it. Allocate adequate time to the essays since you have to read, draft, edit and revise the paper before submitting.
Below are the main types of summative writing:
Persuasive and opinions arguments may be used interchangeably. However, you should understand that they are pretty different. In an opinion essay, you have to state your ideology and then back up your side of the story with logic and facts. In this type of summative writing, students should show some improvement throughout their studies for evaluation from the teachers. This type of summative writing is given to students in 5th grade who must write a persuasive speech based on their opinion.
2. Explanatory
This summative essay is quite common in social science curriculums. Here the students focus on the unit plan's key ideas, main points and domain-specific ideas such as a reaction paper .
3. Argumentative
The argumentative summative essay requires developing and establishing a claim the student makes during the introduction. The claim has to be supported by details such as information and resources in the essay's body. There should also be an opposing claim where the student should state the contrasting point of view and add supporting evidence.
4. Evaluative
In this summative essay, the writer is supposed to take a given idea, element or individual in the curriculum and evaluate them in a specific criterion. Here students have to have their theme and stand by it using unit materials and text evidence. A good example is a cause and effects essay .
5. Compare & contrast
This essay has diverse attributes to the backgrounds and themes, such as specific geographic locations or individual personalities. These essays comprise a set of qualities and characteristics that students should compare and contrast using research evidence.
These summative essays do not require the student to pick a side. However, they are asked to cover both sides in comprehension and compare them thoroughly.
6. Theorizing
These essays will answer critical "what if" questions. The student is given a theory that contrasts or reflects the society today. The writer should take an individual, era or event to work on.
Elements of a Good Summative Essay
An effective summative essay ought to have the following crucial elements:
Validity – the report should reflect what the students have learned during the term or semester.
Reliability – the writing should deliver similar results throughout daily conditions, settings of classrooms and student groups.
Authenticity – the summative essay should reflect the skills in the real world outside the classroom context.
Variety – this essay should reflect the usage of different views and words to make the diverse.
Here is a summary essay with a response on how to tame a Wild Tongue that you might be interested in reading.
Format of Summative Essays
The summative essay formats are almost similar to any essay you have written. These essays will typically follow the standard format for writing an essay. An effective summative report must include an introduction, a body, and a conclusion.
The introduction should be clear, interesting, and engaging. It should also be written so that a reader who has never read the material can understand what it is about. A good introduction gives the reader a preview of what you will discuss in the rest of the essay. It hooks the reader and makes them want to read more.
The body is where you discuss the reading material and support your argument with evidence. The body should be well-organized. You can use various strategies to organize your essay, including a chronological order, a compare-and-contrast order, or a topical order.
The conclusion is the final part of the summative essay. The conclusion should restate your main point, summarize the paper, and bring the reader back to the introduction.
A standard essay is usually between five and ten double-spaced pages long. The introduction should be between one and three paragraphs long. The body of the paper should be between two and five paragraphs long. The conclusion should be one paragraph long.
Tips on How to Write a Good Summative Essay
Before writing a summative essay, you should read the reading material carefully. Remember to highlight or take notes while reading so you don't forget important points. Here are some of the tips to keep in mind when writing this essay:
Create an outline before you begin writing the essay
Get authentic academic material and only use that for the essay
Organize your paper in paragraphs
Gather more information and knowledge on the topic of discussion
Proofread the article before submitting it to ensure everything is okay, and there are no grammatical errors
Curate a superb introduction – your introduction should be catchy and precise. It should invite your readers to keep reading.
Relevant essay – as you create your summative report, ensure it is relevant and meaningful to the real world. A typical person should resonate with your paper.
A summative essay explains the main ideas of the reading material and evaluates them. To write an excellent summarizing essay, you must read the reading material carefully and take notes. You should also clearly understand the reading material and write your essay based on the material, not your opinion.
Need Help Writing Your Summative Essay?
Writing an summative essay is difficult, especially if you don't have much experience writing such essays. Even if you read the material carefully and take notes while reading, summarizing it right in your own words may not be straightforward. Supporting your thesis statement with evidence from the reading material can be even more challenging. If you are having trouble writing a summative essay, you could seek professional speech writing help .
Most students do not have enough time to complete their essays, and that is where the speech writing help comes in. These services are efficient since they use professional writers and tools to produce high-quality papers. You could talk to us at Gudwriter, and we will help you with the summative report.
Explore the best tips on how to write an explication essay .

Special offer! Get 20% discount on your first order. Promo code: SAVE20
Related Posts
Free essay guides, how to write a graduation speech.
What is a Graduation Speech? A graduation speech is delivered at the graduation event to congratulate the graduates and provide them with advice and motivation. The speaker could be a student or professor. Your chance Read more…
Free TEAS Practice Test
Study and prepare for your TEAS exam with our free TEAS practice test. Free ATI TEAS practice tests are valuable resources for those hoping to do well on their TEAS exams. As we all know, Read more…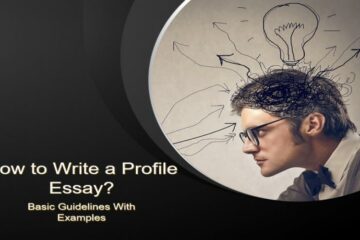 How to Write a Profile Essay
To learn how to write a profile essay, you must first master where to begin. Given that this is a profile essay, it will be much simpler for students who have previously read autobiographical articles Read more…
Words with Friends Cheat
Wordle Solver
Word Unscrambler
Scrabble Dictionary
Anagram Solver
Wordscapes Answers
Make Our Dictionary Yours
Sign up for our weekly newsletters and get:
Grammar and writing tips
Fun language articles
#WordOfTheDay and quizzes
By signing in, you agree to our Terms and Conditions and Privacy Policy .
We'll see you in your inbox soon.
Effective Summative Assessment Examples for Classrooms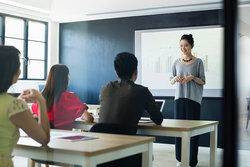 DESCRIPTION Student giving presentation to class
SOURCE Gareth Brown / Cultura / Getty Images
PERMISSION Used under Getty Images license
A summative assessment takes place at the end of a unit or course of study. It assesses students' level of knowledge, skill acquisition, and/or content understanding. There are many purposes to summative assessments in instruction, but the main goal of any assessment is to provide clear communication between student and teacher.
Elements of Effective Summative Assessments
Not all summative assessments are created equal. Some types of summative assessments can tell a teacher much more than a standard test. The best practices for writing effective summative assessments include five important evaluative elements:
Authenticity: The assessment reflects a range of real-world skills that are authentic outside of a classroom context.
Reliability: The assessment provides similar results across classroom settings, groups of students, and daily conditions.
Volume: Assessment has not been too regular in the past. Students who have test fatigue will not provide accurate results on any assessment.
Validity: The assessment accurately reflects what students have been taught in the instruction period.
Variety: The assessment prompts students to exhibit skills and demonstrate knowledge in more than one way.
The value and importance of summative assessment rely on having effective evaluation tools. Rubrics are a helpful way to communicate your expectations and to assess a range of skills and content knowledge.
Standardized Testing
Designed to be reliable and to assess a variety of skills, standardized tests are one way to determine what students know at the end of an instructional period. However, these tests have fallen out of favor with instructors in recent years. They increase testing volume and fatigue, may not reflect what students have been taught, and don't always reflect real-world skills – making them poor assessment models.
Summative Assessment Examples for Early Childhood
It's important to use summative assessments at every stage of education. While young children may not be capable of taking multiple-choice tests, there are other ways to measure growth and development milestones in early childhood. Psychomotor and affective skills are important at this stage in addition to cognitive skills.
Developmental assessments are, by nature, somewhat formative, as child development is a dynamic process. However, a teacher can assess specific knowledge and skills after focusing on them in a preschool or developmental unit.
Hands-On Performance Tasks
One of the more straightforward forms of summative assessments for children is a performance task. If a teacher observes a child with a box of manipulatives, such as blocks or cotton balls, they can assess counting skills, number knowledge, fine motor skills, and pattern skills.
Group Project
Social and emotional skills are an important part of early childhood education. After a unit on friendship and sharing, a teacher may assess how well small groups work together when creating, building, or solving a problem. Another form of assessment could include conflict resolution skills or gross-motor tasks.
Observation
Because much of early child development takes place during play, teachers can observe a standard playtime as either a formative or summative assessment. By incorporating an activity into playtime, such as phoneme awareness or number recognition, teachers can observe whether students have mastered a concept from previous instruction.
Clinical Interview
Developed by educator and psychologist Jean Piaget, the clinical interview prompts young children to reflect on their own learning process. Questions may include "How did you do that?" and "How would you encourage a friend?" The interviewer can assess verbal abilities and cognitive processes in a concentrated one-on-one context after focusing on positive self-talk in the classroom.
Summative Assessment Examples for Elementary School
Elementary students start their education with basic skills that become more complex over the years. Depending on the classroom setting, summative assessments can either be straightforward tests or fun, creative projects. Here are some examples of summative assessments you might find in an elementary classroom.
Graded Tests
Though not as engaging as other options, tests at the end of a unit or instructional period are a straightforward way to assess student skills and knowledge. All subjects can incorporate multiple-choice or problem-solving tests. They should still be authentic, reliable, and valid, with a variety of testing measures that do not increase testing volume too much.
Book Reports
Elementary students love talking about their favorite books. Book reports – either as a standard essay format or more creative option – are an effective way to determine if students can apply literary analysis and reading comprehension to a book of their choice.
Science Projects
Individual or group science projects are fun for students to complete and teachers to assess. They can be based on the unit of scientific study from the classroom or on independent research – both of which incorporate important application and evaluation skills.
Multimedia Presentations
Multimedia assessments are an authentic way to assess important content, speaking, and technology skills. Elementary students are surrounded by technology in their daily lives, but may not be able to use it to communicate effectively. A strong multimedia presentation project can prepare them for middle school, high school, and beyond.
Summative Assessment Examples for Secondary School
By middle and high school, students can demonstrate their knowledge in innovative ways. Check out these examples of creative summative assessment ideas for secondary classrooms that vary in levels of complexity.
Formal Essays and Reports
Writing essays is an important part of language arts, but communicating one's ideas is a vital skill for any subject. Writing an argument essay , explaining a concept in an expository essay , or using descriptive prose in a narrative essay are examples of effective summative assessments. Research reports prompt students to use analysis and evaluation skills during the research process.
Socratic Seminars
Middle and high schools enjoy speaking their minds in Socratic seminars. They must prepare arguments, anticipate counterarguments, and use classroom norms to discuss critical points with their peers. These types of summative assessments rely on teacher observation, as the process is primarily led by students.
Final Exams
Teachers use the time-honored final exam format to assess skills and knowledge at the end of a grading period. Exams can vary in their question variety, range of skills, and complexity. They effectively inform a teacher whether their instruction was successful or not during the year.
Portfolio Projects
Although end-of-term portfolio projects require just as much work as final exams, they tend to be more popular with students. Portfolios provide students with an opportunity to reflect on their own work over the year. Strong portfolio projects incorporate a reflection writing aspect as well.
Summative vs. Formative Assessments
Formative assessments are another way to monitor student progress. Unlike summative assessments, formative assessments are informal , ongoing ways to check for understanding. Formative assessments include discussion questions, exit tickets, or reading quizzes. They do not assess a range of skills or knowledge like summative assessments do.
More Instructional Resources
No matter what grade you're teaching, there are ways to bring best practices to the classroom. Check out our glossary of teaching strategies , or try out some new lesson plan formats in your instruction. Tomorrow's going to be a great day at school!

Summative Essays
Summative assessment: summative and formative assessment.
using information about students' responses to an educational task. Two of the most common assessments are summative and formative. Formative assessment is informal and offers timely intervention and feedback. Formative assessment, utilized at varying times throughout a course, provides information about what the student needs to practice, have re-taught, and needs to learn next. Summative assessment is taken at the end of a unit to gauge what a student has and has not learned (Dhaker, 2015). History
Summative Assessment
"Teachers help students use assessment as a window into their own growth and identify as learners so, they develop the power and agency necessary to take charge of their learning (Tomlinson, 2010). Summative assessments are a mirror to student thinking. Summative assessments help teachers and students see a trajectory of their learning. Teachers can use them to identify which students are ready for other tasks; and which students need more time to develop specific concepts. The assessment that we
Formative And Summative Essay
achievement. Two forms of assessment used in the classroom, formative and summative possess important components, that track them into purposeful, designated uses. Even more so challenging as a teacher in using these two assessments is understanding how they work separately, together, and exploring how they might be used with and for each other. To start, assessment is more than just
Summative And Formative Assessment
In their 1998(a) paper, Black and Wiliam refer to assessment as any activity undertaken by teachers or students to provide evidence of the progress in learning. There are two types of assessment, summative and formative. Summative assessment is a clear method in which to record a pupil's progress. This form of assessment is usually carried out after a certain period of time, usually in the form of an exam, to determine how well a pupil has understood the required information and they are then
Examples Of Formative And Summative Assessment
feedback to students about progress and contribute to reporting (Department of Education and Early Childhood Development [DEECD], 2009; Junpeng, 2012; New South Wales Department of Education and Communities, 2011). This essay will examine formative and summative assessment strategies teachers Teachers use a range of formative assessment tools and teaching approaches to gather evidence for the purposes of: monitoring and measuring student learning; providing students with feedback; and providing feedback
Summative Assessment Essay
described as being either Formative or Summative. Formative assessment is utilised as a method of continuous monitor through incorporating it into daily teaching practice and is fundamental the teacher's responsibility to implement. This type of assessment therefore provides the perfect opportunity for teachers and learners to discuss the learning which took place and be able to identify areas of teaching/learning strategies that could require amendments. Summative assessment can be employed both internally
Summative Assessment And Assessment Of Learning
performance as a teacher and whether their teaching methodologies and transformation of the content knowledge to the learners are effective. This article concerns the use of assessment for learning (formative assessment) and assessment of learning (summative assessment), and how one can affect the other in either positive or negative ways. The two main purposes of assessment discussed in this article are for helping learning and for summarizing learning. Assessment has always been a part of the education
Formative and Summative Assessments for Learners
(Sieborger, 1998)Thus educators tend to make use of multiple assessments to establish a fair and just measurement of the learner's capability. This essay will extensively describe and analyse the tensions between the two methods of assessment: Summative assessment and Formative assessment and further reflect on their ability to integrate. According to Sieborger (1998), there are two ways of using the outcomes of what learne... ... middle of paper ... ...e done well then advise learner on how
Summative Versus Formative Assessments
ways in which teachers can test their students to see where they are at and what still needs to worked on. These can be broken down into two distinct categories. First there is summative testing. Summative assessments are formal tests that are constructed by professionals to compare students with other students. Summative tests are used to measure outcomes of learning over time and can be criterion or norm referenced. Comparatively assessments can also be informal. Informal assessments also known
Difference Between Formative And Summative Assessment
A Definition of Formative and Summative Assessments When one thinks of the term assessment, they will most likely think of a test. This is what we know as summative assessment. Summative assessment can be defined as evaluation of student learning at the end of a unit (Formative vs. Summative). For more than 20 years, formative assessment has been highly researched and even accredited as a critical part of a teacher's pedagogy. In the last decade it (formative assessment has become something of a
Reflection On Formative And Summative Assessment
For my homophones lesson in Mrs. Anderson's class, I feel that I did a great job teaching the lesson and providing plenty of practice opportunities. I believe that the formative and summative assessments that I used throughout my lesson provided the information Mrs. Anderson and I hoped to get out of this small unit. Some of the formative assessments I used included asking students questions and observing how they were working and discussing the information needed for their videos with their partner
Compare And Contrast Formative And Summative
essay will look at the different types of assessment and whether the methods used within school X are effective. The two main areas of assessment are formative and summative. Formative involves the teacher giving "informative feedback to learners while they are still learning the topic". (Petty, 2015, Page 448). Conversely summative assessment is used as a means to sum up what a pupil can do in the form of an examination which takes place at the end of a module (Petty, 2015, page 462). Formative
Summative Assessment: Effective Assessment And For Learning
Traditionally, assessment has been thought to be something that happens after the learning process, something separate of the teaching process in time and purpose. (Graue, 1993). However, currently, approaches about assessment make the difference between Summative assessment or assessment of learning (AoL) and Formative assessment or assessment for learning (AfL), but this is not actually a new approach, as Ryle (1949) already talked about Knowing
Formative Assessment And Summative Assessment For Learning
Assessment and Summative Assessment. Along with the assessment, the term standards is used together because they each work together to assure students' success in education.
Phonological And Summative Assessment: Phhonological And Phonemic Awareness
When it comes to assessment, it is imperative that these are quick, oral, and effective. There are two forms of this assessment: formative and summative. The goal of formative assessment is to monitor each student's progress and making sure they understand the concept. When testing summative, this occurs at the end, meaning evaluating and comparing a child's progression from a particular benchmark. With these types of evaluations, we, as educators, have the ability
Summative Statement
Summative Statement I did not set out to be a teacher nor did I set out to be a leader but today I am both a teacher and a leader in educational technology. Through my studies in the Educational Technology program at the University of Alaska Southeast I have created a solid foundation for that leadership role. My portfolio shows what I have learned in educational technology and my growth as a technology leader. Each artifact was chosen to emphasize what I believe is most important in education
Career Passports and Career Portfolios
between a portfolio as developmental and a passport as summative (Bridging the Gap 1993). With portfolios, more emphasis is put on the developmental process of self-assessment, planning, and goal-setting; with passports, more emphasis is put on the final product that sums up the results of the process and communicates them to others. In practice, however, both passports and portfolios represent a combination of developmental process and summative product. The value of the passport or portfolio is
The Importance of Aggression in Animal Existence
The Importance of Aggression in Animal Existence Aggression is a critical part of animal existence, which is an inherent driving force to humans, as we, too, are animals. The source of aggression within humans is a long summative list, but before trying to understand its source one must apply a working definition of aggression. Aggressive behavior is defined by Encyclopedia Britannica as any action of an animal that serves to injure an opponent or prey animal or to cause an opponent to retreat
Summative Classroom Evaluation
In the summative course assessment, the anonymity of John will take place for my student. He is currently a sophomore with a learning disability at Roosevelt High School, given an anonymity, and taking World History. John has had four to eleven missing assignments over the past fourteen weeks in his second semester and currently has a 68% overall grade in the class (AERIES). Over this past semester, John regularly brings his chromebook to class, but never brings his laptop fully charged, therefore
Summative Essay
Adultery, in almost any society is viewed in a negative manner that results in specific penalties in relation to the culture in which it is committed. In The Scarlet Letter, by Nathaniel Hawthorne, the punishments in accordance with adultery in a Puritan Society are portrayed in a less-accurate, fictional context. However, if the character of Hester Prynne, or any puritan woman, was placed in Iran, her consequences for the sin would differ. In both a 17th century Puritan society in Massachusetts
Study Documents
Writing Guides
Citation Generator
Flash Card Generator
Summative Essays
Summative Essays (Examples)
164+ documents containing "summative" .

Filter by Keywords:(add comma between each)
Formative and summative assessments criteria.
Major and minor scales, and chromatic scale from low E. To high C. 2. A slow etude. 3. One movement from a sonata or concerto comparable in difficulty to the Sonata by Wanhal or the Concerto No.3 by Stamitz. Students age 14 and older: 1. Major, minor and chromatic scales. 2. An etude comparable to those by C. ose 3. One movement from a piece comparable in difficulty to the Concerto in a Major, K. 622, by Mozart; Concerto in F Minor, Op. 73, by Weber; sonatas by Bernstein, Saint-Sans, or Hindemith; or any of the 16 Grand Solos by Bonade. A prospective student is judged relative to the individuals with whom he or she competes against on these exercises: during a very strong year for candidates, some highly talented students might be rejected. During a weaker year, as the school needs students to pay tuition, the most talented candidates will be selected, even though in….
Assessment purposes. (2010). Assessment. Available November 13, 2010 at http://www.edtech.vt.edu/edtech/id/assess/purposes.html
Audition requirements. (2010). Julliard School Website. Available November 13, 2010 at http://www.juilliard.edu/precollege/admissions/admissions_requirements.html
De la Jara, Rodrigo. (2010). IQ basics. IQ comparison site. Available November 13, 2010 at http://www.iqcomparisonsite.com/IQBasics.aspx
Directory of test specifications. (1996). NJPEP (NJ Professional Education Port).
Yahoo Summative Assessment Family Name
(Thomas a. Piraino, 2009) The particular case of Yahoo! rejecting Microsoft's claim did not constitute a real violation of any existing laws, though it does touch on some issues of ethics regarding company paid stockholders selling stocks during merger talks (which verges on insider trading) as well as ethical issues surrounding stockholder interests and deliberate actions that might devalue the company to make it less desirable to another. (Summative Assessment Case, 2009-2010) Insider trading is a significant problem in big business that is rarely addressed, despite the Enron and other big name scandals. (Anand & Beny, 2007) (Aier, 2008) (Darrough & Ye, 2006) The fact that Yang did not rightfully perform his fiduciary duties to shareholders in the negotiations with Microsoft is apparent by the inside attempt to take hold of the company by Carl Icahn and his team of proposed board members, and possible disgruntled shareholders. There is no doubt….
Aier, J.K. (2008). Insider Trading in Loss Firms. University of Arizona, 1-51.
Anand, a.I., & Beny, L.N. (2007, November). Private Regulation of Insider Trading in the Shadow of Lax Public Enforcement (and aStrong Neighbor): Evidence from Canadian Firms. University of Michigan Law School, 4-74.
Arsenault, a.H., & Castells, M. (2008). The Structure and Dynamics of Global Multi-Media Business Networks. International Journal of Communication, 707-748.
Beyazitoglu, F. (2009). Business Marketing - the Case of Microsoft. Germany: GRIN.
Responsibilities of a Multi-Disciplinary Team Summative Assessment
esponsibilities of a Multi-Disciplinary Team Summative Assessment BIOGAPHICAL INFOMATION: Melody a thirty-four-year-old female he was born on March 12th 1989 She is a single woman with no children and lives in Aaron's Hall District in Brooklyn. She gave her next of kin as Judith who is her mother. She use to work has a banker and is linked with the church of Jesus Christ faith. PESENT COMPLAINT: Client was transported to the Accident and Emergence department by her brother because of some strange behavior, tossing rocks all in the street and talking to her. Melody protests of hearing voices and wanting to even kill herself, also difficulty being able to sleep. Melody mentions "father and mother do not take care of me and the they don't care although we all live in the same house, I am very stressed out." Forceful behavior and not doing hygienic needs. Past medical history: Asthma Past Surgical….
Barry, J. (2009). To use or not to use: The clinical use of the title "doctor" by DNP graduates. Journal of Nursing Administration, 39(3), 99.
Borthwick, A., Short, A., Nancarrow, S., & Boyce, R. (2010). Non- medical prescribing in Australasia and the UK: The case of podiatry. Journal of Foot and Ankle Research, 3(1), 1-1. doi:10.1186/1757-1146-3-1
Bryant, J., & Beinlich, N. (1999). Foot care: Focus on the elderly. Orthopedic Nursing, 18(6), 53-60. Retrieved from http://search.proquest.com/docview/195966185?accountid=34899
Conn, L. (2007). Mind your step! A falls prevention programme designed to reduce falls in those over 75 years. Quality in Ageing and Older Adults, 8(1), 10-22.
Final Project Summative Assignment
Operating in over 27 countries, Walmart is one of America's largest retailers. The retailer is also billed as the world's largest enterprise -- on the basis of revenue. Since its establishment in 1965, Walmart has spread its tentacles across the world and is today regarded the world's largest private employer. Additionally, the retailer was last year ranked position 20 in the world's most valuable brands listing. esearch indicates that there are two issues that impact on the productivity as well as competitiveness of the retailer. The two problems are: workers' rights and customer needs when exploring or expanding to foreign markets. In seeking to address these concerns, a number of well-thought-out solutions will be proposed. It is important to note that Walmart has in the past been criticized by civil rights organizations as well as labor unions for a number of worker rights violations. This is particularly the case with….
Adler, N. & Gundersen, A. (2008). International Dimensions of Organizational Behavior (5th ed.). Mason, OH: Thomson Learning Inc.
Blanchard, O. (2011). Social Media ROI: Managing and Measuring Social Media Efforts in your Organization. Boston, MA: Que Publishers.
Borrego, E. & Johnson, R.G. (2011). Cultural Competence for Public Managers: Managing Diversity in Today's World. Boca Raton, FL: CRC Press
Brunn, S. D. (2006). Walmart World: The World's Biggest Corporation in the Global Economy. New York, NY: Taylor & Francis.
Social Media Summative Assignment Week 5
relevance of a well-developed social media policy cannot be overstated. This is more so the case given that in addition to ensuring that their public image and reputation is not tainted; organizations need to protect themselves against liabilities arising from the actions of their employees. A new employee could be overenthusiastic about their new position and deem it fit to post, blog, and tweet about the said position and other info about the company. When their posts appear alongside other unrelated and non-professional (or even obscene) personal posts they have made in the past, this could put in question the caliber of people the company hires. Employees could, also, in seeking to defend their companies or other related reasons post abusive or false information about a rival company; or worse still, leak confidential data about the company they work for -- leading to legal suits egardless of the relevance of….
Flynn, N. (2012). The Social Media Handbook: Rules, Policies, and Best Practices to Successfully Manage your Organization's Social Media Presence, Posts, and Potential. Hoboken, NJ: John Wiley and Sons.
G4S (2016). Social Media Guidelines for G4S Employees. Retrieved from http://www.g4s.com/~/media/Files/Social%20Media/Global%20Document%20-%20Social%20Media%20Guidelines%20for%20G4S%20Employees%20v1%20Feb%202011.ashx
Greteman Group (2016). Social Media Policy. Retrieved from http://www.gretemangroup.com/social-media-policy/
Jenkins, H., Ford, S. & Green, J. (2013). Spreadable Media: Creating Value and Meaning in a Networked Culture. New York, NY: NYU Press
What Approach Should Be Used
CKD - Design Designing a study that evaluates an intervention must take several items into consideration in order to be determined as both reliable and valid; even if the study is in reality a health promotion goal, it is still necessary to treat it the same way a study would be treated. Determining what is reliable and what is valid therefore is an important step in both including those two objectives in a study, and achieving them as well. Study reliability is determined when the researcher can expect the same results time and time again by replicating research procedures. If a study is set up to determine results, and those results can be replicated, then the researcher can determine that the results are reliable. hen the researcher is attempting to show reliability, the researcher wants an independent observer to be capable of replicating results of the study using the same methodologies….
Works Cited
Jenkins, J.O.; (2010) A multi-faceted formative assessment approach: Better recognizing the learning needs of students, Assessment and Evaluation in Higher Education, Vol. 35, Issue 5, pp. 565 -- 576
Joughin, G.; (2010) The hidden curriculum revisited: A critical review of research into the influence of summative assessment on learning, Assessment and Evaluation in Higher Education, Vol. 35, Issue 3, pp. 335 -- 345
Schmitz, C.C.; Chipman, J.G.; Yoshida, K.; Vogel, R.I.; Sainfort, F.; Beilman, G.; Clinton, J.; Cooper, J.; Rejhsen, T.; Sweet, R.M.; (2014) Reliability and validity of a test designed to assess combat medic's readiness to perform life-saving procedures, Military Medicine, Vol. 179, Issue 1, pp. 42 -- 48
Studied Constantly With Many of
Patton states a new evaluator must know. Patton said that the evaluation situation provides the evaluator a chance to "focus an evaluation by appropriately matching the design, methods, measures…to the situation" (Patton). Daniel Stufflebeam agrees with Patton's assessment. He states that the new evaluator must know a number of different things, including "the meanings of formative and summative evaluation" (Stufflebeam). Knowing the differences between a formative and summative evaluation is not the only thing that a new evaluator should know, the evaluator should also understand when to use a formative or a summative evaluation and when to employ a certain methodology. Michael Scriven tells the new evaluator that knowing how to validate empirical claims is by employing different methodologies is only a small part of the knowledge needed by a new evaluator, but an equally important piece of the puzzle is to know what device or tool to use as….
Percussion Teacher in Forty-Five Hours of Teaching
Percussion Teacher In forty-five hours of teaching percussion, I have learned to apply various learning theories to my work. I believe a greater understanding of these theories has improved my pedagogy and enhanced communications and interpersonal connections with my students, who are both male and female and range in age from child to adult. The purpose of this paper is to reflect on my own learning experience as a teacher, including application of learning theories, effective communication techniques, use of formative and summative assessments, and incorporating language literacy and numeracy in the lessons. By reflecting on the teaching experience, I hope to gain insight that will inform my approach in the future and help me better meet the needs of all my students. Learning Theories For many of my students, I use the London College of Music series that has a graded course (1-8) for drum kit. Each handbook includes the rudiments and….
Cook, G. (1988). Teaching Percussion, New York (USA): G. Schirmer.
Criswell, C. 2009, 'Drum circles and the national standards', Teaching Music, vol. 16, no. 4, pp.
Fidyk, S. 2010, 'Percussion: Adapting drumming for students with special needs', Teaching
Supervision and Evaluation Public Education
He has found that in his experience, this method works best. Grossman, Pam and Loeb, Susanna. (2010). Learning from multiple routes. Educational Leadership, 67(8), 22-27. Grossman and Loeb talk about how alternative routes to becoming a teacher have grown throughout the past few decades. The necessity for teachers is mainly in urban areas as this is where most teacher shortages occur. They discuss how subjects such as math and science are in high demand and people with backgrounds in either area usually are successful at taking an alternative route. The authors make a point to note that not all alternative programs are the same. They praise the Teach for American and New York City Teaching Fellows programs as being top rated and highly selective, thus garnering the best candidates. Teach for American and New York City Teaching Fellows programs generally recruit applicants from competitive schools which is why both programs have….
Kaye, Eileen Beverley. (2004). Turning the tide on marginal teaching. Journal of Curriculum and Supervision. 19(3), 234-258.
In this journal article, Kaye discusses what she calls marginal teachers and the best methods to assist teachers falling into this category. Her definition of marginal teachers are those whose teaching practices are borderline unacceptable. She favors the collaborative approach which requires input and goal setting from both the teacher and the supervisor. Going a step further, she looks at the formative and summative methods of evaluation to find out if either or both approaches would be helpful for teachers falling into the marginal category. Kaye also looks at factors that may cause marginal teaching. She notes that certain supervisory methods could be the blame and says that all areas should be examined.
She favors the formative approach in dealing with schools having a large number of teachers that fall into this category. Kaye feels that when there are several teachers not performing well, the programs should be examined for ways to improve them instead of placing the blame on the teachers.
Supervision When to Use Directive Control Behaviors
Supervision: When to Use Directive Control Behaviors This paper is about many different aspects of effective supervision, training and evaluation, but the main concern here is control. It can be assumed that the supervisor has control over the supervisory situation, but this would be an oversimplification of the relationship between a line employee and their direct boss. Control is a shared entity because though the supervisor may determine the course an employee must take, the employee decides whether they will follow that direction or not. Thus, the supervisor must prove to the employee that they are competent in the job before they can expect the employee to follow direction. This is the stance taken by directive control behaviors. A supervisor who uses directive control behaviors has to be a subject matter expert. If they cannot claim an expertise in the elements that the job entails then they are less likely to have….
Pistole and Fitch (2008) examined the role of attachment in supervision. The findings in this study were much like those of the cultural study. Two factors influenced the role attachment played in the supervisory relationship: a culture that valued attachment, or a person who did not feel confident in the job that they were doing. The second type of employee seems to thrive under the vertical, directive style of leadership and have productivity decreases when forced to complete a task with little direction (Pistole & Fitch, 2008). This meshes well with other research which suggests what the appropriate role of directive control behaviors are.
Directive control also calls for a leader who is charismatic enough to generate the trust necessary for the directive relationship to succeed. The worker must be able to see that the supervisor has confidence in their skill level before that leader will be accepted. Einstein and Humphreys (2001) looked at how directive leaders were perceived by their subordinates. The most important part of the relationship, according to the research, was the belief by the employees that the leader was an expert. This led to a belief that the direction that was being received was appropriate to meet the set goals. The researchers did find that a leader must be willing to move from "directive to persuasive to involving to inspirational styles of leadership" as the competency and confidence of the employees increased. If the supervisor remained in a directive role for too long then productivity of the employees would decrease.
These studies bear out two points that are important for understanding the role of directive supervisory behavior. First, there are certain groups of people that will generally feel more comfortable when the supervisor takes a more directive role. Second, directive leadership has a very specific window of success. It needs to be used in the correct situations.
Instructional Effectiveness Many Scholars Claim
Time to develop and use assessments effectively must be built into the teachers' work week. They are time-consuming, but worthwhile, and should not be administered as an afterthought. The results tell us a great deal about students and ourselves. It will be a challenge to make sure assessments are meaningful and are accorded the time they deserve. When we think of assessments, we often think about formal assessments, whether they are teacher-created quizzes, chapter tests from a textbook, or standardized tests that compare students across the country. Assessment can, and should, include the informal observations teachers make in their classrooms on a daily basis. Because teachers spend so much time with their students, they are in a good position to see both struggles and progress. It may be one of the easiest ways to see what students need because it is immediate and requires no preparation. We can learn from….
Hur, J.W., & Suh, S. (2010). The development, implementation, and evaluation of a summer school for English language learners. The Professional Educator 34(2).
Joosten-ten Brinke, D., Sluijmans, D.M.A., & Jochems, W.M.G. (2010). Assessor's approaches to portfolio assessment in assessment of prior learning procedures.
Evaluation in Higher Education 35(1), pp. 55-70.
Rhodes, T. (2010). Since we seem to agree, why are the outcomes so difficult to achieve? New
Secondary Literature and Primary Research
Every educational institution and population presents unique characteristics and requirements that make even the most comprehensive prior research incomplete in terms of the actual advisability of implementing changes in that educational environment (Lloyd, 2005). Summative Evaluation Summative evaluation must begin from the moment of initial implementation (II, 2008). It should cover both the immediate apparent response of and effect on learners as well as the apparent efficacy and appropriateness of the operational approach implemented by teachers initially. The former allows teachers to gauge, in real time, the degree to which the new changes seem to be received by students and the degree to which they seem to benefit their teaching objectives and learning outcomes. Sometimes, that process allows educators to identify practical difficulties and complications in their chosen methods of delivery that might not have been anticipated prospectively. Other times, that process allows educators to identify problems, deficiencies, and complications from….
Informal Reading Inventory (IRI): Assessment Procedures Manual Secondary (2008). St.
Paul Public Schools. Retrieved October 22, 2011, from:
http://specialed.spps.org/sites/fc868fe7-9c90-4bf3-acf0-17baf5d1a572/uploads/Informal_Reading_Inventory_Procedures_Manual_Secondary.pdf
Lascarides, V. And Hinitz, B. (2000). History of Early Childhood Education. New York:
Special Needs Intervention
Special Needs Intervention Client Profile Brenda is a seven-year-old second grader that has been identified as dyslexic. She has significant delays in pre-literacy and numeracy skills have been identified through both formal assessment and performance in classroom activities. Work samples demonstrate that Brenda has difficulty sequencing and recognizing word phenomes and putting them together for reading and writing activities. Brenda does not demonstrate the ability to recognize phenomes in words. Brenda frequently reverses letters and/or the whole words when performing literacy tasks. An interview with Brenda's teacher reveals that other than her problems associated with dyslexia, Brenda's development and functioning is on target with a majority of her peers. She tends to display shyness and introversion when called upon in class to perform activities associated with literacy and numeracy. She is polite and participates actively in class activities. She is a pleasant child and normally social with her classmates. She gets along well….
Adams, M., Foorman, B., Lundberg, I. & Beeler, T. (2011). "Phonemic Awareness in Young
Children." Reading Rockets. Retrieved from http://www.readingrockets.org/article/408/
Dyslexiaaustralia.com (n.d.). Dyslexia Testing Services. Retrieved from http://www.dyslexiaaustralia.com.au/information-mainmenu-90/38-disability-discrimination
Dyslexiasymptoms.net. (2011). Dyslexia Symptoms, Tests and Treatment. Retrieved from http://www.dyslexiasymptoms.net/page/2
Vignette 1 Maria and Her
Not all teachers are aware of the fact that formative assessments should be used to modify their own teaching approach, and not merely to see if students are doing their homework. Teachers should also be more willing to pool their collective knowledge and resources, so they can exchange ideas about using different forms of formative assessments besides quizzes. 3. Formative assessments are as much of a "check in" for me as your child. I am trying to "check" to see what he or she does not understand. 4. The overemphasis on standardized testing can cause teachers to focus too much on the stated goals of the lesson, and not enough on the process of learning. It is not possible to remove this impediment, however. Instead teachers should find ways to make formative assessment useful in meeting the goals set for the class. Students should be encouraged to use periodic formative assessments….
Garrison, Catherine & Michael Ehringhaus (2011).Formative and summative assessment.
National and Middle School Association. Retrieved March 29, 2011 at http://www.nmsa.org/Publications/WebExclusive/Assessment/tabid/1120/Default.aspx
Comprehension of a Cours's Subject
I would then draft the scenario with a script for the laboring patient to follow that precisely matches the signs and red flags from the curriculum. This would ensure that the nurses are thinking through and recalling both the problem and the proper steps to fix the problem. For example, one problem that might arise is that the baby's head is not easily exiting the birth canal. According to the curriculum the nurse would then know that from that factor the mother is pushing the wrong position. The nurse would be required to lift the mother from a supine position and aid her into the natural squatting position, which is recommended most for expanding the pelvis and shortening the birth canal. Thus, the nurse determines the red flag and fixes the problem correctly. This evaluation provides useful information on the amount of comprehension that the nurses are gaining from the course.….
Jordan, S. (2000). Educational input and patient outcomes: Exploring the gap. Journal of Advanced Nursing, 31(2), 461 -- 471.
Messner, E.R., Reck, D.L., & Curci, K.M. (2005). Effectiveness of a patient education brochure in the emergency department. Topics in Emergency Medicine, 27(4), 251 -- 255.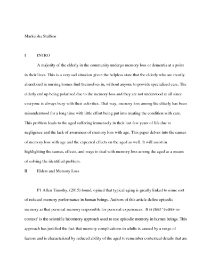 Major and minor scales, and chromatic scale from low E. To high C. 2. A slow etude. 3. One movement from a sonata or concerto comparable in difficulty to the…
(Thomas a. Piraino, 2009) The particular case of Yahoo! rejecting Microsoft's claim did not constitute a real violation of any existing laws, though it does touch on some issues…
esponsibilities of a Multi-Disciplinary Team Summative Assessment BIOGAPHICAL INFOMATION: Melody a thirty-four-year-old female he was born on March 12th 1989 She is a single woman with no children and lives in…
Operating in over 27 countries, Walmart is one of America's largest retailers. The retailer is also billed as the world's largest enterprise -- on the basis of revenue.…
relevance of a well-developed social media policy cannot be overstated. This is more so the case given that in addition to ensuring that their public image and reputation…
Research Paper
CKD - Design Designing a study that evaluates an intervention must take several items into consideration in order to be determined as both reliable and valid; even if the study…
Patton states a new evaluator must know. Patton said that the evaluation situation provides the evaluator a chance to "focus an evaluation by appropriately matching the design, methods,…
Percussion Teacher In forty-five hours of teaching percussion, I have learned to apply various learning theories to my work. I believe a greater understanding of these theories has improved my…
He has found that in his experience, this method works best. Grossman, Pam and Loeb, Susanna. (2010). Learning from multiple routes. Educational Leadership, 67(8), 22-27. Grossman and Loeb talk about…
Supervision: When to Use Directive Control Behaviors This paper is about many different aspects of effective supervision, training and evaluation, but the main concern here is control. It can be…
A2 Outline Answer
Time to develop and use assessments effectively must be built into the teachers' work week. They are time-consuming, but worthwhile, and should not be administered as an afterthought.…
Every educational institution and population presents unique characteristics and requirements that make even the most comprehensive prior research incomplete in terms of the actual advisability of implementing changes…
Special Needs Intervention Client Profile Brenda is a seven-year-old second grader that has been identified as dyslexic. She has significant delays in pre-literacy and numeracy skills have been identified through both…
Not all teachers are aware of the fact that formative assessments should be used to modify their own teaching approach, and not merely to see if students are…
Health - Nursing
I would then draft the scenario with a script for the laboring patient to follow that precisely matches the signs and red flags from the curriculum. This would…
We have to use cookies to be sure that our website functions properly. Click here for more information about our Cookie Policy and then tap Allow to continue your work
Top Special Offer! Check discount here
Get 13% off your first order - use TopStart13 discount code now!
Admission Essay Writing
Essay Writers for Hire
Essays for Sale
Pay for Research Paper
Research Paper Writing
Write My Dissertation
Write Papers for Money
Essay Editing
Research Paper Editing
How it works
Conclusion Generator
Paraphrasing Tool
Testimonials
Summative and Formative Tests
Experts in this subject field are ready to write an original essay following your instructions to the dot!
While it may also seem like a burden, providing remarks in any kind of test is vital as it helps the student to correct their errors and advance learning. There are different kinds of feedback provided relying on whether the test is formative or summative. Formative exams are common in mathematics and they are used to grant a source of constant information to students. For this reason, feedback is aimed at ensuring that college students are aware of their progression throughout the course. The three major characteristics embodied by this form of feedback are collaboration, description and continuousness. In this case, fabulous feedback should exhibit the student the actual vis a vis the preferred level of performance (Boesen, Lithner & Palm, 2010).
Considering that mathematics involves the participation of the teacher and the student, the feedback should reflect the same. For instance, it should motivate students to identify or use various strategies to arrive at the correct answer (Boese et al., 2010). Additionally, such type of feedback should also have well defined goals that will guide the student in controlling their learning. According to Joyner and Muri (2011), students use feedback for self assessment in mathematics and this is immensely helpful in progression.
Feedback provided after summative tests differ from those offered in formative tests because they are comprehensive, non-collaborative and based mostly on the view of the teacher. Unlike feedback offered in a formative assessment test, the teacher is the only one with an opportunity to respond to a summative test (Harlen, 2007). The teacher uses such tests to analyze whether the student met the long term goal of the course. The student may not have time to respond but they can use the criticism to gauge their progression (Joyner & Muri, 2011). However, it is necessary for students to always take part in both tests.
Useful information: Purchase essay writing from experts in any subject.
Boesen, J., Lithner, J., & Palm, T. (2010). The relation between types of assessment tasks and the mathematical reasoning studeents use. Educational Studies in Mathematics, 75(4), 89-105.
Harlen, W. (2007). Criteria for evaluating systems for student assessment. Studies in Educational Evaluation, 33, 15-28.
Joyner, J., & Muri, M. (2011). Informative Assessment. Sausalito: Math Solutions
Life Education
Learning Experience
Knowledge Student

Nixxy is accurate and fun to cooperate with. I have never tried online services before, but Nixxy is worth it alone because she helps you to feel confident as you share your task and ask for help. Amazing service!
This sample could have been used by your fellow student... Get your own unique essay on any topic and submit it by the deadline.
Hire one of our experts to create a completely original paper even in 3 hours !
Related Essays
Theodore roethke's the waking.
The waking, by Theodore Roethke, is a villanelle type of poem. It is considered to be of this type because it refers to ...
Autobiography of Steven Frock
Steven Frock is an adult who has been living with autism spectrum disorder since birth. The autobiography of Steven reve...
The Importance of Having Faith in Life
I have managed to write several works since I began the session and this has helped me develop advanced writing techniqu...
Reasons for Supervision
The reasons for supervision can be categorized into three broad areas viz. enhancing clinical skills, ensuring quality c...
Analysis of Emily Dickinson's "Because I Could Not Stop for Death"
The poem "Because I could not stop for Death"by Emily Dickinson is an amazing masterwork that drills the mind between tw...
The Life of Sir Winston Churchill
Sir Winston Leonard Spencer Churchill was born on 30th November 1874 and died on 24th January 1965. He had various title...
Similar Categories
Don't plagiarize, order a custom essay instead!
Terms and Conditions
Money Back Guarantee
Cookie Policy
Privacy Policy
Customer support
Buy Argumentative Essay
Buy Coursework
Buy Dissertation
Buy Reaction Paper
Coursework Writing Service
Dissertation Writing
Expository Essay Writing
Graduate Essay
Law Essay Writing
MBA Essay Writing
Nursing Paper Writing
Plagiarism Free Essays
Research Paper for Sale
Write My Assignment
Write My Research Paper
Write My Thesis
History Essay Writing Service
Business Essay Writing Service
Psychology Essay Writing Service
Buy Research Paper
Book Review Writing Service
Literature Review Writing Service
Finance Essay Writing Service
Persuasive Essay Writing Service
Buy Narrative Essay