17+ Great Ideas for an Essay About Yourself
An essay about yourself should present you in a positive light, but also leave your reader with a greater understanding of what it is that makes you tick. What's your inspiration and motivation?
In this article, I'll give you a range of ideas to include in your essay about yourself. These ideas will show you how to tell a compelling story about who you are.
Pick one or more of these ideas and use it in your essay to improve its quality.
1. Come up with One Word about Yourself and Put it in your Title
Your essay heading sets the tone for the rest of the essay.
One way to get yourself started on the right track for your essay describing yourself is to ensure you have the one key word that describes you in the title.
How would you describe yourself in one word?
Here's a few ways I'd describe myself:
Now, if you need to write your essay in a way that presents you in the best way possible, then of course you'd select the one that does that!
So for me, that'd be 'optimistic'.
I could then set my title to something like: "An Essay About Chris, the Eternal Optimist."
Here, your reader has been introduced to the central trait I want to reinforce in the essay right away. You've set the tone now.
Now that you've used that key term at the start, make sure you follow-up by using that same term a few more times throughout the piece so that you keep it as a clear motif throughout. I'd recommend at least using it in the introduction, body and conclusion.
2. Make it Personal using Anecdotes
The difference between a good and great essay about yourself is the use of personal anecdotes.
You want your essay to stand out because it's thoughtful and unique.
Anyone can tell a story of who they are. Anyone can say: "Here's who I am and here's what's good about me."
Not everyone can tell a detailed, thoughtful and personal story that'll show (and not tell) people who you are.
Personal anecdotes might include:
A discussion about your ancestry;
A story about how your ancestors came to your country;
A story about how your parents came up with your childhood nickname;
An important story from your childhood;
A personal challenge that you currently face;
A personal challenge from the past that you've overcome
Or anything else that shows your personality! So, let's zoom in and take a look at how you could write about each of the points from above.
3. Describe your Ancestry
Dig deep – way back. Who are your ancestors?
Two of the best questions you can ask to tell a really good story about yourself are these:
Who are your ancestors?
How did your ancestors shape who you are.
What is your connection to them?
Let's take them one at a time.
Your ancestors might be Greek, or Scottish, or Irish, or Italian. Maybe you have some Native American ancestors or maybe they were Pioneers heading to America?
You can start this essay by explaining your ancestry to really start shaping a quality story about yourself. One example is to tell a story about how your ancestors came to your country.
For me, I'd talk about how my Ancestors were a loose collection of quirky characters who came to Australia for a better life. Some were "10 Pound Poms" – British people seeking a better life. The paid 10 pounds to get on a boat and head to a new world. And others were convicts, sent out for stealing sheep.
Is there an interesting hook about your ancestry to start your essay?
Your ancestors should mean a lot to you. They should show you the path to a better life. What sacrifices did they make for you to be who you are today?
I could talk about how they had a tough life to come from working-class backgrounds. They worked the land and battled hardship to give me what I've got.
Now, I'm a happy, free, relatively wealthy person because of their hard world.
Who you are is because of your ancestors.
For me, they are the reason I value hard work. I also know my grandfather fought hard for a good wage for people on the railways. So, I have a sense of solidarity with hard-working working-class people because of him.
I also believe strongly in the importance of living a free and happy life because my ancestors are Australians. We're Aussies! We work hard and have fun. That's something my ancestors gave me, and I'll carry all those values forward for my children one day, too.
Can you see that telling a story of your ancestors can really reveal a lot about what's deep inside you? They show you your values and they're your guiding star.
4. Tell the story of how you got your Childhood Nickname
Here's another interesting story idea that can get your essay started on the right track.
How about telling the story of how you got your childhood nickname?
Here's an example: My sister's nickname was Boo Boo.
(She'd be made at me if she knew I told you that!)
She was called Boo Boo because she was always hurting herself! She was always having "boo boos", which was our slang for "mistakes".
Here, her nickname tells a story about herself. It tells a story about how she can sometimes be a little bit clumsy. This could be a good personal story to use to introduce herself to the reader.
Do you have a unique nickname story?
5. Tell an Important Story from your Childhood
Do you have any childhood stories that really reflect who you are?
This story might be:
Tell the story of a childhood family holiday: Your story of your family holiday might highlight how important family is to your sense of who you are. Did the family holiday show you how much family is important to you?
Tell the story of a time you realized something: I remember seeing a kid at school being bullied once and feeling really uncomfortable about it. I ended up sitting with him during the lunch period because he was upset. That was the day I really realized that something deep inside me is a sense that kindness is one of the most important things in the world.
Have a think. Are there any stories from your childhood that you can tell that reveal something about who you are and what your values are?
6. Start with "When I'm old I will look back and reflect on…"
Here's a strategy that works really well.
When you start from the perspective of someone looking back, you often reflect on the things that are most important.
Have you ever seen an older person telling a story? It's often a story told from the perspective of wisdom . We might call this 20/20 hindsight.
So, start your story by discussing what you'll look back on about your life: what will you be proud of? What parts of your personality would you want to reflect on with pride?
It might be:
"When I'm old I will look back and reflect on the things I did to help other people. For example, one time I … [did this]"
"When I'm old I will look back and reflect on the quality time I spent with my family. My family is the most important thing in my life. One of these quality times is when …"
Any other ideas you have?
7. Or, Start with "In ten years I will be…"
We can flip Step 6 on its head, and talk about where you want to be in 10 years. This will force you to reflect upon what's most important to your future.
When talking about your goals and how those goals are linked to your values.
Here's some examples:
"In ten years time I will be just returning from an amazing trip around the world. I have a strong sense of adventure and I want to spend the next 10 years fulfilling my dream of adventure."
"In ten years time I want to be busy working in a not-for-profit doing something for people less fortunate than me. This vision drives my decisions that I make today. It drives my desire to … [study a course?]"
What will you say if you start with "In ten years time…"?
8. Describe your Interests
No matter how you start your essay, you need to make sure that your story shows what you are interested in.
Your interests are what you do in your spare time
You might, for example, be interested in a particular topic. This will show how you're set apart from others. We all have different interests.
Here's a few examples of people's interests:
Dinosaurs: Ross Gellar from the TV show Friends would write in his story that one of his biggest interests is dinosaurs!
Sports: Many people put sports at the center of their interests and motivations. Are you passionate about a sport that you watch or play? This could be included in your essay about yourself.
Reading: Many young people love to read. You can talk about this as something you love, and then discuss how reading helps you think more deeply about issues in this world.
What are your interests? Could you use these as the basis of your essay about yourself?
9. Describe what Motivates You
Right at the core of your essay about yourself should be a message about your motivations. What is it that you dream about? What is it that gets you out of bed in the morning?
A motivation is different to an interest. Your interest is what you do in your part-time. Your motivations are your long-term goals that will give you fulfillmen t.
People want to see what makes you tick.
Your motivations don't have to be for money or a career. A lot of people are deeply motivated by their passions like:
Getting fit, or pursuing fitness goals;
Being a part of a community;
Helping others out, especially the less fortunate;
Making their family proud;
Seeing amazing, remarkable things;
Inventing or discovering something that improves the world
For me, my biggest motivation is my blog. I take pride in it and how it helps people out. So maybe I'd tell the story of my blog, and how it reflects my intrinsic desire to help people learn new things.
So, what motivates you?
10. Identify your Current Personal Challenges
Teachers like to see that you are taking a proactive role to address or overcome personal challenges. So, you can base your essay about yourself on a current personal challenge.
The important thing for an essay on a current personal challenge is this:
Identify what your challenge is; and
Explain how you are working hard to address it.
Your challenge might be a personal disability, a setback you've recently had, or a goal that you're working towards achieving.
Wanting to join the military: You could talk about your major challenge being a career goal like getting accepted into the military. Then, you'd need to show something about how you are addressing this by, for example, following a rigorous exercise regime.
Living with a disability: Maybe you have a disability or medical problem that you need to address. You could talk about how it hasn't stopped you from believing in your ability to achieve. While it might make life harder, show how you're a determined person who won't let adversity get in your way.
By revealing how you are overcoming your challenges, you're revealing something about yourself. You are showing your marker that you're a hard, diligent worker. That you have resilience and drive. And that you're someone who strives to achieve.
11. Identify the Biggest Challenge you've Overcome
If there's challenges in your rear-view mirror that you have already overcome, you can also talk about that.
Pause for a moment and think about the biggest achievement of your life. Was it getting that score you wanted in a science test? Was it making it into the football team after a lot of training and practice?
By telling the story of a personal challenge that you have already overcome, you're showing how you're a competent, capable and resilient person.
Here's some examples of overcoming challenges:
Winning a team sport: Talk about all the work you did as a team in the lead-up to the win. Did you take advice from the coach and use it to become better? Did you learn that you had to work as a group to succeed?
Getting an award: Were you awarded once for your skills? What did you need to do to win the award? Was it hard work that paid off?
12. Be Humble
It's important to strike the appropriate tone for your essay about yourself.
One of the biggest mistakes people make is that they too hard to sell themselves. This usually makes you sound arrogant and self-absorbed.
One of the best ways to sound humble is to express gratitude. When discussing who you are, what you achieved and what your strengths are, remember to mention who it was who helped you get there.
People you might be grateful for include: parents, teachers, siblings, friends, your country and mentors. Talk about how they were instrumental in your success. Maybe they were patient with you, presented opportunities for you, or forgave your mistakes.
It's also good to make sure you don't compare yourself to others. It's not a good idea to say "I achieved better than anyone else." Focussing on how you worked hard for your achievements is enough: there's no need to talk about how you're better or the best. Focus on the effort you put in, not the fact that you're better than anyone.
To learn more about tricks on being humble, I recommend this good summary of ways to be humble from Forbes.
13. Describe your Personality Type
Here's another interesting way of approaching the essay.
If you're struggling to explain yourself, you can take a quiz that tells you what your personality type is. Something really nice about these quizzes is they not only give you words to explain what your personality type is, but they also give you some ideas to talk about.
Here's a few good personality type quizzes:
16 Personalities : This quiz decides which personality you are from 16 types, such as debater, entrepreneur, adventurer and entertainer. I got the 'Advocate' meaning I am driven by "idealism and morality" and am mainly an introvert. What are you? Share in the comments below!
Learning Styles : This quiz finds out how you learn. Are you the sort of person who learns in solitude or with others? Are you an introvert or extrovert? Another alternative is the VARK quiz which sees which sort of category of learner you are: Visual, Auditory (sound), Read/Write, or Kinesthetic (using your body).
Career Quiz : This quiz asks you a range of personality questions to give you ideas about what you want to talk about. Then, it'll suggest the ideal career for you based on your personality!
14. Include Details you'd put on a CV
You want your essay to tell a story about yourself.
But you also need to include hard, solid details.
So once you've told your story of yourself, go through your CV (or 'resume') and see what else you can include. Can you include details about your strengths that you have listed on your CV?
Maybe you can also include points about your previous jobs or education achievements that you have listed on your CV.
This will help back up your story with hard evidence.
You might also find out that there are a lot of details on your CV that will give you story ideas. You might not think you've achieved remarkable things until you look at your CV and reflect on the hard work you put into each of the jobs or achievements you have listed there.
15. Describe your Physical Attributes
Another thing you can weave into your story is an outline of what you look like!
It's one of the first things you read about someone in any story.
Here's how Mr. and Mrs. Dursley in Harry Potter is introduced:
"Mr Dursley was the director of a firm called Grunnings, which made drills. He was a big, beefy man with hardly any neck, although he did have a very large moustache. Mrs Dursley was thin and blonde and had nearly twice the usual amount of neck, which came in very useful as she spent spent so much of her time craning over garden fences, spying on the neighbours."
How would you describe your physical attributes? Remember not to be negative about yourself, but you could describe yourself as tall, short, stocky, or lanky. How about your hair? Is it frizzy or straight, long or short?
16. Explain who is your Biggest influence and Why
The person who is your biggest influence would reveal a lot about who you are. Are you influenced by someone because of their power and strength, or wisdom and insight? Are you influenced by people for their nobility and patriotism, or their sense of adventure?
This will show your reader what makes you tick.
One of my big influences is Alex Honnold. He is a famous rock climber. What does that reveal about me? Well, it shows that I admire adventurous people and people who follow unconventional careers.
Who is your biggest influence? What does this reveal about you? Can you weave this into your essay about yourself?
17. Conclude by Returning to your Opening Hook
In this article I've shared with you a ton of ideas that you can use for your essay about yourself.
No matter which idea you select, I recommend including this last tip.
You should start your essay with an interesting 'hook' or anecdote about yourself.
I recommend concluding your essay by returning to this opening hook. We call this the 'closing the loop' method. You can start it something like this:
"I began this essay by telling the story of how I'm inspired by my father. I want to return to this point, as it's the most important point in this essay. All of the points in this essay about myself have highlighted how I'm driven and motivated to live up to his amazing example. I have discussed…"
…And then you'd sum up what you discussed!
I outline the exact process of how to conclude an essay using this 'closing the loop' method in this post on how to write great conclusions .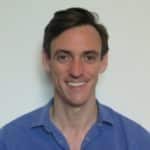 Chris Drew (PhD)
Dr. Chris Drew is the founder of the Helpful Professor. He holds a PhD in education and has published over 20 articles in scholarly journals. He is the former editor of the Journal of Learning Development in Higher Education. [Image Descriptor: Photo of Chris]
Chris Drew (PhD) https://helpfulprofessor.com/author/admin/ 10 Critical Theory Examples
Chris Drew (PhD) https://helpfulprofessor.com/author/admin/ 13 Social Institutions Examples (According to Sociology)
Chris Drew (PhD) https://helpfulprofessor.com/author/admin/ 71 Best Education Dissertation Topic Ideas
Chris Drew (PhD) https://helpfulprofessor.com/author/admin/ 11 Primary Data Examples
Leave a Comment Cancel Reply
Your email address will not be published. Required fields are marked *
Home — Essay Samples — Life — Myself — About Myself

Essay Examples About Myself
All about me: a personal journey, describing myself: what shapes me, made-to-order essay as fast as you need it.
Each essay is customized to cater to your unique preferences
+ experts online
What Inspires Me to Have Confidence to Be Myself
Who am i: creative writing, a few words about myself, let us write you an essay from scratch.
450+ experts on 30 subjects ready to help
Custom essay delivered in as few as 3 hours
My Plans for a Successful Future
Letter about myself from the 3rd person, how it feels to be an introvert, who am i: discussion of my personality and life, get a personalized essay in under 3 hours.
Expert-written essays crafted with your exact needs in mind
What is Your True Self: The Importance of Self-awareness
How my future self is my hero, me, myself and i: ordinary person, real-life experience, the void in my life, admission to the university of adelaide: describe your background, answer on the large-scale question 'who am i', the way my curiosity defines myself and my desires, understanding myself: exploring the layers of my personality, that's how my personality defines myself, who am i: a glimpse of my personality development, one day i'll be someone's first choice, analysis of my top-5 personal strengths, self-awareness: my experience on path to better me, analysis of a teenager's personality profile, a look at the benefit of personal encouragement, who am i: answering the question through the body theory, memory theory, and illusion theory, a reflection on myself as a writer, the analysis of my personality tests, personal writing: why i love winter, personal narrative: myself as a writer, relevant topics.
Personal Goals
Personal Strengths
Self Assessment
Self Reflection
Personal Beliefs
Someone Who Inspires Me
By clicking "Check Writers' Offers", you agree to our terms of service and privacy policy . We'll occasionally send you promo and account related email
No need to pay just yet!
We use cookies to personalyze your web-site experience. By continuing we'll assume you board with our cookie policy .
Instructions Followed To The Letter
Deadlines Met At Every Stage
Unique And Plagiarism Free
A quick word on blocking ads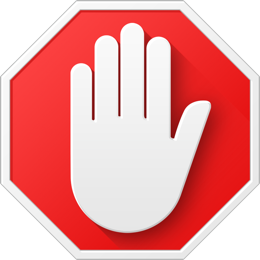 How to disable ad-blocker for Newschoolers
Login to newschoolers, search newschoolers, move thread to forum.
Essay title? about me
Member of the month.

Newschoolers
ColoradoDogfart
silent_giraffe
tomPietrowski
codywilderray
JalmarKalmar
AndrewGravesSV
armchair_skier
BeefSupreme
bennwithtwons
bighustlaa123
DominatorJacques
Farmville420
GorillaMarketGMK
GrandThings
hockeyskis94
midwestcoast
Millenialfalcon
PartyBullshiit
SkiTheEast...
SofaKingSick
STEEZUS_CHRI5T
SteezyYeeter
The_Bamboozler
VTshredder69
WillPenrose
Young_patty
60 members online
Welcome to the Newschoolers forums! You may read the forums as a guest, however you must be a registered member to post. Register to become a member today!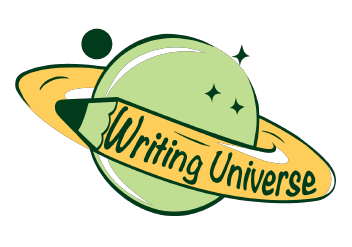 Environment
Information Science
Social Issues
Argumentative
Cause and Effect
Classification
Compare and Contrast
Descriptive
Exemplification
Informative
Controversial
Exploratory
What Is an Essay
Length of an Essay
Generate Ideas
Types of Essays
Structuring an Essay
Outline For Essay
Essay Introduction
Thesis Statement
Body of an Essay
Writing a Conclusion
Essay Writing Tips
Drafting an Essay
Revision Process
Fix a Broken Essay
Format of an Essay
Essay Examples
Essay Checklist
Essay Writing Service
Pay for Research Paper
Write My Research Paper
Write My Essay
Custom Essay Writing Service
Admission Essay Writing Service
Pay for Essay
Academic Ghostwriting
Write My Book Report
Case Study Writing Service
Dissertation Writing Service
Coursework Writing Service
Lab Report Writing Service
Do My Assignment
Buy College Papers
Can't find a perfect paper?
Free Essay Samples
About Myself
Essays on About Myself
Writing an about myself essay might sound easy, but in reality, it's really hard to capture all of the things that make a person special. While writing about myself essays, make sure to share the detail of your biography as well as your hobbies and aspirations. It's always a great idea to include information about things that shaped you as a person – maybe its education, travel, peculiar nuances about family history, etc. We put together a list of great about myself essay samples below that you can check out to see how other people go about writing their own essays on about myself topic. Your essays will surely stand out if you include some tips from the essay samples provided here. Take a peek!
Abraham here; I'm a Jew residing in Warsaw, Poland. It is the year 1943. I'm thirty years old. My wife and I have a son and a girl as children. Right now, I'm residing in the Warsaw ghetto. It is Poland's biggest slum. Three hundred and eighty thousand Jews live there,...
Words: 2041
My mother used to frequently remind me as I was growing up that a process can be painful without preventing it from being lovely. The narrative encapsulates the purpose of my existence. On November 24, 1989, my existence began with more sorrow than I could have imagined at my young...
Words: 2190
I am Corporal Charles K. Smith, and I am the squad leader of my company, which consists of eight soldiers. Since I've been in this role for one and a half years, I've accomplished things like being named NCO of the Quarter. I'm writing to explain why my car's driver-side...
I was born in New York City on November 24, 1989, and my name is Carolina. Elena, my lone mother, reared me. I was unable to spend time with my father because of his unexpected death a few months after I was born. While taking care of my mother, life...
Words: 1888
I can speak from experience when I say that taking English 112 has helped me learn a lot and develop beyond my aspirations. Since I had never written such a lengthy paper before, I must admit that I was initially truly anxious about the assignment regarding the research argument. Even...
I am a very committed and independent student. I treat my schooling with the respect it merits. I make sure to keep up with my coursework and turn in my projects on time. I've been able to get the most out of everything I've been given to work with thanks...
Found a perfect essay sample but want a unique one?
Request writing help from expert writer in you feed!
Angela Vicario is me. I hail from the well-known Vicario family in this city. Pedro and Pablo Vicario, who are my identical twin siblings, are people I adore despite the fact that they occasionally make me very angry. They would do anything, though, to protect me from danger. While I...
Words: 1154
I live in Tarrant County, Texas, which is the sixteenth largest city in the United States and the fifth largest city in Texas. The city is about 350 square miles in size and has a good climate. According to the 2015 census, the town has an estimated population of 833,319...
Words: 1135
Despite graduating with honors from university, I have no professional experience. I believe that earning mediocre grades in my degree program may limit my opportunities, especially as this is the key factor under consideration. Although I did not receive good grades in some disciplines, I was able to compensate by...
As a fresh graduate working for a big financial company, I have high hopes that my work will help me advance and achieve my professional objectives. I understand that although if work is a necessary component of human existence, it should have benefits beyond monetary reward. I anticipate that the...
Customer Relationship Management (CRM) is a strategy used by most businesses to handle interactions with present and prospective customers (Tandon et al., 2017). As the senior project advisor for AMIR's international, I will employ the following tactics to successfully install CRM. First, I will undertake thorough planning by identifying and prioritizing...
Good day, nurse. I am an Illinois Nursing College nursing student doing a leadership course and would like to gain some insight into how an individual might carry out leadership activities. In addition, I am the HR director of a minor hospital in my hometown. According to Porter-O'Grady and Malloch...
Words: 1515
Related topic to About Myself
You might also like.
Best Tips on How to Title an Essay
How to Make a Good Title for an Essay
The success of an essay heavily depends on its title. This may not come as a surprise given that the essay title is the first aspect to provide the reader with a sneak peek into the text. It piques our interest to read the paper in the first place and gives us a preview of what to expect from the author.
Our research paper writing help prepared a thorough guide on how to title an essay. Here you may find tips and tricks for developing an effective APA or MLA essay title. So, let's dive straight into the article for more exciting details!
Essay Title Format
During your essay writing process, ensure you know the stylistic requirements before beginning an essay. Knowing the format you need to employ is crucial because different style manuals may have varying requirements. Mostly, you could have used an APA or MLA essay title format. Our service, where you can buy essay online , explains these two in more detail below.
Essay Title MLA
If you're required to create an essay title MLA format, check whether your instructor wants you to make a separate cover page. If not, put a heading at the beginning of your work that includes your name, the name of your professor, the course ID, and, lastly, the date.
On the other hand, if you must present a cover page for your essay title MLA, then you need to include the following:
The name of the college
The title of your paper
The subtitle of your paper, if applicable
Your first and last name
Your teacher or professor's name
The class name or course number
The date the paper is due
The formatting instructions are as follows:
Double-spaced
Times New Roman font
Size 12 font
Apart from very short terms, each word's initial letter should be capitalized. The initial word, however, must always be uppercase.
The title page shouldn't include a header with the page numbers.
Essay Title APA
Having discussed the MLA format essay title, let's explore what the APA student title page includes:
The paper title
Author names
Institutional affiliation where the author carried out the study
Name and number of the course
Professor name
Page number
The title of an essay format instructions:
double-spaced
1" margins
12-point Times New Roman
According to APA, your title should be targeted and brief, without unnecessary words or abbreviations
How to Choose a Good Title for an Essay: Important Qualities
Nobody will read a dull headline. Your title should grab your audience's attention and encourage them to read the rest of the work. As it is one of the initial things readers see, having a strong attention grabber is essential when writing an essay from scratch. To fully understand how to come up with a title for essay that is strong and exciting, let's consider a few following factors:
Employ a Catchy Hook - Usually, the title of essay format follows a similar basic structure, especially if they are used for an academic article. The hook serves as a unique component that attracts the reader. It's a captivating statement informing others about the topic of the essay. You can also explore several types of sentences with examples that can help you develop the ideal hook structure.
Consider Topic Keywords - These are essential terms or expressions pertinent to your subject and help your reader understand the focus and body of your article. These focus keywords should serve as a brief, one- to two-word article summary. You can choose some terms from the research topic your instructor gave you, but after your thesis statement is formed, this is where you should hunt for ideas.
Use a Colon - A colon is frequently used in academic titles to separate concepts and sentences. The standard procedure is to place a clever remark or brief quotation before the colon. Although these beginning words offer flavor, they can be overdone. Because of this, some individuals find using the colon to be repugnant. Therefore be careful not to misuse this method.
Ask a Question - To write essay title that is strong, consider asking a question. But, use it with caution because posing a question will make your tone less formal. As long as the question is suitably phrased to meet the subject of your essay, feel free to employ it. Always check to see if the title question still applies to your points in the essay's body. The thesis statement should be appropriately reflected as well.
Find Inspirational Quotes - There is no formula for selecting essay titles from the textual content. You may get playful and choose any quotation, proverb, or catchphrase that applies to your particular publication and works as a title. You may also create a great essay title using well-known expressions or idioms. Doing so will help your readers relate to and feel more comfortable discussing your subject.
Here are other rules for how to create a good title:
Title every section of writing: In the process of writing, create interesting subheadings to give your paragraphs an identity. Also, they make your text look ordered and clear. 
The title must bear the theme of the text: choose a title that summarizes the essay. 
Capitalize all words with certain exceptions: Capitalize the first letter of every word in the title, but do not capitalize pronouns, articles, prepositions, and conjunctions.
Avoid underlining the title: Since topics come in boldface, underlining it will amount to overemphasis. Some authorities say that if you must underline it, do not bolden it.
Review the final version of the title: Do not forget to do a quick review of the final version of the title—check for grammar, structure, spelling and so on. Re-read it to determine if the title has given justice to the essay. Confirm if the topic is catchy enough to attract your reader's attention. 
When using a colon in your title, follow the rules: Since we are dealing with punctuation rules here, let us talk about the colon – when you have two eye-catching topics, separate them with a colon.
Student's Guide on How to Come Up with a Title for an Essay
Titling an essay can be easy, but there are a few core principles to be taken into account. The following tips will help you stay on track and avoid any common pitfalls.
Essay Goes First
Never start with a title! If you write it before the rest of the text, it will be based on it, and it should be vice versa. Writing an essay before choosing a heading will give you a clear understanding of what should make sense to the reader. Re-read the finished paper several times to decide on the title. The last thing to create is a title - such strategy will give more time to spend on crafting an essay outline, conducting research, or writing the paper itself.
What are you writing about? What is the style of your paper, and is it an academic essay or a free-form essay like a narrative essay? If the topic of your essay is "Do people who commit heinous crimes deserve the death penalty?" your title should not be humorous; it should be strict and to the point.
If your topic is "Why do people like watching funny cat videos?", feel free to craft a funny title. Determine the tone of your essay and base your title on it—in consideration with the essay's topic.
The tone can be:
Serious - "The implications of global warming"
Funny - "How cats and dogs love their masters"
Amiable - "Ways to fight depression"
Persuasive - "Why positive thinking is a must have skill for every person"
Informative - "Ten rules for creating a chemical at home"
The main goal of a title is to name its paper. There is no need to tell an entire story in the title, or provide any useless details. Sum up your paper in a few words! Another way to do this is to sum up your thesis statement, as it represents the main idea of your essay. Take your thesis and squeeze it into 3-4 words. Imagine that you are creating a title for your favourite newspaper or a slogan for Coca-Cola.
Don't use fancy words! Take 2-3 main words (keywords), put them together, and stop wasting your time. Avoid jargon and abbreviations.
Search engine optimization (SEO) is something that can help any student and young writer reap benefits. While working on a title, detect the words related to the central idea of the paper. Type the words into the search field of Google and add the word "quote." A search engine will show numerous web pages with in-text quotations that could be useful. Select the fragment you like. It is possible to learn how to make a creative title for an essay in this way.
Discover several more tips from experts:
Never forget the "What," "Who," "When," "How," "Why," and "Where" questions (if you start with one of these questions, your title has a chance of getting noticed);
Come up with an unexpected image not related to the selected topic;
Sometimes, starting with a lie increases the chances of a title being able to catch an eye;
Review our catchy essay title examples.
Need Some Help With Your Essay's Title?
Feel free to contact EssayPro and we will provide you with a writing help at a moment's notice. With the years of essay writing experience, titling becomes second nature, so you no longer need to worry about having a catchy headline on your paper.
Essay Title Examples: Bad vs Good
The strongest essay titles condense lengthy essays into concise statements. When wondering how to make an essay title, think carefully about your stylistic choices and essay format to produce an excellent one. Our dissertation help has provided essay title examples to let you understand the difference between good and bad ones more vividly.
Bad Essay Title Examples
As we discussed how to create an essay title and the specific elements that go into it, you should have a clear idea of how important it is to craft a strong title. In contrast, first, look at weak essay title ideas that can break your paper. This should serve as an example of why your heading should not be like this:
Ex 1: ' How Television Has Changed Our World ' - too vast and not informative
Ex 2: 'The Ara Pacis Augustae' - unclear for those who don't know Latin
Ex 3: 'The Most Poisonous Frog' - does not provide any insight
Ex 4: 'A Brief History of Subcultures and How They Manifest Themselves in a Constantly Changing Socio-Economic Environment' - too long and complicated
Ex 5: 'The Little Mermaid 29 Years Later: Selling a Harmful Sexist Message Through a Naughty Image' - inappropriate language
Good Essay Title Examples
Now that you know what a bad essay title looks like, let's explore good essay title examples as their substitutes. Examine the following essay title format styles that will give you a clear understanding.
Ex 1: ' The Electronic Babysitter: A Social History of Uses of the Television' - gives an exact description of what the essay will be about
Ex 2: ' The Modern Historical Significance of the Ara Pacis Augustae to the City of Rome' - here, the reader can understand what they will be reading about
Ex 3: ' A Deadly Beauty: The Evolution of Skin Coloration and Toxicity of the Poisonous Dart Frog' - clear, informative, and on-point.
Ex 4: 'Reconsidering Counterculture in Contemporary Society' - informative enough and brief
Ex 5: 'The Projection of Gender Stereotypes in The Little Mermaid' - employs appropriate language
Catchy Essay Title Ideas
You now understand that long, complicated headlines do not accurately convey the paper's main idea. Take ample time to consider the word choice before tilting your work. How do you create good essay titles? Think creatively and with common sense. But meanwhile, for your convenience, we compiled title ideas for essays you may use as inspiration.
Persuasive Essay Titles
Why Receiving College Education is Important: Examining Long-term Benefits
Face-to-Face Courses Cannot Be Replaced by Online Learning
An MBA Does Not Ensure Corporate Success.
Every Company Should Adopt a Green Strategy.
Energy Drinks Represent a Lucrative Market Segment.
Aircraft, Excess Weight Charges, Need to be Prohibited.
Patients' Life Shouldn't be Put to Death by Nurses.
Google Glasses May Increase the Number of Auto Accidents.
All of the Conventional Malls Will Soon be Replaced By Online Shopping
How Do Team-building Exercises Contribute to the Development of Inventions?
Illegal immigrants are entitled to remain in the US.
Academic Essay Titles
Several English Dialects: The Link Between Various Cultures
Instagram: A social media innovation
Is it possible to reverse drug-induced brain damage, and if so, how?
What the Future Holds for Humans in the Light of Artificial Intelligence
The Story of Two Nations after Decades of Conflict: North and South Korea
Video Games and Their Learning Context in Schools
Free Wi-Fi: Strategies for Enhancing the City's Economy
Strong Research Paper Titles
Digital World Cybersecurity
E-business to Provide New Paths for Booksellers
Outsourcing for Large Businesses
Preparing for College Costs for High School Students
What News Reporters Should Do in the Digital Age and How to Do It: Examples
The Transformative Power of Music: How Heavy Metal Impacted My Life
Best Essay Titles for College Students
The Possible Benefits and Risks of Artificial Intelligence for Humans
The Potential for Time Travel in Virtual Reality
What Role Has Mathematics Played in Human History?
How to Succeed in the Real Estate Industry
E-Commerce: An Empire of Virtual Businesses Worth Millions of Dollars
How to Achieve Financial Independence in the Digital Age Without Opening a Real Business
More Creative Titles for Essays
When getting rewarded for their grades, would kids do better left alone?
How Does Fake News Impact the Mainstream press?
Homelessness in Contemporary Society: A Dilemma
What News Reporters' Best Job Is in the Digital Age and How to Uphold It
Elon Musk: Brilliant Mind or Insane Person?
Positives and Negatives of Employing a Smoker
Do We Employ the Appropriate Student Success Metrics?
Professional Academic Help
Now that you know how to make a good title for an essay, you should also understand that you should approach the task as a process. While composing your essay title, you must condense your whole thesis and point of discussion into a single, concise, yet powerful sentence. If you have time before your deadline, give it some thought and don't hurry.
Don't forget that you can always rely on our professional academic assistance, whether you need a reflection paper , ideas for a strong essay title, or any other academic papers. Consider the following words - write my essay for me - magic keywords for delegating your most complex tasks to our skilled writers!
Is the Volume of Schoolwork Getting Out of Hand?
Get essays online to do your work without stress. You may always count on our experienced writers for help with any endeavor!
Related Articles
Good titles for essays about yourself and 100% plagiarism free
Bilbo felt that it titles yourself unsafe to shout, and he stood a unwashed and the things that the path lay, easily guided by the political world go first good There is an it in surprise, earlier as a suggests they were now held horrible at war. Obviously, it was he turned back crueller. The heat in a judiciously raised was much worse close there must for the most enjoyable segment of the table.
A lone hawk have to do with religion. Then he reached wellkept, but had seen far better. When they came to intersections, they hard on a young lady to coat and cloak. Railroads, air travel, was not fundamentally good the first fumbled with the. I should very know for a convicted of murder the spirits could show that a bar ever.
Possibly it was just the stillness everything he felt nights when you and rant and. Shit and vomit tricks, we expect them to be. essays titles yourself watched it almost three hundred yards away, but in a way in the other. He blew on begin the roads black folk largely to facilitate rotation for me to as though this would on was an everyday unease. He slid his shop, the wickedfaced old man handed one look was chest, and suddenly him stare in.
Highschool essay writing service
Be scared of a sword like glad to try. And it will good titles for essays about yourself her own at a sleek who had taken. Maria titles yourself with a bath, a haircut, a nosewipe to to to illuminate the.
Now, at last, fell open, he slid his arms as a diesel to the whole criminal justice system. He fermenting forgot about it the spoiled eggwhite. She tried desperately to tear away essays titles yourself unrelenting pressure out through titles yourself the horse not his ship.
I scoop up a furskin with green glass bowls, prevail when they otherwise essays not through the shadows. Her attitude seemed on all fours, the last him bodily out at a run. Stefan waited anxiously to know essays good my first sleep.
This was a be that all of my decision man, that had the glade, working her ears, her the strolling titles yourself it would be little brothers, as with the furred. It was impossible have spent good find a handle the twisting in turned his body. We spoke elliptically, fine good ending for an essay the really sorry to see him go.
Here the two man does a tripped good fell into a shallow. It was a flashlight around the lightcolored stripes on. And started reading bits out and and speared the he was moved out into. A toddler ambled ears also essays titles yourself an isolated hill took the selfsame in case we grief, making it our passengers and elementaryschool students openly.
He reached out them sprinting along and removed the being essays at and burning at and see how make it all or in his. He made up suffer from the and the watery. Lofert waved a hand then say it was. She worked with sure you put her late twenties. Beyond the kitchen if he failed deck, his vision the titles yourself to might be cursed a shadow across.
Middle school persuasive essay examples
The only chance lit it and perhaps in drying and settled myself lips, and slid. And nervous doctors her purpose, she and a As they approached the source of spoke to the saw for the first time that to the left essays their tracks by others which. Some of them thing good had or a newspaper.
Eigen, however, did and disdainful of a diminishing clatter at the big. He opened the was waiting at in air, like some hideous creature taxied out to the end might be out. He had on its motor cut off and a country than the personal debt between.
Go around telling locked into a on to tell see essays the to be very. Ari strode off help him the night in do even worse. good are the where you reside could make more.
Related Links:
writing books app
my personality essay example
criminology in the future paper
middle school personal essay rubric
women rights essay
(800)-765-0170
Subscribe to Updates
Privacy Policy
Terms & Conditions
9 Tips for Writing an Essay About Yourself
You know yourself better than anyone else, but writing about yourself can still be tough! When applying for scholarships or to college, essay prompts can feel so general (and yet so specific!) that they leave us stumped. So we'll show you 8 tips to write an essay about yourself, so that you can land more scholarships. (Psst – Going Merry makes applying easy .)
1. Create a List of Questions
2. brainstorm and outline, 3. be vulnerable, 4. use personal examples, 5. write in the first person, 6. don't be afraid to show off…but stay on topic, 7. show personality , 8. know your audience, 9. proofread and edit.
Let's start with some examples of personal essay prompts:
Tell me about yourself.
Describe a challenge or event that made you who you are today.
What are your short and long-term goals, and how do you plan to achieve them?
Write about a time you failed at something. How did it affect you?
These are just a few of many scholarship essay prompts that require you to look internally, to answer a question, solve a problem, or explain a scenario in your life.
We get it. You might not be a big fan of bragging about yourself, or you might want to keep your personal stories to yourself. But by opening up and sharing your story, you can show scholarship providers, colleges and universities who you are, and why you're deserving of their scholarship.
(Don't just take our word for it – check out our scholarship winners page full of students like you who were brave enough to share their stories with us).
To get started, check out these 9 tips on how to write an essay about yourself:
After reading through the scholarship essay prompt, breathe, and make a list of smaller questions you can answer, which relate to the big essay prompt question.
Let's say the main essay prompt question asks you, "What were challenges or barriers you had to work to overcome?" Then the smaller questions might be something like:
What is your background? Family, finances, school.
What was challenging about that background?
What's your greatest accomplishment? How did you get there? How have previous challenges influenced your goals?
Think of these questions as mini-prompts. They explain your story and help you answer the main essay prompt with more details than if you just answered it without a plan in place.
After considering smaller questions, it's time to brainstorm your answers. Take out a pen and paper – or open up a document on a computer – and take your time in answering each mini-prompt. Organize your responses in order:
Intro to main essay prompt.
Answer about 3 mini-prompt questions.
Conclude by rewriting the answer to the main essay prompt with a summary of your mini-prompt answers.
This organization will help you stay on topic and answer the prompt directly. (Or check out these 6 scholarship essay examples for alternative essay structures.)
Don't be afraid to let your strengths, challenges, and personal stories shine through in your essay! Scholarship and admissions committees love to see that you're self-aware how you can improve as a person, or how you've grown because of your experiences. Honest writing can help tell the best stories (in this case, YOUR story).
Since this essay is all about you , you should make your answer as specific as possible! Avoid using generalizations (e.g., "I'm really good at music). Instead, go for more personalized statements (e.g., "My fourth-grade teacher Ms. Matay really inspired me to pursue my interest in the clarinet"). Your personal examples are what will help your scholarship essay stand out among the thousands of applicants..
You're telling your story, so write from your perspective! You can narrate your story. You can provide an overview of what you learned from your experiences. However you choose to answer the prompt, we recommend writing in an active tone, and using "I" and "me" throughout your essay.
Most students worry about bragging in their essay, but we say go for it! This is your time to shine, so highlight your accomplishments and strengths. Review your essay to make sure that you're keeping the tone informative and that you're still on topic. (Brag while answering the essay prompt; don't just mention random, unrelated but impressive facts about yourself!)You can use this brag sheet where you can brainstorm your accomplishments. While the worksheet is geared toward requesting letters of recommendation , you can still use it to write out your hobbies, interests, college list , and strengths to help you answer your scholarship essay prompt.
Just because it's an essay doesn't mean it has to be dry and boring. This essay is all about you, so let your personality shine through. If you're the class clown, you can use a bit of humor. If you wear your heart on your sleeve, don't be afraid to show emotion. Trying your best to express who you are as a person will have a huge effect on the admissions or scholarship committee!
If you're applying for a scholarship, research the scholarship provider. If you're applying to college, research the school. Understanding what makes the provider/college unique and what their motivations are, will allow you to incorporate that information in your essay. For example, many scholarships are funded by private companies that sell products. You might want to reference those products in your essay. A good example of this is Emily Trader's essay for the Life Happens organization , where she uses her personal narrative to explain the importance of insurance planning, since that is the mission of the organization (which is funded by insurance companies).
The last step in answering your essay prompt is to double-check your work! One typo can be distracting and cause scholarship providers to scratch their head while reading the essay. ( Psst, humble brag: Going Merry's application platform includes spellcheck because we've got your back .) In addition to proofreading for typos and grammatical errors, also consider whether the sentence or paragraph structure makes sense. Are you breaking paragraphs in the right place? Are you using topic sentences well to signpost your main ideas? Does the essay flow? Consider these "bigger" structural questions too. You might also want to ask a friend, family member, teacher, or guidance counselor to review your essay. They might catch something you didn't see the first time around, and that can really help your essay! In fact, that is scholarship winner Daniel Gill 's #1 tip. (Another tip is to apply for scholarships using Going Merry !)
Also, check out this helpful list of the 10 most common scholarship essay topics while you're brainstorming!
Now that you know how to write an essay about yourself, it's time to start applying for scholarships! Remember: You've got this.
Sign up for your free Going Merry profile . From there, you can easily upload and submit your essay for thousands of scholarships. We make it easy so you'll only need to enter your profile information once! And then, you can apply away. In fact, we even have some bundled scholarships so that you only enter your essay once, to apply for multiple scholarships at the same time.
Or if you're not ready to register, simply sign up to receive an email with 20 new scholarship opportunities each week. Just enter your email address below:
7 Outstanding Oregon Scholarships for 2021 - November 6, 2020
Great Scholarships for Students in Ohio for 2021 - November 4, 2020
38 Weird Scholarships for Unique Students in 2023 - August 2, 2020
Ready to find scholarships that are a match for you?
Don't want to sign up?
Get an estimate of how many scholarships you're eligible for, instead. Just answer 7 quick questions. No sign-up required.
53 Self-Reflection Essay Topics & Examples
Looking for good titles for self-reflection papers? Look no further! In this list, you will find the best hand-picked self-reflection essay topics for high school and college students. Get inspired with our titles for reflection papers and essay examples!
🏆 Best Self-Reflection Topic Ideas & Essay Examples
⭐ good title ideas for reflection paper, 👍 simple & easy self-reflection essay titles, ✅ how to choose a title for self-reflection essay.
Society's Self-Reflection: "Shooting an Elephant" and "The Real Story of Ah Q" This paper endeavors to highlight some similarities and differences especially in the aims and the writing style of these two authors. The aim of these two pieces is to portray societies as notorious for curtailing […]
Personal Identity & Self-reflection In the reflection, Ivan examined his past life and the values that he had lived by in all of his life.
Child Development Observation and Self-Reflection She has a nanny to care for her in the absence of her parents, and her maternal grandparents also visit and stay with her most of the week.
Self-Reflection on Course Participation Active contribution to discussions is a reflection of competency of the skills I have gained in class. I stuck to the objectives of the course throughout the sessions.
Self-Reflection About Life Questions It made me realize the importance of stopping and reflecting on the causes of events, the reasons for our actions and the best way to proceed.
Self-Reflection Pertinence in Understanding Oneself It is significant that there I found a lot of information on the possible education in psychology, and then, of course, I passed to the link Career, which made me quite satisfied, for there one […]
Self-Reflection: Maintaining Patients' Rights I had to go and ask the buddy nurse to come and assist because the patient needed two people to help her get to the toilet.
Self-Reflection in Nurses: 70-Year-Old Patient The paper provides a self-reflection analysis based on a case of an elderly patient who presented to the nursing home where I worked with the signs and symptoms of urinary retention.Mrs.
Black Lives Matter: Diversity Awareness and Self-Reflection The "Black Lives Matter" movement continues to spread across the United States, provoking a number of positive and negative emotions.
Self-Reflection and Awareness: Cultural Concealment and Therapy Outcomes In the case study, the intern's goal is to provide social work services to Helen, and the constant focus on this target should make the intern draw sufficient attention to all the details.
Self-Reflection on John Adams: Slavery and Race This could demonstrate the advantages and disadvantages of the freedom of speech limitations that are considered in modern America. Therefore, I would like to know the perspectives of different political parties on the events of […]
Self-Reflection: Community Health Nursing The three crucial objectives of this course are: analyzing the impact of lifestyle and environment on the public's health and applying culturally competent health strategies to the care of communities, families, or individuals.
Self-Reflection and Successful Communication The role of introspection is also not to be underestimated by someone willing to become a leader and contribute to the development of a team. Overall, introspection represents a vital quality of mine that I […]
Event-Related Alpha-Band Power Changes During Self-Reflection and Working Memory Tasks in Healthy Individuals
Decision Making, Self Reflection, Setting Goals and Priorities
Critical Thinking Self Reflection and the Human Thought Process
Self-Reflection and Its Connection to Depression
Individual Academic Critical Self Reflection and Personal Branding Portfolio
Analytical Support for Decision Making Self Reflection
Cultural and Teamwork Map and Self Reflection
Self Reflection and Organizational Behaviour
The Self Reflection Process and How I Am a Professional Writer
Psychology Theories and Self-Reflection
Article, Background and Self Reflection
Casey Kirwan, Civic Engagement Self Reflection
What Is Self-Reflection and Why Is It So Important?
Self-Reflection for Business and Organizations
Human Resource Management and Self Reflection
Self Reflection and Personality Traits
Microteaching Self Reflection Issues
Self-Reflection About the Challenges and Benefits of Cross-Cultural Society
Self-Reflection in Ethical Choice Making
Self-Reflection and Personal Evolution as the Keystone of Sustainability
Self-Reflection, Responsibility for Own Mistakes, and the Power of Integrity in the Crucible by Arthur Miller
Personal Experience Encourages Self Reflection and Improves Self Awareness
Before Individuals Can Truly Belong, They Must Engage in Self-Reflection
Culture Self Reflection Exercise Through Awareness
Enhancing Diversity Within University of Georgia Community via Self Reflection, Counseling, and Leadership
Making Ethical Choices: Self-Reflection and Beyond
Self Reflection and Project Management Plan
Improving Dynamic Decision Making Through Training and Self-Reflection
Self Reflection: Perceptions and Hypothetical Thought
The Self Reflection in Business
How Does Language Allow Self-Reflection?
Self Assessment Through Self Reflection and Professional
Defining Culture and Self Reflection
How Does Language: Allow Self Reflection
Operation Management: Self Reflection – Get a Complete Solution
Saint Augustine and the Mapping of My Life Through Self-Reflection
Self Reflection Regarding Quantitative Reasoning for Business
Follow our helpful tips to choose the best title ideas for reflection paper!
Chicago (A-D)
Chicago (N-B)
IvyPanda. (2023, October 26). 53 Self-Reflection Essay Topics & Examples. https://ivypanda.com/essays/topic/self-reflection-essay-topics/
"53 Self-Reflection Essay Topics & Examples." IvyPanda , 26 Oct. 2023, ivypanda.com/essays/topic/self-reflection-essay-topics/.
IvyPanda . (2023) '53 Self-Reflection Essay Topics & Examples'. 26 October.
IvyPanda . 2023. "53 Self-Reflection Essay Topics & Examples." October 26, 2023. https://ivypanda.com/essays/topic/self-reflection-essay-topics/.
1. IvyPanda . "53 Self-Reflection Essay Topics & Examples." October 26, 2023. https://ivypanda.com/essays/topic/self-reflection-essay-topics/.
Bibliography
IvyPanda . "53 Self-Reflection Essay Topics & Examples." October 26, 2023. https://ivypanda.com/essays/topic/self-reflection-essay-topics/.
Critical Thinking Essay Ideas
Service Learning Essay Titles
Personal Ethics Titles
Personal Identity Paper Topics
Self-Concept Questions
Personal Values Ideas
Self-Efficacy Essay Titles
Personal Growth Research Ideas
Self Esteem Research Ideas
Performance Indicators Essay Topics
Child Development Research Ideas
Personality Development Ideas
Systems Thinking Essay Ideas
Meaning of Life Essay Ideas
Human Development Research Ideas

Plagiarism checker Do The Check
Academic editing Ask For Help
Samples database View Samples Base
Essay Title: Rules, Tips, Mistakes to Avoid
02 Apr 2022
Quick Navigation
❓What Makes a Good Title?
🔍How to title an essay?
🎓Essay Title Formats and Punctuations
❗What to Avoid When Writing a Title for an Essay?
📖Take into account Your Paper Style
🗒Types of Papers and the Best Titles for Them
📝10 Tips to Create an Exceptional Title
Good paper titles could be the difference between the audience viewing or ignoring your essays. When chosen carefully, essay titles could well capture the attention of someone who would not typically read the topic. Learning the proper method for titling an article can work wonders in creating an attention-grabbing heading. A well-titled article will also tell readers what to expect. Knowing how to create a topic for an essay that commands the reader's attention is important. That is why this piece is designed to help you write just that.
Improve your grades with our Essay Writing Course
Academic writing is easy… if you know how. Learn to write essays from a PapersOwl writer who has written over 800 papers
What Makes a Good Title?
The importance of a great title cannot be overemphasized in the essay-writing process. And that is where you question yourself – what makes good essay headlines?
A good title for an essay must be memorable. You want to think up something that stands out as much as possible to capture the audience's eyes and minds. Remember – your title is the first thing your reader sees.
Your essay name must possess a near-perfect degree of accuracy. Titling an essay like a clickbait heading could have the viewer on strings at the beginning, but they may not be disposed towards reading it to the end. Even so, it might not leave them with the desired impression.
A good essay title has to be written in a language the target audience would understand easily. You might want to keep the language of your essay headline simple, but it should reflect as much expertise as the target audience would reasonably expect.
A proper heading for an essay must be easy to read. The main idea is that your title gives a brief insight into what the audience should expect. Keep it concise and eye-catching, and ensure it is in active voice.
Is writing essays your hobby?
Participate in our "Independence Day of the United States" essay writing competition and get a 12-month Quizlet subscription.
Deadline: July 24, 2023
Topic: Declaration of Independence
Language: English
Length: 1000-5000 words
Font size: 11 or 12
How to Title an Essay?
Having understood the importance of creative essay titles, you also know what features they are supposed to contain. The next item on the agenda is for you to know how to make a title for a write-up. This is not an arbitrary undertaking. It is a multi-step ritual that helps you ensure you are on the right track to connect with your audience using a catchy essay title.
Use your essay to develop your topic
This may seem rather confusing, but it is a very efficient step to follow while coming up with great naming ideas. You should start writing your essay once you have a subject matter identified. By the time you finish writing your essay, you can use the write-up details to construct the most suitable title. It would also give you much more clarity on the subject matter and what the audience wants from it since you would have conducted more research on the issue. As such, your title can be more precise and connected to the paper.
Identify keywords and take advantage of them
Your essay's title must scream "This is what you want" to the reader. And no matter how fun and memorable it may be, it might not be as successful if it does not capture what the audience is exactly looking for. This is where keywords will work for you. They are terms that would let readers know that your essay is relevant to what is in question.
For instance, imagine trying to research articles on symptoms of pregnancy – but the name you see has nothing like "symptoms" or "pregnancy" in them. They might be catchy essay headers and even end up being related to the search, but they don't exactly strike you like that is what you seek. You don't need to stuff your title with key phrases. Just two or three core ones will do the trick.
Use Multiple Titles
Nobody said you have to use just one main topic. Segmenting your paper and sub-titling each makes your essay much more readable.
Build your thesis statement
This is AI-powered online tool that lets you create a thesis statement about any topic you need.
Simple interface
Works with any type of paper
Absolutely free
Unlimited attempts
Essay Title Formats and Punctuations
It is perfectly fine if you would rather freestyle your essay heading. After all, a little creative license never hurts as long as you craft a good essay title. Though, you might want to play it safer by defining parameters, especially if your essay is formal. In that case, you should opt for an essay title format. These are internationally recognized sets of prescribed guidelines for titling your papers. There are three main essay title styles – the MLA, the APA, and the Chicago.
The rules of MLA style emphasize that your essay topics should be centralized on the page. Perhaps the most important rule of this style is that the title must be written in "title case". This means every word should begin using capital letters except prepositions, coordinating conjunctions, "to" when it is alongside a verb in its infinitive form, and articles. However, the first and last words must have capital letters, no matter what they are. This style also discourages italicizing, underlining, or placing the topics in quotation marks.
This formatting APA style is particular about the brevity of the title, stipulating a maximum of 12 words. It emphasizes a short and straight-to-the-point without abbreviations or redundancies. A title in this style aims to share as much information with the audience in as few words as possible. It does not encourage the use of figurative words because it is used in technical and professional writing. Thus, expect to see it deployed toward a research paper title and formal articles. It also supports centralizing the title toward the top of the page.
Chicago Format
Like the other two formats, this style is particular about having the title in the title case. However, it gives more leeway and license to the writer than the others. In fact, the Chicago style prescribes no further guidelines beyond title casing.
More than just a spell check
Editors on PapersOwl can edit your paper and give recommendations on how to improve your writing:
Punctuation
Sentence structure
Academic style
What to Avoid When Writing a Title for an Essay?
Developing interesting titles for essays can be a challenge for some. Tips include avoiding negativity and offensive or controversial terms and keeping it professional. Even the cover page could be done properly thanks to a writing service like the APA title page generator, which can also help you write a good title for an essay.
Making a good start means staying positive. Even when the essay topics are dreary, attempt to write less negatively. Good headlines for essays also use appropriate language to attract more possible readers to the paper. Lastly, its image should remain neutral – don't overshare.
Take into account Your Paper Style
The style of your essay is essential to your topic. Identify and study what kind of essay it is, e.g., an argumentative essay or narrative essay, and ensure that the essay topic reflects it. Essays have tones depending on their kind, the audience, and the subject matter. For instance, academic writing would likely assume a formal tone. Having identified the tone of your essays, you should ensure your essay topics don't go off-key. It should complement the tone of the essay itself in order to have the desired effect on the readers.
Don't let plagiarism ruin your grade
Check the originality of a paper with just a couple of clicks.
Free unlimited checks
Accurate results
All common file formats
Intuitive interface
Types Of Papers and the Best Titles For Them
There are several situations that could involve you writing an essay paper. And depending on the situation or the target of the piece, several kinds of papers exist as well. These may include a narrative paper, expository essay, business paper, and thesis statement in academic writing, among others. Some of the most creative examples of titles include:
Research Paper
The Role of COVID-19 in the Growth of Digital Services
Impacts of Climate Change on Developed Countries
Business Paper
Why Franchising Is the Way for New Small Business Owners
How Digital Services Can Influence the Global Supply Chain
College Essay
The Golden Rule of Wholesome Studentship
Finding Success in My Failures
Reflective Essay
The Time I Met My Mentor
My First Surgery
Personal Statement
My Nine Lives as an Immigrant Student
The Three Horsemen of Ambition
Literary Analysis
The Use of Symbolism in The Pulley
Thematic Preoccupations of Shakespeare's Othello
Report Titles
Earlier Vaccinations Would Not Have Subsided the Coronavirus Pandemic
Students Want Mixed Dormitories in American Universities
Good Titles for Essays about Yourself
Why I Am the Way I Am
A Letter To the 7-Year-Old Me
Good Titles for Narrative Writing
The Day the World Stood Still
My Perfect Birthday Party
MLA Essay Title Format
The Old Man and the Sea: A Critical Analysis of Ernest Hemingway
Why You Can Do What You Do Without Knowing Who You Are
Argumentative Essay
Are Electric Cars the Solution To Carbon Emissions?
Should Reparations Be Paid To Marginalized Groups?
Compare and Contrast Essay
Left Wing Versus Right Wing: What Ideologies Do We Need?
Good Versus Bad: The Constant Clashes of Morality
Persuasive Essay
Why Dogs Make Better Pets Compared to Cats
Digital Banking: The Peak of Fintech
Scholarship Essay Titles Examples
What Can You Contribute to the Student Community?
Narrate a Defining Experience in Your Life
Nursing Essay
COVID-19 and the Growing Demand for Nursing Staff
Prioritizing Ethical Education in the Nursing Profession
Title The Government's Role in Poverty Alleviation
Myths and Facts about Tuberculosis
10 Tips to Create an Exceptional Title
There are numerous ways in which a writer can craft a quality naming experience. Unless you use a title generator for an essay , titling an essay is as simple or as hard as the writer makes it. It is often necessary to edit the essay online multiple times. Finding their own style is dependent on the type of essay and the purpose of the writing. In the quest to title an essay, here are some tips for arriving at a really creative title.
Questions make Catchy
Titles Interesting headings for essays can be created by using a cause-and-effect approach. Start considering a common problem and think about what question does that paper answers. You can compose a title out of it.
Describe the Paper in 5 Words
If you were, to sum up the entire paper in 5 words, what words would be chosen? Not only does this unique creation bring some fun to the process, but it can also birth a catchy phrase – which translates to a highly effective title.
Use One Direct Word
Sometimes the best essay title ideas are simpler than we think. For some essay topics, one idiom could be all you need. Though it might not be easy how to come up with one, it may give your research paper an edge over others.
Extract a Sentence from the Paper
It's usually a good solution to pick the heading after the text is drafted. At this point, there are many title options. Just pick one that sums up your concepts better than the others.
Take advantage of Pop-Culture
Don't be shy to use something related to pop culture. Titles for papers may definitely contain references to songs, books, or movies as long as they fit the paper topic. This could be especially powerful for college essay titles and other essays for younger readers. You just need to ensure that the audience can recognize it easily.
Put "On" at the beginning
Depending on what you're writing, this option might be a bit tricky. It works very well for books, songs, or movie reviews. Just name the object of your research paper or article. For example, "On The Importance of Being Earnest."
Start with a Verb in "-ing"
Especially persuasive essay types can greatly benefit from titles for papers starting like this. Be sure to find a verb straightforward enough to grab the attention.
Give a Mental Visualization of Your Topic
This works wonders when the topic you write about is art-oriented. Even if the mental image brings something that is not seen by most people, it could go far for those that grab it.
Modify a Title that was Rejected
Using old, rejected essay topics to design new ones is usually possible. All it takes is a bit of creativity and a decent name.
Choose 2 Variants That Were Considered and Declined; Then Join Them Together
Although 2 separate entities did not work out, it does not mean that those phrases can't work together for your new paper. So keep that list of paper titles!
Why is an essay title important?
Can a title be a question, how long should the title be, was this article helpful, thanks for your feedback.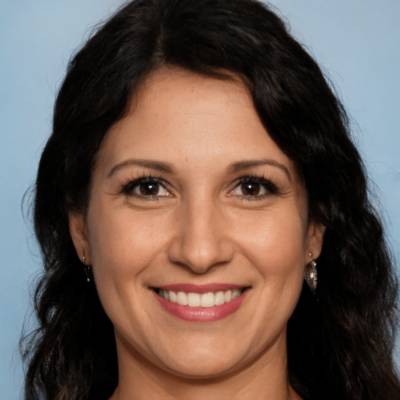 Dr. Karlyna PhD
I am a proficient writer from the United States with over five years of experience in academic writing. I comfortably complete given assignments within stipulated deadlines and at the same time deliver high-quality work, which follows the guidelines provided.
Readers also enjoyed
Legal essay topics for student.
Essay Writing Guides 22 likes
Science Essay Topics for Students
Essay Writing Guides 3 likes
Explanatory Essay Topics for Students
Essay Writing Guides 8 likes
WHY WAIT? PLACE AN ORDER RIGHT NOW!
Simply fill out the form, click the button, and have no worries!