How to Write a Synthesis Essay: A Guide on Key Aspects with Examples
6 December 2023
last updated
Writing academic papers requires students to master the different forms of writing in the discipline. Basically, one of these forms is the writing of synthesis essays, which are of three types: evaluative, argumentative, and a review. Like any other academic writing, a student should follow a particular format out of the four main formats – APA, MLA, Harvard, and Chicago/Turabian. Regardless of the type of a synthesis essay and format, academic papers should have an outline whose structure should have three parts: introduction, body paragraphs, and conclusion. In summary, a writer of a synthesis paper aims to use different sources to strengthen their argument concerning a topic. Hence, scholars need to know how to write a synthesis essay by considering this guide.
General Aspects of Writing a Synthesis Essay
Academic writing is a broad discipline with diverse forms of writing. For example, one of these forms is essay writing, which comes in different forms, including synthesis essays. By definition, a synthesis essay is a discussion paper where a student incorporates evidence from several sources with differing views. In this case, the reason for writing such a document is based on the requirement to examine different viewpoints concerning a matter, where a student develops a thesis statement and then searches for evidence from various sources that align with the main claim. Then, these sources include written sources, such as articles, journals, books, magazines, and even newspapers, and unwritten sources, like lectures, observations, and interviews. In turn, synthesis writing is used where a student is expected to research a topic extensively to gain more in-depth insight into a concept and combine pieces of evidence to develop convective writing for readers.
For writing your paper, these links will be helpful:
College Essay Writing Service
How to Write an Evaluation Essay
How to Write an Argumentative Essay
How to Write a Critical Analysis Essay
How to Write an Article Review
Types of Synthesis Essays
There are three types of synthesis writing that students should familiarize themselves with if they are required to use any. For instance, these types are an explanatory synthesis paper, an argumentative synthesis paper, and a review synthesis paper.
1. Explanatory Synthesis Essay
The explanatory or descriptive synthesis paper focuses on educating the reader concerning a particular topic. Basically, this type of paper's primary focus is descriptions that help a student to convince readers of an issue. As opposed to an argumentative synthesis paper, an explanatory synthesis paper makes no arguments or opinions, while it only relies on facts. In turn, the essential detail that a student should master when writing such an essay is to subdivide the topic into different sections and ensure the content is concise and understandable.
2. Argumentative Synthesis Essay
The argumentative synthesis paper focuses on strengthening the writer's opinion concerning a certain point through the use of pieces of evidence from different sources. Unlike an explanatory essay, this type of writing is more like a debate forum because the writer must highlight both sides of the argument and then give their stand to the reader convincingly. In this case, the important detail that authors of argumentative synthesis papers should master is the need to evaluate a topic from the perspectives of proponents and opponents. After that, they should take a stand in support of one side and provide evidence to back up the main argument.
3. Review Synthesis Essay
The review synthesis paper focuses on providing readers with an insight into previous discussions on a topic by analyzing different sources that addressed the issue in some way. For instance, the essential detail that the writer of a review should master is the need to demonstrate that extensive research was done on a topic or that previous discussions have been shallow. Basically, this aspect means that a review is a paper whose intention is to show satisfactory or unsatisfactory academic or research work concerning a particular topic.
Writing Examples of Synthesis Essay Topics
When writing academic papers, students use synthesis essay topics that their instructors provide or choose for themselves. Basically, it all depends on the direction that instructors decide to take. In either case, there are several topics that writers of a synthesis essay can use for each of the three types of essays described above. Regardless of the subject, the writer's goal should be to demonstrate their ability to conduct research and relate information from different sources. Concerning an evaluative synthesis paper, writers can choose topics such as:
Understanding the Environmental Impact of Electric Vehicles
The Link Between Abortion Laws and Women's Rights
The Effects of Climate Change on the Global Hospitality Industry
Assessing the Illegitimacy of Organized Crime
Examples of topics that a student can choose to write about in an argumentative synthesis paper include:
Analyzing the Social Consequences of Internet Privacy Infringements
Is Global Warming Real?
Do Video Games Contribute to Adolescent's Mental Health?
Impacts of Modern Technology on Education
About review synthesis papers, authors can choose topics such as:
Gaps in Maternal Health Care
The Strengths and Weaknesses of the Criminal Justice System
The Ethical Question in Animal Research
Step-by-Step Guide on Writing a Synthesis Essay
Like any other kind of academic writing, synthesis writing requires a writer to follow a particular protocol to deliver a quality paper. As discussed, the primary goal of a synthesis essay, including the different types of synthesis papers, is to use various sources to provide evidence in support of a discussion on a particular topic. In this case, a student should follow the following step-by-step process when writing an evaluative, argumentative, or review synthesis essay:
Step I: Examine the Topic
In essence, students must familiarize themself with the topic they intend to write about, which means undertaking several actions. For example, the first action is to understand the purpose of a synthesis essay they intend to write – whether it is evaluative, argumentative, or a review. Then, the second action is to choose the right topic. Basically, the secret for writers is to pick not only a broad enough topic that requires the use of several sources but also not too broad when implementing sources from outside the discipline. Further on, the third action is to write down the thesis statement, which is all about the writer's opinion on the matter under discussion. In turn, this statement serves as the writer's primary idea throughout the paper and should appear as the concluding sentence in the introductory part of the essay.
Next, the fourth action is to read the source, which allows writers to seek evidence of the stand they want to cover on the matter under discussion. In essence, the evidence should not only support the writer's argument but also correspond to the purpose of writing. Finally, the fifth action is to reread sources to identify information that supports the central idea. In particular, it is this information that authors should use in the body of a synthesis essay as evidence of their claim and also as the support base of the paper's primary purpose. Moreover, the information should entail facts, statistics, and quotes. For objectivity, writers should also use information that supports the opposite opinion, especially in argumentative synthesis papers. In the case of evaluative and review papers, authors should use information that challenges their thesis statement.
Step II: Outline a Synthesis Essay
Outlining a synthesis paper is all about indicating its overall structure. Basically, the conventional structure of a synthesis paper entails three main components: introduction, body, and conclusion. In the introduction, writers should start with a statement that captures the reader's attention – the hook. Then, they should introduce the issue (topic) under discussion and close with a thesis statement. In the main body, authors should use several paragraphs with the same structure. Also, the body structure involves the use of a topic sentence, evidence that supports the topic sentence, and an explanation of how the topic sentence substantiates the thesis. It is here that the use of sources comes in handy. Finally, in the conclusion part, writers explain the significance of the topic, restate the thesis statement, and close with a thoughtful remark.
Step III: Write a Synthesis Essay
After outlining the essay, a student should embark on the writing activity. For example, the first action is to write the first draft without necessarily following the above structure strictly. Basically, this activity allows authors to think creatively about their topic, even if they keep in mind that the final draft should have an introduction with the thesis statement, the main body, and a conclusion. Then, the second action is to ensure the paper is professional. In this case, it includes the use of the third-person language, complete sentences, and credible sources . Finally, the last activity is to ensure there are sufficient paragraphs, and that each is connected to the next in a logical sense. In turn, the use of transitions between paragraphs allows writers to achieve this professional requirement.
Step IV: Finalize a Synthesis Essay
Upon completing writing a synthesis essay, a student should read it through to identify any mistakes and correct them. In other words, rereading written drafts allows students to revise and make improvements. Basically, scholars must be sure that a synthesis essay is easy to read and has no inconsistencies or unnecessary sentences. In turn, this activity allows authors to proofread papers and fix any grammatical errors, including spelling and punctuation. Moreover, writers take this opportunity to ensure they use sources correctly, both in-text and reference citations. Finally, the last action for students is to ensure that the essay's title reflects their thesis, meaning that the paper's title should come after the writing and not before.
Writing an Outline Template of a Synthesis Essay
As mentioned previously, the outline of a synthesis paper is all about following the conventional structure. As such, the template of such an essay has three parts as follows:
1. Introduction Part
Here, writers should begin with an introductory sentence that 'hooks' the reader's attention. Basically, doing so makes readers develop the interest to continue reading. Then, writers should introduce the discussion and make a personal opinion through a thesis statement.
2. Body Part
In this section, authors should divide their content into several paragraphs and ensure each has a topic sentence, evidence with a relevant in-text citation, and an explanation linking the topic sentence with the writer's thesis.
3. Conclusion Part
Here, students should state the significance of the discussion, restate the thesis statement, and conclude with an insightful remark.
Outline Example on the Topic of Global Warming
I. introduction section.
This part should have a hook, an introduction to the discussion, and a thesis statement.
II. Body Paragraphs
This section should have a topic sentence, a source that provides evidence, and an explanation that links the topic sentence with the thesis.
III. Conclusion Section
This part should have a statement highlighting the significance of the topic, a re-statement of the thesis statement, and a concluding remark that captures the writer's thinking about the subject.
Writing APA Synthesis Essay Example: Global Warming
Introduction.
Global warming is a topic of discussion that is increasingly becoming controversial in international relations. In recent times, world governments and international agencies have noted the negative impacts of global warming on communities and the way of life. Despite the controversy surrounding the topic, a consensus is emerging that global warming is increasingly becoming a global security threat.
Understanding Global Warming
Although it is difficult to imagine a society without industries, these drivers of the economy play a central role in global warming. Recent research studies confirm that manufacturing industries are significant sources of greenhouse gases, particularly carbon dioxide, which contributes to global warming (Peter, 2018). Therefore, governments and other stakeholders must take action to regulate industries to ensure that while they support the local and national economy, their role in driving global warming is checked and managed.
Undoubtedly, global warming is becoming an issue of great concern to governments worldwide due to the threat it poses. While the topic remains controversial, there is an emerging consensus that global warming is increasingly becoming a global security threat. Ultimately, governments and relevant international bodies' actions to curb global warming would depend on the level of risk they attach to this environmental phenomenon.
Peter, S. C. (2018). Reduction of CO2 to chemicals and fuels: A solution to global warming and energy crisis. ACS Energy Letters , 3 (7), 1557-1561.
Essay Example in Different Paper Formats
In academic writing, students follow four different main formats when writing essays. Basically, these are the APA, MLA, Harvard, and Chicago/Turabian formats. In particular, headings (introduction, body paragraphs, and conclusion) remain, and the example follows the APA format:
In-Text Citation:
Recent research studies confirm that manufacturing industries are significant sources of greenhouse gases, particularly carbon dioxide, which contributes to global warming (Peter, 2018).
In the case of the MLA format, the example would remain the same in structure, but with the topics (introduction, body paragraphs, and conclusion) missing. Moreover, another significant difference is in the format of the in-text and the Work Cited citation, which read as follows in the MLA format:
Recent research studies confirm that industries are significant sources of greenhouse gases, particularly carbon dioxide, which contributes to global warming (Peter 1558).
Works Cited:
Peter, Sebastian C. "Reduction of CO2 to Chemicals and Fuels: A Solution to Global Warming and Energy Crisis." ACS Energy Letters, vol. 3, no. 7, 2018, pp. 1557-1561.
3. Harvard:
For the Harvard format, the titles (introduction, body paragraphs, and conclusion) would remain, but the in-text and the reference citations would appear as follows:
Recent research studies confirm that industries are significant sources of greenhouse gases, particularly carbon dioxide, which contributes to global warming (Peter 2018).
List of References:
Peter, S.C. 2018, 'Reduction of CO2 to chemicals and fuels: a solution to global warming and energy crisis,' ACS Energy Letters , vol. 3, no. 7, pp.1557-1561.
4. Chicago/Turabian:
In the Chicago/Turabian format, the topics (introduction, body paragraphs, and conclusion) would be missing, and the footnote and Bibliography citations would be as follows:
Recent research studies confirm that industries are significant sources of greenhouse gases, particularly carbon dioxide, which contributes to global warming. 1
1. Sebastian C. Peter, "Reduction of CO2 to Chemicals and Fuels: A Solution to Global Warming and Energy Crisis," ACS Energy Letters 3, no. 7 (2018): 1557-1561.
Bibliography:
Peter, Sebastian C. "Reduction of CO2 to Chemicals and Fuels: A Solution to Global Warming and Energy Crisis." ACS Energy Letters 3, no. 7 (2018): 1557-1561.
Summing Up on How to Write a Synthesis Essay
Writing a synthesis essay is one of the activities that students in higher institutions of learning undertake during their education. In line with academic writing conventions, students writing these types of essays must follow specific guidelines, depending on the type of a synthesis paper they are writing and the format they are to use. Basically, the three types of synthesis papers are evaluative, argumentative, and review, while the four main paper formats are APA, MLA, Harvard, and Chicago/Turabian. In summary, the following tips are essential for anyone hoping to write a good synthesis paper:
Establish the purpose of the essay to shape opinion and thesis.
Choose the right topic. In this case, it is highly recommended to choose the topic after completing drafts to ensure it aligns with the thesis.
Select credible sources and read them to identify information that is helpful in the discussion. The information, which includes facts, statistics, and quotes, should strengthen the writer's thesis.
Develop the essay outline by highlighting the structure: introduction, body paragraphs, and conclusion.
Ensure each paragraph has a topic sentence, evidence, and an explanation that links the topic sentence with the thesis.
Cite sources correctly by ensuring every citation (in-text and reference) follows the writing standards of the paper format (APA, MLA, Harvard, or Chicago/Turabian).
Read the essay after completion to eliminate any inconsistencies.
Proofread the paper to correct any grammatical and other errors.
To Learn More, Read Relevant Articles
What colleges require the sat essay: lists with explanations, how to cite the bible in mla: key rules and samples.
Want to create or adapt books like this? Learn more about how Pressbooks supports open publishing practices.
Although at its most basic level a synthesis involves combining two or more summaries, synthesis writing is more difficult than it might at first appear because this combining must be done in a meaningful way and the final essay must generally be thesis-driven.  In composition courses, "synthesis" commonly refers to writing about printed texts, drawing together particular themes or traits that you observe in those texts and organizing the material from each text according to those themes or traits.  Sometimes you may be asked to synthesize your own ideas, theory, or research with those of the texts you have been assigned. In your other college classes you'll probably find yourself synthesizing  information from graphs and tables, pieces of music, and art works as well.  The key  to any kind of synthesis is the same.
Synthesis in Every Day Life
Whenever you report to a friend the things several other friends have said about a film or CD you engage in synthesis.  People synthesize information naturally to help other see the connections between things they learn; for example, you have probably stored up a mental data bank of the various things you've heard about particular professors.  If your data bank contains several negative comments, you might synthesize that information and use it to help you decide not to take a class from that particular professor.  Synthesis is related to but not the same as classification, division, or comparison and contrast.  Instead of attending to categories or finding similarities and differences, synthesizing sources is a matter of pulling them together into some kind of harmony.  Synthesis searches for links between materials for the purpose of constructing a thesis or theory.
Synthesis Writing Outside of College
The basic research report (described below as a background synthesis) is very common in the business world.  Whether one is proposing to open a new store or expand a product line, the report that must inevitably be written will synthesize information and arrange it by topic rather than by source.  Whether you want to present information on child rearing to a new mother, or details about your town to a new resident, you'll find yourself synthesizing too. And just as in college, the quality and usefulness of your synthesis will depend on your accuracy and organization.
Key Features of a Synthesis
(1)  It accurately reports information from the sources using different phrases and sentences; (2)  It is organized in such a way that readers can immediately see where the information from the sources overlap;. (3)  It makes sense of the sources and helps the reader understand them in greater depth.
The Basic Research Report: Background Synthesis
In the process of writing his or her background synthesis, the student explored the sources in a new way and become an expert on the topic.  Only when one has reached this degree of expertise is one ready to formulate a thesis.  Frequently writers of background synthesis papers develop a thesis before they have finished.  In the previous example, the student might notice that no two colleges seem to agree on what constitutes "co-curricular," and decide to research this question in more depth, perhaps examining trends in higher education and offering an argument about what this newest trend seems to reveal.
Instructors often assign background syntheses at the early stages of the research process, before students have developed a thesis–and they can be helpful to students conducting large research projects even if they are not assigned.  In a background synthesis of  Internet information that could help prospective students select a college, for example, one paragraph might discuss residential life and synthesize brief descriptions of the kinds of things students might find out about living on campus (cited of course), another might discuss the academic program, again synthesizing information from the web sites of several colleges, while a third might synthesize information about co-curricular activities.  The completed paper would be a wonderful introduction to internet college searching.  It contains no thesis, but it does have a purpose:  to present the information that is out there in a helpful and logical way.
A Thesis-driven Synthesis
On the other hand, all research papers are also synthesis papers in that they combine the information you have found in ways that help readers to see that information and the topic in question in a new way.  A research paper with a weak thesis (such as: "media images of women help to shape women's sense of how they should look") will organize its findings to show how this is so without having to spend much time discussing other arguments (in this case, other things that also help to shape women's sense of how they should look).  A paper with a strong thesis (such as "the media is the single most important factor in shaping women's sense of how they should look") will spend more time discussing arguments that it rejects (in this case, each paragraph will show how the media is more influential than other.
Sometimes there is very little obvious difference between a background synthesis and a thesis-driven synthesis, especially if the paper answers the question "what information must we know in order to understand this topic, and why?"  The answer to that question forms the thesis of the resulting paper, but it may not be a particularly controversial thesis.  There may be some debate about what background information is required, or about why, but in most cases the papers will still seem more like a report than an argument.  The difference will be most visible in the topic sentences to each paragraph because instead of simply introducing the material for the paragraph that will follow, they will also link back to the thesis and assert that this information is essential because… factors in that particular aspect of women's sense of how they should look").
A Synthesis of the Literature
Because each discipline has specific rules and expectations, you should consult your professor or a guide book for that specific discipline if you are asked to write a review of the literature and aren't sure how to do it. In many upper level social sciences classes you may be asked to begin research papers with a synthesis of the sources.  This part of the paper which may be one paragraph or several pages depending on the length of the paper–is similar to the  background synthesis .  Your primary purpose is to show readers that you are familiar with the field and are thus qualified to offer your own opinions.  But your larger purpose is to show that in spite of all  this wonderful research, no one has addressed the problem in the way that you intend to in your paper.  This gives your synthesis a purpose, and even a thesis of sorts.
Preparing to Write Your Synthesis Essay
Sometimes the wording of your assignment will direct you to what sorts of themes or traits you should look for in your synthesis.  At other times, though, you may be assigned two or more sources and told to synthesize them.  In such cases you need to formulate your own purpose, and develop your own perspectives and interpretations.  A systematic preliminary comparison will help. Begin by summarizing briefly the points, themes, or traits that the texts have in common (you might find summary-outline notes useful here).  Explore different ways to organize the information depending on what you find or what you want to demonstrate.  You might find it helpful to make several different outlines or plans before you decide which to use.  As the most important aspect of a synthesis is its organization, you can't spend too long on this aspect of your paper! Regardless of whether you are synthesizing information from prose sources, from laboratory data, or from tables and graphs, your preparation for the synthesis will very likely involve comparison. It may involve analysis, as well, along with classification, and division as you work on your organization.
Writing the Synthesis Essay
The introduction of a synthesis essay :.
A synthesis essay should be organized so that others can understand the sources and evaluate your comprehension of them and their presentation of specific data, themes, etc.
Introductions should do the following:
Present a clear statement that summarizes the focus of your synthesis.
Introduce the main texts or resources to be synthesized.
Give the title of each source (following the citation guidelines of whatever style sheet you are using).
Provide the name of each author.
Provides pertinent background information about the authors, the texts to be summarized, or about the general topic from which the texts are drawn.
The Body of a Synthesis Essay :
This should be organized by theme, point, similarity, or aspect of the topic.  Your organization will be determined by the assignment or by the patterns you see in the material you are synthesizing.  The organization is the most important part of a synthesis, so try out more than one format.
Each paragraph should
Begin with a sentence or phrase that informs readers of the topic of the paragraph.
Include information from more than one source.
Indicate which material comes from which source using lead in phrases and in-text citations.
Show the similarities or differences between the different sources in ways that make the paper as informative as possible.
Represent the texts fairly–even if that seems to weaken the paper.
The Conclusion of a Synthesis Essay :
When you have finished your paper, write a conclusion reminding readers of the most significant themes you have found and the ways they connect to the overall topic.  You may also want to suggest further research or comment on things that it was not possible for you to discuss in the paper. If you are writing a background synthesis, in some cases it may be appropriate for you to offer an interpretation of the material or take a position (thesis).  Check this option with your instructor before you write the final draft of your paper.
Checking your own writing or that of your peers
Read a peer's synthesis and then answer the questions below.  The information provided will help the writer check that his or her paper does what he or she intended (for example, it is not necessarily wrong for a synthesis to include any of the writer's opinions, indeed, in a thesis-driven paper this is essential; however, the reader must be able to identify which opinions originated with the writer of the paper and which came from the sources).
What do you like best about your peer's synthesis? (Why? How might they do more of it?)
Is it clear what is being synthesized? (i.e.: Did your peer list the source(s), and cite it/them correctly?)
Is it always clear which source your peer is talking about at any given moment? (Mark any places where it is not clear)
Is the thesis of each original text clear in the synthesis? (Write out what you think each thesis is)
If you have read the same sources:
Did you identify the same theses as your peer? (If not, how do they differ?)
Did your peer miss any key points from his or her synthesis? (If so, what are they?)
Did your peer include any of his own opinions in his or her synthesis? (If so, what are they?)
Where there any points in the synthesis where you were lost because a transition was missing or material seems to have been omitted?  (If so, where and how might it be fixed?)
Look over the essay as a whole:
What is the organizational structure of the synthesis essay? (It might help to draw a plan/diagram)
Does this structure work?  (If not, how might your peer revise it?)
How is each paragraph structured?  (It might help to draw a plan/diagram)
Is this method effective?  (If not, how should your peer revise?)
What other advice do you have for the author of this paper?
To the extent possible under law, Lisa Dunick has waived all copyright and related or neighboring rights to Readings for Writing , except where otherwise noted.
Share This Book
How to Write a Synthesis Essay: Your Guide From Start to Finish
In the fast-paced landscape of today's information age, the average person contends with an astonishing volume of data, akin to reading around 174 newspapers daily. The sources are diverse, ranging from news articles and social media updates to scientific studies and beyond. This constant deluge of information might create a sense of being overwhelmed—a feeling of drowning in a sea of facts, opinions, and statistics. Yet, amidst this information onslaught, the skill to synthesize and extract meaning is indispensable. As we navigate this era of data saturation, the ability to sift through and comprehend this abundance is not just valuable; it's a fundamental skill for navigating the complexities of our modern world.
How to Write a Synthesis Essay: Short Description
This guide goes beyond merely helping you navigate the sea of information; it empowers you to leverage it for crafting compelling synthesis essays. We'll walk you through crucial steps and tips, revealing the secrets to successful synthesis essay writing. Uncover the format that lends structure and clarity to your work, and master the art of selecting an essay topic that not only engages but also sparks critical thinking. So, let's delve in and discover how to transform fragmented information into coherent and persuasive essays that leave a lasting impression.
What Is a Synthesis Essay: Understanding Its Nature and Purpose
According to our ' write paper for me ' experts, the synthesis essay emerges as a dynamic catalyst in the realm of composition. Beyond the act of assembling disparate facts and opinions, it's a nuanced process of weaving coherence. Envision it as constructing an intricate tapestry from scattered threads.
The purpose of writing a synthesis essay extends far beyond the mere presentation of information; it beckons a deeper intellectual dive. This genre challenges writers to extract commonalities from diverse sources—be they articles, studies, or arguments—and leverage these connections to construct a compelling and persuasive narrative.
In our era of information saturation, this essay form has become an indispensable tool for insightful minds. It not only permits exploration of how diverse ideas interconnect but also serves as a platform for articulating well-considered perspectives on intricate subjects. Whether navigating through the realms of literature, science, history, or contemporary affairs, this kind of essay becomes a showcase of analytical finesse, offering a holistic viewpoint. It transcends the role of a mere knowledge conveyor; instead, it unveils profound insights by adeptly linking diverse pieces of information.
Explanatory vs. Argumentative Synthesis Essays: Key Differences
In the domain of synthesis writing, two primary categories come to the fore: explanatory and argumentative. Grasping the distinction between these is pivotal as it defines the purpose, tone, and approach of your essay.
Explanatory :
An explanatory synthesis essay precisely lives up to its name—it explains. These essays strive to offer an unbiased and well-balanced perspective on a topic by collecting information from various sources and presenting it in a clear, organized manner. The aim here is not to adopt a stance or persuade but rather to inform and clarify. Often serving as comprehensive overviews, they break down intricate concepts, theories, or ideas for a wider audience. These essays heavily lean on factual data and expert opinions to provide a thorough picture, steering clear of personal bias or persuasion.
Argumentative :
Conversely, argumentative synthesis essays are all about persuasion. They engage in the synthesis process with the primary goal of taking a stance on a particular issue or topic. They gather information from various sources not only to present a well-rounded view but also to construct a compelling argument. Argumentative essays aim to convince the reader of a specific viewpoint, leveraging the gathered information as evidence to support their claims. These papers inherently express opinions and employ rhetorical strategies to sway the reader's perspective.
And if you're keen on knowing how to write an informative essay , we've got you covered on that, too!
Synthesis Essay Structure
Knowing how to write a synthesis essay effectively is comparable to constructing a resilient building—it relies on a strong foundation. To guide you through this process, consider the following structured approach:
Introductory Paragraph: 
Creating a robust synthesis essay is comparable to constructing a resilient building—it relies on a strong foundation. To guide you through this process, consider the following structured approach:
Start with an engaging hook or an intriguing fact to immediately capture your reader's attention. Provide contextual information about your topic and the sources you'll be synthesizing. Present a concise and clear thesis statement outlining your primary argument or viewpoint.
If your topic requires it, incorporate background information to help readers understand the context of the sources.
Body Paragraphs:
Dedicate each paragraph to a specific sub-topic or source. Begin with a clear topic sentence directly related to your thesis. Introduce the source you're synthesizing and outline its key points.
Support your arguments with evidence from the source, employing quotes, paraphrases, or summaries. Analyze and interpret the source, elucidating its connection to your thesis and other sources.
Address counterarguments if relevant, ensuring a comprehensive exploration. Transition seamlessly between paragraphs to maintain the fluidity of your essay.
This pivotal section serves as the nexus between your sources, revealing intersections, divergences, or complementary aspects.
Highlight common themes, patterns, or contradictions among your sources.
Leverage your analysis to construct a coherent argument or perspective.
If pertinent, acknowledge opposing viewpoints and counter them with well-reasoned arguments.
Conclusion:
Restate your thesis and succinctly summarize the main points of your essay.
Emphasize the significance of your argument, elucidating its broader implications.
Conclude with a thought-provoking statement or a compelling call to action.
References:
Include a comprehensive list of all sources used in your essay, adhering to the prescribed citation style (e.g., MLA, APA).
Choosing a Synthesis Essay Topic: A Guide to Decision-Making
Selecting essay topics marks just the starting point; the synthesis process demands a critical evaluation and connection of various sources to construct a coherent argument or perspective. Here's a systematic approach to guide you in making an informed choice when choosing synthesis essay topics:
How to Write a Synthesis Essay: Key Steps and Tips
Much like a compare and contrast essay , the process of writing a synthesis essay demands a systematic approach to effectively integrate information from various sources into a cohesive and compelling argument. Here are essential steps and insights to assist you throughout this journey:
Define whether you are composing an explanatory or argumentative synthesis essay, as this choice will shape your approach and tone.
Source Selection and Analysis
Carefully pick credible and pertinent sources that contribute to your synthesis essay topic. Maintain a balance among different source types, such as academic articles, books, and reputable websites. Critically analyze each source, identifying the main ideas, arguments, and evidence presented.
Formulate a Strong Thesis Statement
Develop a clear and concise thesis statement that communicates your central argument or perspective. Your synthesis essay thesis statement should serve as the guiding force for the entire essay.
Organize your essay with a well-structured synthesis essay outline, typically featuring an introduction, body paragraphs, and a conclusion. Each body paragraph should center on a specific aspect of your topic, utilizing evidence from your sources to support your points.
Employ Effective Transition Sentences
Use transition sentences to smoothly connect paragraphs and ideas, ensuring a seamless flow in your essay.
Within the body paragraphs, synthesize information from your sources. Discuss how each source contributes to your thesis and identify common themes or contradictions.
Avoid Simple Summarization
Refuse the urge to merely summarize your sources. Instead, engage with them critically and employ them as building blocks for your argument.
Address Counterarguments (if applicable)
Recognize opposing viewpoints and counter them with well-reasoned arguments, showcasing a thorough understanding of the topic.
Craft a Resolute Conclusion
In your conclusion, restate your thesis and summarize your main points. Emphasize the significance of your argument or insights. Conclude with a thought-provoking closing statement or a compelling call to action.
Review your essay for clarity, coherence, and grammar errors. Ensure your citations are accurate and consistent with the chosen citation style (e.g., MLA, APA).
Consider obtaining feedback from peers, instructors, or writing centers to enhance the overall quality of your essay.
Eliminate unnecessary repetition and ensure your writing is concise and direct, and don't overlook this step while learning how to write a good synthesis essay.
Ready to Transform Your Synthesis Essay from Bland to Grand?
Let's tap into the magic of our expert wordsmiths, who will create an essay that dances with ideas and dazzles with creativity!
Synthesis Essay Format
The structure of your synthesis paper hinges on the specific formatting style prescribed by your instructor. The most frequently employed styles encompass MLA, APA, and Chicago, each catering to distinct academic disciplines. APA takes center stage in Education, Psychology, and Science; MLA is the preferred choice for citations in Humanities, while the Chicago style finds its application in Business, History, and Fine Arts.
1. MLA (Modern Language Association):
Incorporates in-text citations featuring the author's last name and page number.
Concludes with a 'Works Cited' page at the paper's end, listing all sources alphabetically.
Prioritizes authorship and publication date.
Applied in academic essays, research papers, and literary analyses.
2. APA (American Psychological Association):
Utilizes in-text citations containing the author's last name and publication date within parentheses.
Includes a 'References' page, presenting all sources in alphabetical order.
Highlights the publication date and emphasizes scientific precision.
Adopted for research papers, scholarly articles, and empirical studies.
3. Chicago Style:
Provides two documentation styles: Notes-Bibliography (commonly used in humanities) and Author-Date (commonly used in social sciences).
Notes-Bibliography style incorporates footnotes or endnotes for citations, while the Author-Date style uses in-text citations with a reference list.
Suitable for a diverse array of academic writing, including research papers, theses, and historical studies.
Allows for flexibility in formatting and citation methods.
Synthesis Essay Example
In this section, we present two synthesis essay examples that exemplify the practical application of the synthesis process. They delve into intriguing topics and serve as practical guides for those looking to master the art of writing this kind of paper.
Synthesis Essay Example MLA
An article published by Jean Twenge clearly warns readers that the rise in the use of smartphones in the modern world is ruining teenagers. Furthermore, the author makes a sensational claim that the rise in social media and smartphone usage are creating a metaphorical earthquake, the likes of which have never been previously witnessed in the world. The author provides pieces of evidence from other studies concerning the issue, as well as personal observations—all of which support Twenge's claim. According to Twenge, the main theory for claiming that smartphone and social media usage result in destroying a generation is that increased use of these two platforms results in mental depression and other mental problems. This paper will mainly refute the claims of the author by focusing on the issues raised by the author's work.
Sample Synthesis Paper APA Style
Society has various aspects that signify the difference in lifestyles and behaviors amongst individuals in a community. Language is one of these essential aspects that help to identify individuals in a society. Identification of a common language will generalize a specific group of individuals possessing the same culture, even if they are from different races. In this essay, let's examine how language defines our identity in society. Let's also look at how two different authors have given different views about how language defines black schoolchildren in the Oakland School District.
Synthesis Essay Tips
Developing a compelling paper necessitates a reflective approach and strategic methodologies. Here are five crucial tips for writing a synthesis essay:
Thoughtful Source Selection : Opt for varied, reliable sources offering diverse perspectives on your chosen topic. Verify that your sources are recent and pertinent to the subject under consideration.
Skillful Source Integration : Steer clear of merely summarizing your sources; instead, seamlessly integrate them into your essay by analyzing, comparing, and contrasting their ideas. Demonstrate the connections between sources to construct a coherent narrative.
Maintain an Even-Handed Tone : In the process of learning how to write a synthesis essay, uphold a balanced tone in your writing. Despite personal opinions, synthesis essays demand objectivity. Present different viewpoints impartially and without bias.
Prioritize Synthesis, Not Recapitulation : Keep in mind that synthesis essays revolve around linking ideas, not solely summarizing sources. Scrutinize the relationships between sources and offer insights into how they interconnect to build a cohesive argument.
Address Counterarguments Deliberately : Similar to addressing persuasive essays topics , engage with counterarguments in a considerate and deliberate manner. Acknowledge opposing viewpoints and then elucidate why your perspective stands on firmer ground. This showcases a comprehensive understanding of the topic.
What Makes Synthesis Significant?
The importance of synthesis lies in its role in nurturing critical thinking and intellectual development. It provides a means for individuals to link varied ideas, information, and perspectives from multiple sources, fostering a comprehensive understanding of intricate subjects. Synthesis proves crucial in academic, professional, and real-world scenarios, empowering us to make informed decisions, construct compelling arguments, and tackle complex problems. Ultimately, it enables us to synthesize not just information but also our thoughts, fostering deeper comprehension and enriched perspectives. If you're looking for assistance in writing a paper, you can consider the option to order essay from our expert writing service.
How Should You Conclude a Synthesis Essay?
Writing a synthesis essay conclusion effectively is essential for making a lasting impression on your readers. Summarize your final section concisely in one paragraph by succinctly restating the thesis, providing a brief recap of the main supporting points, and underlining the broader significance of the synthesized information. When unsure how to write a conclusion , remember that this paragraph should leave readers with a sense of closure, reinforcing the importance of the central argument and ensuring that the impact of your essay extends beyond its final word.
Concluding Thoughts
When creating a synthesis essay, the crucial aspect involves choosing a range of reliable sources, skillfully integrating them to form a cohesive argument, and upholding objectivity. Utilize clear transitions, carefully consider counterarguments, and prioritize analysis over mere summarization. By employing these strategies, you'll craft essays that inform, persuade, and captivate your audience!
Want an Essay that Sings, Sparkles, and Stuns?
Fear not! Our expert wordsmiths are here to turn your thoughts into a symphony of ideas!
Related Articles
Purdue Online Writing Lab Purdue OWL® College of Liberal Arts
Synthesizing Sources

Welcome to the Purdue OWL
This page is brought to you by the OWL at Purdue University. When printing this page, you must include the entire legal notice.
Copyright ©1995-2018 by The Writing Lab & The OWL at Purdue and Purdue University. All rights reserved. This material may not be published, reproduced, broadcast, rewritten, or redistributed without permission. Use of this site constitutes acceptance of our terms and conditions of fair use.
When you look for areas where your sources agree or disagree and try to draw broader conclusions about your topic based on what your sources say, you are engaging in synthesis. Writing a research paper usually requires synthesizing the available sources in order to provide new insight or a different perspective into your particular topic (as opposed to simply restating what each individual source says about your research topic).
Note that synthesizing is not the same as summarizing.  
A summary restates the information in one or more sources without providing new insight or reaching new conclusions.
A synthesis draws on multiple sources to reach a broader conclusion.
There are two types of syntheses: explanatory syntheses and argumentative syntheses . Explanatory syntheses seek to bring sources together to explain a perspective and the reasoning behind it. Argumentative syntheses seek to bring sources together to make an argument. Both types of synthesis involve looking for relationships between sources and drawing conclusions.
In order to successfully synthesize your sources, you might begin by grouping your sources by topic and looking for connections. For example, if you were researching the pros and cons of encouraging healthy eating in children, you would want to separate your sources to find which ones agree with each other and which ones disagree.
After you have a good idea of what your sources are saying, you want to construct your body paragraphs in a way that acknowledges different sources and highlights where you can draw new conclusions.
As you continue synthesizing, here are a few points to remember:
Don't force a relationship between sources if there isn't one. Not all of your sources have to complement one another.
Do your best to highlight the relationships between sources in very clear ways.
Don't ignore any outliers in your research. It's important to take note of every perspective (even those that disagree with your broader conclusions).
Example Syntheses
Below are two examples of synthesis: one where synthesis is NOT utilized well, and one where it is.
Parents are always trying to find ways to encourage healthy eating in their children. Elena Pearl Ben-Joseph, a doctor and writer for KidsHealth , encourages parents to be role models for their children by not dieting or vocalizing concerns about their body image. The first popular diet began in 1863. William Banting named it the "Banting" diet after himself, and it consisted of eating fruits, vegetables, meat, and dry wine. Despite the fact that dieting has been around for over a hundred and fifty years, parents should not diet because it hinders children's understanding of healthy eating.
In this sample paragraph, the paragraph begins with one idea then drastically shifts to another. Rather than comparing the sources, the author simply describes their content. This leads the paragraph to veer in an different direction at the end, and it prevents the paragraph from expressing any strong arguments or conclusions.
An example of a stronger synthesis can be found below.
Parents are always trying to find ways to encourage healthy eating in their children. Different scientists and educators have different strategies for promoting a well-rounded diet while still encouraging body positivity in children. David R. Just and Joseph Price suggest in their article "Using Incentives to Encourage Healthy Eating in Children" that children are more likely to eat fruits and vegetables if they are given a reward (855-856). Similarly, Elena Pearl Ben-Joseph, a doctor and writer for Kids Health , encourages parents to be role models for their children. She states that "parents who are always dieting or complaining about their bodies may foster these same negative feelings in their kids. Try to keep a positive approach about food" (Ben-Joseph). Martha J. Nepper and Weiwen Chai support Ben-Joseph's suggestions in their article "Parents' Barriers and Strategies to Promote Healthy Eating among School-age Children." Nepper and Chai note, "Parents felt that patience, consistency, educating themselves on proper nutrition, and having more healthy foods available in the home were important strategies when developing healthy eating habits for their children." By following some of these ideas, parents can help their children develop healthy eating habits while still maintaining body positivity.
In this example, the author puts different sources in conversation with one another. Rather than simply describing the content of the sources in order, the author uses transitions (like "similarly") and makes the relationship between the sources evident.
Learn more about problemsolving with this collection
Making Better Decisions
How to make good decisions
How to manage work stress
How to manage email effectively
Discover 85 similar ideas in
It takes just
10 mins to read
Two Types of Synthesis Essays
Used to deconstruct or divide evidence into logical parts.
Usually describes objects, places, events, or processes.
It is objective , it doesn't present a position.
Presents a position or opinion  which is supported with evidence
MORE IDEAS ON THIS
Bloom's Taxonomy's Synthesis
Synthesis is placed on fifth level of the Bloom's Taxonomy. This is the level where parts or information are put as a whole in order to create new meaning or a new structure.
The dictionary also records the evolution of the use of synthesis to include "d eductive reason...
Writing a Synthesis Essay
Introduction
Contains one sentence thesis statement summing up the essay's focus.
Use a summary
Make comparison & contrasts
Provide examples
Propose cause&effect
Concede opposing views
Conclusion ...
Synthesis Writing
It is a process in which a student makes the explicit connection between an argument and an evidence from sources with similar or dissimilar ideas . Sources could be from articles, fiction, posts, or infographics as well as non-written sources, such as films, lectures, audio recor...
CURATED FROM
Synthesis Is a High Level Thinking Skill
thoughtco.com
2.85K reads
Everyone you meet has something to teach you.
Related collections
Navigate Office Politics
Top 7 TED Talks On Customer Success
The glorification of busy
Learning A Foreign Language
Explore the World's Best Ideas
200,000+ ideas on pretty much any topic. created by the smartest people around & well-organized so you can explore at will., an idea for everything.
Explore the biggest library of insights. And we've infused it with powerful filtering tools so you can easily find what you need.
Knowledge Library
Powerful Saving & Organizational Tools
Save ideas for later reading, for personalized stashes, or for remembering it later.
Think Outside the Box
Lifelong learning 101.
# Personal Growth
Take Your Ideas Anywhere
Organize your ideas & listen on the go. and with pro, there are no limits., listen on the go.
Just press play and we take care of the words.
Never worry about spotty connections
No Internet access? No problem. Within the mobile app, all your ideas are available, even when offline.
Get Organized with Stashes
Ideas for your next work project? Quotes that inspire you? Put them in the right place so you never lose them.
Self-Made Billionaires Secrets
Inside the mind of elon musk.
2 Million Stashers
5,740 Reviews
72,690 Reviews
Google Play
Shankul Varada
Best app ever! You heard it right. This app has helped me get back on my quest to get things done while equipping myself with knowledge everyday.
Don't look further if you love learning new things. A refreshing concept that provides quick ideas for busy thought leaders.
Great interesting short snippets of informative articles. Highly recommended to anyone who loves information and lacks patience.
Ashley Anthony
This app is LOADED with RELEVANT, HELPFUL, AND EDUCATIONAL material. It is creatively intellectual, yet minimal enough to not overstimulate and create a learning block. I am exceptionally impressed with this app!
Jamyson Haug
Great for quick bits of information and interesting ideas around whatever topics you are interested in. Visually, it looks great as well.
Ghazala Begum
Even five minutes a day will improve your thinking. I've come across new ideas and learnt to improve existing ways to become more motivated, confident and happier.
Laetitia Berton
I have only been using it for a few days now, but I have found answers to questions I had never consciously formulated, or to problems I face everyday at work or at home. I wish I had found this earlier, highly recommended!
Giovanna Scalzone
Brilliant. It feels fresh and encouraging. So many interesting pieces of information that are just enough to absorb and apply. So happy I found this.
Read & Learn
without deep stash
with deep stash
Access to 200,000+ ideas
Access to the mobile app
Unlimited idea saving & library
Unlimited history
Unlimited listening to ideas
Downloading & offline access
Personalized recommendations
Supercharge your mind with one idea per day
Enter your email and spend 1 minute every day to learn something new.
I agree to receive email updates
Collections
Find Study Materials for
Business Studies
Combined Science
Computer Science
English Literature
Environmental Science
Human Geography
Macroeconomics
Microeconomics
Social Studies
Browse all subjects
Exam Revision
Career Advice for Students
Student Life
Study Guide
University Advice
Read our Magazine
Create Study Materials

Select your language

Imagine someone is trying to sell you a magic potion that they say can cure any disease, but they don't list out any of the ingredients, and they can't explain how it cures diseases. Would you want to buy the potion? Probably not!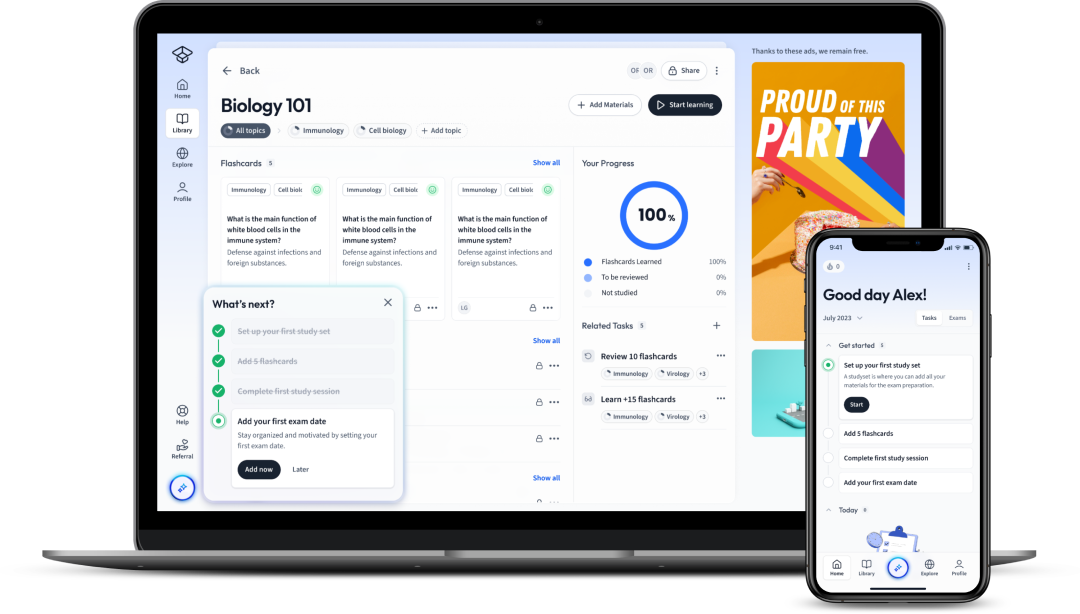 Explore our app and discover over 50 million learning materials for free.
Synthesis Essay
Want to get better grades, get free, full access to:.
Explanations
Study Planner
Textbook solutions
StudySmarter AI
Textbook Solutions
A Hook for an Essay
Body Paragraph
Essay Outline
Language Used in Academic Writing
MHRA Referencing
Opinion vs Fact
Works Cited
Emotional Arguments in Essays
Ethical Arguments in Essays
Logical Arguments in Essays
The Argument
Writing an Argumentative Essay
Image Caption
Microblogging
Personal Blog
Professional Blog
Syntactical
Anaphoric Reference
Backchannels
Cataphoric Reference
Conversation Analysis
Discourse Analysis
Discourse Markers
Endophoric Reference
Exophoric Reference
Interruption
John Swales Discourse Communities
Metalinguistics
Paralinguistics
Turn-taking
Email Closings
Email Introduction
Email Salutation
Email Signature
Email Subject Lines
Formal Email
Informal Email
Active Voice
Adjective Phrase
Adverb Phrase
Adverbials For Time
Adverbials of Frequency
Auxilary Verbs
Complex Sentence
Compound Adjectives
Compound Sentence
Conditional Sentences
Conjugation
Conjunction
Coordinating Conjunctions
Copula Verbs
Correlative Conjunctions
Dangling Participle
Declaratives
Demonstrative Pronouns
Dependent Clause
Descriptive Adjectives
Distributives
Exclamatives
Finite Verbs
First Conditional
Functions of Language
Future Progressive Tense
Future Tense
Generative Grammar
Grammatical Mood
Grammatical Voices
Imperative Mood
Imperative Verbs
Imperatives
Indefinite Pronouns
Independent Clause
Indicative Mood
Infinitive Mood
Infinitive Phrases
Interjections
Interrogative Mood
Interrogatives
Irregular Verbs
Linking Verb
Misplaced Modifiers
Modal Verbs
Noun Phrase
Objective Case
Optative Mood
Passive Voice
Past Perfect Tense
Perfect Aspect
Personal Pronouns
Possessive Adjectives
Possessive Pronouns
Potential Mood
Preposition
Prepositional Phrase
Prepositions of Place
Prepositions of Time
Present Participle
Present Perfect Progressive
Present Perfect Tense
Present Tense
Progressive Aspect
Proper Adjectives
Quantifiers
Reflexive Pronouns
Relative Clause
Relative Pronouns
Second Conditional
Sentence Functions
Simple Future Tense
Simple Sentence
Subjunctive Mood
Subordinating Conjunctions
Superlative Adjectives
Third Conditional
Transitive and Intransitive Verbs
Types of Phrases
Types of Sentence
Verb Phrase
Vocative Case
Zero Conditional
Academic English
Anglo Saxon Roots and Prefixes
Bilingual Dictionaries
Contractions
English Dictionaries
English Vocabulary
Greek Roots, Suffixes and Prefixes
Latin Roots, Suffixes and Prefixes
Modern English
Object category
Parentheses
Possessives
Regional Dialects
Rhyming Dictionary
Sentence Fragments
Social Dialects
Subject Predicate Relationship
Subject Verb Agreement
Word Pronunciation
Essay Time Management
How To Take a Position in an Essay
Organize Your Prompt
Proofread Essay
Understanding the Prompt
Analytical Essay
Cause and Effect Essay
Chat GPT Prompts For Literature Essays
Claims and Evidence
Descriptive Essay
Expository Essay
Narrative Essay
Persuasive Essay
The Best Chat GPT Prompts For Essay Writing
Essay Sources and Presenting Research
Essay Structure
Essay Topic
Introduction
Point Evidence Explain
Referencing
Research Question
Sources of Data Collection
Transcribing Spoken Data
African American English
African Countries Speaking English
American English Vs British English
Australian English
British Accents
British Sign Language
Communicative Language Teaching
English in Eu
Guided Discovery
Indian English
Lesson Plan
Received Pronunciation
Total Physical Response
Abbreviations
Advise vs Advice
Affect or Effect
Capitalisation
Inverted commas
Loosing or Losing
Multimodal Texts
Orthographic Features
Practice or Practise
Punctuation
Separate vs Seperate
Typographical Features
Comparative Method
Conventions of Standard English
Early Modern English
Great Vowel Shift
Historical Development
Inflectional Morphemes
Irish English
King James Bible
Language Family
Language Isolate
Middle English
Middle English Examples
Noah Webster Dictionary
Old English Language
Old English Texts
Old English Translation
Piers Plowman
Proto Language
Samuel Johnson Dictionary
Scottish English
Shakespearean English
Welsh English
Accent vs Dialect
Bilingualism
Code Switching
Descriptivism
Descriptivism vs Prescriptivism
Dialect Levelling
English as a lingua franca
Kachru's 3 Concentric Circles
Language Changes
Pidgin and Creole
Prescriptivism
Rhotic Accent
Social Interaction
Standard English
Standardisation of English
Strevens Model of English
Technological Determinism
Vernacular English
World Englishes
Language Stereotypes
Language and Politics
Language and Power
Language and Technology
Media Linguistics
Michel Foucault Discourse Theory
Multimodality
Norman Fairclough
Agrammatism
Behavioral Theory
Cognitive Theory
Constructivism
Critical Period
Developmental Language Disorder
Down Syndrome Language
Functional Basis of Language
Interactionist Theory
Language Acquisition Device (LAD)
Language Acquisition Support System
Language Acquisition in Children
Michael Halliday
Multiword Stage
One-Word stage
Specific Language Impairments
Theories of Language Acquisition
Two-Word Stage
Williams Syndrome
Foregrounding
Grammatical Voice
Literariness
Literary Context
Literary Purpose
Literary Representation
Mode English Language
Narrative Perspective
Poetic Voice
Accommodation Theory
Bernstein Elaborated and Restricted Code
Casual Register
Concept of Face
Consultative Register
Deficit Approach
Difference Approach
Diversity Approach
Dominance Approach
Drew and Heritage Institutional Talk
Eckert Jocks and Burnouts
Formal Register
Frozen Register
Gary Ives Bradford Study
Holmes Code Switching
Intimate Register
Labov- New York Department Store Study
Language and Age
Language and Class
Language and Ethnicity
Language and Gender
Language and Identity
Language and Occupation
Marked and Unmarked Terms
Neutral Register
Peter Trudgill- Norwich Study
Phatic Talk and Banter
Register and Style
Sinclair and Coulthard
Social Network Theory
Sociolect vs Idiolect
Variety vs Standard English
Amelioration
Collocations
Colloquialisms
Compounding
Connotative Meaning
Denotative Meaning
Figurative Language
Fixed Expressions
Formal Language
Informal Language
Initialisms
Irony English Language
Language Structure
Levels of Formality
Lexical Ambiguity
Literary Positioning
Occupational Register
Paradigmatic Relations
Personification
Prototype Theory
Rhetorical Figures
Semantic Analysis
Semantic Change
Semantic Reclamation
Syntagmatic Relations
Text Structure
Zero-Derivation
1984 Newspeak
Analytical Techniques
Applied Linguistics
Computational Linguistics
Corpus Linguistics
Critical Theory
Essentialism
Forensic Linguistics
Language Comprehension
Lexicography
Linguistic Determinism
Logical Positivism
Machine Translation
Natural Language Processing
Neural Networks
Neurolinguistics
Psycholinguistics
Rhetorical Analysis
Sapir Whorf Hypothesis
Speech Recognition
Active Listening Skills
Address Counterclaims
Group Discussion
Presentation Skills
Presentation Technology
Agglutinating Languages
Alternation
Compound Words
Derivational Morphemes
Grammatical Morphemes
Lexical Morphology
Morphosyntax
Polysynthetic Languages
Reduplication
Active Reading
Process of Elimination
Words in Context
Click Consonants
Fundamental Frequency
Interdental
International Phonetic Alphabet
Labiodental
Manner of Articulation
Monophthong
Nasal Sound
Oral Cavity
Phonetic Accommodation
Phonetic Assimilation
Place of Articulation
Sound Spectrum
Source Filter Theory
Spectrogram
Voice Articulation
Vowel Chart
Alliteration
Complementary Distribution
Phonotactics
Sound Symbolisms
Commissives
Communication Accommodation Theory
Conversational Implicature
Cooperative Principle
Declarative
Definiteness
Deictic centre
Deictic expressions
Expressives
Figure of Speech
Grice's Conversational Maxims
Indexicality
Paralanguage
Politeness Theory
Presupposition
Semantics vs. Pragmatics
Speech Acts
Aggressive vs Friendly Tone
Curious vs Encouraging Tone
Dissimilation
Feminine Rhyme
Hypocritical vs Cooperative Tone
Masculine Rhyme
Monosyllabic Rhyme
Multisyllabic
Optimistic vs Worried Tone
Serious vs Humorous Tone
Stress of a Word
Suprasegmental
Surprised Tone
Tone English Langugage
Analyzing Informational Texts
Comparing Texts
Context Cues
Creative Writing
Digital Resources
Ethical Issues In Data Collection
Formulate Questions
Internet Search Engines
Literary Analysis
Personal Writing
Print Resources
Research Process
Research and Analysis
Technical Writing
Action Verbs
Adjectival Clause
Adverbial Clause
Anthropomorphism
Appositive Phrase
Argument from Authority
Argumentation
Auditory Description
Basic Rhetorical Modes
Begging the Question
Building Credibility
Causal Flaw
Causal Relationships
Cause and Effect Rhetorical Mode
Central Idea
Chronological Description
Circular Reasoning
Circumlocution
Classical Appeals
Classification
Close Reading
Coherence Between Sentences
Coherence within Paragraphs
Coherences within Sentences
Complex Rhetorical Modes
Compound Complex Sentences
Concessions
Concrete Adjectives
Concrete Nouns
Consistent Voice
Counter Argument
Definition by Negation
Description
Description Rhetorical mode
Direct Discourse
Equivocation
Extended Metaphor
False Connections
False Dichotomy
False Equivalence
Faulty Analogy
Faulty Causality
Fear Arousing
Gustatory Description
Hasty Generalization
Illustration
Induction Rhetoric
Levels of Coherence
Line of Reasoning
Missing the Point
Modifiers that Qualify
Modifiers that Specify
Narration Rhetorical Mode
Non-Sequitur
Non-Testable Hypothesis
Objective Description
Olfactory Description
Paragraphing
Parenthetical Element
Participial Phrase
Personal Narrative
Placement of Modifiers
Post-Hoc Argument
Process Analysis Rhetorical Mode
Red Herring
Reverse Causation
Rhetorical Fallacy
Rhetorical Modes
Rhetorical Question
Rhetorical Situation
Scare Tactics
Sentimental Appeals
Situational Irony
Slippery Slope
Spatial Description
Straw Man Argument
Subject Consistency
Subjective Description
Tactile Description
Tense Consistency
Tone and Word Choice
Transitions
Twisting the Language Around
Unstated Assumption
Verbal Irony
Visual Description
Authorial Intent
Authors Technique
Language Choice
Prompt Audience
Prompt Purpose
Rhetorical Strategies
Understanding Your Audience
Auditory Imagery
Gustatory Imagery
Olfactory Imagery
Tactile Imagery
Main Idea and Supporting Detail
Statistical Evidence
Communities of Practice
Cultural Competence
Gender Politics
Heteroglossia
Intercultural Communication
Methodology
Research Methodology
Constituent
Object Subject Verb
Subject Verb Object
Syntactic Structures
Universal Grammar
Verb Subject Object
Author Authority
Direct Quote
First Paragraph
Historical Context
Intended Audience
Primary Source
Second Paragraph
Secondary Source
Source Material
Third Paragraph
Character Analysis
Citation Analysis
Text Structure Analysis
Vocabulary Assessment
Lerne mit deinen Freunden und bleibe auf dem richtigen Kurs mit deinen persönlichen Lernstatistiken
Nie wieder prokastinieren mit unseren Lernerinnerungen.
The same goes when you're writing an essay. Even if you have great ideas, a reader won't believe them unless you can say where you got them from. That's where the synthesis essay comes in! A synthesis essay makes (or synthesizes) a claim based on outside sources . We use synthesis essays to build strong arguments for our ideas .
Synthesis Essay Definition
In writing, synthesis means gathering information from different sources and using it to support a central idea or thesis .
In other words, if you give a thesis statement , but you don't provide any evidence to back it up, it won't be very convincing. You have to synthesize a strong argument using info from outside sources.
The key steps in synthesizing an argument include:
Forming a strong thesis.
Finding relevant evidence to back up your thesis.
Explaining the connections between the evidence and your thesis.
Citing your sources to show exactly where you got your information from.
A good synthesis essay covers all of these elements to create a strong argument.
What is a Synthesis Essay?
The synthesis essay part of language and composition exams involves answering a prompt using information from a few sources, usually in a five-paragraph format. To get the full six points on the synthesis essay, you need to give:
A thesis statement that shows a defensible position.
Evidence from at least three of the given sources.
Commentary that explains how the evidence supports the thesis.
Sophistication in your understanding of the prompt, the sources, and your own argument.
Synthesis Essay Topics
The prompt on the first page of the synthesis essay section lays out the topic that your essay should focus on. Past synthesis essay prompts have dealt with the following topics:
Teaching handwriting in schools
Relevance of libraries in the Internet age
Wind power and renewable energy
Eminent domain (governments buying land for public use)
English as the dominant language in business
Honor codes in schools
Value of college education
These topics all involve debates. The prompt presents two opinions on the topic, and your job is to pick a stance on it. Every supporting paragraph in your essay will back up that stance on the topic.
Defending, Challenging, and Qualifying
Once you've looked over the prompt and you begin forming your thesis, you need to decide what angle to take with your argument. The prompt will tell you to defend, challenge, or qualify the claim of the topic with your argument.
Defending the Claim
Defending the claim means that you agree with the claim in the prompt. If you're defending the claim, you will want to get evidence from sources that also defend the claim.
Challenging the Claim
Challenging the claim means that you disagree with the claim in the prompt. If you're challenging the claim, you will want to get evidence that goes against the claim or could even prove it wrong.
Qualifying the Claim
Qualifying the claim means that you agree with parts of it but disagree with others . For this middle-of-the-road approach, you will want to get evidence from both sides of the argument . Use your supporting paragraphs to weigh out the pros and cons of the claim.
Qualifying the claim doesn't mean you can avoid making a clear statement on it! Even when you explore the pros and cons, you need to explain how those pros and cons inform your final decision.
Synthesis Essay Outline
This is the general outline of a synthesis essay. While you're reading through your sources for evidence, think of where the info would fit into the outline.
I. Introduction
A. Hook: Include an interesting, attention-grabbing sentence.
B. Introduce the topic: Summarize the topic the prompt gave.
C. Thesis statement: Write your stance on the topic you're about to defend.
II. Body Paragraph (x3)
A. Topic sentence: State what the paragraph and evidence is about.
B. Source/evidence: Summarize , paraphrase , or quote the source.
C. Analysis: Explain why the evidence supports your thesis.
III. Conclusion
A. Transition: Show that you're wrapping up the essay.
B. Summary : Go back over your main points and restate your thesis.
C. Close: Close off by saying how your conclusions apply beyond the essay.
Synthesis Essay Example
Below is a sample synthesis essay (including prompt, sources, and outline) that shows the key elements that it comprises.
Example Synthesis Essay Prompt
Growing issues of excess waste in our oceans and climate change have sparked debates about sustainability in packaging. Some argue that glass packaging is the most sustainable option because it is easily reused and recycled. Others argue that recyclable plastics are a more sustainable solution because they are lightweight and require less energy to produce.
Read through the provided sources completely. Then, synthesize an argument using information from at least three of the sources, and present your argument in a complete and structured essay. Your essay should defend, challenge, or qualify the claim that glass packaging is a more sustainable solution than plastic.
Use the sources to provide evidence for your argument and explain your stance on the claim. Incorporate the evidence by directly quoting, paraphrasing, or summarizing the sources. Remember to specifically credit each source you take information from.
The claim in the second paragraph of the prompt is the central question: is glass packaging a more sustainable solution than plastic? The thesis statement is an answer to the central question .
Example Synthesis Essay Sources
In the sources given for the synthesis essay, you'll probably be provided with more information than you really need. In the synthesis essay, it's best to work with three sources out of the ones you're given. This means you have to be able to sort through the sources and find the ones that work best with your thesis.
The prompt says that there are six sources to work from. The list below outlines the types of sources that may be available. The writer's job is to choose sources that are relevant to the thesis.
Articles written by experts can provide scientific evidence to support the thesis: This kind of source is especially helpful for writing about scientific topics like this one.
Editorial articles express opinions on the topic: These sources don't provide scientific evidence, but they can give writers good points to work from. Writers can use them to show how the claim can be challenged or defended.
Graphs provide numbers and visuals to help us understand data: These are also useful sources because the numbers are objective. That means they're fact-based instead of coming from someone else's opinion .
Excerpts from literature: These are sometimes included in synthesis essay prompts . This kind of source can't give evidence on scientific topics; however, a literature excerpt can be effective when writers use it to add some dramatic flair, like in the hook portion of the introduction!
Imagine one of the sources (Source A) is a newspaper article. The writer can use the part of it below in their body paragraph :
The manufacturing of plastics is endangering our environment and our lives. Plastic production involves crude oil and natural gas. Crude oil must be extracted from beneath the earth's crust by drilling large holes through bedrock in the ocean. Harvesting natural gas involves a similar process called fracking, which also involves breaking the earth's crust. Fracking and oil drilling both cause pollution in our oceans.
There's a common saying about writing an essay: " Tell them what you're going to tell them, then tell them, then tell them what you told them." Your introduction is the first part of this.
In the introduction, set up the argument you're about to give and clearly state your thesis at the end.
On my last trip to the beach, I looked out at the ocean and saw nothing but waste. Bottles, boxes, and bags crowded the water and washed up on the shore. As a society, we must find more sustainable packaging solutions to prevent this pile of garbage from growing even larger. The sustainability of glass and plastic, in particular, is hotly debated. Due to problematic factors in plastic production and recycling, glass packaging is a more sustainable option and should be employed by manufacturers.
The last sentence is the thesis statement. It answers the main question from the prompt and clearly shows that the writer is defending the claim that glass packaging is a more sustainable solution than plastic.
The introduction to an essay can sometimes be the hardest part of an essay to write. It helps to save writing the introduction for the end and writing the body of the synthesis essay first instead. This can help writers formulate clear ideas and then go back and summarize them in their introduction.
The body is the main part of the synthesis essay. The body usually consists of three supporting paragraphs. This is where you'll add the info you picked from your sources and show how it supports your thesis.
Here is a short example of one of the three body paragraphs.
It is not only plastic waste that endangers our oceans but also plastic production. Crude oil and gas are necessary to produce plastic, both of which cause significant damage to the earth's crust and pollute the oceans (Source A). Glass production, on the other hand, does not require these methods. A transition to glass packaging over plastic would decrease the need for these environmentally damaging practices.
The first sentence introduces the paragraph. The second gives the information in the source. The last two sentences explain how that information backs up the thesis and analyzes the source. Each body paragraph will handle different evidence, but this general format will help the writer use each source to support the thesis.
The conclusion is the last part of that saying: "tell them what you told them."
In the conclusion, you'll summarize everything you just wrote in the body section. State your thesis again – this time, it will have all of the information from the body to back it up!
In conclusion, the evidence from these sources supports the use of glass packaging over plastic . The sheer amount of plastic waste in the ocean, as well as the harmful practices of fracking and oil drilling in plastic production, disadvantage the use of plastic packaging. A societal shift from plastic to glass packaging could help us to repair the damage to our environment and create a better future for the earth.
More explanations in this Study Set will go over these elements in more detail.
Using the Sources
When writing your synthesis essay, you should make sure that every source you decide to use supports the thesis and is cited correctly.
Supporting the Thesis
A successful synthesis essay clearly connects evidence with the thesis and smoothly transitions between topics.
Here's an example of tying a source into your writing in an ineffective way:
Plastic waste in the oceans is a major environmental concern. Source B states that millions of tons of plastic enter the oceans every year. Glass packaging is more sustainable than plastic.
The writer has given information from a source and the thesis, but they're not connected. Readers can't see how they relate to each other, so it's hard to see the point.
A better way to tie these together would be something like this:
Plastic waste in the oceans is a major environmental concern. Source B states that millions of tons of plastic enter the oceans every year. This shows that plastic production is not a sustainable solution.
The final sentence brings the point together with the source. and shows how the information from Article A supports the thesis.
Some phrases from these three common cohesive patterns can help draw these connections and make your writing flow more smoothly. Here are some examples of phrases that can help draw connections:
Cause and effect: Show how one statement caused the other, e.g.:
This shows that…
This suggests…
Because of this…
Given this information…
In the same way…
Compare and contrast : Show how one statement is different from the other, e.g.:
By comparison ...
Although...
In contrast ...
On the other hand...
Problem and solution: Show how one statement solves the problem of the other, e.g.:
In order to...
As a result...
As a solution to...
To resolve this...
Citing the Sources
Last but not least, you need to accurately cite your sources. Citing your sources shows where you got the information from . Citing sources is also important because it credits the original writer. In the exam, the citation can be in the sentence or in parentheses at the end of it.
You can include the source information in your essay in three ways: paraphrase , direct quotation , and summary .
Paraphrasing means giving the information in your own words. Writers can use paraphrasing to tie a source to their thesis.
Source B states that millions of tons of plastic enter the oceans every year.
Direct Quotation
Direct quotation means repeating the source and placing it in quotation marks. If you use the exact same words as the source in your essay, you have to put them in quotation marks. That way, you're not accidentally using someone else's work as your own.
"Each year, the oceans are filled with millions of tons of added plastic" (Source B).
A summary is an overview of the information given in a source.
In this article, Smith discusses the potential consequences of increasing plastic waste in the ocean, stating that millions of tons of plastic enter the ocean every year (Source B) .
It's important to show the reader where you got your information from. You need to summarize, paraphrase, or directly quote the material and cite the source. This shows that you've done your research and helps you avoid taking credit for someone else's work.
Synthesis Essay - Key Takeaways
Synthesis means gathering information from different sources and using it to support a central idea or thesis.
The thesis is the core of the synthesis essay. All the information you add to your essay will support the thesis.
A synthesis essay has an introduction, body, and conclusion. You can structure them using the saying, "tell them what you're going to tell them, then tell them, then tell them what you told them."
Choose sources for your synthesis essay that will best support your thesis.
Use connecting phrases to show cause and effect, compare and contrast, or show a problem and solution to demonstrate how your source applies to your thesis.
Make sure to cite your sources so that you don't accidentally plagiarize someone else's work.
Frequently Asked Questions about Synthesis Essay
--> what is a synthesis essay.
A synthesis essay is an essay that involves gathering information from multiple sources and using it to support a central idea, or thesis. The synthesis essay is the first of three essays in the AP English Language and Composition Exam.
--> What is an example of a synthesis essay?
A synthesis essay is a short-form essay on the AP Language and Composition Exam that supports a thesis statement using information from multiple sources.
--> How to write a synthesis essay?
Form a thesis based on the main question in the prompt. Find relevant information in sources that can provide evidence for your thesis. Work the information into your body paragraphs, and make sure to show where you got the information from. Finish the essay with a conclusion.
--> What is the structure of a synthesis essay?
A synthesis essay has an introduction, where you state your thesis, a body, where you provide at least three sources of evidence for your thesis, and a conclusion, where you restate your thesis and draw conclusions from your evidence.
--> How do you write an introduction for a synthesis essay?
The introduction of a synthesis essay should address the prompt. Explain to the reader what the body of the essay is going to discuss, and state the thesis that the body is going to support. In other words, "tell them what you're going to tell them."
Final Synthesis Essay Quiz
Synthesis essay quiz - teste dein wissen.
What is the function of a synthesis essay?
Show answer
A synthesis essay is used to build strong arguments  by giving evidence from outside sources.
Show question
What are the three major sections of a synthesis essay?
Introduction, body, and conclusion
Where should you first state the thesis in your synthesis essay?
State your thesis first at the end of the introduction.
Which of these types of sources are best for giving scientific evidence?
Articles from experts
What is missing from this quote in a body paragraph?
"Hundreds of species have gone extinct because of deforestation."
The citation is missing! The source (either something like "Source A" or the name of the author) needs to go at the end of the sentence in parentheses. 
"Hundreds of species have gone extinct because of deforestation" (Source A).
What is the definition of synthesis in writing?
In writing, synthesis means  gathering information from different sources and using it to support a  central idea , or thesis .
How many sources should you take information from in your AP synthesis essay?
Take information from at least 3 sources to make a good argument and earn full points.
What kind of stance says that you agree with some parts of a claim, but disagree with others?
Defending the claim
Where would a literature excerpt be most effective as a source in a synthesis essay?
In the hook at the beginning of the introduction
How should you end each body paragraph of your synthesis essay?
End the body paragraph by explaining how the evidence from your source supports your thesis.
What kind of stance says that you agree with the claim in the synthesis essay prompt?
Why is it important to cite your sources in a synthesis essay? Choose the BEST answer.
It proves your evidence is credible and that you are not stealing intellectual property.
Which of the three common cohesive patterns do these phrases represent?
This shows that … 
This suggests …
Because of this …
Given this information …
In the same way …
Cause and effect
What kind of stance says that you disagree with the claim in the synthesis essay prompt?
In order to ...
As a result ...
As a solution to ...
To resolve this ...
Compare and contrast
What is an intended audience? 
An intended audience is the person or group of people a writer has in mind as potential readers for their work.
Identifying the intended audience can help with: 
Establishing purpose
What is the tone of an essay?
The tone is a writer's attitude toward their subject and intended audience. Think of tone as the "voice" of an essay.
When writing, use ONLY  ______, ______, or _____ the intended audience is familiar with.
comparisons
The 3 types of intended audiences are:
What are some examples of an individual audience?
What are some examples of a group audience?
American teachers
True or False: When writing for a General Public audience, it is safe to assume they are familiar with the subject.
What is the first step in identifying the intended audience?
The first step in identifying the intended audience is establishing the purpose of the essay.
Where can one look for clues to identify the intended audience?
One can look to the essay prompt  for clues to identify the Intended Audience.
If the essay prompt gives no clues, what can be done to identify the intended audience?
If the essay prompt gives no clues, imagine who would be interested in the subject matter to determine the Intended Audience.
What specifics are important to consider when identifying an intended audience?
True or False: 
It is important to be as specific as possible when identifying the Intended Audience.
True: The specifics help with the writing.
When writing for a group audience, what should one consider?
When writing for a group audience, one should consider what this group of people is likely to know about and respond to in the essay.
What is the purpose of an essay?
The purpose of an essay is the effect the writer wants to have on the reader.
Why is it important to identify the intended audience?
It is important to identify the intended audience so one can achieve their purpose for writing.
True or False: The intended audience can be real or imaginary.
What is exigency?
Exigency is what a situation requires. In rhetoric, exigency is what is required to address an issue, problem, or situation. 
What is the key difference between rhetorical exigency and non-rhetorical exigency?
Rhetorical Exigency can be addressed with rhetoric. Non-rhetorical exigency cannot.
Is exigency the same as emergency?
No. Emergency is focused on a dangerous situation. Exigency is focused on the needs that arise from a problem or situation.
Exigency stems from the Latin word for _____.
What does exigency influence in the writing process?
What can identifying exigencies help writers do?
Decide what to write about
A student writes a letter to their school principal because they believe the principal needs to fix a problem. Is this an example of exigency?
Yes, this is an example of exigency! The need to fix the problem is an example of exigency. As well, the student's belief that the principal needs to fix the problem is an example of exigency.
A writer can identify exigencies in their writing by thinking about what?
Their motivations
Whose needs should one think of when writing an essay?
Their own needs
Can an essay prompt give clues to identify exigencies for writing?
Yes! The essay prompt can explain at least one thing the writer needs to do.
What questions can a writer ask themselves to identify exigencies and decide on the subject of an essay?
What does the essay prompt ask me to do? 
What questions can a writer ask themselves to identify exigencies and determine the audience for an essay?
Who does not know enough about this subject?
What questions can a writer ask themselves to identify exigencies and find the purpose of their essay?
What do I need my audience to know about this subject?
True or False: A writer can ask themselves questions to identify exigencies before they start writing AND while they write.
True! Identifying exigencies can be helpful at any stage of the writing process.
A person breaks their leg and needs urgent medical attention. What is this an example of?
What is source material?
Source material is the collection of objects a writer uses to gather information and ideas. Sources can be written, spoken, audio, or visual materials. 
What are some examples of written source material?
What are some examples of spoken source material?
Test your knowledge with multiple choice flashcards
Your score: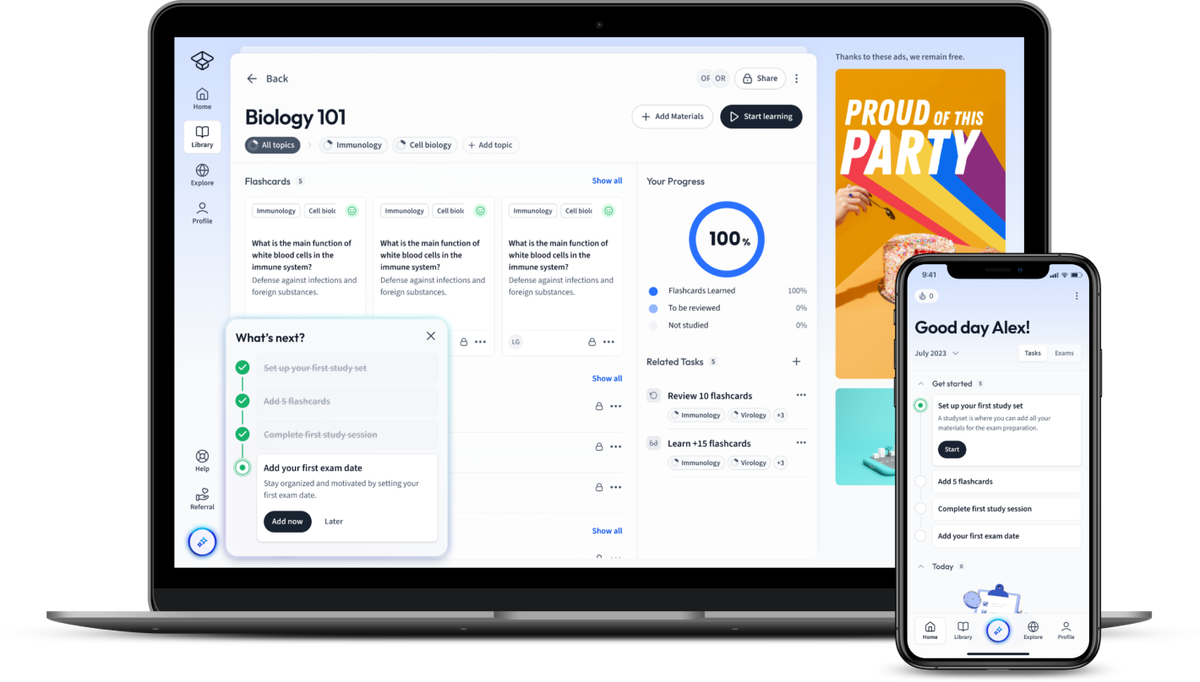 Join the StudySmarter App and learn efficiently with millions of flashcards and more!
Learn with 283 synthesis essay flashcards in the free studysmarter app.
Already have an account? Log in
Flashcards in Synthesis Essay 283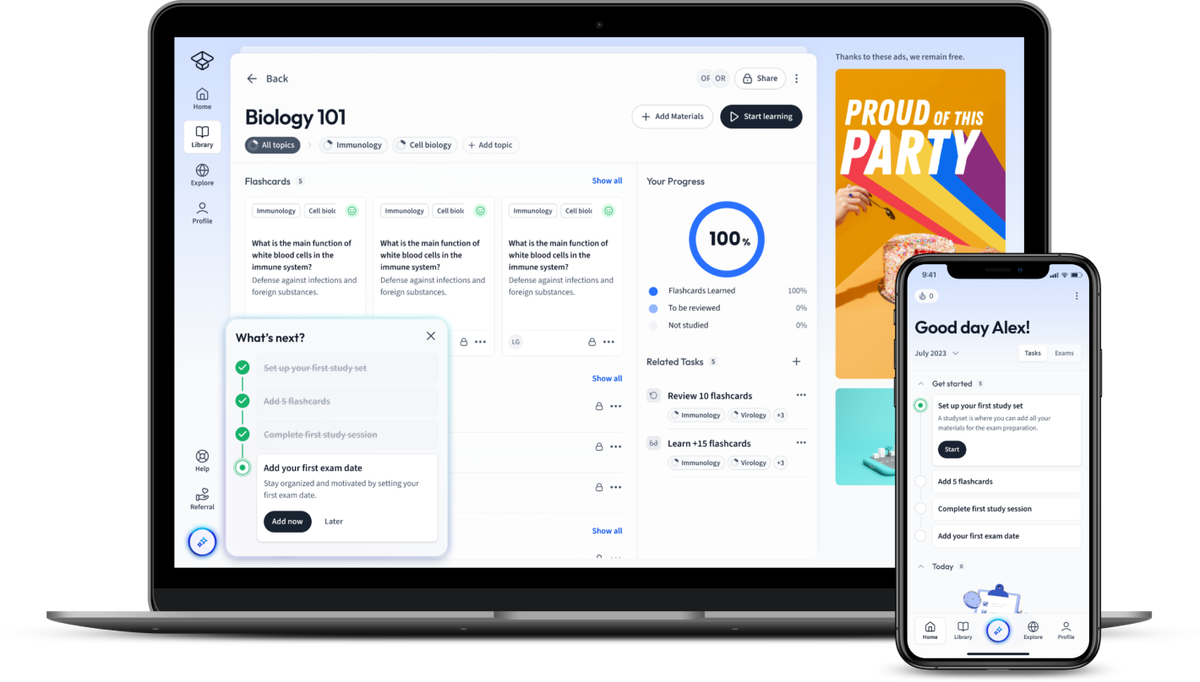 English Language Study
Listening and Speaking
Rhetorical Analysis Essay
of the users don't pass the Synthesis Essay quiz! Will you pass the quiz?
How would you like to learn this content?
Free english cheat sheet!
Everything you need to know on . A perfect summary so you can easily remember everything.
Join over 22 million students in learning with our StudySmarter App
The first learning app that truly has everything you need to ace your exams in one place
Flashcards & Quizzes
AI Study Assistant
Smart Note-Taking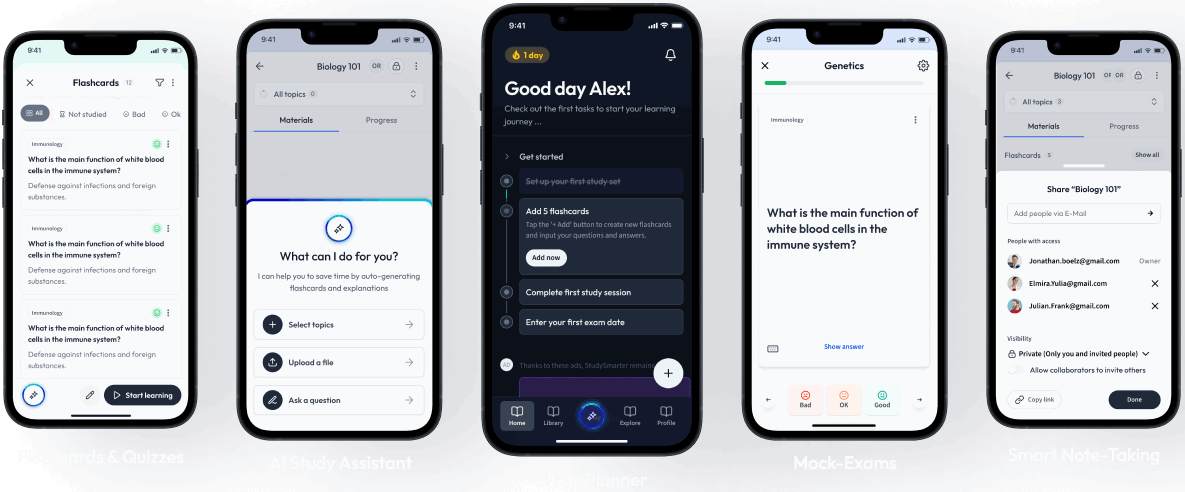 More explanations about Synthesis Essay
Sign up to highlight and take notes. It's 100% free.
This is still free to read, it's not a paywall.
You need to register to keep reading, start learning with studysmarter, the only learning app you need..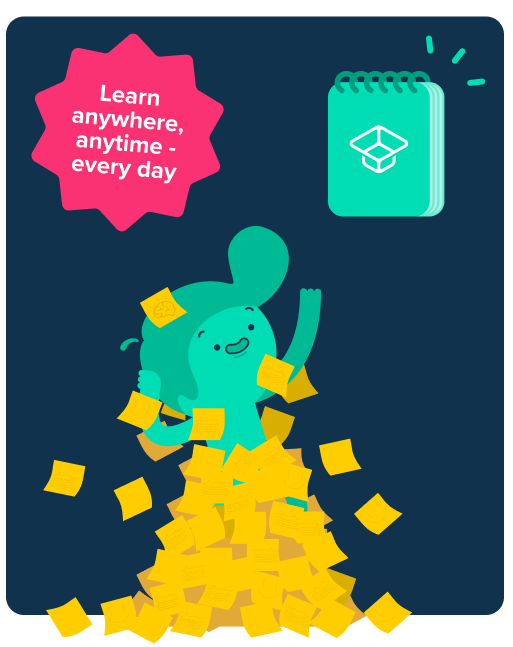 Create a free account to save this explanation.
Save explanations to your personalised space and access them anytime, anywhere!
By signing up, you agree to the Terms and Conditions and the Privacy Policy of StudySmarter.
Privacy Overview
Synthesis Essays: A Step-by-Step How-To Guide
A synthesis essay is generally a short essay which brings two or more sources (or perspectives) into conversation with each other.
The word "synthesis" confuses every student a little bit. Fortunately, this step-by-step how-to guide will see you through to success!
Here's a step-by-step how-to guide, with examples, that will help you write yours.
Before drafting your essay:
After reading the sources and before writing your essay, ask yourself these questions:
What is the debate or issue that concerns all of the writers? In other words, what is the question they are trying to answer?
On what points do they agree?
On what points do they disagree?
If they were having a verbal discussion, how would writer number one respond to the arguments of writer number two?
In a way, writing a synthesis essay is similar to composing a summary. But a synthesis essay requires you to read more than one source and to identify the way the writers' ideas and points of view are related.
Sometimes several sources will reach the same conclusion even though each source approaches the subject from a different point of view.
Other times, sources will discuss the same aspects of the problem/issue/debate but will reach different conclusions.
And sometimes, sources will simply repeat ideas you have read in other sources; however, this is unlikely in a high school or AP situation.
To better organize your thoughts about what you've read, do this:
Identify each writer's thesis/claim/main idea
List the writers supporting ideas (think topic sentences or substantiating ideas)
List the types of support used by the writers that seem important. For example, if the writer uses a lot of statistics to support a claim, note this. If a writer uses historical facts, note this.
There's one more thing to do before writing: You need to articulate for yourself the relationships and connections among these ideas.
Sometimes the relationships are easy to find. For example, after reading several articles about censorship in newspapers, you may notice that most of the writers refer to or in some way use the First Amendment to help support their arguments and help persuade readers. In this case, you would want to describe the different ways the writers use the First Amendment in their arguments. To do this, ask yourself, "How does this writer exploit the value of the First Amendment/use the First Amendment to help persuade or manipulate the readers into thinking that she is right?
Sometimes articulating the relationships between ideas is not as easy. If you have trouble articulating clear relationships among the shared ideas you have noted, ask yourself these questions:
Do the ideas of one writer support the ideas of another? If so, how?
Do the writers who reach the same conclusion use the same ideas in their writing? If not, is there a different persuasive value to the ideas used by one writer than by the other?
Do the writers who disagree discuss similar points or did they approach the subject from a completely different angle and therefore use different points and different kinds of evidence to support their arguments?
Review your list of ideas. Are any of the ideas you have listed actually the same idea, just written in different words?