How to Write a Persuasive Essay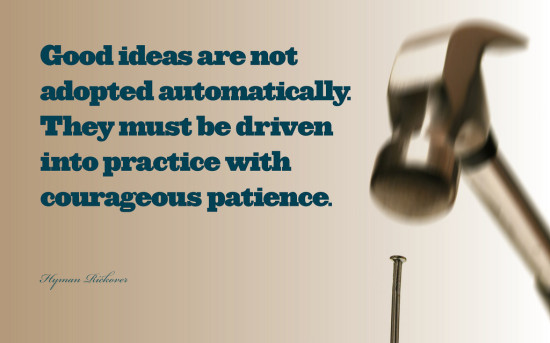 There is an art to persuasive writing and many people seem to struggle to master it. While it comes naturally to some, for others a little practice may be required. The important thing to remember is that anyone can actually write persuasively, provided they follow a few basic guidelines.
A persuasive essay is written to convince the reader to accept a point of view. You may want them to sympathize with your cause or to take a particular course of action. Persuasive essays are often used in advertising and politics. Business proposals, applications for study grants, fundraising, debates etc. are all examples when persuasive writing may be beneficial. People who are good at this style of writing are in high demand.
If you are trying to convince someone to side with you, you'll want to be thoroughly prepared. It doesn't help if you have a list of excellent points but fail to pay attention to the weak arguments. By following the following simple steps, you should be able to come up with a strong case on which to build upon.
Planning and Preparation
Before you even begin writing a persuasive essay, it's crucial that you take the time to do the preparation. Every aspect of your essay needs to be considered. Begin with deciding on your stance. Think about why you have chosen this position. What are the motivating factors? Do you have facts to support your case?
Another important consideration is understanding your audience. Who are they? Do they have strong opinions, or are they undecided? What are they looking for and what appeals to them? The more you can appeal to their needs and interests, the more persuasive you will be.
Finally, you need to research, research and do more research. You need to come across as a person who knows what he or she is talking about. If you have your facts wrong, it will weaken, if not destroy, your argument before you even begin. Don't rely on just one source. The more information you are armed with, the greater your chances of shooting down any opposition.
Style and Structure
Any persuasive essay should follow a logical progression. The best way to do this is to begin with an introduction. Your introduction needs to immediately grab the readers' attention. You should provide a brief overview of your argument and state why your case is worthy of merit.
The main body of your persuasive essay will detail the evidence in support of your case. Each section should deal with one piece of information, presented separately. It's important to provide evidence in support of all your facts.
Before closing, you should highlight the major points of any counter argument. Again, it's essential that you provide evidence that refutes opposition to your stance. You can make use of quotes from experts, can include real life examples or refer to relevant facts and statistics.
Your conclusion needs to be a short synopsis of what has already been stated. Your closing sentence should be dramatic. It should leave the audience wanting to take immediate action or to reflect deeply on what you propose. Provide solutions to problems and encourage the reader not to delay.
One aspect of writing a persuasive essay which is often omitted is the importance of revision. There are a few questions you should ask when revision your essay. Does the essay impart enough information? You shouldn't expect your audience to know everything, so the more information you can provide them with will allow them to make an informed decision. Do your points contain compelling evidence in support of your argument? Making wild, unsubstantiated claims will set you up for failure. Each point of merit needs to be justified. Does the essay follow a logical path? Are words carefully chosen for maximum impact or is the essay difficult to read with little meaningful information? Does the essay present the strongest possible argument or does it require more facts?
Once you have finalized your persuasive essay, you need to make sure it is free from any typos, spelling mistakes or grammatical errors. Ask a friend or relative to read through it, and ask them for their point of view. Remember, you're not trying to convince yourself. You're trying to convince others who may not have the same insights as you.
Presentation
Once everything is complete you'll be faced with the task of presenting your essay. Make sure a good, easily readable font is used. Each section should be clearly identifiable with relevant headings. If you're familiar and well versed with the content of your presentation, there's no reason why you shouldn't be able to successfully persuade those who read your essay.
(Photo courtesy of brett jordan )
I think everyone should learn how to write the basics of a persuasive essay. It's a skill that will help any person throughout life. Understanding how to be persuasive is a talent that can greatly increase your potential earnings throughout your lifetime. This is basic information that everyone in school should know and practice.
One of the best ways to be persuasive is to understand the opposing opinion's arguments. If you can argue the opinion opposite your own with clarity and understanding, then you can argue yours as well. Too many people dismiss the other side's arguments instead of trying to understand them. When you can argue both sides is when you truly become persuasive.
This is so true. If you can understand and articulate the opposing opinion to your argument, you are in a much better position to be persuasive. Too many people believe that people will just agree with them because that's the way they think. When you get to the point where you can understand the reasoning behind opinions you don't necessarily agree with, you're in a position to argue and persuade from a much stronger position. Even better, it may open your mind and get you to reflect on things in a different way than you had been in the past.
It is always easier to write a persuasive essay about a topic that you know you a lot about because you need to be able to write with confidence as well. This article surely covers all the basis on how to write persuasive essays and it will surely be a great guideline.
I, too, believe everybody should learn to write the fundamentals of the persuasive essay. Learning how to be persuasive is really a talent that may greatly improve your potential earnings during your lifetime. It may seem contrite to say this, but if you can persuade people, you are in the position to make a lot of money. That's why good salespeople make so much.
If you're correct, then you will be persuasive. If you're wrong, you won't be persuasive. It really is as easy as that.
You are completely wrong. Right and wrong have nothing to do with being persuasive. In fact, being able to be persuasive on a topic you don't believe in is a great way to measure how good you are at this skill.
Choose wisely when writing a persuasive essay. You don't want to try to persuade people of something you don't believe or can argue well.
Persuasive writing definitely comes in handy in so many applications throughout our lives. When they first taught us this in school, I thought, "Why would I need this? What would I be trying to convince people of?" Well, it turns out that I have used this many times in my life. Writing petitions, trying to flip someone's decision in regards to a job, a decision for benefits, etc. It can make a huge impact on your life.
Well I think preparation is very important because if you are unprepared you will not be very persuasive. It is nearly impossible to do anything good if you are unprepared. Being persuasive can definitely help you in so many ways so I think it is important.
You have covered some nitty-gritty on persuasive essay writing. Interestingly, you might learn that it is the same thing as polemic essay writing. In our article, we have covered a bit of some aspect to consider when writing an argumentative essay.
Popular Posts
The Top 10 Most Difficult-to-Spot Writing Mistakes
4 Simple Tips for Great Writing
Avoiding Wordiness: 330 Examples & What to Use Instead
The Oxford Comma: The Splice of Life
Who vs. Whom
Affect vs. Effect
How to Take Notes: The 10-Step Guide to Note-Taking (Infographic)
CMOS vs. AP – Recent Changes & Comparison (Updated 1. Nov. 2021)
The Daily Word Counts of 19 Famous Writers
The Ideal Length of Everything You Write Online ( Infographic)
Recent Comments
very normal human (i wish) on Other Words for "Said"
Crapele on Words Everyone Seems to Hate
Also 5th Grader on Word Counter Reading Level Feature
badwriter on Word Counter Reading Level Feature
ZacharyBeast55 on Word Counter Reading Level Feature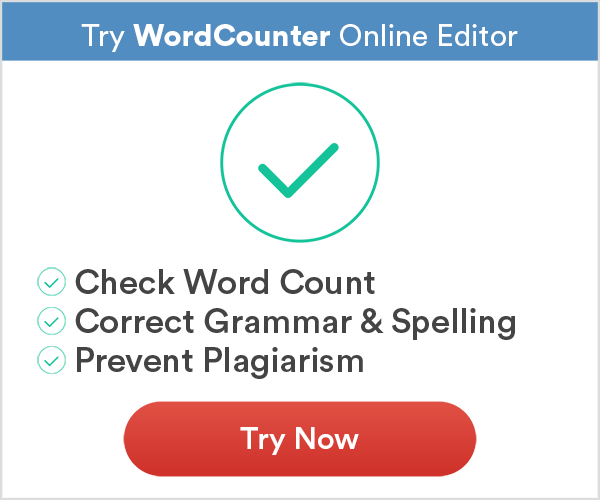 Session expired
Please log in again. The login page will open in a new tab. After logging in you can close it and return to this page.
The 4 Different Types of Essays
Let's face it. At some point in your life, you will be required to write an essay — whether for a school homework, college standardized tests or even for work-related purposes.
There are several basic types of essays to choose from, the most common are expository, narrative, persuasive and analytical. Which one you choose really depends on your objectives. We'll explore each type in depth, and offer recommendations on the typical word counts for each essay type.
Expository Essay
An expository essay gives a brief explanation of an issue, idea or theme. Purdue OWL expands on this, offering some common requirements in step form: investigation of an idea, evaluation of evidence, a systematic and detailed explanation of the idea, and a clear and concise statement of an argument about the idea.
Because brevity is required for this type of essay, the recommended length is around 500-800 words.
In order to be effective, an expository essay should possess:
A clear-cut thesis statement, research question, or statement of intent
A no-frills approach to answering the question or addressing your thesis - factual evidence to support your claim or position
Conciseness
The first paragraph of an expository essay should be the shortest since it only seeks to briefly yet clearly state your thesis, research question, or intent. A maximum of 200 words should suffice.
Now, the succeeding paragraphs will be VERY crucial because they should contain all the necessary details to support your thesis statement. That means they would require a bigger chunk of your word count. But remember to still keep them succinct — no- frills, factual, and straightforward.
Finally, the last paragraph will serve as your conclusion to tie it all together. Emphasize your point but don't dwell on it too much.
Narrative Essay
A narrative essay is all about the storytelling of real-life experiences. This essay type usually relays a personal or experiential account and uses a first-person point-of-view. Any story requires a beginning, middle and end — a narrative essay should be structured in the same way.
According to Essay Info a narrative essay possesses the following qualities:
It is usually written with a first-person point-of-view
It contains vivid imagery and sensory details
It has all the essential elements of a story (i.e. plot, theme, character, setting, style, tone, etc.)
Because descriptive and evocative language is needed for this type of essay, around 1,000 words may be required at the least in order to tell a full-bodied story. Think of a narrative essay as a short version of a novel — each paragraph represents a "chapter" in the story.
Make your essay riveting by adding anecdotes or dialogues into the narrative. Most importantly, end your essay with a conclusion or a personal statement — a takeaway will make your story more memorable to the reader.
Persuasive Essay
A persuasive essay (also referred to as an argumentative essay) makes use of logical reasoning to influence the reader to adopt the writer's point of view. This essay type works harder compared to other essay types because the writer needs to convince the reader to espouse his position. In order to be eloquent and convincing, a definitive rationale or argument is imperative.
The qualities of a persuasive essay include:
Factual evidence
Valid reasoning
Sustaining the reader's interest
A natural progression from one idea to the next - a forceful and convincing conclusion
To create a compelling argument, Scribbr advises an essay length of about 2,500 words . Anything under 2,000 words may be construed as "under-explaining" your point. However, your essay should go beyond just meeting the required length. Your writing should still be concise, on-point and progressive. Avoid fluff or fillers because they will only digress from the topic and may discredit your argument altogether.
Scribbr also provides some useful tips on how to structure paragraphs. It is important for paragraphs "to support a single claim or idea that helps establish the overall argument or purpose of the paper."
To be able to achieve this, having a topic sentence for every paragraph will be helpful. However, the core of a persuasive essay is its ability to provide substantial evidence to support one's argument. Additionally, the use of transitional devices will make your sentences more coherent and cohesive.
Analytical Essay
An analytical essay requires the presentation of an argument or claim by breaking down and examining the core components of an issue, idea, or works of art such as films, books, paintings, etc.
Some of its characteristics include:
An introduction and presentation of argument to highlight the text in the literary work which you will be deliberating about
An analysis of said text which should be relevant to your argument as well as your own take on whether the author's goals were met or not supported by examples
A personal response to demonstrate your in-depth comprehension of the text in formulating your opinion — whether positive or negative
A literary analysis essay can be from 500-700 words. For as long as it covers all the principal points, it need not be lengthy. However, the bulk of your essay should concentrate on the analysis of the text.
Bucks Community College elaborates on these three principles to help you write an essay that has "tight organization and control."
Your writing "must stick with great determination to the specific point of development"
Your essay should have a central idea or thesis that will dictate its development
Your writing should be systematic and organized such that every paragraph aids the reader to have a deeper understanding of your central idea
Here are some other helpful tips to guide you through writing an analytical essay:
Always write in the present tense
Avoid using contractions and informal language or colloquialisms
Avoid writing in the first person
Analyze, don't retell the story
Be critical — your personal response need not be positive
Now that you have a clearer idea of the different types of essays and how to go about each of them, it's time to start writing one. Make sure to use our word counter to keep it succinct.
How to Write Essay Titles and Headers
Don't overlook the title and section headers when putting together your next writing assignment. Follow these pointers for keeping your writing organized and effective.
101 Standout Argumentative Essay Topic Ideas
Need a topic for your upcoming argumentative essay? We've got 100 helpful prompts to help you get kickstarted on your next writing assignment.
Writing a Standout College Admissions Essay
Your personal statement is arguably the most important part of your college application. Follow these guidelines for an exceptional admissions essay.

Essay Guides
Main Academic Essays
How to Write a Persuasive Essay: Structure, Tips, and Examples
Speech Topics
Basics of Essay Writing
Essay Topics
Other Essays
Research Paper Topics
Basics of Research Paper Writing
Miscellaneous
Chicago/ Turabian
Data & Statistics
Methodology
Admission Writing Tips
Admission Advice
Other Guides
Student Life
Studying Tips
Understanding Plagiarism
Academic Writing Tips
Basics of Dissertation & Thesis Writing

Research Paper Guides
Formatting Guides
Basics of Research Process
Admission Guides
Dissertation & Thesis Guides
Table of contents

Use our free Readability checker
A persuasive essay is a type of academic writing where the author presents an argument and tries to convince the reader to adopt their point of view or take a specific action. The goal of a persuasive essay is to persuade or sway the reader's opinion through logical reasoning, evidence, and compelling arguments.
The question of how to write a persuasive essay is often asked by high school or college students. But it is not a secret that the skill of creating a solid persuasive argument is vital not only for students. The ability to form your strong opinion is a very useful instrument to have in life. A person who masters the art of persuading people will be able to build a successful career in any field and build effective relationships. Our academic experts decided to assist you in understanding the importance of this type of academic writing by sharing effective tips on writing an effective persuasive essay, providing examples, general structure, and more. So keep reading and find out everything you should know about persuasive paper.
What Is a Persuasive Essay: Definition
It does not matter whether you know who Jenny Mollen is or not – she was right when saying it. It is time to provide a clear definition of what is a persuasive essay. It is an academic type of paper, which contains an explanation of a specific topic and tries to convince readers of an author's truth presenting it as the most biased and competitive point of view. It contains a logical & valid perspective on the problem. Professional Tip:
Unlike a position paper , the primary purpose of a persuasive essay is to make people take the same point of view regarding a specific topic. Without credible, relevant evidence, author's points will not sound strong enough to ensure an audience. Keep on reading to understand structure and explore exciting persuasive essay college examples!
Elements of a Persuasive Essay
Before we get to guidelines and structure of an essay , it is important to mention what are the three main elements of a persuasive essay. First of all, these are foundation of every effective argument, invented by philosopher Aristotle. The goal of these traditional modes of persuasion is building logical arguments and making your audience more likely to trust them. Let's look at them in more detail.
Ethos It is an element that will help you "sell" your point of view. Through this element, a speaker or writer appeals to ethics. They use words and knowledge for building trustworthiness. They persuade their audience of their credibility, character or intelligence. In this way, the public is more likely to believe arguments made.
Pathos This element helps you evoke feelings of your readers. Through this element, a speaker or writer appeals to emotions. To make your argument more convincing, you should trigger compassion, joy, sadness, anger, or any other kind of emotion.
Logos Through this element, a speaker or writer appeals to logic. Logos will help your readers focus on rational and reasonable validity of your argument.
Persuasive Essay Structure
Do you want to understand how to structure a persuasive essay in detail? Then you should read the next information carefully. A successful writing of a persuasive essay requires a thorough understanding of the fundamentals of this type of paper. You should not only understand your topic and provide good arguments but also know how to structure your thoughts properly. We will help you with that. This guide will explain the fundamentals and major elements of this type of work. So follow the approach we presented below and your persuasive text will stand out from the crowd.
If it get's too challenging, submit your persuasive essay details and pay for professional essay writing at StudyCrumb. Our academic gurus will compose a wonderful essay based on your needs while you are spending time on more important things. 
How to Write a Persuasive Essay Introduction Paragraph
Wonder how to start a persuasive essay ? It is an example of an excellent introduction. An answer to question of how to be persuasive in writing starts with a good persuasive intro. An introduction to this type of academic writing has 2 primary purposes:
Attract reader's attention from opening lines.
Present your topic and reveal goals of writing.
Stay subtle if you want to succeed in your persuasive writing. Identify the topic, purposes, main messages, sources, and target audience before developing an outline and start working on the introduction.
Writing a Persuasive Essay Thesis
Conclude an introduction paragraph with the powerful thesis for persuasive essay. It is a sentence or two that stresses the main idea of your whole paper, which is author's primary argument to persuade the audience. Let's look at the example:
With a good thesis statement your persuasive essay writing is more likely to impress your audience.
How to Create a Persuasive Essay Body Paragraph
Once you have stated your thesis, the final sentence of your introduction paragraph, do everything possible to defend your idea. Develop 3 strong persuasive arguments that will support your opinion. Every new body paragraph starts with primary idea. It is followed by in-text citations and evidence gathered from primary sources. Before writing each persuasive body paragraph, conduct in-depth research and select the most up-to-date, accurate, and credible facts from sources like books, magazines, newspapers, websites, documentaries, etc. Do not use Wikipedia or similar sources. Teachers do not grade them as anyone can edit those websites. Any website where answers provided to necessary questions are shared by some typical Internet users who are not field experts does not count. In general, structure of body paragraphs looks this way:  
Main claim/argument.
In-text citations & other evidence.
Transition to the following paragraph.
How to Write Persuasive Essay Conclusion Paragraph
Many students underestimate the power of conclusion. An introduction should grab reader's attention, but a conclusion should leave a positive impression on your reader and make your writing successful. Here we will explain persuasive conclusion paragraph structure. We also advise our users to look at different  essay conclusion examples . Begin with the short overview of the arguments and corresponding evidence. Reword the thesis statement, which closes the opening paragraph to stress the importance of everything written in your persuasive paper. Do not make a conclusion of more than 5 sentences. Avoid inserting new arguments or evidence in the last paragraph. The only new thing the author can add is his forecast for the future/the way the researched problem may be implemented in the real world. To persuade the reader or encourage him in ongoing research, call him sign a petition/join a support group if you write a debatable speech on politics, for example. Quote all the cited sources properly after the conclusion. The list is called Bibliography or References/Works Cited.  
How to Write a Persuasive Essay: 8 Simple Steps
Step 1:  Choose one of the persuasive essay topics that interests you the most. If you have a strong opinion about something, feel free to talk about it in your persuasive essay. This will not only be interesting to you but also make your readers believe in what you say. Browse our topics for a position paper , they can help you with some fresh ideas. Step 2: Research the question from both sides. Obviously, you should know everything about the issue you are for, but not less important to know the side you are against. To make the reader believe you and take your side you should know the arguments you're trying to convince them against. Step 3: Look for some credible sources. Then read the information carefully and make notes in order to use them later in your paper. Step 4: After you have analyzed all sources, create an outline for your essay. A persuasive essay outline will help you put your thoughts in order and organize your arguments. Create logical connections between your evidence and arguments to make the writing process easier. Step 5: Create the attention-grabbing hook for your persuasive essay to intrigue the reader. Include your hook to your strong introduction paragraph. Capture your audience's attention by including the essential background information in your introduction. Step 6: Write your body paragraphs. Try to keep a logical sequence of your arguments by presenting your evidence consecutively, from the weakest reason to the strongest. Step 7: Write a conclusion. Summarize all the main points you talked about in your essay and restate your thesis. Include a call to action. Step 8: Proofread and edit your text. Read it out loud and correct all the grammar mistakes and typos. You can also give your essay to your friend, they can see it from a different angle. Check if the sentence structure is correct. Delete unnecessary words and parts of sentences. Here's how a template of a persuasive essay on gun control will look. Take a glimpse to get a better idea or simply use StudyCrumb's college essay writing service at once.  
>> Learn more: How to Write a Good Essay
Persuasive Essay Examples: Free Sample to Help on Your Way
To make you understand the topic even better, we have prepared one of the great persuasive essay examples that will give you an overall idea. Feel free to download the available materials or use a sample attached below as a source for inspiration. We hope that this reference will help you organize your thoughts and create an outstanding essay!
Persuasive Essay Format
Another thing you should keep in mind is persuasive paper format. It is important to check formatting once you are done. It includes both in-text citations (direct/indirect) & references. A student must check the way each type of source is cited and references before inserting a new entry in Bibliography . The format for persuasive essay will depend on teacher's guidelines. Review your assignment thoroughly. Pay attention to specifics like a word count, spacing, font and alignment. Anyway, if you don't know proper formatting, here we provided the general guidelines for essay format:  
Word count:  around 500 words. Fonts: Times New Roman, 12-point. A 16-point font is suitable for the title for your essay, unless you specify otherwise. Arial as well as Georgia fonts are also appropriate in essay writing, too. Spacing: Double-spaced. 1.5 works as well. Alignment: justified.  
Persuasive Writing Tips: Main Points
The points listed below stress an important role of a proper persuasive essay writing.
Begin with a clear thesis/controlling point. Establish the focus of writing (place it in the last sentence of an introduction).
Introduce thesis after brief introduction with hook sentence coming first. Make sure you know how to write a hook in an essay .
Develop body paragraphs based on in-depth research. Provide either narrative/descriptive or argumentative points.
Do not forget to add persuasive transition words & phrases. Relate points and make the entire flow of your text smooth.
Insert counterarguments and present and reject opposing opinions.
A conclusion should enhance central idea. Do not make it repetitive!
Writing a Persuasive Essay: Bottom Line
We've created our concise guide that will help you with your persuasive essay writing. Hope with our tips, examples and a general structure you will know how to write a compelling persuasive essay and improve your skills of convincing your audience in written form. Buy a persuasive essay if you just need the result without any hassle. 
How to Write a Persuasive Essay: Frequently Asked Questions
1. how long should a persuasive essay be.
Persuasive essays have no paragraph limits. However, a general word count will depend on whether you are middle school, high school or college student. Anyway, try not to exceed 500 word limit. Keep it shorter but emphasize your most relevant information.
2. How are a persuasive essay and an expository essay different?
The difference between persuasive and expository essays is in their purpose. Goal of expository writing is informing your reader or explaining something. It should shed light on some topic so readers understand what it is about. On the other hand, persuasive writing aims to persuade and convince others.
3. Which three strategies are elements of a persuasive essay?
A formal persuasive essay includes three strategies: issue, side, and argument.
Issue is what your essay is about. Include an issue in your title.
Side (Thesis) means which side of an issue ("for" or "against") you believe in your essay.
Argument is where you are proving your side and convince readers using your arguments and evidence.
Daniel Howard is an Essay Writing guru. He helps students create essays that will strike a chord with the readers.

You may also like
"I think the power of persuasion will be the greatest superpower of all time." Jenny Mollen  
"People often confuse persuasive writing with argumentative one. The main difference is that an author of an argumentative paper should take a certain position regarding chosen topic while an author of another type of paper should also persuade the target audience, his argument is the dogma. In both cases, authors should respect opposing views. No matter what selected topic/research problem is, a student should conduct extensive research outside of class to succeed." Prof. Jeremy Walsh, college teacher of Religious Studies & online writer at StudyCrumb

Hire proficient academic writers with the degrees from the top universities in the US and have your perrsuasive paper completed by an expert!  
Have a language expert improve your writing
Run a free plagiarism check in 10 minutes, generate accurate citations for free.
Knowledge Base
How long is an essay? Guidelines for different types of essay
How Long is an Essay? Guidelines for Different Types of Essay
Published on January 28, 2019 by Shona McCombes . Revised on July 23, 2023.
The length of an academic essay varies depending on your level and subject of study, departmental guidelines, and specific course requirements. In general, an essay is a shorter piece of writing than a research paper  or thesis .
In most cases, your assignment will include clear guidelines on the number of words or pages you are expected to write. Often this will be a range rather than an exact number (for example, 2500–3000 words, or 10–12 pages). If you're not sure, always check with your instructor.
In this article you'll find some general guidelines for the length of different types of essay. But keep in mind that quality is more important than quantity – focus on making a strong argument or analysis, not on hitting a specific word count.
Table of contents
Essay length guidelines, how long is each part of an essay, using length as a guide to topic and complexity, can i go under the suggested length, can i go over the suggested length, other interesting articles, a faster, more affordable way to improve your paper.
Scribbr's new AI Proofreader checks your document and corrects spelling, grammar, and punctuation mistakes with near-human accuracy and the efficiency of AI!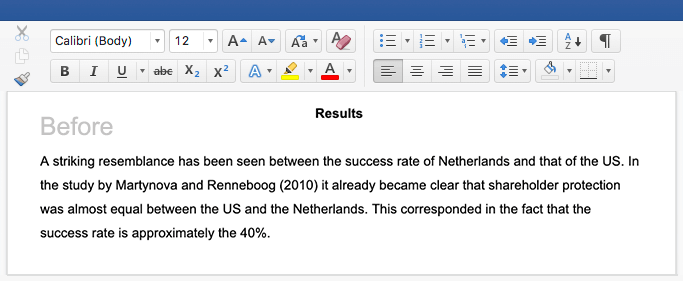 Proofread my paper
In an academic essay, the main body should always take up the most space. This is where you make your arguments, give your evidence, and develop your ideas.
The introduction should be proportional to the essay's length. In an essay under 3000 words, the introduction is usually just one paragraph. In longer and more complex essays, you might need to lay out the background and introduce your argument over two or three paragraphs.
The conclusion of an essay is often a single paragraph, even in longer essays. It doesn't have to summarize every step of your essay, but should tie together your main points in a concise, convincing way.
The suggested word count doesn't only tell you how long your essay should be – it also helps you work out how much information and complexity you can fit into the given space. This should guide the development of your thesis statement , which identifies the main topic of your essay and sets the boundaries of your overall argument.
A short essay will need a focused, specific topic and a clear, straightforward line of argument. A longer essay should still be focused, but it might call for a broader approach to the topic or a more complex, ambitious argument.
As you make an outline of your essay , make sure you have a clear idea of how much evidence, detail and argumentation will be needed to support your thesis. If you find that you don't have enough ideas to fill out the word count, or that you need more space to make a convincing case, then consider revising your thesis to be more general or more specific.
The length of the essay also influences how much time you will need to spend on editing and proofreading .
You should always aim to meet the minimum length given in your assignment. If you are struggling to reach the word count:
Add more evidence and examples to each paragraph to clarify or strengthen your points.
Make sure you have fully explained or analyzed each example, and try to develop your points in more detail.
Address a different aspect of your topic in a new paragraph. This might involve revising your thesis statement to make a more ambitious argument.
Don't use filler. Adding unnecessary words or complicated sentences will make your essay weaker and your argument less clear.
Don't fixate on an exact number. Your marker probably won't care about 50 or 100 words – it's more important that your argument is convincing and adequately developed for an essay of the suggested length.
In some cases, you are allowed to exceed the upper word limit by 10% – so for an assignment of 2500–3000 words, you could write an absolute maximum of 3300 words. However, the rules depend on your course and institution, so always check with your instructor if you're unsure.
Only exceed the word count if it's really necessary to complete your argument. Longer essays take longer to grade, so avoid annoying your marker with extra work! If you are struggling to edit down:
Check that every paragraph is relevant to your argument, and cut out irrelevant or out-of-place information.
Make sure each paragraph focuses on one point and doesn't meander.
Cut out filler words and make sure each sentence is clear, concise, and related to the paragraph's point.
Don't cut anything that is necessary to the logic of your argument. If you remove a paragraph, make sure to revise your transitions and fit all your points together.
Don't sacrifice the introduction or conclusion . These paragraphs are crucial to an effective essay –make sure you leave enough space to thoroughly introduce your topic and decisively wrap up your argument.
If you want to know more about AI tools , college essays , or fallacies make sure to check out some of our other articles with explanations and examples or go directly to our tools!
Ad hominem fallacy
Post hoc fallacy
Appeal to authority fallacy
False cause fallacy
Sunk cost fallacy
College essays
Choosing Essay Topic
Write a College Essay
Write a Diversity Essay
College Essay Format & Structure
Comparing and Contrasting in an Essay
 (AI) Tools
Grammar Checker
Paraphrasing Tool
Text Summarizer
AI Detector
Plagiarism Checker
Citation Generator
Cite this Scribbr article
If you want to cite this source, you can copy and paste the citation or click the "Cite this Scribbr article" button to automatically add the citation to our free Citation Generator.
McCombes, S. (2023, July 23). How Long is an Essay? Guidelines for Different Types of Essay. Scribbr. Retrieved December 8, 2023, from https://www.scribbr.com/academic-essay/length/
Is this article helpful?
Shona McCombes
Other students also liked, how to write an essay introduction | 4 steps & examples, how to conclude an essay | interactive example, how to write a statement of purpose | example, what is your plagiarism score.
N5 English Revison
Writing folio.
The National 5 English portfolio is an externally assessed task. This portfolio is worth 30 marks out of the total of 100 marks. The marks make up 30% of the overall marks for the Course assessment. The Course will be graded A–D.
This is one of two Components of Course assessment. The other Component is a question paper.
So this portfolio (writing) will have 30 marks and will contain two essays . Up to fifteen marks will be awarded for each essay you choose to submit in your portfolio.
Your essays must be your own work and should be redrafted at least once to ensure that they represent your best work. Do not borrow use anyone else's work.
The maximum word count for each piece is 1000 words – excluding lists of sources used in persuasive/discursive essays.
IMPORTANT DEADLINES:
National 5 Folio 1 – WB 16th Sept
National 5 Folio 2 – WB 9th December
SAMPLE FOLIO: On-the-Edge-SAMPLE
Writing Types
1) Discursive. There are two basic types of discursive essay. Firstly there are persuasive essays in which you can argue strongly either in favour of or against a given discussion.
Alternatively, there are argumentative essays. In these you look at a discussion topic in a balanced way.
Finding information for a discursive essay
There are many sources you can use to find information for your discursive essay. These include: relevant books from a library online sources magazines and newspapers television and video family members friends
When looking in the library, focus on the non-fiction and reference sections. When searching online, always think carefully about key words.
Make sure you consider the reliability of all your sources. It is important you keep a note of where all your information comes from. This will allow you to check it again later and to complete your bibliography and footnotes. YOUR FOLIO MUST BE WRITTEN IN YOUR OWN WORDS! QUOTATIONS MUST BE CLEARLY MARKED AND SOURCES LISTED AT THE END OF YOUR ESSAY.
POSSIBLE TOPICS: The Addiction of Fortnite – is 24/7gaming taking over lives? Reality TV – what is it for – just how 'real' is it? Mass Shootings in the USA – what will it take to stop the rising violence? Medical Ethics – what is acceptable in cosmetics/euthanasia Reality TV -how real is it? Celebrity Earnings – who makes the most – how / why? Who pays? The New Space Race – How much, how long, who and why? Chemical Sweetness – healthy or not? Plastic Forever – Do we need plastic? Education Matters – How should schools change to meet needs of 21st century pupils?
A basic structure employed when planning a discursive essay could include: An interesting introduction. A clear indication of your position in relation to the topic. Your first argument, with supporting evidence. Your second argument, with supporting evidence, and so on (the number of paragraphs like this will depend on the number of arguments you can offer). A conclusion, in which you reiterate your position.
2) Creative.
Short stories
A short story is a type of prose fiction.
Prose simply means it is written in sentences and paragraphs, and is not a poem or play script.
Fiction means the story is made up, though of course you can base your story on something that has really happened.
A short story is not a cut-down novel. In a novel the author has time to develop characters and show us many events in their lives. A short story takes characters at an important point in their lives and gives us a snapshot of a significant moment.
The best way to understand what is required in short story writing is to read short stories by different authors. There are many good anthologies of short stories available in libraries or bookshops. Ask for a recommendation if you are not sure where to start.
There are no rules with short story writing but this guide contains some suggestions that should help most people to improve their writing.
Sample Ideas: A character gets loses something significant, a character must go into frightening place, a character decides to let go of something, a game goes badly wrong, somebody takes revenge a character does something for the first or last time, a character finds something that they want to keep.
Point of view
Before you start to write you need to consider what narrative perspective you're going to take – whose point of view you will present in your story. This is usually done in the first or third person.
First person narrative
If you want to tell the story from the point of view of one of the characters, you can write in the first person, using 'I'. This puts the reader inside the mind of that character, seeing things as that character sees them.
The character you choose to tell the first person narrative is important. A story about bullying, for example, will be different depending on whether you tell it from the point of view of the bully or the victim.
Third person narrative
This is where you tell the story from the point of view of someone not in the story, using 'he' and 'she' throughout. This means the story can be told from a more objective point of view.
You need to decide which point of view to take, depending on which is best for your particular story. Sometimes if a story is not working it can help to change it from third to first person narrative or vice versa.
your characters are at the heart of the story. They must seem real and you should aim to make the audience care about them. The plot of the story should reveal something about your characters. For example, the reader should see them developing, at a crisis or a turning point in their lives.
Your characters should also be consistent – doing and saying things that seem to fit their personality.
Limit the number of main characters to a maximum of three.
Also, try not to simply tell your reader about the character – reveal the character to them through actions, gestures and dialogue.
Something of significance must happen in a short story. It is advisable, however, to limit the number of events happening in the plot.
A significant event does not have to be unusually dramatic or violent. Your characters do not have to be abducted by aliens or involved in international terrorism. If you try to make your story too exciting it can become 'over the top'.
A significant event is just one that changes the character. For example, something that makes them grow up, come to a realisation about something or develop. The event itself does not need to be dramatic.
Conflict can arise when a third character affects the lives of two others. Examples of this could be: A parent and teenager come into conflict over the teenager's friend. Two friends come into conflict when a new friend comes on the scene. Parent and teenager have problems when a grandparent comes to stay. A new teacher causes problems between two friends.
Setting is where and when your story takes place. An effective setting can make your story really come to life. You can make your setting effective by using description, dialogue and details.
If you are struggling with setting, it can be easier to set the story in a place you are familiar with. Your description can draw on your experience and is more likely to be realistic.
Dialogue is what the characters say aloud. It helps brings them to life.
It should sound realistic – read it aloud to see if it does.
How the character speaks is part of the way we get to know them. In a short story you have limited space, so use dialogue wisely.
Put inverted commas (" ") round the exact words the character says and start a new paragraph for each new speaker.
Description
Try to have a balance of dialogue and description. Description should have a point in the story – it should not just be filling up space.
Descriptions of buildings or scenery can create atmosphere – for example, weather can be atmospheric. Descriptions of characters can reveal something about their personalities.
Openings and endings
There are many different ways in which you can open a story. You could use: dialogue between characters description of a situation reflection on an event
But whatever the opening, it must make the reader want to read on and get into the story.
You should use your opening to introduce your character, or characters, and the setting. You can then move on to creating the event which will happen to your character or characters in that setting, as well as helping to form the plot.
Endings can be difficult. They have to strike a balance between giving us a sense that the story is complete and avoiding the temptation to tie up all the loose ends in the main character's life. Imagine an ending to a story that read, "Jimmy left the area and became a mechanic then got married and had six children but he never forgot the lesson he learned when he was ten years old, and he never stole again."
While some short stories finish with a 'twist-in-the-tale', do not feel that you have to use this type of ending. These are often quite difficult to write effectively. It is also wise to avoid an ending like "I woke up and it was all a dream" because this is very clichéd.
Writing questions
The following are some questions you can think about in relation to your story. Do your characters seem realistic? Are the main events in the plot relevant to the character's life? Does the story hang together well? Is there a balance of dialogue and description? Does it feel as if it is set in a real place? Are the opening and the ending effective?
Personal Reflective Writing</strong
In a piece of reflective writing the writer not only gives an account of an experience but examines what he or she thought and felt about it, both at the time and later on.
Good reflective writing
You should select any experience that lets you do more than simply recalling events. It needs to be something that allows you to reflect on what happened and show self-awareness.
Compare the following two extracts.
"I had arranged to meet my friends at ten o'clock. I left the house at half nine and walked to the bus stop. I had to wait twenty minutes because the bus was late. Eventually I got to town."
"It was with excitement and some nervousness I set off to meet my friends in town at the agreed time. As luck would have it the bus was late – this day of all days!"
Both examples are about the same experience. Yet the second one has a sense of reflection, thinking back over the event. It is not just a list of things that happened.
To a reader the really interesting things are not the big events and every detail of what happened but the writer's own thoughts and feelings about what happened and how they are described.
Consider these two different introductory paragraphs for a reflective essay entitled 'My Ambition'.
I have always wanted to be an actress. It is my main ambition. Drama is my favourite subject at school and I would like to study it in more depth.
Acting: it has been my sole ambition ever since the day I met David Tennant on a plane coming back from holiday. We sat for hours chatting and planning my next step in my soon to be startling career… Well no, not really, but this is what acting is all about – pretending to be someone else for day, an hour, a while.
The first one is purely factual. The second one uses an anecdote to catch the reader's interest and then adds a further imaginative twist by saying "No, not really".
What to write about
A young girl lying on her bed writing in a diary A young girl lying on her bed writing in a diary A young girl lying on her bed writing in a diary
Concentrate on an event or feeling which has stuck in your mind – it doesn't have to be unusual or earth-shattering.
It could be an object that has significance for you, such as a favourite toy from childhood or an old piece of clothing. Alternatively it might be a recollection of a time you felt a powerful emotion, such as fear or pride.
These are much more interesting than long sections of description about minor details of a holiday. That is not to say that you cannot write about a holiday, but you should concentrate on the part of it that affected you. Readers are not likely to be interested in every detail.
SAMPLE CREATIVE – DO NOT COPY!
It was a freezing, dark October's evening as Franklin Clinton finally arrived at the grimy store in the deserted street. He had walked all the way from his house, at the other side of town, in the wintery weather to buy a scary Halloween mask. In recent weeks, he had heard through friends that the store sold the best costumes in town. As he stopped outside the building, the wind blew chillingly around him and sent shivers down his back. Franklin gulped and peered through the fogged glass of the shop. Inside, there were colourful banners plastered all over the shop and the shelves of the tiny store were covered in leering expressions. The strange masks seemed to stare back at him, challenging him to step inside. It was getting late now; Franklin's watch read 6:57pm. He quickly turned to open the battered, wooden door. It slowly groaned open and he entered the store, hopeful of finding a jaw-dropping mask. The door closed silently behind him, Franklin felt a stab of fear. He gazed around him but strangely he could not seem to find a person who looked in charge of the store. Stepping towards the masks to examine them more closely, he noticed a gorilla mask lying there. Too ordinary, he thought there was a devil mask which lay there too but again he thought it was too basic. Suddenly, out of nowhere a cold, insistent finger tapped his back and Franklin turned around with shock. There he was over-shadowed by a tall, slim, wrinkly man smartly dressed wearing a suit, staring at him, his dark eyes burning into his. "May I help you?" he said sharply. The old figure had slicked back hair and a bushy moustache which lay there on his pale skin. "Are you still open?" Franklin said timidly. "I need to buy a Halloween mask for tomorrow night." "You are very late." the man replied, ignoring the question, "We normally close at seven but I will give you five minutes to quickly choose something." he said. The man's tiny eyes continued to peer into Franklin's. "That's great! Thanks." replied Franklin. "What kind of mask are you looking for?" the man asked pointing to a few on the shelf. "A scary one," Franklin stammered excitedly. The shopkeeper rubbed his chin thoughtfully and pointed to one on the shelf. "This one has been really popular and has real hair." the man said. Franklin stared up at the yellowish one with pointy ears but quickly he decided it was not scary enough. It had blood dripping from the eyes and nose but he wanted something which was scarier. A strange smile formed under the man's thick moustache. His black eyes glowed like two burning coals, as if trying to read his thoughts. "Look around, everything I have on the shelves are in stock." he said. Franklin turned his gaze to the shelves. A pig mask, with long, ugly bone coloured tusks and glossy blood dripping from its snout and eyes caught his eye. Not bad, he thought, but not quite right. A green Frankenstein one with a bolt stuck in his head and a hairy werewolf one with pointy, white fangs were hung on the shelf but again to ordinary Franklin decided. Just not scary enough, Franklin thought, starting to feel a little desperate. I need something that will really scare Scott and Emma. "Young man, I am afraid you must make your decision quickly!" the man in the suit said softly. He had moved silently behind the narrow counter at the front of the store and was fiddling with the till. "We really are closed after all." he said. His voice cold and bitter. "Sorry, it's just-" The phone started ringing before Franklin could finish explaining. The man quickly picked it up and began talking in a hushed voice. "Yes," he said in a quiet voice, "the plastic bags must be strong and capable of holding fluids." The strange man turned his back to Franklin, who wandered towards the back of the store in aim to find any better masks. As he walked, he looked around and caught sight of the man turning the sign over in the window from 'OPEN' to 'CLOSED'. Franklin's legs suddenly felt weak and his nervousness grew but he continued to search for the mask. He passed an alien mask, a vampire mask with pointy, blood-covered fangs and a Joker mask with green hair and yellow teeth. Just not quite right, Franklin thought, sulking. However, at the corner of his eye he spotted a narrow door slightly open at the corner of the store and caught a glimpse of more heads in the gloom. Were there more masks? Was there still a chance? He glanced to the front of the store, the man was still chatting away on the phone. Franklin hesitated but decided to give the door a push and take a peek inside. The door creaked open and Franklin stepped inside the small room and gasped in amazement. "Wow!" he said out loud. Dozens of empty eye sockets stared blindly at Franklin. He stared in horror at the gruesome and deformed faces. Actually, they were hung on rows, probably for sale he realised. However, they remained so ugly and grotesque, so real looking that he choked on his own breath. One mask had its eyes sticking out and the mouth was ripped open with the head of a skeleton popping out and blood all around the mouth. The mask underneath was a clown which had a pale face, yellow eyes and thick, wet-looking blood trickling from its mouth. A rat had bitten into a head of another mask, revealing grey bone underneath and chunks of mottled skin falling off from another mask. Franklin's horror mixed with sheer excitement. He took a mesmerised step into the room, the wooden floorboards creaked noisily. Slowly, he then took a further step to the masks, they had such amazing detail and the skin appeared to be made of flesh, not rubber or plastic. Perfect! He thought to himself, just what I was looking for. He pictured Scott and Emma seeing one of these masks coming at them in the dark of night. He imagined their horrified expressions as he screamed and leaped from behind a tree. That would be amazing he smiled victoriously. Franklin took a deep breath, and stepped even closer to the shelves. Finally, his eyes settled on an unbelievably ugly mask, so ugly it nearly made him gasp. It had a swollen bald head, the skin was mouldy yellow-green and it had gigantic eerie orange eyes which seemed to glow. It had a nose like some beast and the mouth gaped wide, revealing sharp, blood-covered teeth. Staring at the mask, Franklin reached out his hand towards it. Cautiously, he touched its forehead. As soon as he touched it, the mask screamed out.
Just another blogs.glowscotland.org.uk – Stirling site
Essay Writing: Everything You Need to Know and Nothing You Don't—Part 1: How to Begin
Essay Writing Part 1: How to Begin
Introduction
This guide will explain everything you need to know about how to organise, research and write an argumentative essay. It is also available as a video on Capstone Editing's YouTube channel .
I developed this method as a tertiary student and perfected it as an academic. I have taught this system to hundreds of students who have used it successfully to improve their grades and refine their writing skills.
If you are a first-year student, you might think it is easier to skip some of these steps now when you are writing essays as short as 1,000 words. For example, you might be able to read a few sources without noting them and still remember what you read and where. However, it is important to develop sound research and writing skills and practices now so they are already in place as you progress in your studies and start working on longer and more complicated essays.
One of the benefits of using this method is that every step builds on the one before it, so you don't feel as if you are starting from scratch when it comes to actually writing the first draft of your essay. Another is that it allows you to use your time effectively. You will not end up repeating work, for example, going back to search for page numbers. Importantly, it will also help you to avoid unintentional plagiarism, which can occur when students use poor research practices.
Argumentative essays
An argumentative essay (mostly used in the humanities and social sciences) is an essay that puts forward an academic argument, called a thesis statement, in answer to an essay question. This argument must be supported by academic sources (references). You are expected to form your own opinion and argue why it is correct.
This is a different type of essay to an explanatory or descriptive essay, which explains or describes a process or topic in answer to an essay question.
Analyse the question
It is very important that you understand what is being asked of you before you begin researching and writing your essay.
Example: argue, discuss, compare or analyse.
Example: What were the most significant logistic issues confronting European armies in the period 1100–1815 and how were these resolved?
Example: Are there ' eastern ' and ' western ' schools of military strategy? Why? Do you know what period you are being asked to write about? What countries or what themes? Does 'eastern' and 'western' refer to Eastern and Western Europe, or to Europe and China?
If you are writing your own essay question, you need to design a question that allows you to make an argument to answer it. The questions above invite an argument. A question that would not allow an argument to be made in answer is: 'What are two definitions of eastern and western military strategy?' (This would be an explanatory or descriptive essay instead.)
If there is anything you are unsure about in relation to the essay question, it is vital that you clarify this with your lecturer or tutor before beginning any work.
Draft your rough essay plan
Developing a rough essay plan prior to beginning your research will provide you with direction and ensure you use your time effectively.
This plan will indicate the word count of sections you will write on particular topics, which will give you an idea of how much research you need to conduct to write those sections. It will also give you a structure that you can use to organise your research.
It is not intended that you will write a definitive essay plan at this point since you may not have in-depth knowledge of your topic yet. However, having attended lectures and (possibly a tutorial) on the topic, you will know enough to make a rough plan.
Below is an example of a rough essay plan. It lists the components of the essay (introduction, body paragraphs and conclusion), what the topics to be discussed are likely to be and in what order, and the approximate word count of each section. Note that in essays of fewer than 5,000 words, the introduction and conclusion are each normally 10% of the total word count of the essay. The remaining word count is usually divided evenly between the topics, which should be discussed in order of importance.
Question: 'Was indigenous culture completely decimated in the Americas as a result of Spain's colonisation in the 16th century?' (1,000 words) Introduction (100 words) Thesis statement: Spain's colonisation had a negative effect on the indigenous population of the Americas but some aspects of the culture of some indigenous groups survived—it was not completely decimated. Introduce main points or topics to be discussed: disease, language, art and craft, religion Topic 1: Disease and demographic impact (200 words) Topic 2: Language (200 words) Topic 3: Art and craft (200 words) Topic 4: Religion (200 words) Conclusion (100 words) Concluding statement: Thus, while Spain's colonisation of the Americas had a negative impact on the culture of its indigenous peoples, it was not completely decimated, as some aspects survived. Sum up main points or topics that have been discussed: disease, language, art and craft, religion
You will develop and improve your rough plan as your research progresses so that once your research stage is completed, you will have a detailed, comprehensive and well-structured essay plan before you begin writing your first draft.
Planning your introduction and conclusion
As shown in the example essay plan above, for essays under 5,000 words, it is typical to allocate 10% of the word count of the essay (e.g. 100 words for an essay of 1,000 words) to both the introduction and the conclusion. This leaves 80% of the word count for the body of your essay.
An introduction must do two things: 1) make a clear statement that answers the essay question (i.e. your thesis statement) and 2) introduce the main points that your essay will make in support of your argument. You must introduce ALL the main points you will make. You cannot discuss any main point or topic in your essay that you have not included in your introduction. These topics should be listed in the order that you will discuss them in your essay.
Your conclusion must include the following information: 1) your thesis statement and 2) a summary of the main points that your essay made in support of your argument. Your conclusion is a reflection of your introduction but it should not repeat it exactly. Your conclusion must not contain any new information.
Planning the body of the essay and topic sentences
As mentioned above, if your introduction and conclusion will be 10% of your word count each, your body text should be around 80% of your word count. How these words are divided between the main topics depends on the relative importance of each topic. If your topics are equally important, you will devote an equal number of words to each and discuss them in the order that is most logical. If one of your topics is more important than the others, you will discuss it first and spend more words on it compared to the other topics. Likewise, if one of the points is less important than the others, it will be discussed last, in fewer words. Note that in addition to informing how you should divide your word count, the relative importance of your topics will also inform how long you spend researching them.
It is essential that each new paragraph begins with a topic sentence, to ensure your essay is well structured and that your reader can easily follow your arguments. A topic sentence must 1) introduce the new topic to be discussed and 2) clearly link the new topic to your thesis statement, making it obvious how the topic supports your argument.
By starting your research process with a clear understanding of the purpose of writing, and with some idea about the shape of the final essay, you will be in a better position to identify important information to include, what can be excluded, and how your argument can be refined and improved. This process of researching and refining is explained in detail in ' How to Organise Your Research ', the second article in this series.
Related Guides
Essay writing part 2: how to organise your research.
Organising your research effectively is a crucial and often overlooked step to successful essay writing.
Essay Writing Part 3: How to Finalise Your Essay Plan
The key to successful essay writing is to finalise a detailed essay plan, carefully refined during the research stage, before beginning to write your essay.
How to Write the First Draft
By this stage, you will have a clear plan and all the information you need to write a well-structured essay, in a fraction of the time it would otherwise take.
Part 5: How to Finalise and Polish Your Essay
Before handing in any assignment, you must take the time to carefully edit and proofread it. This article explains exactly how to do so effectively.
College Essay Length: How Long Should It Be or Word Limit
6 July 2023
last updated
Colleges require students to submit a written essay as part of their application or learning process. Basically, college essays are short papers that require learners to respond to question in a clear manner. In this case, writers must meet the correct word length to receive good grades. Then, going beyond or below the required college essay word limit creates a negative impression about authors. In particular, credible papers should have a short introduction and conclusion. Also, each of these sections should take-up 10% of the overall word limit. However, the body section should take-up approximately 80% of the stated length. In turn, a minimum paragraph length should be 50-100 words and follow a sandwich rule, which requires one to use at least four sentences. Besides, writers must ensure that a college body paragraph contains a topic sentence, relevant evidence, accurate explanations, and a concluding and transitioning statement. Hence, students must understand the basic college essay length of how long should it be with its word limit.
General Guidelines on College Essay Length
College students communicate their thoughts through essays. Basically, the length of a college essay plays a crucial role in enhancing the learner's ability to express opinions or support a topic effectively. In this case, writers should ensure that each sentence contributes to a central idea or thesis statement . Moreover, 1-page college essays should contain approximately 250 words. In turn, this word limit can allow one to organize ideas in five paragraphs. Because students communicate their thoughts or arguments through writing, the length limit contributes toward enhanced communication. However, by answering the question of how long should a college essay be, the length limit of such a paper varies from 250 to 1000 words, depending on assignment instructions.
Usual Range of a Word Count for College Essays
1. word limit of traditional college essays.
The length of college papers varies in size, depending on prompt instructions. For example, the average length of a common college essay is 500 words, which is approximately two double-spaced pages. Also, a short version of a college essay is 250 words. However, professors may require learners to write college essays for 750 or 1000 words to make papers for about 3 pages in length on extended essay topics . In this case, college students may submit papers that meet such criteria. Besides, answers to essay questions or body paragraphs should contain between 200 and 800 words. As for long college papers, such papers should be between 1000 and 2000 words. In turn, these lengths and word limits help students to organize their papers with compelling answers to prompt questions.
A. Other Features of Traditional College Essays
The length limit of ordinary college essays ranges within 250-1000 words to avoid vagueness when communicating an intended message. For instance, college lecturers, professors, and tutors give assignment prompts that require students to respond accurately and straightforwardly by following a typical essay structure with a traditional essay outline . In this case, learners should use short word limits to organize the most compelling evidence to support the arguments presented. Moreover, a brief scope prevents one from including vague and weak ideas in a paper. As a rule, students should make sure to fully explain and analyze each example included in a paper as evidence. In turn, this approach helps to address a single idea in each paragraph. Hence, college essays should have a short length that allows students to communicate effectively.
2. How Long Should a College Application Essay Be
College application essays vary in size when compared to ordinary assignments. Basically, the length of a college application essay should be between 200 and 650 words. For instance, a college committee requires students to submit short personal papers that express their interests and inspirations. Moreover, this word range provides adequate space for students to convey their personality, passions, and writing abilities to the admission or selection panel. Since a college application essay has a strict word length, one must ensure that titles and other explanatory notes fall within a required word limit.
A. Why College Application Essays Should Be From 250 to 650 Words
Colleges require students to submit application essays that range between 250 and 650 words because such papers allow committees to learn more about students. In particular, the shorter length of application essays gives aspiring students adequate space to express their interests and unique personality traits. Besides, admission committees use such application paper length to determine if students can follow instructions effectively by meeting a word limit and providing strict and clear messages. In turn, going beyond or below a word limit may lead to possible rejection by admission committees from a practical perspective. Hence, short college application essays intend to allow admission committees to learn more about applicants beyond test scores and grades.
Length of Each Part of a College Essay
An ordinary college essay should have three main parts that help to communicate an intended message. Basically, these three sections include an introduction, body, and conclusion. Moreover, each of these three parts should have a different length. In turn, a college admission essay should have the same length but containing another type of content. However, the rule for observing a traditional word limit should be similar in all the instances. Hence, word limits that students should remember when they cope with writing their papers are:
I. Introduction of a College Essay: 25-100 Words
The introduction of an ordinary essay should contain approximately 10% of the overall word length. For instance, the introduction should give a clear overview of a topic and help readers to develop a picture of what to expect in the body section. In this case, students should provide a brief background of body paragraphs to avoid going beyond the 10% limit. Then, one should include a clear thesis statement in the introductory section. Basically, these details should take-up a small part of a college essay. However, if a paper contains 1000 words, students should write the introduction in 100 words.
II. Body Section in a College Essay: 200-800 Words
The body section of a college essay should contain approximately 80% of the entire word length. In this case, the body section includes several paragraphs that support a thesis statement. Moreover, each body paragraph must contain relevant evidence and explanations. Hence, students must ensure that the essay's body covers the largest space. In turn, if a college paper has 1000 words, writers should spend 800 words for body paragraphs to explain the main ideas.
III. Conclusion of a College Essay: 25-100 Words
The concluding paragraph should take up 10% of the essay's word length. For instance, the concluding section should contain a summary of the main points communicated in a college essay. In practice, students should restate a thesis statement and recapitulate the significant issues discussed. Hence, this information should take-up a small portion of a college essay limit. In turn, if a college paper contains 1000 words, learners should write a conclusion by using 100 words.
How to Pay Attention to Paper Requirements
Students must pay attention to essay requirements given by lecturers or admission committees. For instance, ignoring basic instructions may lead to lower grades or rejection. In turn, professors and admission officers focus on identifying the learner's ability to observe instructions and determine word limit requirements by providing clear and strict messages. Hence, guidelines that students must keep in mind when writing a college paper are:
1. Minimum Length Requirement
The college essay's minimum length refers to the least number of words that a student must write. Basically, instructors and admission officers give students a range of words that must be used for writing a college essay. In this case, writers cannot submit a college paper with lesser words than a minimum length. Hence, failure to meet a minimum length requirement of a college essay leads to losing points or denial from admission.
2. Maximum Length Requirement
The maximum length requirement refers to the highest number of words that a paper must contain. In most cases, lecturers and admission officers do not grade the content beyond the maximum number of terms indicated in the instructions. Moreover, students should observe this word limit to avoid unnecessary penalization or deduction of marks for failing to follow instructions. As a rule, learners should not exceed 10% of the whole word count of a college paper length. In turn, if such an essay must be 500 words, students must not exceed a whole word count of a paper more than 550 words.
Possibilities to Go Over or Under a Word Limit in Colleges Essays
Some educational institutions allow students to go over or under the given limit. As a rule, one should either surpass or fall behind a given word limit with 10%. However, one should avoid these possibilities because of the following reasons:
1. Ways of Adhering to Guidelines
Students must demonstrate their ability to adhere to rules. When professors instruct students to complete an essay in 250 words, they do not want one to submit three typed pages. Instead, they expect learners to present a powerful piece that communicates a central message in one double-spaced page. Hence, writers should overcome such an issue by adhering to a stipulated word limit.
2. Negative Impression
Lengthy essays with no sense make readers develop a negative perception of authors. For instance, submitting college papers that go beyond an established word limit makes writers appear overconfident. Basically, such cases may occur in college application essays. Moreover, long pieces may force admission officers to think that such applicants cannot organize their thought clearly. In turn, such negative impressions may lead to a possible rejection of a lengthy application essay.
3. Poor Editing Skills
Going beyond given word limits shows that a writer has poor editing skills. For example, outstanding students can edit and remove unnecessary details. In this case, learners should demonstrate these skills by reviewing their works to reduce the number of irrelevant words and enhance the clarity of the essay's message. Also, rereading through a college paper reveals words, sentences, or paragraphs that do not contribute to a paper. In turn, one should eliminate such vague details to ensure that a written piece meets the necessary word limits.
How to Work Out With a Length Limit of a College Essay
Students should rely on a fair editing process to meet a required word count limit. For example, students should remove weaker evidence, in-text citations, or arguments to reduce the number of words if they go beyond those stated in paper instructions. In other instances, learners should define new and robust evidence to support the main points when college essays contain fewer words than needed. Moreover, students with practical editing skills should check if each paragraph appears relevant to a central argument. Then, writers should ensure that each body paragraph addresses one point related to a thesis statement. In turn, such an approach helps to control the number of words that one must use for a college essay.
1. Word Count Filler
Word count fillers refer to details that a student adds to a college essay to meet a requested length of words. In particular, learners should ensure that all word count fillers remain relevant to a topic. Unfortunately, many students make a mistake of using irrelevant words in their works to achieve a required count. As a result, this approach lowers the essay's quality through a distortion of the main message.
2. Plagiarism
Students should avoid all forms of plagiarism because it shows a lack of originality. Basically, plagiarism exists when a student uses information from external sources without acknowledging it effectively. Besides, plagiarism leads to a punishable academic crime. In this case, students should paraphrase or quote information by using acceptable academic guidelines or writing formats, such as APA 7, MLA 8, Harvard, or Chicago//Turabian, among others. Similarly, they should include an in-text citation for the mentioned, summarized, or translated evidence to overcome all plagiarism cases.
3. Abstract
Some college essays may contain an abstract, including a summary of the main ideas presented in the body section. As a rule, a college abstract should contain between 100 and 200 words, and it is not counted for the essay's word limit. Basically, this rule applies regardless of the paper's length. In turn, learners should write an abstract after completing a paper and ensuring that they deal with all the necessary guidelines.
Good and Bad Strategies to Meet a Length Requirement
Students use different methods to meet a word limit required in a college essay. For example, some of the bad strategies that writers use to complete the essay's length include using wordy sentences, including irrelevant details, and copy-pasting. Basically, these methods lead to plagiarism and vagueness in an intended message. However, one may use acceptable practices, like adding strong evidence while removing weak ones. In this case, students should identify irrelevant details during the editing process. Besides, writers should add more substantial pieces of evidence to support central claims.
1. Dealing With an Unspecified Word Limit
Students may come across strange circumstances where instructions fail to stipulate the word limit's exact number. In such a case, learners must submit a college essay with three paragraphs to meet a minimum length. Basically, students should include the introduction, body, and conclusion paragraphs. In turn, these three sections should add up to 250 words in total or one double-spaced page.
2. Coping With a 5-Paragraph Essay
While colleges require a five-paragraph essay, students should attain a minimum length of 500 words. In this case, one should follow the basic requirements of 5 parts of an essay – introduction with three body paragraphs and ending with a concluding section. Besides, three body paragraphs may have the main argument, counterargument, and rebuttal paragraph if it is a persuasive essay . In turn, students must submit a persuasive essay that proves a specific point to be more valid.
3. Determining Discussion Posts
A discussion post refers to a one- or two-paragraph essay that requires students to express their thoughts briefly. Basically, discussion post responses are popular these days because they help learners to acquire critical thinking skills. Despite their short length, discussion posts are useful in showing how students perceive a situation. Besides, they allow writers to express their thoughts toward a subject.
Defining a Length of a Paragraph in a College Essay
College essays should have body paragraphs that contain a reasonable length. As a rule, a typical body paragraph should contain four or more sentences from 50 to 100 words. In particular, a section must contain a topic sentence, supporting evidence, explanation, and concluding and transitioning statement. Moreover, students must be sure that these four sentences follow a sandwich rule, which enhances the main ideas' communication. However, one should not use a paragraph that fills an entire page, or it must not exceed 150-200 words. In turn, such practices affect the essay's readability.
Summing Up on College Essay's Length Limits
College essays allow students to communicate their thoughts or arguments through writing. In this case, the length limit of college essays contributes toward enhanced communication. Basically, learners must write their papers by following basic word count limits and ensure that they meet assignment instructions. In turn, failing to follow instructions may lead to undesired outcomes, like loss of grading points and rejection of college admissions. Hence, some tips that one should consider:
The length of typical college essays ranges between 250 and 100 words.
The length of a college application paper ranges between 200 and 650 words.
College students should rely on practical editing skills to meet the necessary word count and avoid plagiarism.
To Learn More, Read Relevant Articles
How to write an exemplification essay with tips and examples, how many paragraphs are in an essay or how long it is in words.

About Michelle Waters
Curriculum Vitae
Tools I Use
Podcast Episodes
How To Be Our Podcast Guest
Member Login
Member Helpdesk
Support Portal
Resource Partners
Writing Partners
Certificate Verification
How To Contribute
by Michelle Boyd Waters, M.Ed.
How Many Words Are In This Essay?
July 9, 2014 in Pedagogy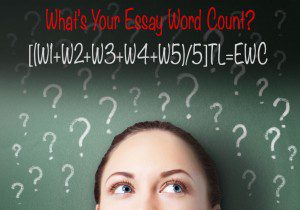 Have you ever had those students who try to get away with doing as little work as possible? Silly question to ask of teachers, right?
While their more industrious peers, when confronted with an essay assignment, will craft a working outline, write a rough draft, go back and add more details and information, to finally end up with an essay of decent, if not prodigious, length.
Our students with brevity as their super power will write something like this:
The sky… is blue.
Yes, I am exercising my hyperbole license. We have all had that student, though, who insists an entire argumentative essay is contained within one paragraph. That's where the minimum essay word count comes in.
My first year of teaching, I told my 10th graders they would need to write a minimum of 500 words. Much gnashing of teeth ensued. (Somehow, the number FIVE HUNDRED sounds huge.) For the record, this blog post is 156 words long.
This particular group of students honed in on the fact that it would take a month of Sundays to count the words in a five hundred word essay.
That's when I remembered all those galleys of copy I had to word-count in my high school journalism days. For some reason, the way my teachers explained it to me then made sense to me, but I had some difficulty translating that process easily to my students.
So, after consulting with the math teacher upstairs, I created this set of instructions and algebraic equation. (Talk about math across the curriculum!)
Essay Word Count
Ask your students to write out the rough draft of their essays, and then follow these instructions to determine the word count:
Choose five normal length/written lines of your essay.
Short words like "a," "an," "I," and "the" are counted individually, unless two of them are next to each other. Then you can count them as one.
Remember that the average word is five characters long.
Repeat Step 2 on the four other lines you chose. Words on a line = W
Add up the five numbers that you have.
Write this number at the top of your essay and circle it.
Write that number at the top of your essay and put a box around it.
Multiply the number of lines in your essay (boxed number) by the average number of words on a line (circled number). Total Lines = TL
The resulting number is a close approximation of the number of words in your essay. Essay Word Count = EWC
Since my students seemed to be very mathematically inclined, I gave them the following equation to help them remember how to find their word counts:
[(W1 + W2 + W3 + W4 + W5)/5]·TL = EWC
Yes, I know that equation looks rather scary to us logophiles, but my classroom math gurus loved it, and I put them in charge of helping those of us without an algebraic aptitude. Problem solved.
Related topics: Teaching Writing
About the author
Michelle Boyd Waters, M.Ed.
I am a secondary English Language Arts teacher, a University of Oklahoma student working on my doctorate in Instructional Leadership and Academic Curriculum with an concentration in English Education and co-Editor of the Oklahoma English Journal. I am constantly seeking ways to amplify students' voices and choices.