Basic Guidelines For Writing Essays in Spanish
Students tend to focus on speaking practice while learning Spanish, so they often neglect writing. However, most educators emphasize its importance for mastering the language. They say it's impossible to become fluent in a particular language if one doesn't train writing skills. 
Therefore, teachers give a lot of essay assignments to students. This type of homework is a great way to inspire them to think and communicate in Spanish effectively. It may be quite difficult to complete such a task. However, it's one of the most effective ways to learn Spanish or any other language.
You may be tempted to go online and find the best essay writing service to have your essay written for you. This may be helpful when you're pressed for time, but in the long run, you're missing an opportunity to improve your own essay writing skills. That's why we are going to provide you with some recommendations on how to ease the writing process.
Some tips on writing in Spanish 
Be careful with word spelling. Remember that teachers pay special attention to spelling so it can either make or break your student image. Having good spelling makes a positive impression of your writing skills and boosts your grades. 
Make your essay coherent with the help of connectors. Use them to explain the relationship between the ideas so your essay doesn't look like just a list of thoughts and facts. 
Pay attention to syntax or the word order. As you need to stick to the academic style, try to keep the traditional order such as "subject + verb + objects". This will also help you express your opinion in a simpler way, so it's more clear to the reader.
Avoid word repetitions by using synonyms. Frequent repetitions make your text boring and heavy. If you use the same words again and again, your essay will look dull. Hence, try to find synonyms in Spanish thesaurus and replace the most commonly used expressions with them. 
Before you create a final version of your essay, let someone read it and give feedback. It's hard to be objective about your writing, so ask another person to tell you which ideas are less clear if your text contains any confusing phrases, and what are the positive aspects that can be reinforced. 
Do not write the essay in your native language first to translate it into Spanish then. This approach is not viable for mastering a foreign language. The only thing that you are doing by translating the text literally is practicing the grammatical structures that you have learned. This doesn't help you learn new idioms and collocations that don't follow the general grammatical rules. 
Now that you know how to make your writing better, let's consider a step-by-step guide to essay writing in Spanish. 
Pick an interesting topic 
If possible, choose a topic you are truly excited about. Unless the specific title was given to you by instructors, find a theme you want to research and write about. True interest is what will drive you towards creating an excellent piece. If you enjoy reading about the subject you are going to analyze in your essay, then you will definitely succeed in writing. Remember that decent work can be done only if you are passionate about it. 
Brainstorm the ideas 
When it comes to any project, brainstorming is an integral stage of the creation process. This is one of the most efficient ways to gain insights and generate new ideas. You can use this technique to think of the main supporting arguments, an approach for a catchy introduction, and paragraph organization. You can also try freewriting and/or make a brief outline to ease the writing process itself. 
Create an introduction 
Probably the main rule about creating an introduction that you have to stick to is adding a clear thesis statement there. It must be included in the first paragraph to give your essay a certain direction and help the readers focus their attention on the topic. Also, your introduction must be catchy and intriguing to evoke the desire to read the essay further and learn more. 
Organize an essay body 
It's essential to make the body paragraphs organized logically. You need to make sure that each of them is closely related to the main topic and discusses one major point. Each body paragraph must consist of a topic sentence and supporting arguments with evidence. It's very important to write sentences in a logical sequence so they follow each other orderly. Also, since paragraphs shouldn't overlap in content, add smooth transitions from one to the other. 
Sum up the content 
The vital requirement to the conclusion is that it must logically relate to the original thesis statement. Generally, it's not acceptable to introduce new ideas in the conclusion. Instead, you need to sum up the main points mentioned in the essay's body. It's also forbidden to add any off-topic ideas to the last paragraph of your paper.
Check content relevance and cohesion 
Once you complete the conclusion, read through the essay for relevance and cohesion. Make sure that the whole piece is on the topic and in the mode required. In particular, check if body paragraphs support the thesis statement and whether the conclusion relates to it. After that, read your paper once again to see whether the parts connect together well. Think if there are logical links between ideas and if you need more transitions. 
Read for clarity and style
Scan your essay to find out whether some sections may be unclear to the reader. Analyze the text to find out if it sounds academic and polished. Check if there are any vague pronouns, excessive wording, or awkward phrases. Don't forget to make sure that all points are listed in similar grammatical forms.
The last stage of your writing process is final proofreading. Read your paper the last time looking at grammar, spelling, punctuation, verb tense, word forms, and pronoun agreement. Correct all the mistakes to make your work excellent. 
Remember that the most important thing about learning a foreign language is a regular practice. Therefore, you should use any opportunity provided by instructors to polish your skills. Hopefully, the recommendations given above will help you write an excellent essay and master the Spanish language!
Take your first step to finally feeling comfortable speaking Spanish
Let's connect you with a hand-picked native-speaking tutor today.
855-997-4652 Login Try a Free Class
The Best Spanish Essay Writing Tools in 2023
Level up your Spanish texts and become a Spanish essay writer!
When we learn a new language, we love to continue exploring new possibilities to practice it. We like to watch movies in the original language, meet and speak with native Spanish speakers, read books, etc.
One important skill to keep practicing is writing.
Through written words, we can communicate more easily on social media, with our foreign coworkers, and even with friends at school.
However, the exercises we receive in class often are not enough. We must also look for new ways and tools to refine our writing in Spanish.
In this article, we will share some tools, online platforms, and software applications that can be useful in strengthening your writing.
Let's start!
Join 559 million people on the planet who speak Spanish! Sign up for your free trial Spanish class today. ➡️
Explore and Discover Essay Writing Tools in 2023
The following digital programs will help you work on your writing skills in Spanish and successfully complete your essays and texts.
Some are dedicated to specific writing areas like verb conjugation, grammar review, and practice exercises.
Keep reading!
1. Reverso Conjugation
As you may know, the conjugation of verbs in Spanish can be complicated. Reverso is a tool that can help you overcome this difficulty.
This platform is very intuitive in terms of verb conjugation.
All you need to do is write the verb you want to consult, and it'll show you all the verb tenses and their conjugation.
You can consult the verbs by writing them in infinite form or already conjugated since it easily recognizes any of the two options.
Use this platform by entering the link directly from your preferred browser, either on your computer or cell phone.
It's also available to download the app for iPhone and Android phones.
In addition to conjugations, you will also find other options such as synonyms, correctors, translators, and many more that you can use the more advanced your level of Spanish is.
Don't forget that this option can also be found in the Real Academia Española RAE dictionary.
Every time you look up the verb's meaning, it also allows you to conjugate it.
2. Simplified
Artificial Intelligence is growing rapidly, and you can find more robust platforms and applications like Simplified.
You can write in Spanish with its AI Writer module in its essay checker or translate it from your language.
This AI writer has over 50 writing templates with which you can generate content, from product descriptions, titles, and advertisements to articles and books.
It's an essay generator tool with an easy-to-use and intuitive format with user support, a blog, and video training to get the most out of it.
You can download the app for iPhone and Android, use the Chrome extension, or the WordPress plugin.
You can opt for the free plan with limited use or choose other monthly plans ranging from $20 to $81.
We recommend: The Top 5 Spanish Grammar Rules You Can't Afford to Ignore
3. iScribo
If your writing level is more advanced, iScribo is for you!
This AI language assistant will help you to give the final touch to your documents and improve them to communicate the message you want to share.
iScribo checks and corrects grammar, vocabulary, tone, fluency, and many more features of the Spanish language to improve your writing skills.
This tool is simple and very easy to use.
The editor is friendly, it'll mark those words or sentences that need improvement, and it'll also help you with the syntax.
It can even detect your document's formal or informal tone and correct it accordingly to create sentences that connect with your target audience.
This software is available for use on computers and cell phones. You can get the 7-day trial period and then pay $1 weekly to use it.
4. Language Tool
Language Tool is another AI language assistant that can help you check your Spanish grammar.
This program includes a personal dictionary, quality scoring for evaluating style and grammar, and more.
The software will mark errors as simple as typos or misspellings so that no mistake is overlooked.
It also checks and corrects grammatical errors and will tell you why it's wrong and what would be the correct use of the grammar rule.
Some corrections Language Tool checks are wrong plural forms, incorrect subject-verb agreement, and misuse of grammatical structures, among others.
It can also check capital letters and punctuation. Since capitalization in Spanish is different from English, we tend to misuse them.
This program is available in all internet browsers, mobile phones, computer apps, and add-ons in Word and E-mail programs.
You can use the free version with limited benefits or pay an annual subscription of approximately $35 to access more benefits.
5. Google Docs
The famous Google Docs is one of the most used essay-writing tools.
Not only because it's preceded by years of experience and creation but because it has built-in tools to create documents successfully.
It's no longer just a word processor. It allows you to work anywhere without installing the program on your computer.
After creating a user, you can start writing without having to save all the time, since it includes an automatic saving option that saves your file every time you make a change.
It includes ready-to-use templates for any type of document you want to write. You also have different formatting, style, and headlines at your disposal.
One of the features we like the most is the spelling and grammar checkers, citation tools, and a translator.
Smart Compose, the essay bot, and virtual assistant, will help you write faster and with fewer errors so you can focus on the ideas you're developing.
This software is free; you just have to create an account with Google and are ready to go!
Read also: 10 Ways to Learn How to Think in Spanish
Practice your Spanish writing with Kwiziq!
With this program, you will be able to do Spanish writing exercises according to your level of the language.
All exercises are done by native Spanish teachers who will boost your writing skills and help you gain confidence.
The software will grade each exercise you do, and for each mistake you make, it'll teach you how to correct it and give you more lessons to practice the grammar rule until you have mastered them.
The platform will help you improve your Spanish learning process through proven techniques.
The Kwizbot virtual teacher, which works through artificial intelligence, will encourage you to correct mistakes and avoid frustration while you improve your writing.
You can choose to use the free plan, an annual plan for $144 per year, or choose other more affordable options.
How to Take Advantage of AI to Write Essays
Although using artificial intelligence may sound like cheating when doing a task as complex as writing, it can benefit you and help you learn.
Your productivity will benefit since it'll give you specific suggestions that will facilitate the writing of documents, such as grammar checks and proofreading.
In addition, when you're writing in a second language that is not your mother tongue, AI can give you a very realistic approach to the quality of your writing with a natural touch of Spanish.
When you're writing, and you're not sure if you're doing well, artificial intelligence will help you reduce stress or anxiety.
It'll save you time since passing your text through a Spanish grammar-checking software will help you be sure that your document will be high-quality work.
See also: Does Being Bilingual Speed-Develop Your Brain?
Improve Your Writing and Your Spanish Essays Starting Today!
You already took the first step, taking classes to learn Spanish.
Now all that remains is to work on your linguistic skills, and soon you will be fluent in writing Spanish.
And although it's challenging to write documents and essays in Spanish, it's not impossible to handle it like an expert with the proper guidance and necessary practice.
In addition, it's increasingly necessary to have bilingual people since interpreters, transcriptionists, and translators are needed in different organizations and companies worldwide.
Are you ready to become a Spanish writer?
At Homeschool Spanish Academy, our team of Guatemalan teachers is trained to teach you Spanish and practice your writing skills.
Sign up for your free trial class and discover why students love our 5-star Spanish instruction classes.
Click here to check our prices and our programs available for all ages.
Your future is waiting for you!
Join one of the 40,000 classes that we teach each month and you can experience results like these
"This is the best way for your kid to learn Spanish. It's one-on-one, taught by native Spanish speakers, and uses a curriculum."
– Sharon K, Parent of 3
"It's a great way to learn Spanish, from native Spanish speakers in a 1-on-1 environment. It's been fairly easy to schedule classes around my daughter's other classes. The best value for us has been ordering multiple classes at a time. All the instructors have been great!"
– Cindy D, Parent of 3
"HSA offers very affordable, quality, one on one classes with a native speaker. My son has greatly benefited from taking classes. We have seen his confidence increase as well as his pronunciation improve because he learns from a native Spanish speaker. HSA has quick, personal customer service. Our family has been very pleased with our experience so far!"
– Erica P. Parent of 1
Want more Spanish resources? Check these out!
The Beauty of Spanish Sign Language
Multilingual Mastery: How Many Languages Can You Learn?
The Journey of Becoming Trilingual
Saying It Like a Native: Exploring Spanish Idioms
Adapting Education: Spanish Lessons for All Learning Styles
Speak Up! Enhance Your Conversational Spanish
12 First Day Of School Wishes And Quotes In Spanish
15 Fun Spanish Icebreakers for High School Students
Recent Posts
The End of the Year Vacation Guide 2023 You Were Looking For - November 17, 2023
How Did All Saints Day Celebrations Started? - November 8, 2023
Tracing the Beginnings of Homeschool Spanish Academy - October 25, 2023
Related Posts
3 quick tips to teach your child spanish faster, guaranteed, 8 brain benefits to learning a second language, 4 essential elements of an effective homeschool spanish curriculum, which online spanish program is best for my child three great options to consider, leave a comment cancel reply.
Your email address will not be published. Required fields are marked *
How do I go about writing my essay in Spanish?
When writing your essay, it is important to think about the structure so that it reads well, as well as making sure the language and grammar is accurate. Start your essay by introducing the topic and letting the reader know exactly what you will talk about (e.g. en este ensayo exploraré/hablaré sobre...). Your first paragraph should be an introduction to the subject in general (e.g. hoy en dia, __ tiene una gran influencia en la sociedad...) before moving on to more specific points (e.g. advantages/disadvantages). Make sure you also write a conclusion as many students forget this or think it is not important. The conclusion should sum up your main points and give an overall view of what you think on the subject.
In terms of the actual language, try to use a variety of tenses and vocabulary to show off what you know. It is very easy to get the subjunctive in there with sentences such as 'pienso que/me parece que/es importante que... etc' and these will really impress examiners if you can use them correctly. There are lots of useful essay phrases and connectives that you can pre-learn and include in your essay like primero/segundo, sin embargo, no obstante etc (I can provide a list and go through some) and idioms such as 'la otra cara de la moneda' that will make your essay stand out.
Related Spanish A Level answers
Translate the following sentences into english., how should i structure an opinion essay in spanish, how do you use the pluperfect tense, how do you conjugate the verb 'tener' in the imperfect subjunctive, we're here to help, company information, popular requests, © mytutorweb ltd 2013– 2023.
Internet Safety
Payment Security
Books / Audiobooks
Learning Method
Spanish Culture
Spanish Grammar
Spanish Travel
Spanish Vocabulary and Expressions
Study Guide
Spanish Essay Phrases: 40 Useful Phrases for an Impressive Writeup
7 Comments
May 30, 2019
Follow Us Now
Do you need to write a lot of essays in Spanish? If you do, don't worry. It's about to get a little bit easier for you because here in this article, we've listed many useful Spanish essay phrases that you can readily use in your essays.
Feel free to pepper your essays with the words and expressions from this list. It would certainly elevate your essays and impress your teachers. You're welcome!
Get the PDF ( + MP3!)
No time to read now? Then you might opt to get the list in PDF instead. If you sign up to the newsletter, you'll get the list of Spanish essay phrases in PDF format plus free audio files.
Spanish Essay Phrases
Additional Resources
You can also check out the following resources:
84 Spanish Expressions for Agreeing and Disagreeing
Common Spanish Verbs
Expresiones útiles para escribir en español
Looking for more Spanish phrases? Check out this e-book with audio!
Try to use the essay phrases in Spanish that you learned in this lesson and write a few example sentences in the comments section!
About the author
Janey is a fan of different languages and studied Spanish, German, Mandarin, and Japanese in college. She has now added French into the mix, though English will always be her first love. She loves reading anything (including product labels).
VERY VERY useful !! Gracias
Amazing! This will definitely help me in tomorrow's spanish test 🙂
Sounds good
Thanks for the assistance, in learning Spanish.
Amazing article! Very helpful! Also, this website is great for Spanish Beginners.
It's easy when you put it that way
Session expired
Please log in again. The login page will open in a new tab. After logging in you can close it and return to this page.
Spanish Writer Freelance
65 spanish phrases to use in an essay.
If Spanish is not your first language, memorizing specific phrases can help you improve your essay-writing skills and make you sound more like a native speaker. Thus below, you will find a list of useful phrases categorized by groups to help you appear more proficient and take your essays to the next level!
Introductory Phrases
Based on my vast experience as a freelance writer , I can say that starting an essay is undoubtedly the most challenging part of essay writing. Nonetheless, many phrases have proven to help organize my thoughts and form cohesive and intriguing introductions, such as:
• "Para empezar" – To begin with
• "Al principio" – At the beginning… 
• "En primer lugar" – To start… 
• "Empecemos por considerar" – Let's begin by considering/acknowledging 
• "A manera de introducción" – We can start by saying…
• "Como punto de partida " – As a starting point
• "Hoy en día" – Nowadays…
You can also use phrase to introduce a new topic in the text such as:
En lo que se refiere a – Regarding to
Respecto a – Regarding to
En cuanto a – Regarding to
Cuando se trata de – When it comes to
Si pasamos a hablar de – If we go ahead to talk about
Concluding Phrases
It is also crucial that you know how to finish your essay. A good conclusion will allow you to tie all your ideas together and emphasize the key takeaways. Below, a few ways in which you can begin a concluding argument:
• "En conclusion" – In conclusion
• "En resumen/resumiendo…" – In summary
• "Como se puede ver…" – As you can see
• "Para concluir" – To conclude
• "Para finalizar" – To finish
• "Finalmente, podemos decir que…" – We can then say that…
• " En consecuencia, podemos decir que…" – As a result, one can say that…
• "Por fin" – Finally
Transitional Phrases
Transitions phrases are crucial if you wish your essay to flow smoothly. Thus, I recommend you pay special attention to the following sentences:
• "Además" – Besides
• "Adicionalmente" – In addition…
• "Dado que…" – Given that…
• "Por lo tanto" – Therefore
• "Entonces" – Thus/So
• "Debido a…" – Hence
• "Mientras tanto" – Meanwhile
• "Por lo que" – This is why
• "Desde entonces" – Since then
Argumentative Phrases
When writing essays, it is very common for us to need to include argumentative phrases to get our message across. Hence, if you are looking for new ways to introduce an argument, below a few ideas:
• "Por otro lado…" – On the other hand…
• "En primera instancia…" – First of all 
• "A diferencia de…" – As oppossed to
• "De igual forma" – More so
• "Igualmente" – The same goes for… 
• "En otras palabras" – In other words
• "A pesar de que…" – Although 
• "Aunque" – Even though 
• "En contraste" – By contrast 
• "De hecho…" – In fact… 
• "Sin embargo" – Nevertheless
• "No obstante" – However
Opinion Phrases
There are many formal (and less formal ways) to express your opinions and beliefs in Spanish. Here, a few examples:
• "Considero que…" – I considerthat…
• "Mi opinión es" – It is my opinion
• "Pienso que…" – I think that…
• "Opino que" – In my opinion…
• "Afortunadamente" – Fortunately
• " Lamentablemente" – Unfortunately
• "Me parece que…" – It seems to me that…
• "En mi opinión" – I believe that…
• "En mi experiencia" – Based on my experience
• "Como yo lo veo…" – As I see it…
• "Es mi parecer" – My pointview
General Phrases
Finally, I wanted to include a group of useful common phrases that can enrich your essay's vocabulary:
•   "En realidad" – In reality
• "Actualmente" – Today/Nowadays 
• "De acuerdo a…" – According to… 
• "Por ejemplo" – For example
• "Cabe recalcar que…" – It is important to note that… 
• "Vale la pena resaltar que…" – It is important to highlight that… 
• "No podemos ignorar que…" – We can't ignore that… 
• "Normalmente" – Usually/Normally 
• "Por lo general" – In general
• "Es normal que…" – It is normal to…
• "Otro hecho importante es…" – Another relevant factor is… 
• "Podría decirse que…" – One could say that… 
• "Para ilustrar" – To illustrate 
There you have it! A list of 60 useful phrases you can memorize to make your essays sound more professional and become more appealing to readers. However, if you are struggling and need further assistance with your essay, here you can see an Spanish essay example that can help you to structure and edit your work.
Related Posts
Leave a Reply Cancel reply
Your email address will not be published. Required fields are marked *
This site uses Akismet to reduce spam. Learn how your comment data is processed .
I am a freelance copywriter from Spain
Privacy overview.

How To Write A Spanish Term Essay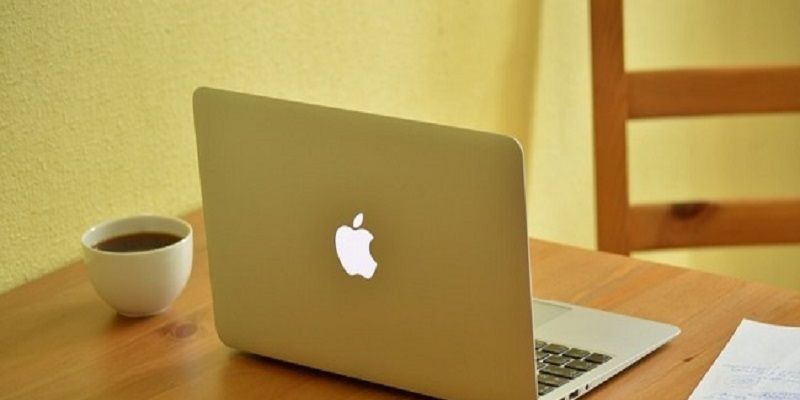 Ways Of Writing Spanish Essay Outline Example
Writing a Spanish essay is similar to writing English essay. You can read an essay written by someone in-order to strengthen your own essay. Spanish essay follows the format of introduction paragraph, three body paragraph and finally conclusion.
Steps To Follow When Writing A Spanish Essay
Write an outline of your Spanish essay to organize your thoughts in a systematic manner. Follow style that you have been given in writing your Spanish essay. Stick to the style rules and regulation. An essay that does not require much research is personal essay therefore the better option in writing a Spanish essay.
Write a draft of your Spanish essay before you write the final draft. Observe the basic structure of an essay by having a five paragraph essay by the end of your paper. At the last sentence of your introduction paragraph, write your thesis statement as it will be the backbone of your entire paper.
When you are done with your draft copy print it and read it aloud to get a better understanding and note out some correction that may be there. As you read your paper you should discover that Spanish English sound better and flowered compared with English, it is more direct. For you to get better word choices consider using Spanish English dictionary as Spanish English have got longer sentences.
Closely pay a lot attention to words with accent and make correction and any spelling mistakes that you may come across.
Have Spanish grammar book which will help resolve any sentence structure issues. The most grammatical element that students find difficult in Spanish is subjunctive form that is Spanish grammar book is recommended.
Write a final copy after you are done correcting the draft and ask someone to proofread it for you. Preferably ask a naive Spanish speaker to proofread it on your behalf as they are able to spot out some errors that the writer did not.
For you to come out with a good Spanish essay, think in Spanish as write to connect you thoughts with what you are writing. The process may be slow but it is the only that you will be more organic. Listen to Spanish- speaking radio station or television show more often to improve on your Spanish substance. You can also consider practicing speaking Spanish as much as you can to improve on your Spanish writing skills.
Recent Posts
A Sample Essay on Birds 21-08-2023 0 Comments
Is Homeschooling an Ideal Way... 21-08-2023 0 Comments
Essay Sample on Man 14-08-2023 0 Comments
Academic Writing(23)
Admission Essay(172)
Book Summaries(165)
College Tips(312)
Content Writing Services(1)
Essay Help(517)
Essay Writing Help(76)
Essays Blog(0)
Example(337)
Infographics(2)
Letter Writing(1)
Outlines(137)
Photo Essay Assignment(4)
Resume Writing Tips(62)
Samples Essays(315)
Writing Jobs(2)