Supported by
Modern Love College Essay Contest
Advertisement
Years Ago, My Sister Vanished. I See Her Whenever I Want.
The winner of this year's Modern Love college essay contest explores the comforts and limits of online connection.
  By Kyleigh Leddy
For Me, He Was Willing to Face His Worst Fear
A college student on medical leave for compulsive behavior finds comfort in a kindred spirit.
  By Meaghan Mahoney
Why Can't Men Say 'I Love You' to Each Other?
It doesn't count if you add "bro" or "man" to the end.
  By Ricardo F. Jaramillo
I Can't Hate My Body if I Love Hers
Sometimes it takes seeing yourself in someone else to appreciate your own health and beauty.
  By Karina Manta
Wanting Monogamy as 1,946 Men Await My Swipe
They met on Bumble and fell into a fun, one-night-a-week, nonexclusive routine — until she realized she liked him.
By Lauren Petersen
Not Friends? Then No Benefits
A woman who feels no sexual attraction without first establishing a deep emotional connection wonders if there is something wrong with her.
By Emily Demaionewton
White Shirt, Black Name Tag, Big Secret
After spending years abroad trying to convert strangers, two Mormon missionaries realize how little they really knew each other.
By Ellis Jeter
My So-Called (Instagram) Life
When the person you're trying to be on social media takes over the person you are in real life, it can be hard to break character.
By Clara Dollar
The Physics of Forbidden Love
The winning essay from our Modern Love college essay contest explores an unlikely romance between a transgender man and an immigrant Indian woman.
By Malcolm Conner
After a First Time, Many Second Thoughts
A young woman rejects her religious upbringing's prohibition against premarital sex and discovers the aftermath isn't exactly what she anticipated.
By Arla Knudsen
Learning to Embrace Sexuality's Gray Areas
In an era when there is Tinder to find an attractive girl and Grindr to find an attractive boy, love and affection are more accessible than ever.
By Adam Lundquist
Swearing Off the Modern Man
No more Twitter games. No more Instagram dissections. No more Facebook predation. I wanted someone mature.
By Jochebed Smith
Swiping Right on Tinder, but Staying Put
The promise of Tinder meets the realities of hope and fear.
By Davis Webster
No Labels, No Drama, Right?
The winner of this year's Modern Love college essay contest, a sophomore at Columbia University, writes about her generation's reluctance to define relationships.
By Jordana Narin
Layla Kinjawi Faraj Wins Modern Love College Essay Contest
Layla Kinjawi Faraj's essay " My Plea for a Sixth Love Language " is the winner of the 2022 Modern Love College Essay Contest .
Ms. Faraj's essay about how to make a home out of the internet was chosen from hundreds of moving submissions that spoke to these unprecedented times, submitted by students from colleges and universities nationwide. Ms. Faraj, a first-year student at Barnard College, will receive $1,000.
In addition to publishing her winning essay ( online now and in print on May 8), The Times will publish the essays of seven finalists throughout May and June.
On the contest and winning essay, Daniel Jones , editor of Modern Love , says:
"The surprise for me this year was how absent the typical college experience was from most of the entries — which shouldn't have been a surprise at all. But given all the challenges students have faced these past few years, we judges were so impressed by the sophistication and emotional depth they brought to their essays."
Miya Lee , editor of Modern Love projects, says:
"Places of higher education are frequently and, I think, aptly described as ivory towers removed from the world and its worries. While college education remains an immense privilege in the United States, this year's entries proved that nothing is impermeable; nothing is truly separate from the wider world. This year, students expressed a keen awareness of the existential issues facing their generation (climate change, war), as well as a hopeful resolve to find joy, love and a way forward."
The New York Times 2022 Modern Love College Essay Contest Results
Layla Kinjawi Faraj, Barnard College, Class 2025
Lily Goldberg, Williams College, Class of 2022
August Singer, Reed College, Class of 2022
Joyce Juhee Chung, New York University, Class of 2023
Abby Comey, College of William and Mary, Class of 2022
Ife Olatona, Howard University, Class of 2024
Tatiana Jackson-Saitz, University of Chicago, Class of 2024
Kyleigh McPeek, Stanford University, Class of 2024
Learn more about this year's Modern Love College Essay Contest here .
Explore Further
Jordana narin wins modern love college essay contest, malcolm conner of trinity university wins modern love college essay contest, modern love essay contest invites college students to submit personal stories on love.
We use cookies and similar technologies to recognize your repeat visits and preferences, as well as to measure and analyze traffic. To learn more about cookies, including how to disable them, view our Cookie Policy . By clicking "I Accept" on this banner, you consent to the use of cookies unless you disable them.

The Main Takeaways From the NYT 'Modern Love' College Essay Winners

"You can blame it all on Percocet." This is the opening line of the winner of The New York Times "Modern Love" college contest. Out of 2,000 entries from college students from all across the country, there was one winner and four finalists; all of the essays were published in The New York Times .
The winning essay, "The Physics of Forbidden Love", by Malcolm Conner of Trinity College, is a great resource for familiarizing yourself with what success looks like in an essay. The four finalists' essays are great reads as well, and we encourage you to read, re-read, and learn from them before beginning the process of penning your own essay for college, the college admissions essay! One gem you can definitely glean from these essays is how to get the reader's attention with your opening line. (See the first line of this blog. I want to know more; don't you?!)
There are many takeaways from these essays. Here are just a few of them:
Tell the story only you can tell.
Your story should be unique and offer insight into your life and background. Admissions Officers are looking for students who authentically stand out from the crowd, and these teens did just that, stand out. For example:
The winning essay is about a transgender man who falls in love with an Indian heritage woman in his physics class. One of the finalists, "My (So-Called) Instagram Life", is a story about a woman who tries unsuccessfully to live up to the image she's created for herself online. Another essay, "White Shirt, Black Name Tag, Big Secret", is about a Mormon missionary and his journey to reveal a secret, only to find that the other missionary carries the same secret, too.
Details, details (and more details, please).
These winning essays and your winning essay should be filled with specific details to help the reader see, hear, and feel what's happening in the story. Here are a few examples from the college essay winner and finalists:
"Except for the pain in his eyes, he looked good: tan and wiry with wild blue eyes and an all-in smile. It was weird to see him not wearing his white shirt, tie and black name tag, but it was just as weird for me not to be wearing mine."
"There was a time when I swore in front of my friends and said grace in front of my grandmother. When I wore lipstick after seeing "Clueless," and sneakers after seeing "Remember the Titans." When I flipped my hair every way, ate ice cream out of anything, and wore coats of all types and colors."
"With my Midwest accent, ratty Packers sweater and frozen-tilapia complexion, I was the antithesis of the son-in-law they hoped for."
We at CEA love helping you tell your best stories. The writing skills you hone when you write an admissions essay are useful far beyond the admissions process and go way beyond one essay. We've had students tell us that their grades improved in AP Literature or they had an easier time writing essays for classes. We've had students improve their grammar, structure, and syntax so that there are no distractions from telling their greatest stories. Also, these winning essays are a reminder that there are opportunities to submit and share your stories. Who knows, maybe you'll be submitting to The New York Times in a few years as well.
In the meantime, take a deep breath, grab your favorite tea, and enjoy the essays written by current college students.
About CEA HQ
View all posts by CEA HQ »
Written by CEA HQ
Category: College Admissions , Essay Writing , New York Times , Standout Students
Tags: Essays , inspiration , New York Times , winning essays , writing

Want free stuff?
We thought so. Sign up for free instructional videos, guides, worksheets and more!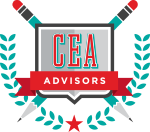 One-On-One Advising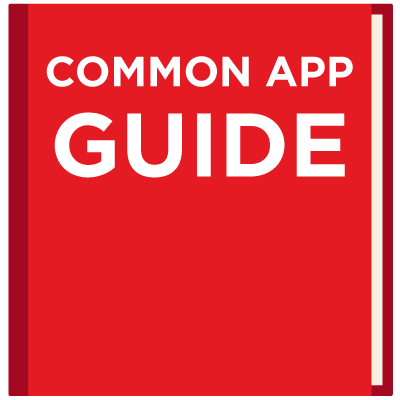 Common App Essay Prompt Guide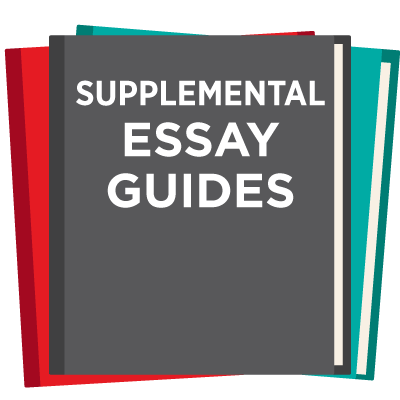 Supplemental Essay Prompt Guide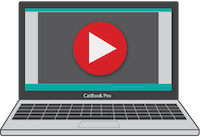 YouTube Tutorials
Our Approach & Team
Undergraduate Testimonials
Postgraduate Testimonials
Where Our Students Get In
CEA Gives Back
Undergraduate Admissions
Graduate Admissions
Private School Admissions
International Student Admissions
Academy and Worksheets
Common App Essay Guide
Supplemental Essay Guide
Coalition App Guide
The CEA Podcast
Admissions Statistics
Notification Trackers
Deadline Databases
College Essay Examples
All Articles
Breaking News
Cooking With Bwog
Freshpeople
Housing Coverage
Housing Reviews
Late Night Bwog
Senior Wisdom
Student Gov
Ultra Super Awesome Special Reports Connect with us
Peoplehop: modern love college essay contest winner layla faraj.
By Elizabeth Walker on May 15, 2022 2 Comments
Daily Editor Elizabeth Walker interviews Layla Faraj about her experience writing and publishing her winning essay, "My Plea for a Second Love Language."
When Layla Faraj (BC '25) wrote her essay on the intimate dynamics of her family's WhatsApp group chat, submitting it to the New York Times 2022 Modern Love College Essay Contest was an act of courage for her. After exploring the idea during an assignment in her creative writing class, she expanded the paragraph into the essay that became " My Plea for a Second Love Language "—a piece that explores how her extended family turned to a WhatsApp group chat to share their lives with one another after being split apart by the Syrian war.
On Friday, May 6, the New York Times announced that Layla won the Modern Love College Essay Contest, and her work was published both on the newspaper's website and in their Sunday, May 8 print issue. As someone who has never submitted her work before, it's been a shock for Layla—but in the best way possible.
When I spoke to Layla last Monday, it was such a genuine pleasure to get a window into how she sees the world. I came away from our interview with new insights about her writing process, her experience publishing her Modern Love essay, how she's been documenting her first year at Barnard, and her writing influences.
Note: This conversation has been edited for clarity.
How did you learn about the Modern Love essay writing contest for college students, and what made you decide to submit a piece?
I had never read Modern Love before I got to college. My best friend, Kayla, is the one who sent me this one podcast episode they had, which was about a Syrian doctor and this really fun love story. I was like, oh my god, this is so specific, and yet so wonderful to listen to. I really wanted to get to know the column more, so I started reading it. And then my friend was the one who sent me the essay and was like, "they're having a contest, you should totally submit something."
I've actually never submitted anything before to any kind of outlet. I don't share my writing very often, so this has been super weird knowing that a bunch of people have read my piece. But yeah, I guess my main thought process was that I had something that I knew I wanted to write about anyway, which was WhatsApp, and I was like, this can encourage me to actually get that piece going, and then I'll just submit it and whatever happens happens. I remember sitting and editing it with one of my friends, and I was like, I don't really expect anything to happen out of this, but I just want to know that I had the courage to submit. That's kind of how that happened.
That's really cool. You said that this is your first time really submitting a piece anywhere. What has your experience been writing growing up, in high school, and in college?
I never started to think about writing until I was in the sixth grade, or so I had this one teacher who was like, "Hey, you're not so bad at this writing thing. Try writing." I was like, okay, so I would do a lot of journaling. I never would follow a prompt and write—it was always like, I just thought of something, and then I would write.
When I became a freshman in high school, my high school didn't have a writing club, and so I was like, I kind of want to start a writing club, so I did. I would host open mic/assemblies for Black History Month, and Women's History Month where people could read their pieces. For the first few years, even though I was head of the Writing Club, I didn't perform anything. I would just MC, introduce people, and help other people with their pieces, but I've never actually performed anything myself. By then, COVID happened, and I never really did get to perform anything, which was crazy.
I guess the biggest, most formative moment for me in terms of writing more seriously was this semester when I took a creative writing class. I was forced to write things outside of journaling, or like little poems or short stories that I thought to write but never considered editing or fully forming because they were not going anywhere, and I was like, "oh, it's fine, this is for me." But being forced to write, like 15-page pieces this semester, illustrated to me the stories that I have hidden in my brain… I think I've stumbled upon a lot of ideas that I really want to develop further after this class. The WhatsApp one was one of the things that came out of a prompt that we did for my creative writing class.
Do you remember what the prompt was?
My professor was telling us about the three ways in which to develop a plot for your piece, and it was 1) Things get better, 2) Things get worse, and 3) Things get weird, and I was like, "oh, things get weird." I had the idea again that WhatsApp is an interesting thing that I would like to talk about, and I was really interested in the "things get weird" aspect. I wrote the paragraph about my family sending me pictures of their bloody noses and bruises in class, and then I was like, "oh, I actually kind of really like this. Let me take this time to use this paragraph in a bigger piece."
What is your writing process like in general, and then what was it like for this piece?
I think a lot of the fully formed pieces that I've written start with me thinking about a moment in my life that I felt was particularly poignant or could be used to illustrate a broader message. For instance, the first piece that I wrote for my [creative writing] class this semester was about my process of learning Turkish. I have a lot of family that lives in Turkey, and I wanted to explore language learning as a means of shedding light on my American privilege. There's a lot of different elements that went into the piece, but that was more broadly my experience of learning Turkish as opposed to my cousin's or family's experience learning Turkish, considering they live in Turkey.
I had this one specific moment that I'll never forget in Turkey, where I was in a cafe, and I ordered decaf tea, and they looked at me all funky, and they were like, we don't have decaf tea. That's not a thing here. Actually what they did is they were like, huh, we'll ask, and then I heard him walk back, and he starts laughing in the back. Then he comes back and he's like, yeah, no decaf tea, sorry. I was like, oh, okay, and that was just a moment [where] I felt super outed.
I guess when I write, I like to think of moments that I feel like could convey a deeper message. Like in that instance, that outed feeling that I felt I was like, "oh my god, my family that lives in Turkey must have felt this like a million times when they came and they were refugees here." I wanted to use that personal detail to write an essay about the refugee experience and language learning as a refugee.
That's what I'll do even for the WhatsApp piece that I wrote. I think the first inciting moment was thinking about all the weird things that my family group chat sends, and then thinking "okay, why the heck are they even sending me pictures of their bloody nose? Like what's the message to that?", and then forming a piece around that one moment and then maybe even thinking about other moments in my life that when I put them side by side with this, it could get my message across. For Whatsapp Love, it was thinking about the Skype moment, for instance, where I was playing a board game with my cousin [over a Skype call].
I like to do vignettes and think of moments that when strung together can create a fully formed necklace that looks really pretty and conveys a message.
I honestly really loved that about your piece. I'm personally a fan of the vignette form of writing—I kind of love the way that your piece strung those together. As I was reading it, I was like, "oh, how are all these connected?", but by the end, it felt like all the strands just wove together, and that was really cool to see.
Thank you—that's the goal. There's so many separate moments that happen in that piece, like my mom and I looking through the photo albums, me and my mom in the grocery store getting salsa. There's so many moments where it's not necessarily fully fledged like, "this is a story, and this is the beginning and the middle and the end of the story." But there are very, very tiny scenes to a story that you kind of have to piece together as a reader. I think that's what I like to get done when I write.
This one line in the piece kind of stood out to me. If I can, I'll just read it now:
"I have fulfilled others' needs, far distant, by thinking of them as I go about my days — in what I experience and feel and create. In documenting my life for them."
What has documenting your life looked like during your first year of college?
Oh, that's a fun question. I'm a big fan of taking little videos of things, even if it's something that could totally just be a picture, like my coffee cup for instance. I really like to take videos because looking back at them, I get the sense of, "what did it sound like when I took that specific video?" You get more of an atmosphere with videos, so I really like to do that—take videos and put them all together into a little collage. That's a big thing that I've done.
Another thing that I really like to do is, I'm a big fan of voice memos. I'll be walking on College Walk, and if I have an idea, I'll voice memo it. Even if I see something, and it makes me think of someone, I'll immediately whip out my phone and send them a voice message and be like, "I'm walking right now, but I saw this tree in full bloom, and it just made me think of you. I think you'd really like it."
Now that I'm piecing them together, I really like auditory experiences, considering the videos, and also the voice memos. I just think that it's really personal to hear someone's voice and hear what's going on around you. I think it offers a really personal connection.
Is there like, like one video or one image that you think of when you think of your freshman year?
It's hard because I feel like I've lived so many lives in my freshman year. I look back at the year and I'm like, "oh, my god, like, so many things have happened. It feels like three years in one." For that reason, it feels a little like, hard to pinpoint, like a specific picture.
Oh, my gosh, of course. I was thinking of [the question], and I was coming to the same conclusion. I feel like I've been so many different people throughout the year. Do you feel the same?
Yeah, exactly. I mean, obviously, "high school me" is going to be completely different from "college me," but I think that "college me" semester to semester, even month to month is super different too. I don't know if that's like a specifically freshman experience because it's my first time living away from home, and I'm meeting so many people and you're settling into so many different aspects of your life.
I definitely feel like if "me now" met "me three months ago", we'd be using different slang and talking differently and having different views about things, which is, I guess what college is all about.
So true. This is my last "longer" question, but what emotions did writing this piece bring up for you?
I think it was a lot of like, if I'm gonna be honest, jealousy. As I was writing it, and comparing it to the pandemic, I think I just felt super jealous because I was like, "this is a reality that I've lived for, like 11 years, and will continue to live for I don't know how many [years] ". There's like, just this open-endedness to it of like, "when will this end?", and there's no real answer. When I compared it to the pandemic—obviously, the pandemic was super hard for everyone and not to invalidate that experience, because it's incredibly difficult to be away from people you love—but I think I was a little jealous. I was talking about quarantine and quarantine has kind of ended, as opposed to this situation of diaspora and it's been so long and it hasn't ended. I think that was a big emotion for me. 
Another thing that I felt was definitely thinking about all the moments that have happened in my group chat, and thinking about the people who are no longer in the group chat because they passed away or for whatever other circumstances. I guess I was thinking back on the things that they used to send or say. That was obviously super emotional and made me just kind of miss—in the same way that we're talking about how you become a different person, month to month—the group chat, in and of itself, becomes different month to month. I guess thinking back to all of its iterations, I missed certain phases of the group chat as opposed to what it is now—not to say that it doesn't have amazing things to it now, but it's just different.
I think that makes sense—like any web of social connections, it's just natural that it's going to change. Sometimes you like the way it changes, sometimes you miss past iterations like you were saying, but I think that totally makes sense.
I have a couple of quick questions that I'm wondering. So first, what was your reaction when you found out that you won the essay contest?
I was actually having a really bad day that day, and I was on the way to the Brooks 3 bathrooms to have a silly little cry, and I'm holding my phone and I get an email. I'm like, heck, let me open this, it's from the New York Times. Then I open it and immediately just like, fall to the floor and I'm just shocked. I was completely, completely shocked.
So the way that it kind of worked—and I don't know if this was just my experience, or if it's everyone who gets published via Modern Love—but they emailed me two weeks before I actually knew that I won, and they were like, "Hi, we're interested in publishing your piece, but we're not 100% sure yet. Can you call me?" I was at an open mic at the time, and I remember being like "they're interested, oh, my god." I didn't think anything was gonna come of this. Like, I was just like, super, super in shock. Then I talked to them, and they talked me through a lot of [stuff] like, "if we want to publish it, would you consider editing this part?", or like, "Could you maybe see, like, adding a paragraph about this in here?", which was super interesting. The editing process was not what I expected it to be, but in the best way possible.
I don't know, it was just a lot of shock because when I submitted it, I didn't really think anything was going to come of it at all, I was submitting to submit. So yeah, just like shock and disbelief. I think even now when people message me, and they're like, "oh, my god, like, I read your piece, and it's so cool". I'm like, wow, and I feel like there's some weird disconnect. It's like, "the me that's published is not like me," and it's like, this imposter syndrome kind of going crazy…
It's my first time having something published, so like connecting the dots that the thing that I've been writing for like a month—it was like a document in Google Docs—is now in print. It's kind of hard to grasp. Like hearing people say that they've read it is also an out-of-body experience because no one's really read my stuff before.
I don't know if you told your family, like the WhatsApp group chat, but if so, what were their reactions?
I was so excited about this because I didn't tell any of my extended family members until the day that it was published online. I wanted to do this very meta thing where I would send the link about the WhatsApp family group chat article to the group chat and have it be this very full-circle moment, which is what I did. I think if I were to take the average of all the reactions, it would be like, "you made us laugh, but you also made us cry, and you kind of brought us back to a lot of different phases of our lives."
Even at the beginning, I mentioned it briefly, but a lot of my family members haven't been back to Syria for like 11 years or so. So they were like, "I was reading this, and emotions of, I used to live there like I used to go there very often came up for me," and I think there was a lot of like, "Is this really how you see us? Like you really think we're this funny, like, like we do such stupid things. Do we really do this?"
I think it was a lot of making fun of themselves like, "No way, one of us actually sent a picture of our spilled juice. Did that really happen?" like disbelief almost at seeing themselves in print. They were just in shock, because it's almost like you're writing people into characters, and they're seeing themselves as a character in a story. You know, we do a lot of things that we don't realize that we do or say a lot of things that we don't realize that we say. I think having that for them was very funny, but also surprising. Yeah, like a nice reception. They were very, like, "so proud of you."
Yeah. That's really cool . I mean, sending the link in the WhatsApp group chat. That's like perfect…
Do you have a favorite line in this essay or a favorite part?
I think my favorite part is, the two paragraphs that talk about once more of my family members started moving abroad and the way I talk about how the group chat was transformed into a venue of sorts. I really liked that part, because I think up until then, it was kind of light-hearted. Like I was talking about, like, "they're sending pictures of a brown circle of dirt on my brother's foot or like, a perfectly mashed up avocado or spilled juice." But then this [section] is, I think when it kind of gets to be a little more real.
I like these two paragraphs a lot because I think they illustrate the bulk of what I want to say—even though there's so many difficult times, the majority of what we talk about [in the group chat] is silly and goofy. I think that's also kind of made clear by the fact that there's only two paragraphs that are really focusing on the sad parts. The rest of them are kind of focusing on the silly or like the more hopeful parts. But yeah, I don't know. I guess I like these two paragraphs because I think they—and I don't want to sound like I'm tooting my own horn or anything—but I think they're poignant, and I don't [even] really like that word, but I think that's the only way that I could think of describing.
No, I think that's completely fair. I think they definitely do stand apart in a good way.
In terms of a line that I really like, it's what I would consider my thesis of the piece:
"We knew that staying connected was less about itching to find something to say to others than it was about carrying them with you as you lived your life, searching for them in your spilled juice and spider veins."
I think that's my favorite line because if I had to summarize my piece to anyone, that's the line that I would choose to summarize it with.
Yeah, I definitely felt like that line was like my takeaway that gave me something really new to think about and that I know I'll carry with me.
Who are your writing influences if you have any?
For a really long time, it was Elif Batuman, who wrote The Idiot . I really, really enjoyed [that book], and I think it was really formative in my experience as someone who likes to write because it's so boring, but in the best way possible. You're reading this coming-of-age story, and it kind of is almost like nothing is happening. I really like stories where nothing is happening because I think when nothing's happening, there's so much room to talk about the little things that everyone does every day. Boring stories just really interest me, because I think they kind of show the most. They're not trying to be anything—they're just talking about someone's day or they're like character studies in a way, and I just like to really get into someone's mind and see the way that they're thinking about things. That's what I loved most about The Idiot was that the main character is very introspective, and so you're going throughout her first year in college, and you're just like, getting to see what she thinks.
I remember this one line, which I think about all the time, in which the main character asked, "What are people supposed to be thinking about? I have no idea what people are supposed to be thinking about." That line to me is what I find most interesting when I'm reading or when I'm writing—what are people thinking about? I think the less intense the story is, the more room you have to just hear a person's thoughts about the silliest things, or the most mundane things, which is what I enjoy. So, I really like Elif Batuman.
There's this [other] book called The Magical Language of Others [by E.J. Koh] that I really enjoyed too. It's a memoir, but it's structured through these letters that her mom has written to her, and then she translates the letters, and the memoir is like a story of her growing up. I really like that as well, because I think it talks about mother-daughter relationships in a way that I really, really enjoy. That's something that I like to talk about a lot in my writing. It's actually really funny— for this WhatsApp Love, I had all of them be references to like my aunt and like my cousin and my cousin's daughter's and this and that. Then the editor was like, "can we throw in like an uncle in there?" Ok, ok, I'll change one of them to an uncle for you.
I really like to talk about female relationships, and I think that that book does it really well. The mom is not a good mom in the story, and yet, there's so much love, and so much care and tenderness that I think reading it made me really emotional. I'm also super interested in translation and the process of like, how you can convey the same meaning in different languages, and if that's even possible? I like the translation element that was added into the book, that was really interesting.
Do you have a book that you think should be required reading?
What a fun question. There's an essay that I think would just make so much sense for the fact that we're at Columbia, which is, Here is New York by E.B. White. I think that I get really shocked when I meet people, and they're like, I haven't read that essay, because I think it was so amazing. It also really made me excited about living in New York and just made me think of New York differently. So that would be like—it's not a book—but I would recommend that it be something that every Columbia student reads or anyone who lives in / studies in the city reads.
Are you working on anything right now?
Because of my class, I think I've developed a lot of different ideas for essays that I want to write over the summer. The thing that I've officially started writing is an essay that talks about using humor as a way to illustrate belonging. And I want to title it "Inside Jokes".
For me growing up—obviously, Arabic is my second language—as a kid, my dad would always tell me, "Oh, I'll know that you've really mastered Arabic when you're able to tell me jokes in Arabic." So I want to write an essay exploring humor and language learning. I'm a big fan of language learning/language as a means of communication and language as a means of illustrating something broader, but yeah, humor as a way to feel like you belong is like, what I want to talk about.
My last question is, what are you looking forward to doing when school is over?
This sounds so lame, but I'm actually really excited to just get to read and write personal things—that's my biggest thing. I think over the course of the year, I've been recommended so many good books, and I've had so many ideas that I would quickly jot down, but have had no time or space to think about. I guess I'm just ready to have time to read the things I want to read and write the things I want to write.
I guess a more funny, silly, goofy response is I'm really excited to enjoy the good weather and just be out with people that I like. I'm not a summer baby, but I'm a big summer person and I feel like I should have been a summer baby. [Editor's Note: Layla is an Aries.] And so yeah, I'm just excited to be out and get to, like watch people.
I'm a big people watcher, and I don't do a lot of it, surprisingly, in the city, because I get sucked into the [Columbia] bubble quite often. So I'm excited to have free time where I can devote it to just observing and watching people. It's like that quote that goes "you can't sit down to write until you've stood up to live." I want to go out and see people, and I like to turn strangers into characters and write about them. So I'm excited for that too.
header by Elizabeth Walker
headshot via Layla Faraj
creative writing
so excited for her <3

Write a comment Cancel reply
Your email address will not be published.
Name (optional)
Email (optional)
@hana love layla and love this piece!!
@Anonymous love layla and love this piece!!
Have Your Say
What is the Baroness having for afternoon tea?
English breakfast stolen from John Jay
The stuff they dumped in the harbor in 1773
The gossip kind
View Results
Popular This Week
Columbia Students Plan Tuition Strike, Call For Divestment And Transparency
Columbia University Apartheid Divest Organizes Protests On Low Steps And College Walk
CWB: It's A Wonderful Life!
2023 Tree Lighting Ceremony
Columbia University Secretary Jerome Davis To Retire At The End Of 2023-2024 School Year
Recent Comments
Latenite's fall 2023 anthology, nyt tiles as dining halls, bcrw presents symposium celebrating civil rights activist ella baker, dr. nick luber's lecture on jellyfish galaxies and their habitats in space.
Comment Policy
A slur—defined as a pejorative derogatory phrase—based on ethnicity, race, gender, sexual orientation, ability, or spiritual belief
Hate speech
Unauthorized use of a person's identity
Personal information about an individual
Baseless personal attacks on specific individuals
Spam or self-promotion
Copyright infringement
COVID-19 misinformation
Submit a Tip
Privacy Policy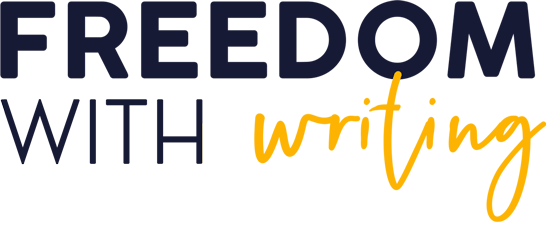 Sign Up For Paid Writing Opportunities
The modern love college essay contest: $1,000 grand prize.
The New York Times is currently hosting their Modern Love College Essay Contest. The grand prize: $1,000 and publication in T he New York Times.
Essays should be 1500 to 1700 words.
According to their website:
"We're inviting college students nationwide to open their hearts and laptops and write an essay that tells the truth about what love is like for them today. In our previous contests, which attracted thousands of entries from students at hundreds of colleges and universities, the winning essays explored ambivalence about hooking up, the way technology is changing how we connect and how an aversion to labels can impact relationships."
The deadline for entry is March 19th, 2017.
To learn more, read the contest guidelines.
If you're not a college student, you can still submit your story directly to the editors of Modern Love. Learn more here.
We send you writing jobs.
Sign up and we'll send you 3 companies hiring writers now. Plus, we'll send more companies as we find and review them. All in our free email magazine.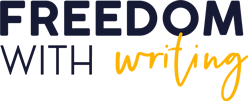 We're the magazine for freelance writers.
We send you companies hiring writers., subscribe and we'll send you 3 companies hiring right now., we'll also send you a guide that gets you started., we're completely free., subscribe now. (it's free.).
We're dedicated to helping freelance writers succeed. We send you reviews of freelance writing companies, assignments, and articles to help build your writing career. You can view our privacy policy here, and our disclaimer. To get started, simply enter your email address in the form on this page.
Freedom With Writing | We Send You Paid Writing Opportunities | View Our Privacy Policy